Why Costa Rica Should Be Your Pick for Travel in 2022 & 2023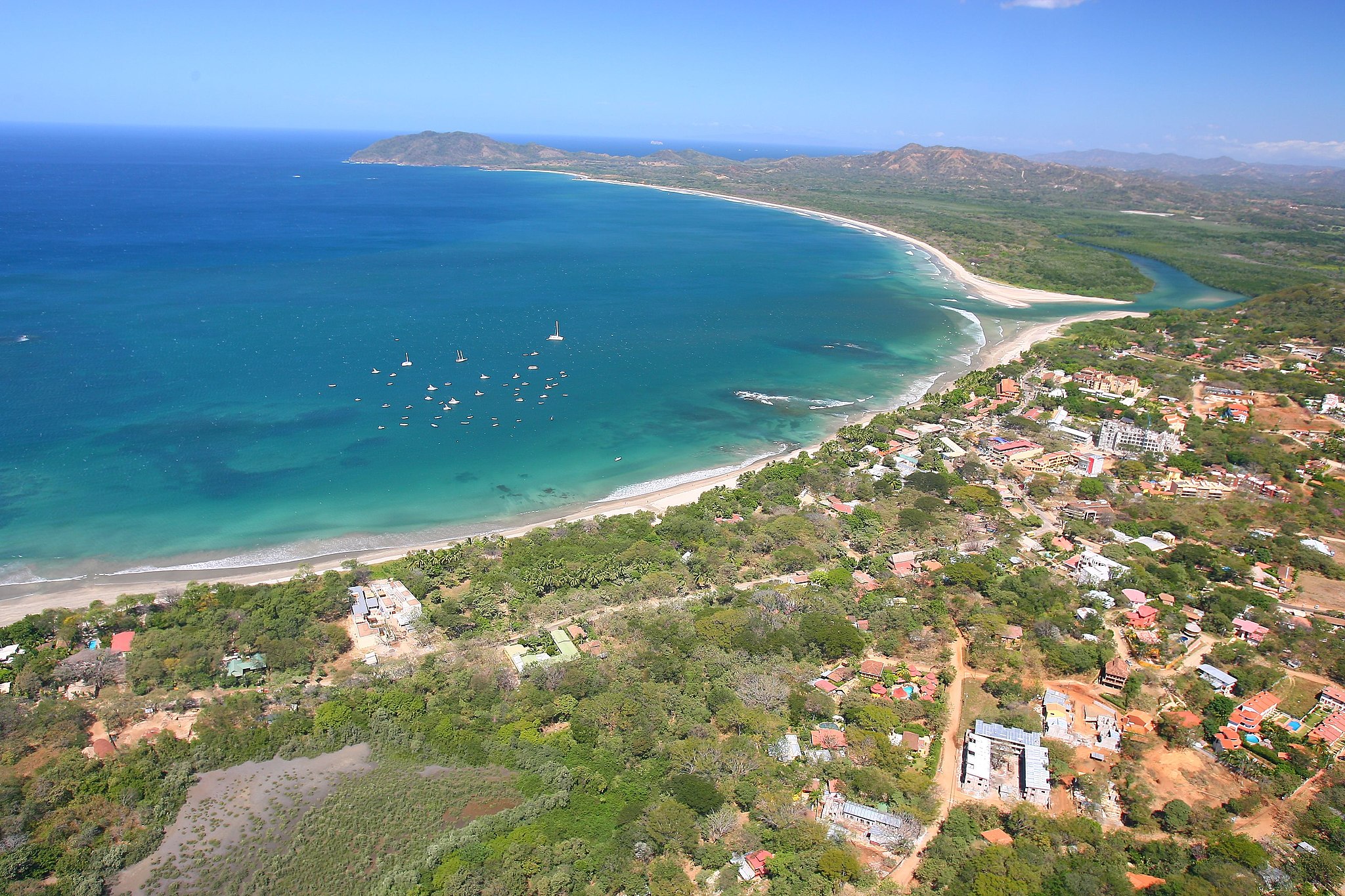 As you begin to plan your upcoming travels, we have a few compelling reasons why they could (and even should) be trips to Costa Rica in 2022 or 2023. ¡Pura vida!
It's not because Costa Rica deserves it. It's because you deserve it.
You deserve to stroll, lounge, and fall in love with some of the world's best beaches. You deserve a destination that fulfills your every sloth-loving, birdwatching, monkey-must wildlife dreams. You deserve a vacation where you can just relax. You deserve to go somewhere that exemplifies the values you hold most dear. And you deserve a place that takes only a few hours to reach and won't make you jump through hoops.
You – yes, you – deserve Costa Rica. Welcome to the best decision for your 2022/2023 wanderings. You're going to be so happy you came. And we're going to be so happy you visited!
Reason #1: We Have Some of the Best Beaches in the World
A nation fortuitously placed between two oceans – the Pacific and the Atlantic/Caribbean – it's no surprise that Costa Rica is home to at least 300 incredibly beautiful, incredibly diverse beaches. And, specifically, some of the planet's most incredible, beautiful, and best beaches in the world.
Indeed, while the Caribbean, the South Pacific, and South Asia often get the accolades and glory, Costa Rica consistently ranks among the world's best beaches. Just last month, the specialized website Big 7 Travel, which focuses on global tourism, ranked our very own Playa Conchal (check out our Playa Conchal vacation homes) as the best beach in the world for 2022.
The Big 7 team based their choice on a balanced selection of variables, including ecological responsibility, social network popularity, and editorial opinion. Their conclusion: "There's no getting around it, Costa Rica is the hottest destination to visit right now. Not only does it offer staggering biodiversity, this eco-friendly destination boasts one of the best beaches in the world. This tiny beach is covered in crushed seashells, wrapped around a turquoise bay. Paradise."
We concur! And our gorgeous beaches are a big reason why so many have opted for trips to Costa Rica in 2022 and 2023.
That's not our only honor, though. Costa Rican beaches consistently rank on best-of, must-visit, and all other manner of travel hot list. Another 2022 accolade? TripAdvisor's Travelers' Choice awards recently named Manuel Antonio's Playa Espadilla, Espadilla Sura, Gemelas, and Biesanz Beaches as one of the top 25 beaches in the world: "Beautiful beach with patches of sparkly black sand and very few waves, idyllic to float and bask."
And that's just in the past year…
Reason #2: We're Incredibly, Wonderfully, Incomparably Biodiverse!
Did you know that Costa Rica measures just 19,700 square miles – by comparison, the diminutive state of West Virginia is 22% larger than Costa Rica! – and yet, we house about 5% of the Earth's biodiversity. In other words, 5% of all plant and animal life (that's about 500,000 species!) lives right here, in just 0.03% of the world's surface area.
That's an incredibly high ratio of biodiversity per square mile, as you'll quickly discover: Go somewhere (almost anywhere, except for downtown!) and simply listen: Your ears are often more reliable than your eyes (wild animal camouflage is real!) and Costa Rica's sheer cacophony of exotic birdsong, croaking frogs, and harmonizing insects are an ever-present backdrop to hooting howler monkeys, squawking macaws, and even the skitter of an iguana's nails as she shimmies up a tree.
To make this even more appealing, know that in Costa Rica – a recognized world leader in conservation efforts – more than 25% of all land area is preserved within national parks, wildlife refuges, sanctuaries, and reserves. We also claim (and proudly so) one of the world's lowest deforestation rates, which ensures that our existing forests will remain largely untouched.
Tamarindo | 6 Bedrooms | 4 Baths + 2 Half Bath(s) | Sleeps 14

A brand new and lavish home, Villa MotMot is a perfect choice for travelers who seek out Costa Rica's biodiversity. Indeed, this special home, which lies nestled in the hills of Tamarindo, is named for the motmot, one of Guanacaste's beautiful birds. (It's a frequent visitor here, so keep your eyes peeled and your camera at the ready!)

In addition to its scenic location and avian visitors, Villa Motmot is a retreat to breathtaking sunsets and startling Pacific Ocean Views, just a 10-minute walk to Tamarindo beaches, downtown attractions, surfing, and more. You'll also have access to a private pool, lush tropical gardens, and a true ecological vacation experience, all your very own.
Reason #3: We're BAAAAAAACK!
We may want to never write the c-word (and by that, we mean C*VID) ever again, but it's necessary when discussing our next reason.
Because it was a long haul. And by that, we really mean a Long. Haul. COVID was hard on Costa Rica – harder even than it was on much of the world – in large part due to our economy's reliance on tourism. But we made it from then to now and boy, are we loving the right now.
Costa Rica is back and we are ready to play. Literally! Here in Tamarindo, on Guanacaste's Gold Coast, we're not only back and open for business, but we're open to new business, new restaurants, new nightlife, new activities, and new opportunities for fun.
From TamaOnda's beach fire dancing and the re-opened Tamarindo Night Market (every Thursday) and its 100% local wares, goods, foods, and products to the new floating Tiki Hut restaurant and a fresh luxury picnic experience, our sun-splashed coastline has really upped the vacation ante. Read more on how Tamarindo travel is thriving.
Reason #5: Costa Rica Maintains its "Blue Agenda"
If we mentioned Costa Rica's "green agenda," then you'd immediately intuit that we were referencing the country's conservation efforts and ecological stewardship. But did you know that Costa Rica is also hard at work on its so-called blue agenda?
Swapping the landscape's green for the ocean's blue, Costa Rica has also turned its conservationist eyes to an ambitious plan for its underwater acreage – specifically, ocean conservation, governance, and sustainable use. As part of that plan, we're working toward 30% ocean protection, expansion of our national marine parks and reserves, and efforts to mitigate ocean plastics.
And, while the country's blue agenda is largely technical in its scope, it promises reverberating effects, especially when paired with the existing Ecological Blue Flag program. This pioneering award honors the beaches, the businesses, the schools, the everything that demonstrate environmental and social stewardship across many categories.
And all this boils down to another excellent reason to opt for trips to Costa Rica in 2022 / 2023: Costa Rica puts its money, its time, and its efforts where its mouth is. And when you visit – when you choose Costa Rica from all the many spectacular destinations in this world – you vote with your feet: You say, via your decisions and your dollars, "this is what matters."
We think it matters, too.
Tamarindo |  4 Bedrooms | 3 Baths + 1 Half Bath | Sleeps 10

Located at the meeting point between sea and sky, of in-the-middle-of-it-all and off-the-beaten-path, Casa Xanadu rises over several of our coastline's marvels: Las Baulas National Marine Park and its important sea turtle nesting sites; the Tamarindo Estuary, a rare and ecologically important wildlife habitat; critical and rare tropical dry forest; and two scenic beaches (Playa Tamarindo and Playa Grande), both known for their sand and surf.

And here, at the crossroads of wildlife and wonder, Casa Xanadu welcomes you to jaw-dropping ocean views and shaded terraces, a private infinity pool and sun-splashed balconies. Tucked into the embrace of this luxury home, where oversized windows frame the view and even the most discerning travelers find their happy place, this is the kind of home-away-from-home that makes you wish you were just home.

Because this view? It's why you came, why you're here, and why you'll want to stay forever. Welcome to Casa Xanadu. Welcome to paradise!
Reason #5: You Need to Slow it Down
We know, we know – we just told you that Costa Rica is BACK and ready to play. And, wholeheartedly, we are! If you're of the get-out-and-adventure, pack-it-all-in, hit-me-with-an-adrenaline-rush kind of mindset, we are happy to oblige.
But, if you find yourself burned out and ready for a real break, then Costa Rica is an ideal destination. Home to the famed "pura vida," we are a land defined by our dedication to taking each moment as it comes. Lazy mornings, afternoons on the terrace, ocean views as a quick thunderstorm rolls in, drinks as the sun goes down, dinner as the stars wink into existence…
These are the moments, the experiences, and the promises that Costa Rica makes. And when this or that doesn't go quite as planned, we nod and smile and say "¡pura vida!" Pure life, it's all good, hakuna matata. However you understand it, our friendly smiles and chill vibes are a perfect balm for overworked, under-nourished souls longing for trips to Costa Rica in 2022 or 2023.
Reason #6: And It's Now Easier Than Ever to Travel to Costa Rica!
Costa Rica has not only eliminated negative COVID test requirements – all you need upon arrival is you and your passport! – but it's getting even easier to travel to and from Costa Rica.
As the world returns to travel, the world has returned to Costa Rica. In response, the world's airlines have added more direct flights and origin points. Not only have major airlines, like Lufthansa and Air Canada, resumed flights to Costa Rica, but others have added entirely new schedules. (For example, Avianca recently announced new nonstop flights from Washington D.C. to Costa Rica.)
Planning Trips to Costa Rica in 2022? 
For anyone planning trips to Costa Rica in 2022, we want you to know (really and truly) that at Stay in Tamarindo, we're different. We really do care about you. And we really will go the extra mile.
We're going to work hard for you. We're going to follow up with you. And we're going to do everything we can, to ensure that this is not just your Best Vacation Ever, but also Everything You Want It to Be.
Because that is what we mean, when we talk about our quality of service: We want to transform the way you travel. We want to deliver the best everything you've ever experienced – including the best value. And we want you to go home completely fulfilled, whether you came to relax for a week straight or packed your days full of every adrenaline-soaked, high-adventure activity you could fit in.
So go ahead, give us a try. Embrace the experience. Live your best life. And now, book your best-ever vacation. It all starts with getting in touch with our concierge, Cris!
https://stayintamarindo.sfo2.digitaloceanspaces.com/wp-content/uploads/2022/08/09122638/sit-logo-1.png
0
0
Erin Raub
https://stayintamarindo.sfo2.digitaloceanspaces.com/wp-content/uploads/2022/08/09122638/sit-logo-1.png
Erin Raub
2022-07-15 05:30:17
2022-08-13 06:39:53
Why Costa Rica Should Be Your Pick for Travel in 2022 & 2023