What You Can Expect From Your Tamarindo Vacation with Stay in Tamarindo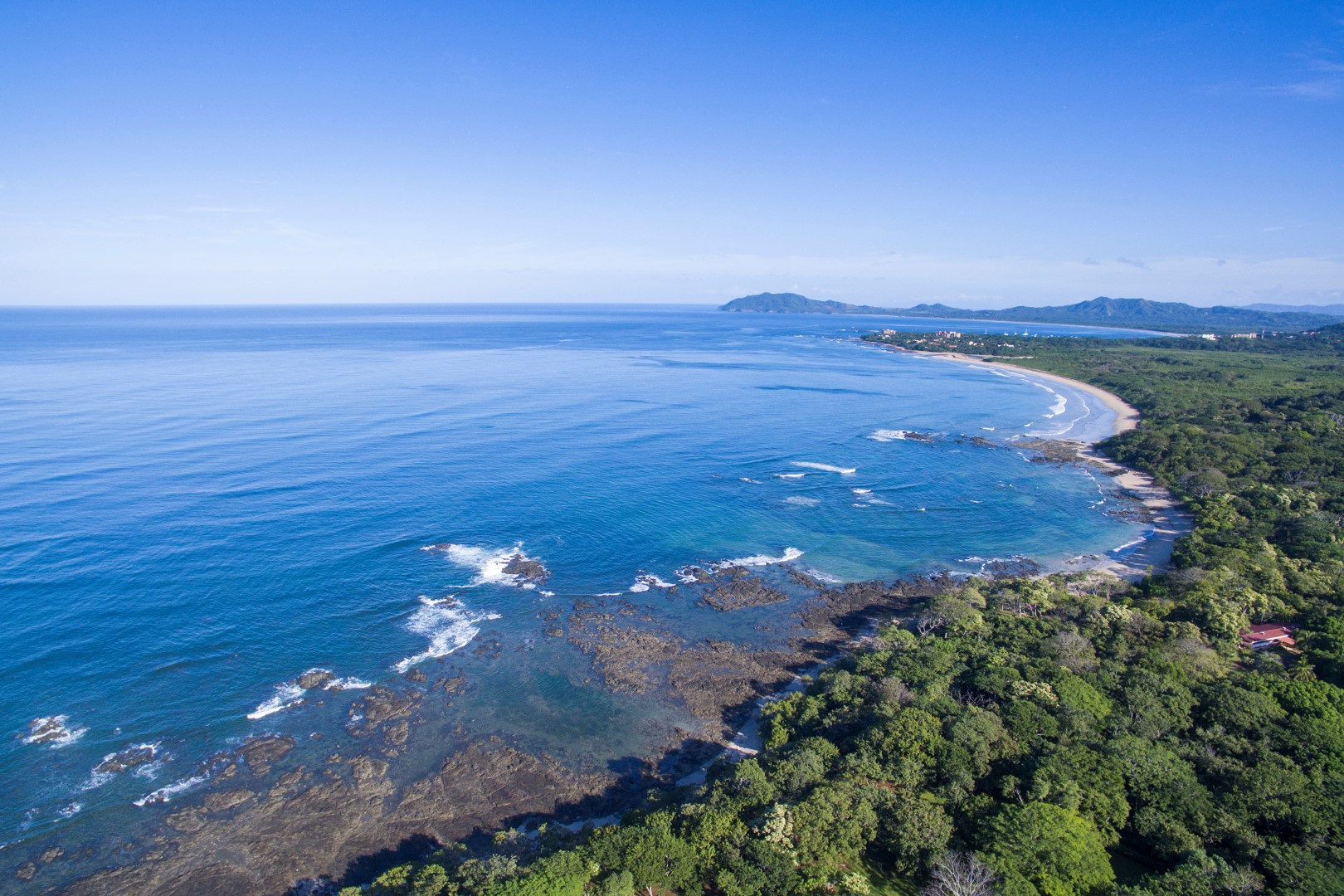 The internet is full of Big Promises: Best-of this and once-in-a-lifetime thats – so many superlatives that they lose their meaning. So, by the time we say that we offer some of the best Tamarindo vacation rentals and that we are dedicated to the highest quality everything, you're already numb.
What does "best" mean when it comes to vacation rentals? What does high quality even refer to? We're glad you asked.
Because, truly, this is important to us. For years, Stay in Tamarindo has worked to not only create high traveler expectations, but to fulfill them. We really are best-in-class, and we have the non-superlative, long(ish) answers to explain it all:
Quality of Service
At Stay in Tamarindo, we are dedicated to the highest quality of service. This is the beating heart of what we do: In all things, our services – your experience, joy, and satisfaction – are always our top priority.
It's a complicated promise to summarize, because "quality of service" infuses absolutely everything that we do. Here's what we mean:
Curated Tamarindo Vacation Rentals, Costa Rica
Our Tamarindo vacation homes represent some of the best in the area. By that, we don't mean only the most expensive, or the most exclusive, or the most modern; we're talking about jaw-dropping views and proximity to excellent dining, secret gardens and expansive estates so amenity-rich, that they're like booking a private resort.
But we also define "best" for its value: Our homes represent the best villas, the best condos, and the best homes for their amenities, in their price range. So, whether you're looking for a budget-friendly condo in the heart of Tamarindo or are planning to splash out on a family getaway for 30, our curated list of vacation rentals in Tamarindo, Costa Rica represents our area's best-in-class properties, full stop.
The Boutique Hotel or Resort Experience
We know that accommodations represent a big part, if not the largest component of your travel budget. You want to get them just right.
We know that our Tamarindo vacation rentals deliver not only the best value for your vacation but also the best experiences for your vacation. Because our homes, condos, and villas combine the privacy of a vacation rental with the amenities of a boutique hotel or private resort.
What does that mean? In addition to our concierge services, our homes can offer a range of amenities – please let us know what's most important to you, so we can match you with your dream rental! – that can include everything from daily breakfast to all meals, housekeeping, in-home spa services, private chef services, and other add-ons you'd never find at a hotel.
Add to that, a vacation home is just that – a whole home. Not just a bedroom and bathroom, but an expansive, private space that extends to a living area, a dining area, and a kitchen. Plus, a whole host of other amenities: swimming pools and video game consoles, pool tables and private balconies. Forget apples-to-oranges: Comparing hotels to our vacation rentals in Tamarindo, Costa Rica is more of an apples-to-cabbages situation.
Tamarindo | 4 Bedrooms | 3 Baths + 1 Half Bath(s) | Sleeps 12
Your own secret garden, hidden away in the heart of Tamarindo… these are the promises of Casa Calico, a spacious four-bedroom retreat just a short walk to Tamarindo's sandy beach and best surf breaks.
This is a special place. Home to a main house (three bedrooms) and an independent pool house (one bedroom), plus a chef-ready kitchen and generous indoor and outdoor common spaces, Casa Calico is designed for incredible family vacations: Ample living and entertainment spaces for time together, paired with privacy for moments of solitude.
And while there is solitude – the coffee you sip, in the garden by the kitchen; the book you read, in the shade-kissed pool patio; the moments you spend, swimming in the pool – Casa Calico is also in the heart of it all: Just a short two blocks to the beach and minutes to vibrant Tamarindo downtown, you'll have your pick of dining and shopping, activities and entertainment, warm waters and challenging surf.
You're going to be so happy to be here.
Complimentary Concierge Services
There's a big difference between planning your vacation with concierge services and reading the latest Frommer's – and it's probably not what you think.
To start, reading Frommer's will probably cost you more (unless you borrow it from the library). We're serious. At Stay in Tamarindo, our concierge services are absolutely and always free. What we mean by that is, if you can direct-book a canopy tour for $XY, you'll pay $XY via our concierge, too.
The difference is that our wonderful concierge, Cris, knows which is the best canopy tour in our area. Not the one that the internet says is the best, but the one that's best for your 8-year-old, or for someone who's unsure of heights, or for the adrenaline junkie in your travel group. Because Cris knows Tamarindo like the back of her hand, and her job to get to know you almost that well, too!
Think of Cris as your Costa Rica real-life guidebook, best friend, and confidante. Tell her everything and she'll align your needs and wants with the Tamarindo reality. She will build your custom itinerary and suggest activities, tours, and attractions tailored to your specific interests, activity levels, and wish lists.
It all starts the moment you reserve one of our Tamarindo vacation rentals!
The Top Tamarindo Tours
We touched on this just above, but our obsession with quality extends to our every recommendation.
We are really picky about the tours, attractions, and sights we recommend. Because that's exactly what our guests deserve: Knowing that we're as fastidious (or more) than you area helps eliminate your stress and perfect the details. This is how we help you plan the exact vacation you would book if you were a Costa Rica expert, did this every day, spoke Spanish, and had time to compare, in person via first-hand experience, Zipline Tour 1 to Zipline Tour 2 to Zipline Tour 3.
Hacienda Pinilla | 4 Bedrooms | 4 Baths | Sleeps 11
A true gem of tropical luxury, Casa de los Monos is a study in simplicity and natural light, walls of glass and modern architecture – a place where high design meets the comforts of home, and where you fulfill your vacation dreams.
Surrounded by lush foliage – palms, flowers, and tropical trees – to create a natural privacy curtain, Casa de los Monos is both ultra-modern and decidedly tropical. Here, each bedroom has its own private full bath and a small open-air courtyard. Throughout the home, abundant sunlight drenches the terrace and streams through windows, pulling your gaze out to your private pool and tranquil gardens, into ample gathering spaces and outdoor living.
And indeed, life at Casa de los Monos is often lived outdoors. Here is where you'll discover the home's namesake – the howler monkeys that hoot their welcome, joined at times by harmonious birds, timid butterflies, and lazy iguanas. This is an invitation to hole up and revel in your privacy or get out and enjoy the vast riches and amenities at Hacienda Pinilla, a spectacular gated community just south of Tamarindo.
Your Casa de los Monos rental includes executive access to the wilds of Hacienda Pinilla: Carefully groomed and curated, yes, but unfolding over 4,500 acres of historic Costa Rican ranch land, secluded beach, and rolling hillside. Here, you'll have your pick of the community's 5-star amenities, which include a luxury Beach Club, a championship golf course, spas & restaurants at the JW Marriott, tennis courts, hiking and biking trails, horse stables, and more.
Airport Transportation
Officially, there are at least five ways to get to Tamarindo from LIR, but there are only a few that you'll probably entertain.
The first (a private airport shuttle) is low-stress, easy, and the most convenient airport transportation you can imagine: just step out of the airport and straight into your private, air-conditioned car, van, or shuttle. It's there, it's waiting, and it'll take you straight to your vacation home, whether you've arrived at the height of the sun or in the middle of the night (not an appealing time to test out Costa Rican roads for the first time!).
Our second favorite – especially for adventurous and independent travelers – is a rental car. Book the right car and it'll be waiting for you at the airport (or a quick ride away). Pair that with the free navigation app Waze and at least 90 minutes before sundown (note: dusk in Costa Rica begins around 5:30-6:00 p.m., year-round.), and you'll soon be started on your first Costa Rican adventure!
Travel Tip: Remember, our concierge, Cris, is available to help arrange your transportation, if you'd like!
In-Country Support
Think back to the last time you had a "situation" while traveling. Whether it's the missed flight (but where's your luggage!?), or the passport you left in the dry bag from when you were white-water rafting, or the detour that wasn't well marked and now you're somewhere In The Middle Of Nowhere, we've all been there.
We've all vowed, promised, wished, and asked the travel spirits to never send us there again. And then, we inevitably find ourselves there. Again. Woefully lost or bewildered or unsure of what to do.
Welcome to the new frontier. Because, when you stay at one of our vacation rentals in Tamarindo, Costa Rica, you will know what to do. You'll call us. Because you'll have our office phone numbers, our email address, a direct line to Cris, and even our WhatsApp contact. We'll pick up the phone. We'll be there. And we'll help you reschedule your tours or transportation, find your passport, and find your way back to your home-away-from-home.
Are You Ready to Transform your Tamarindo Vacation?
We know, we know – that's a Big Headline and a Big Promise. But we think it's accurate, when you stay with us.
At Stay in Tamarindo, we really are different. We really do care about you. And we really will go the extra mile. We're going to work hard for you. We're going to follow up with you. And we're going to do everything we can, to ensure that this is not just your Best Vacation Ever, but also Everything You Want It to Be.
Because that is what we mean, when we talk about our quality of service: We want to transform the way you travel. We want to deliver the best everything you've ever experienced – including the best value. And we want you to go home completely fulfilled, whether you came to relax for a week straight or packed your days full of every adrenaline-soaked, high-adventure activity you could fit in.
So go ahead, give us a try. Embrace the experience. Live your best life. And now, book your best-ever vacation. It all starts with getting in touch with our concierge, Cris!
https://stayintamarindo.sfo2.digitaloceanspaces.com/wp-content/uploads/2022/08/09122638/sit-logo-1.png
0
0
Erin Raub
https://stayintamarindo.sfo2.digitaloceanspaces.com/wp-content/uploads/2022/08/09122638/sit-logo-1.png
Erin Raub
2022-02-15 05:30:47
2022-04-01 03:08:03
What You Can Expect From Your Tamarindo Vacation with Stay in Tamarindo