Honeymoon in Tamarindo: The Most Romantic Things to Do
If you've settled on a honeymoon in Tamarindo, congratulations! Obviously, we think you've made an excellent choice: Tamarindo is just cosmopolitan enough to offer the fine dining and intimate accommodations you seek, while being quiet enough to afford privacy and romance.
The question is, what will you do while you're here? Yes, you've scoured the guidebooks. Yes, you've asked the internet. But, what you really want to know is – what are the most romantic experiences Tamarindo has to offer? This is a honeymoon in Tamarindo, after all, and if there's ever a reason to be a little cheesy and a lot romantic, this is it!
So, without further ado (or, should we say, I-do!), here are a few of our favorite romantic activities in Tamarindo:
Hop Aboard a Sunset Cruise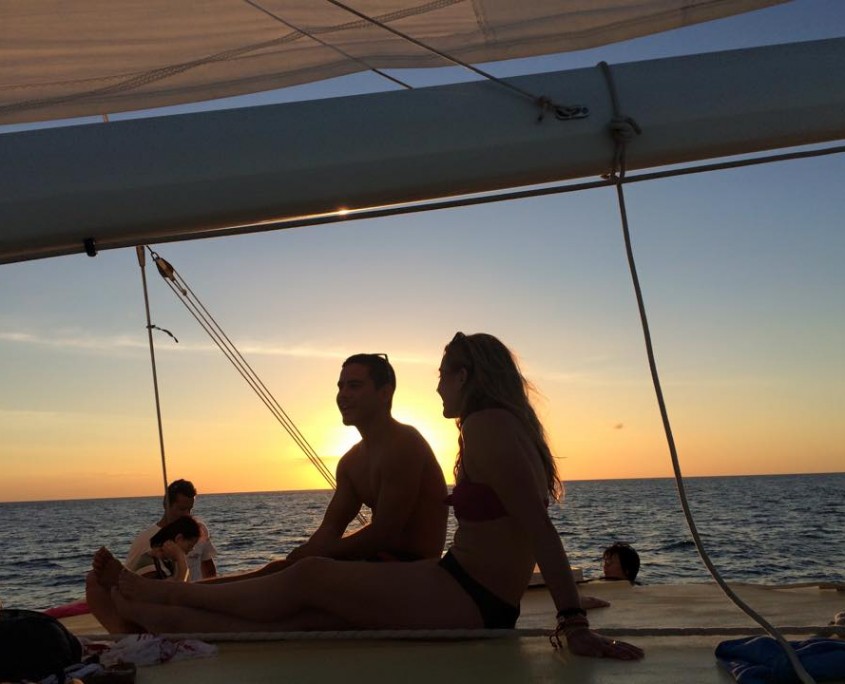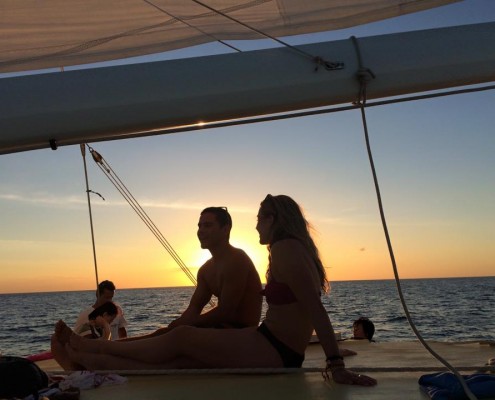 A sunset sailing cruise is a staple for any honeymoon in Tamarindo, but don't let that fool you: it may be popular, but this romantic to-do is worth the hype. Every afternoon, luxury catamarans and yachts set sail out of Tamarindo Bay, ferrying you first to a secluded beach for sunbathing, swimming, kayaking, and snorkeling. Along the way (and depending on the season), the captain will keep an eye out for breaching humpback whales, playful dolphins, and graceful sea turtles. On your return, you'll dine on a fresh meal of seafood and sides – and a little booze for your cruise. The kaleidoscopic sunset is a romantic cherry on top of your day.
Take a Cooking Class
We know, we know – cooking on your honeymoon?! Well, we have seven words for you: Gourmet. Four courses. And, plenty of wine. (And only some of the wine is for cooking!) Truly, Tamarindo cooking classes are an intimate affair where you'll prepare a five-star meal from fresh, local ingredients. On the menu: Dishes like seafood-stuffed red snapper, Costa Rican ceviche, and deconstructed apple pie. And, of course, wine. Because it's your honeymoon, and you need to toast!
Find a Secluded Beach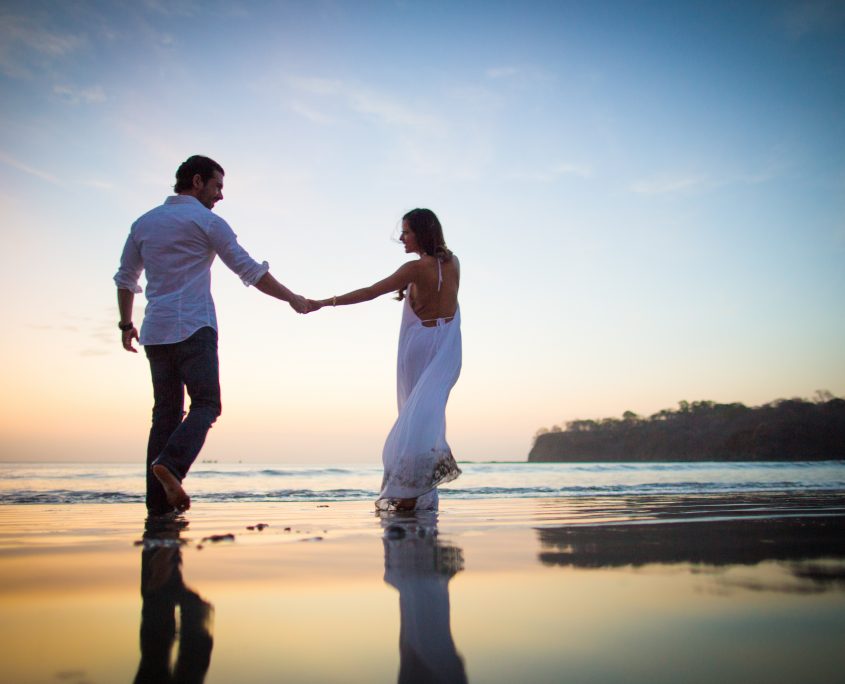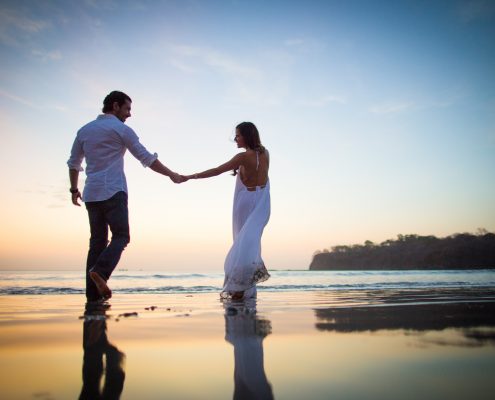 Tamarindo is a popular destination, so while our downtown beach is beautiful (and excellent for surfing!), it's far from secluded. And we all know, there are few things more romantic than a quiet beach, where you're the only two people in sight. So, take a day or two to explore greater Tamarindo: sniff out a beach or sandy corner that you can claim all to yourself. Then, be sure to stay for the sunset: they're spectacular here!
Visit Orphaned Monkeys
Some of the best honeymoon bonding happens when you simply do something new – a first-time experience that you can enjoy together, as just-marrieds. And for that, you can't beat a visit to Monkey Park, a Tamarindo rescue foundation that rescues injured and orphaned wildlife, including scarlet macaws, an ocelot, prehensile-tailed porcupines, and – of course! – spider monkeys.
Visit Nesting Sea Turtles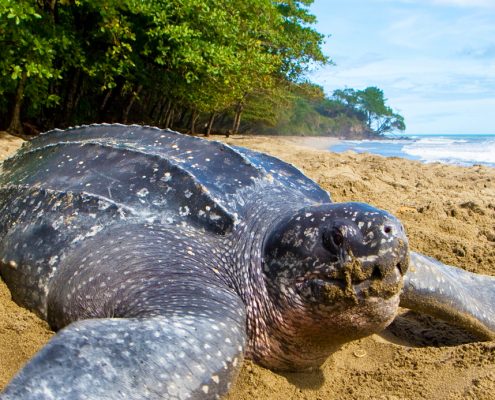 Speaking of new experiences, we highly recommend booking a turtle nesting tour at Las Baulas National Marine Park. Nesting season runs from October through March, during which time leatherback sea turtles – a vulnerable species and the world's largest living sea turtle at a whopping 1,500 pounds! – come to Tamarindo's shores to nest. For everyone from casual wildlife watchers though diehard conservationists, turtle nesting is an unforgettable, and often deeply moving experience. In other words – definitely something you should experience with your new spouse!
Tip: Our in-house concierge, Cris, knows ALL the quietest beaches, romantic restaurants, secluded sunset spots, and just-for-two things to do in Tamarindo. Just send her an email or call (754) 222-1884, and she'll let you in on our best-kept secrets – absolutely free of charge!
https://stayintamarindo.sfo2.digitaloceanspaces.com/wp-content/uploads/2022/08/09122638/sit-logo-1.png
0
0
Erin Raub
https://stayintamarindo.sfo2.digitaloceanspaces.com/wp-content/uploads/2022/08/09122638/sit-logo-1.png
Erin Raub
2017-09-26 05:00:23
2022-04-01 03:20:47
Honeymoon in Tamarindo: The Most Romantic Things to Do