Guanacaste Vacations: 7 of our Top Summer Activities & Experiences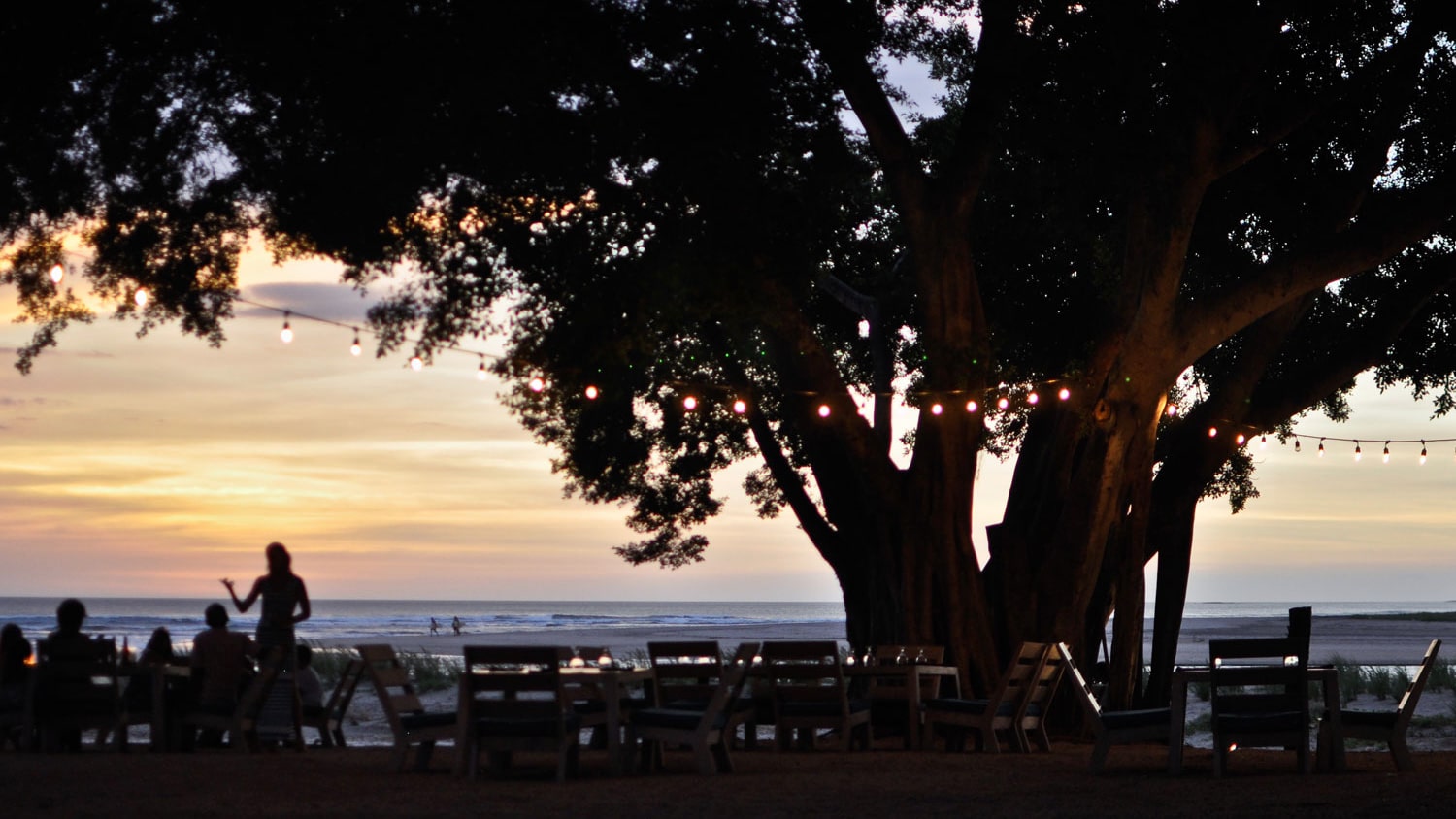 Guanacaste vacations harbor a world of promise. From sun-splashed coastline and truly breathtaking sunsets – we're talking about the kind that astound and astonish, robbing you of your breath, if only for an awe-filled moment – to adrenaline-soaked adventures and wildlife bucket lists, the activities and experiences that await you are legion.
So, as we round the bend on the path to summer, we thought we'd share a few of our favorite outdoor, can't-miss activities of the season: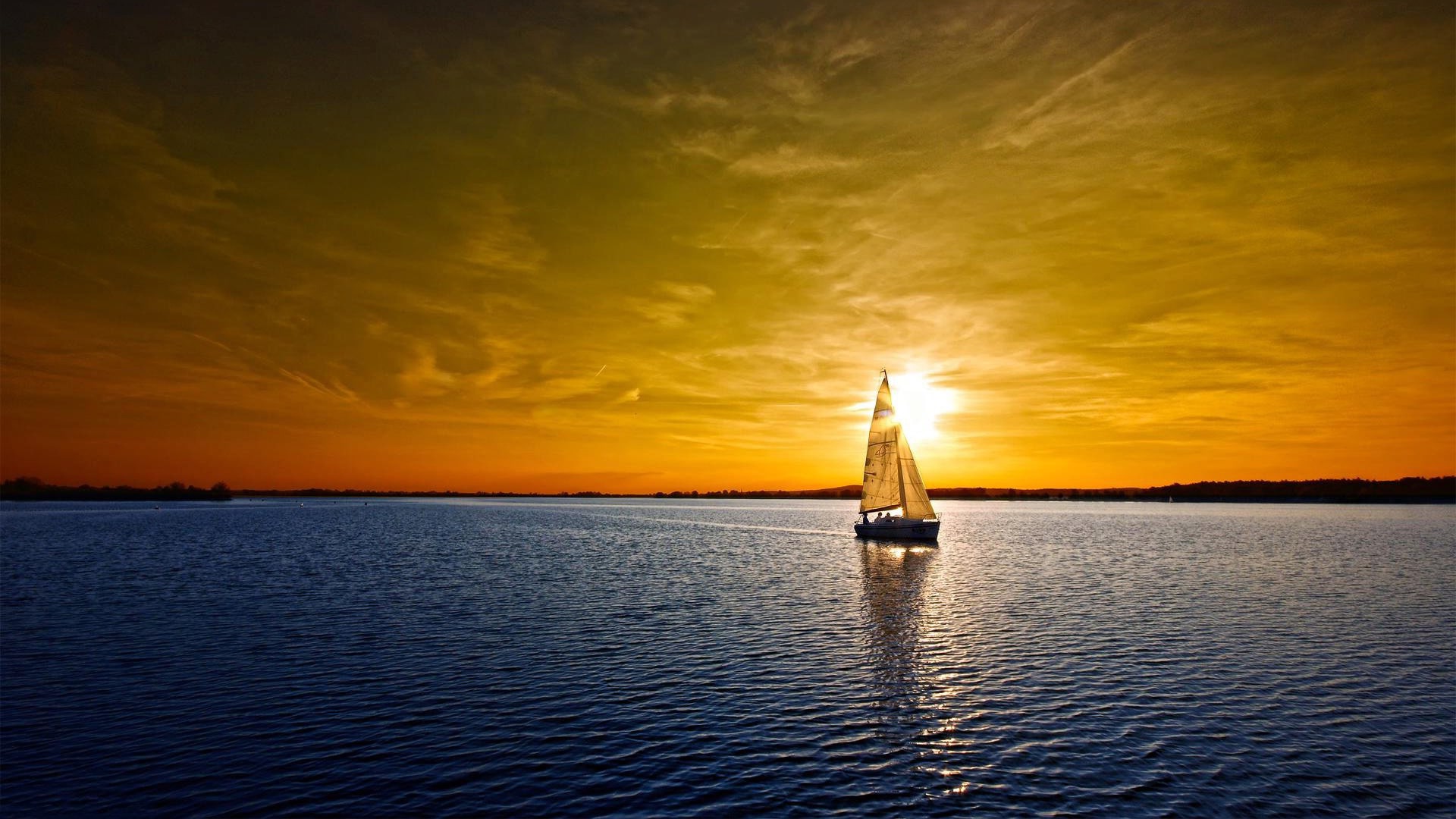 Fact: The sun always looks a little bigger, shines a little brighter, and takes on about ten new shades of sunset magnificence from a few hundred feet closer to the horizon. (It may not be science, but it is perception!)
Easily one of our all-time top experiences, sunset cruises – often called sunset sails, since they're usually aboard a catamaran or sailboat – are a truly can't-miss, indelible memory-making tour any time of year. And yet, they're just a little more special during the North American summer months (roughly May through August), when Costa Rica's rains begin and sunset season kicks into high gear: afternoons skies spot cottony clouds and the vestiges of a tropical rainstorm chase all matter of jewel tones and fiery fluorescence through the sky.
There are two basic options when it comes to taking a sunset cruise: a shared cruise or a private cruise. Both set sail around 1:30 p.m. – clearly, not sunset time. And that's because you're going snorkeling first:  Your captain will navigate to a secluded spot, so you can don your gear and hop into warm waters to spot puffer fish, starfish, octopus, manta rays, and other ocean life. Many sunset cruises include a late lunch and, depending on the tour, cocktails may be included.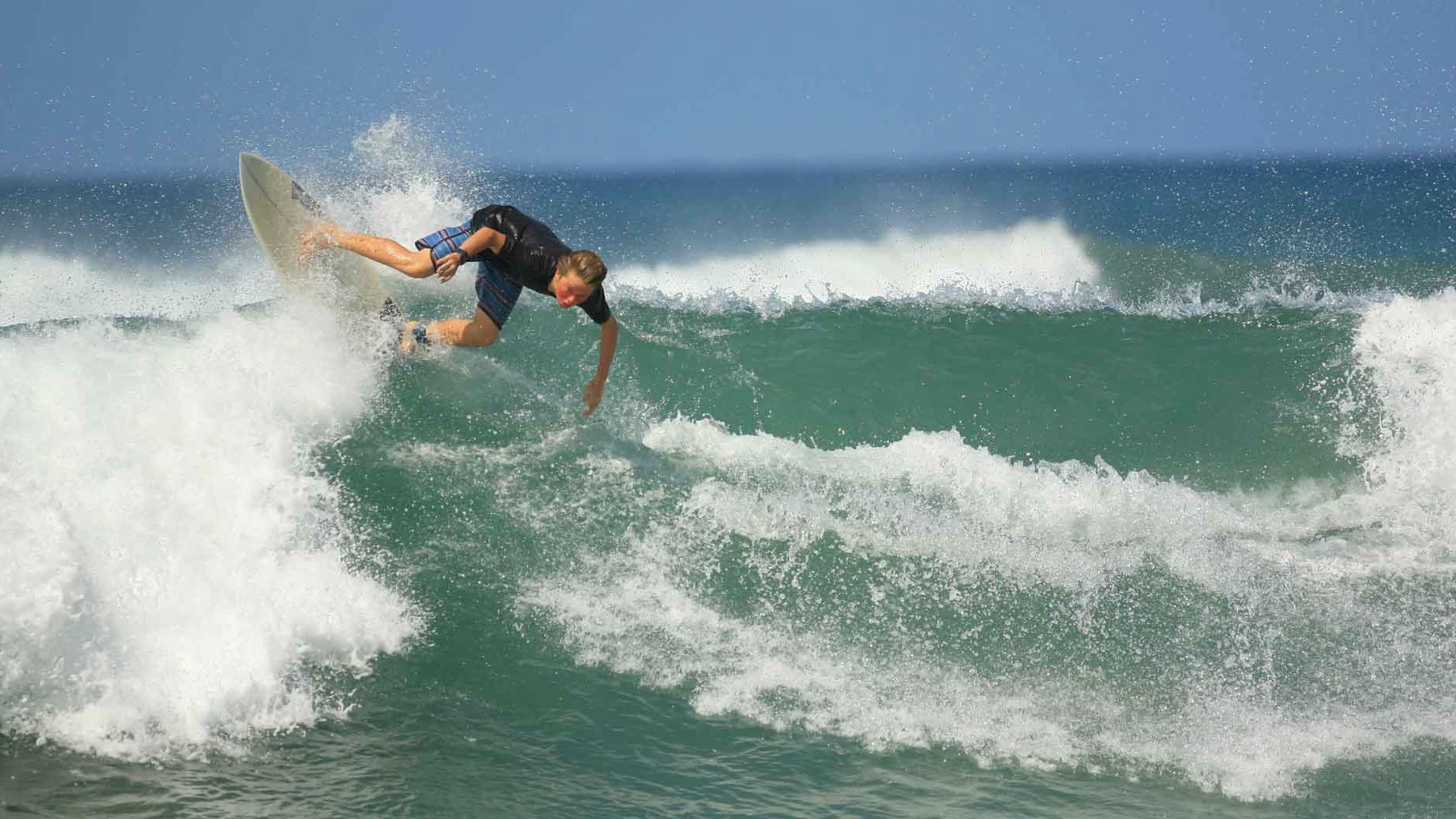 Did you know that Tamarindo is one of the (if not the) OG Tamarindo surf town? Indeed, superb surf is arguably our greatest claim to fame (and point of pride), thanks to our scenic Gold Coast beaches, known for huge breaks, pounding surf, and massive waves that have inspired films and lore, and challenged die-hard surfers for decades. Surfers make pilgrimages to Tamarindo; we're that good.
Thinking this is where you tap out and skip to the next recommended experience for Guanacaste vacations? Stop right there.
Because, as fabled as our surf is, Tamarindo also offers a friendly welcome to beginner and intermediate surfers. And we have one of the best Tamarindo tours to prove it: surf lessons, both private and by the group, that do everything from teaching you how to get up on your board (first-timers) to honing your skills (beginners) and leveling up your ride (intermediate). Our instructors have years of experience, great attitudes, and a desire to teach.
And, hey, if you're an advanced surfer, we got you, too! Our incredible all-day surf trips head out to Avellanas, Witch's Rock, and Ollie's Point – famed spots, some of which were forever immortalized in the surf classic Endless Summer 2.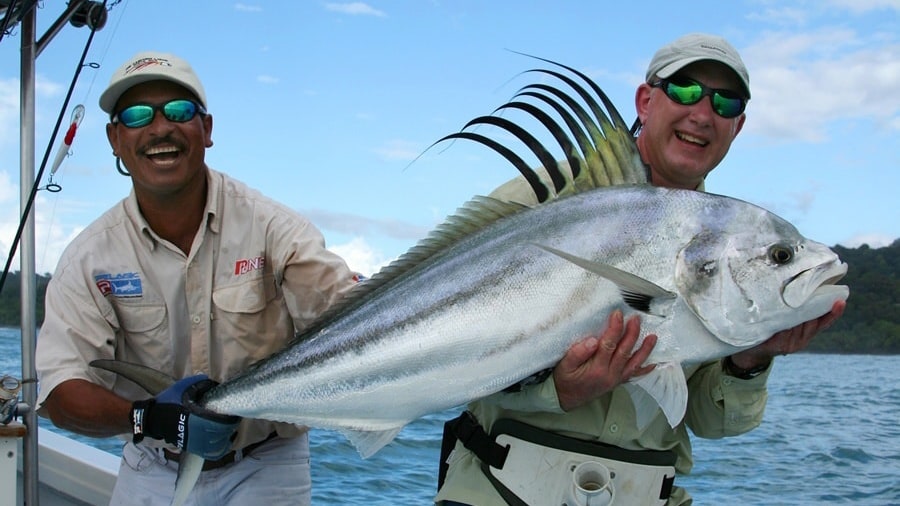 If surfing is Tamarindo's first claim to fame, then sport fishing is the second – and second to none! As far as Guanacaste vacations go, entire trips are built around just this: inshore and offshore sportfishing to catch the next personal record-breaking Big One.
Indeed, Costa Rica's north Pacific, including Tamarindo, is world-renowned for excellent sport fishing – billfish, sailfish, tuna, and more – so, if a reel and a hook are your kind of vacation, then prepare for one of the best trips of your life. Depending on the season (although, "year-round" is our most common season), you can hook black, striped and blue marlin, yellowfin tuna, mahi-mahi, snapper, grouper, roosterfish, jacks, wahoo, sailfish, and other prize specimens.
There are three basic options when it comes to sport fishing in Tamarindo: half-day, 3/4 day, and full-day tours, sweeping from nearshore to deep-sea fishing and clocking in at 5, 7, or 8-9 hours. What's more, if you crave the "authentic" Costa Rican fishing experience, we also offer you the super panga – a traditional boat and an authentic experience.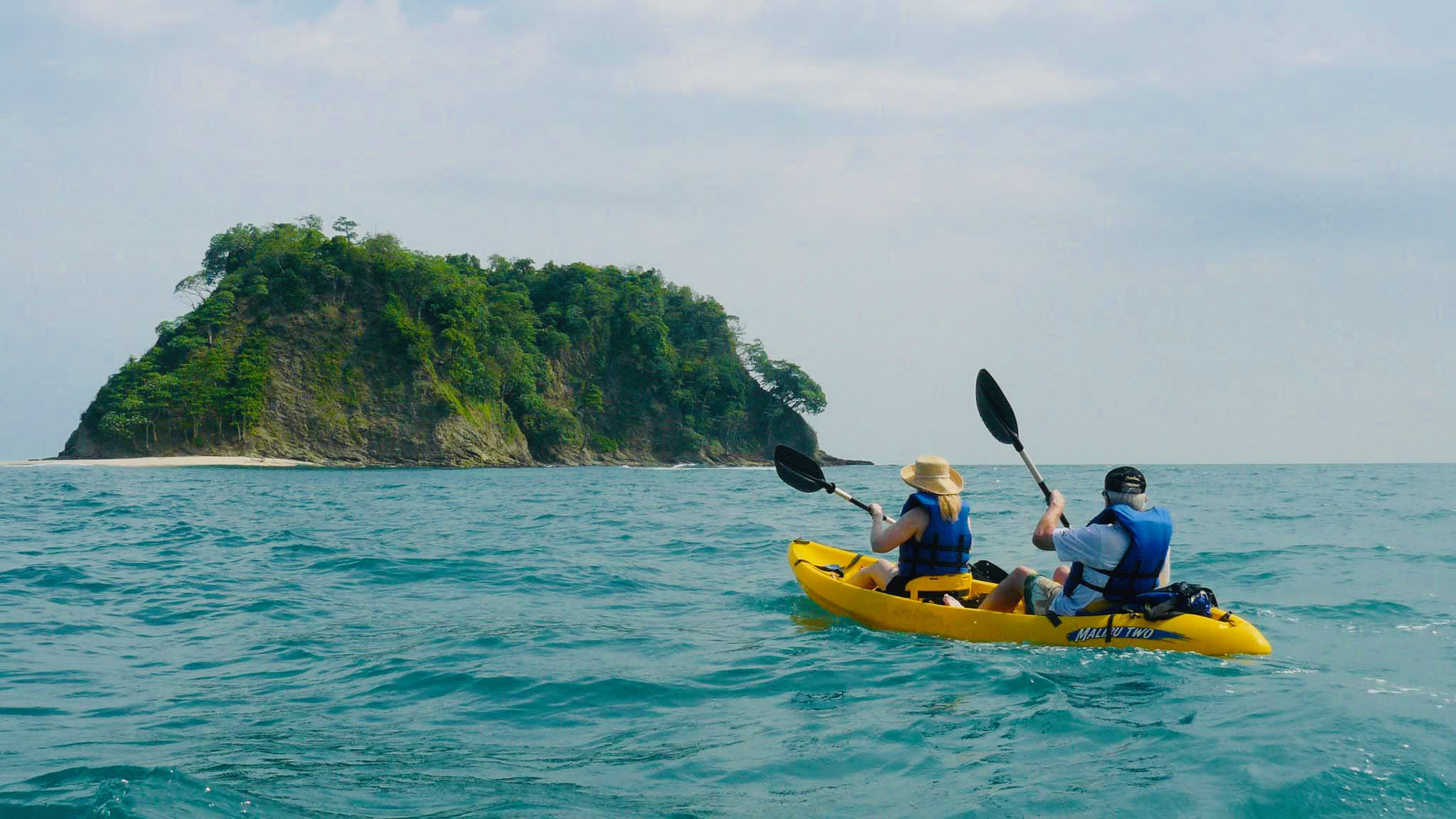 Ocean kayaking is one of our guests' favorite activities and Isla Capitán is one of their forever favorite experiences!
Because, while this paddle may a fair bit of effort it's worth it. Per its name, Isla Capitán is an island. And once you reach this scenic island, you'll be surrounded by calm ocean waters and rippling sand, with access to one of Costa Rica's "deserted" islands: just you (and your tour guide), and the wide, blue Pacific.
Grab your waterproof camera casing and your snorkel because, while the scenery above water is beautiful – not just on the island itself, but looking back toward Tamarindo and the bay – it's what lies beneath that really wows: octopuses, rays, coral, and other underwater wildlife to delight your eyes and your lens! There's a reason why this is one of our most popular choices for Guanacaste vacations.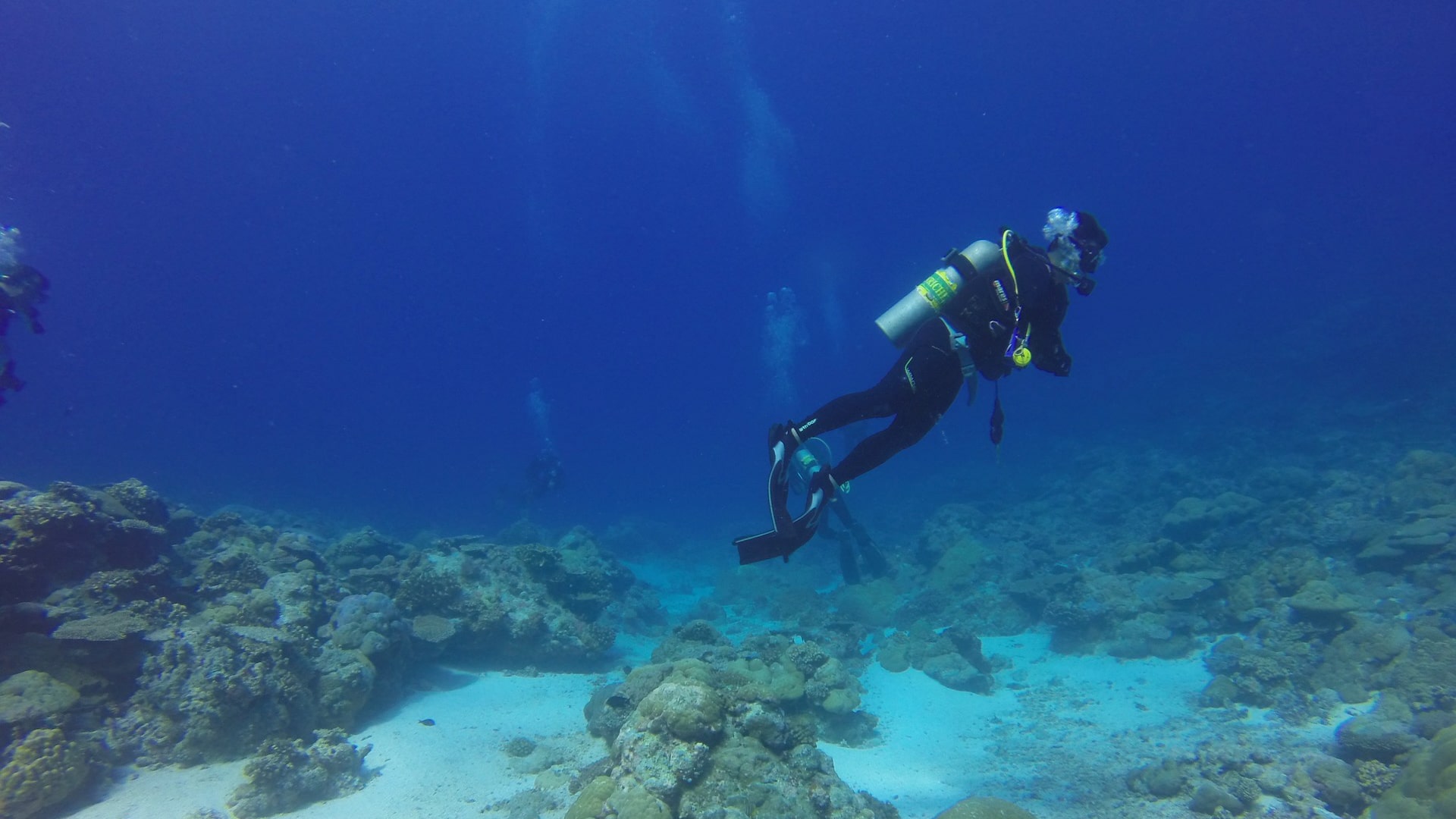 You may not know it (yet), but Costa Rica's Las Catalinas Islands are a scuba-diving pilgrimage spot: a haven for a spectacular variety of marine life, including giant manta rays with jaw-dropping wingspans up to 20 feet. We'll let that thrilling mental image set in…
Discover "the Cats" and their incredible secrets! This dotted archipelago of 20 rocky islands is a scuba-diving paradise that invites divers and snorkelers to mask up, jump in, and break through the sparkling surface of an indigo Pacific. To dive into these warm and [usually] clear-watered depths, in search of devil manta rays, humpback whales, white-tipped reef sharks, angel fish, orcas, spinner dolphins, sea turtles, and so much more.
Even better, if some of your group are divers while others are not, no problem! Take the same tour but separate at the Cats: the scuba divers will head off to their underwater playground, while the snorkelers will head to a different area of the islands. Read our guide on Las Catalinas Islands scuba diving & snorkeling.
It's no secret that Rincón de la Vieja Volcano (and its eponymous national park) are the nearest and dearest volcano to our hearts – literally!
Located about 14 miles northeast of Liberia and 2 hours from Tamarindo, this 1-million-year-old andesitic complex volcano is arguably our favorite volcano in the country – and not just because it's close. Indeed, Rincón de la Vieja is both local legend and startling beauty, sightseeing diversity and the ultimate adventure.
Named for a tragic local legend – the story of a young woman whose lover was thrown into the volcano's crater (by her own father, no less!), hence the name Old Woman's (Maiden's) Corner – the park's Las Pailas trail is your gateway to staring into the mouth of a mini-volcano (volcancito), walking past boiling mud pots (or pailas, hence the trail name), and observing steaming fumaroles, as well as observing natural hot springs, rushing waterfalls, cool lagoons, and tranquil swimming holes.
And that's literally just the beginning. Because Rincón de la Vieja has also become an adventure hotpsot, we offer two incredible, all-day ways (and honestly? one of our top recommendations for memorable Guanacaste vacations) to enjoy this special place:
Our High-Adrenaline Adventure: a day dedicated to horseback riding and zip-lining, waterfalls and hot springs, rock-climbing and rappelling, wildlife-watching and mud-bathing. For an incredible adrenaline rush and a forever memory, take to the 400-meter waterslide that's built into the mountainside and is powered by an actual mountain stream.
Our Adventure + Rainforest Waterslide: a journey to the rainforest tree-tops, which house monkeys, sloths, and toucans. Then, trot along to a hacienda horseback ride and, for the most adventurous among you, up the adrenaline quotient on the hacienda's 400-meter waterslide, built into the mountain and powered by a flowing mountain stream. Top it off with a visit to the thermal spring spa, where you can lounge in restorative, volcano-heated mineral waters, plus a volcanic sauna and mineral mud bath.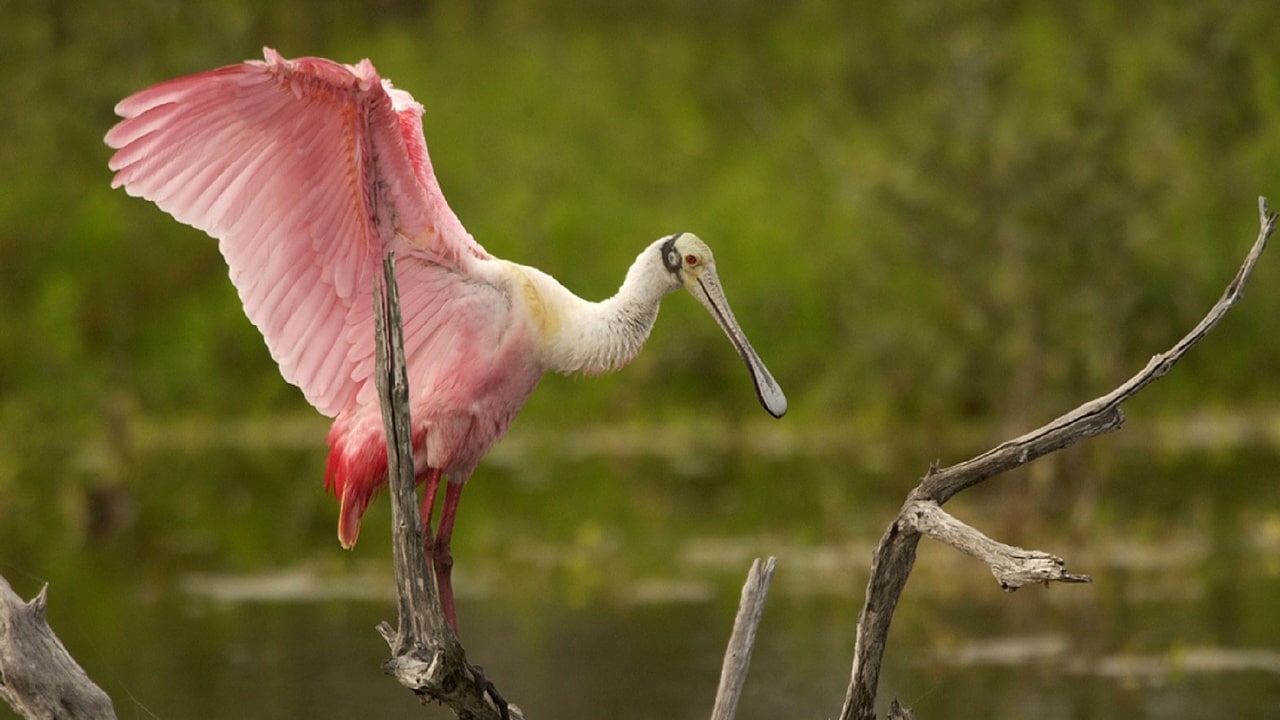 If there's a national park that doesn't often get the love and accolade it rightly deserves, then it's Palo Verde National Park. We're here to change that, experience by experience. Because this is one spectacular national park!
Home to one of Costa Rica's seemingly greatest contrasts, Palo Verde National Park is home to a rich dichotomy, pairing rich and vibrant wetlands with one of the world's foremost examples of tropical dry forest. The result is somewhat of an other-worldly setting: sun-drenched dry forest hugging parched limestone, rushing river that unfurls over muddy habitats.
Habitats that are home to some of Guanacaste's richest wildlife offerings. Nature lovers, this is your opportunity! Here, you'll have a chance to spot everything from white-faced monkeys, peccaries, armadillos, coatis, and crocodiles to more than 300 bird species, including pink-hued roseate spoonbills, as well as the greatest concentration of shorebirds and waterfowl in Central America. In fact – and just imagine it! – up to 250,000 birds can be found here at one time!
We offer two memorable ways to explore Palo Verde National Park:
Our Birdwatching Adventure, which takes you out onto the river's waters for a photo safari boat tour, during which you'll have a chance to spot many of Palo Verde's 300+ bird species, plus the crocodiles, white-faced monkeys, iguanas, peccaries, armadillos, deer, monkeys, and coatis that make their home in the park's diverse land and aquatic habitats.
Our Classic Float trip, which, while still rich with bird and animal life, does not focus on birdwatching but rather zooms out to the entire picture of the park's tropical flora and fauna, Palo Verde's rich ecosystems, and the region's biological importance.
Guanacaste Vacations: Where to Stay
We offer a wide variety of condos, homes, and luxury villas for your stay. Today, we're highlighting two of our favorites: 
Playa Flamingo | 4 Bedrooms | 4 Baths + 1 Half Bath | Sleeps 8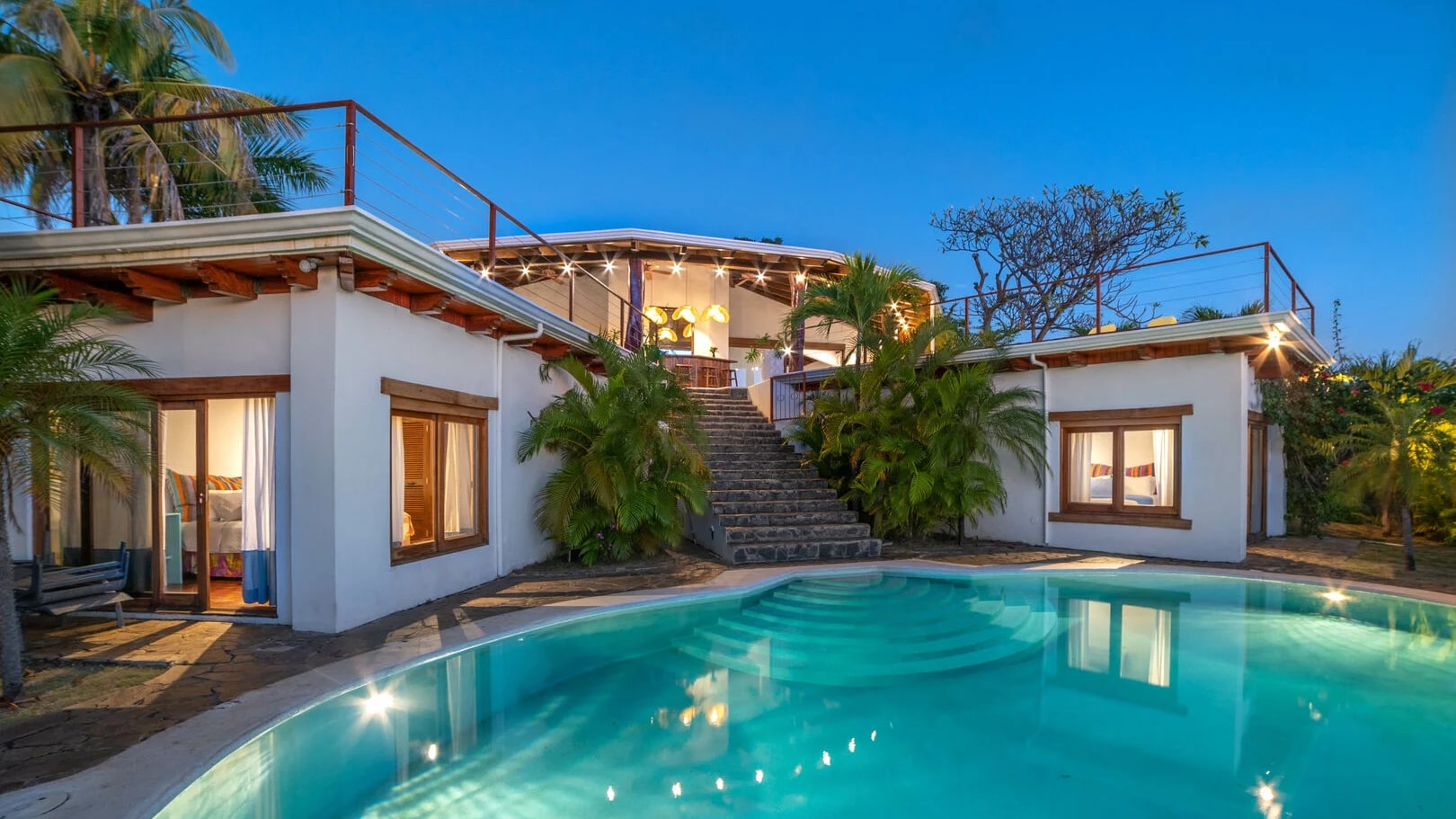 Well hello there, luxury. Known as Heaven's House or the Home in the Sky, Casa Cielo welcomes you to your very own, wonderfully private, four-bedroom mini-resort with sweeping ocean views and spectacular summer sunsets.
Here, you'll retreat to outdoor living areas and meandering walkways. A gourmet kitchen and ample terraces. A crystalline pool and outdoor shower. And did we mention? The bedrooms are comprised of independent structures, each offering the luxury of total privacy. Still waiting for that ultra-special detail to seal the deal? Then here's the clincher: Casa Cielo sits perched on a jungle ridge just south of Playa Flamingo and the new Marina Flamingo, less than 30 minutes to Tamarindo and yet, seemingly an entire world away.
And then, there are those views: Playa Conchal, Playa Brasilito, Playa Flamingo, Playa Potrero, Sugar Beach and the Catalina Islands. Yes, all of that, wrapped into one home's single, jaw-dropping view. Now, just wait for the sunset after one of our summer rains…
Playa Langosta | 8 Bedrooms | 7 Baths | Sleeps 24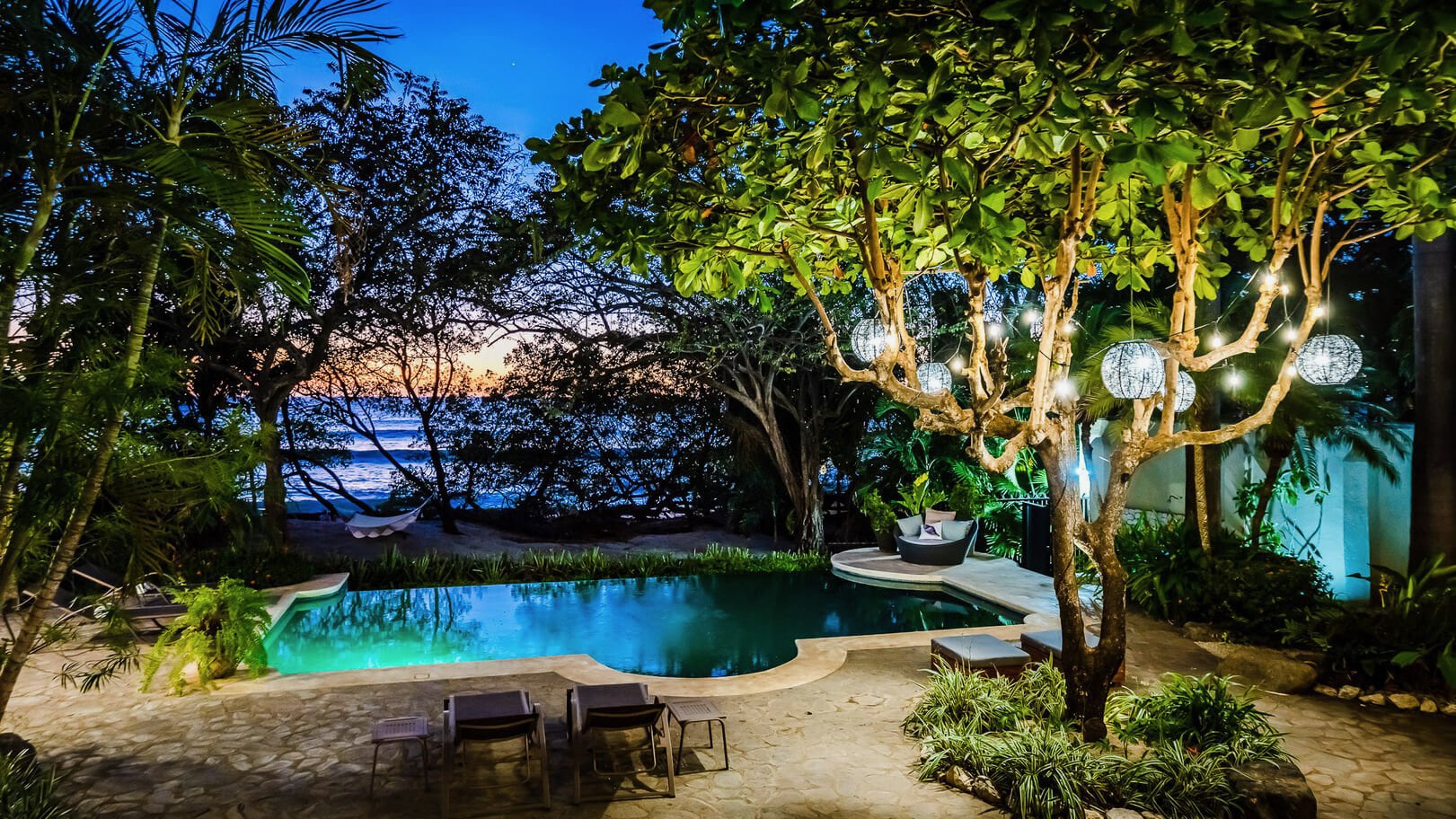 Oceanfront Casa de Luz is our House of Light – Playa Langosta's very own sun-dappled, luxury jewel, and one of the most eco-friendly vacation homes in the region.
Solar-powered and environmentally minded, Casa de Luz is an on-the-sand, luxury home that out-superlatives the superlatives: It's the closest high-capacity vacation rental to downtown Tamarindo. It's the only beach villa where every sleeping and living space has Pacific Ocean and sunset views. It was the first solar-powered home in the province. It's one of our elite-level vacation homes, thanks to extra services and amenities. And it's also one of an exclusive few vacation homes to be fully staffed.
Home to almost every luxury and amenity available in Costa Rica – an oceanfront pool, air-conditioning throughout, a Pacific-view swimming pool, high-speed WiFi, private beach access, and much more – Casa de Luz delivers on Guanacaste vacations like no other.
Looking for More Guanacaste Vacations Inspiration?
At Stay in Tamarindo, we really are different. We really do care about you. And we really will go the extra mile.
We're going to work hard for you. We're going to follow up with you. And we're going to do everything we can, to ensure that this is not just your Best Vacation Ever, but also Everything You Want It to Be.
Because that is what we mean, when we talk about our quality of service: We want to transform the way you travel. We want to deliver the best everything you've ever experienced – including the best value. And we want you to go home completely fulfilled, whether you came to relax for a week straight or packed your days full of every adrenaline-soaked, high-adventure activity you could fit in.
So go ahead, give us a try. Embrace the experience. Live your best life. And now, book your best-ever vacation. It all starts with getting in touch with our concierge, Cris!
https://stayintamarindo.sfo2.digitaloceanspaces.com/wp-content/uploads/2022/08/09122638/sit-logo-1.png
0
0
Erin Raub
https://stayintamarindo.sfo2.digitaloceanspaces.com/wp-content/uploads/2022/08/09122638/sit-logo-1.png
Erin Raub
2023-04-10 10:46:09
2023-04-10 10:50:17
Guanacaste Vacations: 7 of our Top Summer Activities & Experiences