Dance, Music & the Pura Vida: The BPM Festival Comes to Tamarindo, Costa Rica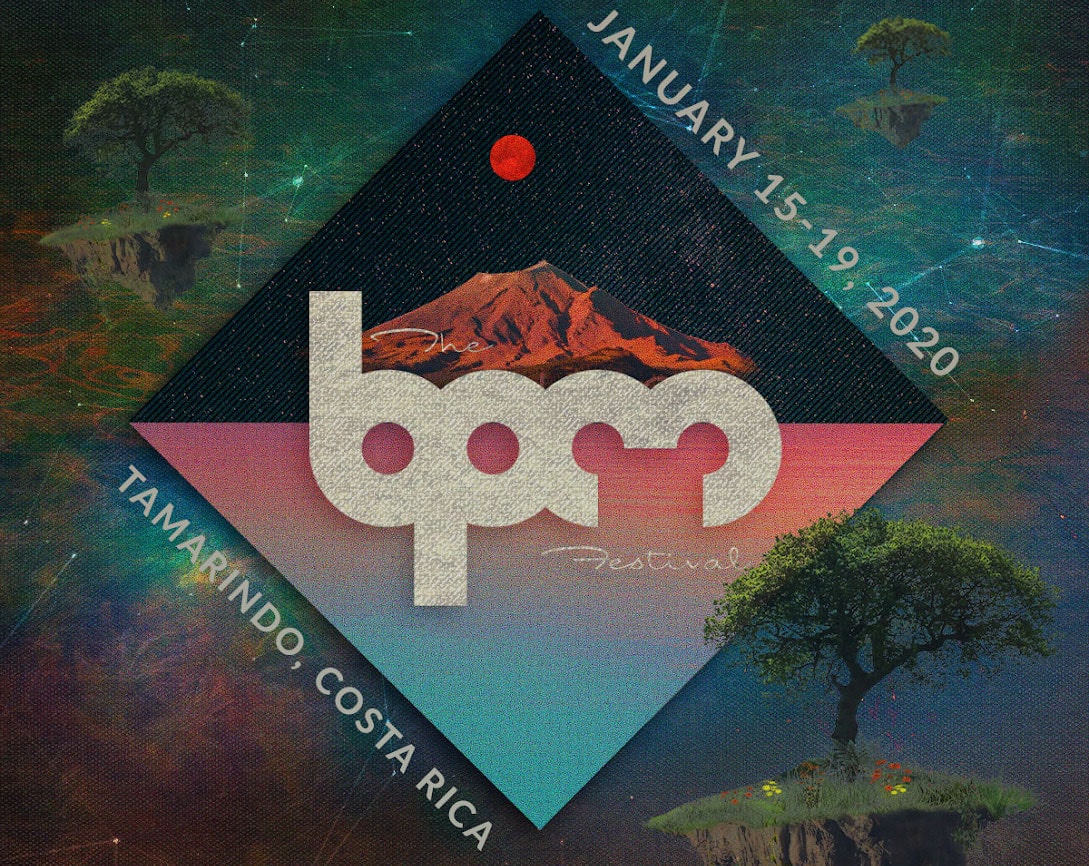 The best month of the year just got better: This coming January, Tamarindo will welcome the legendary BPM Festival, an underground electronic music festival that offers a perfect complement to our powder-soft beaches, sunset vistas, tropical dry forests, and Pacific Ocean escapades.
It's a sweet new start for BPM, which has alternately hosted in Bali, Barcelona, Playa del Carmen, Portugal, and Toronto. This will mark the first time the festival heads south of Mexico.
From the press release, "Surrounded by national parks with an abundance of lush jungles and white sand beaches complemented by warm blue water and breathtaking sunsets… the surfing town and beyond offers the perfect opportunity to explore the natural beauty of Costa Rica."
Aww, shucks. [Blushes.]
The BPM Festival: January 15-19, 2020
The 2020 Winter edition of The BPM Festival is coming to Tamarindo – and we couldn't be more excited!
The festival promises to turn our tropical paradise into a sultry, pumping electronic dance and music extravaganza – into an opportunity to take your musical appreciation and house/techno experience to a whole new (and beachy) level.
The festival brings to our coast some of the world's top DJ talent, plus label and party brand showcases, music industry professionals, and many of the electronic world's rising stars. In other words, this is the pumping, beating, undulating heart of the dance music scene.
The event will run five days and, as of September 2019, features a lineup including Deep Dish, Dubfire, Carl Craig, Luciano, Nicole Moudebar, Nick Curly, Stacey Pullen, Matthias Tanzmann, and Sharam.
5-Day, Tier-2 Tickets (Festival Passes) are available for $225 per person. Must be 18 or older. Early Bird and Tier 1 tickets are already SOLD OUT. Run, don't walk!
Where to Stay for The BPM Festival in Tamarindo, Costa Rica?
Tickets to The BPM festival are selling out fast – Early Bird and Tier 1 are already GONE – and that means that the area's accommodations are booking up quickly.
So, here's a thought: Gather one and all, and reserve a Tamarindo vacation rental. From budget 2-bedrooms (under $175 per night) to ultra-luxury 8-bedroom mansions (starting around $250 per bedroom, per night), we'll help you find the perfect accommodations for The BPM Festival.
Why did The BPM Festival Choose Tamarindo, Costa Rica?
We'd like to say it's obvious, but for those not in the know – Tamarindo is gorgeous.
Lined with powder-soft sands, sapphire waters, and tropical dry forests, Tamarindo is an eco-tourism paradise. That said, with the unofficial motto of "surf, eat, and have fun," we're also an oceanfront mini-metropolis with a superb restaurant, bar and nightlife scene. If you're going to do house music in Costa Rica, there's no better place.
But, it's not just about us; it's about what surrounds us. Tamarindo and Costa Rica are spectacularly beautiful, with hidden waterfalls, rugged hiking/biking/ATV trails, and some of the world's best sunsets. And then, there are our epic surfing waves, underwater worlds, catamaran sailboats, and… well, everything that makes Tamarindo one of Costa Rica's most popular destinations.
(Fun fact: When you stay with us, you have access to our FREE concierge services. We'll help you plan your Tamarindo adventures – before, during and after BPM – arrange transportation, and fill in all those other important details. Because we know you'd rather be planning your festival fun.)
In other words, Tamarindo is the perfect pairing – and a perfect complement – to the sultry underground beats and boho nature of The BPM Festival. Welcome to euphoria.
https://stayintamarindo.sfo2.digitaloceanspaces.com/wp-content/uploads/2022/08/09122638/sit-logo-1.png
0
0
Erin Raub
https://stayintamarindo.sfo2.digitaloceanspaces.com/wp-content/uploads/2022/08/09122638/sit-logo-1.png
Erin Raub
2019-09-05 05:30:12
2022-04-01 03:13:18
Dance, Music & the Pura Vida: The BPM Festival Comes to Tamarindo, Costa Rica