15 Restaurant Recommendations We Haven't Made Before
Jumbo prawns, classic lobster thermidor, crispy falafel, Mongolian barbecue, gluten-free pizza, sizzling hot wings, and frothy milkshakes – if you crave it, chances are that one of our favorite restaurants in Tamarindo can satiate that hankering.
The Stay in Tamarindo office is full of foodies. That's probably not much of a surprise, given how often we write about food. That's also one of the reasons we have all found ourselves in Tamarindo: With all of Costa Rica to explore, what brings us here? The food scene, in part!
Tamarindo has one of, if not the best restaurant scene in Costa Rica: From finger food at the bar to a splurge-worthy seafood grill on the sand, our town-by-the-sea serves memorable cuisine around almost every corner. And so, we thought we'd highlight a few of those corners we've never showcased before (or haven't mentioned in years): 15 fresh recommendations – restaurants in Tamarindo you really should try.
Not enough meals in your trip? No problem. You'll just have to visit us again, soon!
What's Cooking? These 15 Restaurants in Tamarindo
In no particular order:
El Be Club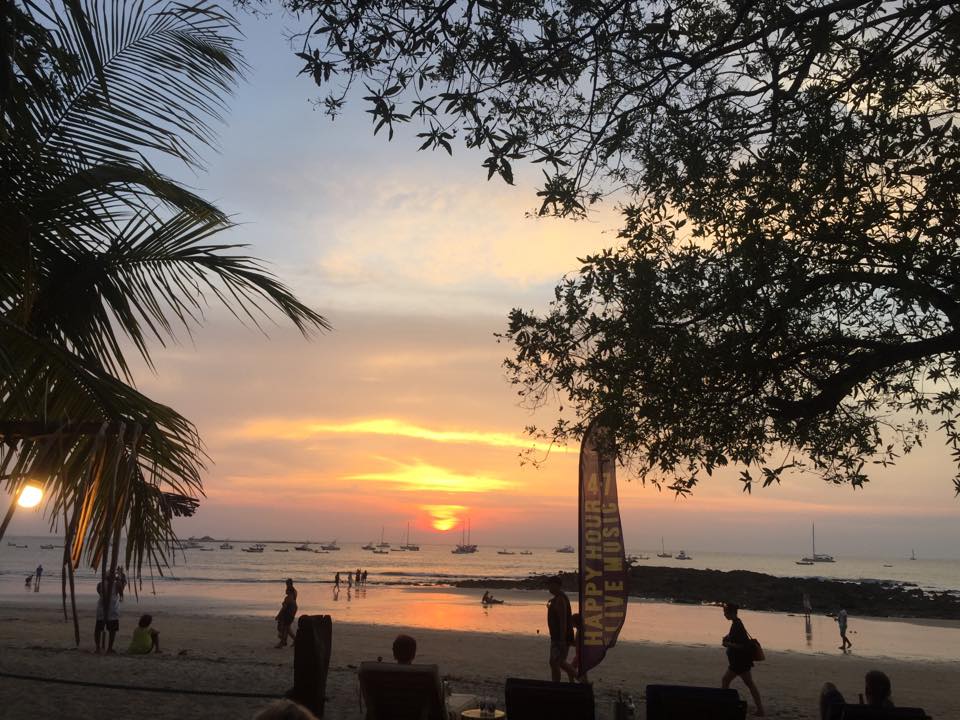 El Be is both beach club and bar-restaurant – and one of our favorite spots for Happy Hour (4:30-5:30, every day) and sunset parties. While the food is good, the drinks are cold, and the oceanfront views are spectacular, we think El Be is best summed up by its Be mottos: Be Happy. Be Fun. Be Chill. Be Easy. Be Yourself. Be Pura Vida. And we're here for that!
Wok N Roll

"Where Wok Stars and Sushi Groupies Get Together," Wok N Roll is a Tamarindo favorite for Vietnamese, Korean, Mongolian and Japanese fare. From fresh, raw Giga oysters – caught just off the Costa Rican coast! – to Peking duck tacos, Korean bibimbop, and Mongolian wok creations, Wok N Roll brings both creativity and flavor to every dish. Nom nom nom.
Antichi Sapori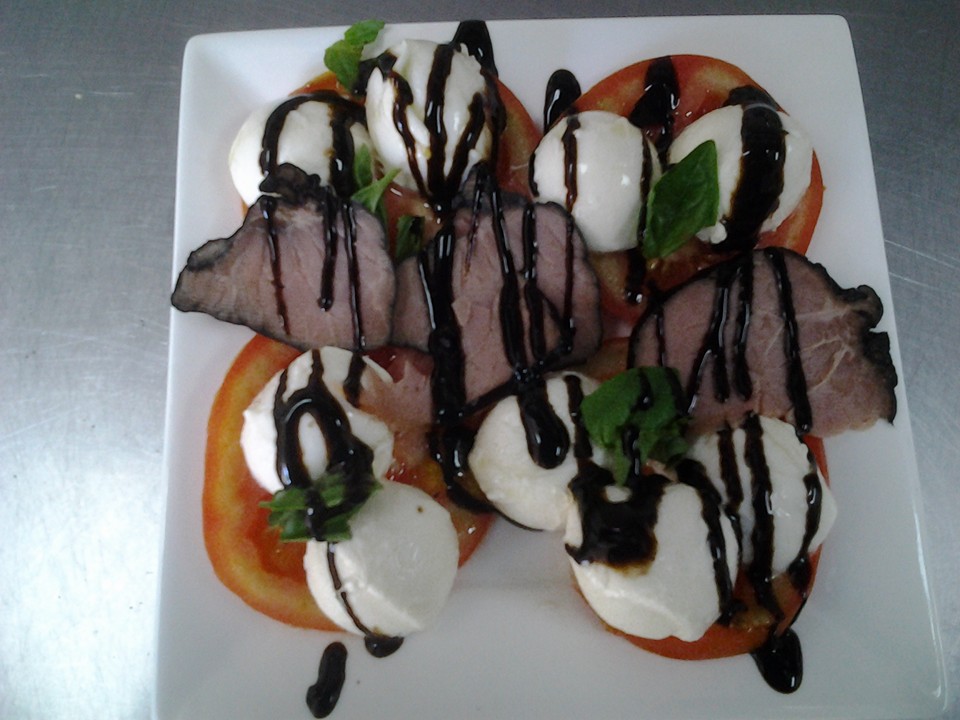 If you're after authentic Italian fare, why not choose authentic Sicilian fare? The heart and soul of two Sicilian immigrants, Antichi Sapori is all about authentic Sicilian food – pizza and beyond, including pasta, antipasti and great desserts. They even whip up great gluten-free dishes, including pasta, focaccia and pizza!
Shrimp Hole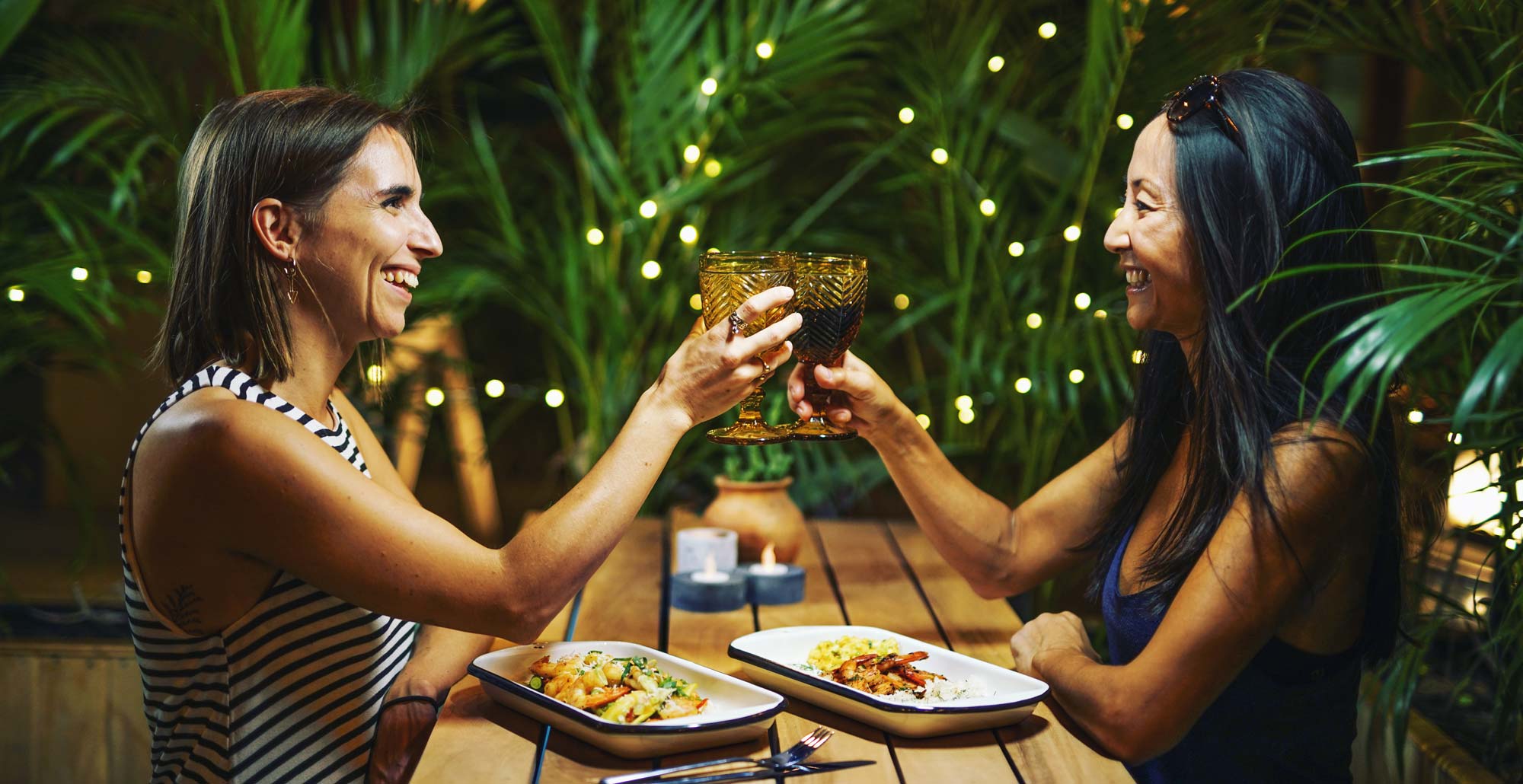 Inspired by the tropics and rooted in the freshest ingredients Costa Rica can offer, Shrimp Hole is the place to go if you love shrimp. Here, you'll find the tasty crustacean prepared in almost every way imaginable, including shrimp tacos, jungle shrimp curry, and shrimp Caesar salad. Shrimp not your jam? The Hole also dishes up great alternative seafood.
Surf Shack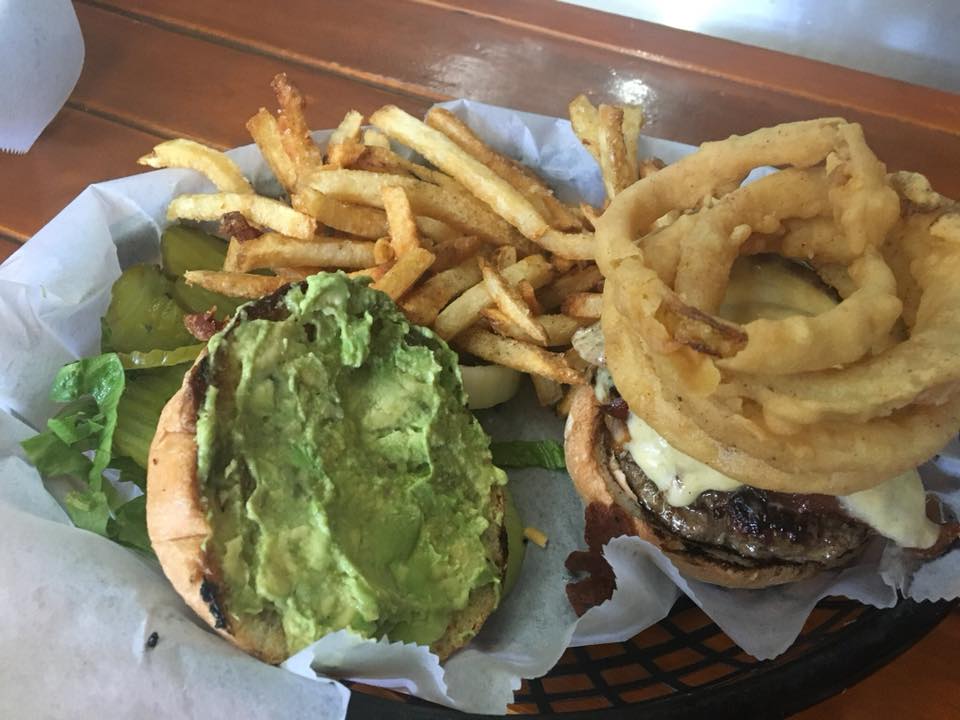 If you like a good milkshake, then no trip to Tamarindo would be complete without a visit to Surf Shack: burgers, wings and famous (and famously worth-it) milkshakes! We heartily recommend the piled-high burgers and thick-cut onion rings, which serve as perfect accompaniment to the Shack's laid-back vibe.
La Palapa

Located right on the beach, La Palapa is an upscale seafood grill and a local favorite. Starting with fresh ingredients, innovative recipes and exacting quality, La Palapa is the place to reserve for lobster dinners and artisan cocktails, Cajun-blackened tuna and crispy seafood. For a memorable meal, this one's worth it.
Jolly Roger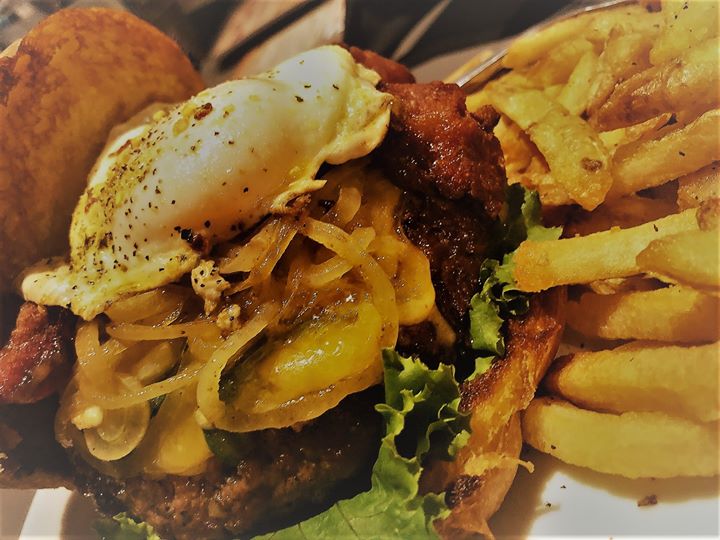 Jolly Roger make three promises: Tamarindo's hottest wings, best burgers, and coldest beer. And that pretty much sums it up – and makes our mouth water in sizzling memory. Order your wings any way you like 'em – bone-in, boneless, naked, or breaded – dig into hand-cut fries, and guzzle that beer. It's the full package.
Bula Bula / The Great Waltini's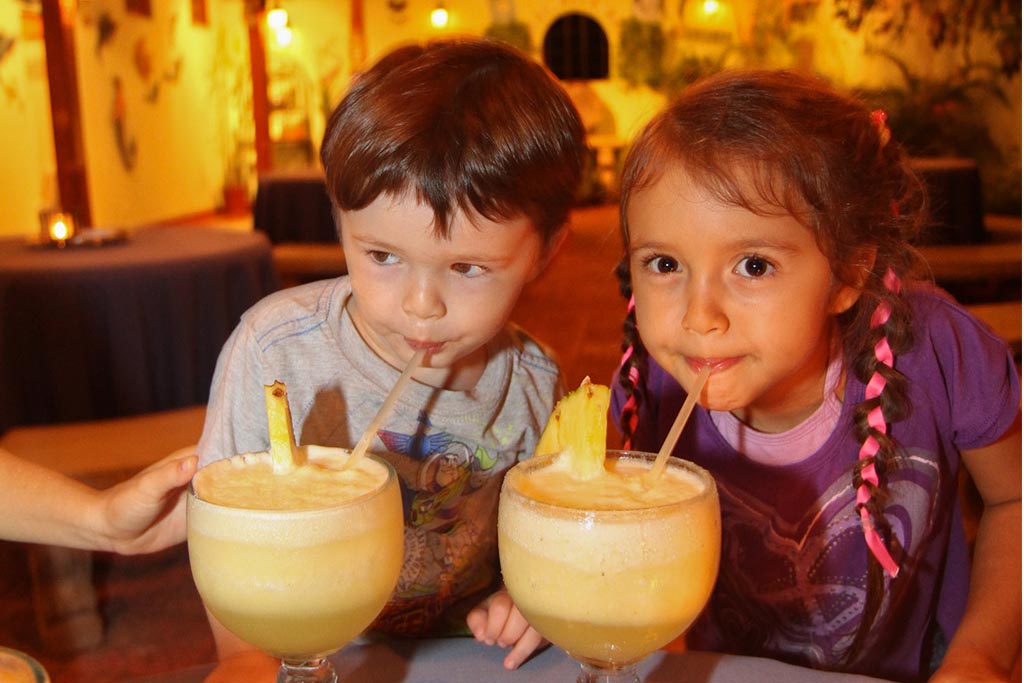 The Great Waltini's, located onsite at Bula Bula, is a full restaurant experience: Make your reservation and they'll pick you up on the Tamarindo side of the estuary, to ferry you to the restaurant. Once you're there, napkin up for American fusion cuisine, including charbroiled fresh fish with tropical salsa, mango duckling, white wine-sautéed jumbo prawns, and swordfish nuggets for the kids.
Falafel Bar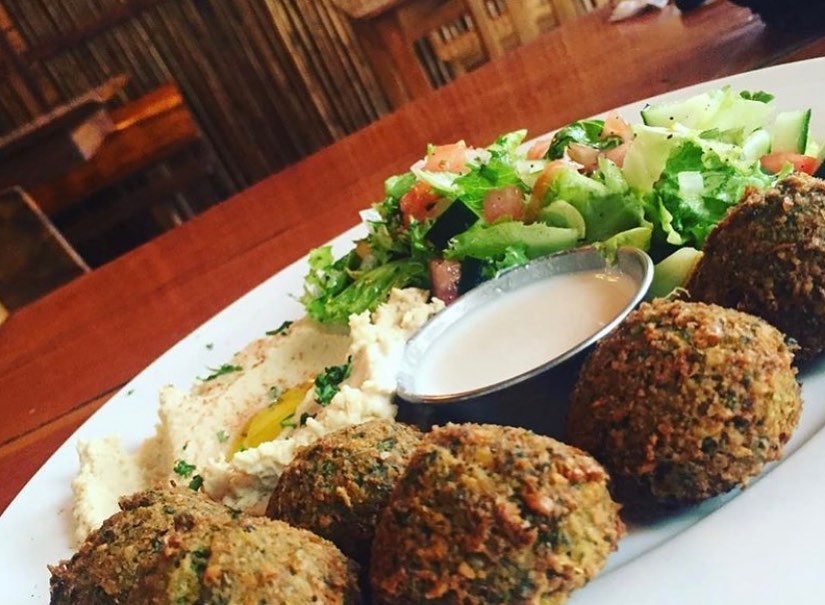 The offer is in the name: If you're looking for falafel and other Mediterranean street-food favorites, look no further than Falafel Bar. Offering an array of vegan, vegetarian and gluten-free options, this is the place to curb your cravings for baba ghanoush, hummus, falafel and tahini-drizzled everything. Scoop up the deliciousness with fresh-baked pita bread!
The ROOF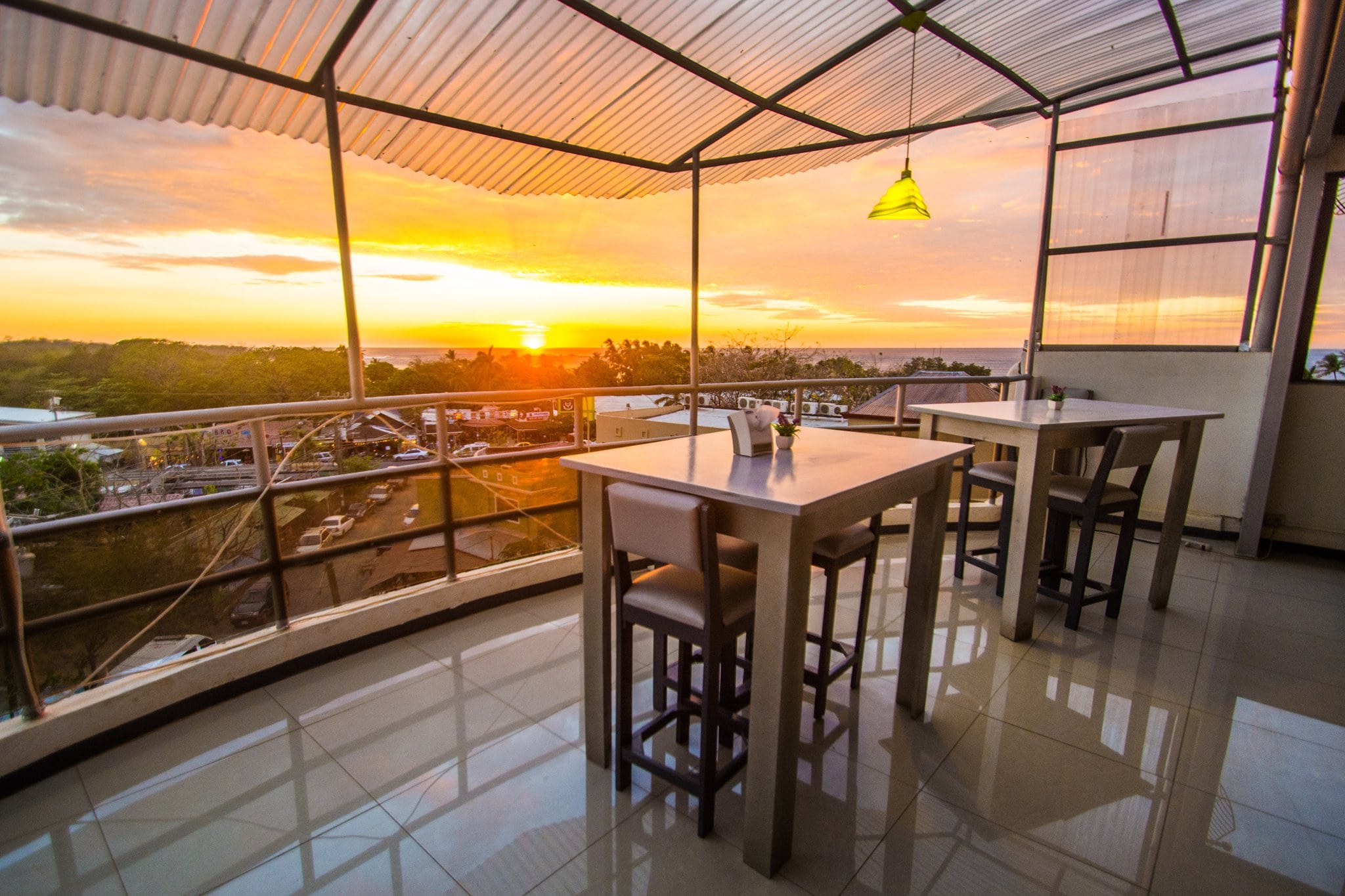 A bar, lounge and restaurant, The ROOF is one of our favorite spots for spectacular sunset views. That said, the food here is almost as good as the views: Pizza is a favorite, but you can also find a full menu of fusion favorites, including bacon-chipotle shrimp, white-wine sautéed mussels, smoked salmon salad, red wine-infused beef tenderloin, and chicken cordon bleu.
La Baula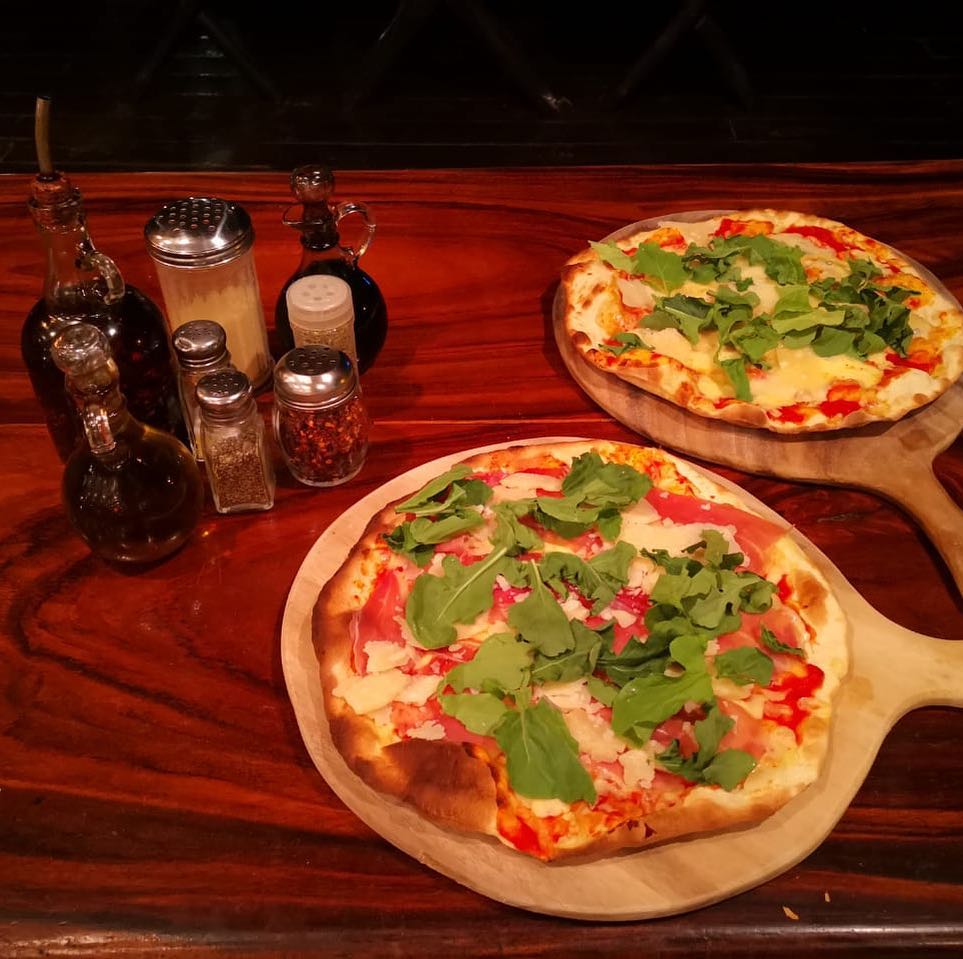 La Baula Pizzeria, sometimes just called the "Pizza Bar," is a favorite for alfresco eats and chill vibes. We love it for their thin-crust pies and specialty toppings – arugula, capers, jalapeños and prosciutto, among them – as well as their Italian desserts. Tiramisu and a lemoncello aperitif, anyone? We'll meet you at the Pizza Bar.
Pizza & Co.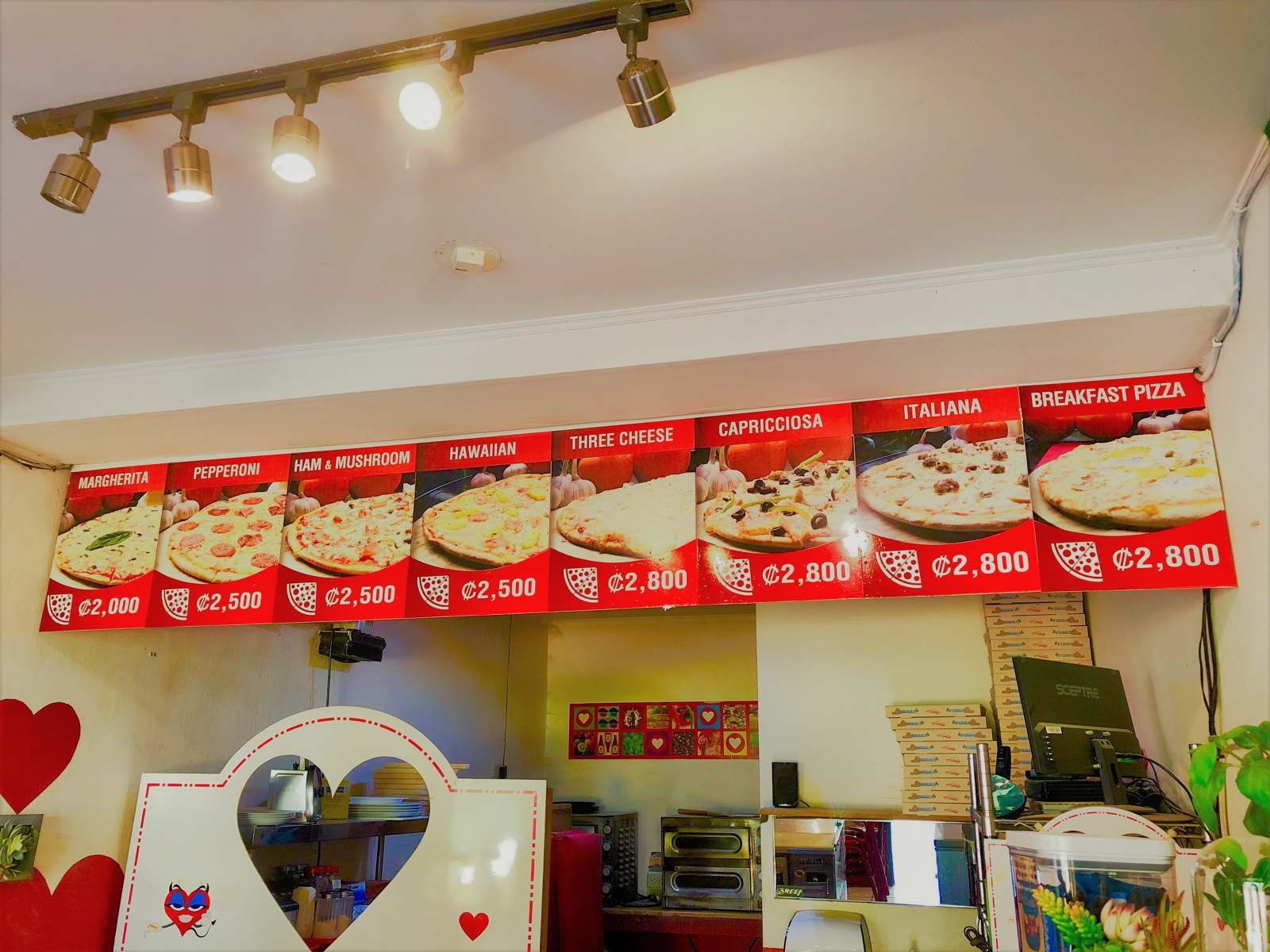 From California, with love: Pizza & Co., one of the go-to spots for melty cheese and piping-hot toppings. Offering anything from your forever favorites – margherita, pepperoni and Italian – to unique pies, like the Breakfast pizza (egg, bacon, mushrooms & peppers), Pizza & Co. is hot and filling, always. Bonus: When you're in the mood for a spiked meal, the liquor store is just next door!
Nordico Coffee House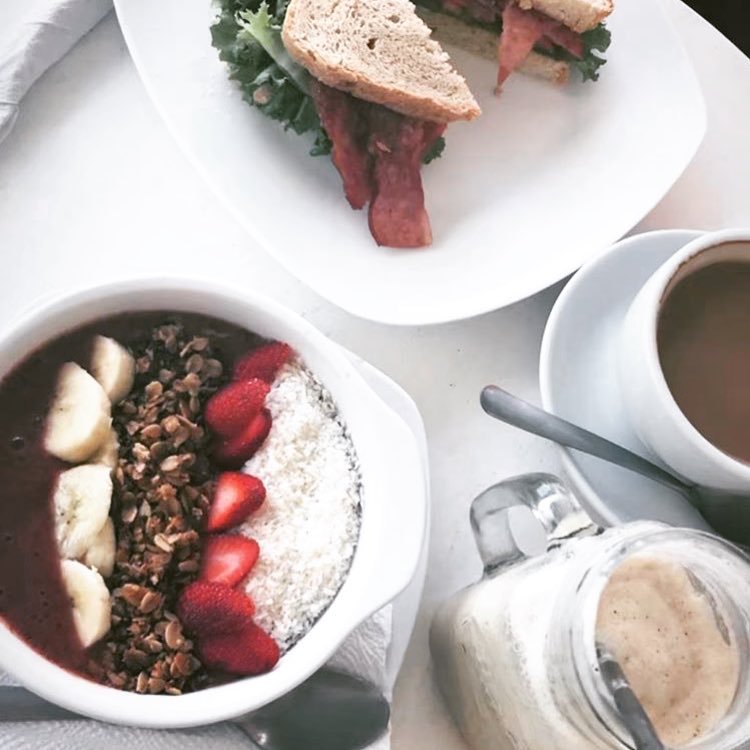 The love child of a Danish-Guatemalan couple, Nordico Coffee House is decorated in whales and offers delicious breakfast and lunch menus. From eggs and coffee, to smoothies and sandwiches – and every salad, fruit drink, and other light fare in between – this is a chill, cool spot to start your morning or punctuate your day.
Green Papaya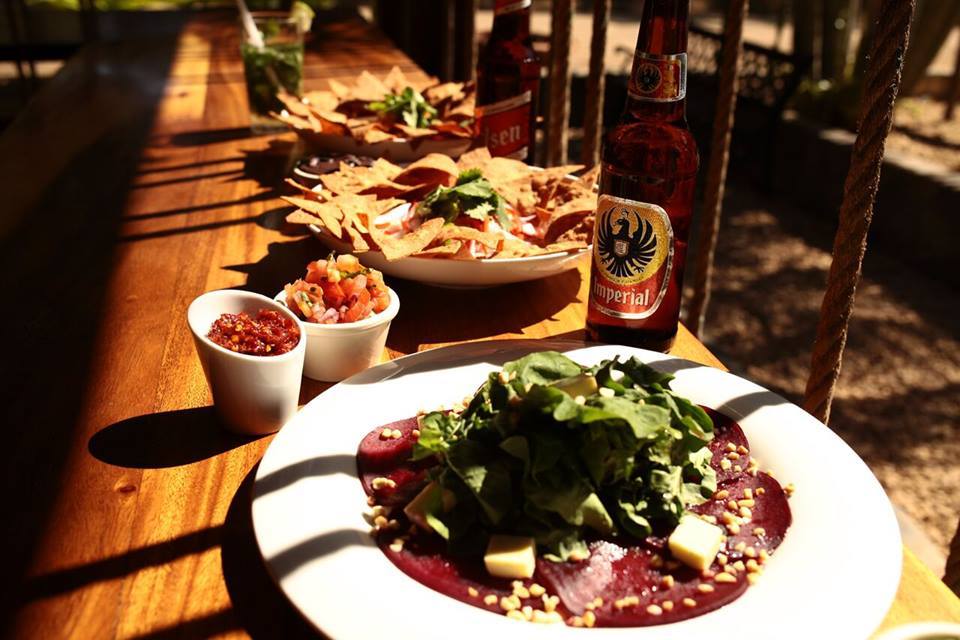 With bar swings and tree-stump stools, you immediately get a feel for the fun vibes at Green Papaya. A taco bar and vegan go-to, this Tamarindo mainstay serves up all your favorites, from filling breakfast burritos to mahi-mahi tacos. For the meatless among us, Green Papaya fills our cravings with a full menu of mouth-watering veggie options. The chipotle sauce is Do. Not. Miss.
Enea's La Vera Cucina Italiana
When you're after authentic Italian flavor, it's time to give Enea's La Vera Cucina Italiana a try: offering hearty soups, filling pizzas, and an array of gluten-free options, not to mention Italian favorites like caprese salad, gnocchi, eggplant parmigiana, this is one of our top picks for a savory, homestyle, and heart-warming restaurants in Tamarindo.
Enjoy!
https://stayintamarindo.sfo2.digitaloceanspaces.com/wp-content/uploads/2022/08/09122638/sit-logo-1.png
0
0
Erin Raub
https://stayintamarindo.sfo2.digitaloceanspaces.com/wp-content/uploads/2022/08/09122638/sit-logo-1.png
Erin Raub
2019-09-12 05:30:50
2022-04-01 03:11:39
15 Restaurant Recommendations We Haven't Made Before