Costa Rica Destination Thanksgiving: 10 Thanks + 1 Very Special Black Friday Deal!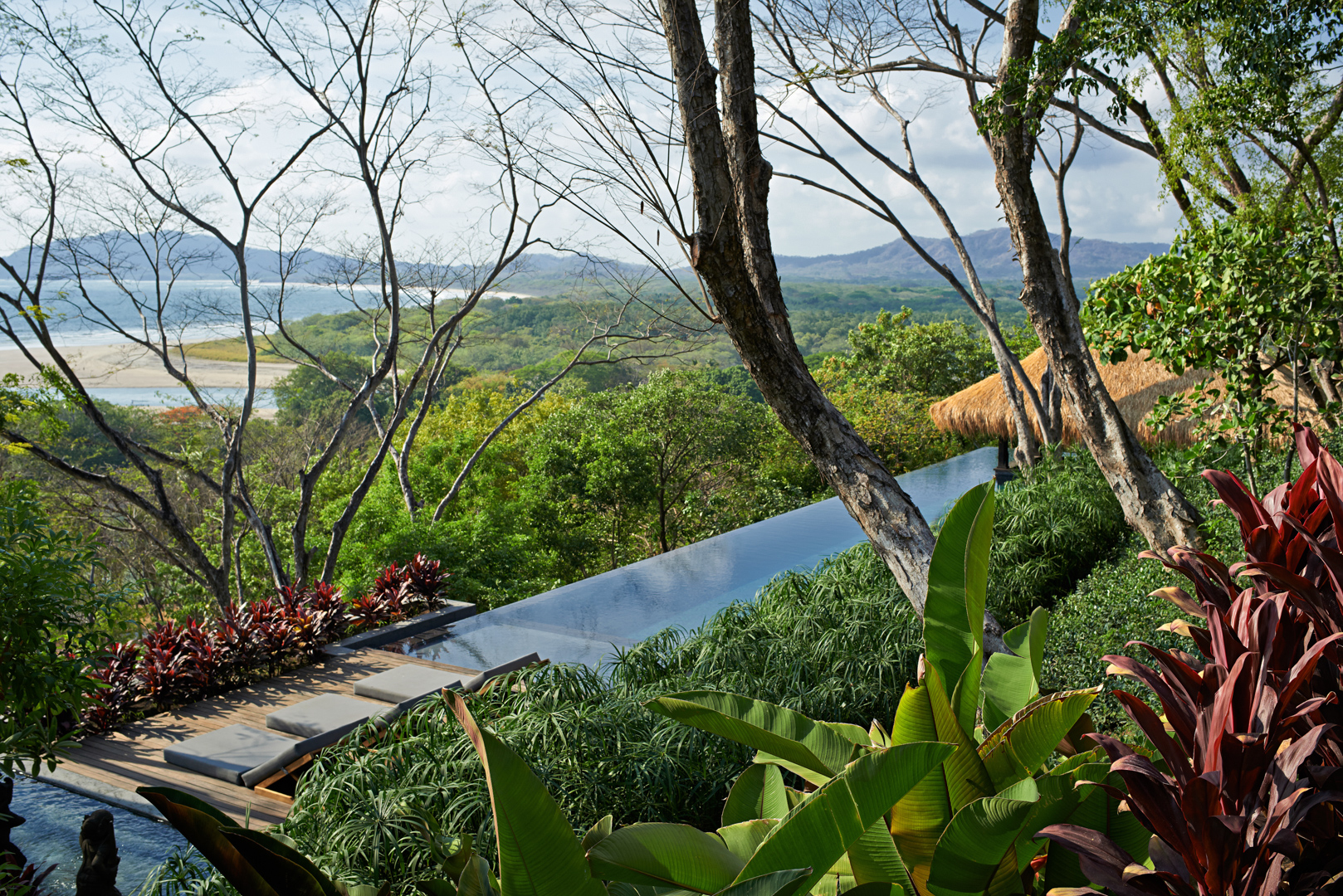 It's Thanksgiving in Costa Rica! And by that, we mean it's Thanksgiving Day, and we're in Costa Rica, and we're choosing to celebrate. Because, while Costa Rica doesn't officially celebrate Thanksgiving, Costa Rica's international community loves a day dedicated to good food, centered around good friends, and devoted to remembering all of our many blessings. It's our Costa Rica Destination Thanksgiving, and we're so happy to share it with you.
This year, we decided to ask our SIT team about what makes them thankful and they delivered with a great list. While we were at it, we also decided that this would be the perfect time to give you all a gift – a little something special for a very different kind of Black Friday. Instead of (or in addition to) filling your carts with stuff this year, why not shop for your next great vacation experience?
(Shortcut: Want to celebrate Thanksgiving, the Costa Rica destination vacation way? Jump to our Black Friday specials – 25% off your favorite Costa Rica villa rentals!)
We Are Thankful For: People!
It's a simple thing (or perhaps just a given), but good people make the world go 'round. And especially this year, after we had been separated and distanced so long, we are so grateful to be surrounded again by some of the world's best.
Because the Tamarindo area is a melting pot – a happy-go-lucky, sand-between-your-toes kind of place where cultures meld and people share in traditions. Here, you don't have to be American or Canadian or Costa Rican to celebrate Thanksgiving (or any other holiday, for that matter); you just have to have thanks in your heart.
We Are Thankful For: Nature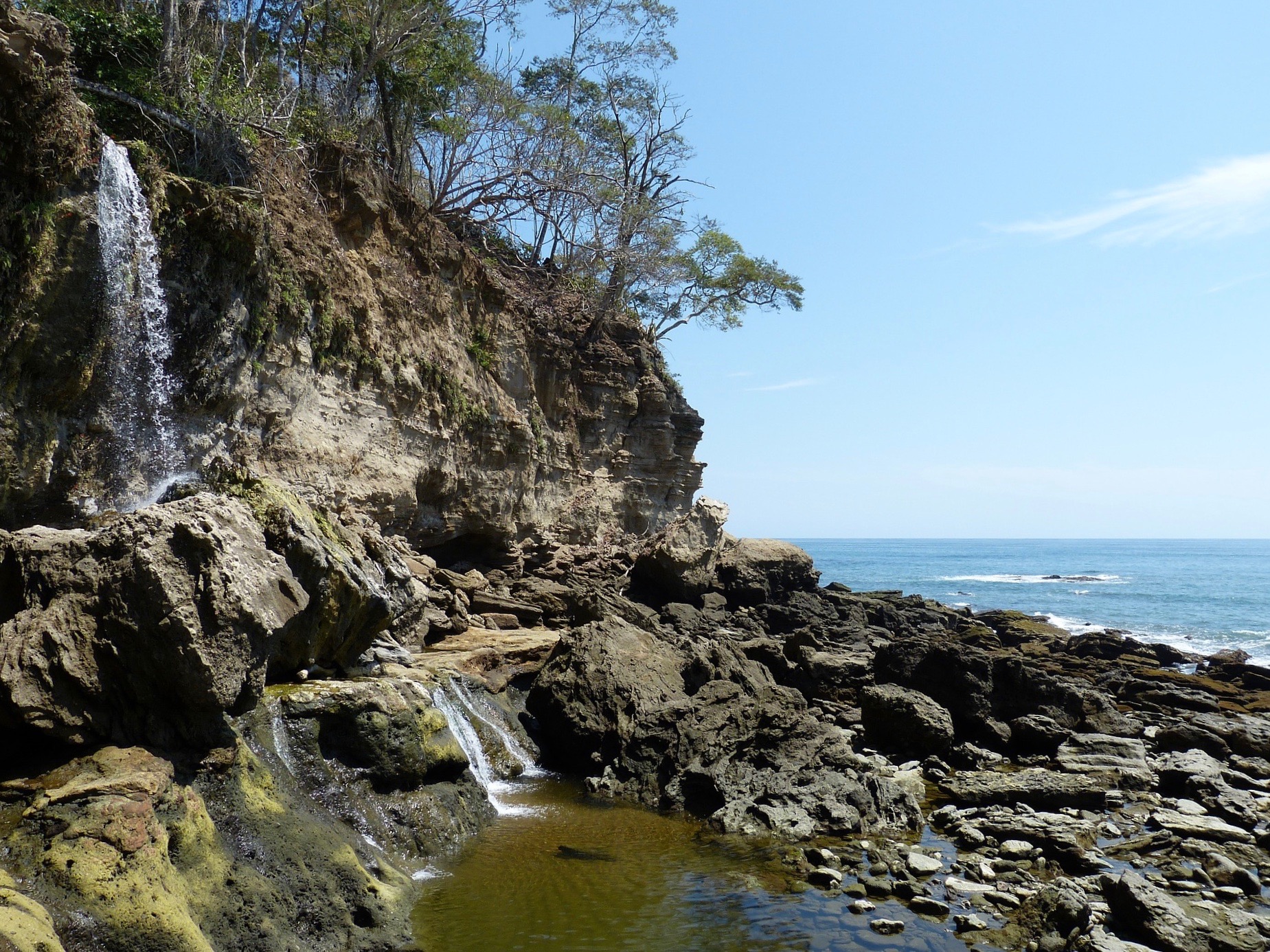 Costa Rica has built a reputation for its superlative environs: One of the world's last large swaths of tropical dry forest (right here, in Guanacaste!). The most biodiverse spot on Earth (the Osa Peninsula). A place where you can wake up on the Caribbean and go to sleep on the Pacific. Where you can see monkeys and sloths and scarlet macaws in the trees, coatimundis and iguanas and agoutis on the ground.
This is an incredible, wonderful, and special place to call home, and we can't wait to share it with you.
We Are Thankful For: Costa Rican Culture
Upon first blush, Costa Rica can feel very much like "back home." We have many of the accouterments you're used to, like 100 mb high-speed internet and cable tv, gourmet kitchens and sparkling pools.
Dig a little deeper, and you begin to discover the rich fabric of Costa Rican culture: The warm smiles and the fast friends. The joyous holiday celebrations and the welcoming natures of strangers. The little details that you encounter, every day, that make you glad you call this familiar-but-not-too-familiar place home (or vacation spot).
We Are Thankful For: Fresh Food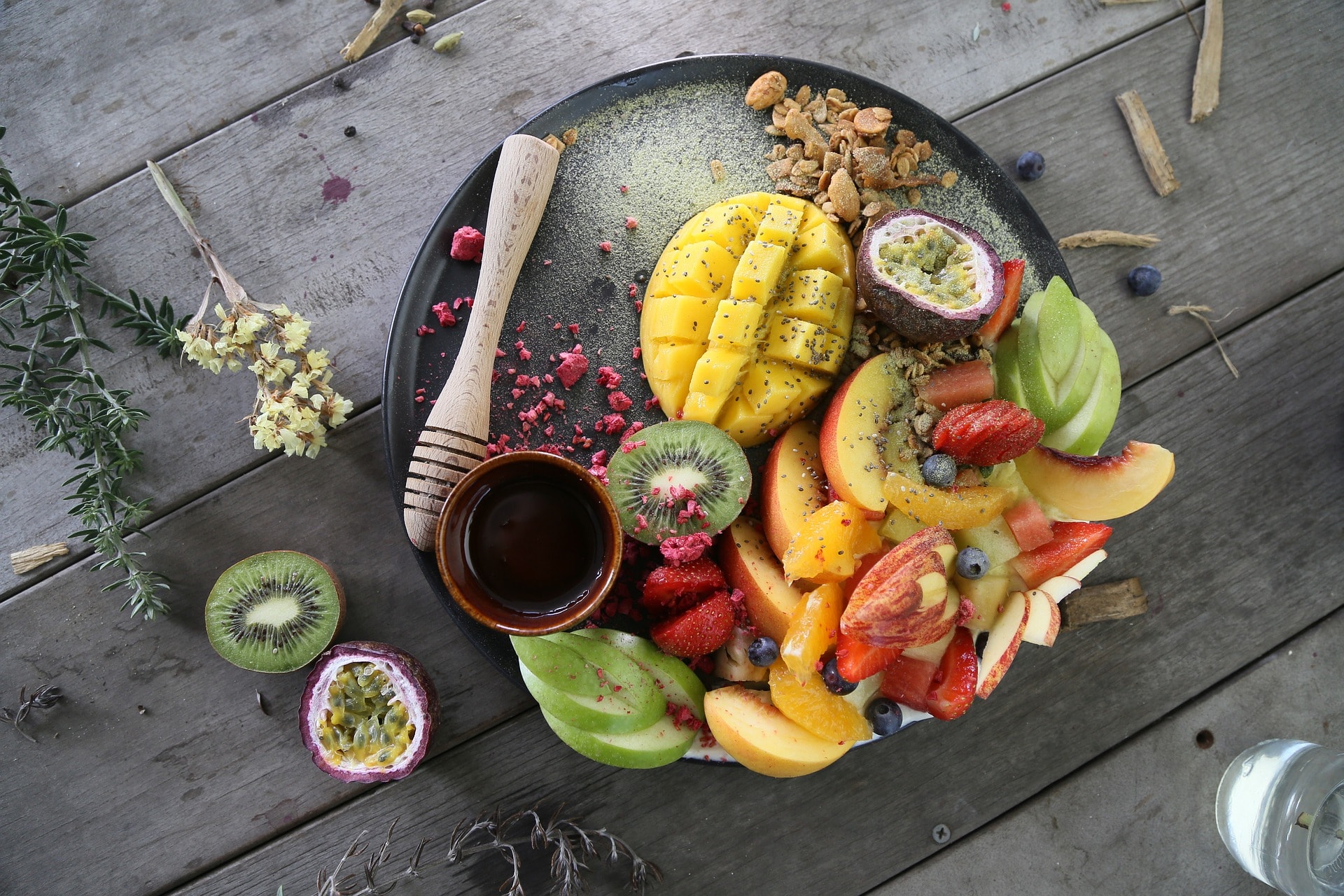 If you've never bitten into a ripe mango and had juice pour down your chin, if you've never sipped on an ice-cold guanabana (soursop) milk smoothie on a hot day, if you've never dug into a catch-of-the-day that was caught not just today but last hour, then many joys await you in Costa Rica.
Costa Rica's food culture is fresh food culture, designed around what's ripe, today, and wrapped in pre-Columbian traditions and the preparations of old. It's what scientists believe fuels our Blue Zone – one of the few places in the world where the most residents live to be 100+ – and it's what fuels us, and you, every day. And it's also delicious!
We Are Thankful For: Paradise
It had to be said: Costa Rica (and especially Tamarindo) is paradise. Blue ocean and even bluer skies, warm sun and tropical everything. Lush forests, rain forests, dry forests, cloud forests. Waterfalls, rivers, and swimming holes. Cliffs and caves and outcroppings. Hot springs and medicinal mud and active volcanoes. We could go on and on and on…
For a country smaller than the state of West Virginia, it's truly amazing – in that wide-eyed wonder, we've-been-here-for-decades-and-still-aren't-over it kind of way. And we wouldn't want it any other way!
We Are Thankful For: Tropical Weather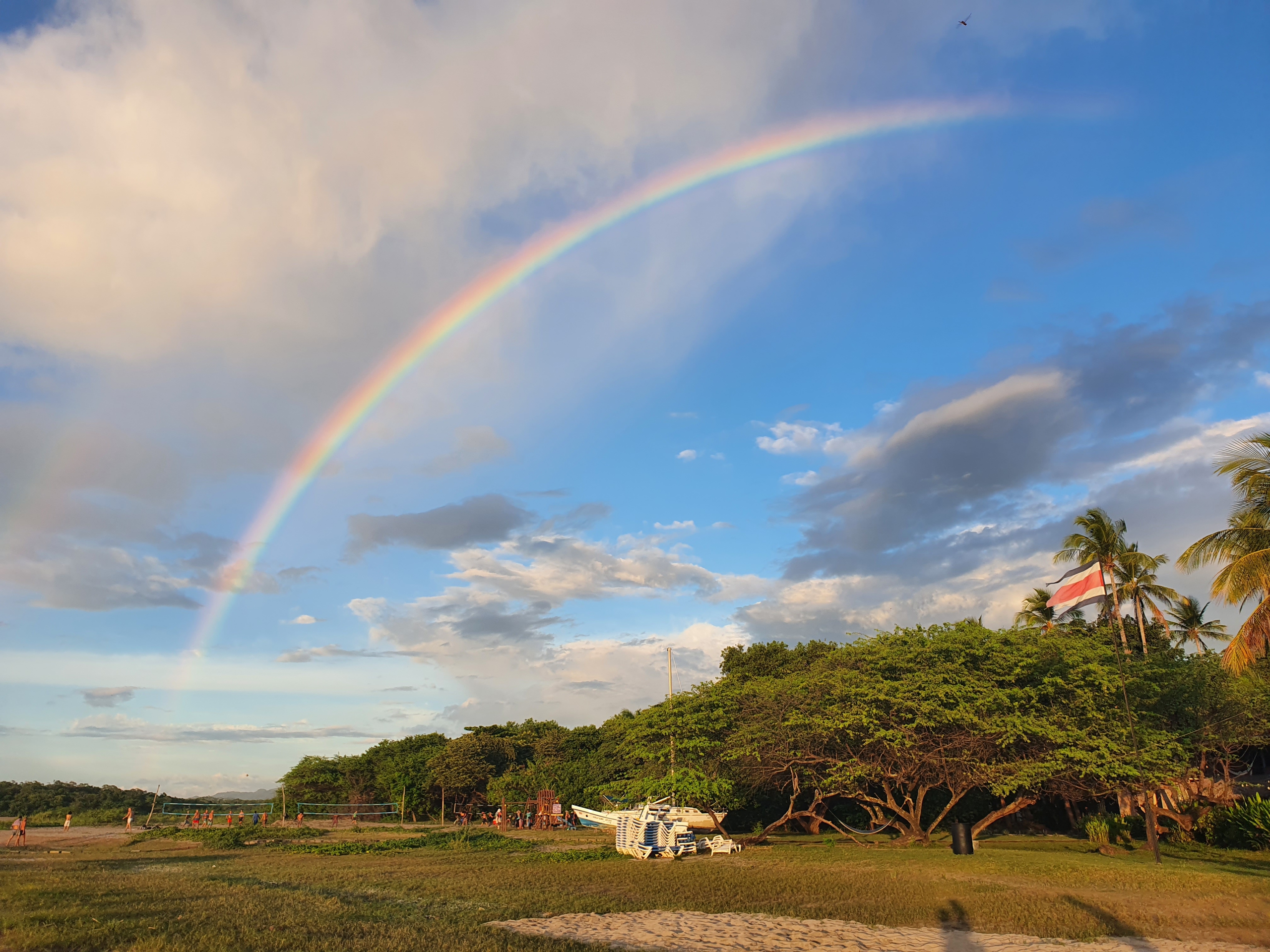 There's no two ways about it: year-round, near-perfect weather is something we are infinitely grateful for.
Because here in Costa Rica, and especially in Tamarindo, there are two main seasons: dry season and rainy season (which should really be known and rainbows-and-sunsets season). In both, you'll encounter weather in the 80s (about 28-32º C) and warm sun (all day in dry season, morning to early afternoon sun during the rain season). You can spend your every day outside, exploring. You can take midnight swims in your pool and lift your glass to the stars, any time of year.
And that's something that makes us thankful, 365 times a year.
We Are Thankful For: Outdoor Activities
Most of us visit (or relocate) to Tamarindo for the outdoor-all-year lifestyle. So, it's no wonder that we are so thankful for the opportunity to surf, SUP, sail, hike, bike, off-road, swim, raft, and participate in every other activity our minds can dream up, any day and any time of year.
What's your favorite Costa Rica destination activity?
We Are Thankful For: Our Wildlife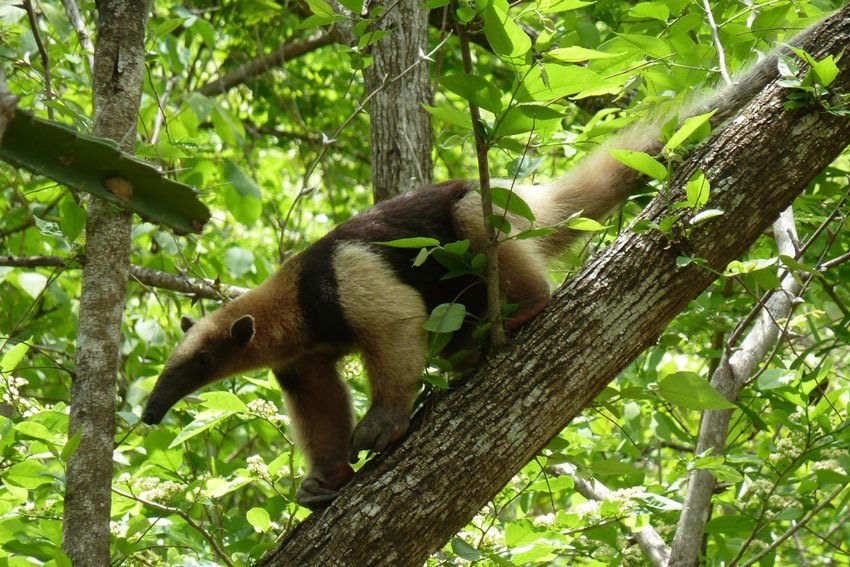 When you've lived in Costa Rica for as long as we have, the year-round sun, warm weather, and even Pacific Ocean views can almost become background noise. (Almost. But not quite!) One thing that never, ever stops being spectacular? The wildlife.
Yes, Costa Rica has smiling sloths and mischievous monkeys. (Even ones that hoot and howl.) Yes, we protect scores of threatened, endangered, and even critically endangered species. Yes, we have wildcats and tapirs and ctenosaurs and many other animals that you'd be challenged to invent even in your wildest dreams.
We are living in a world that reminds us, every day, of the wonder of simply existing. And it's an incredible thing.
We Are Thankful For: Our SIT Team
Stay in Tamarindo wouldn't be Stay in Tamarindo, without our incredible team.
While many of you know our wonderful and talented concierge, Cris, so many others make up our team. Our company owners, who founded this business on a dream and dedication. Our property owners, who entrust their incredible homes to us and our guests. Our reservations specialists and tour guides. Our housekeeping and maintenance staff. Our everyone who helps keep our balls in the air and the world going round.
We Are Thankful For: You, Our Clients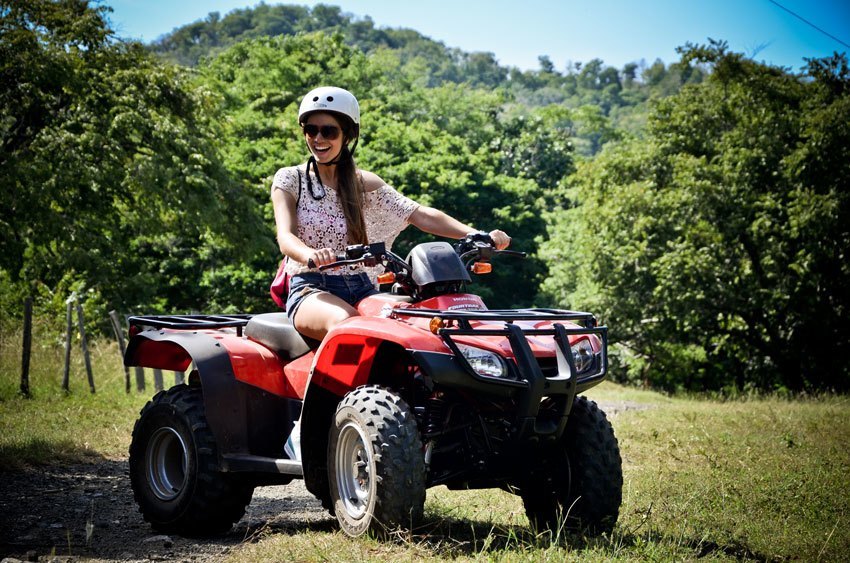 You are the reason we all do what we do. Your smiles of wonder and excitement upon arrival. Your shared memories and return visits. Your enthusiasm for Costa Rica and love of all things outdoors, Pacific Ocean, and wild adventures.
Hospitality is what we do but hosting you is what we love to do. Thank you for making it all possible.
Bonus Round: Black Friday Specials on Costa Rica Villa Rentals
All this to say, we are truly grateful to do what we do – to welcome you to Costa Rica and introduce you to the many wonders of this place we call home. To host you in some of the top Costa Rica destination homes and help you make forever memories during wild and incredible adventures.
In thanks, we'd like to offer our very own Black Friday special: From Friday through Monday (November 26-29, 2021), book one of the following six Costa Rica villa rentals for stay dates from January through March 2022, and receive 25% off your entire stay with discount code BF25.
Don't forget to mention the discount code! Remember: BF25!
Hacienda Pinilla | 6 Bedrooms | 6 Baths | Sleeps 19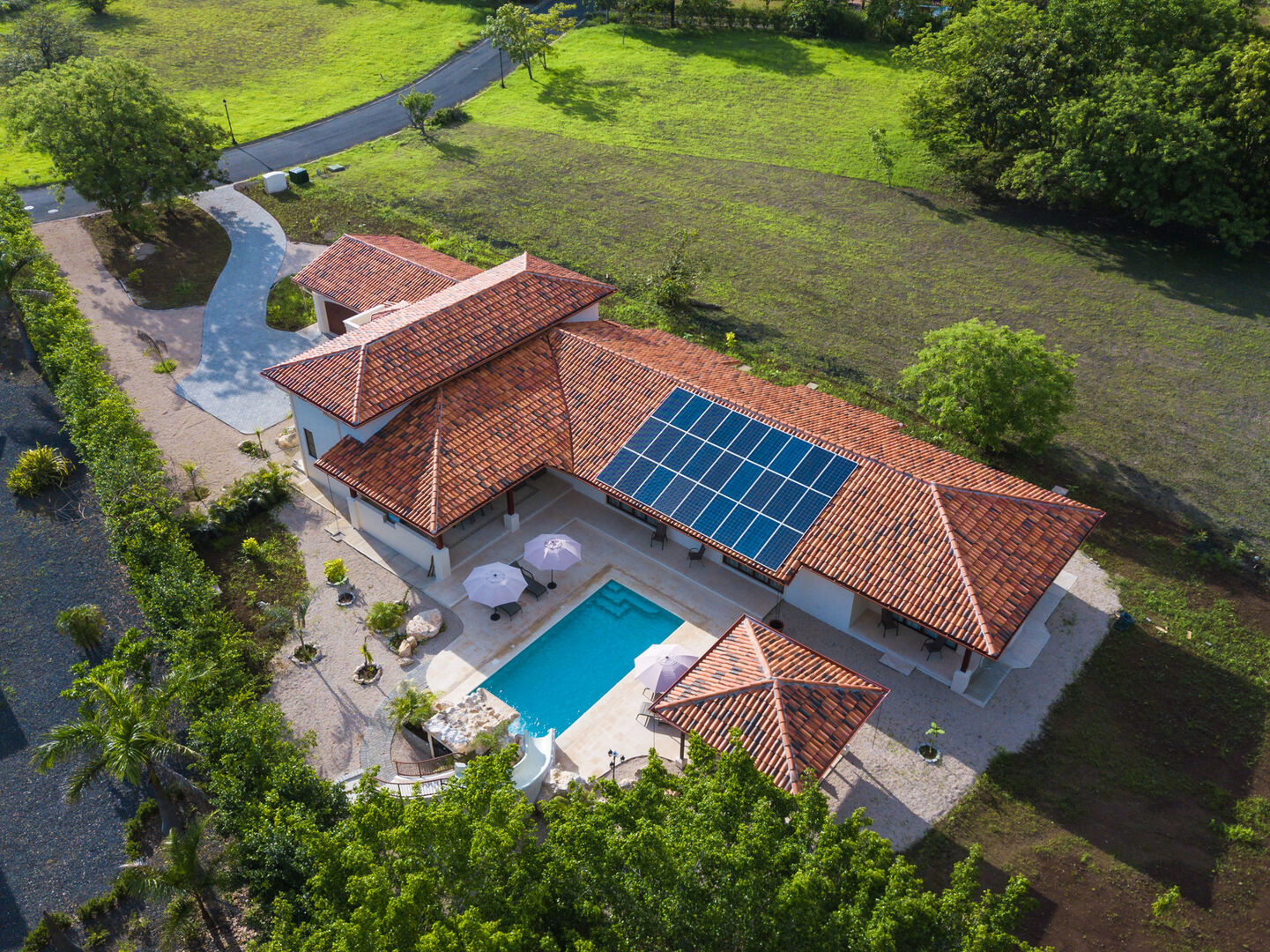 While we're on the topic of gratefulness, let's acknowledge the wonderful elephant in the room: Casa Bonita Beach delivers your very own, private waterslide and swimming pool. Talk about something to be thankful for!
Of course, this elite home is so much more than its wonderful outdoor playground. A Costa Rica destination unto itself, Casa Bonita Beach is just 600 yards to a secluded beach, accessible only by guests from the home's gated community. When you finally retreat to your home-away-from-home, you'll spend hours lounging on the sun-drenched terrace and shaded porch, whipping up everything from everyday meals to holiday feasts in the gourmet kitchen and at the outdoor grill.
Hacienda Pinilla | 4 Bedrooms | 4 Baths + 1 Half Bath(s) | Sleeps 13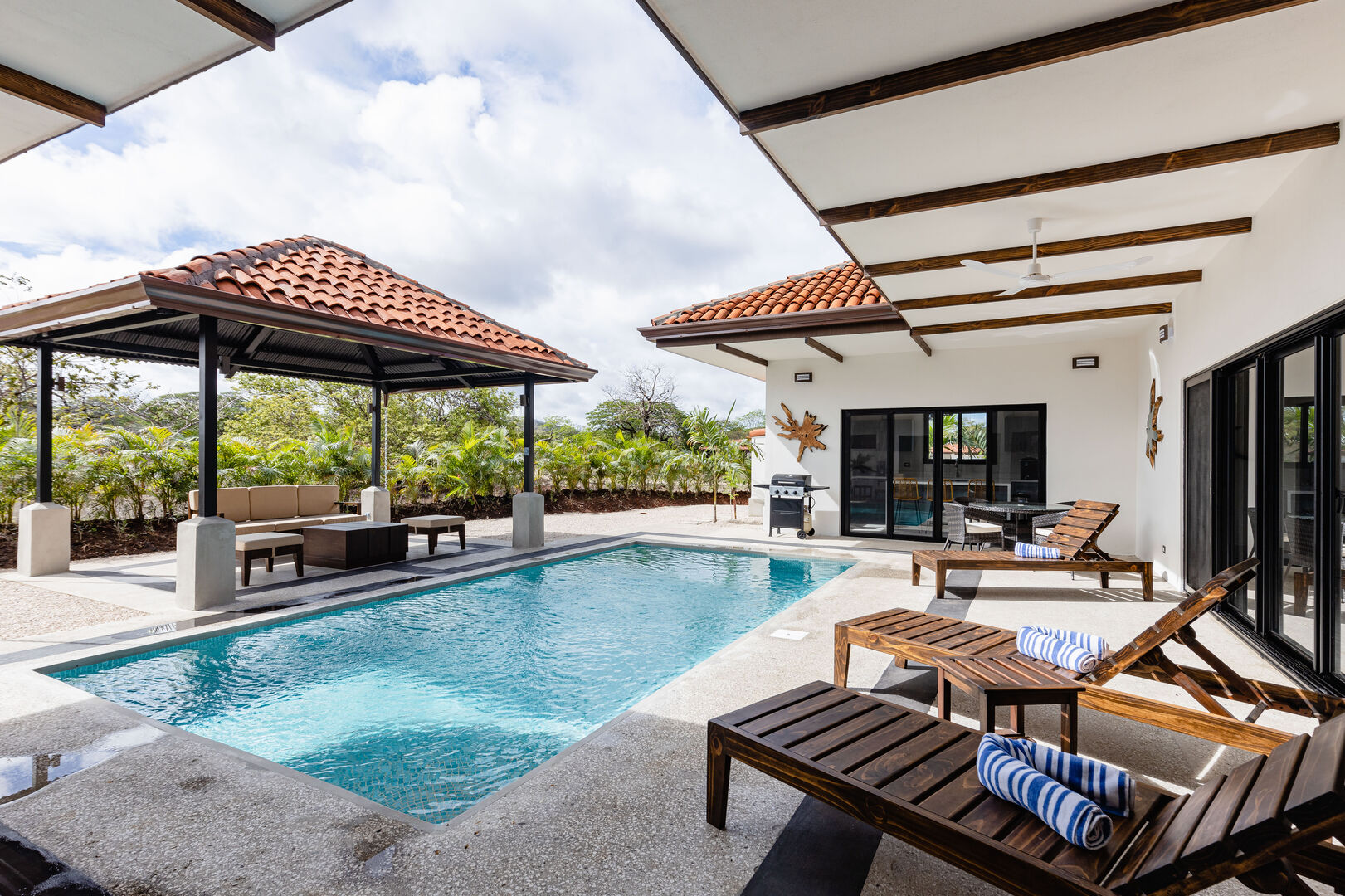 Ensconced within the luxurious community of Hacienda Pinilla, breezy Casa Savanna is a retreat to privacy, high standards, and the best in Costa Rica destination living.
The home's four independent bedroom suites (including two master suites) and living areas encircle Casa Savanna's focal point: a gorgeous private pool, sparkling in the sun and bordered by lounge chairs, shaded terraces, and an outdoor barbecue. This is where you'll spend tranquil mornings with your coffee and sun-dappled afternoons in the pool. That is, when you're not out enjoying Hacienda Pinilla's pristine beaches and golf course, tennis courts and hiking trails, Beach Club and so much more…
Tamarindo | 8 Bedrooms | 8 Baths + 1 Half Bath | Sleeps 20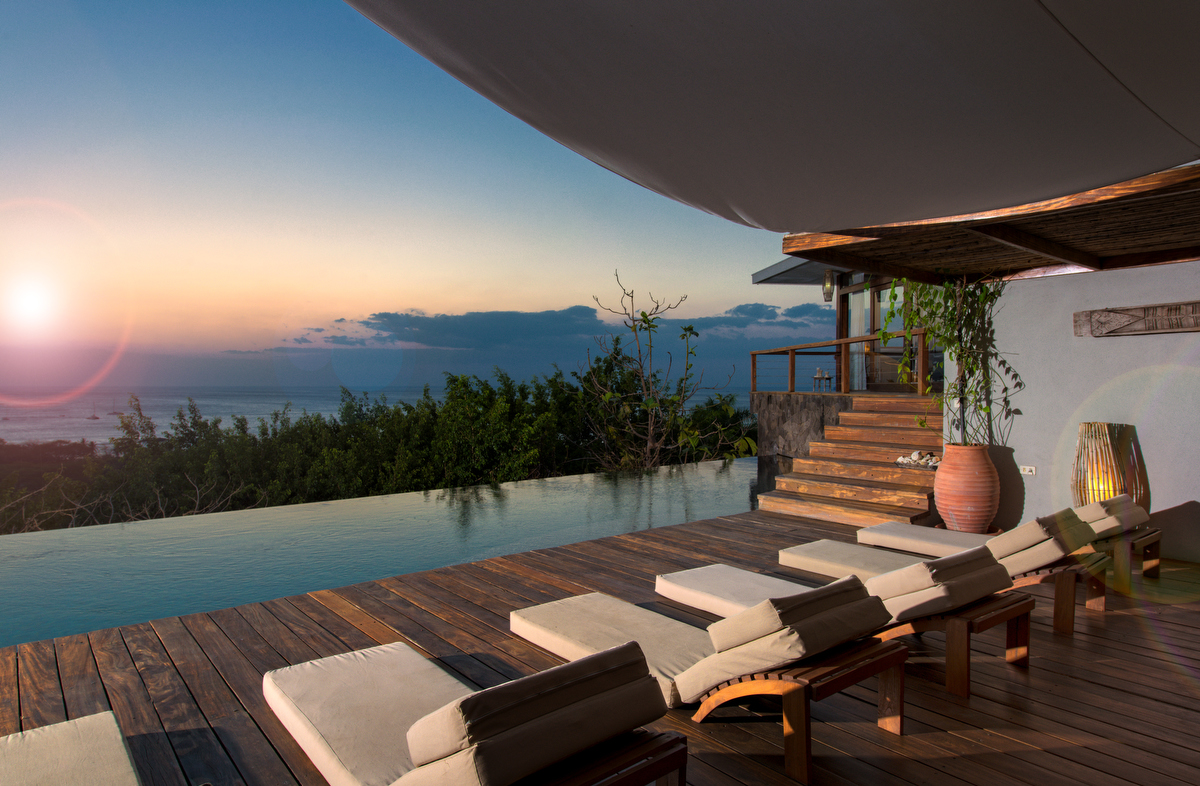 The "Perfect 10," Casa Puros Dieces is a Balinese-style property and one of our most exclusive experiences: ocean views from every angle, sea breezes blowing through and throughout the property, a Pacific-view infinity pool and hot tub, and plenty of lounge space and open-air living areas, ripe for conversation, relaxation, and unforgettable memories.
And because sometimes, we're all thankful to at least vacation in the lap of luxury, this select rental includes complimentary concierge service, two full-time housekeepers (Except Sundays and Holidays), and a full-time caretaker for maintenance. Your Guest Coordinator will be also available to address any issues that may arise during your stay.
Hacienda Pinilla | 4 Bedrooms | 4 Baths | Sleeps 11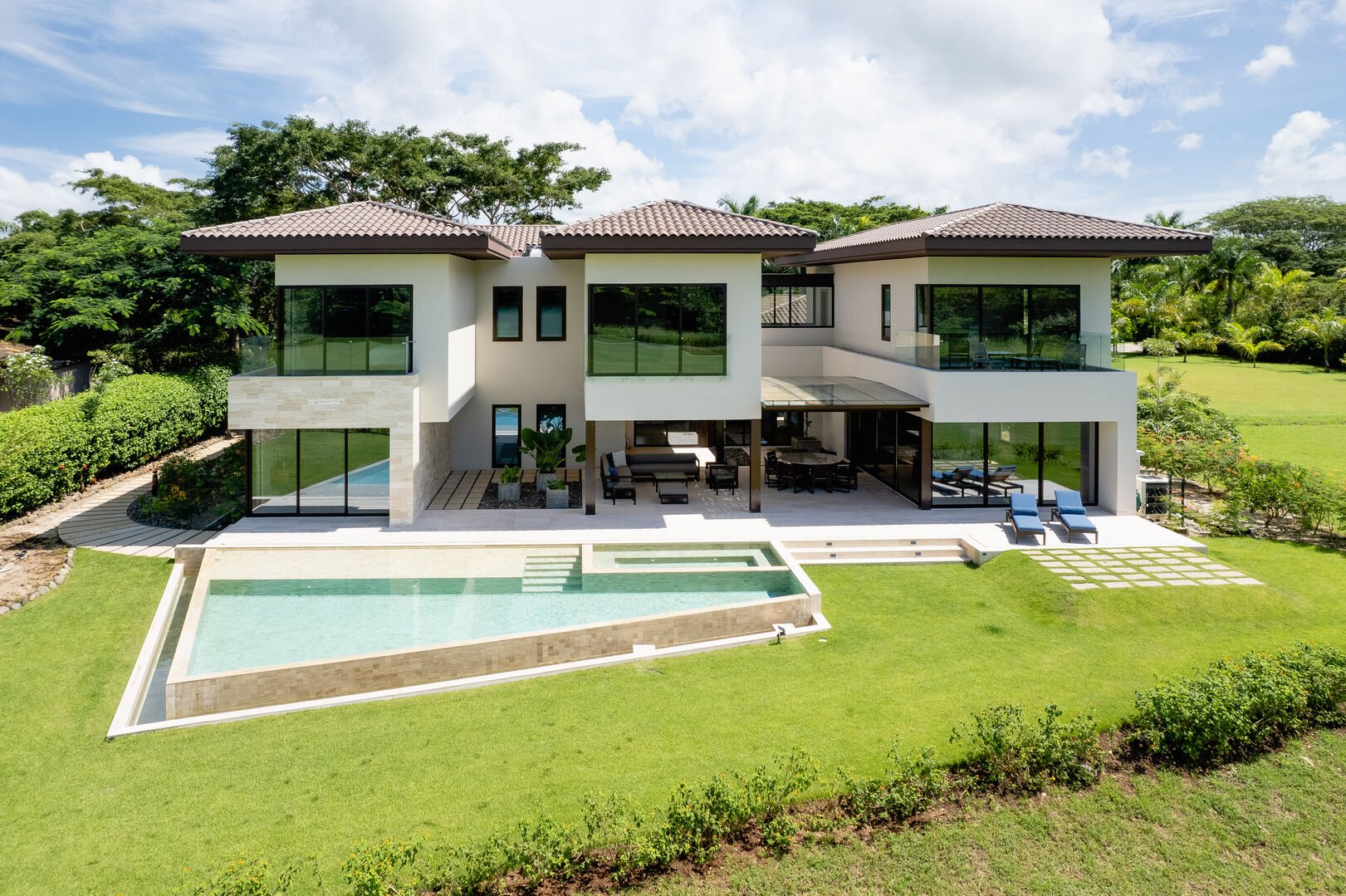 One of our newest Costa Rica villa rentals, lovely Casa Guayacan is just steps to the beach. That's right, you can take both a morning stroll and a sunset sojourn down this pristine beach, often without catching sight of another soul. Welcome to the luxury of having Costa Rica nearly all to yourself.
Outfitted with every comfort, Casa Guayacan rises into exquisite indoor-outdoor living spaces, including a geometric private infinity pool, master bedroom suites (with private outdoor access), and an outdoor grilling area that nearly earns kitchen status, all surrounded by Guanacaste's tropical forest and Hacienda Pinilla's championship golf course.
Playa Langosta | 8 Bedrooms | 6 Baths | Sleeps 18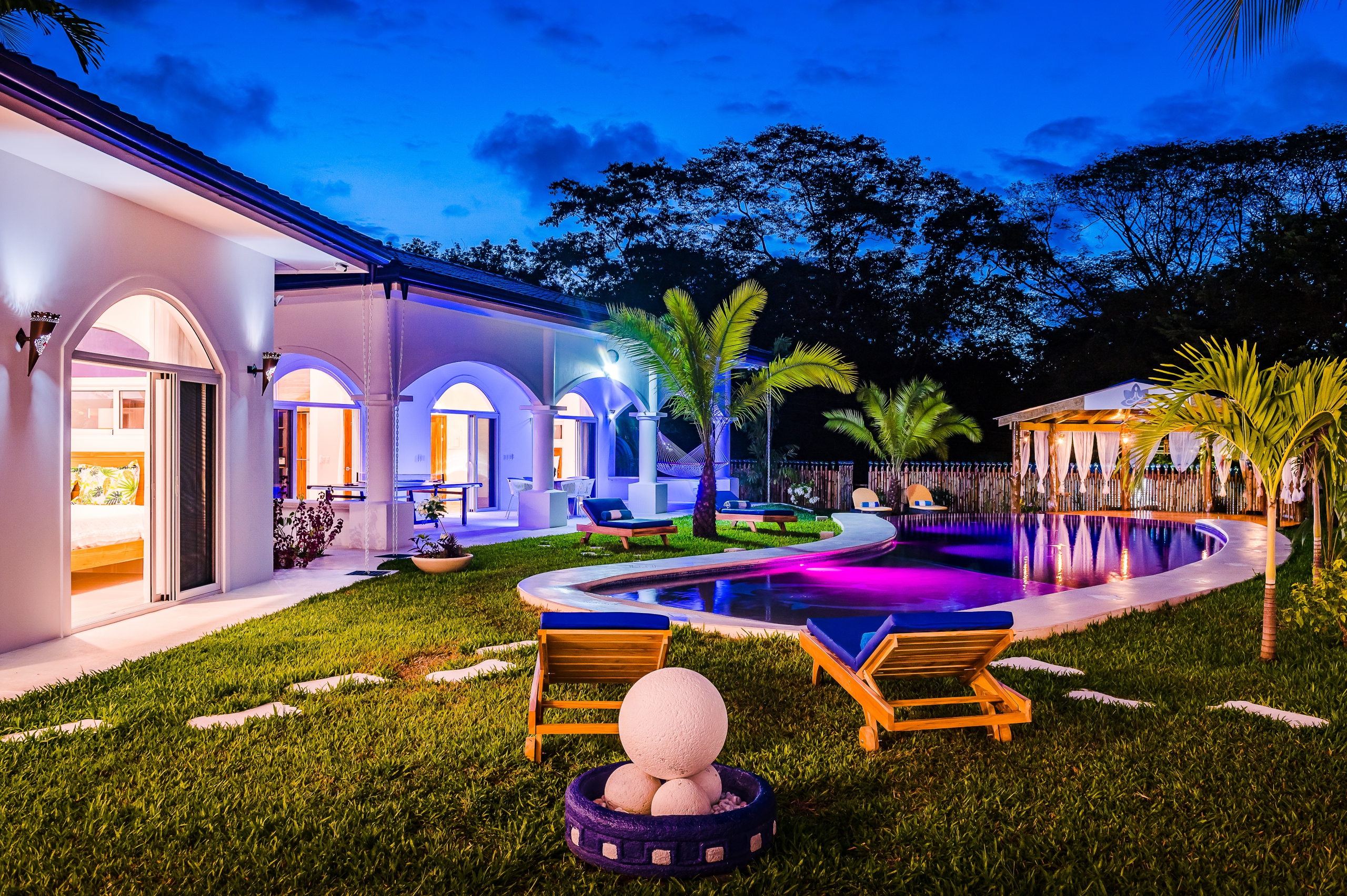 Designed to be as spacious as a private boutique hotel and as welcoming as a home, Villa Estrella Azul is both luxurious and warm, at once expansive and also cozy. Welcome to the best of all worlds, wrapped into a blue-and-whitewashed beach palette where no comfort is spared.
This exceptional home is undoubtedly its own Costa Rica destination: two minutes' walk to Tamarindo's most stunning stretch of beach, bathed in tropical colors and abundant natural light, and laid out around a custom infinity pool. We think you'll also love the gourmet-ready chef's kitchen, brick pizza oven, and spacious outdoor verandas, pergola, and your own private yoga pavilion. And did we mention? Breakfast is included (every day except Sundays and holidays)!
Playa Langosta | 3 Bedrooms | 3 Baths | Sleeps 12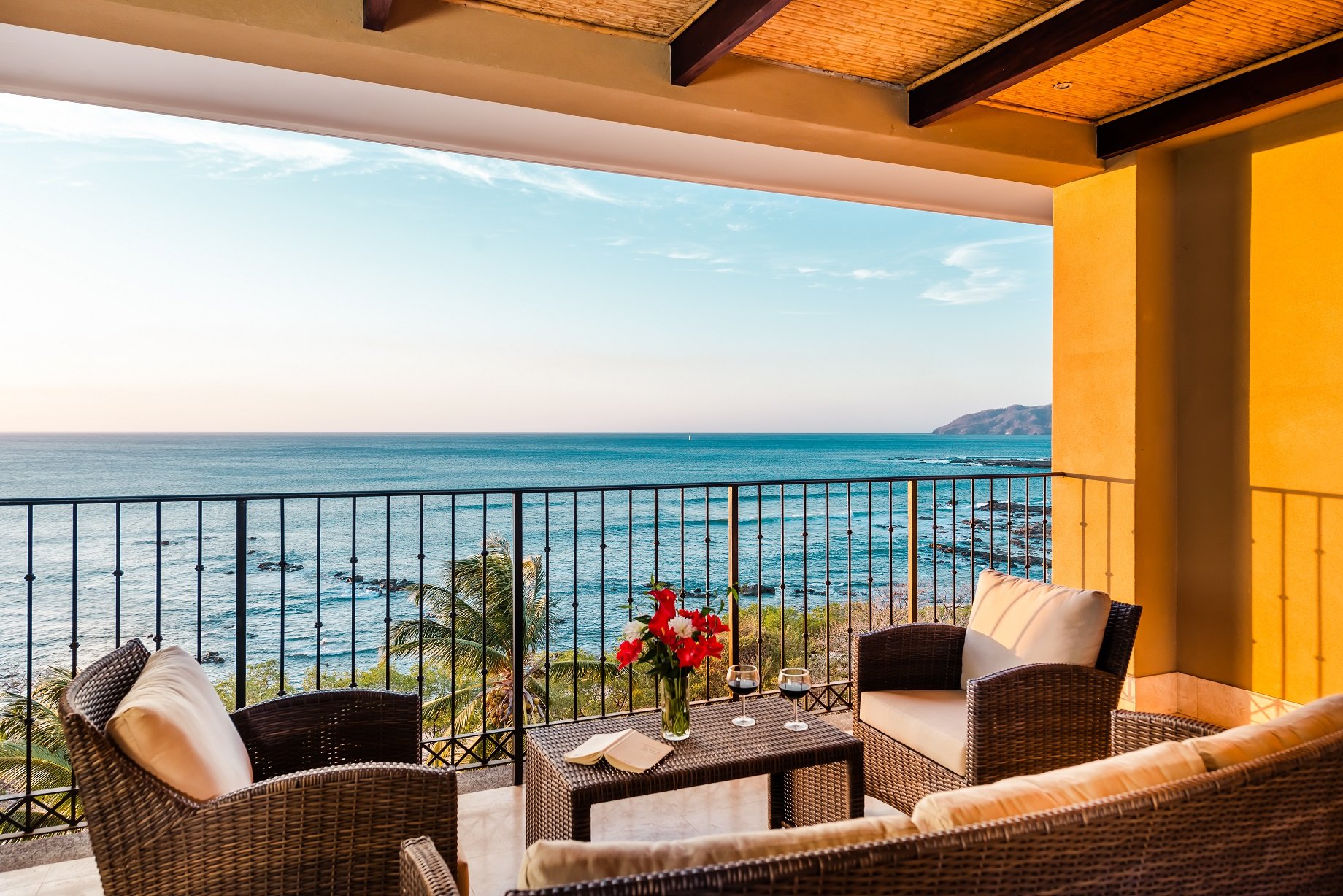 When only your very own penthouse will do, Crystal Sands 504 delivers with a breezy private balcony and some of Tamarindo's best views – directly onto Langosta Beach and the Pacific Ocean, and stretching for as far as the eye can see. Your front yard is the ocean and the horizon, with only the occasional passing sailboat (or breeching whale, or paddling sea turtle, or playful dolphin…) to dot your private panorama.
Of course, there's more. Because this is a penthouse in paradise and the dream must include a private hot tub on the balcony, a gourmet kitchen and full-sized gas grill, breezy and open interiors, and, again, that view. Because you'll have it from the living room, the dining room, the kitchen, and the bedrooms – even from your shower, if you're lucky. And that's another something to be thankful for, isn't it?
Need More Help? 
If you'd like help making the most of your time in Costa Rica or planning your day trips from Tamarindo, please get in touch with our concierge, Cris! Her services are free and we promise, she'll hook you up with the best option to match your day-touring, make-the-most-of-it adventure style.
https://stayintamarindo.sfo2.digitaloceanspaces.com/wp-content/uploads/2022/08/09122638/sit-logo-1.png
0
0
Erin Raub
https://stayintamarindo.sfo2.digitaloceanspaces.com/wp-content/uploads/2022/08/09122638/sit-logo-1.png
Erin Raub
2021-11-26 05:30:48
2022-04-01 03:08:04
Costa Rica Destination Thanksgiving: 10 Thanks + 1 Very Special Black Friday Deal!