La Esquina | Costa Rica Condominium Rental
Tamarindo Vacation Rental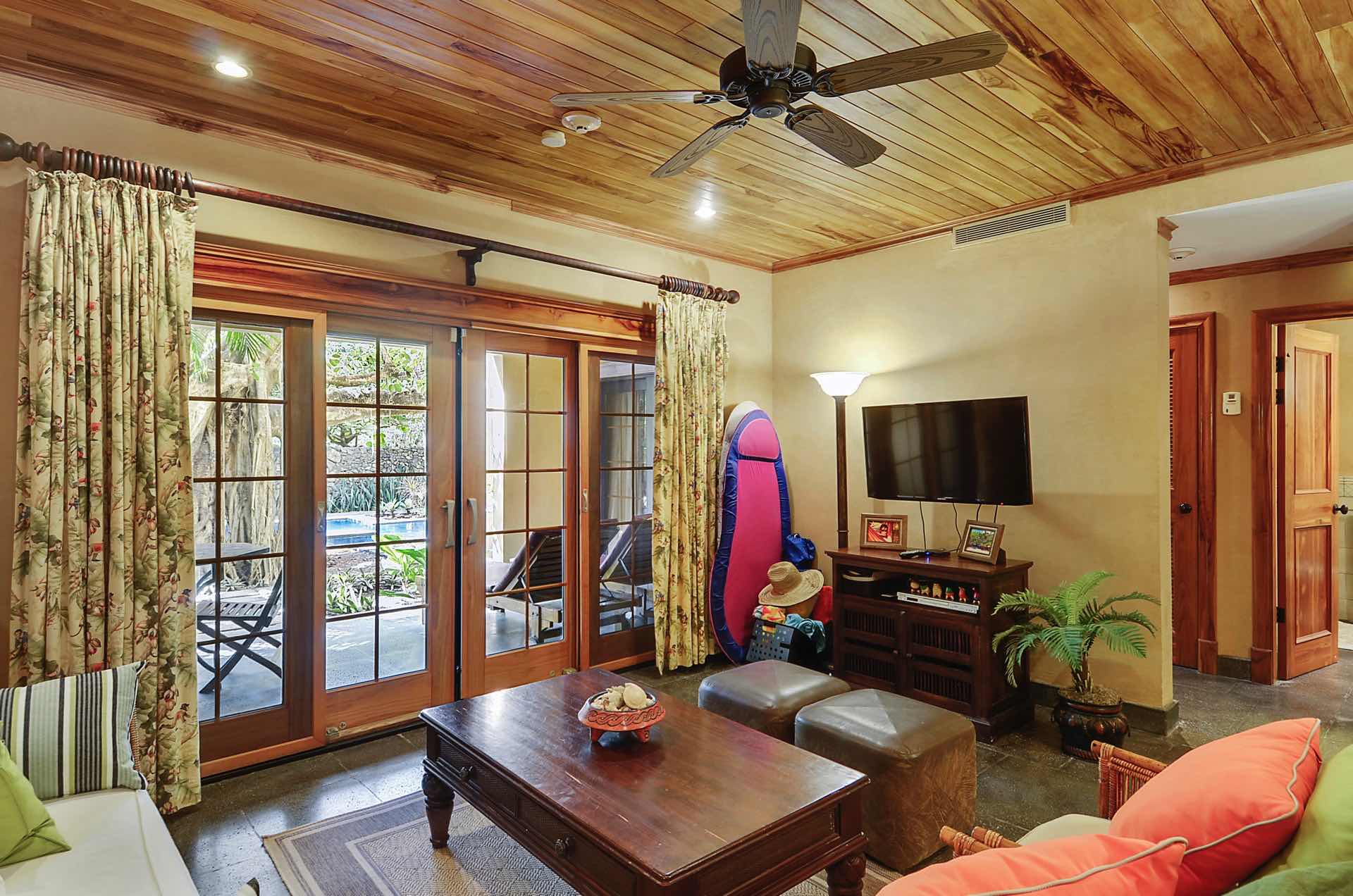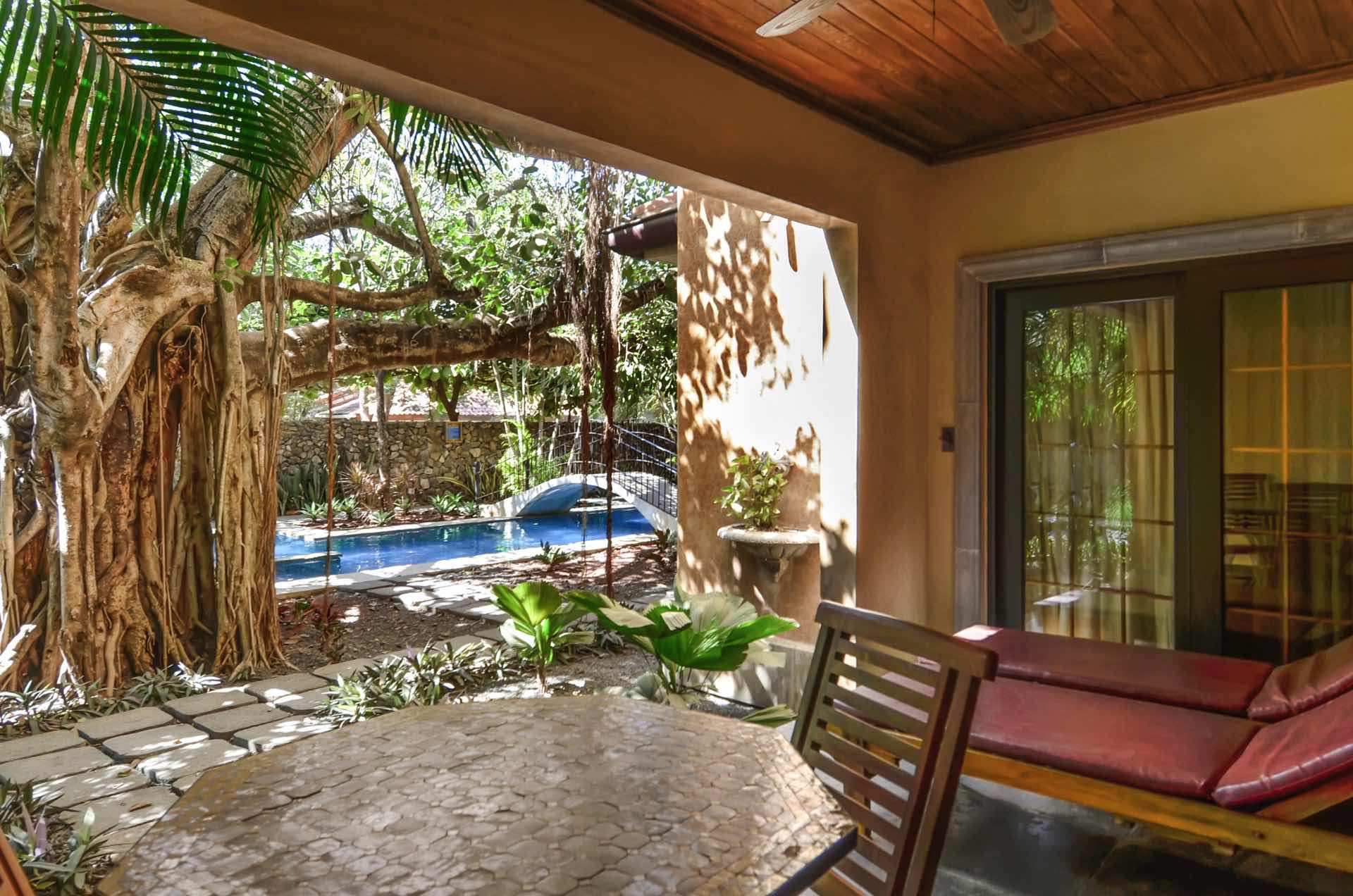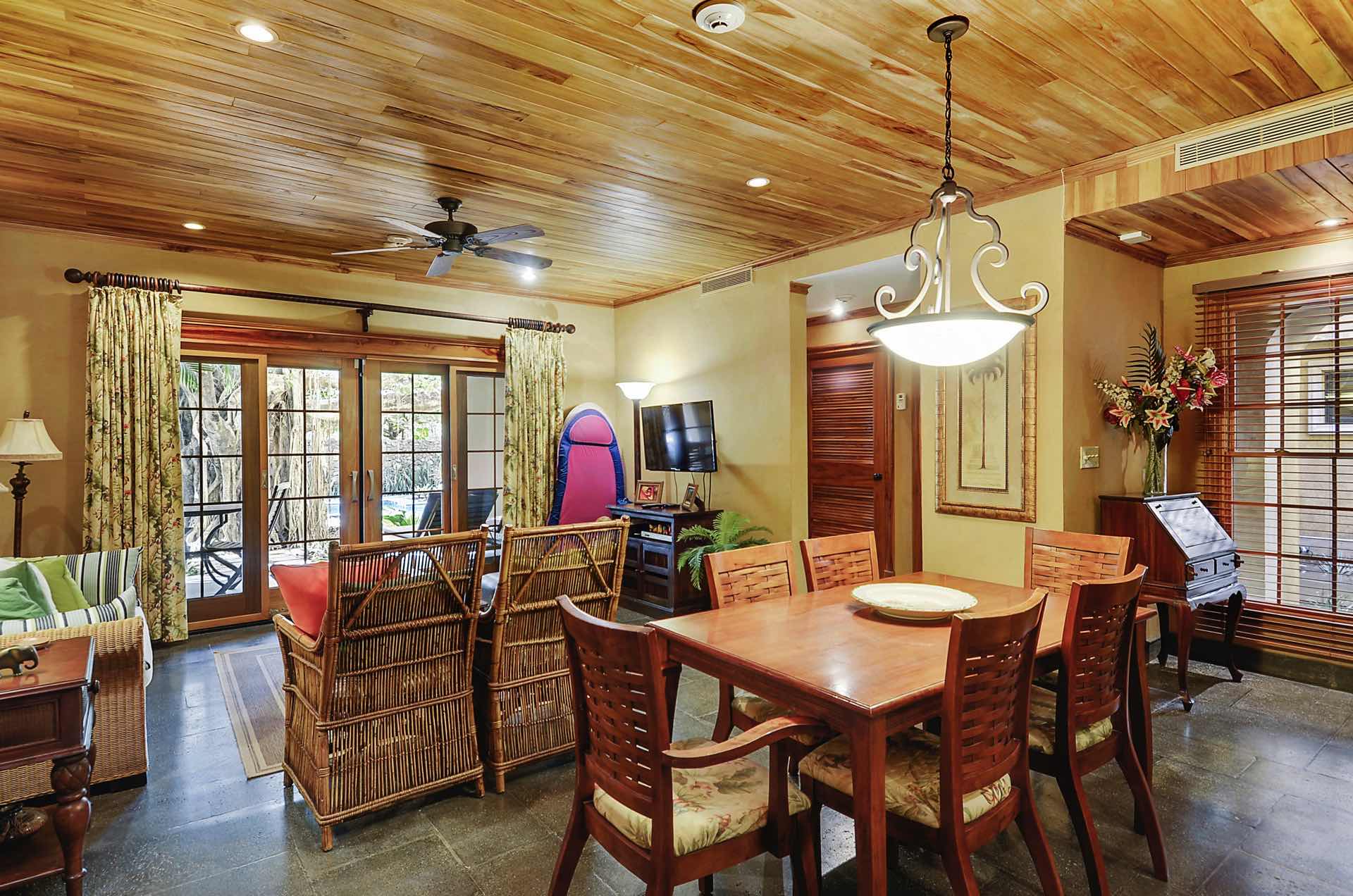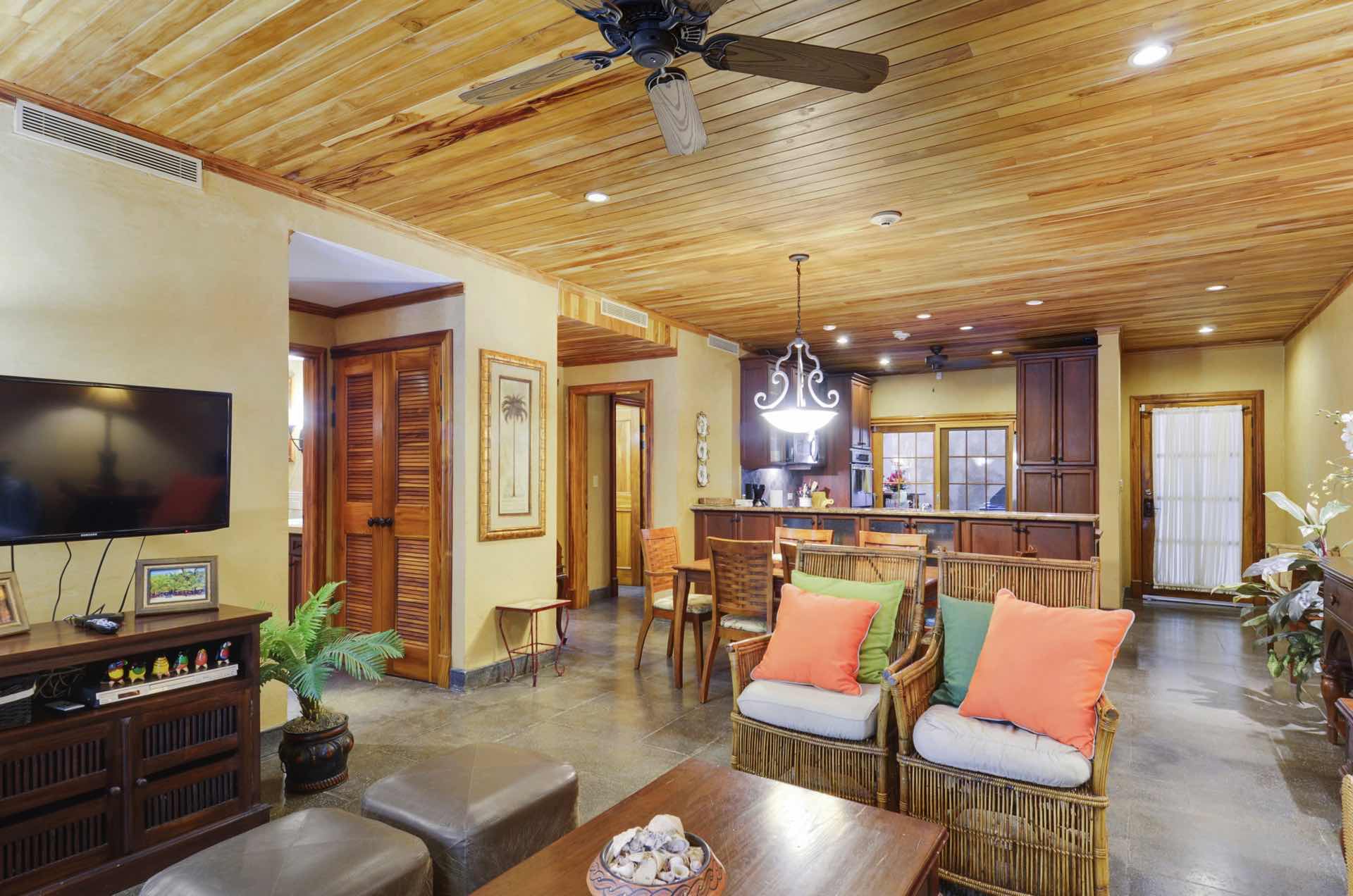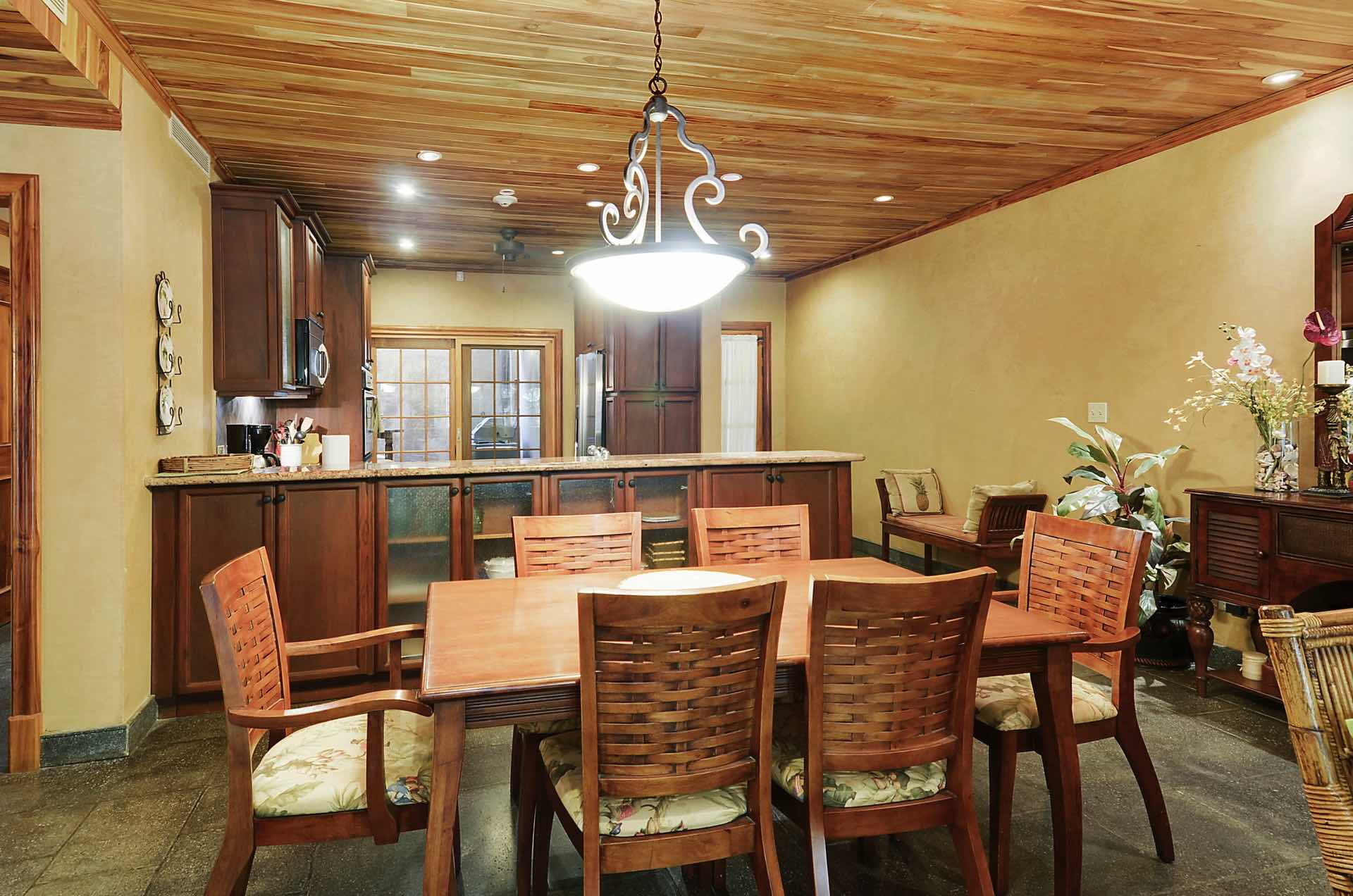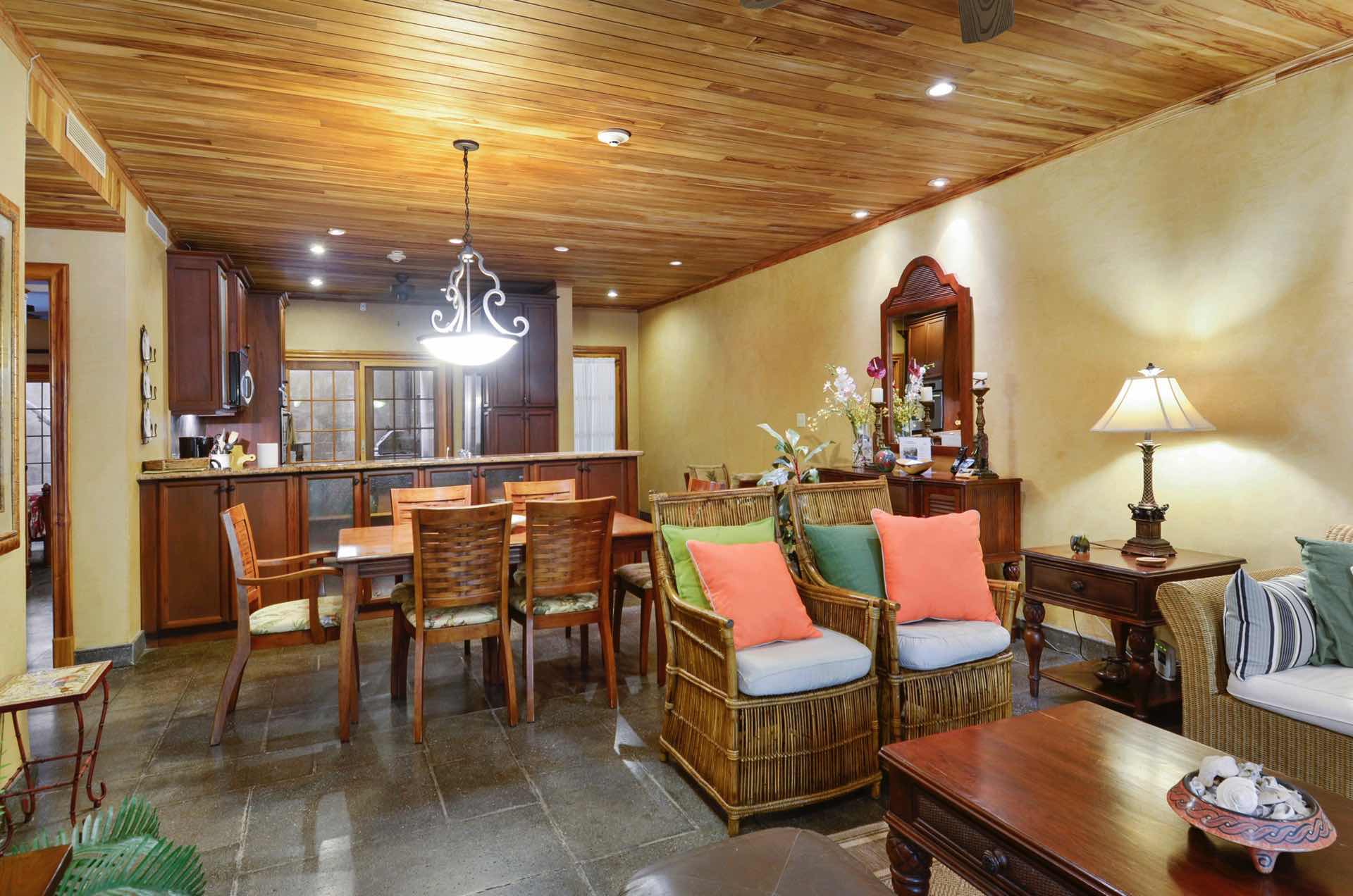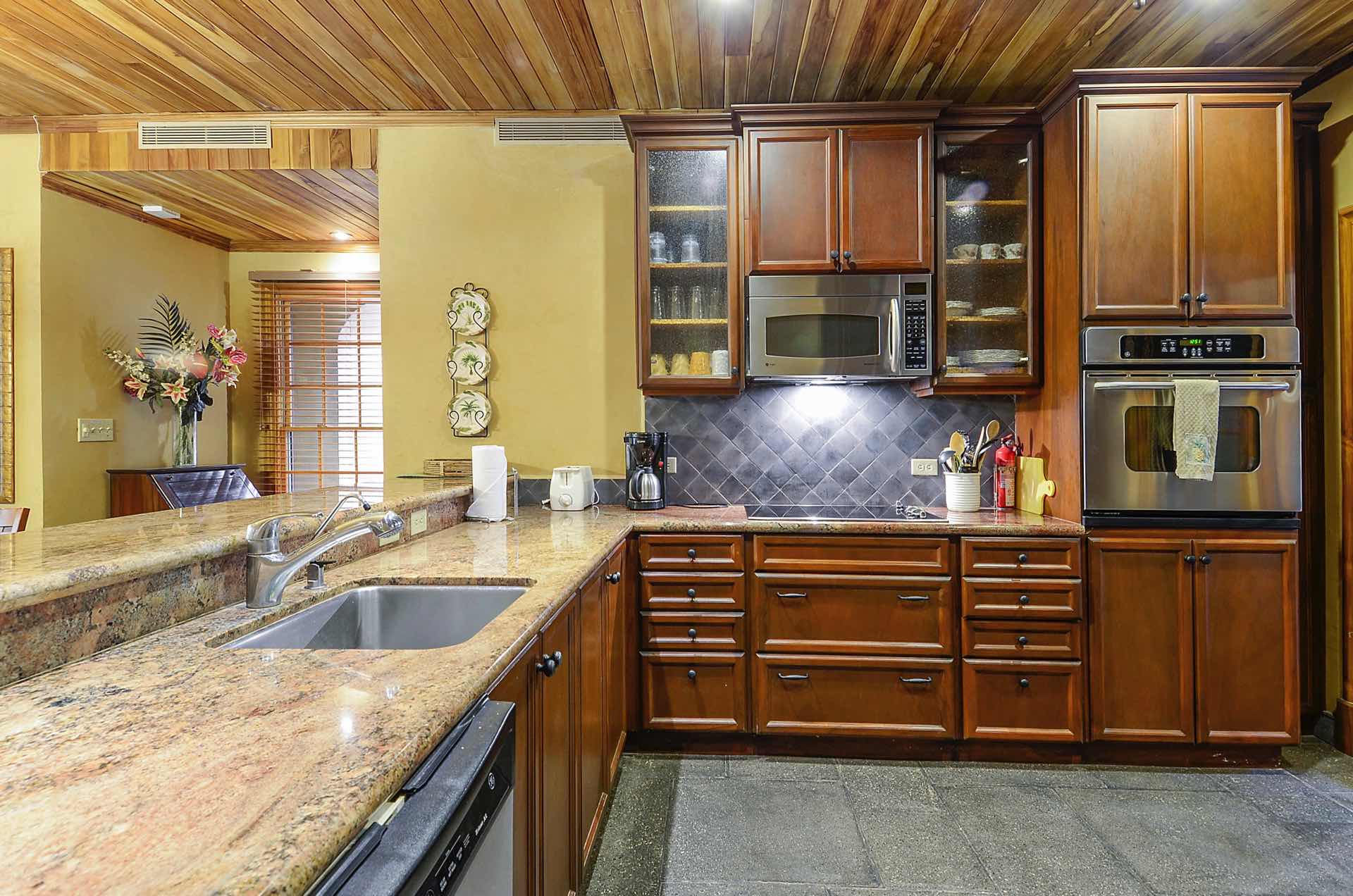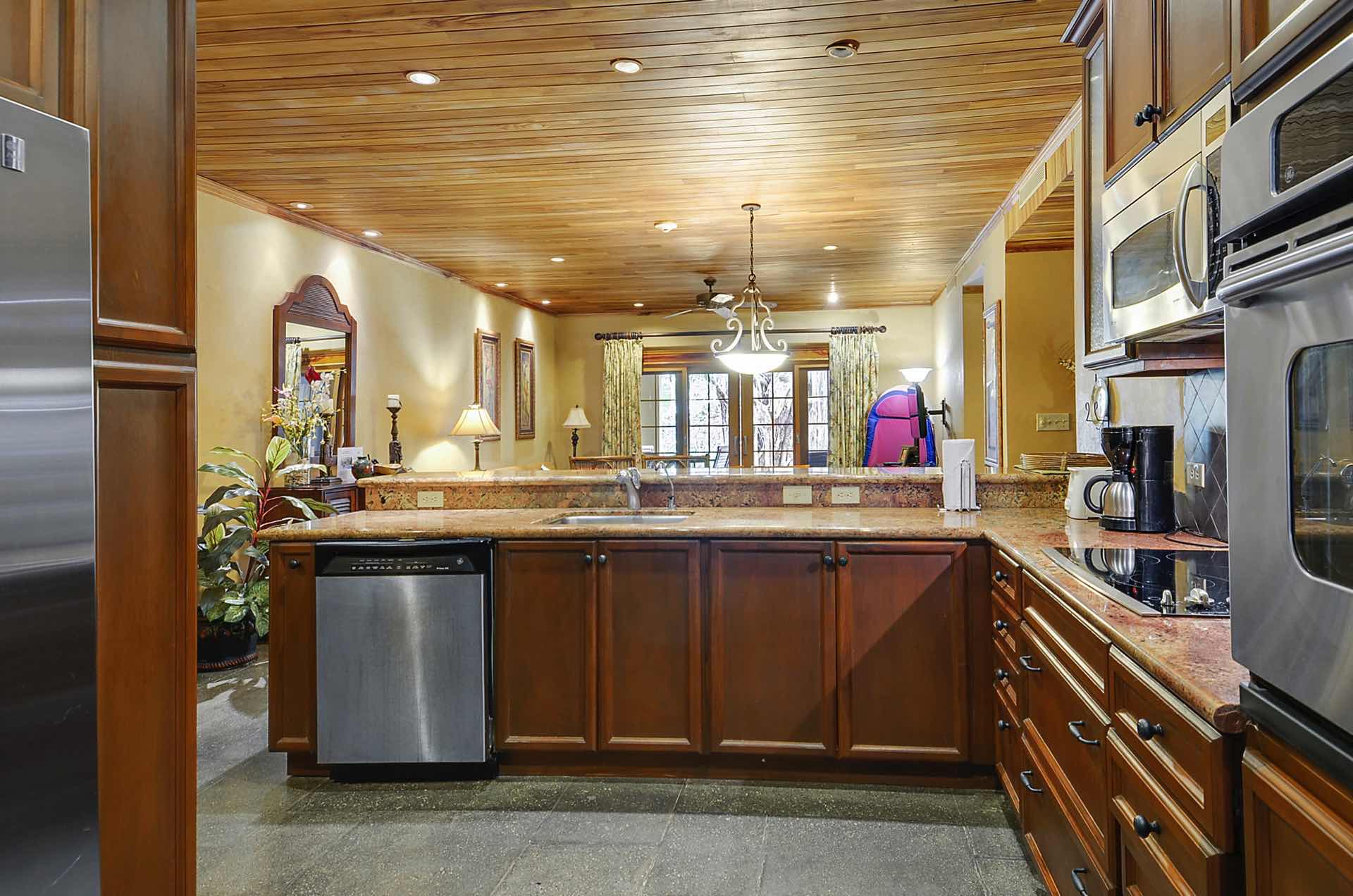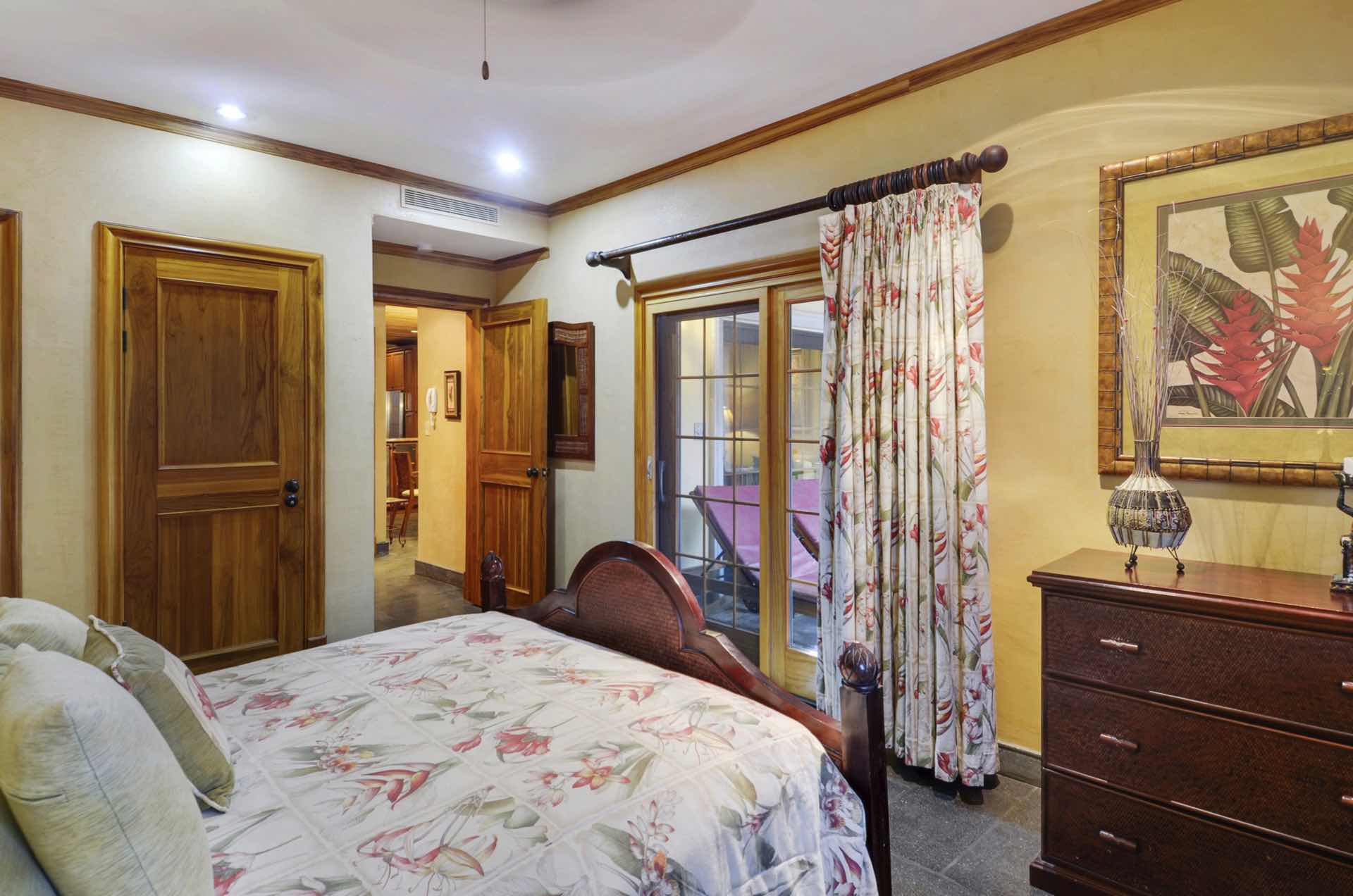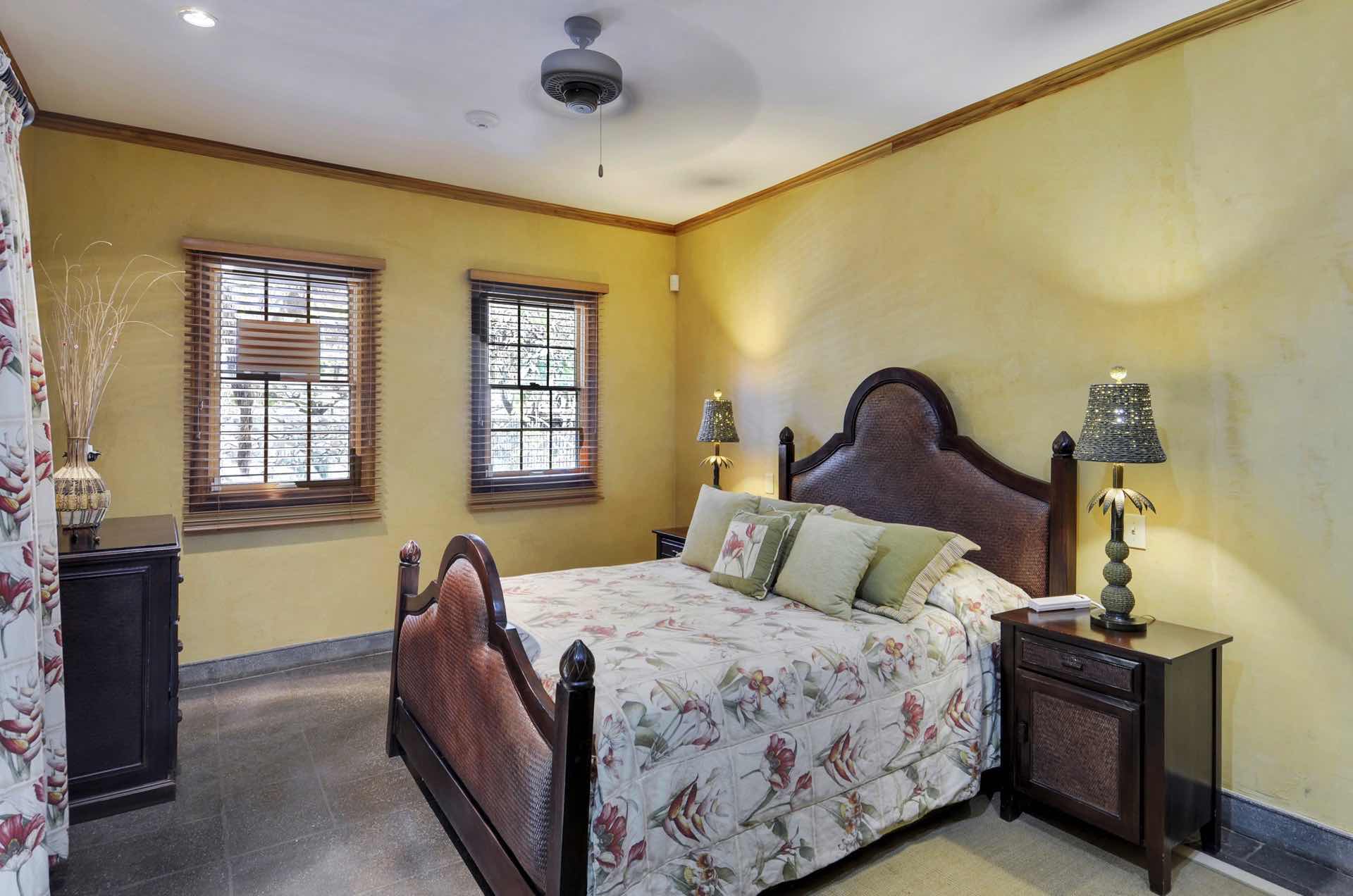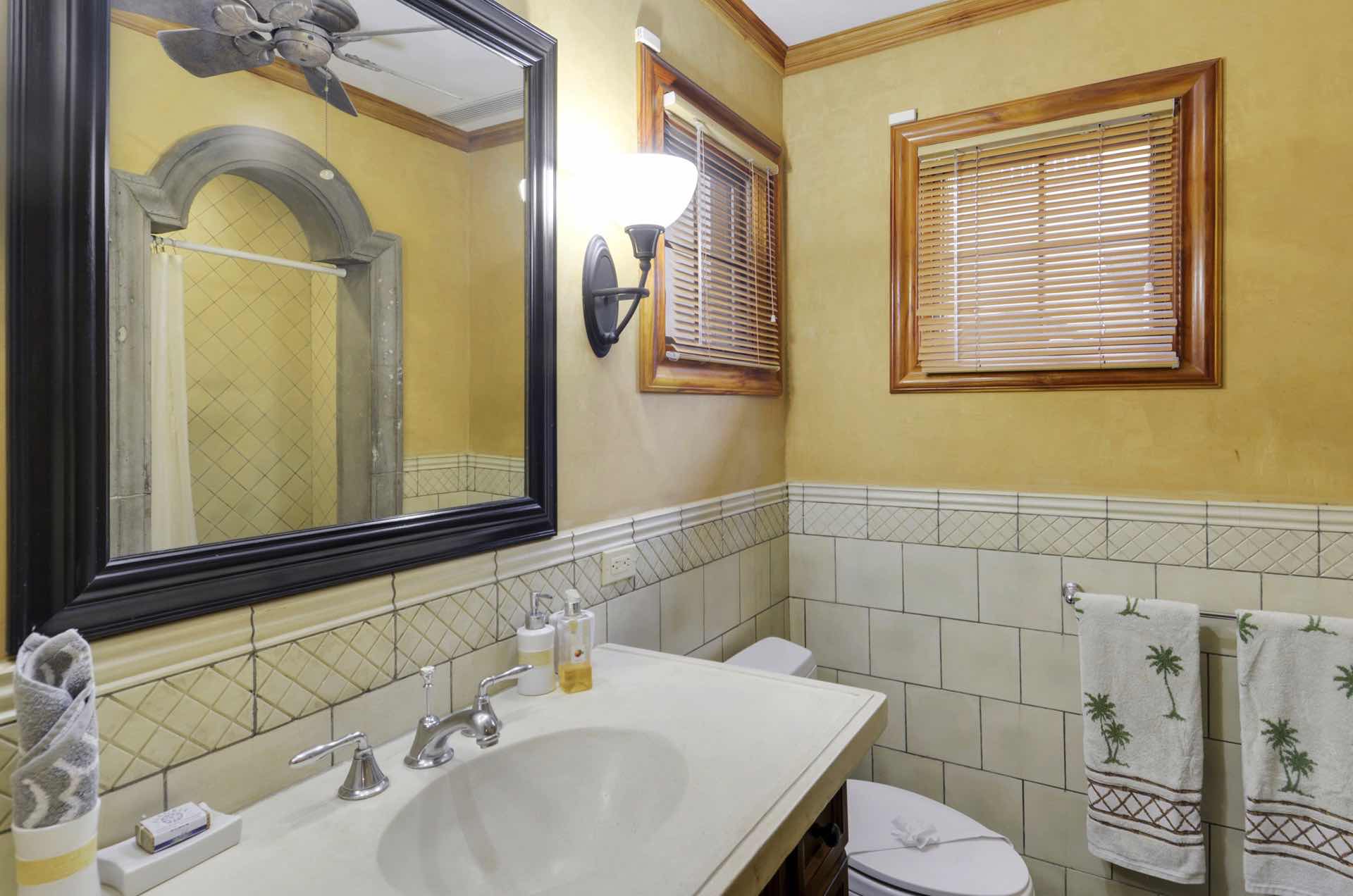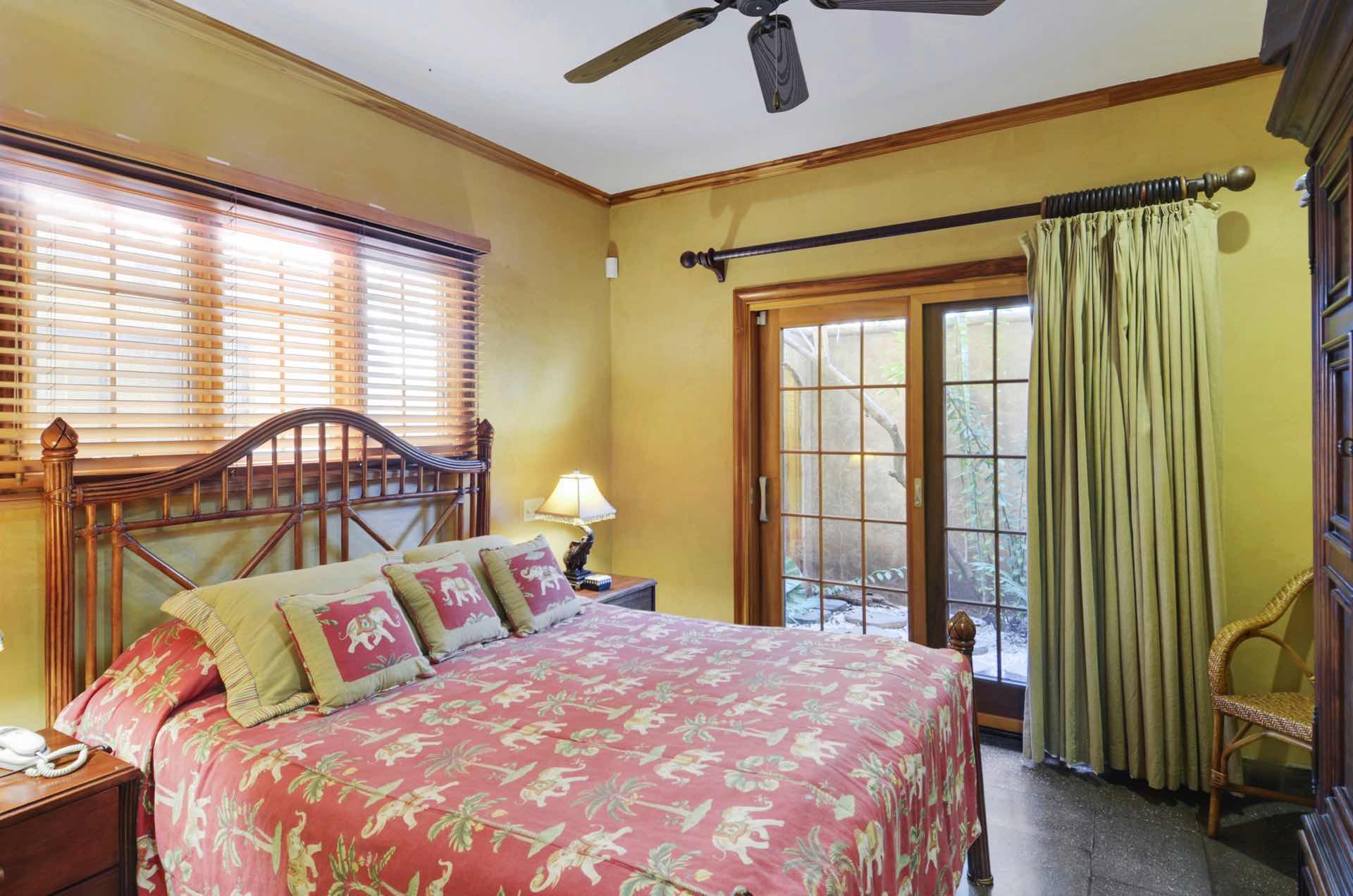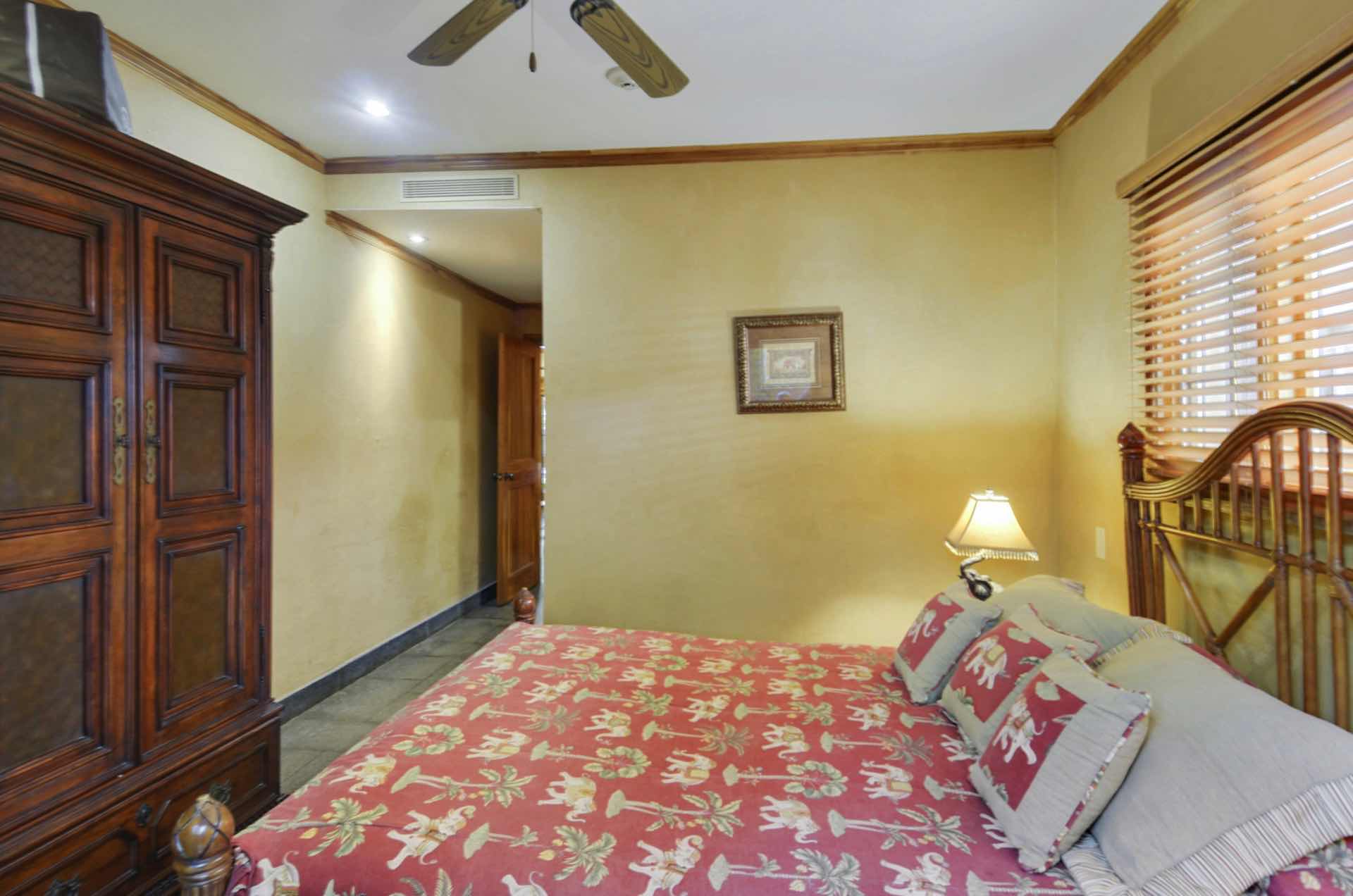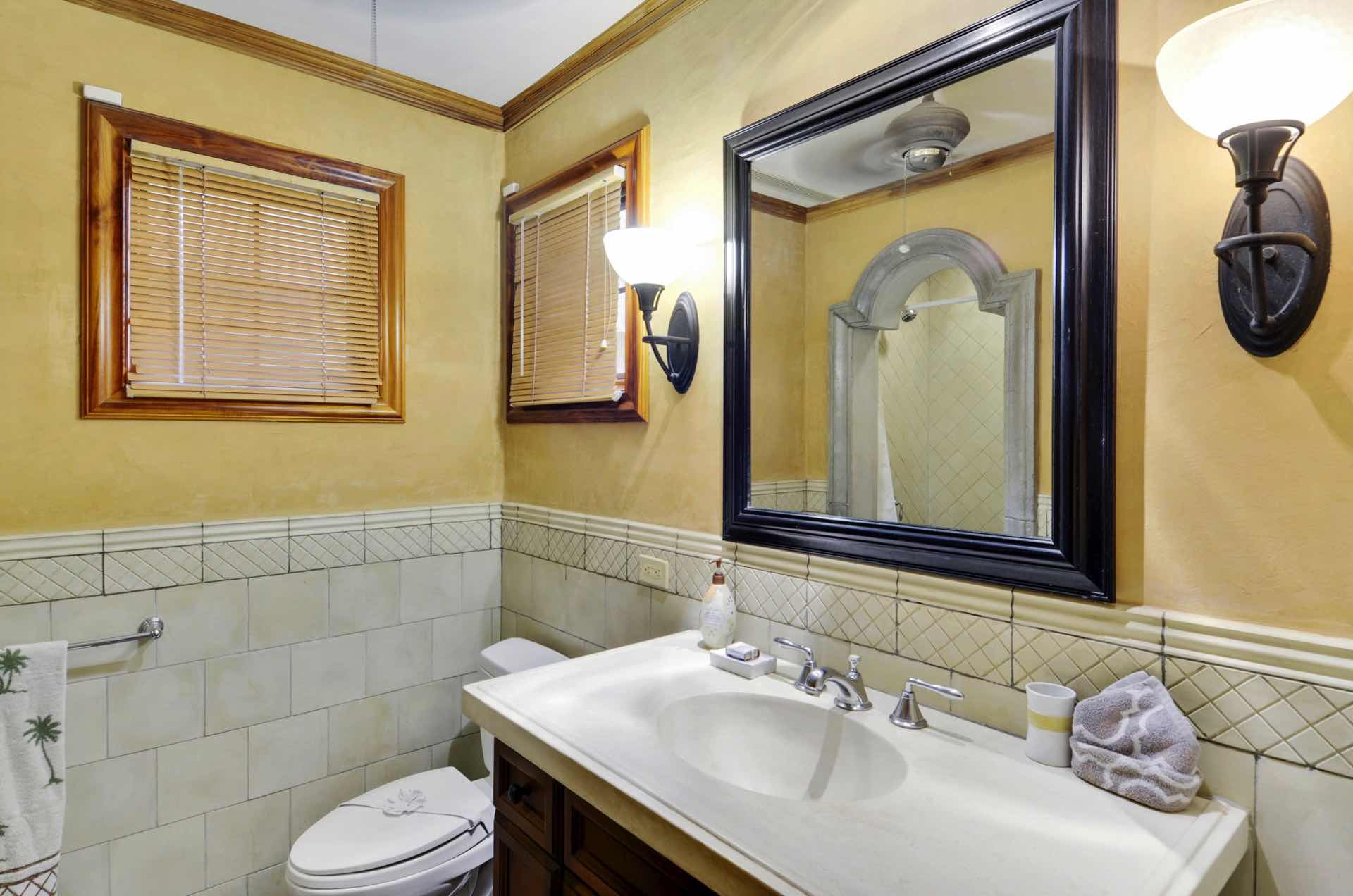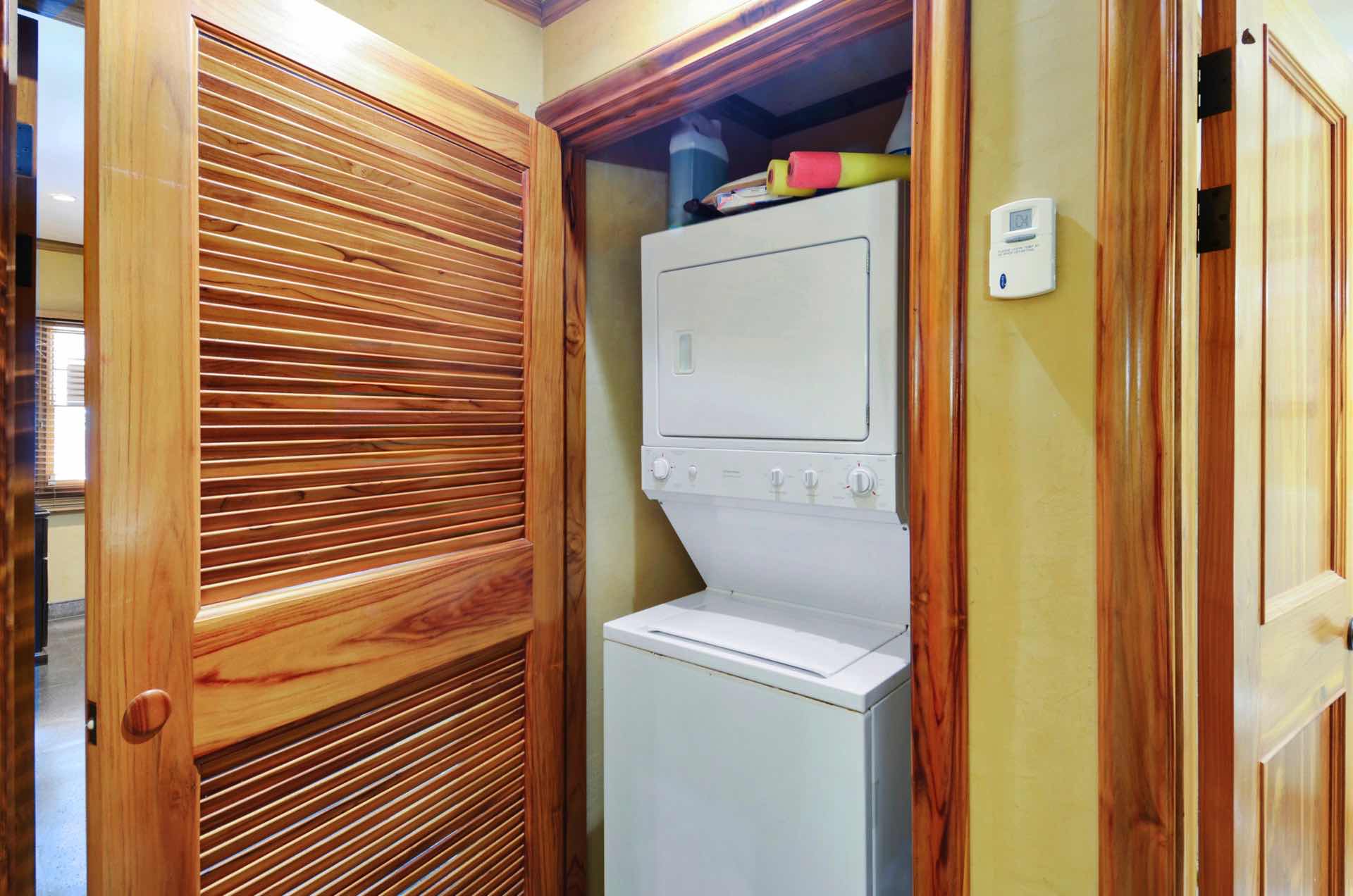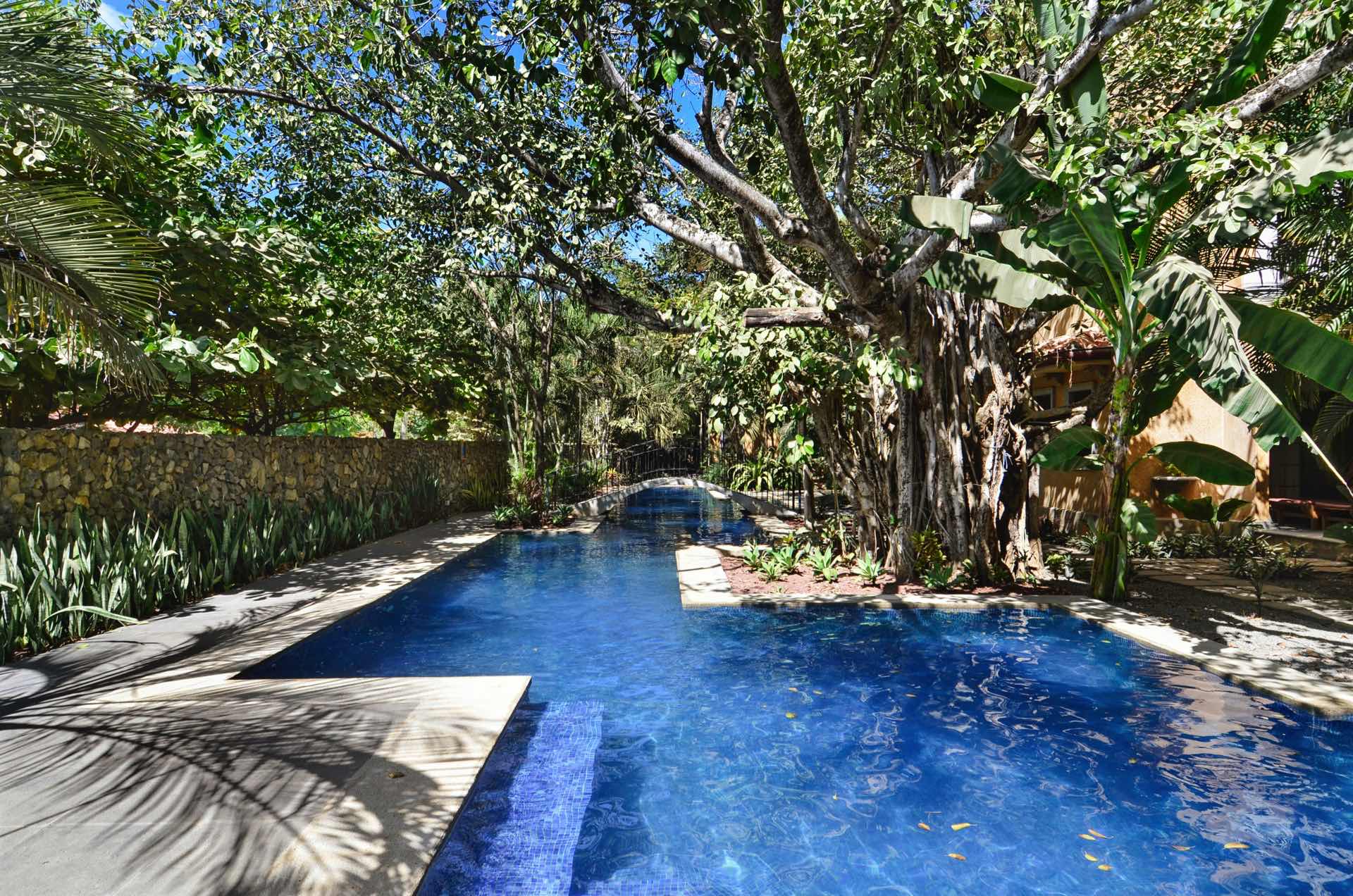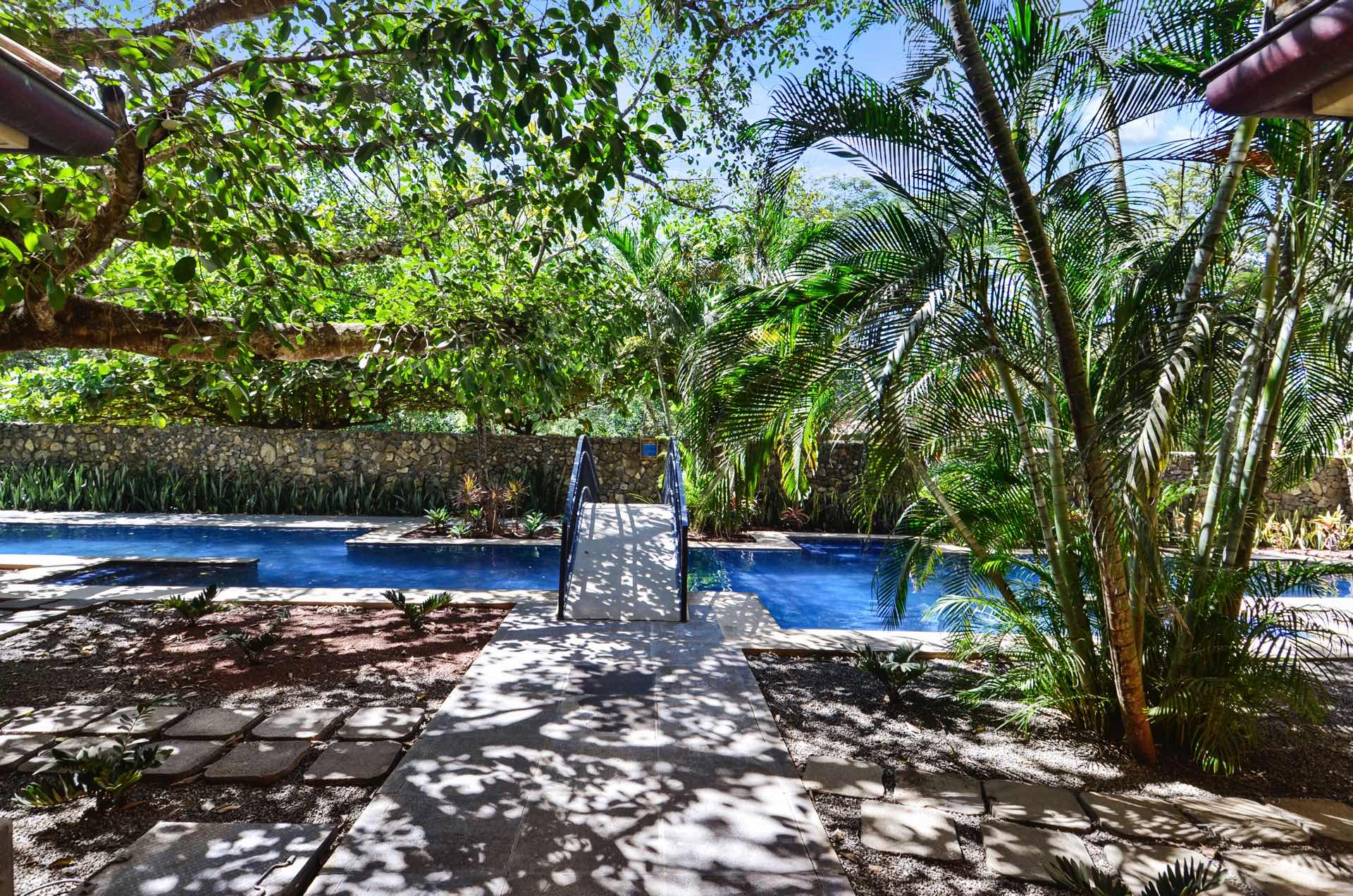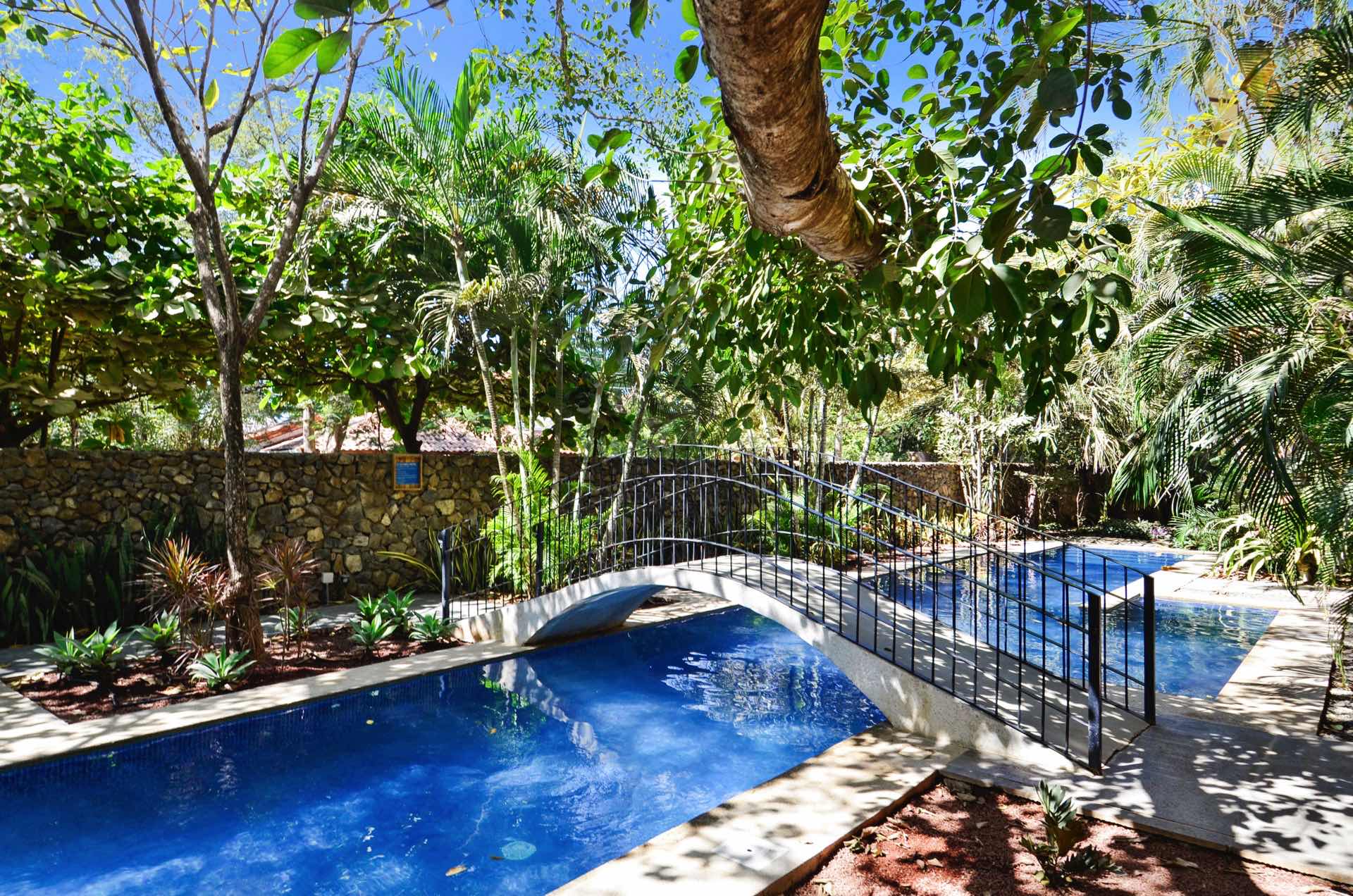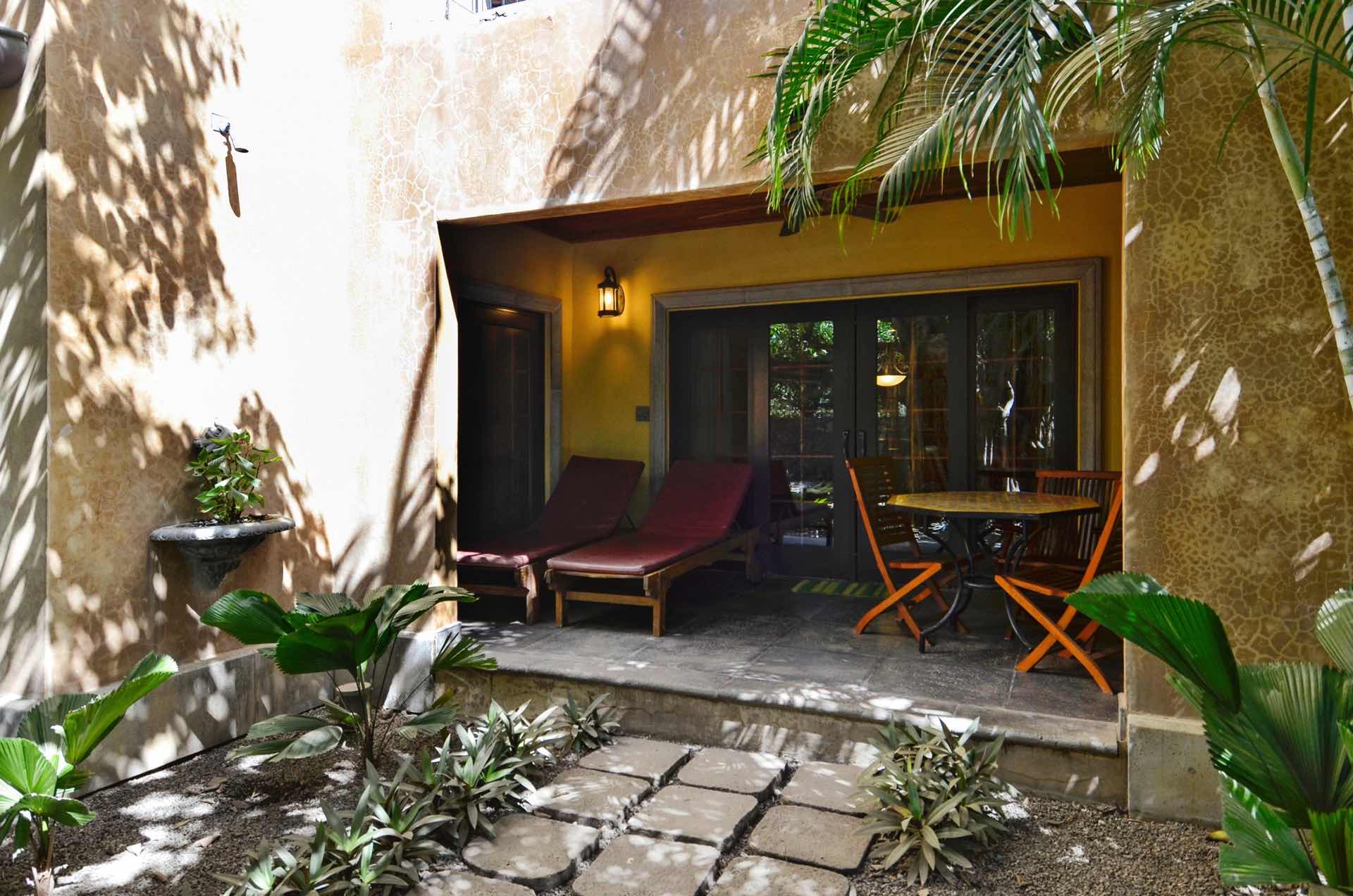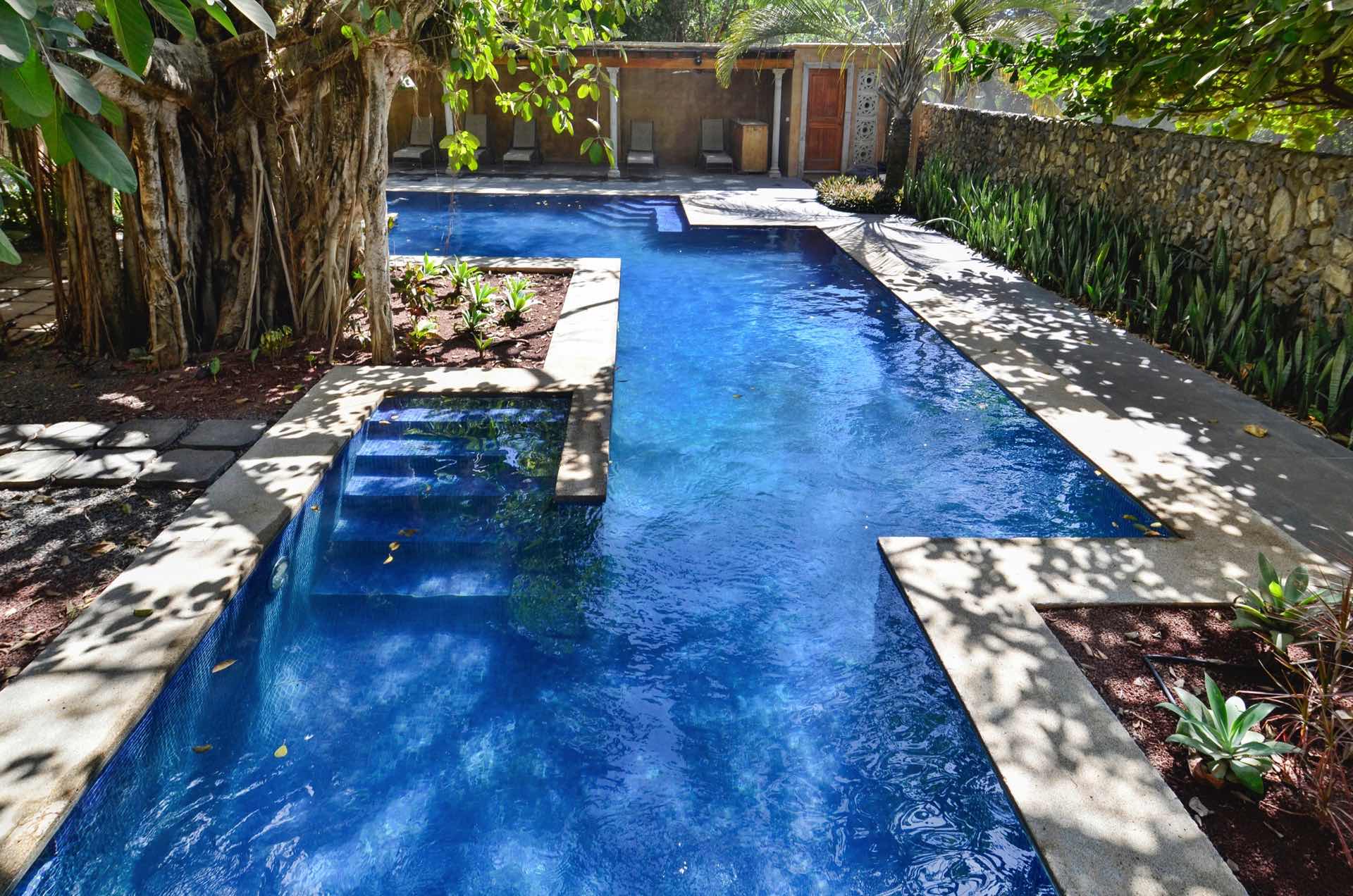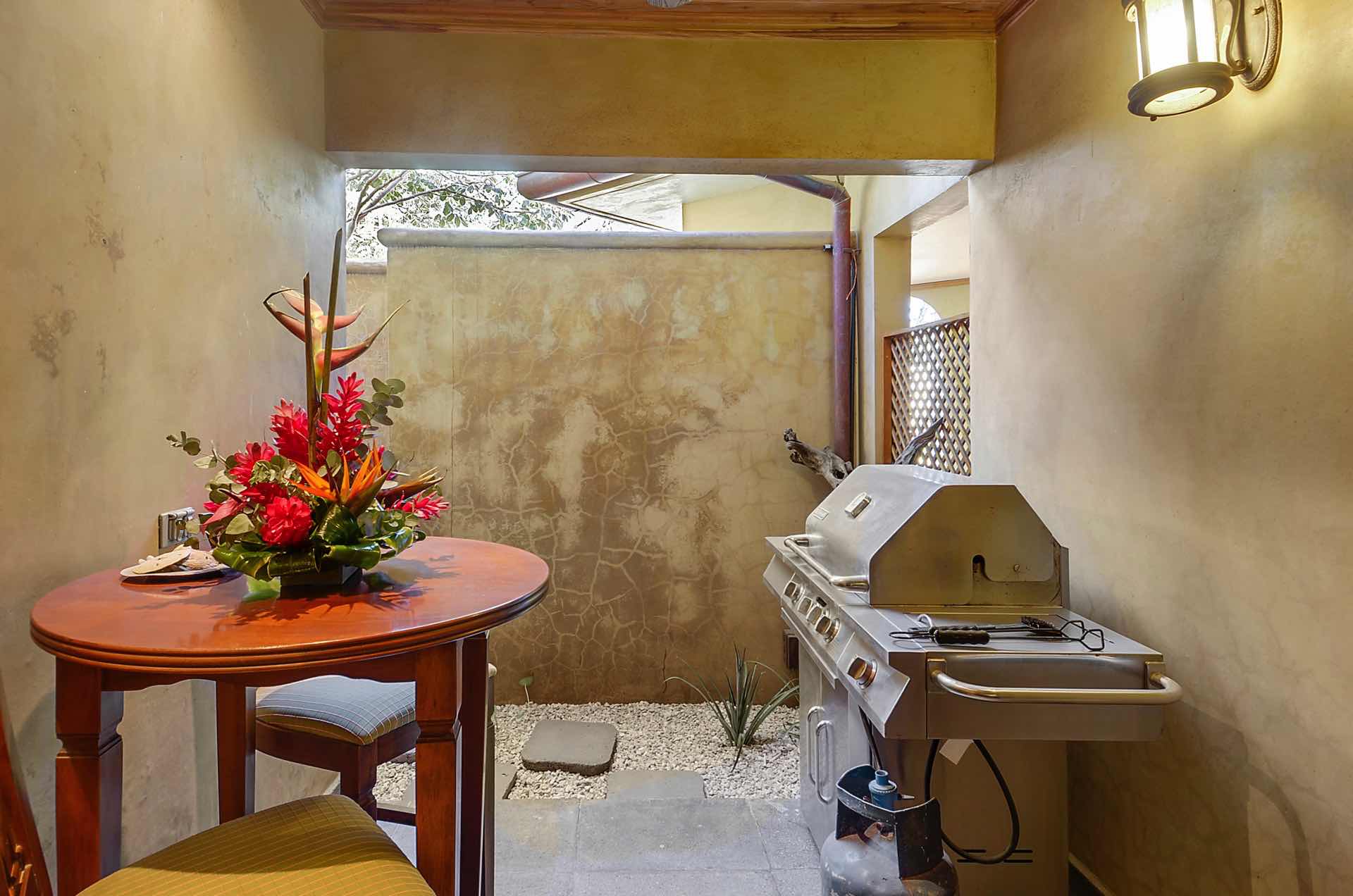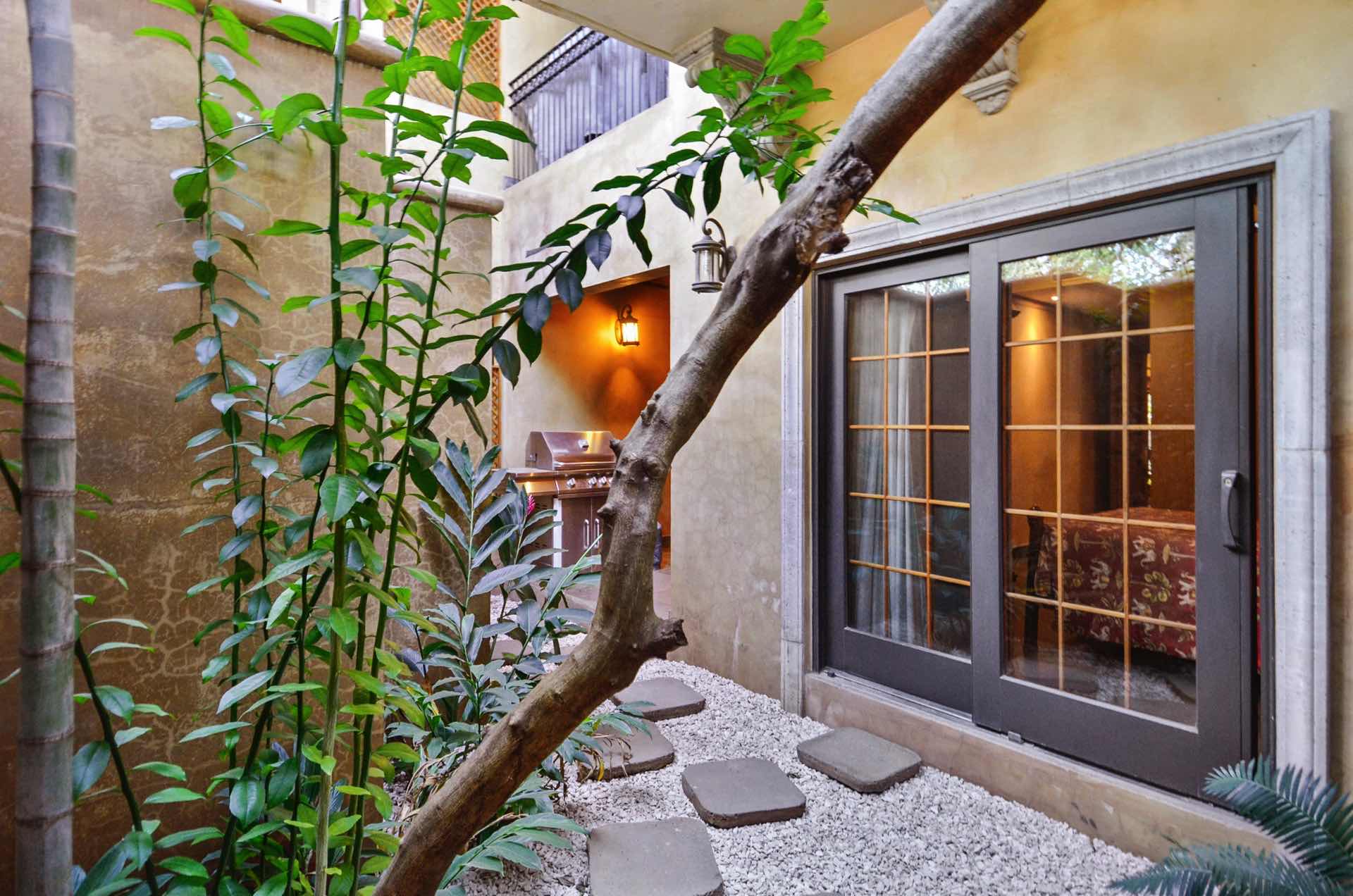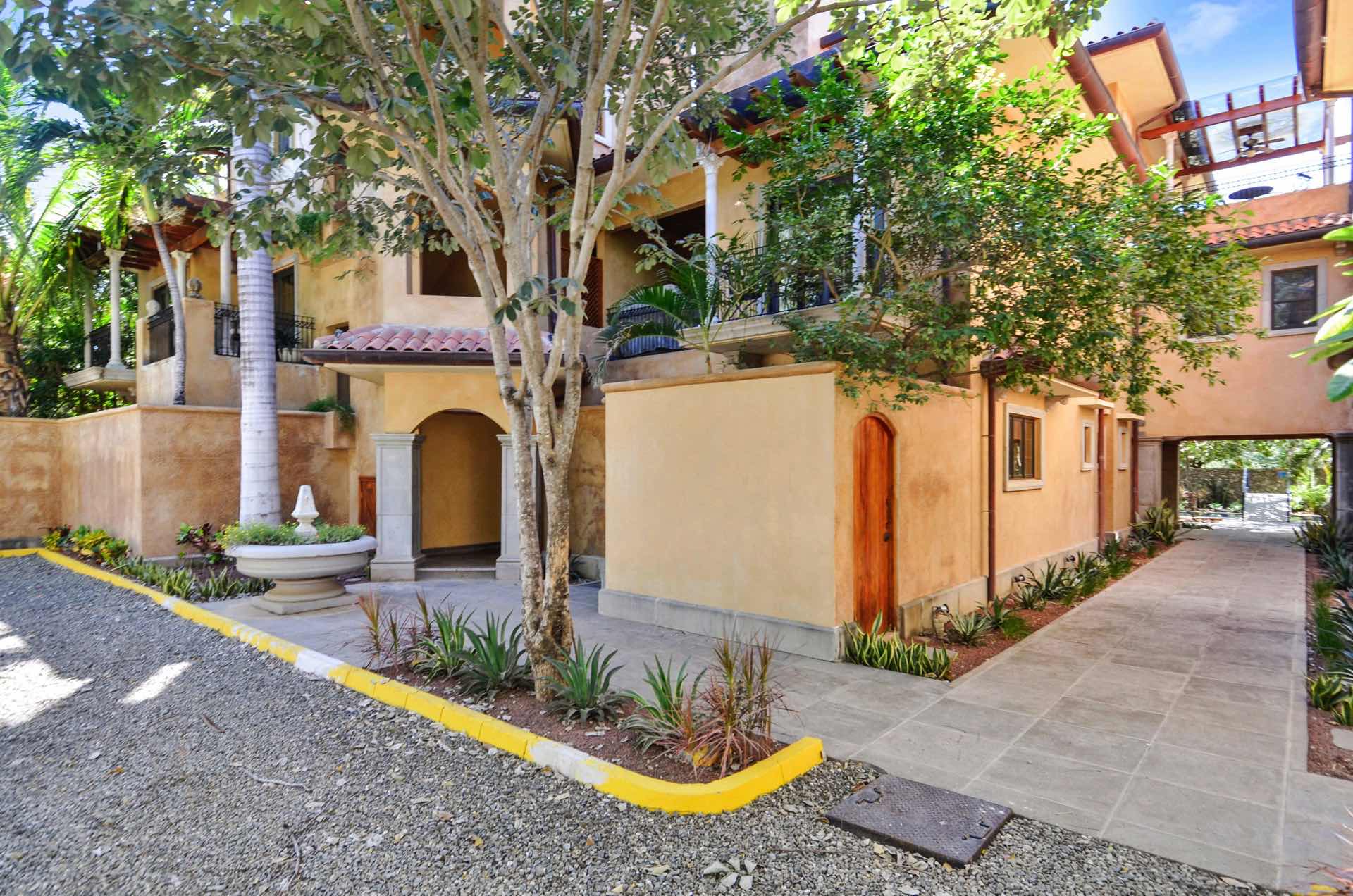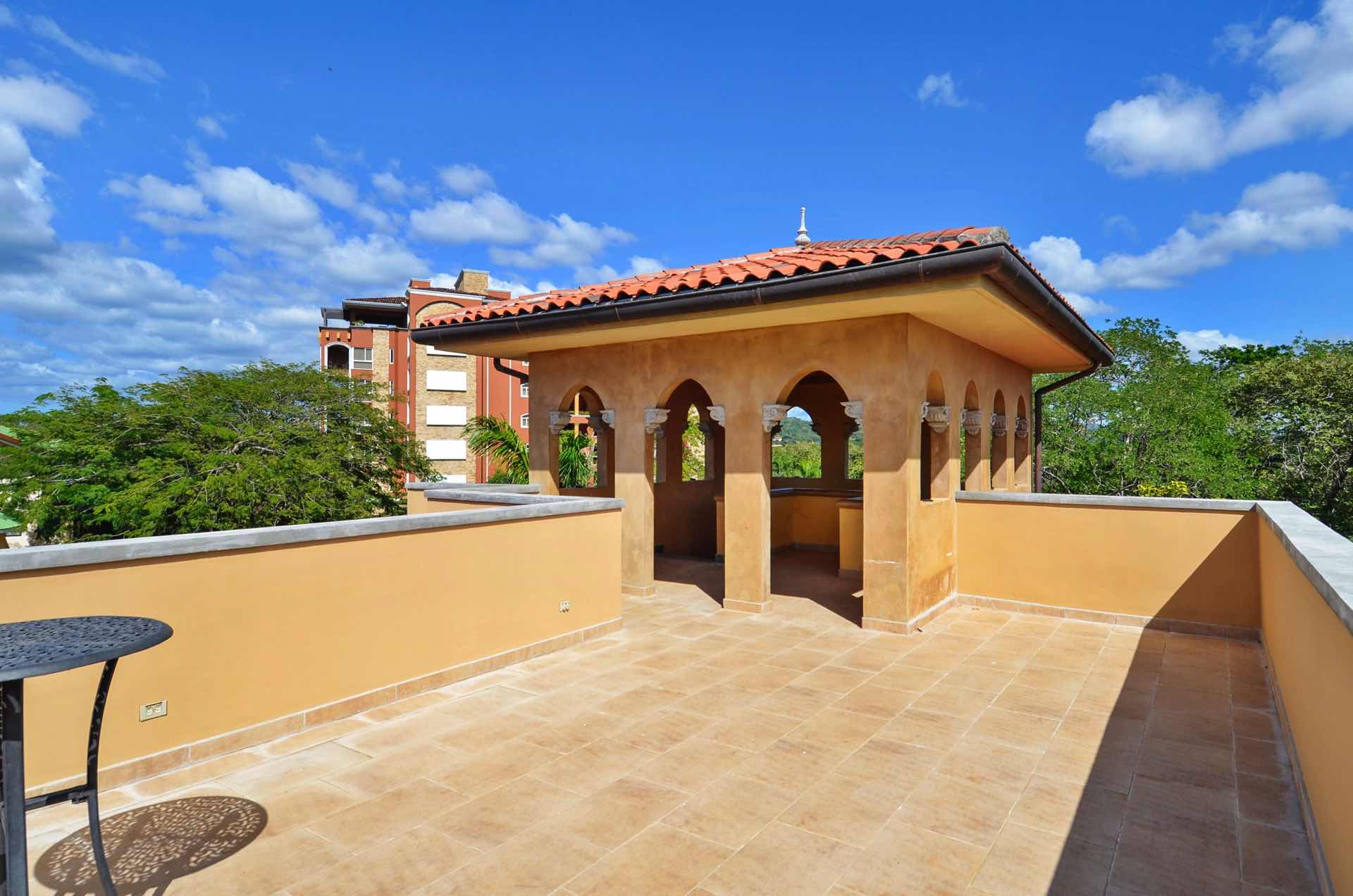 La Esquina #1 is a beautiful, richly detailed vacation rental condo in the heart of Langosta beach, a few minutes past the center of Tamarindo. This two-bedroom luxury accommodation offers a distinctive atmosphere of restful tranquility. The sand and surf of Langosta beach are within easy walking distance of La Esquina #1, and the lively town of Tamarindo is only a few minutes down the road.

Exotic tropical wood ceilings and stone tile floors accent the artfully furnished rooms in La Esquina #1. The open living/dining area and kitchen give this compact vacation rental a feeling of spaciousness, and a double set of French doors that open onto a private patio fill the living space with natural light. The patio features a gas grill and comfortable furnishings for the moments of outdoor relaxation that you've been dreaming of on your vacation in Costa Rica. La Esquina #1 is fully air conditioned and equipped with all the amenities you expect: wi-fi, cable television, a fully-equipped kitchen and laundry, and a safety deposit box.

Secluded from the outside world by authentic Colonial-style walls, the gardens and pool at La Esquina are especially delightful. Vibrant tropical flora attracts birds, butterflies, and sometimes monkeys or the lazy iguana. A stately sprawling banyan tree that was carefully preserved during La Esquina's construction provides shade to a segment of the custom swimming pool.

Contact our Concierge when you finalize your plan to stay at La Esquina #1 so that we can assist you in reserving airport transportation, renting a car or a golf cart to get around town, and let us help you plan your package of tours and activities.

HOME HIGHLIGHTS:

- Walking Distance to Playa Langosta

- Large Communal Pool

- 2min drive to Tamarindo center

SLEEPING ARRANGEMENTS (SLEEPS 6):

- Master Bedroom: Queen Bed, Private Bathroom with Shower Only

- Guest Bedroom: Queen Bed, Shared Bathroom with Shower Only

- Additional Sleeping: Queen Air Mattress

***On-line bookings made during the year-end holiday weeks must check in and check out on one of the following sets of dates in order for the reservation to be accepted:

Dec 19 - Dec 26

Dec 22 – Dec 29

Dec 26 - Jan 2

Dec 29 - Jan 5
| | Nightly | Weekly |
| --- | --- | --- |
| January 06 - April 12, 2019 | $239 | $1,673 |
| April 13 - April 21, 2019 | $296 | $2,072 |
| April 22 - April 30, 2019 | $239 | $1,673 |
| May 01 - June 15, 2019 | $156 | $1,092 |
| June 16 - August 18, 2019 | $198 | $1,386 |
| August 19 - October 31, 2019 | $156 | $1,092 |
| November 01 - November 22, 2019 | $198 | $1,386 |
| November 23 - November 30, 2019 | - | $1,155 |
| December 01 - December 18, 2019 | $239 | $1,673 |
| December 19 - December 25, 2019 | - | $2,072 |
| December 26 - January 01, 2020 | - | $2,366 |
| January 02 - January 05, 2020 | $338 | - |
| January 06 - April 03, 2020 | $239 | $1,673 |
Thank you for entering your review. The review will become available to the system shortly.
Loved this place
Rating:
Review Date: 01/30/2019
My family absolutely loved this place. It was quiet, clean, and charming. We were on the ground level which made it easy for our kids to just zip in and out of the pool, and the pool was one of the highlights. The location in Langosta had a quiet atmosphere. It we were still close enough to Tamarindo to enjoy all it has to offer. The management staff was very helpful organizing a shuttle for us from the airport, and checked in on us often to see how our staying was going. The self check in was easy, and checkout was even easier. Gated compound gave the added measure of safety although in that area I was never worried about safety. Great little place, and would definitely rent this again.
Manager Response: 02/07/2019
Response from Stay in Tamarindo
Thank you Tessa, so glad to know you had an amazing time in La Esquina and that you loved the condo! Nothing makes us happier than happy guests :) it was our pleasure to assist you during your stay and happy everything was going well during your vacation. Thank you for staying with us and hope you come back to sunny Costa Rica soon!
Absolutely book here!
Rating:
Review Date: 12/13/2017
This condo is perfect for two traveling couples. There was plenty of room, a huge kitchen, and patio access to a beautiful pool. The staff was SO accommodating to anything we needed, including last minute adjustments. You are a five-minute cab ride from downtown Tamarindo, which was kinda nice to be out of the action. And you are less than a five-minute walk from the beach. Highly recommend!!!!
Manager Response: 01/28/2018
Response from Stay in Tamarindo
Holly, So glad to hear you had a great time and enjoyed the condo. It is true is in the perfect location, close to the beach and 5 minutes away from downtown. Thanks for staying with us and hope to have you back very soon!
LaEsquina Condo
Rating:
Review Date: 02/27/2017
LaEsquina was a great condo to rent. It was very clean and well equipped. Throughout our visit though we didn't have a home phone to use for local calls for reservations. It took management 4 days to send someone over to check it out with no solution. The housekeeper didn't come until late Thursday, we were leaving on a Saturday. The security guards were conscious and courteous.
Great stay!!!
Rating:
Review Date: 01/11/2017
Loved the house! It was supplied with everything you might need!! It was easy to get in and we had a wonderful vacation!!!
Manager Response: 01/18/2017
Response from Stay in Tamarindo
Marilen, is so good to hear you love the house and had a wonderful vacation! We hope you and your family will come back again to visit! Pura Vida!"
Nice condo
Rating:
Review Date: 09/20/2016
Nice condo in Langosta, clean and quiet. Close to the beach. In general we enjoy our stay the condo was clean and the place very safe. The pool was nice and clean.
Manager Response: 09/21/2016
Response from Stay in Tamarindo
Thank you Roberto! We're very happy to know you liked the condo and enjoyed your stay! We'd love to help you plan for another great stay whenever you're ready to come back! Pura vida!
ok for under a week
Rating:
Review Date: 08/16/2016
I had lots of problems with the wifi and the security guard gave me a hard time parking four wheelers i rented. there were hidden tax charges and insurance charges that i was not aware of.
Manager Response: 08/26/2016
Response from Stay in Tamarindo
Rany, this review is very unfair. You had attempted to book another more affordable condo but it was unavailable and we upgraded you to La Esquina which is a much nicer and more expensive condo, and gave you the same rate because we wanted to accommodate you. The internet went down on your building or street, as so often happens here in Costa Rica, and we did the best we could by delivering you a portable 3G device to the condo later that same day so you could have internet access. Given that the reason for the internet failing was out of anyone's control and we still quickly solved this we don't think the negative review is fair. As per the parking, the security guard has instructions to allow one vehicle per condo when the resort is full. You wanted to park your car and your two quads, which meant taking someone else's spot. He proposed to you to park the two quads inside and the car next to the gate so he could keep an eye on it, he did the best he could. Also, the other condo you had booked for only had street side parking, so you wouldn't even have had the option of parking inside. Finally, there were no "hidden" taxes / insurance charges whatsoever, you booked through Homeaway were these items are mentioned in the Terms & Conditions and you were also sent a contract and invoice were all these charges are shown. You also decided to extend your stay for 4 more nights and we kindly let you have the same cheaper rate. You were offered a lot more than you paid for and we took care of you, and we think people reading this will see that.
Very good property but too dusty
Rating:
Review Date: 03/11/2016
Everything is very good except the fact that the place is too dusty for me because is surrounded by unpaved dusty road .So you have dust all over the propriety .You can't sit outside even open the patio door . At the end of the day you can see the soil accumulated on the bottom of the swimming pool.
Manager Response: 03/26/2016
Response from Stay in Tamarindo
Hi Hoang! Thank you for your comments! Being one of the driest areas in Costa Rica, we do have a lot of dust during summer time in Guanacaste, and true, a lot of roads aren't paved, but we consider that part of the experience of being out of the city and surrounded by nature..! Thank you again for staying with us!
Your request has been sent. We look forward to meeting all your vacation needs!
Optional Guest Protect Plan travel insurance
The Guest Protect Plan from CSA Travel Protection Includes:
✓
Valuable benefits before, during and after your vacation
✓
Reimbursement of non-refundable trip costs if you must cancel your trip or cut it short due to covered sickness, injury or other events
✓
150% of trip cost coverage for covered trip interruptions
✓
24/7/365 emergency assistance hotline, plus access to a network of physicians
View complete plan details
Yes! I want the CSA Travel Protection Guest Protect Plan
No, I don't want this insurance and understand that I may be responsible for cancellation penalties in accordance with the Terms and Conditions, up to 100% of the rental costs.