Villa Mansita | Costa Rica Condominium Rental
Tamarindo Vacation Rental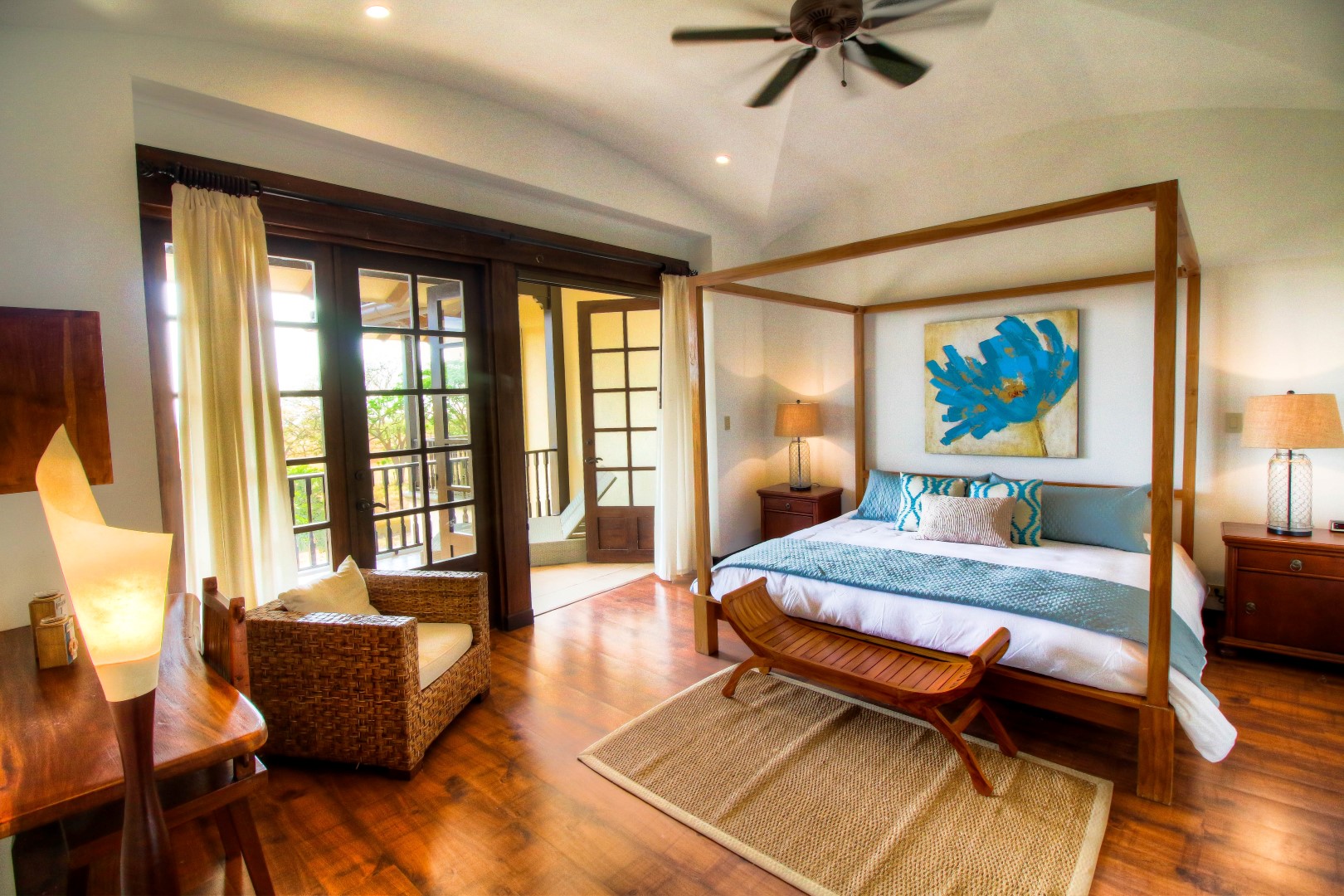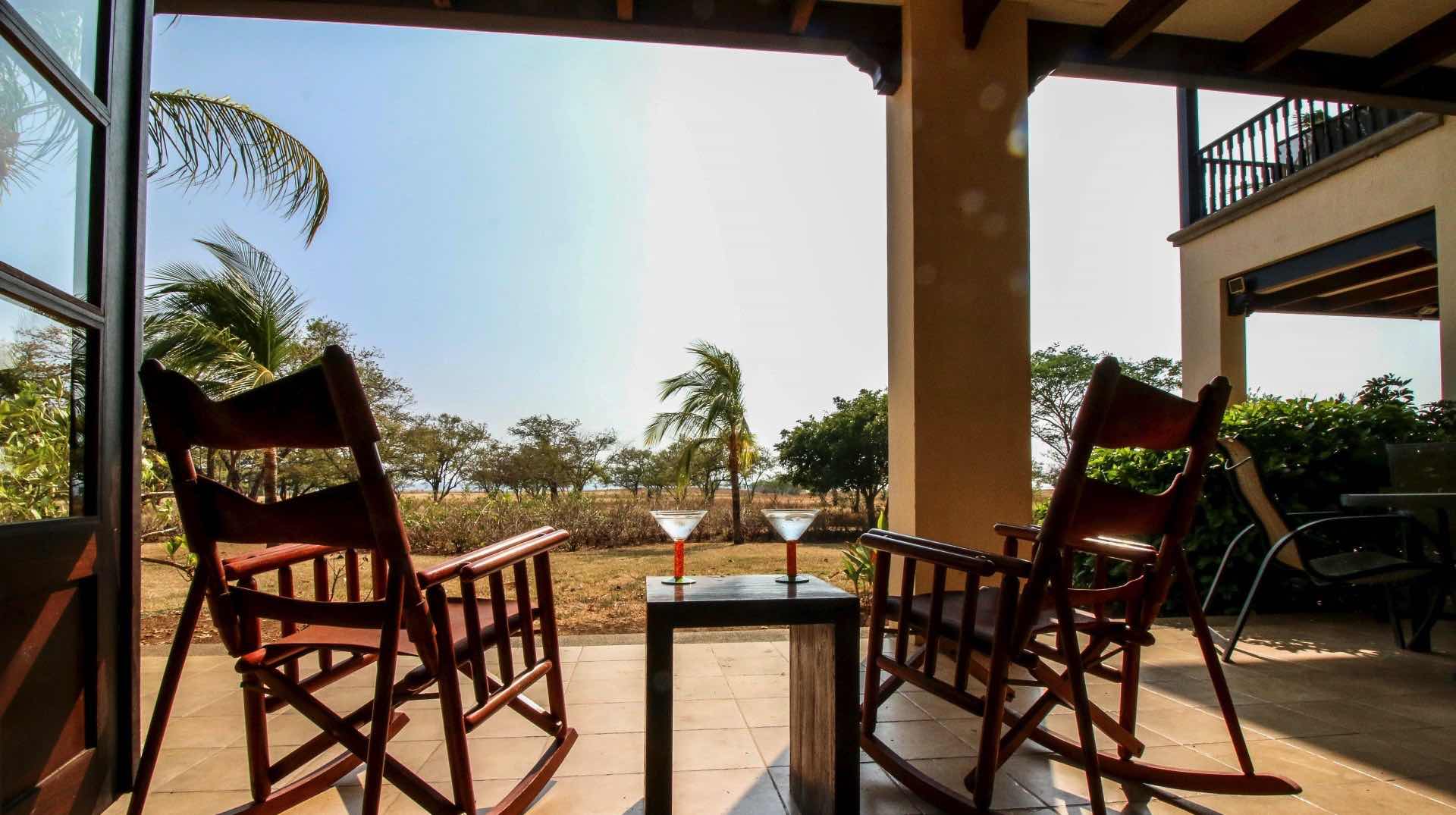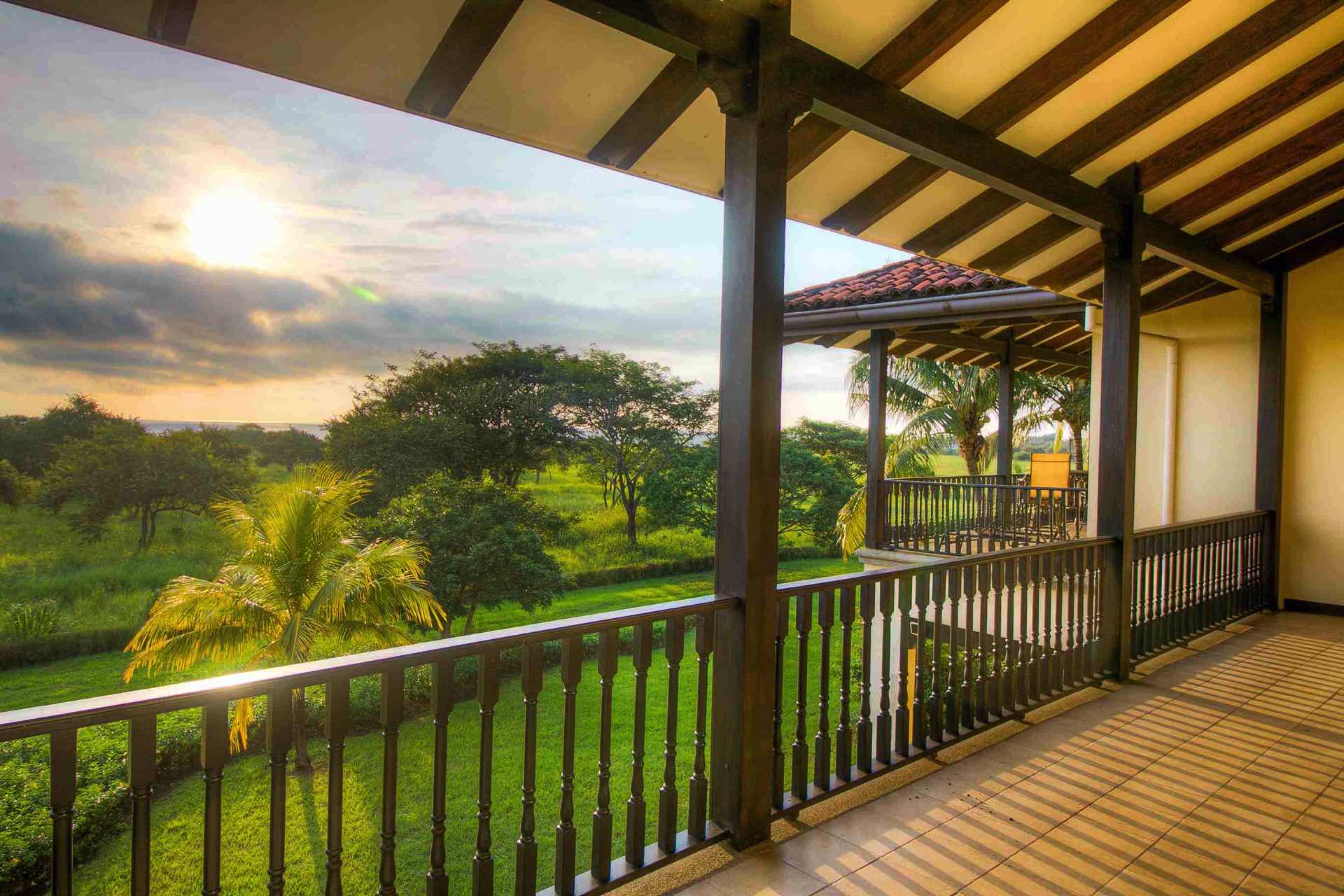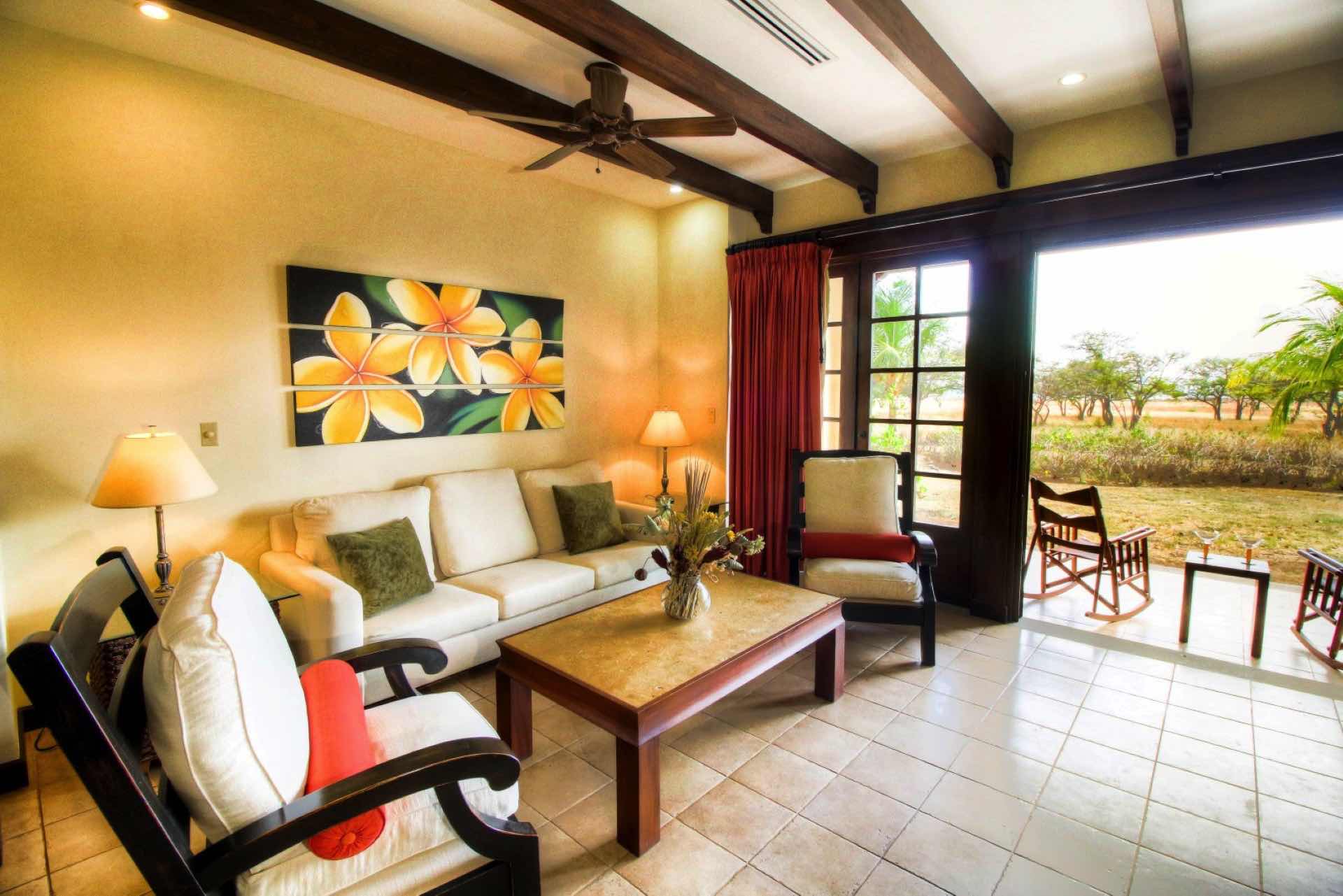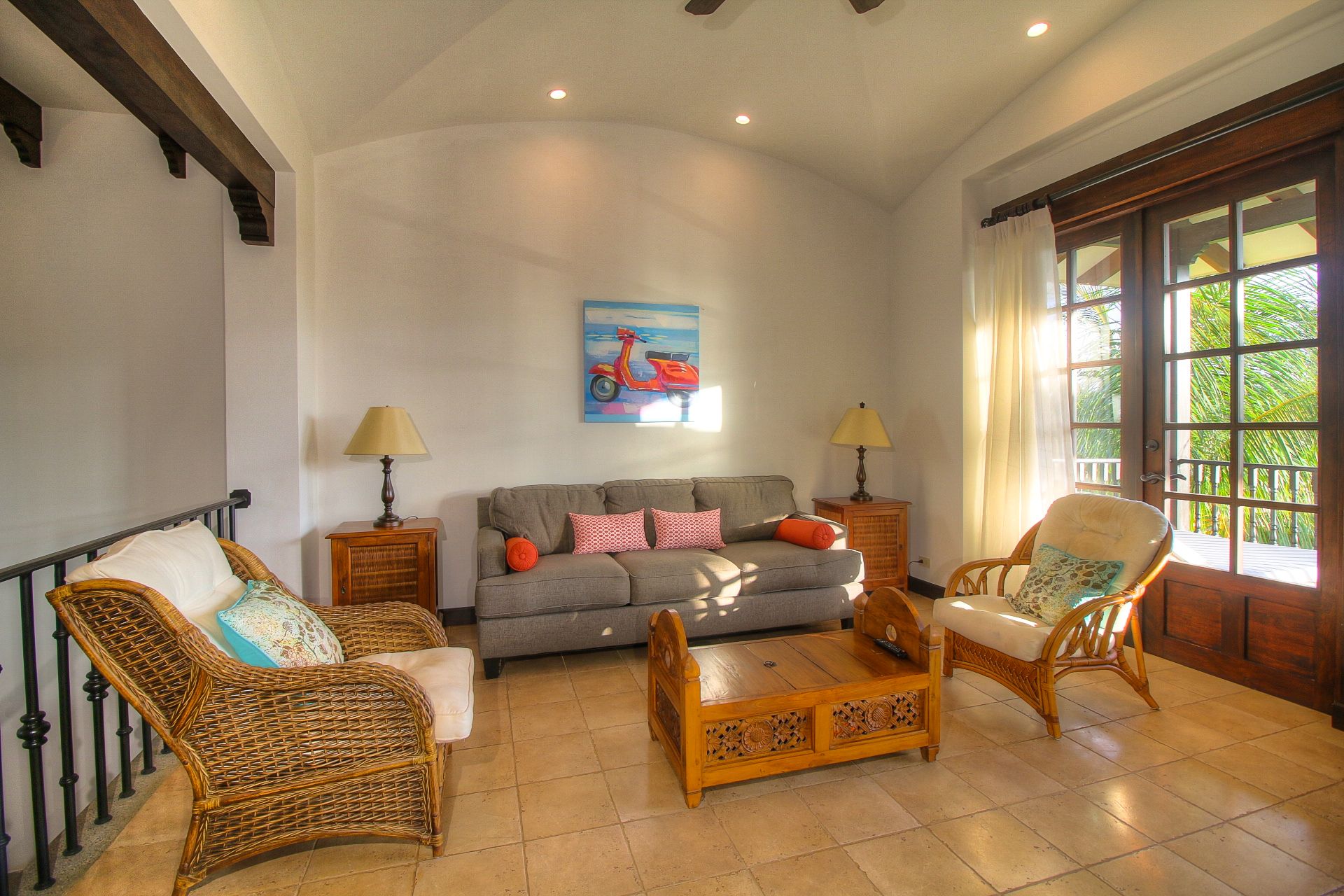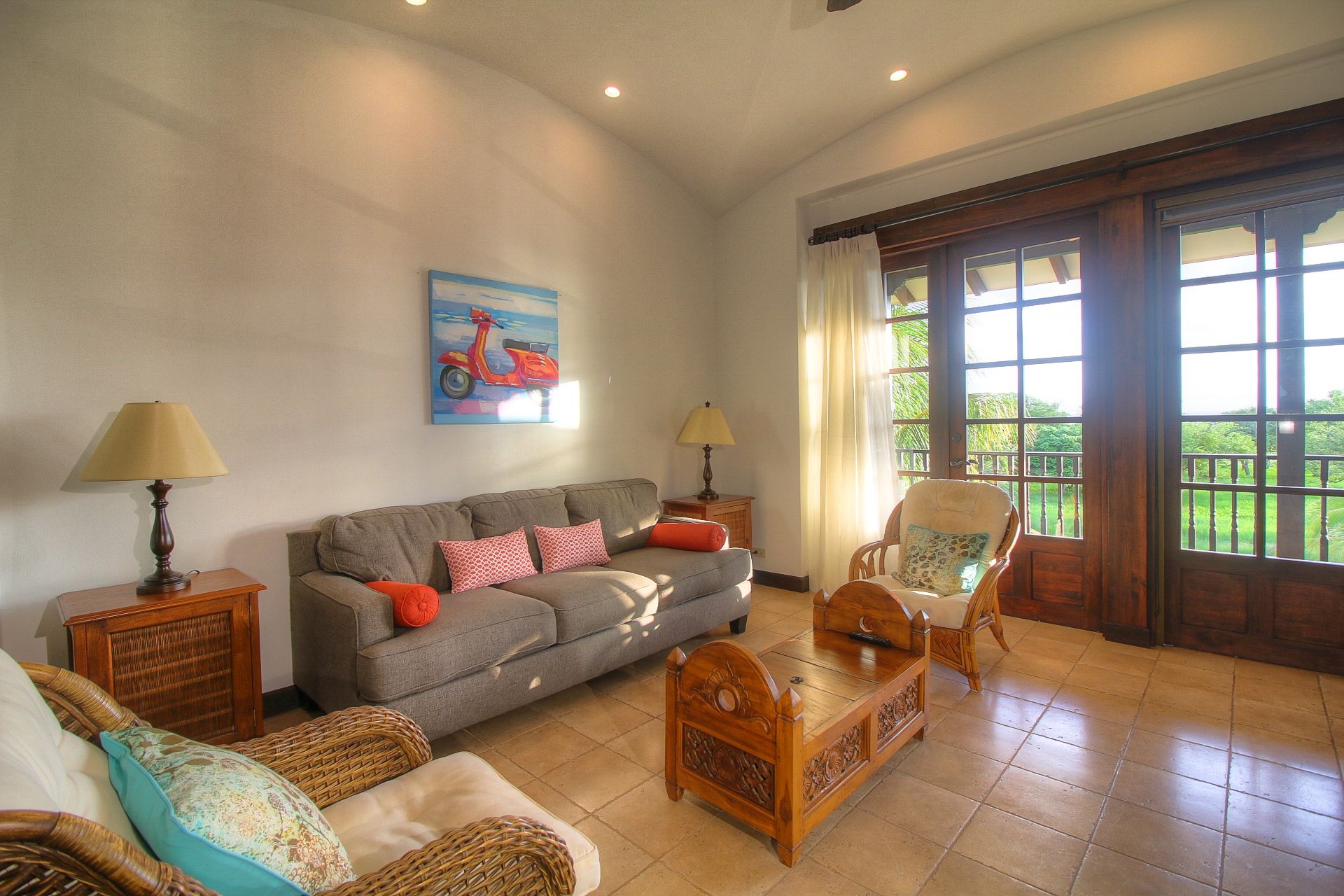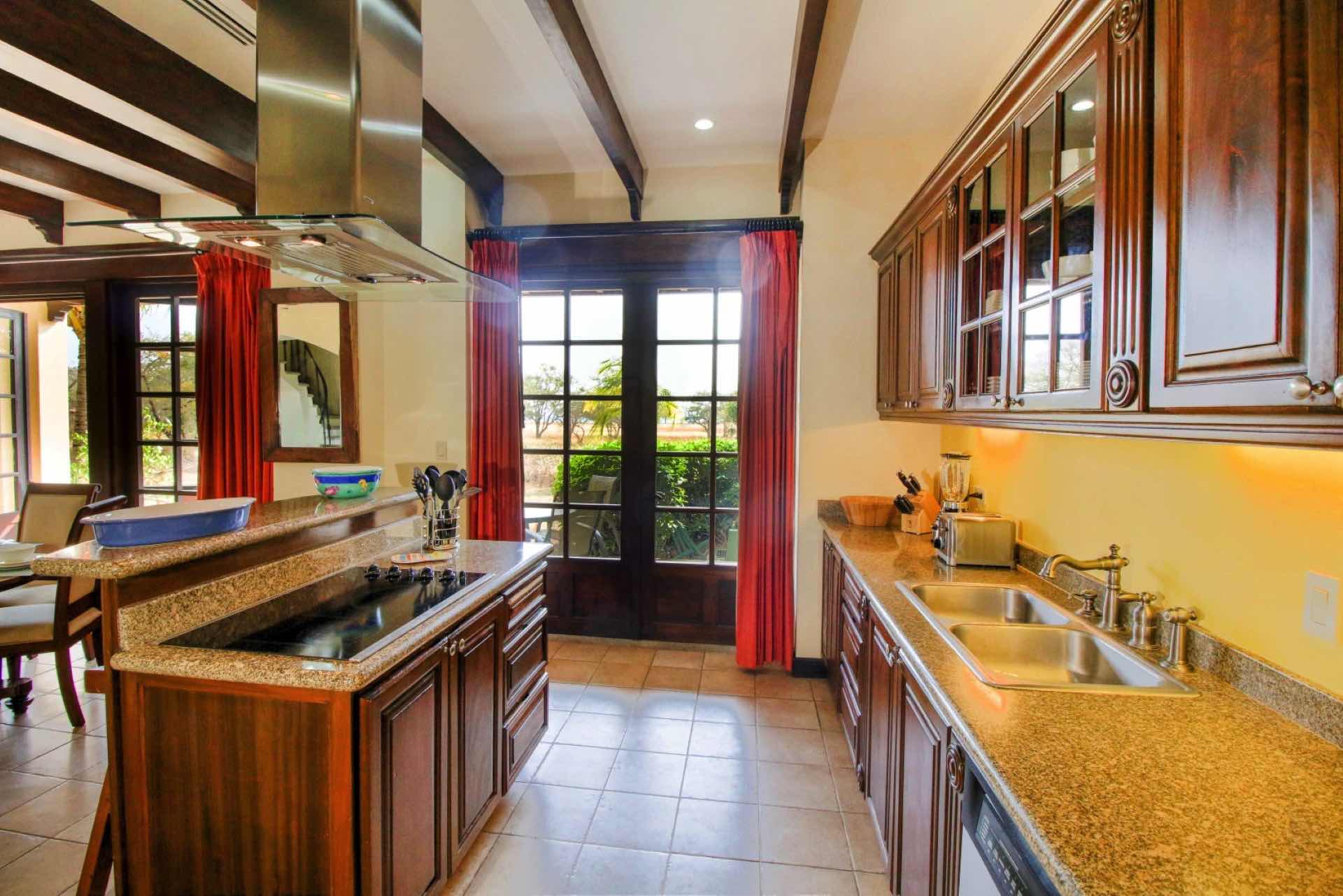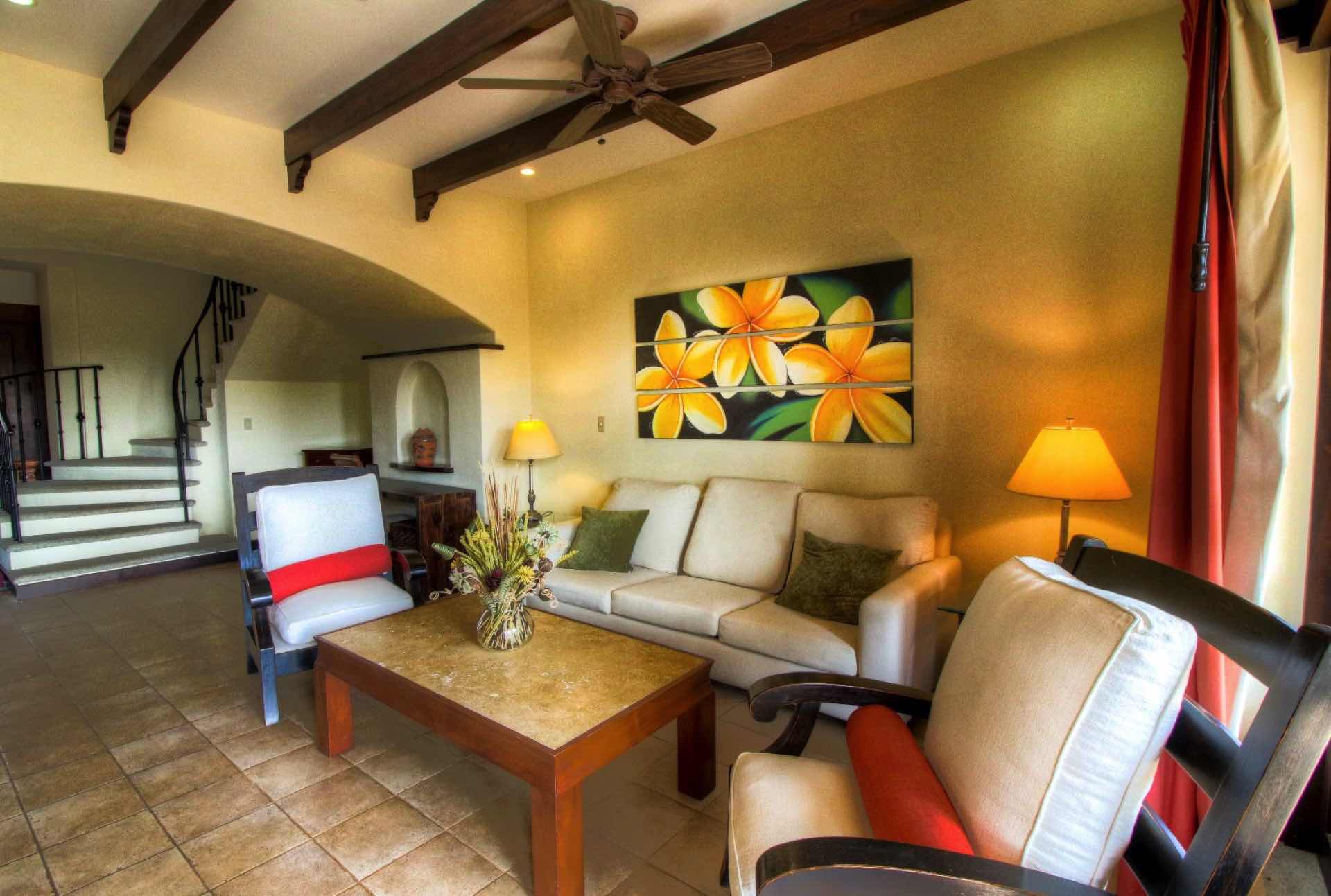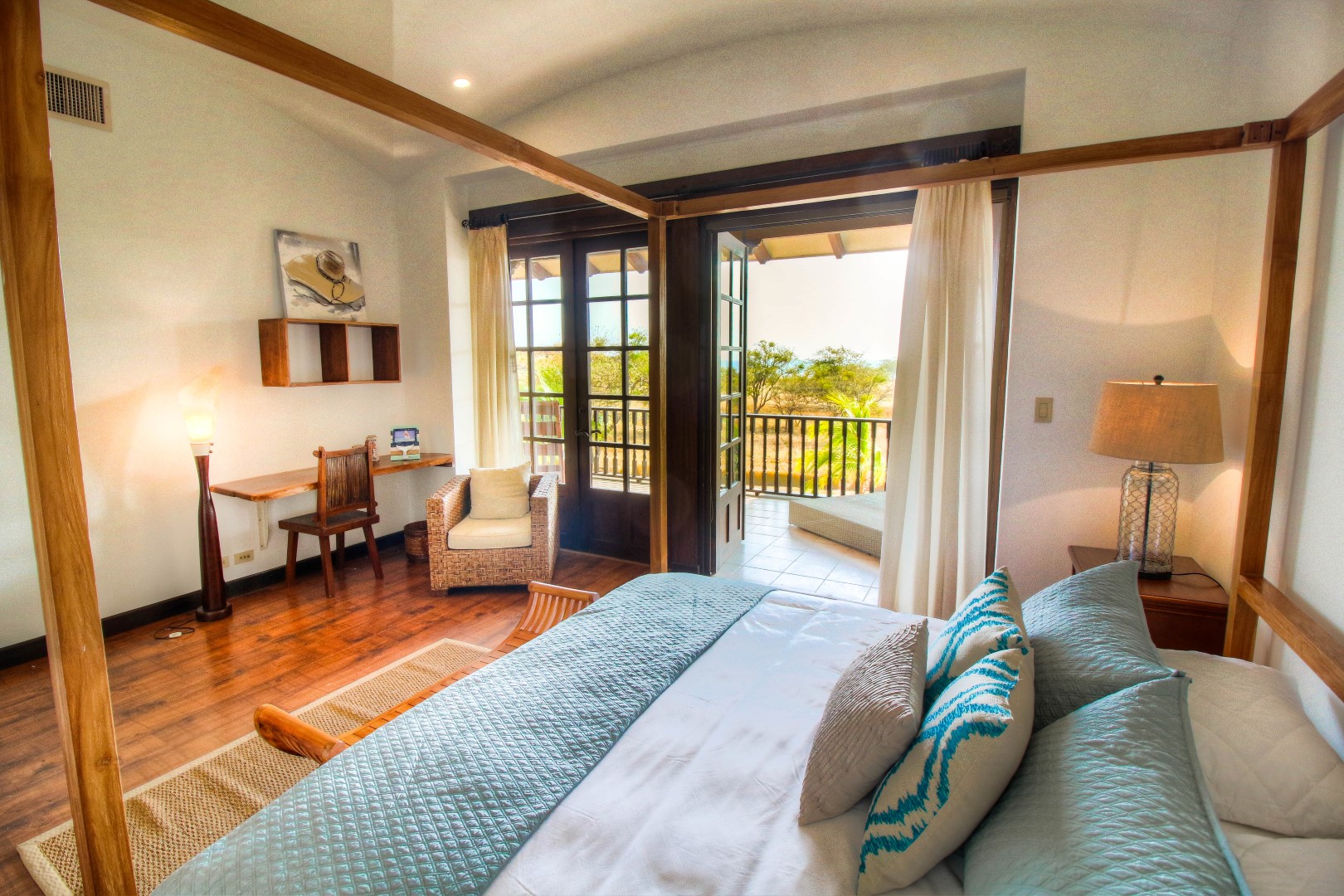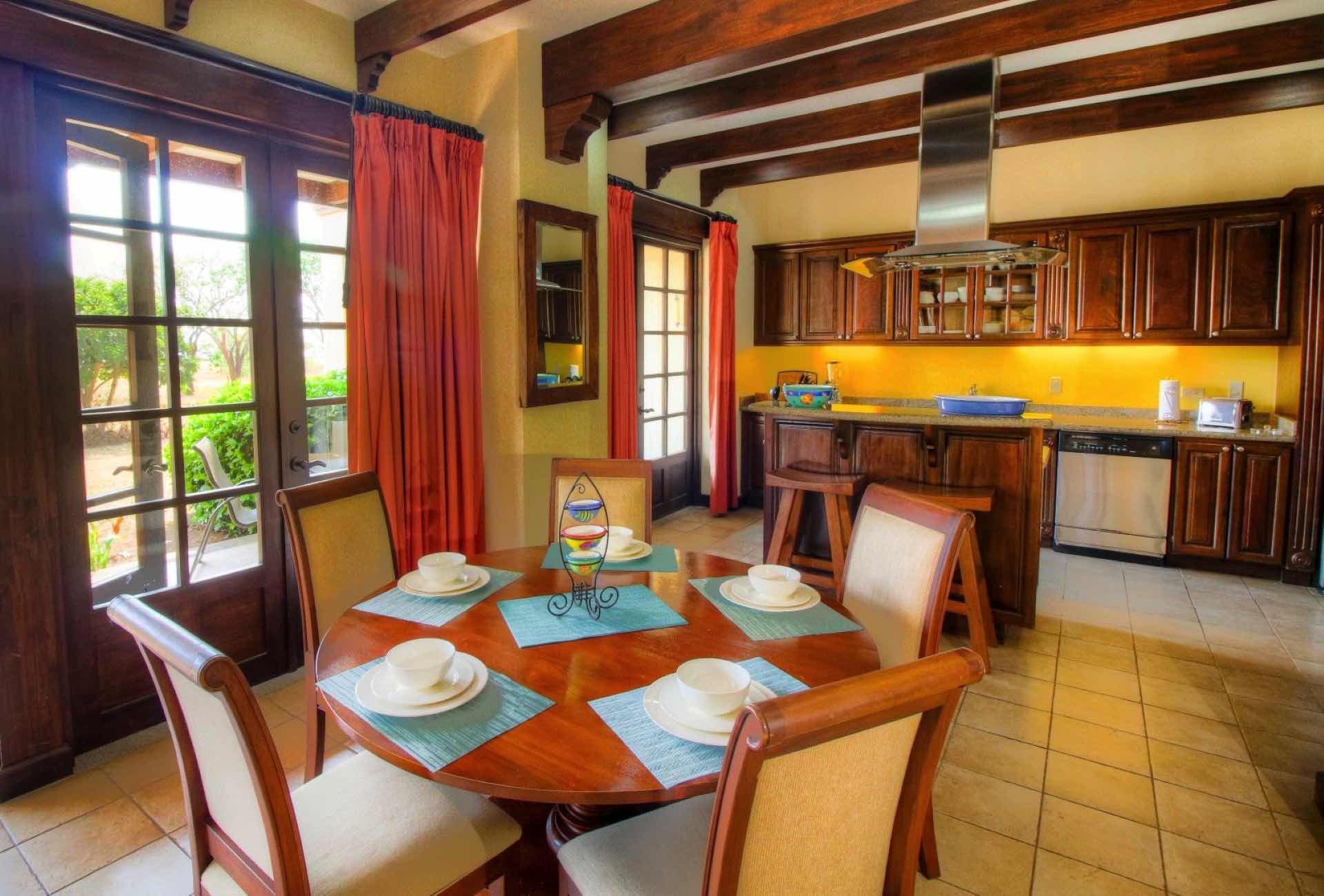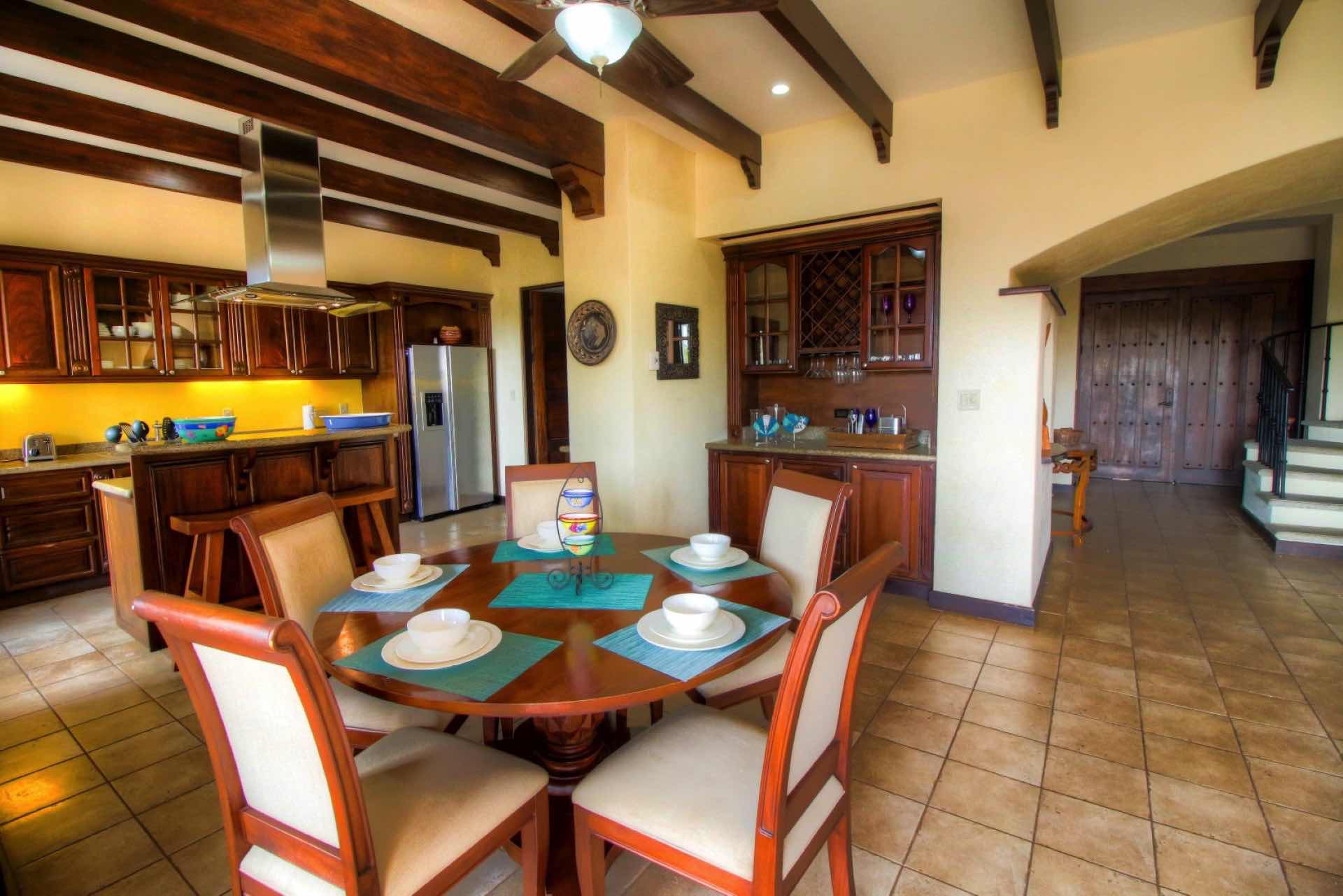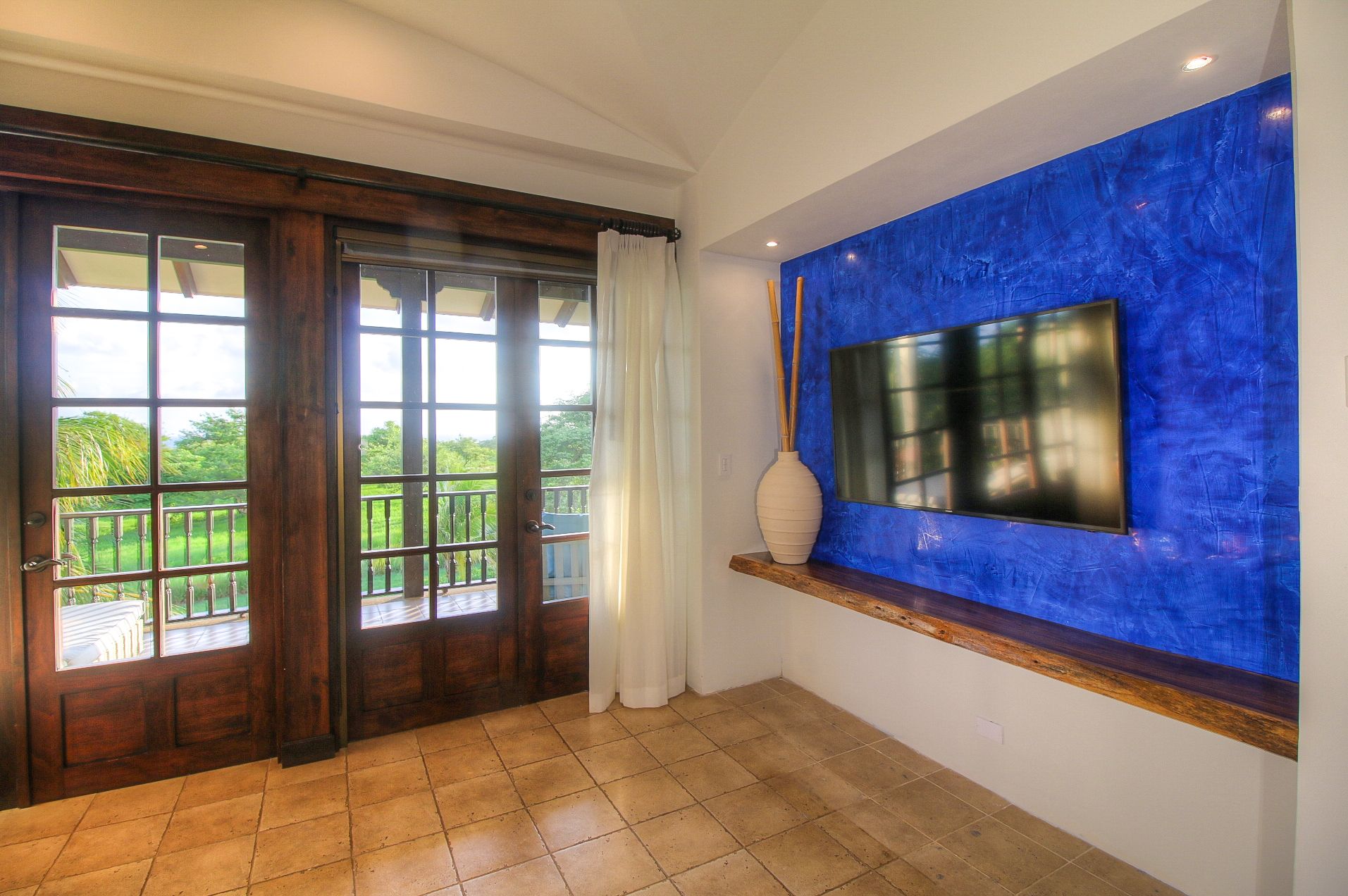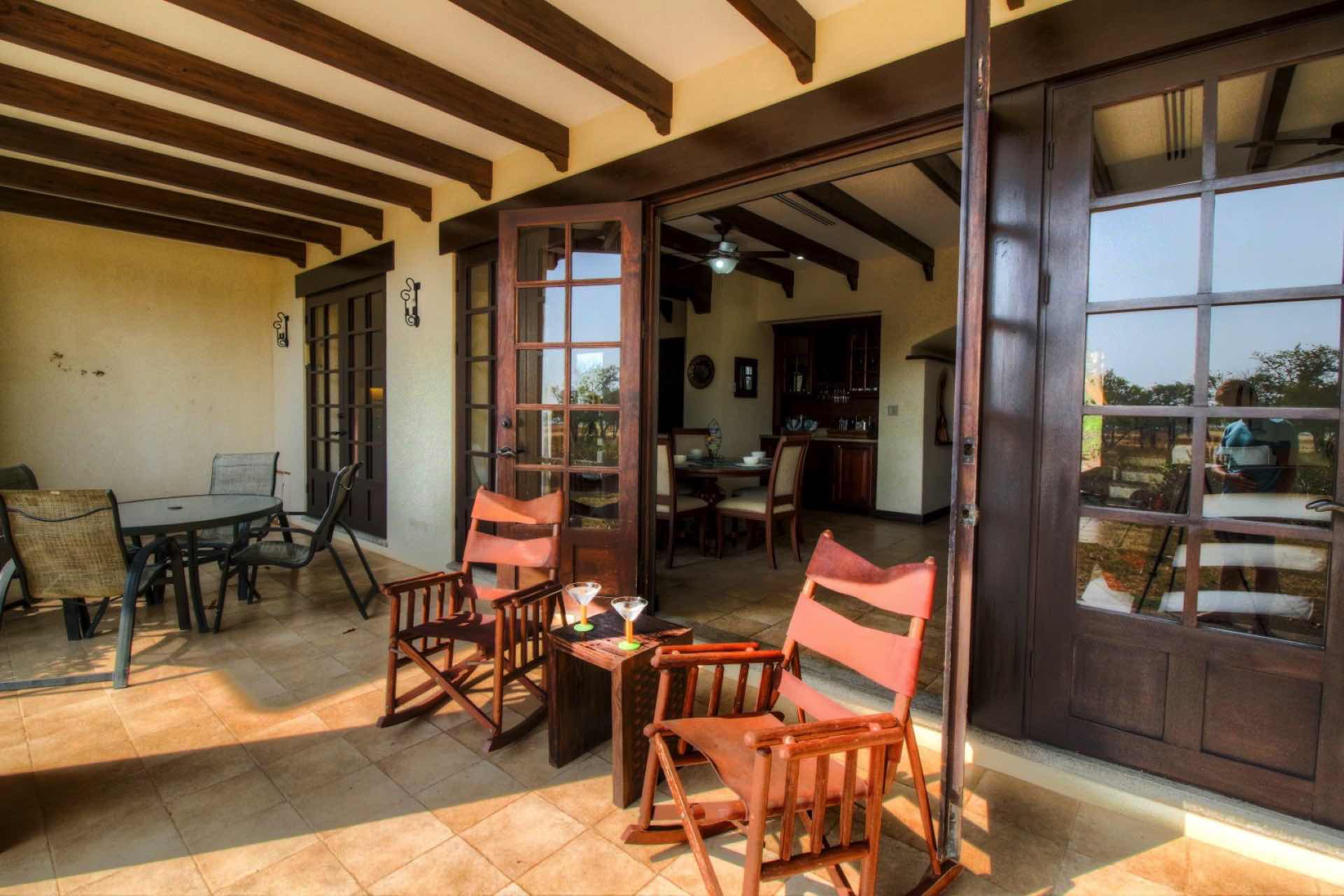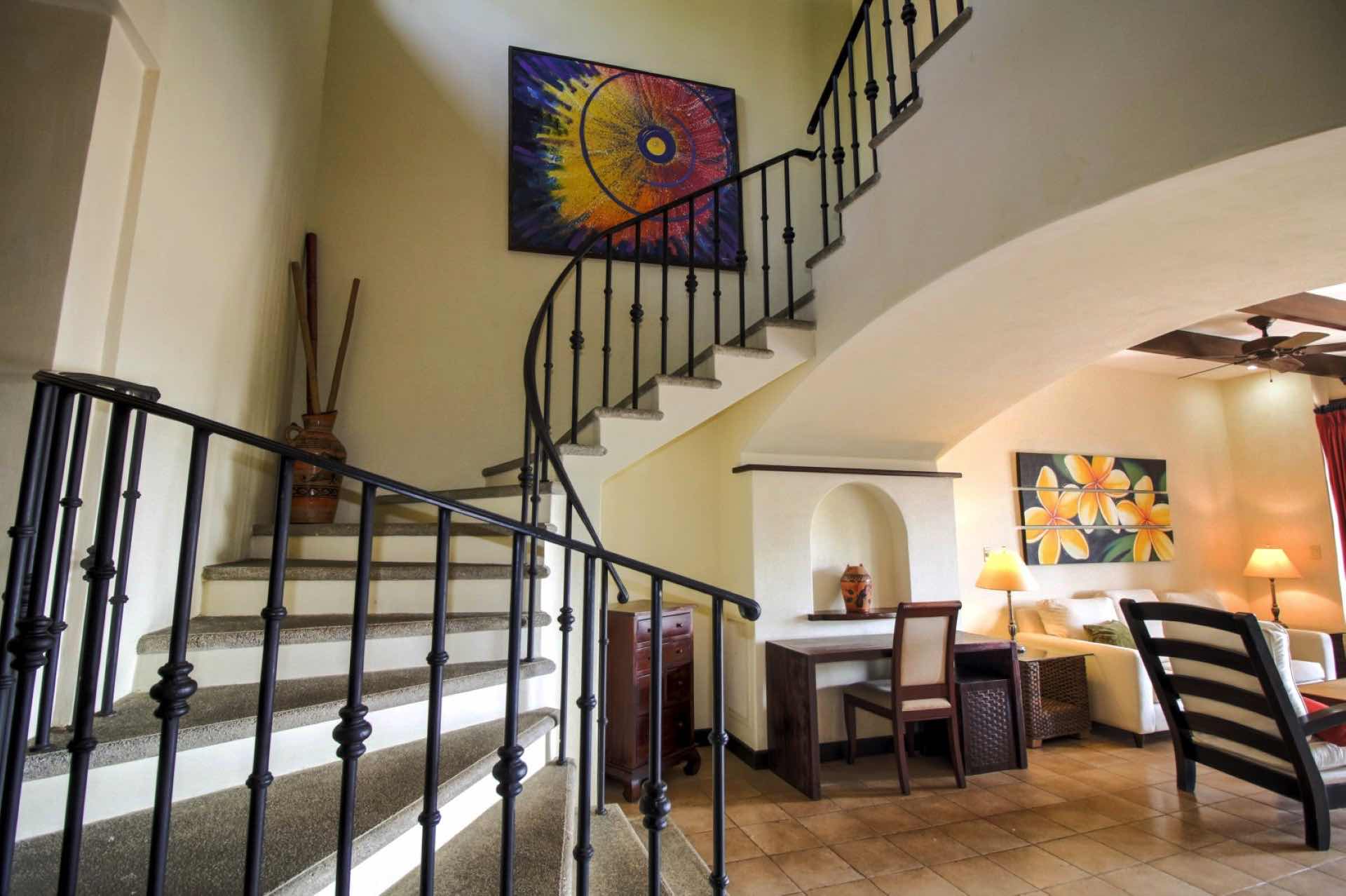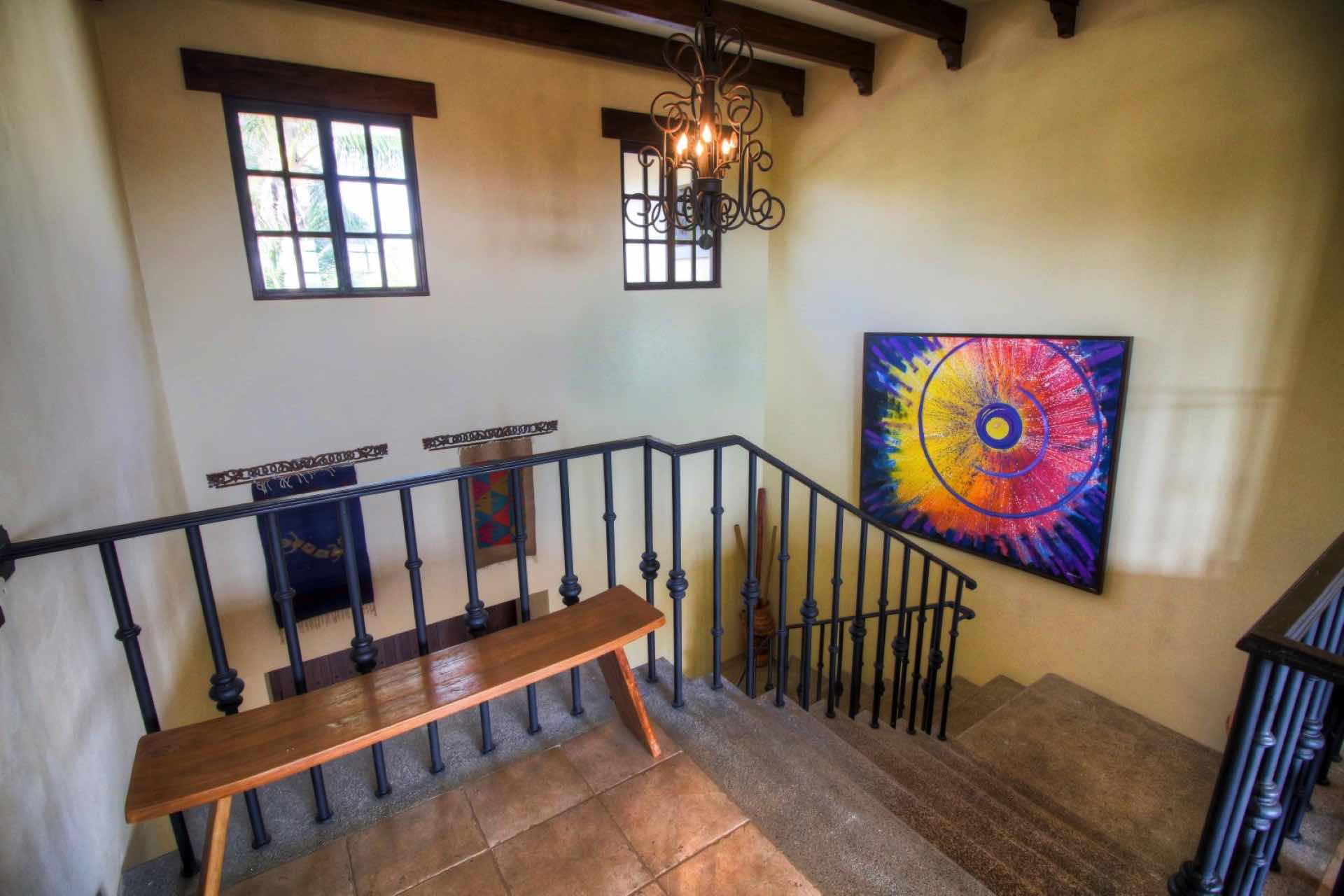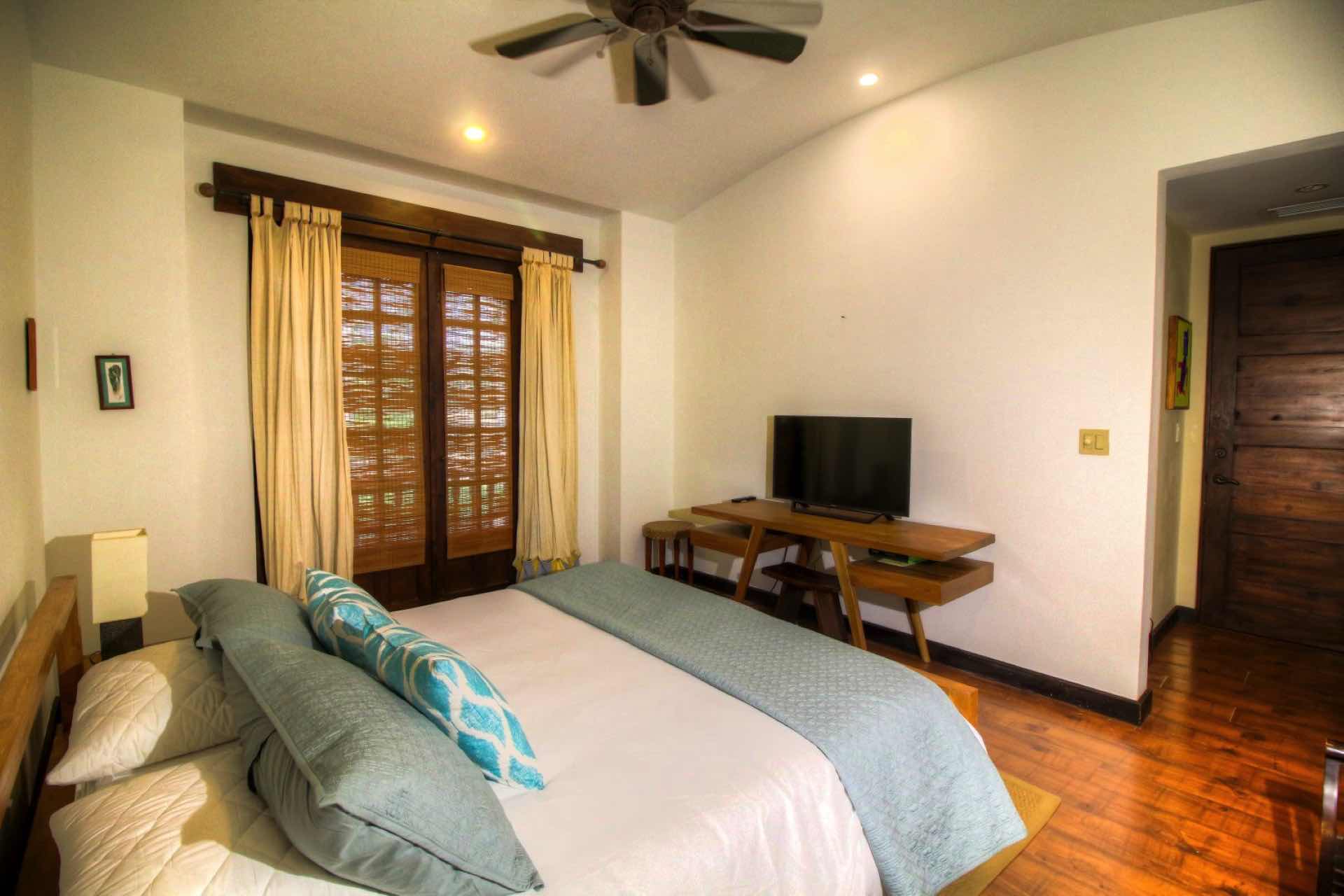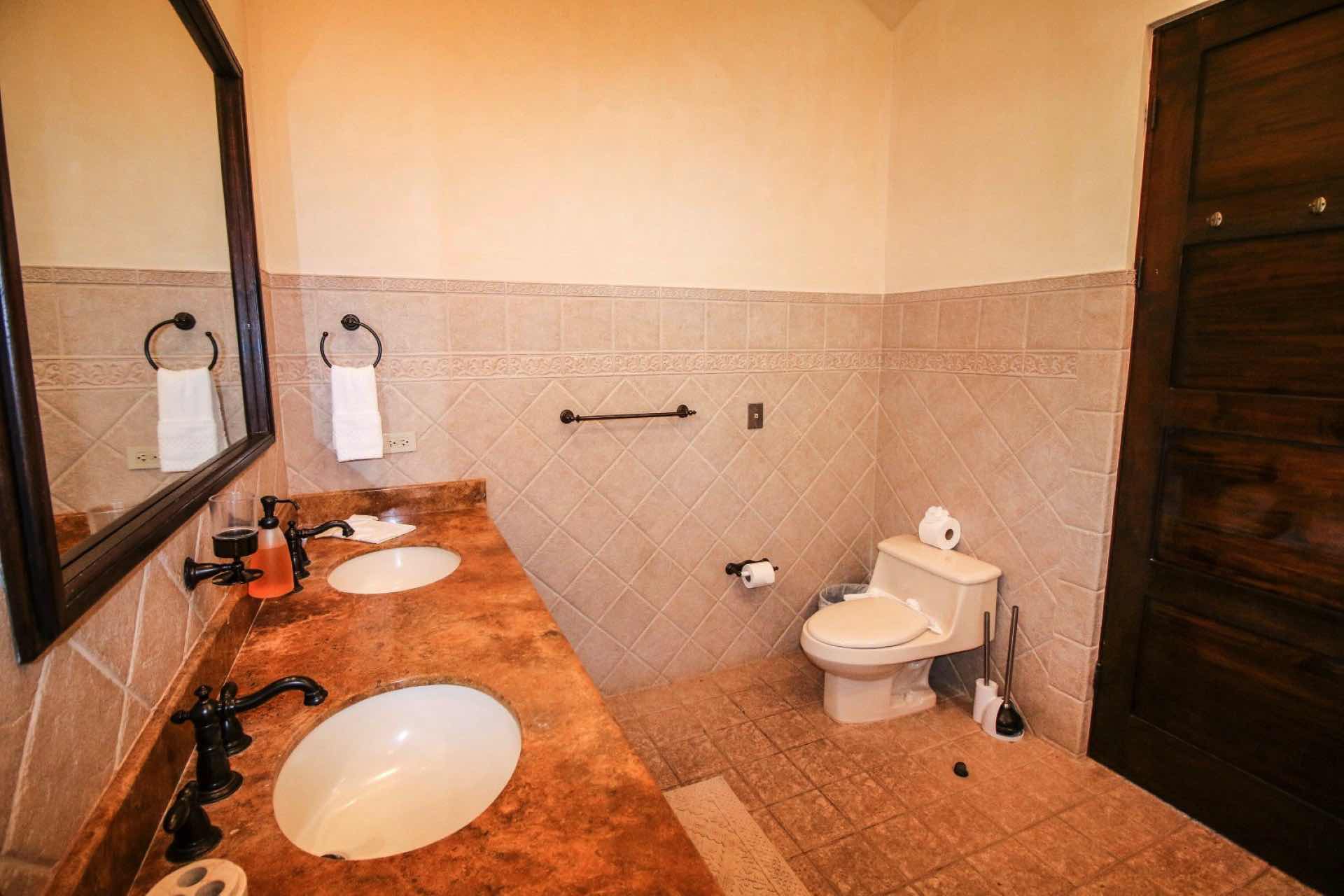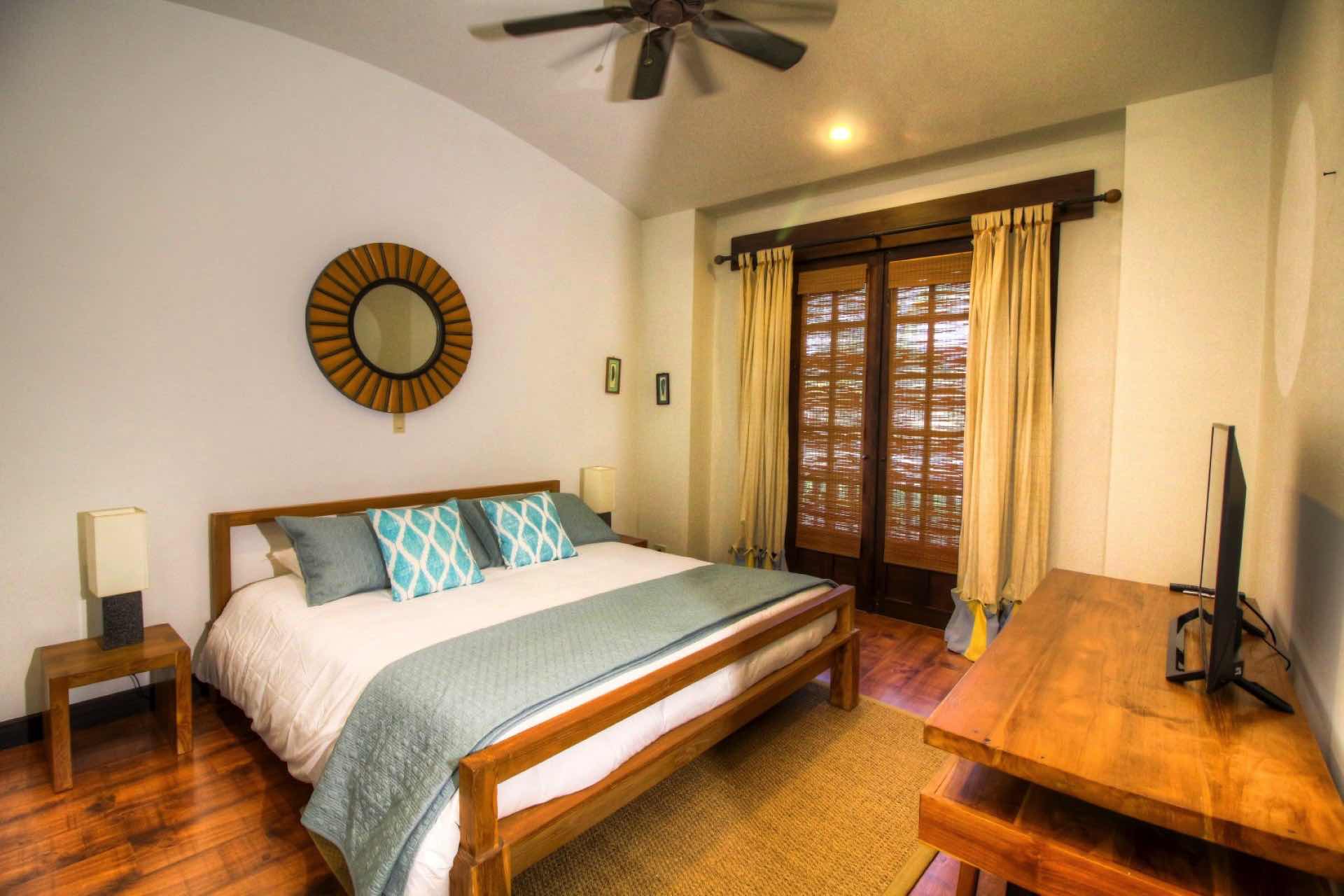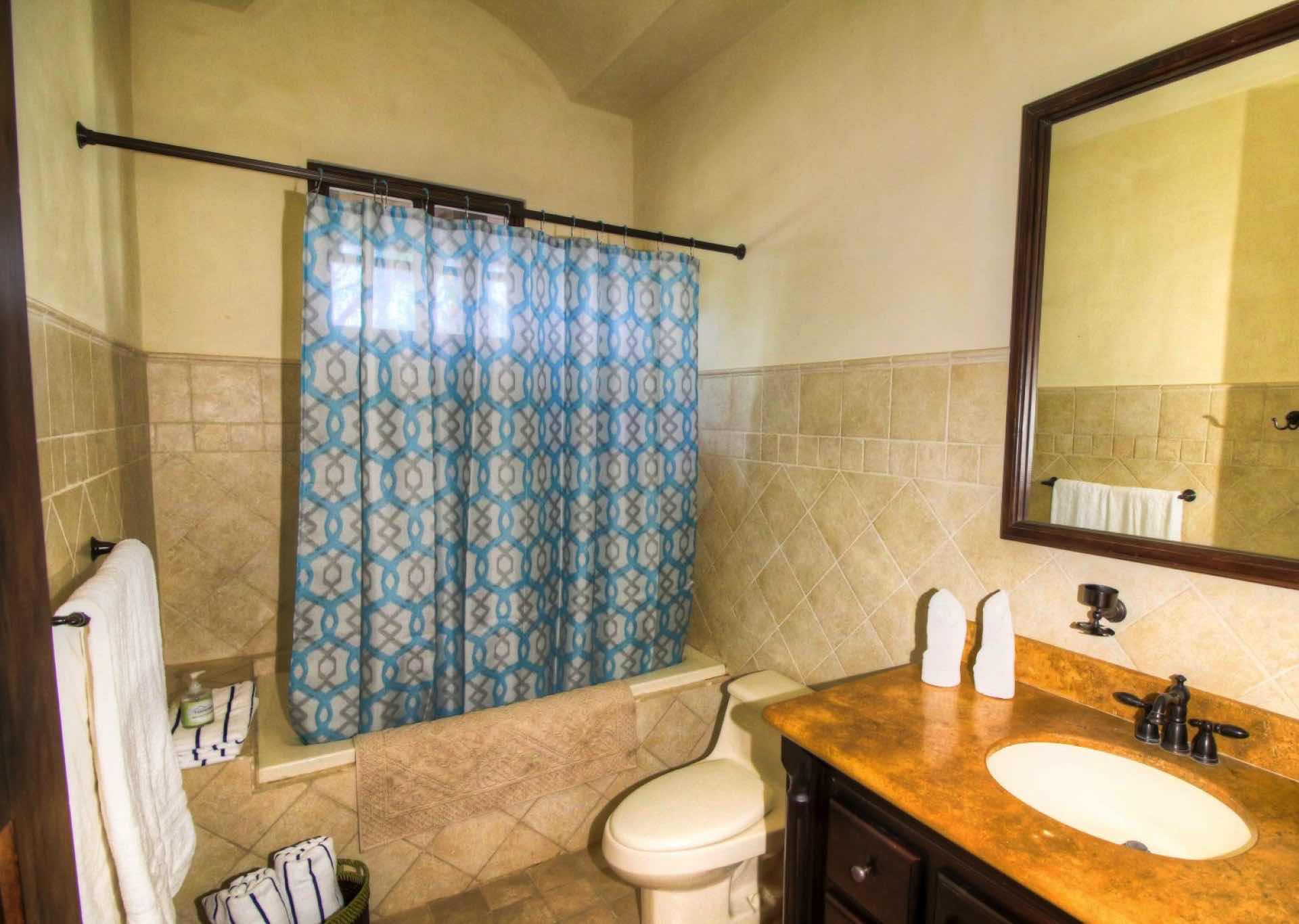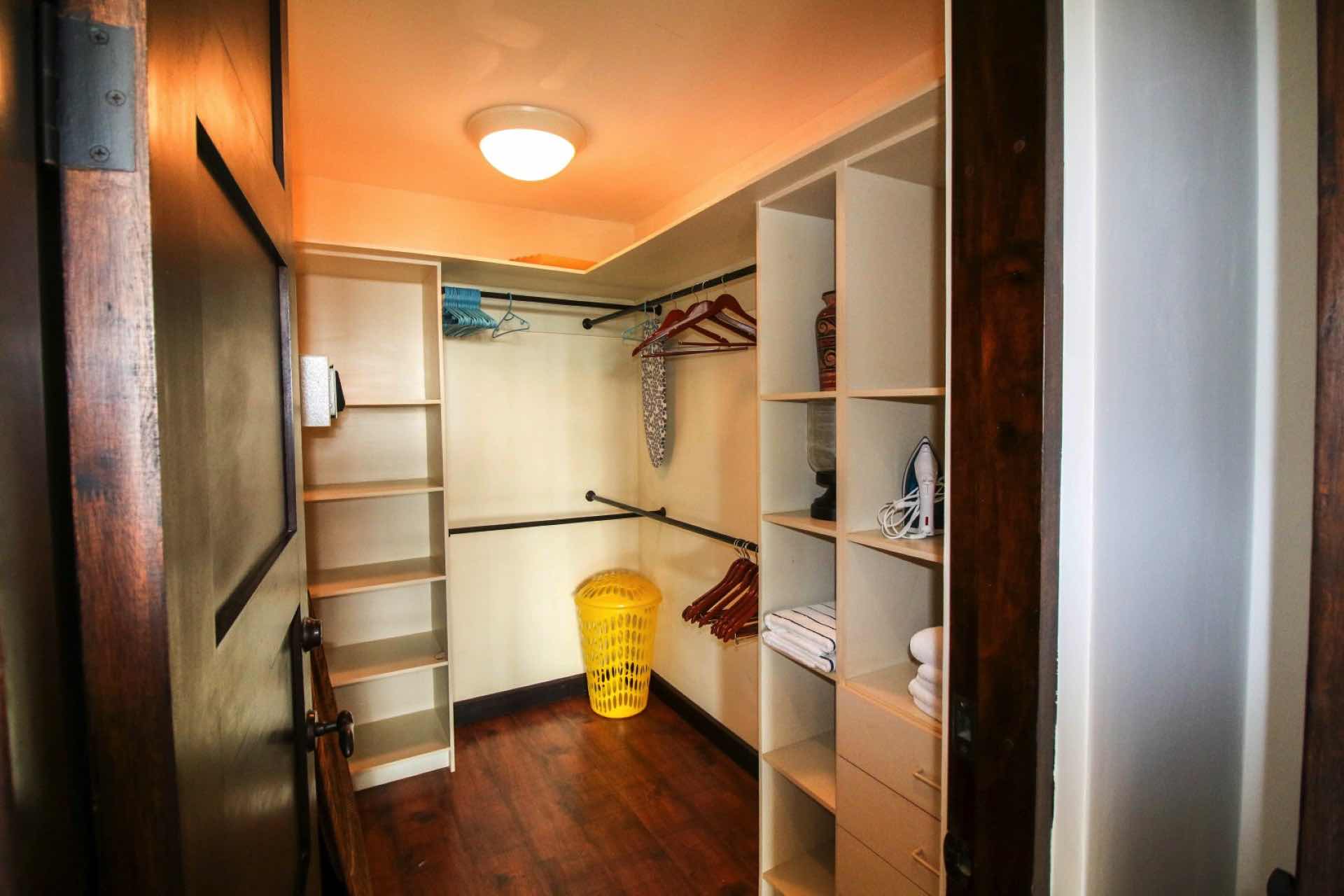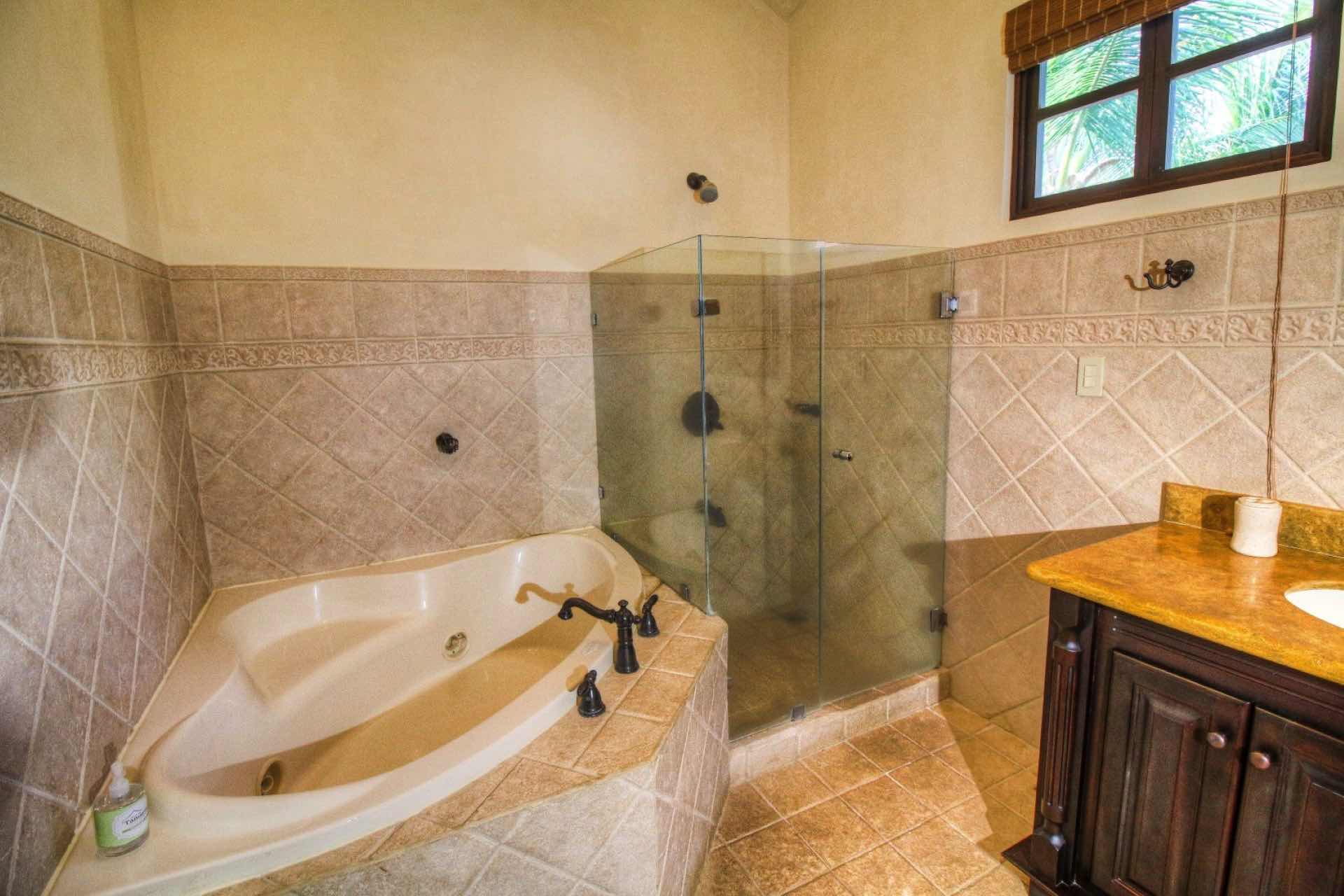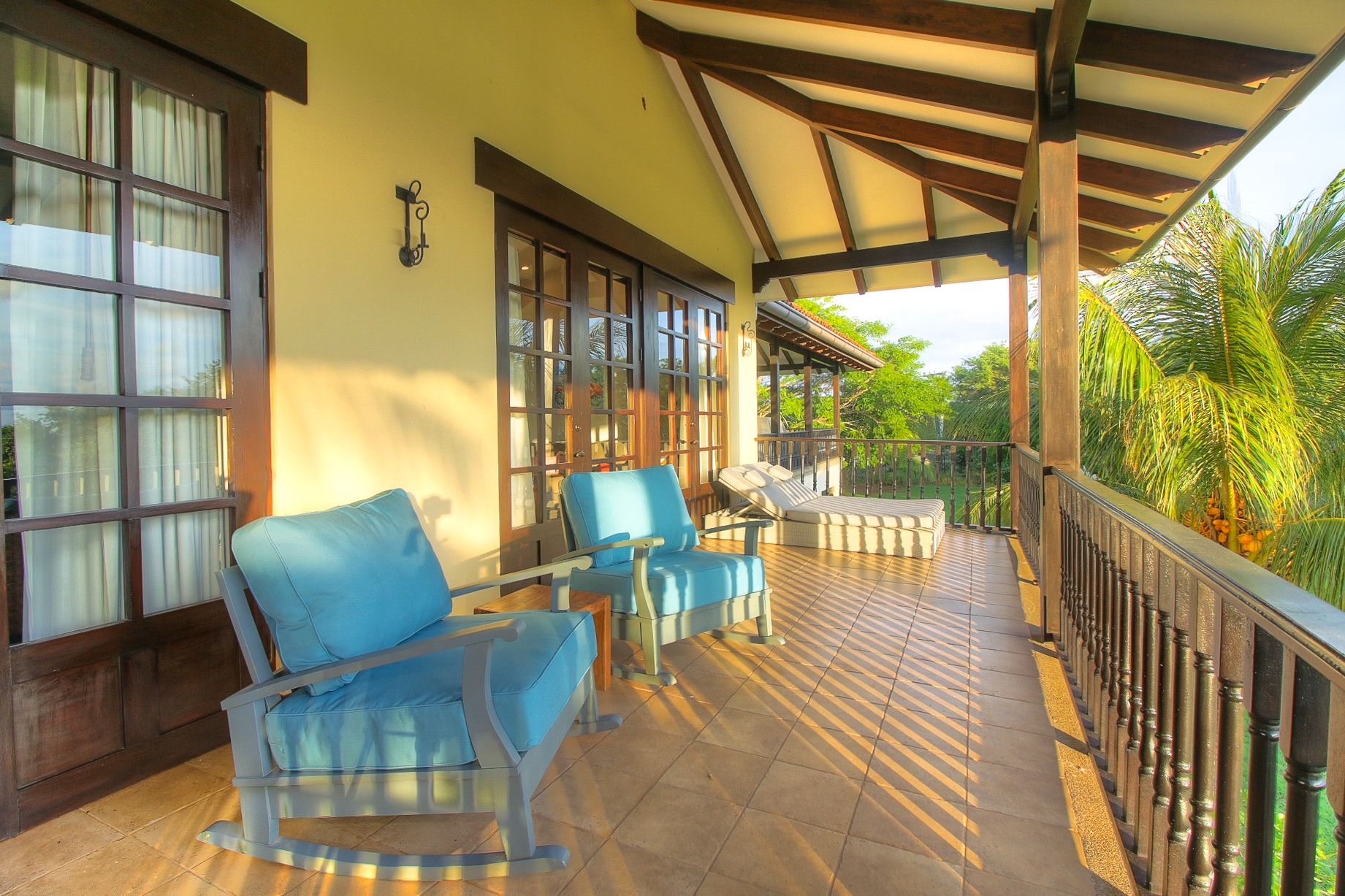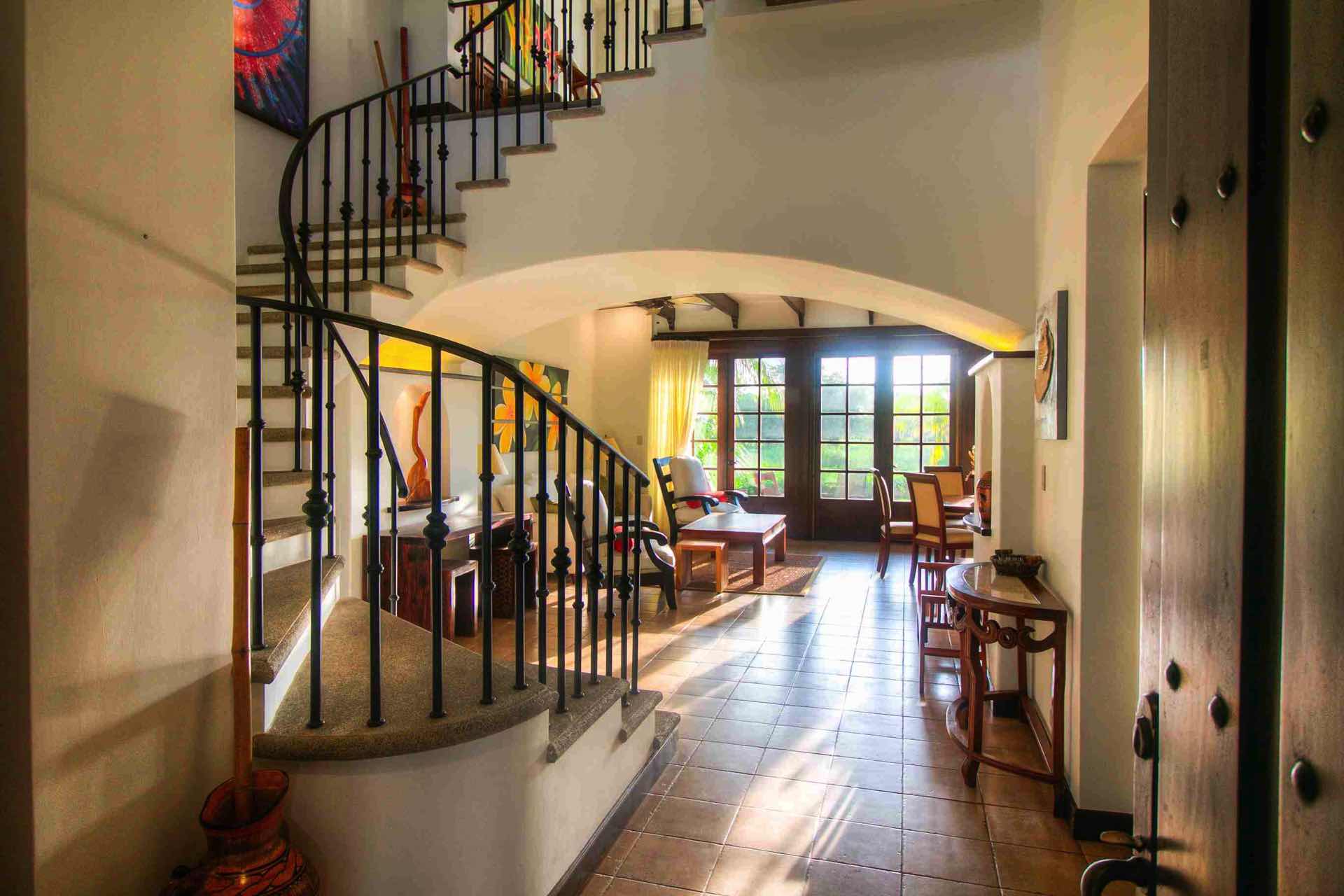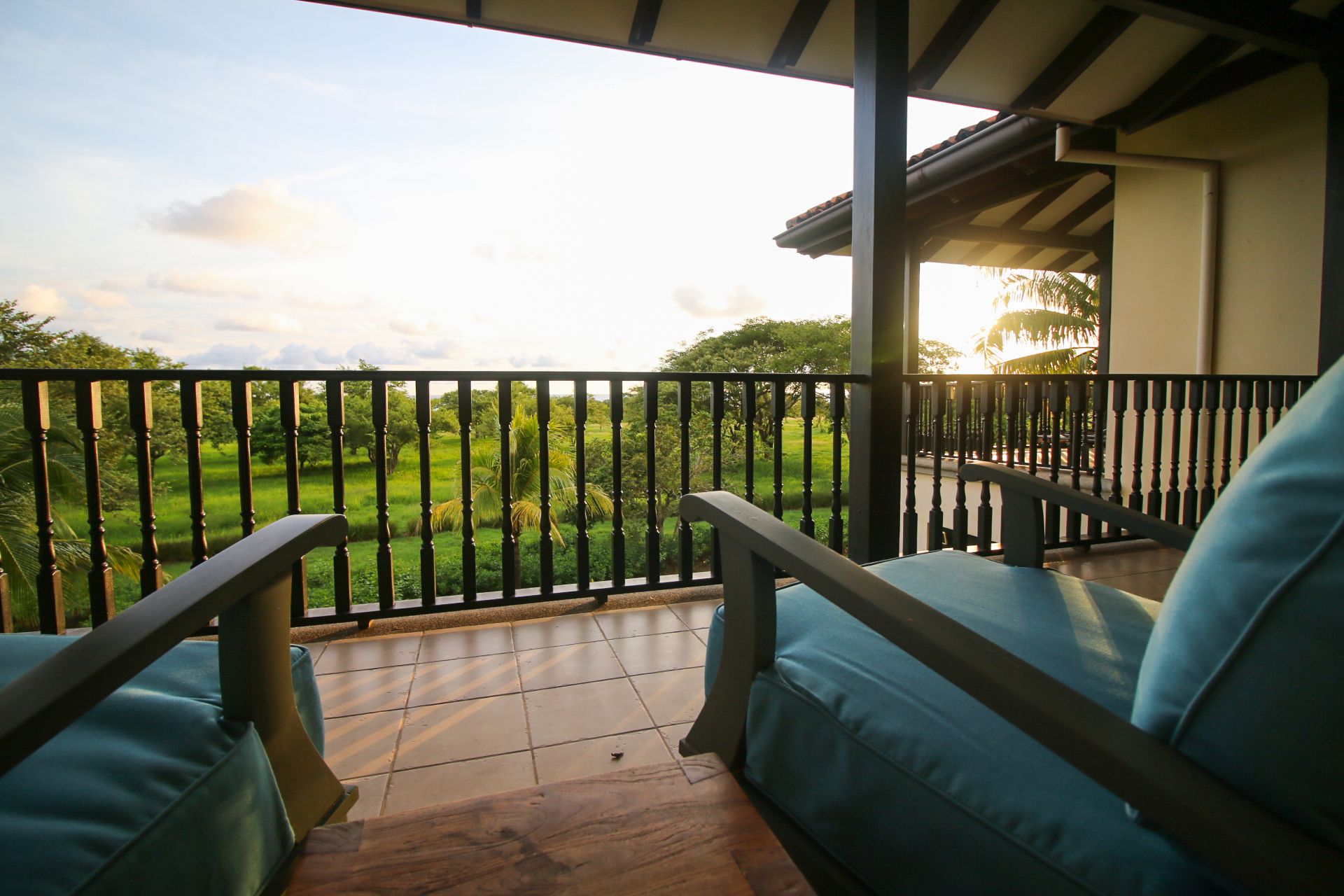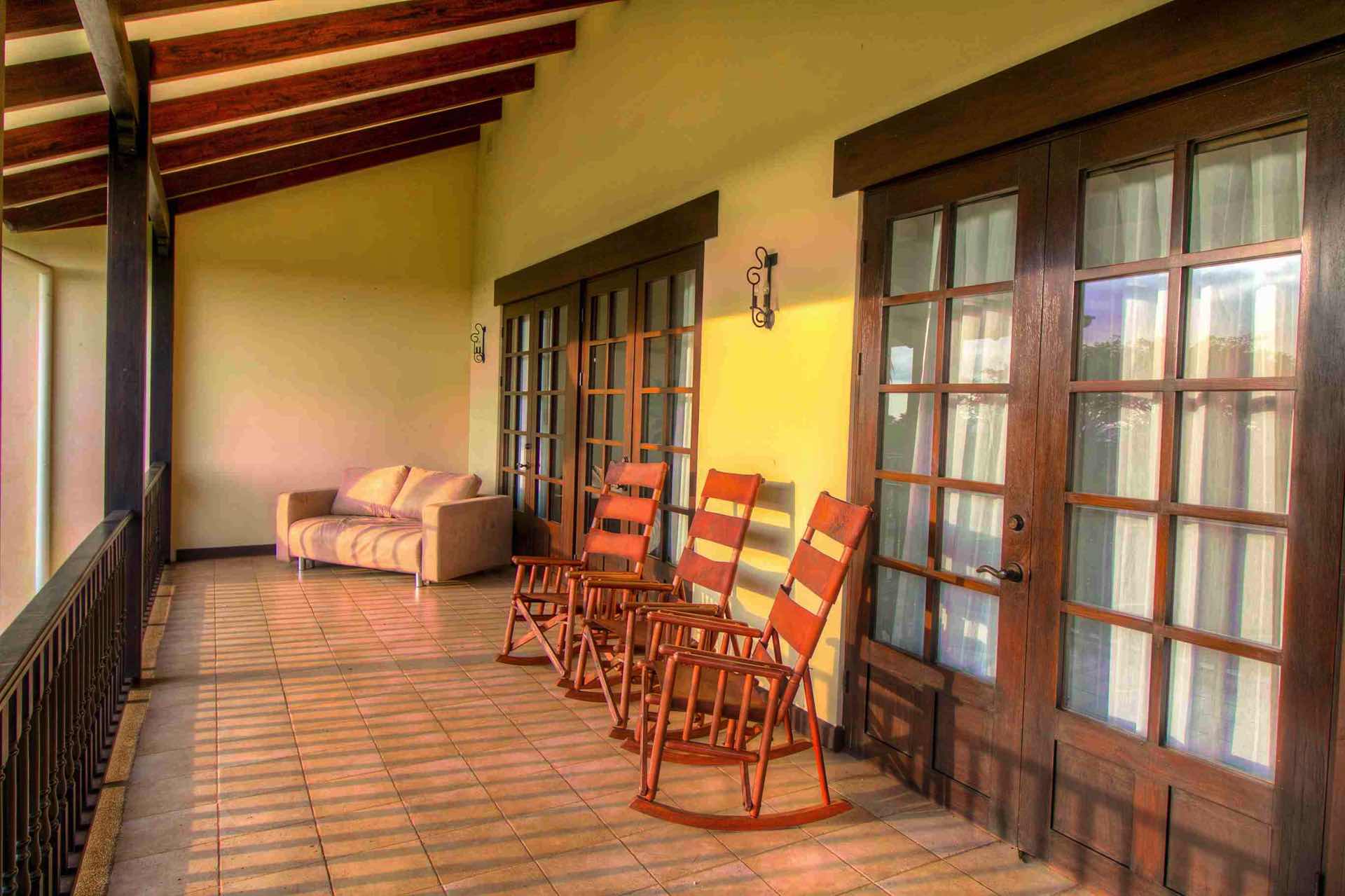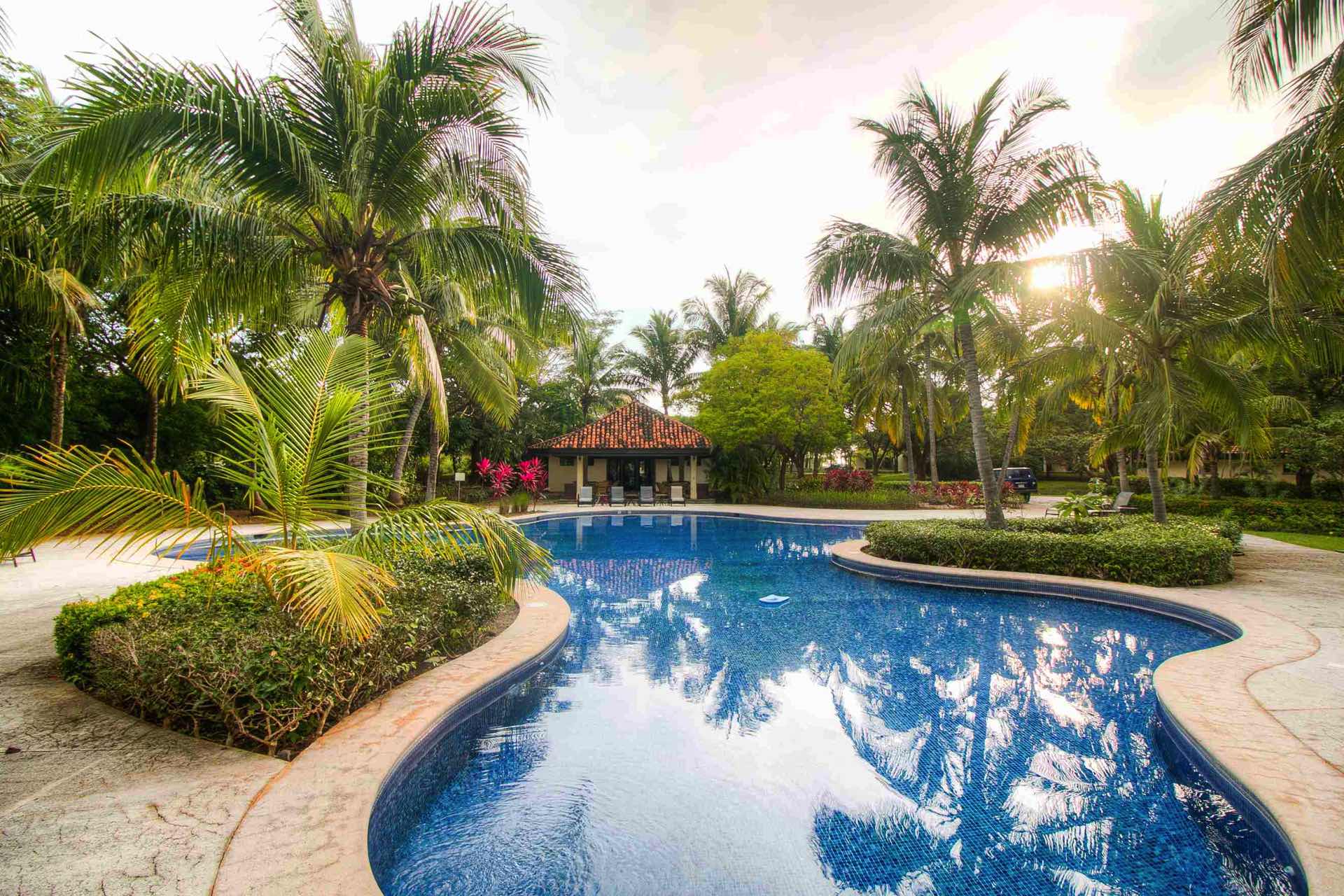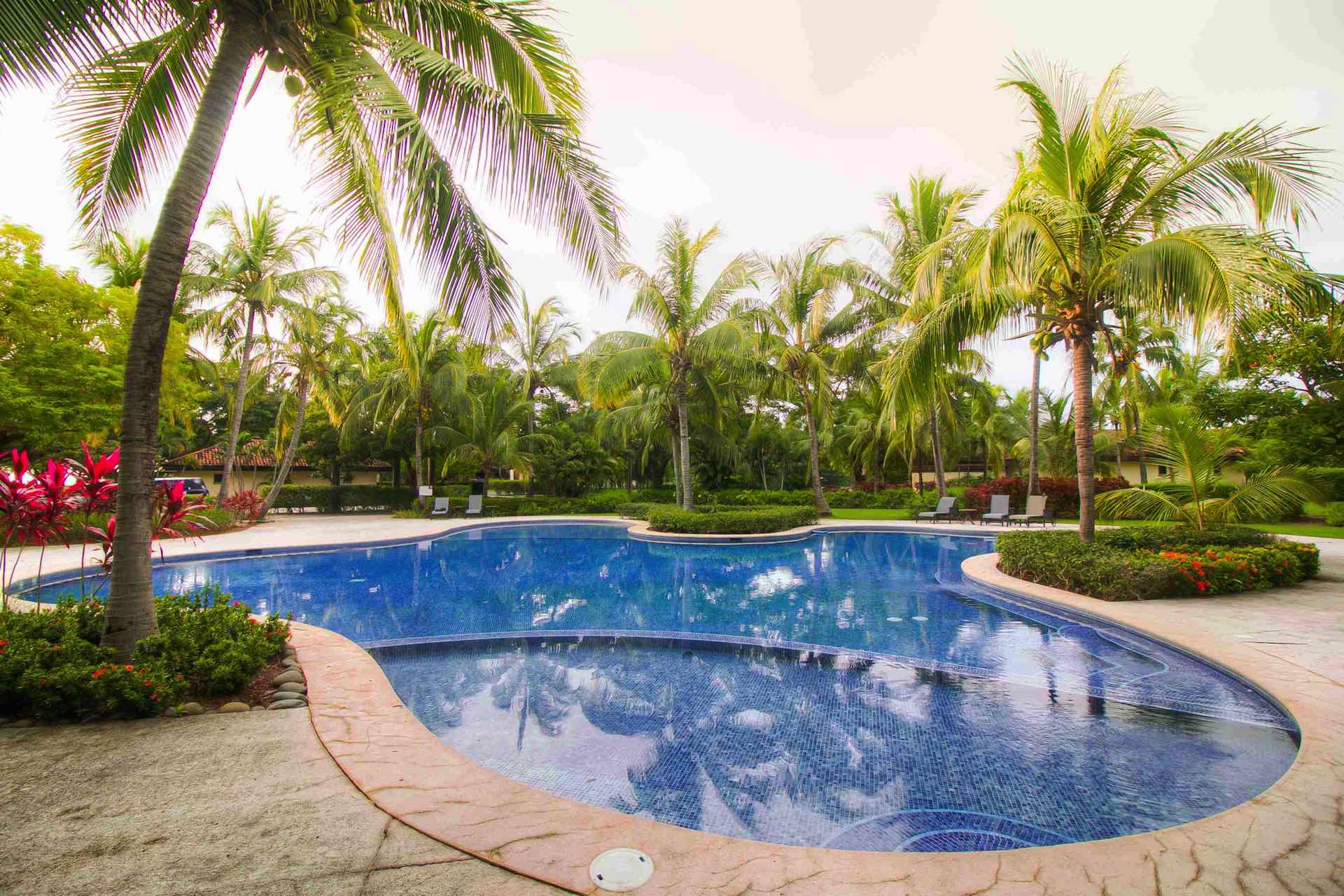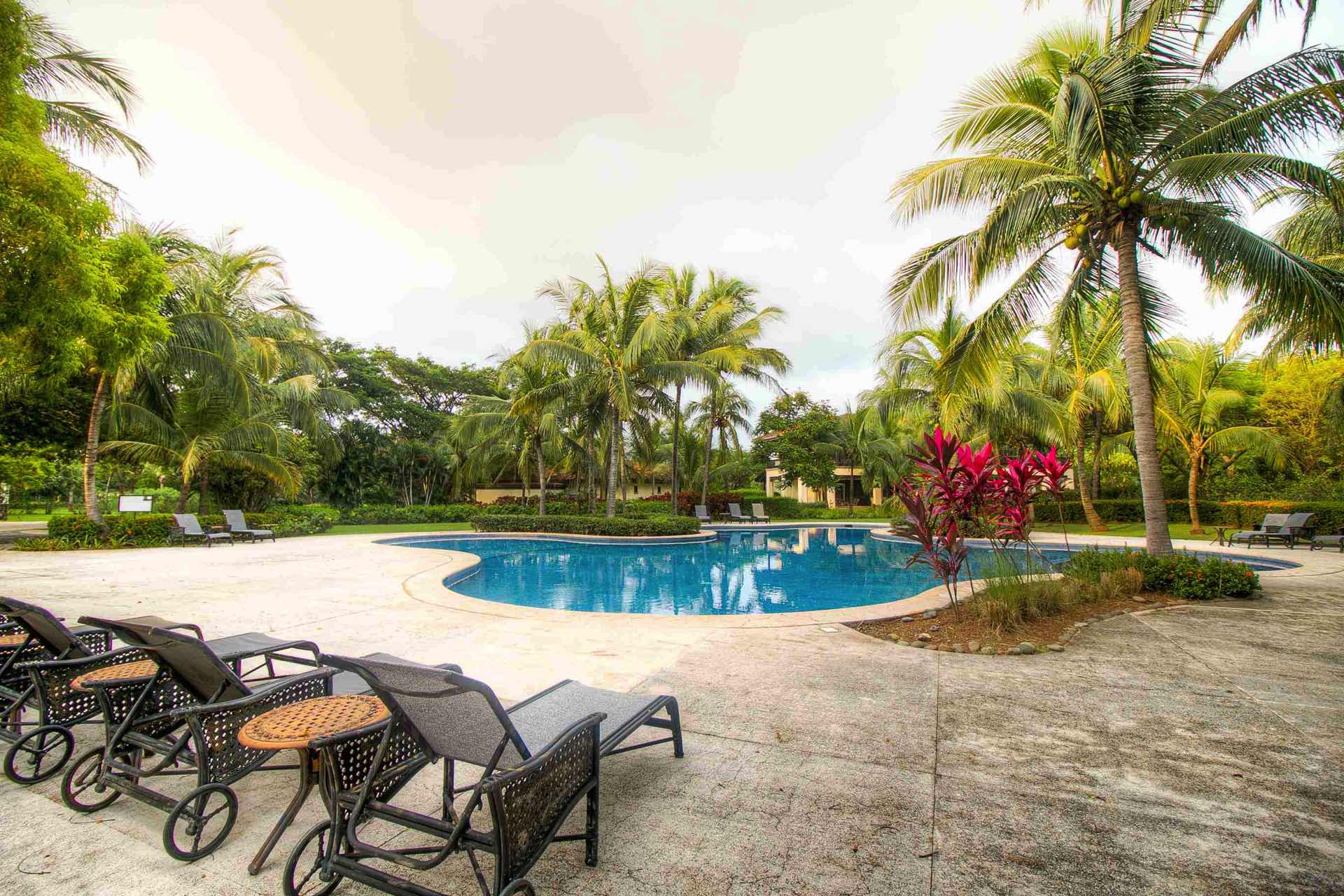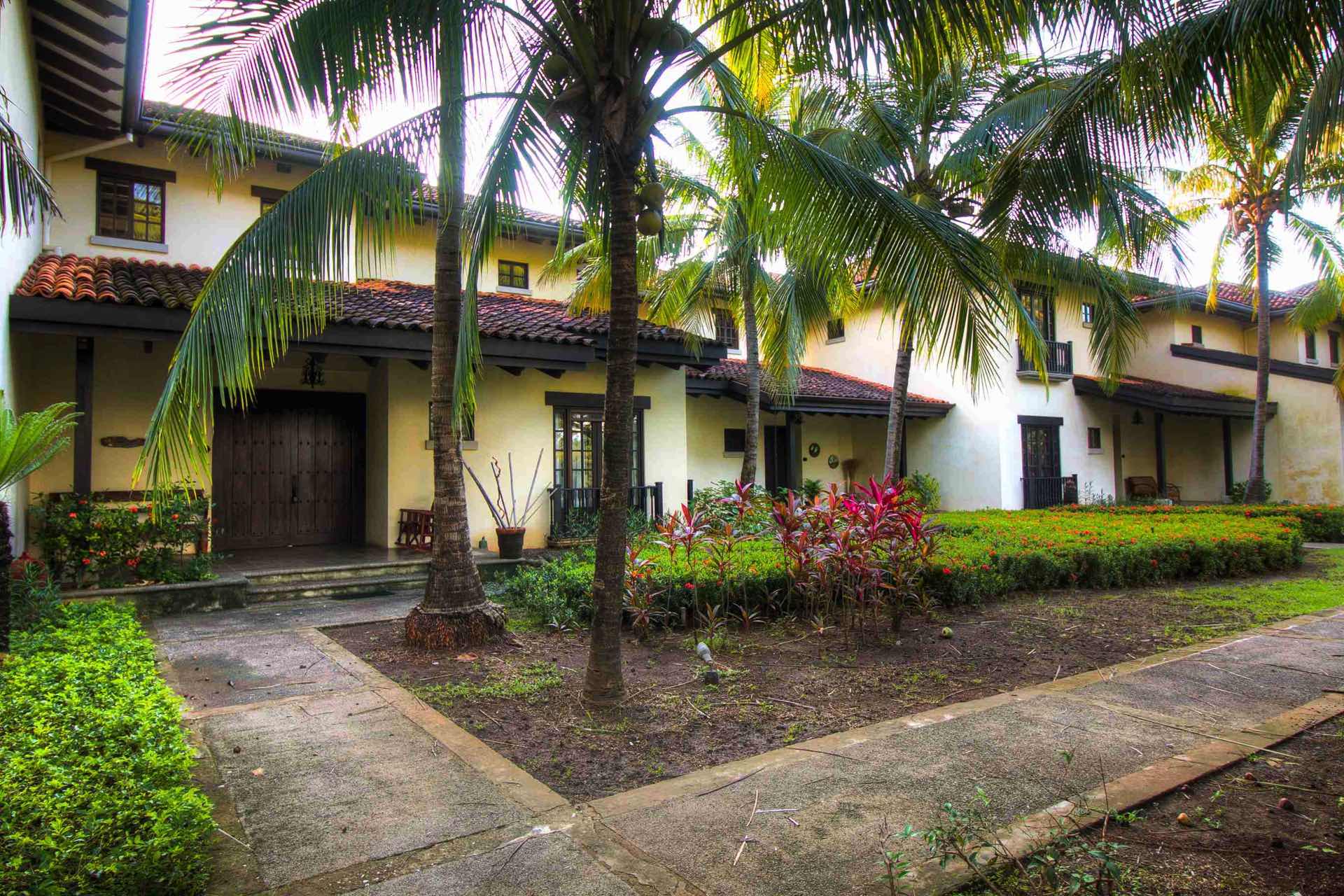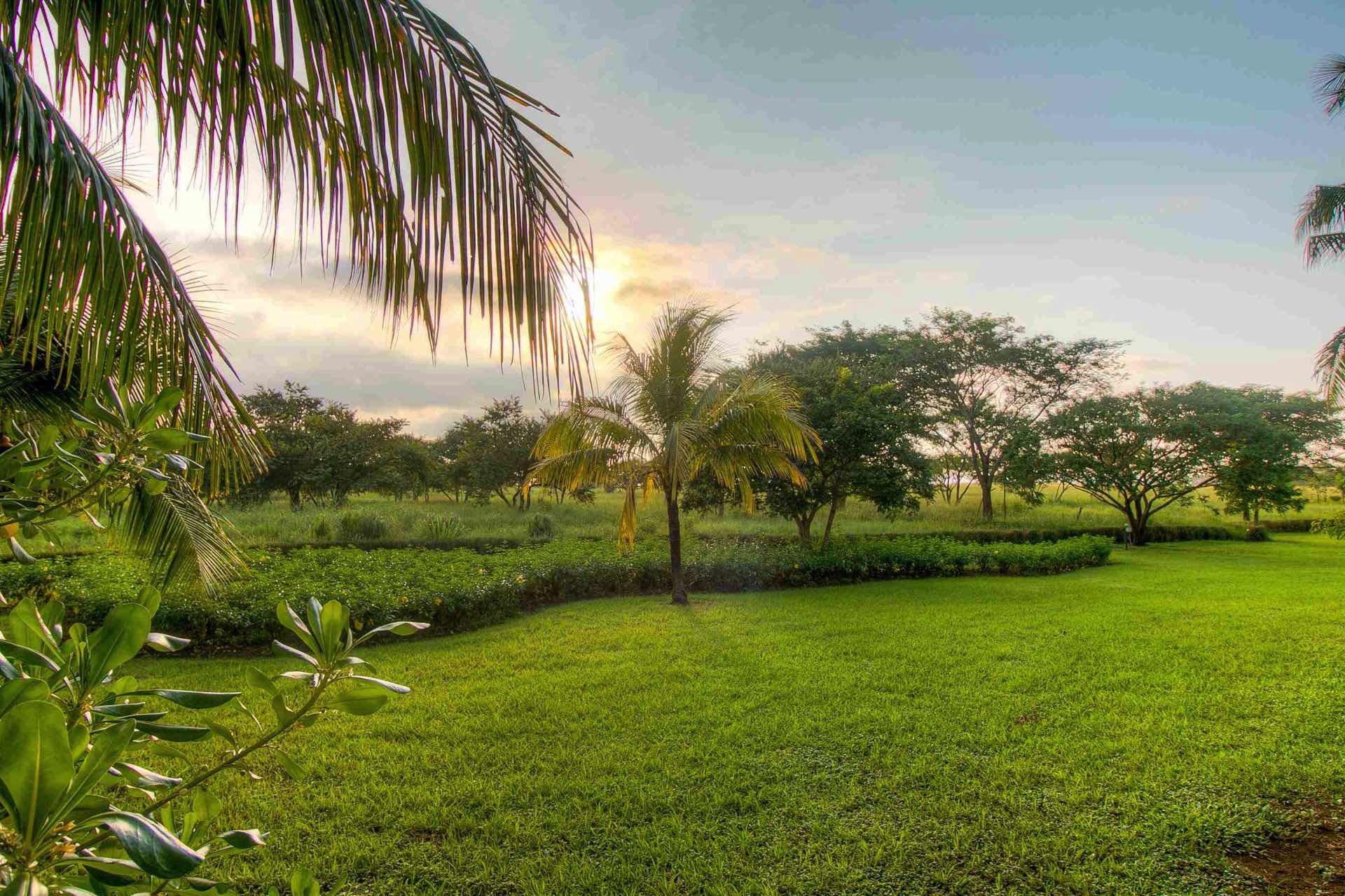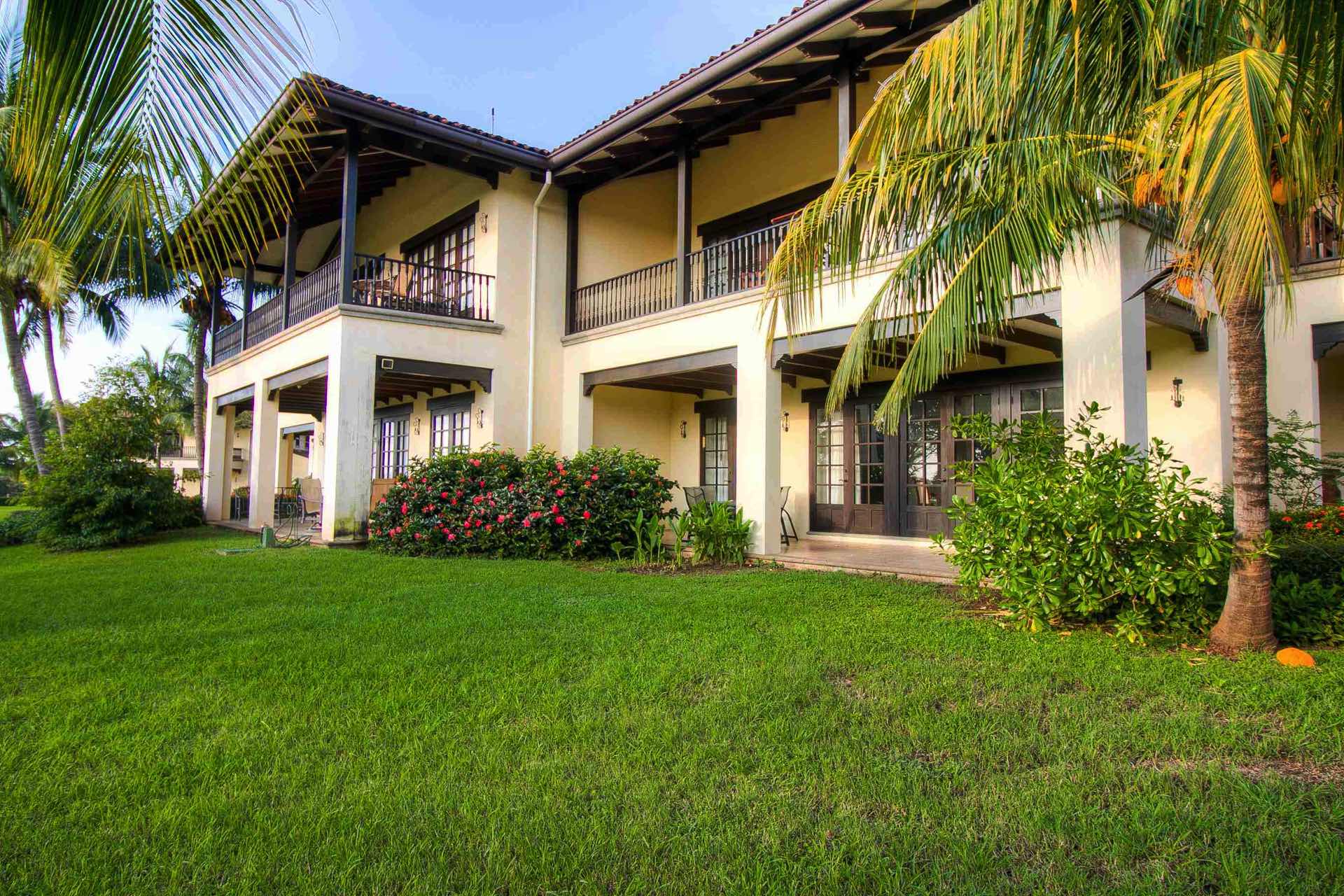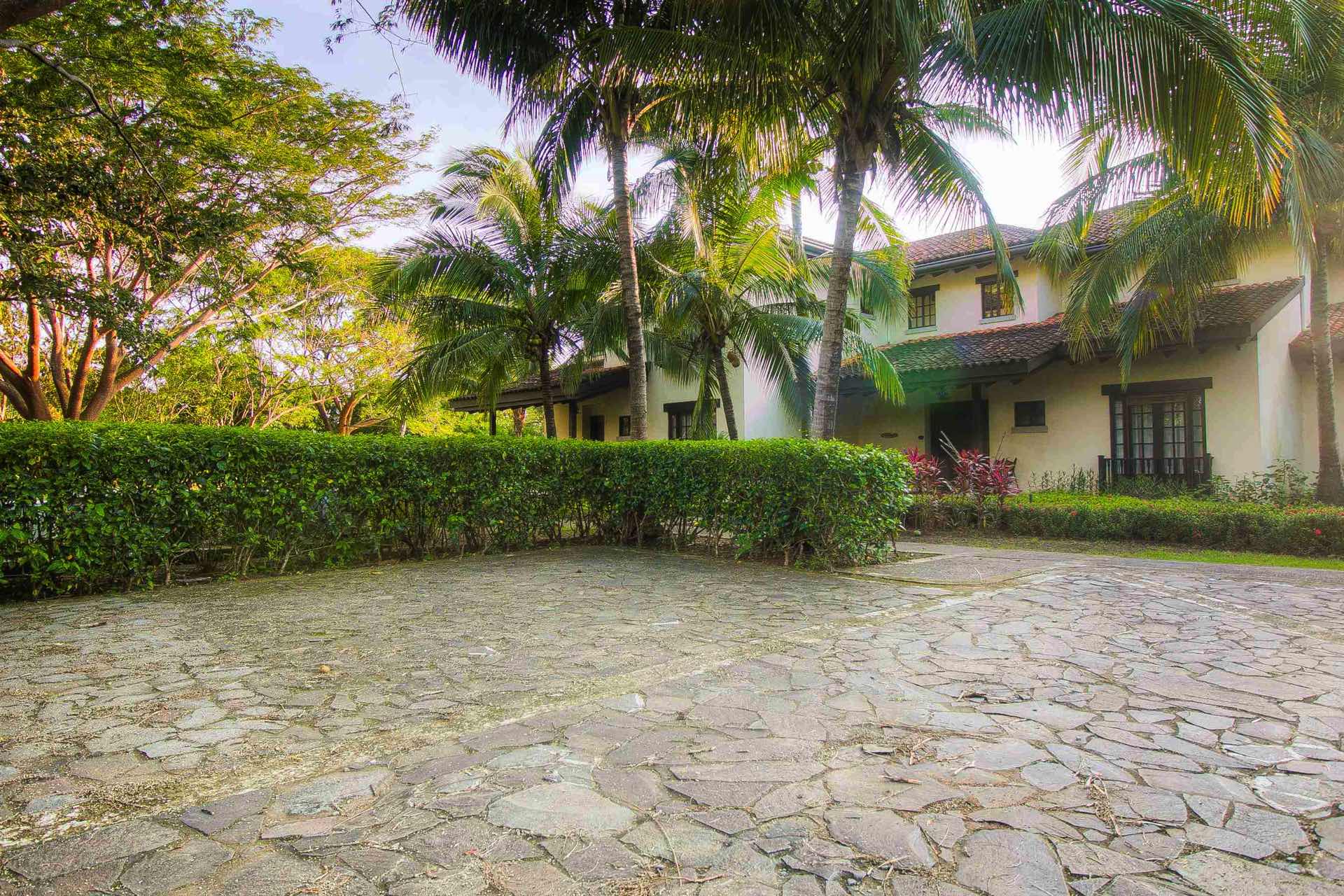 Villa Mansita is a beautiful newly-updated 2-bedroom/2.5-bath vacation villa named after Mansita Beach which is close enough to observe from its terraces. Decorated with an eye for modern lines and bright colors, this family-friendly luxury condo is the ideal home base for your tropical vacation in Costa Rica.

All the comforts you deserve are waiting at Villa Mansita. Wi-fi, cable television and central air conditioning will keep you cool and connected. The fully-equipped chef-ready kitchen with granite countertops is appointed with everything necessary to prepare and serve meals indoors or outdoors on the patio. Upper and lower level living areas open through double sets of glass doors onto generous patios that are furnished for the hours of outdoor relaxation that you've been dreaming of in the tropics. A pull-out sofa in the second-level living room can convert that space to a third sleeping area.

Located in the Jardines de Palma Real community of Hacienda Pinilla, at Villa Mansita all the amenities of Costa Rica's premier gated community are yours. Walk the Hacienda's 3 miles of pristine coastline that stretches north and south just steps from your door. A brick path near the front entrance of Villa Mansita leads to the JW Marriott Resort and breathtaking Playa Mansita. Playa Bonita, another private Hacienda Pinilla beach, adjoins Playa Mansita and features two palapas, restrooms, and a wonderful space to relax and enjoy the sunset. Surf the spectacular waves that break in front of the private Beach Club. Enjoy the 18-hole golf course that meanders from the hillsides to the sea and back. Reserve a special dinner at one of the 5-star restaurants at the JW Marriott.

A well-equipped workout room and the private pool belonging to the Jardines de Palma Real community are also amenities included with Villa Bonita.

HOME HIGHLIGHTS:

- Completely Redecorated in 2017

- Walking Distance to the Beach

- Two Restaurants close by in JW Marriott

SLEEPING ARRANGEMENTS (SLEEPS 6):

- Bedroom 1: King Bed

- Bedroom 2: King Bed

- Extra Sleeping: Pull Out Couch

***On-line bookings made during the year-end holiday weeks must check in and check out on one of the following sets of dates in order for the reservation to be accepted:

Dec 19 - Dec 26

Dec 22 – Dec 29

Dec 26 - Jan 2

Dec 29 - Jan 5
| | Nightly | Weekly |
| --- | --- | --- |
| June 15 - August 19, 2018 | $225 | $1,575 |
| August 20 - October 31, 2018 | $187 | $1,309 |
| November 01 - November 17, 2018 | $245 | $1,715 |
| November 18 - November 25, 2018 | - | $3,206 |
| November 26 - December 18, 2018 | $270 | $1,890 |
| December 19 - December 25, 2018 | - | $2,884 |
| December 26 - January 01, 2019 | - | $4,662 |
| January 02 - January 05, 2019 | $666 | - |
| January 06 - March 31, 2019 | $287 | $2,009 |
| April 01 - April 12, 2019 | $270 | $1,890 |
| April 13 - April 21, 2019 | $325 | $2,275 |
| April 22 - April 30, 2019 | $270 | $1,890 |
| May 01 - June 15, 2019 | $245 | $1,715 |
| June 16 - August 18, 2019 | $260 | $1,820 |
Concierge Services Available
Thank you for entering your review. The review will become available to the system shortly.
Villa Mansita Rental
Rating:
Review Date: 06/11/2018
Fantastic Villa, very spacious, clean and beautiful furnished. The location could not have been better.
Wonderful stay at Villa Mansita
Rating:
Review Date: 06/06/2018
Well appointed villa, beautiful grounds, and attentive service.
Hacienda Pinilla Villa
Rating:
Review Date: 03/07/2018
Our villa was home away from home. Patio coffee in the morning, balcony view sunsets at night. Tranquil relaxing vacation with beautiful shared pool and quick walk to the ocean. Kitchen and bar fully furnished with everything we could need. Hacienda made our vacation the best and we highly recommend to anyone searching for the perfect spot.
Manager Response: 04/06/2018
Response from Stay in Tamarindo
Ann, Sounds like you had an amazing time in Villa Mansita and really got to enjoy what this area offers :-) We'd love to help you plan for another great stay when you're ready to come back down to CR!
Villa Mansita
Rating:
Review Date: 03/05/2018
Villa Mansita is a private and secure property! You have to drive through 2 security checkpoints before arriving at the condo. There is a lock box on the front door, so there is no formal check-in. It is spacious, very clean and well equipped. The pictures online are accurate of the lovely furnishings. It is about a 5 minute walk to the beach and about a 15 minute drive to downtown Tamarindo. Make sure you book a BBQ Fiesta dinner at Black Stallion Ranch while you are there. It was the best meal we had during our 1.5 week stay in Costa Rica! We would definitely stay at Villa Mansita again.
Manager Response: 04/06/2018
Response from Stay in Tamarindo
Thank you Doreen! We are happy to hear that you enjoyed your time in Villa Mansita. Thank you for the food recommendations to our future guests :) So good that you had a great time and hope you come back for a visit very soon!
Great Place to Stay
Rating:
Review Date: 01/27/2018
Facility was well equipped with supplies to be used for dishes, laundry, etc. Rooms were large and comfortable. Good internet service. Felt able to "live" in the facility. Would have liked to have a "landline" telephone available to use.
Manager Response: 01/29/2018
Response from Stay in Tamarindo
Thank you Paul, we're very happy to know you enjoyed your stay in Villa Mansita and felt as comfortable as your own home. Thank you for staying with us!
Modern and well equipped with outstanding service
Rating:
Review Date: 12/30/2017
We had an amazing experience at this villa. It is well furnished, well equipped with all necessities, and the staff takes care of every need you might have even at short notice. The playa manSita beach is within walking distance and is very clean and offers quiet but very satisfying beach time for the entire family. The staff can arrange activities which offer adventure as well as flexibility for your special needs. The surfing trip that was arranged for us was fully customized and at a very uncrowded beach with spectacular waves. The staff also helped arrange chef services every night of our stay which took away the hassle of cooking and cleaning, which in turn took the stress out of this vacation. Special shout out to Christina who was our facilitator during the entire stay. The Villa itself is very comfortable and the community is very safe. If I am ever back in this area I would not look any further than this villa and stay here again. Thank you for helping us create such lovely memories.
Manager Response: 01/28/2018
Response from Stay in Tamarindo
Sandeep, Thank you so much for sharing your experience with us and future guests. So glad to hear you and your family had a memorable time in Villa Mansita and area. It was really our pleasure to assist you and we hope to see you soon again back in Costa Rica. Pura Vida!
Great stay near the ocean
Rating:
Review Date: 12/19/2017
Wonderful place to stay, absolutely beautiful home. Very close to the Marriott which provides many additional amenities. Concierge service was a nice touch.
Manager Response: 01/28/2018
Response from Stay in Tamarindo
Travis, We're glad to know you enjoyed your stay at Villa Mansita and also enjoyed the area! Thank you again for staying with us, hope you make it back sometime soon. Pura vida!
Well appointed -great location;
Rating:
Review Date: 11/20/2017
The 2 bedroom duplex was beautifully decorated, immaculate and the entire complex was very well maintained. The staff were responsive to our requests -needing additional room keys and checking on us when a loud noise in the area occurred. Great location -walking distance to the Marriot and short golf cart ride to the Beach Club which we enjoyed, and 30min to Tamarindo. We LOVED Lola's -be sure not to miss that!! The only request is for the cleaning staff to refrain from placing our clothes in the dryer to avoid shrinkage with delicate items.
Manager Response: 12/18/2017
Response from Stay in Tamarindo
Thank you Kathy! We're very happy to know that you liked the Villa and had a great experience, we hope to have you back soon!!
Paradise
Rating:
Review Date: 05/14/2017
Manager Response: 06/01/2017
Response from Stay in Tamarindo
Charlie, It's great to know you had an awesome experience. Thank you for staying with us!
Your request has been sent. We look forward to meeting all your vacation needs!
Optional Guest Protect Plan travel insurance
The Guest Protect Plan from CSA Travel Protection Includes:
✓
Valuable benefits before, during and after your vacation
✓
Reimbursement of non-refundable trip costs if you must cancel your trip or cut it short due to covered sickness, injury or other events
✓
150% of trip cost coverage for covered trip interruptions
✓
24/7/365 emergency assistance hotline, plus access to a network of physicians
View complete plan details
Yes! I want the CSA Travel Protection Guest Protect Plan
No, I don't want this insurance and understand that I may be responsible for cancellation penalties in accordance with the Terms and Conditions, up to 100% of the rental costs.