Pueblo Colonial #8 | Costa Rica House Rental
Tamarindo Vacation Rental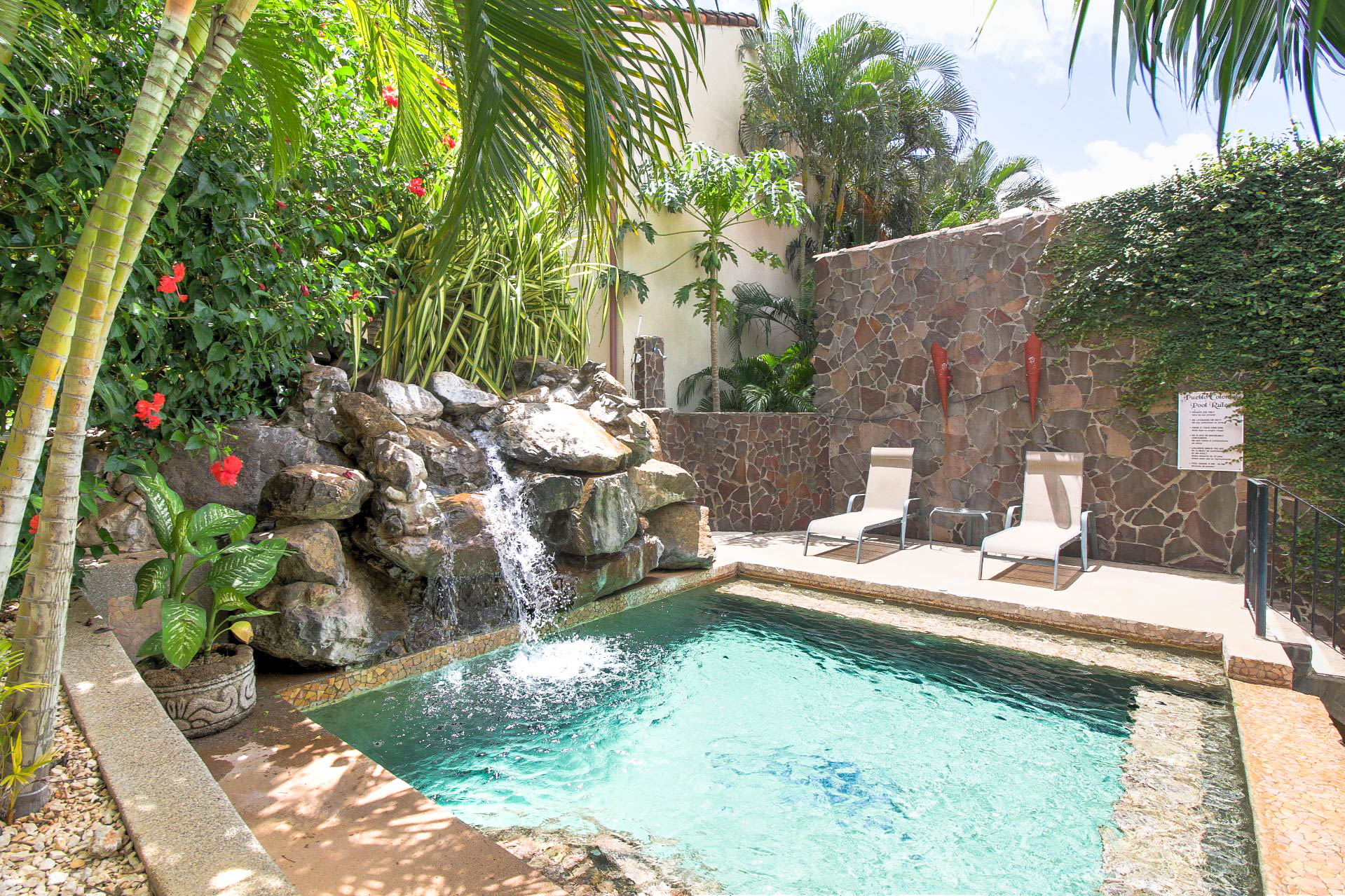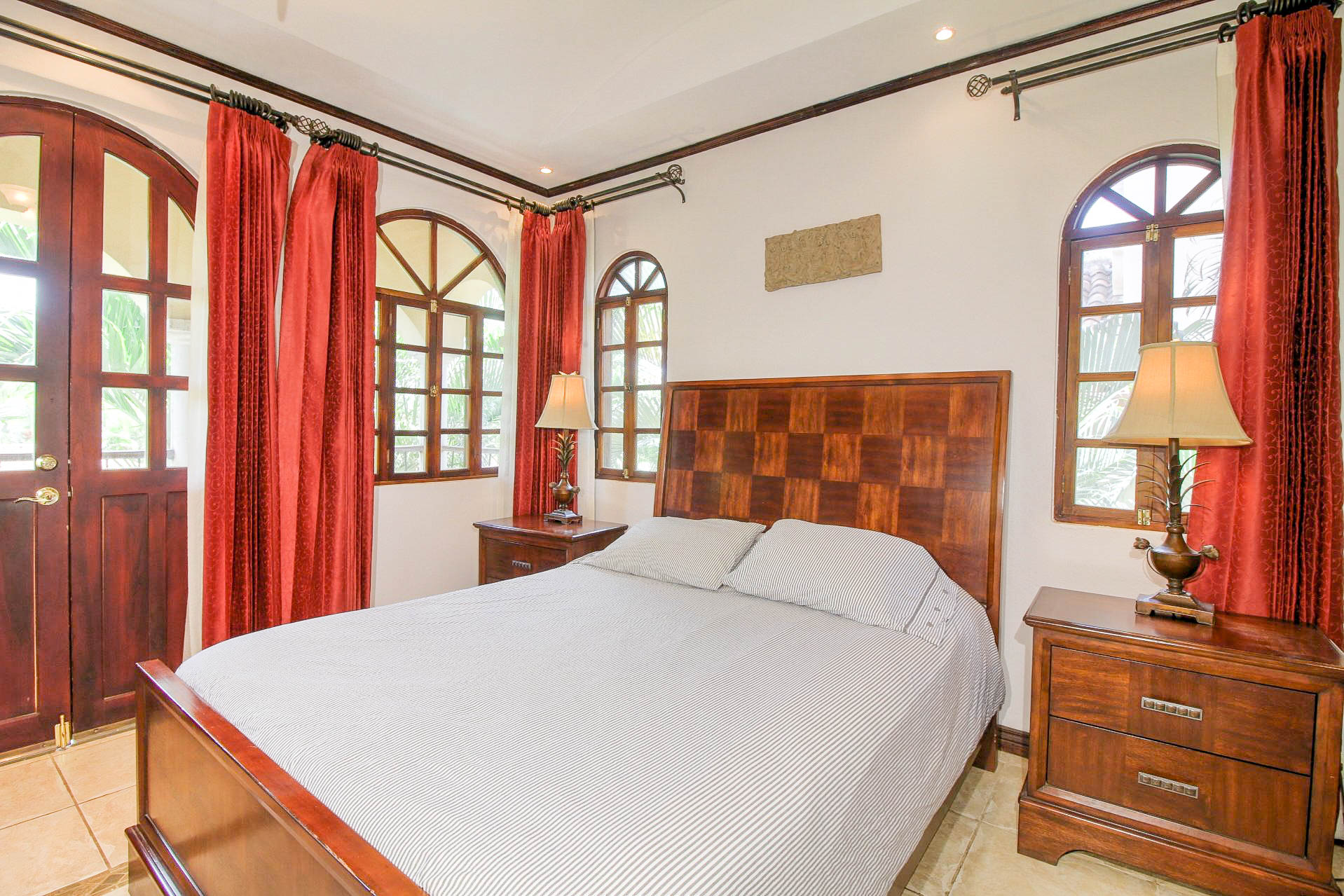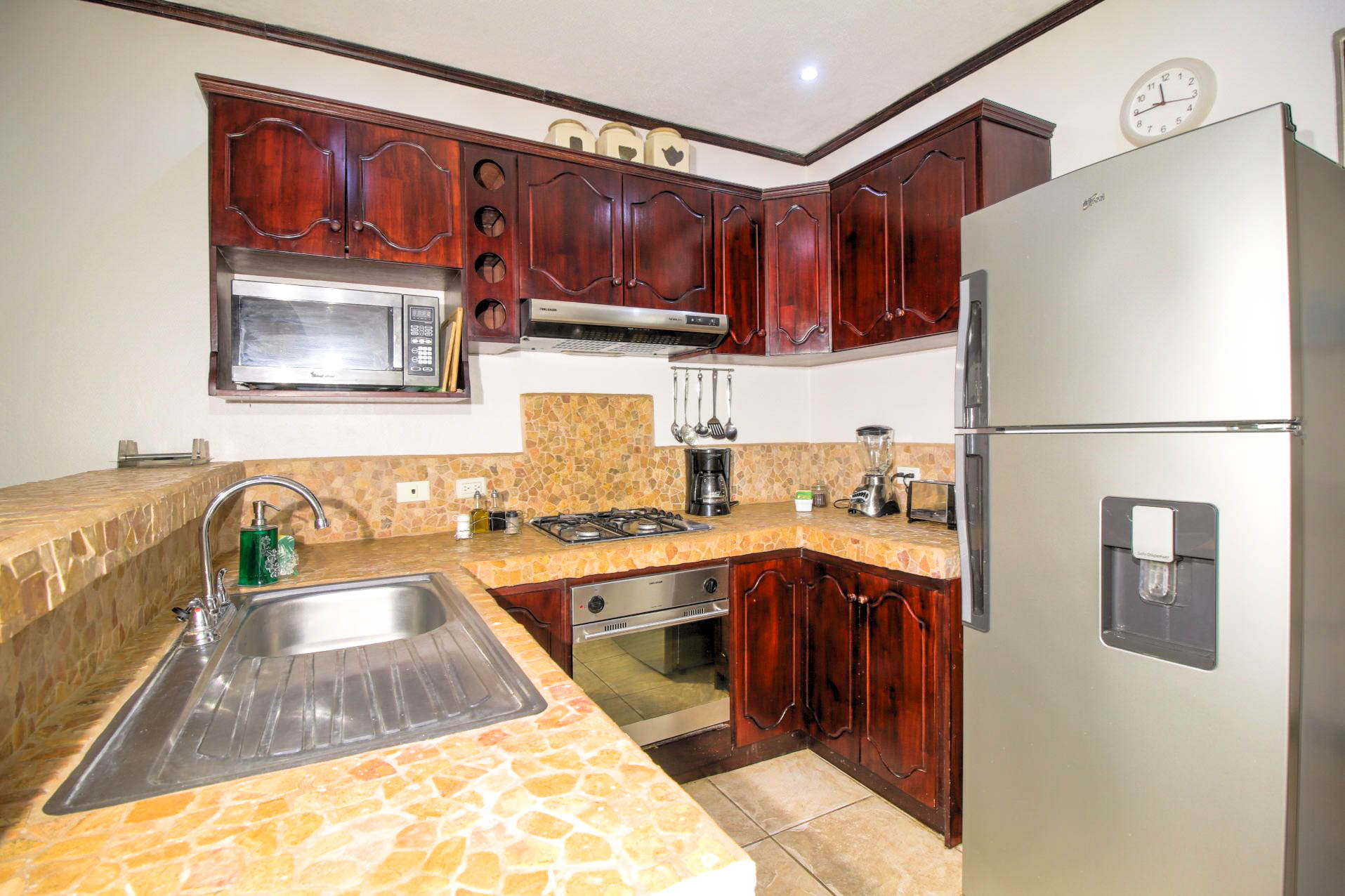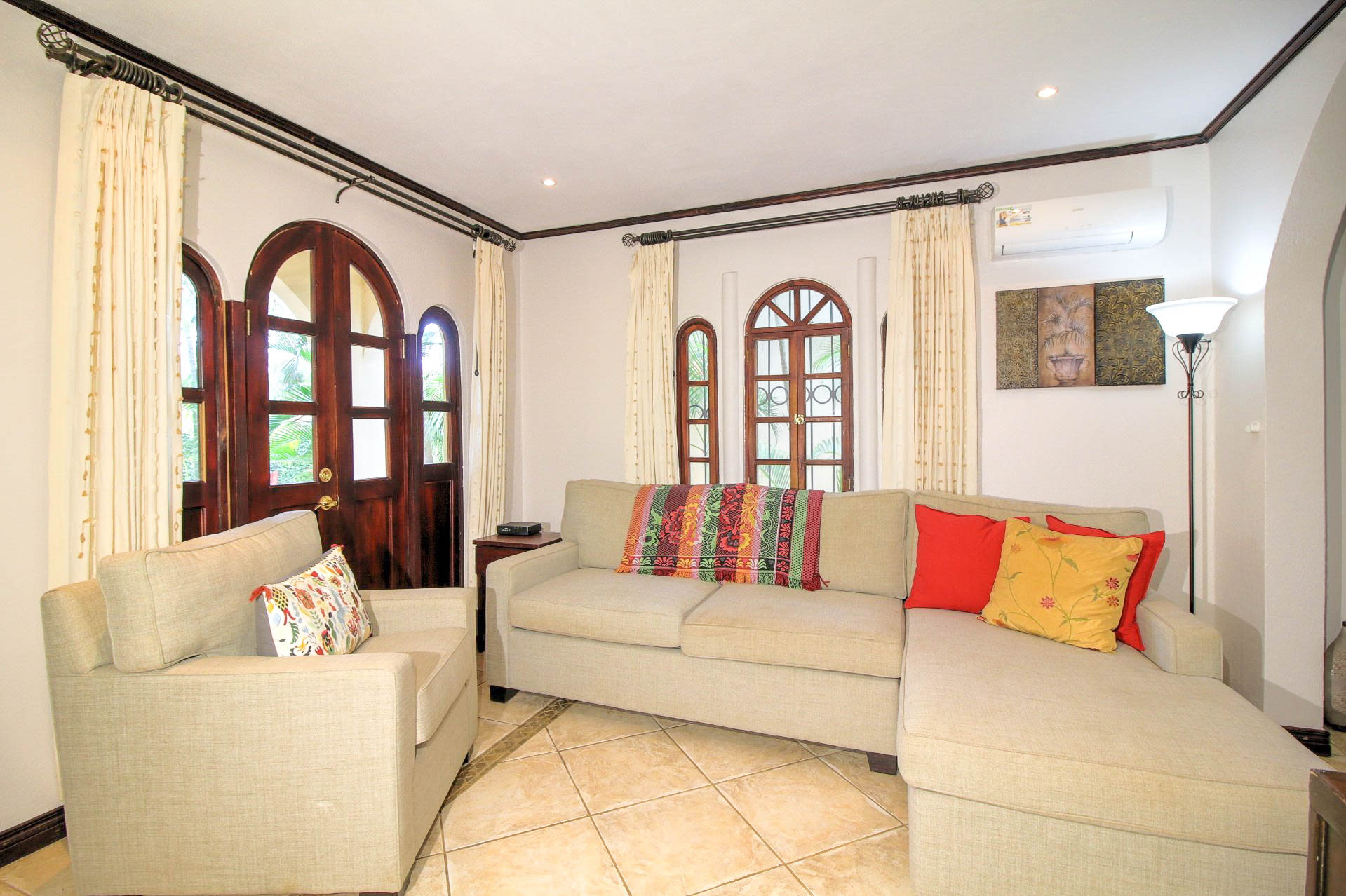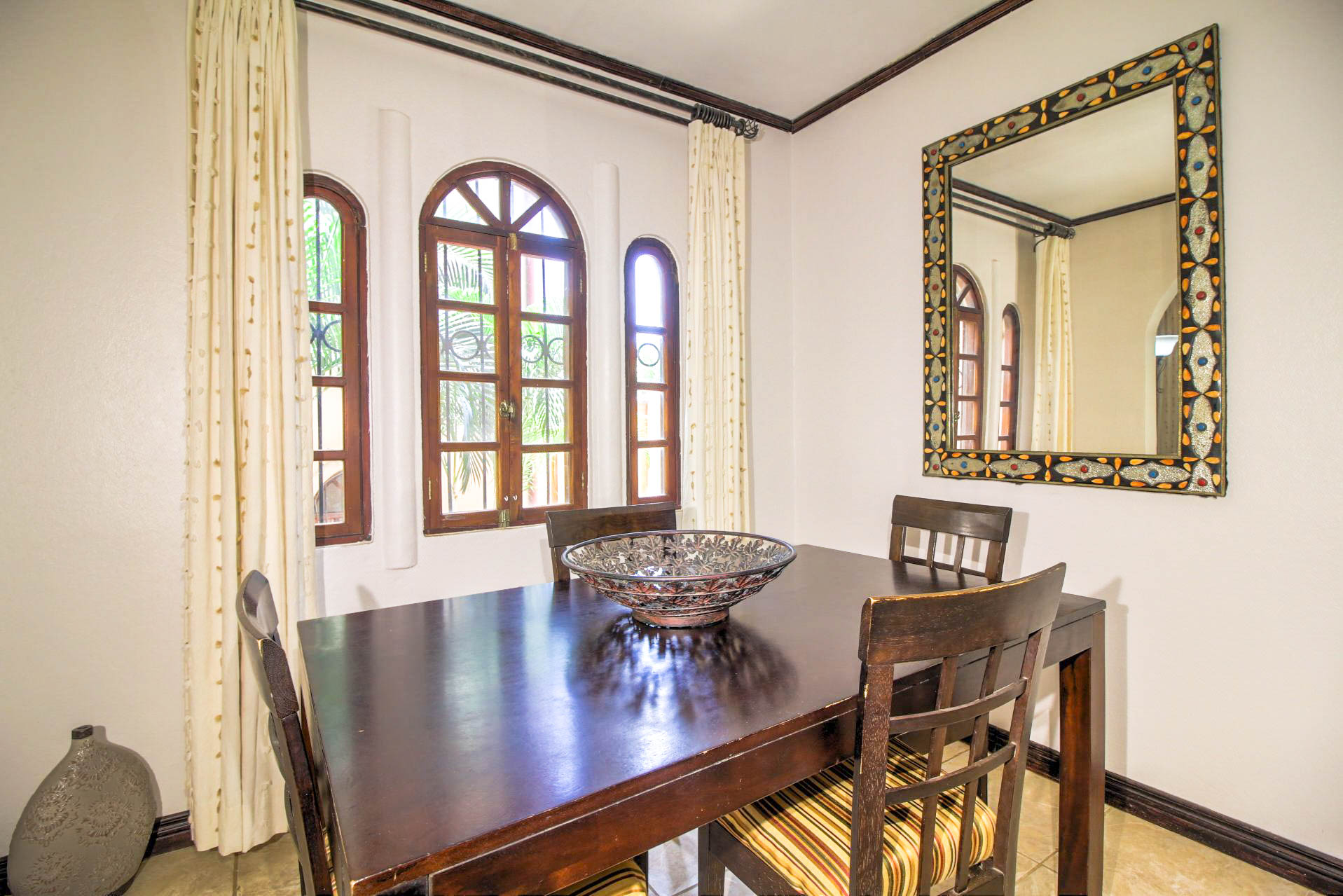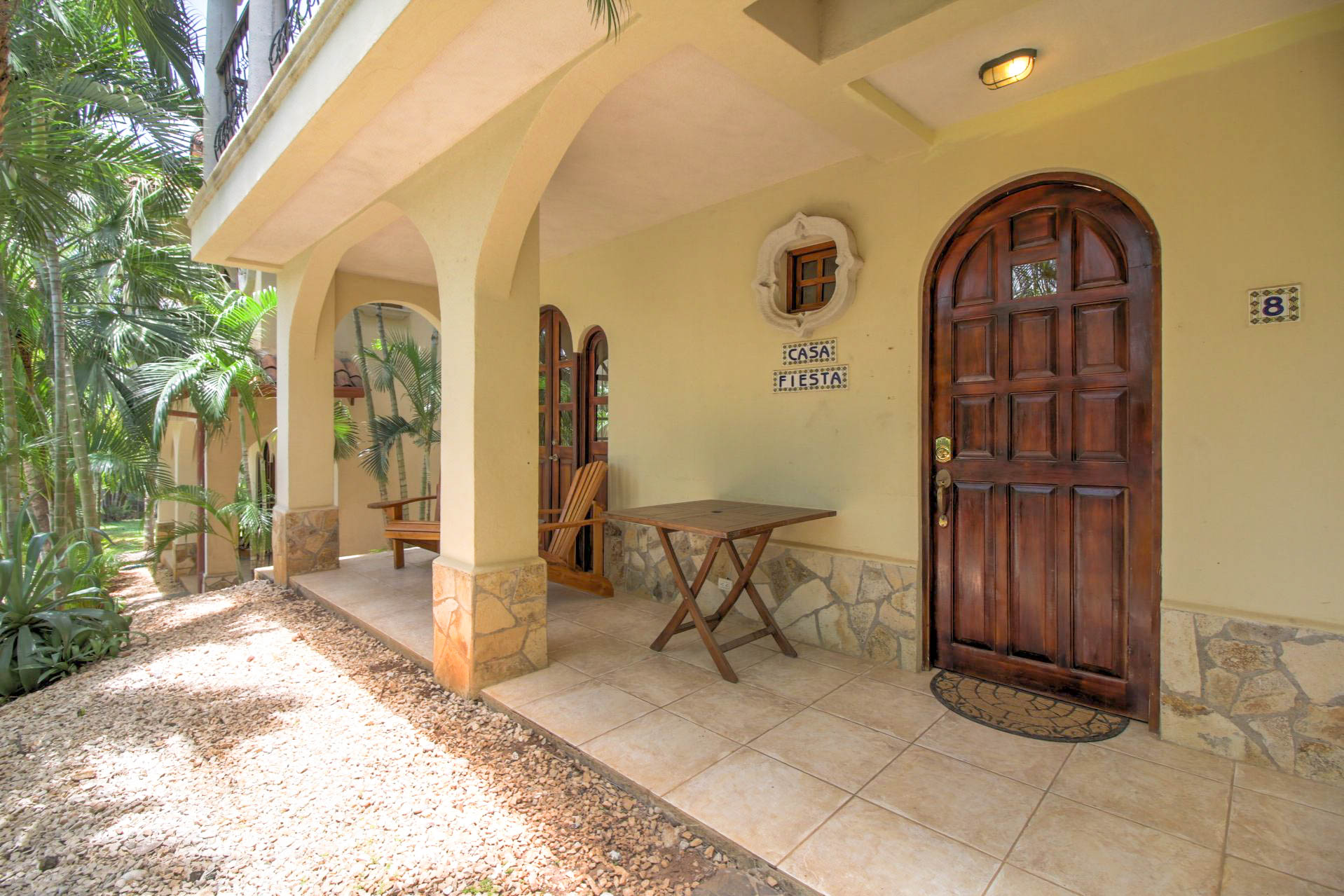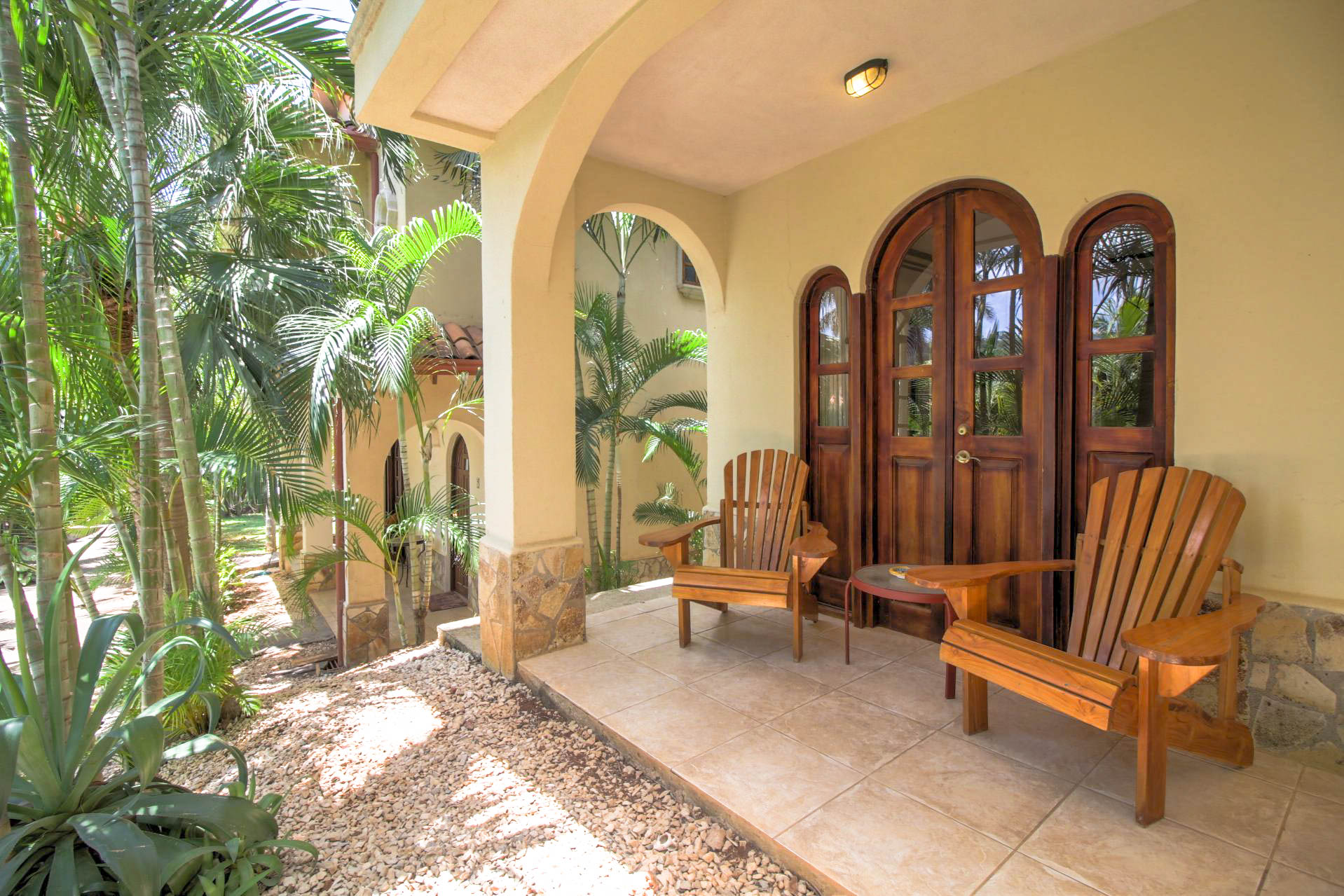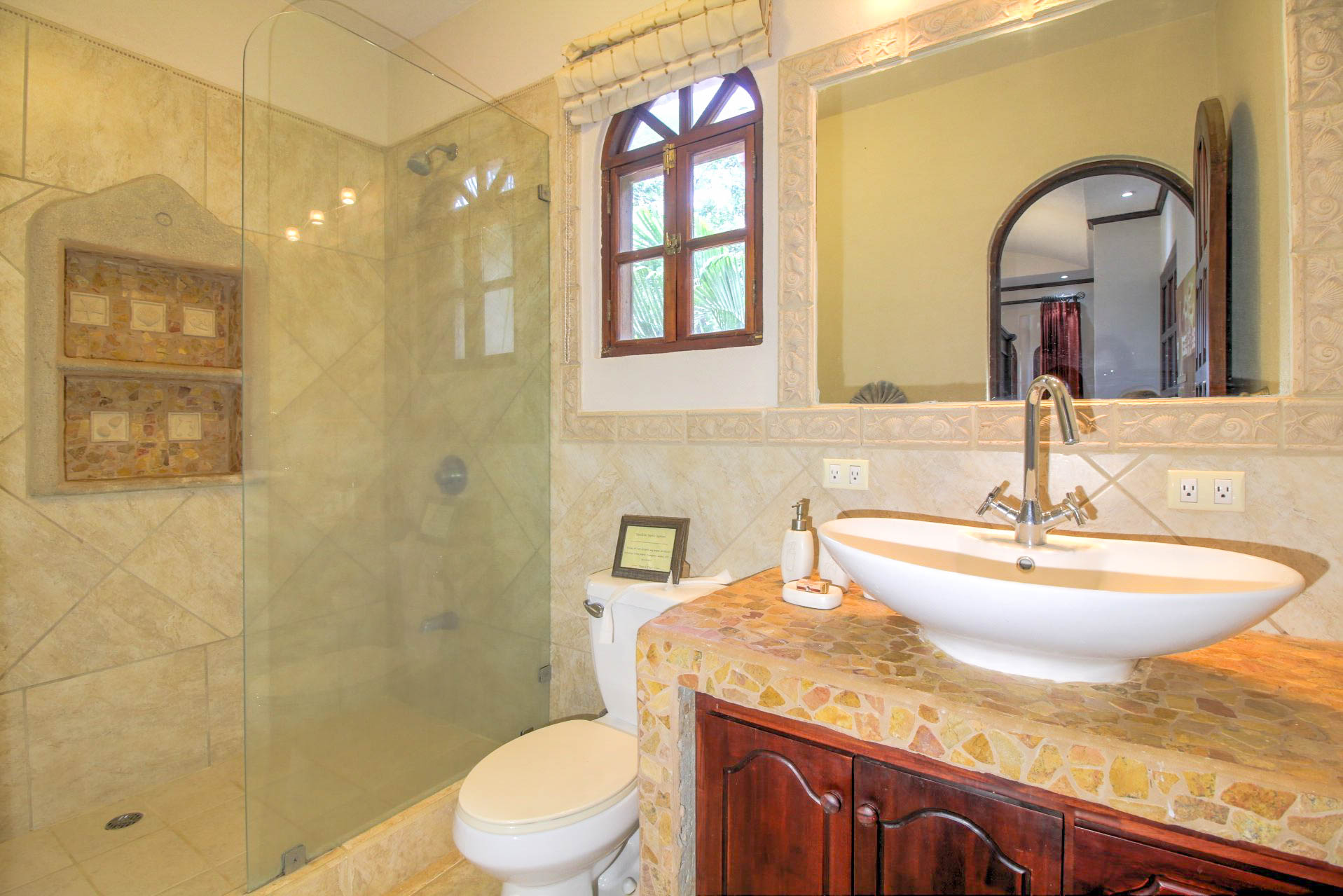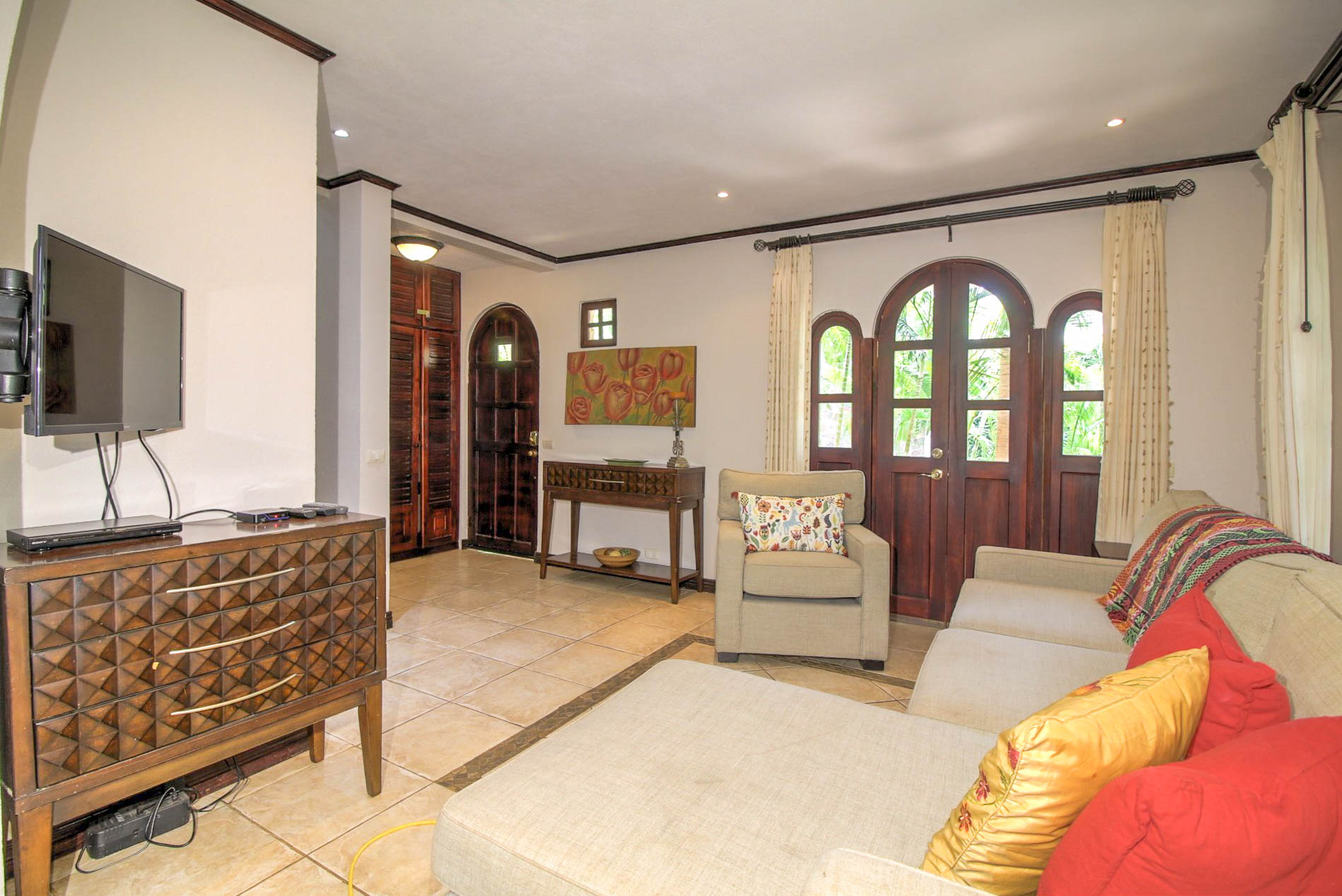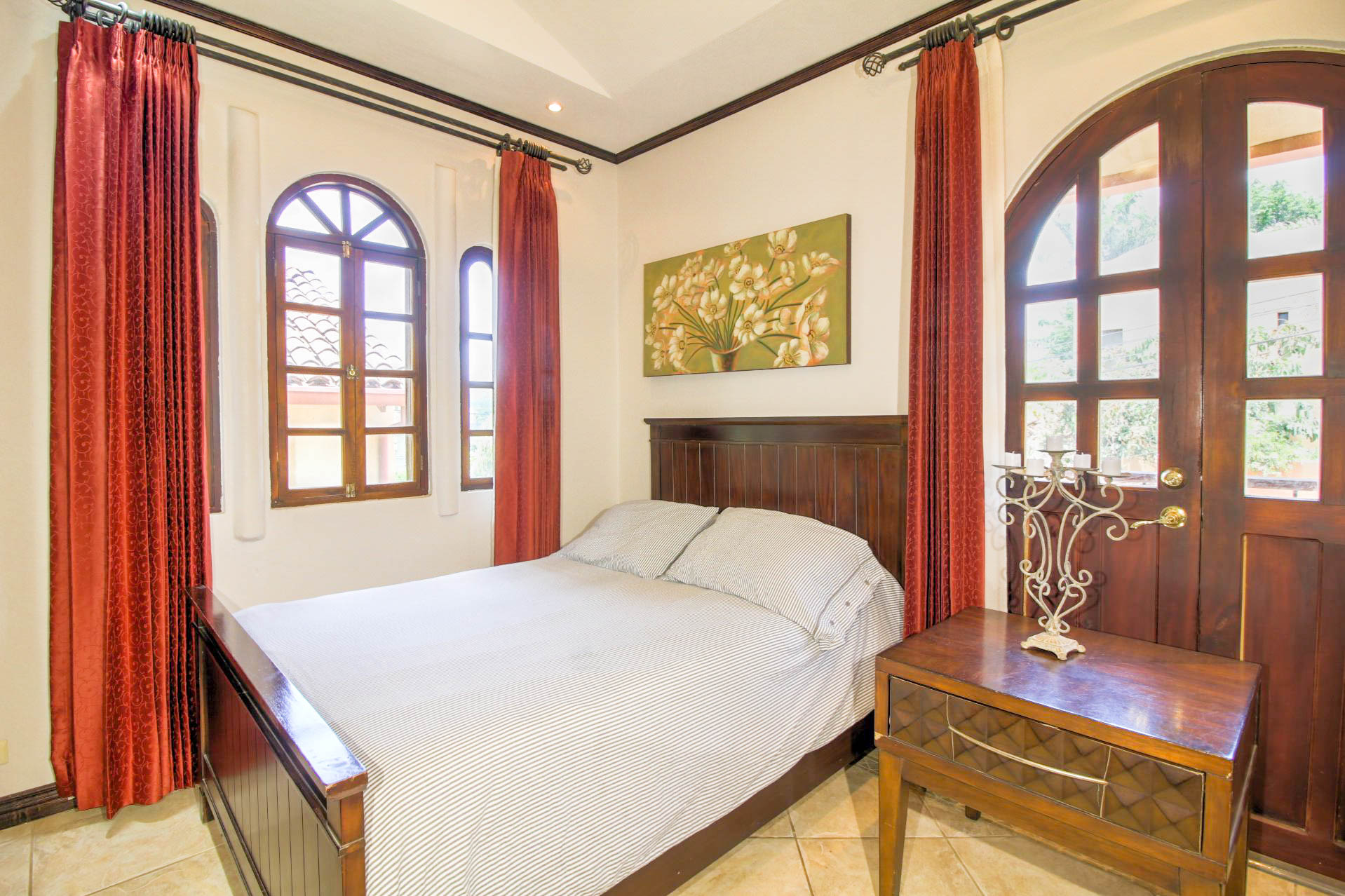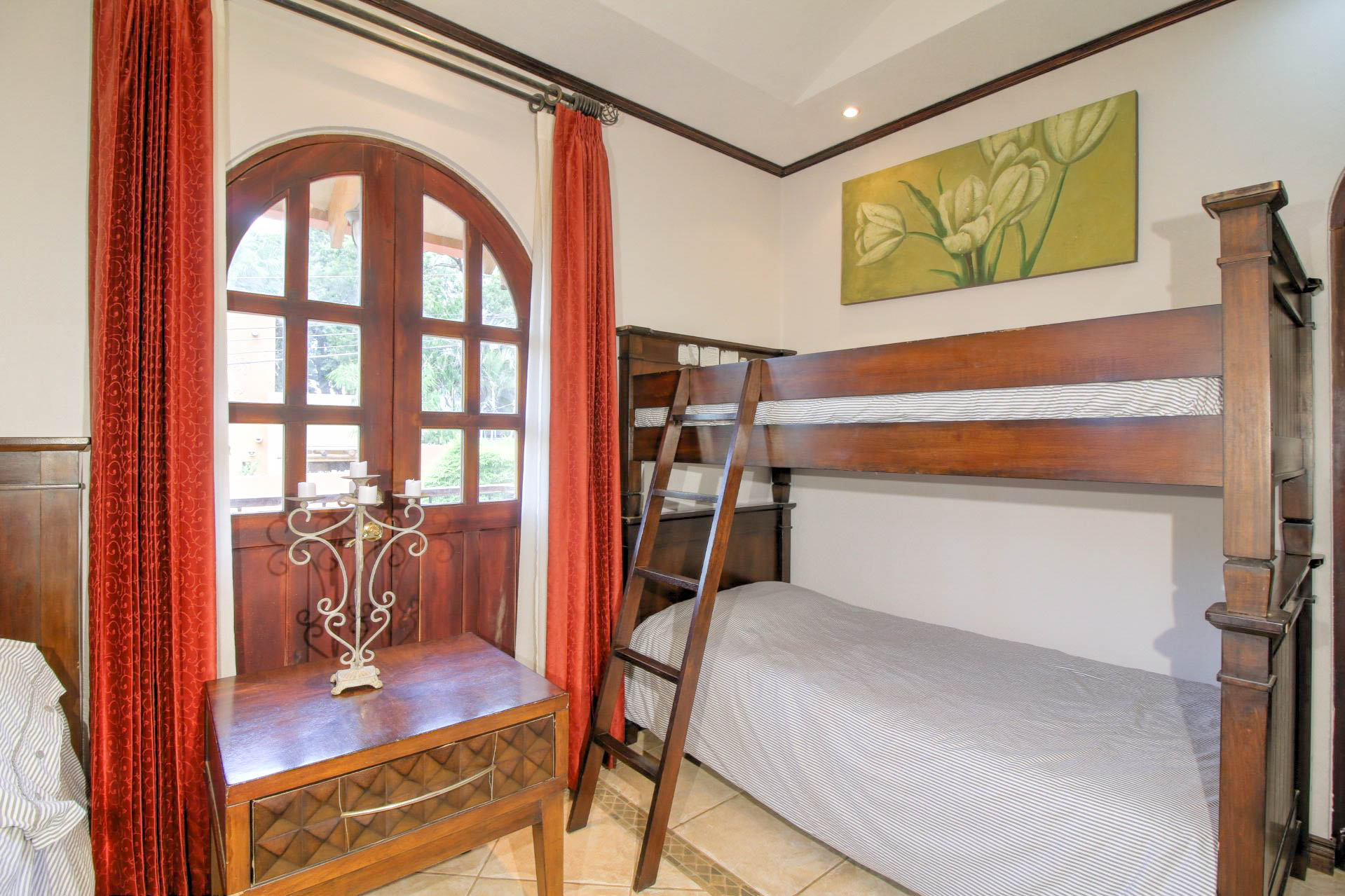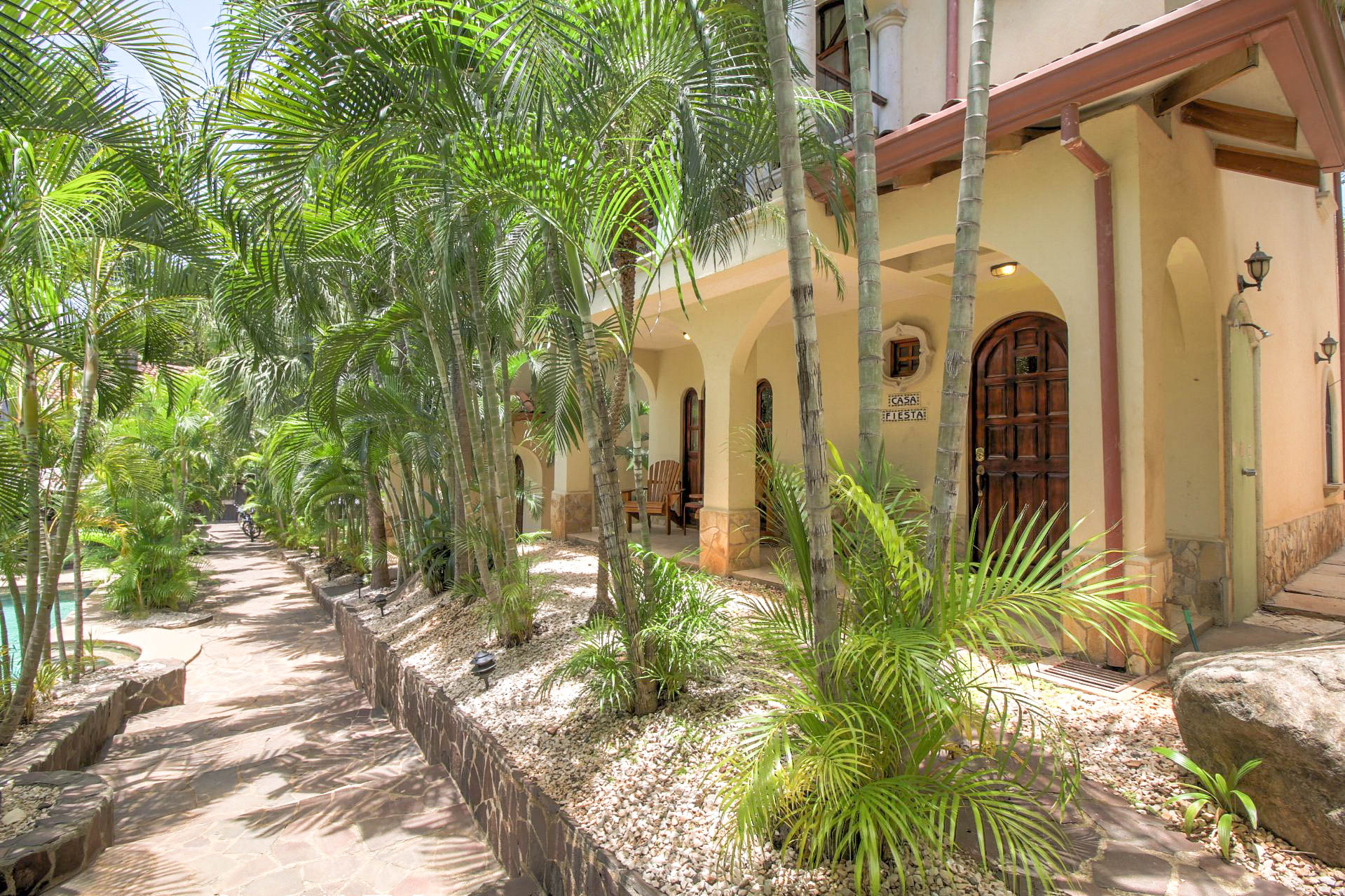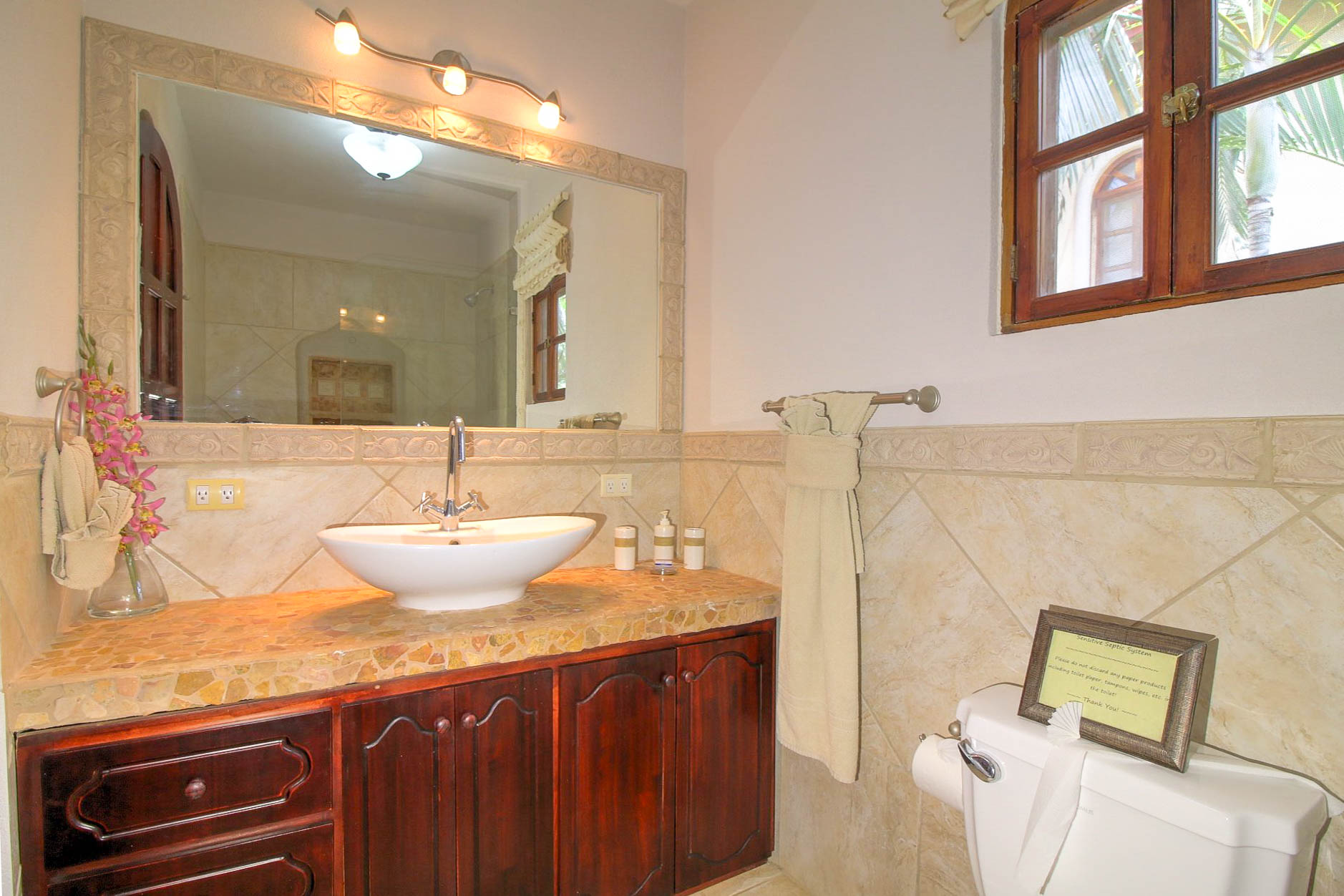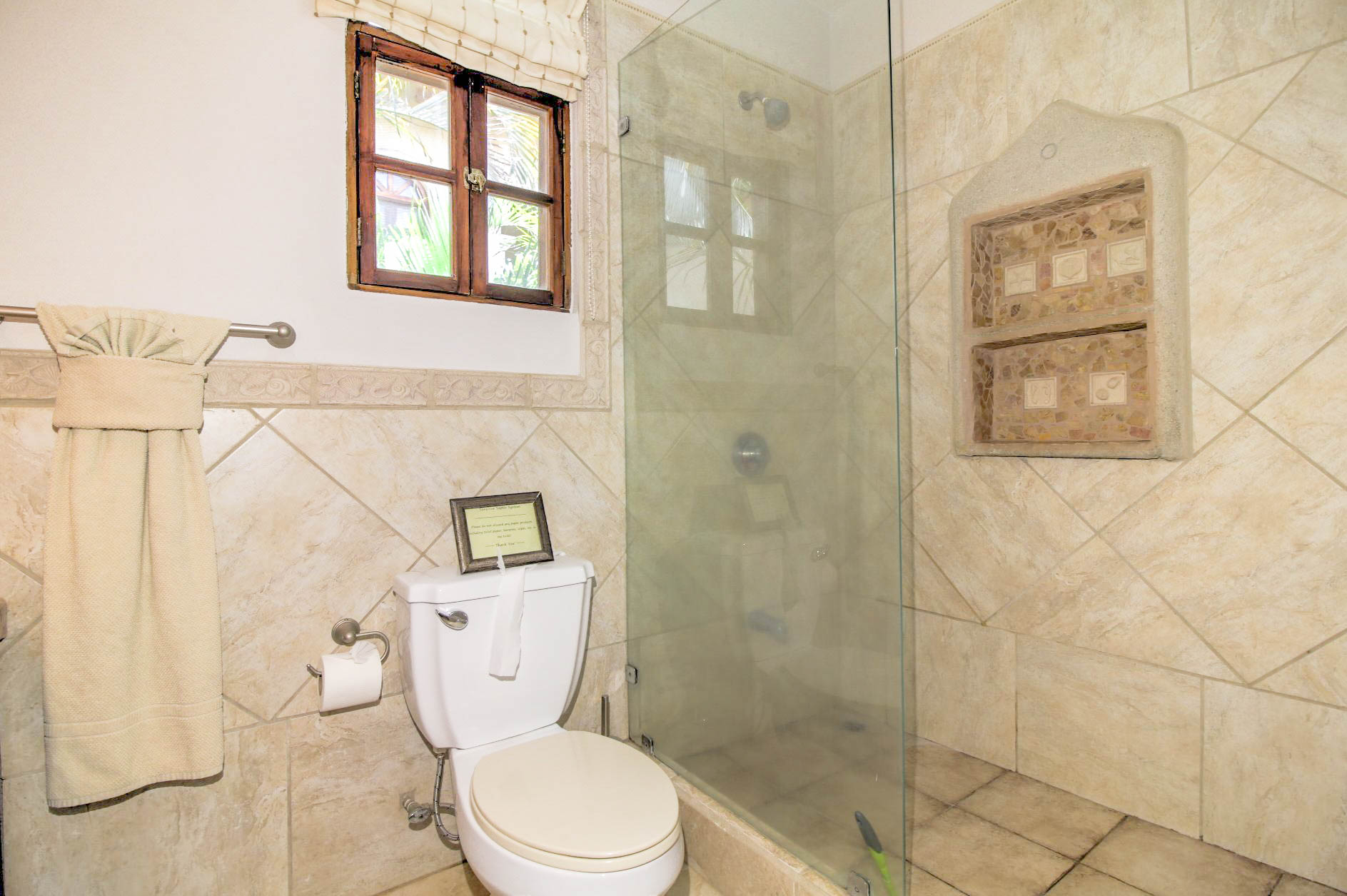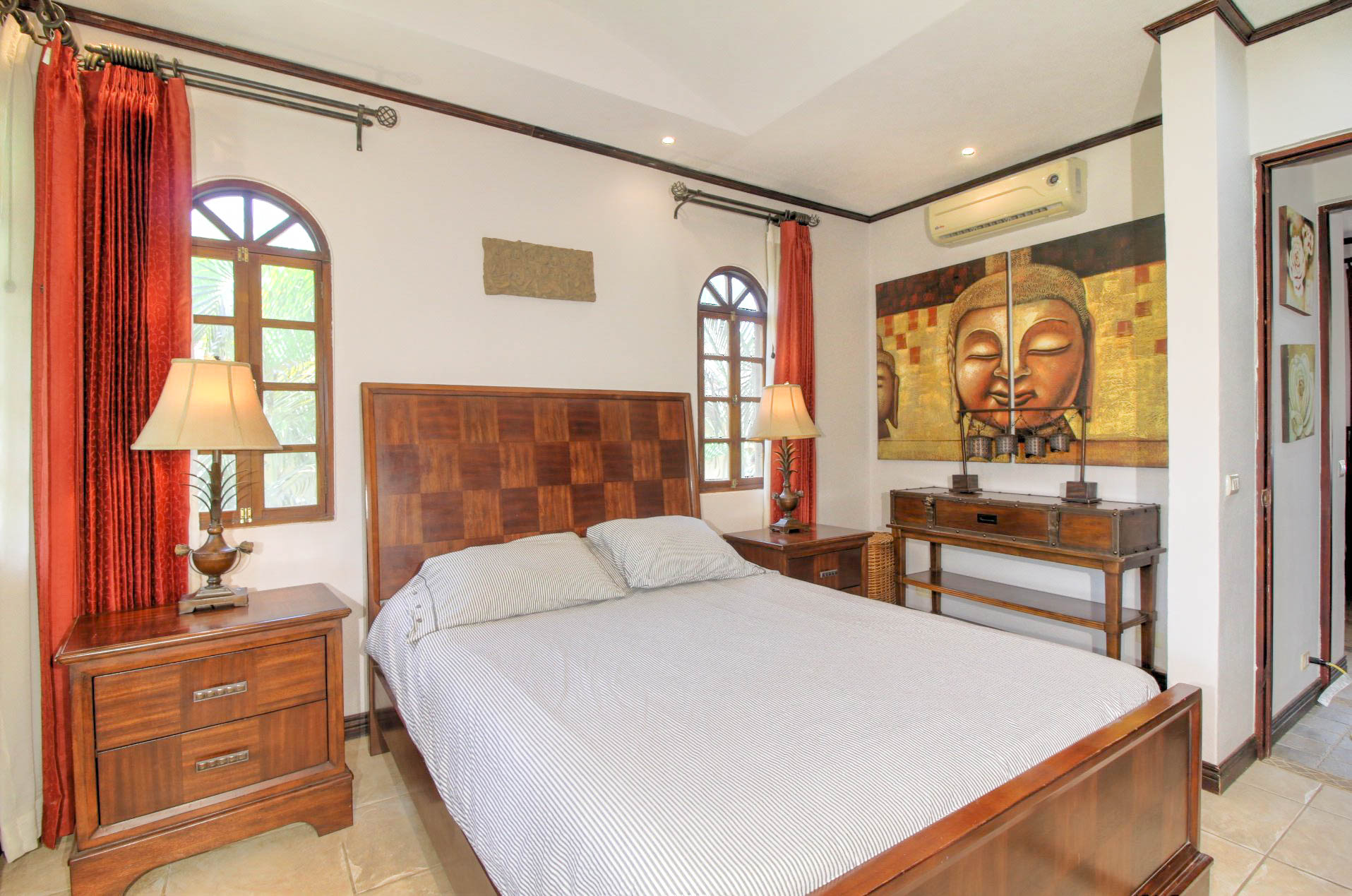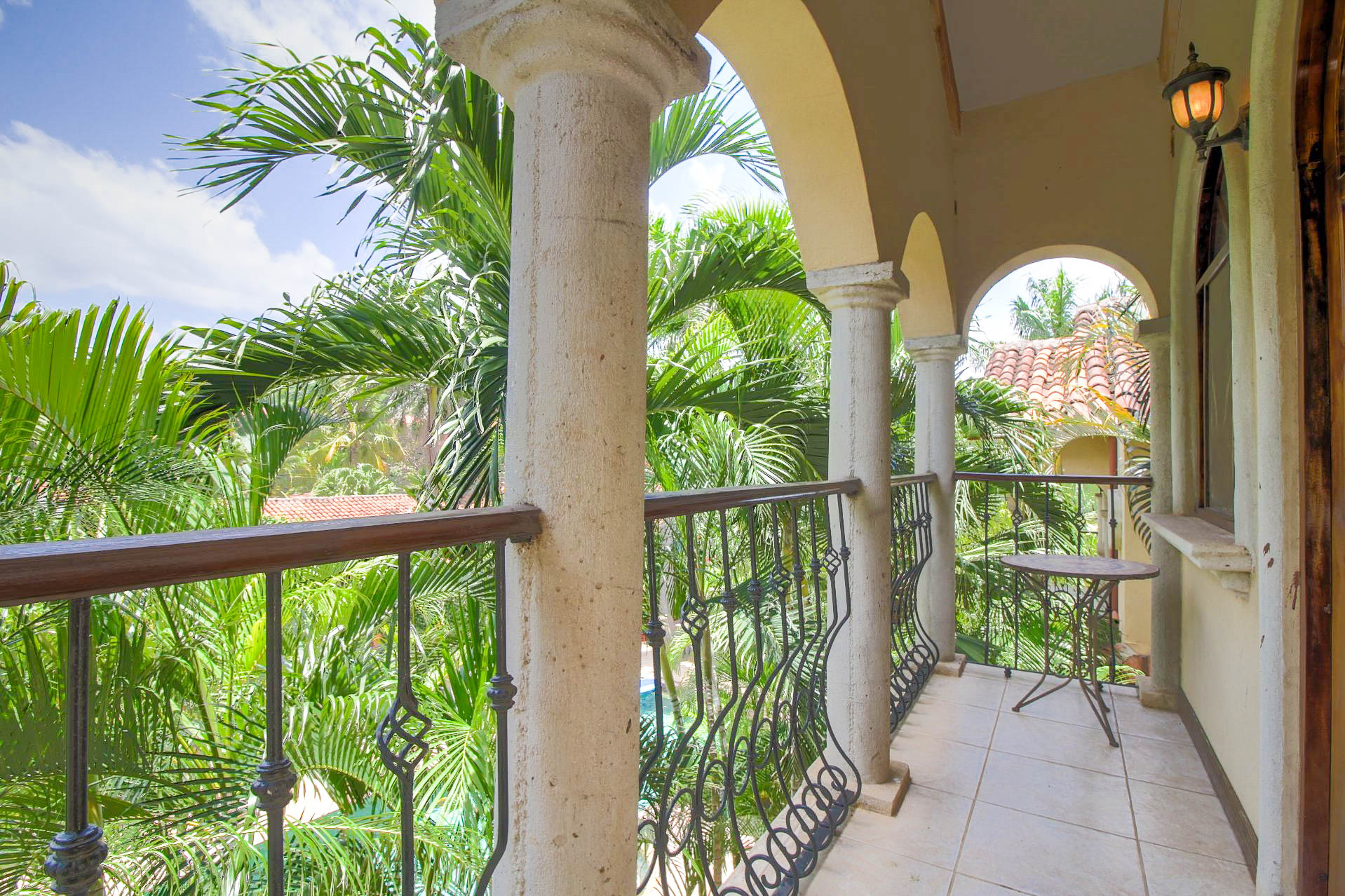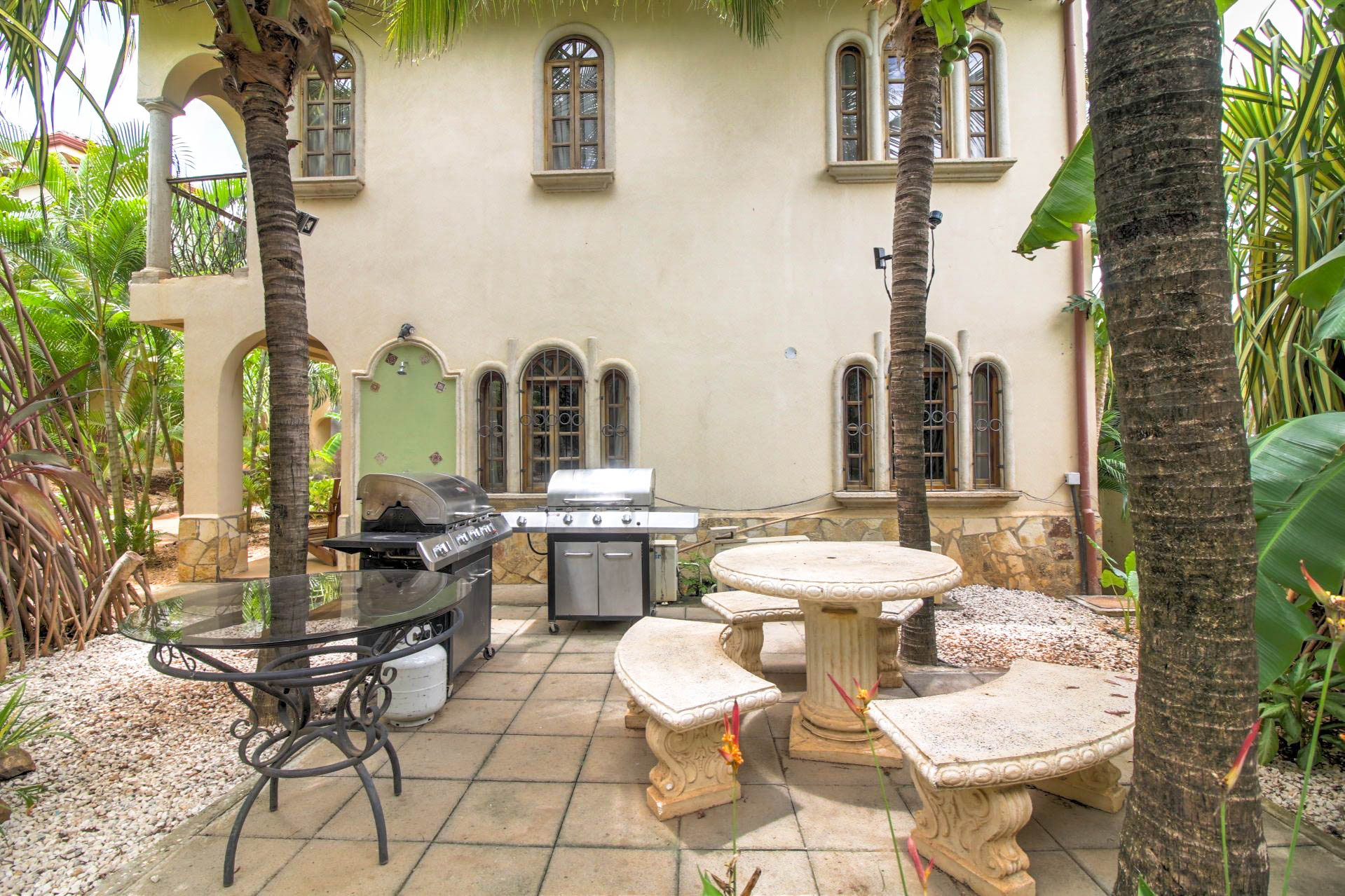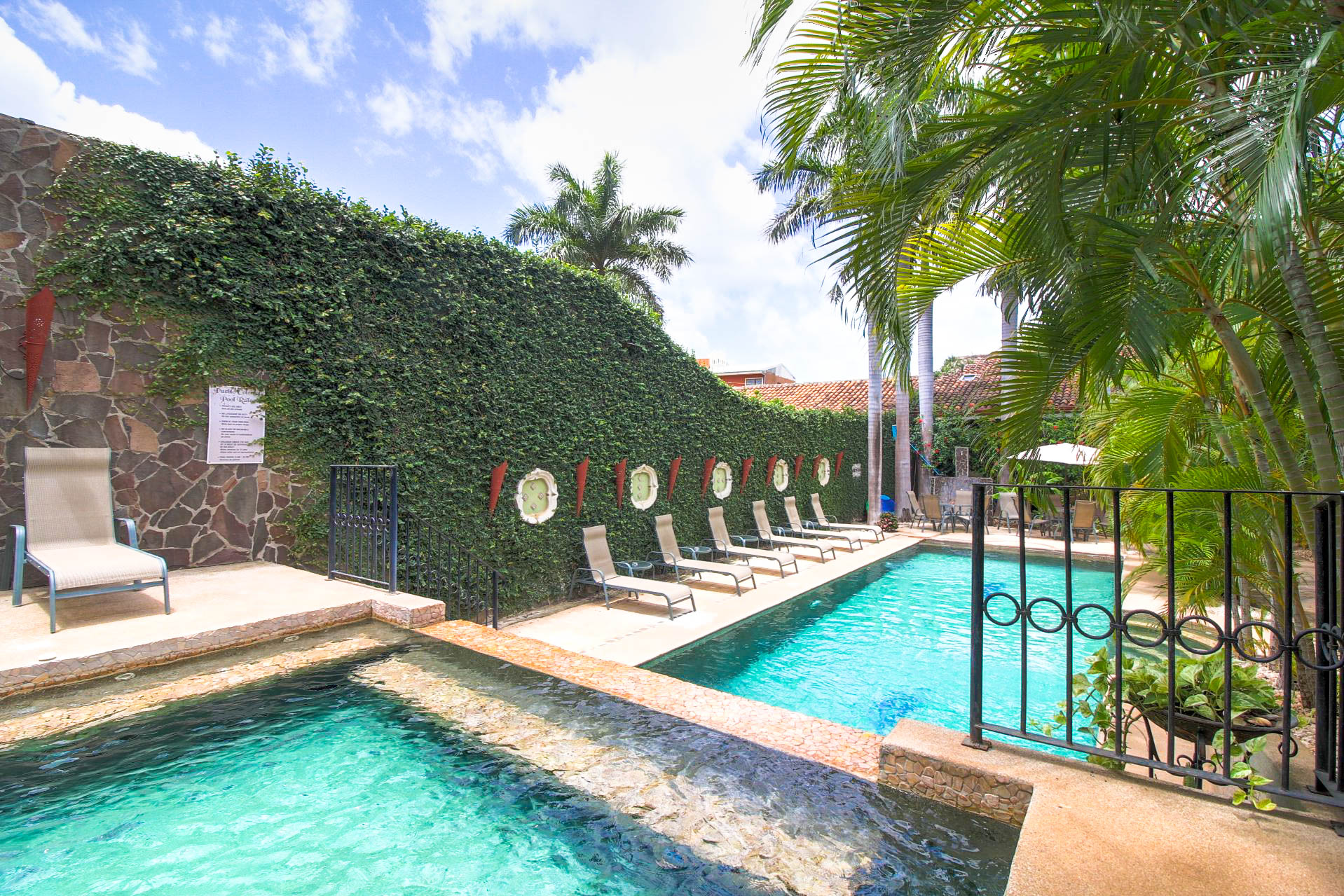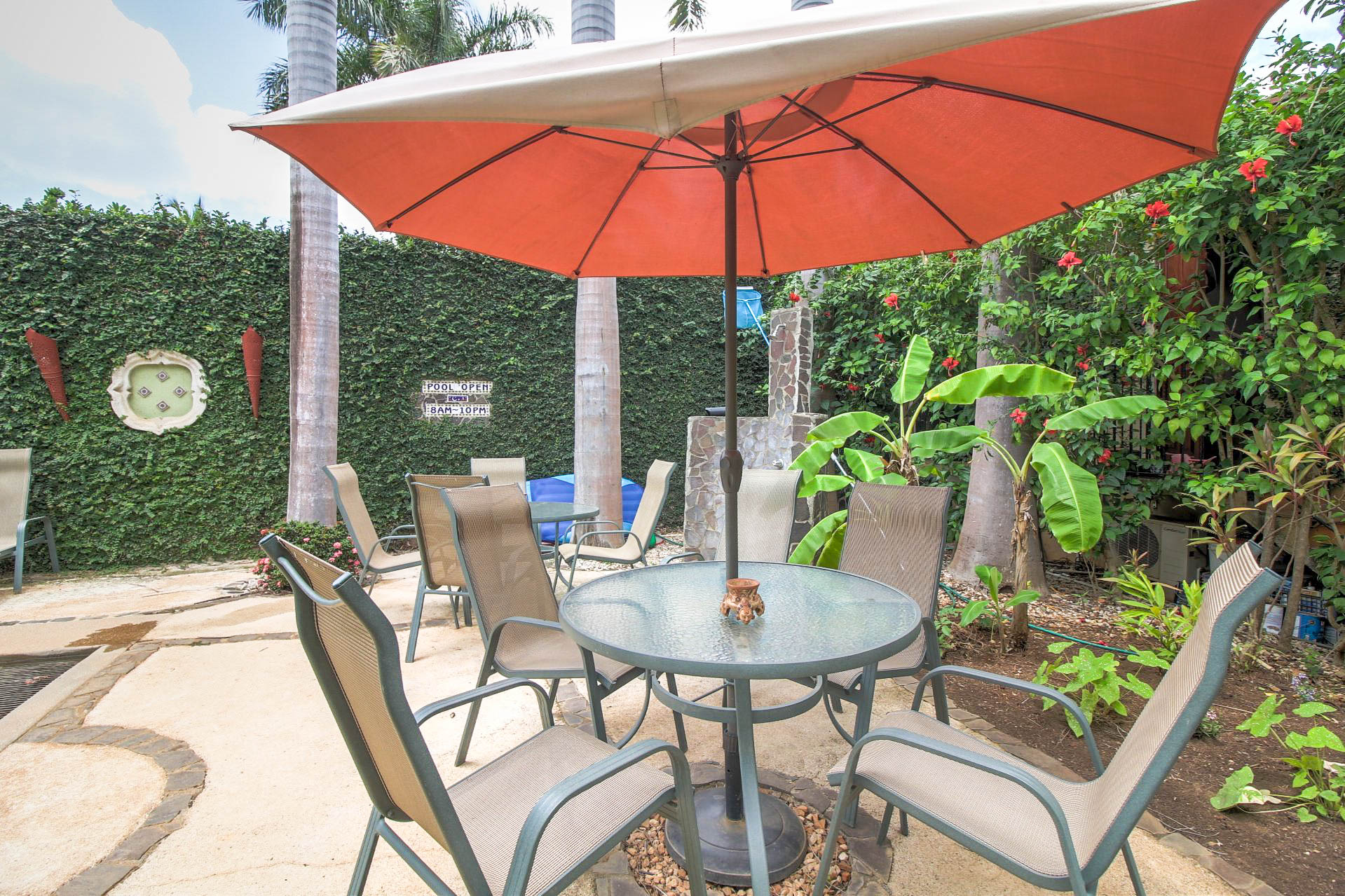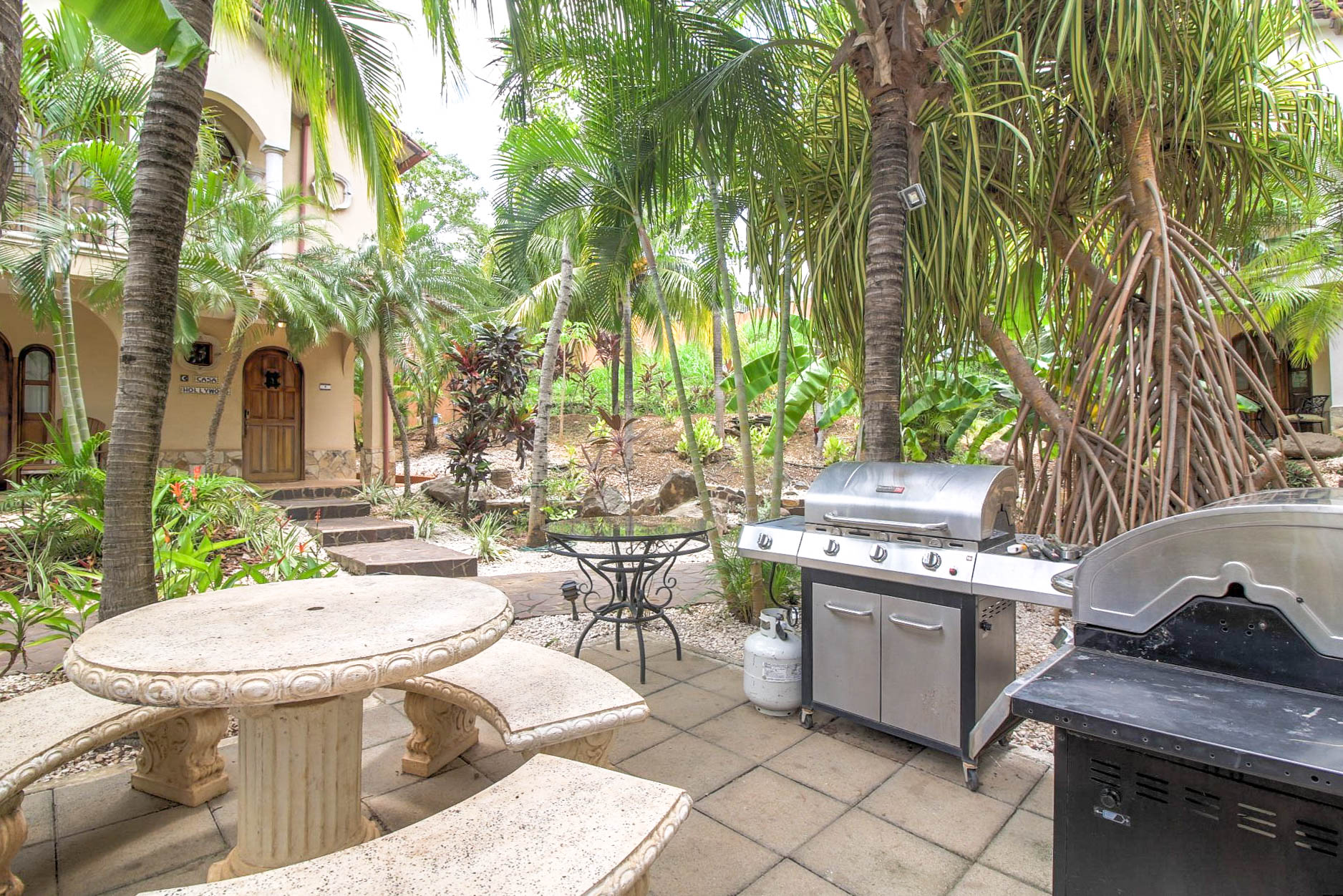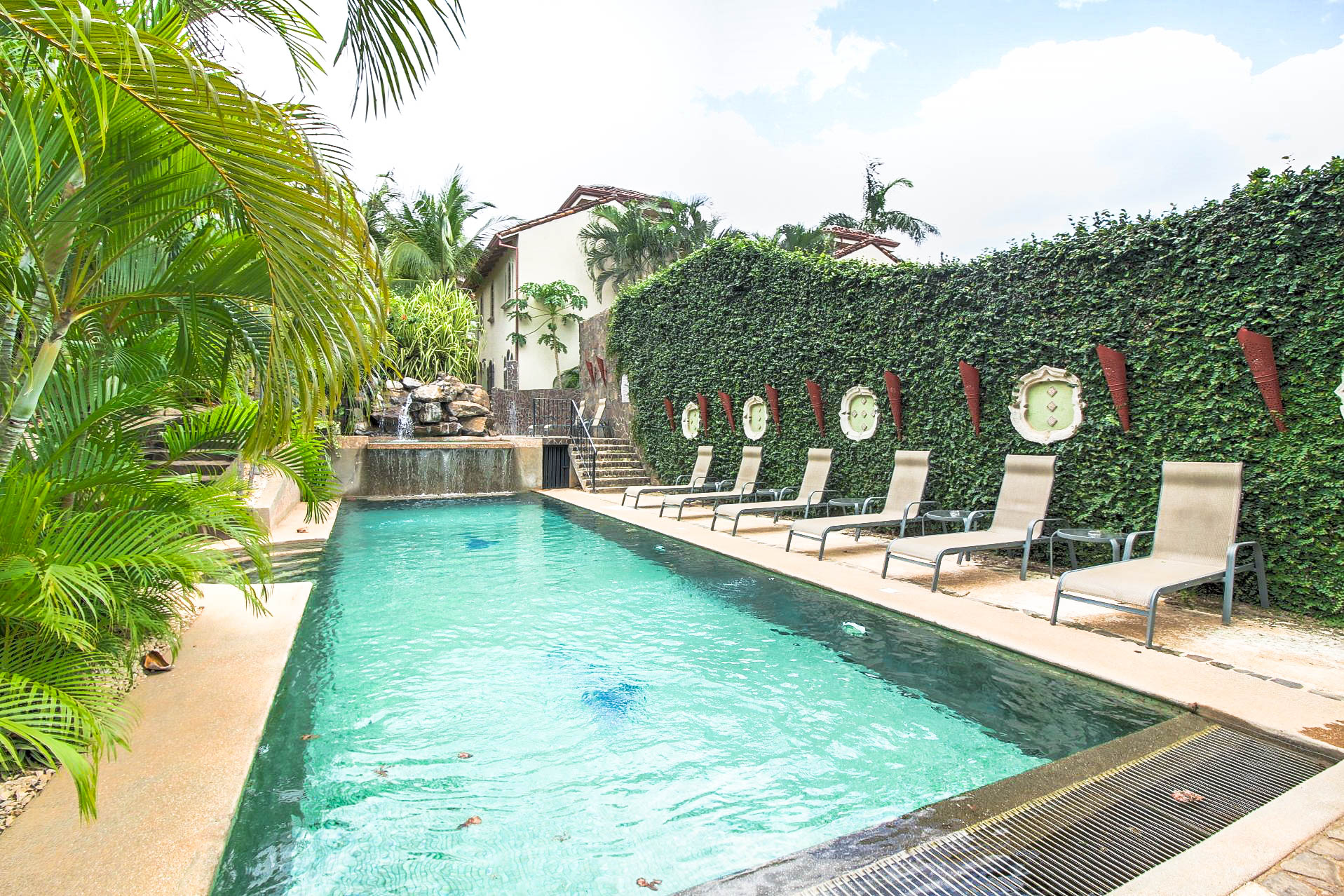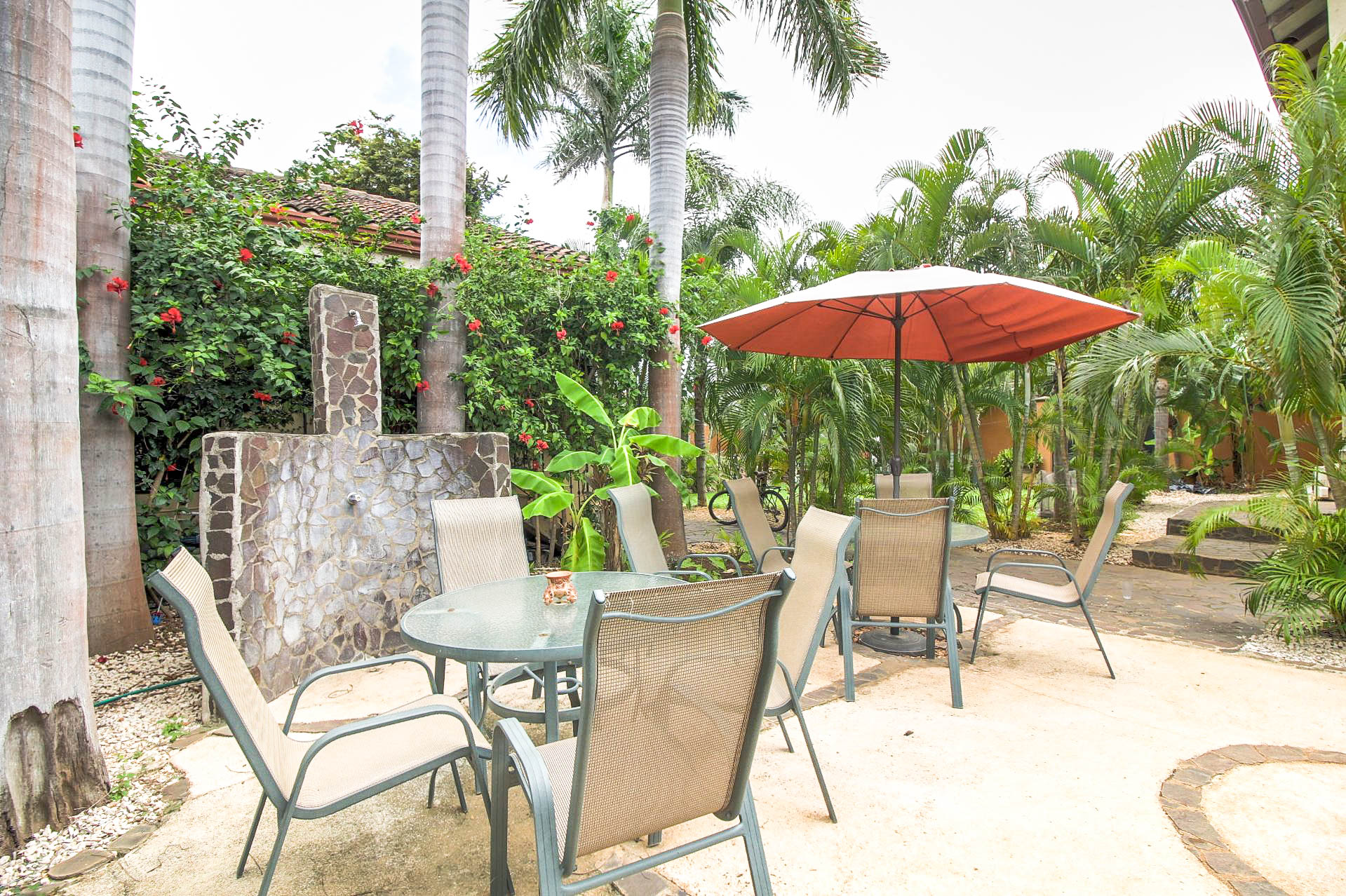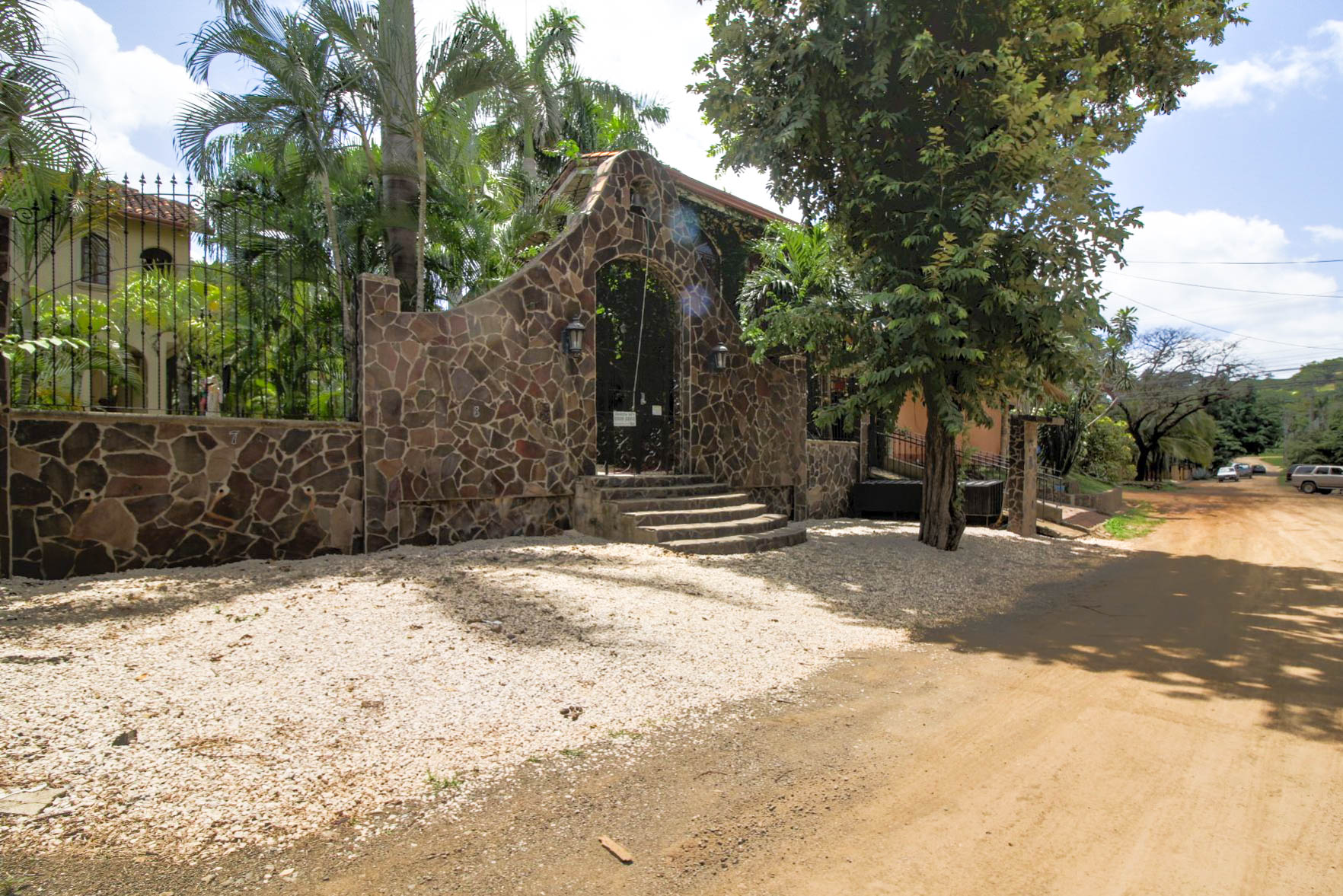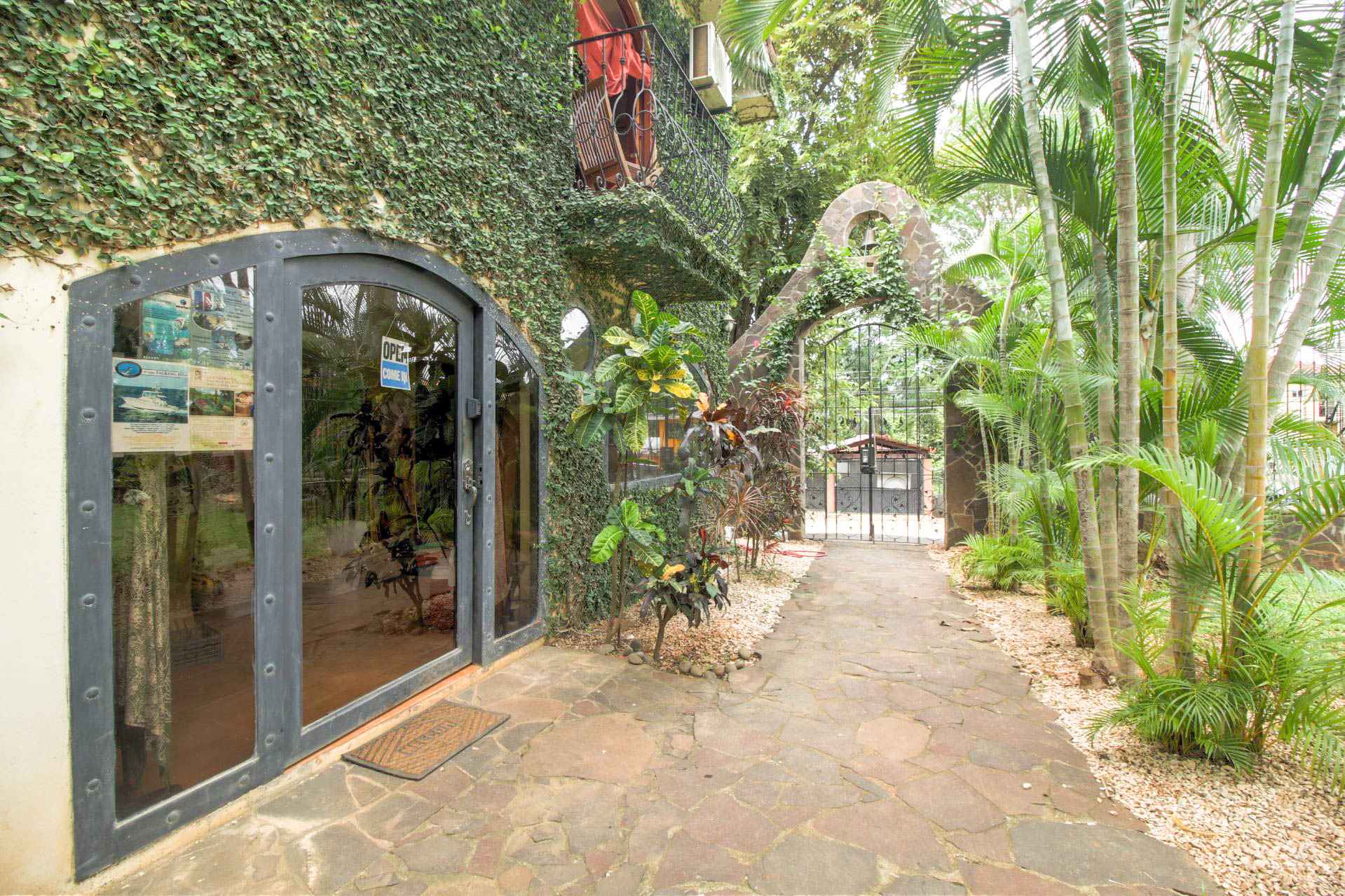 Designed with many unique architectural elements found in Colonial cities of Central America, the homes in Pueblo Colonial are directly influenced by the colonial architecture in Granada, Nicaragua including imported tiles, handcrafted woodwork and nice balconies.

Each villa has 2BR and 2 bathrooms and can sleep up to 6 people. They are fully equipped for a comfortable stay including kitchenware, linens and towels, AC, and Wifi. The complex also has a lovely pool with many chaise lounges. This is an excellent option fro larger groups that would like to be all together while having some privacy at the same time. Lovely and affordable option in an ideal location. Perfect for wedding groups, family reunions, retreats, corporate incentive groups, etc.

These are stand alone houses, not condos. No hallways, no elevators. They include fully equipped Kitchen, laundry room, 2 bedroom, 2-1/2 bath. In Costa Rica, we call it a Villa that includes your own private parking stall just a few steps away. If you don't feel like driving, no problem as everything is within walking distance and really is a better way to enjoy Tamarindo and the friendly locals. The incredible beach is just 850 meters away, just over half mile of adventure in the heart of town.

HOME HIGHLIGHTS:

- Walking distance to center of town & beach

- Large communal pool with BBQ area

- Private gated community

- Well equipped kitchen

SLEEPING ARRANGEMENTS (SLEEPS 4 Adults and 2 Kids):

- Bedroom 1: Queen Bed

- Bedroom 2: Full Bed, Twin Bunk Bed
| | Nightly | Weekly |
| --- | --- | --- |
| January 06 - April 12, 2019 | $151 | $1,057 |
| April 13 - April 21, 2019 | $215 | $1,505 |
| April 22 - April 30, 2019 | $140 | $980 |
| May 01 - June 15, 2019 | $120 | $840 |
| June 16 - August 18, 2019 | $141 | $987 |
| August 19 - October 31, 2019 | $120 | $840 |
| November 01 - November 22, 2019 | $135 | $945 |
| November 23 - November 30, 2019 | - | $1,015 |
| December 01 - December 18, 2019 | $140 | $980 |
| December 19 - December 25, 2019 | - | $2,030 |
| December 26 - January 01, 2020 | - | $2,366 |
| January 02 - January 05, 2020 | $338 | - |
| January 06 - April 03, 2020 | $151 | $1,057 |
Thank you for entering your review. The review will become available to the system shortly.
Fantastic Vacation Home
Rating:
Review Date: 11/24/2018
Absolutely wonderful complex - better than described! Clean, updated, and spacious. We spend many mornings sitting on the patio and many afternoons sitting by the pool. Highly recommend. We loved it so much we have already booked our next trip in the same place and home for 2019!

Margarita, our hostess is unbelievably helpful, friendly and one of the nicest people you will meet. She helped with anything and everything.
Manager Response: 12/06/2018
Response from Stay in Tamarindo
Thank you for your glowing review Kelly! We are thrilled to know you loved the place and had an amazing experience in Pueblo Colonial! We are happy you found it above and beyond your expectations and that you are coming back next year ;-) So glad Margarita could help you in anything and assist you before and during your stay. We are excited about your coming stay and wish you the best of the rest of this 2018. Cheers and Pura Vida!
Great Condo!
Rating:
Review Date: 04/02/2018
This condo is in a great location. Not too far from noisy downtown, but close enough to walk to almost anything.Unit number 8 is right across from the pool, so it was fantastic to sit on our porch and see the pool or jump in for a quick dip. The onsite property manager was very responsive and available almost every day for questions, concerns, help with reservations, etc. The unit was clean and in good order when we arrived. There some things that need updating and repair, but nothing major. We let the property manager know and am sure it will be taken care of. Suggestions for owner is to update bedding, supply unit with Tupperware, and while the dishes are beautiful, they are very big and heavy.
We were there for three weeks and could have stayed another three!! It was a truly a memorable experience!
Manager Response: 06/14/2018
Response from Stay in Tamarindo
Hi Jan! It was a pleasure to have you and your family here at Pueblo Colonial! I thank you for your comments and all of our units now include bowls with lids for food storage, and we are updating dishes in several of the villas including #8. I do hope you'll visit again... and maybe longer next time!
Beautiful, Clean and Cozy!
Rating:
Review Date: 03/29/2017
Pueblo Colonial is perfect - clean, cozy and easy to find. We stayed here one weekend to check it out since we're planning on having our wedding guests stay here for our upcoming nuptials in June! Margaritha is great - any questions she was happy to help. Just one comment, the doors on the second floor and the front door kept opening randomly in the middle of the night! They probably just need to be looked at. Thank you so much!
Manager Response: 05/02/2017
Response from Stay in Tamarindo
Hi Carla! We look forward to seeing you again in June! Thank you for letting us know about the doors, and we have adjusted the latches so they stay put!
Pueblo Colonial Tamarindo
Rating:
Review Date: 02/14/2017
Our stay at Pueblo Colonial was exceptional! The villa was comfortable and had everything we needed - the grounds and pool area were beautiful.

Margarita, the onsite manager was always attentive and very helpful with whatever you might need.

A convenient location with about a 10 min walk to the town or beach. No need to rent a car if you don't mind a little walk.
Manager Response: 02/16/2017
Response from Stay in Tamarindo
We're so glad you enjoyed your stay and thank you for your kind words about Pueblo Colonial. I hope you will come stay with us again to enjoy more Pura Vida!
Excelente
Rating:
Review Date: 05/15/2016
Margarita was super helpful love our staying at Pueblo Colonial #8 super confortable we will definitely stay here again
Manager Response: 05/16/2016
Response from Stay in Tamarindo
Hi Jose! We're very happy to know you had a great experience in Pueblo Colonial! I'll make sure to pass on your comments to Margaritha! See you soon, pura vida! -Gilda
Your request has been sent. We look forward to meeting all your vacation needs!
Optional Guest Protect Plan travel insurance
The Guest Protect Plan from CSA Travel Protection Includes:
✓
Valuable benefits before, during and after your vacation
✓
Reimbursement of non-refundable trip costs if you must cancel your trip or cut it short due to covered sickness, injury or other events
✓
150% of trip cost coverage for covered trip interruptions
✓
24/7/365 emergency assistance hotline, plus access to a network of physicians
View complete plan details
Yes! I want the CSA Travel Protection Guest Protect Plan
No, I don't want this insurance and understand that I may be responsible for cancellation penalties in accordance with the Terms and Conditions, up to 100% of the rental costs.