Catamaran Pacific Soul | Costa Rica Yacht Rental
Potrero Vacation Rental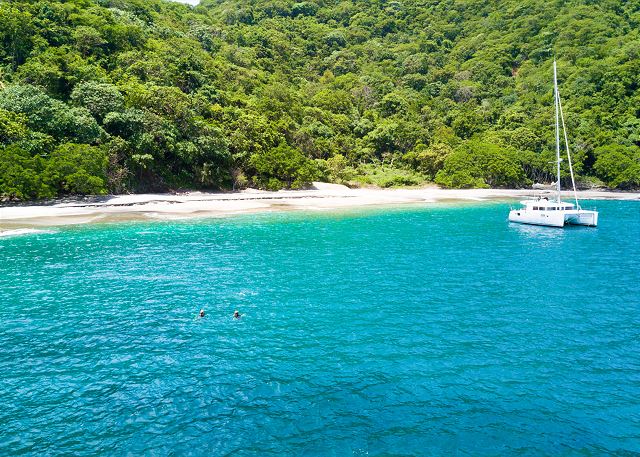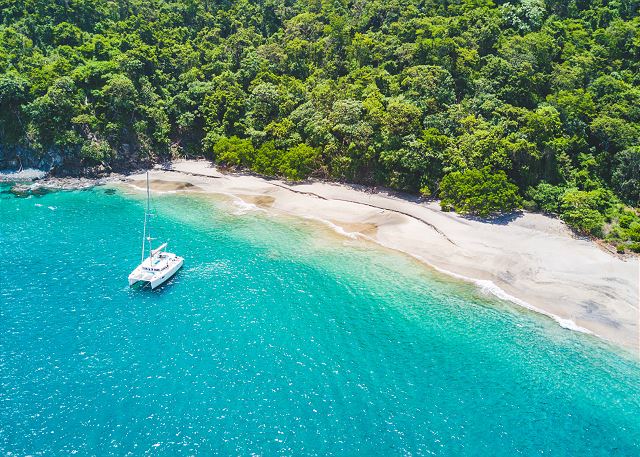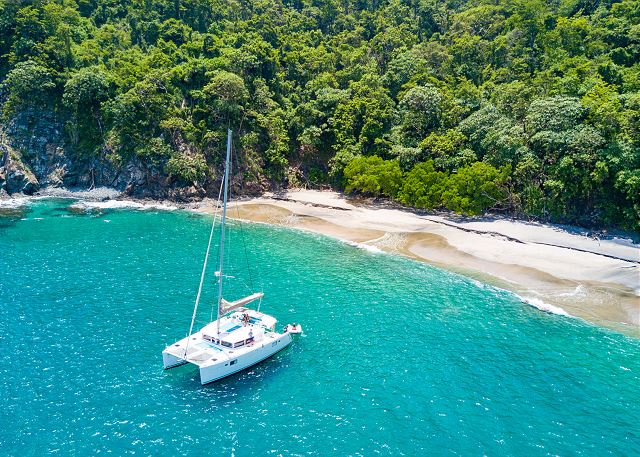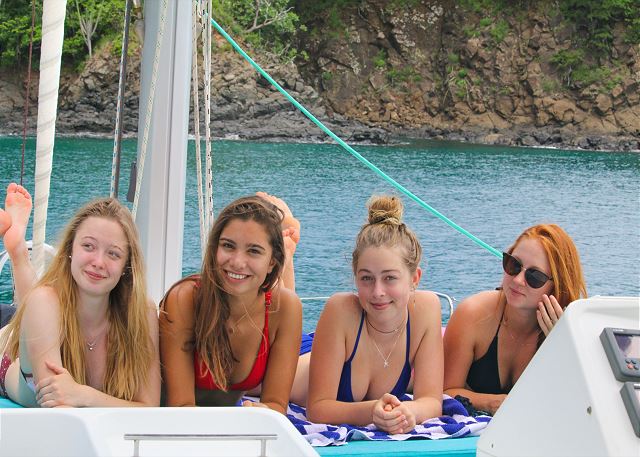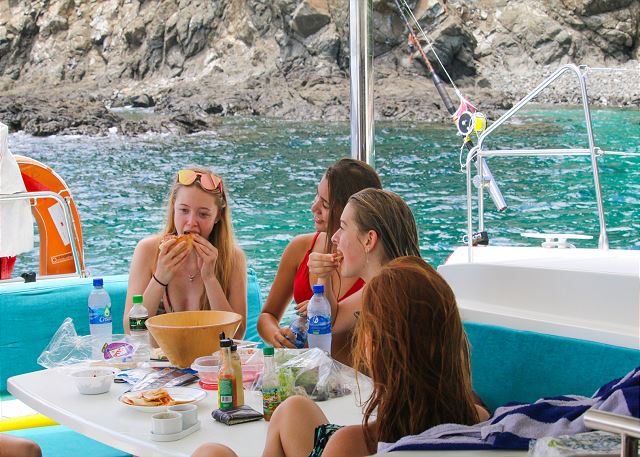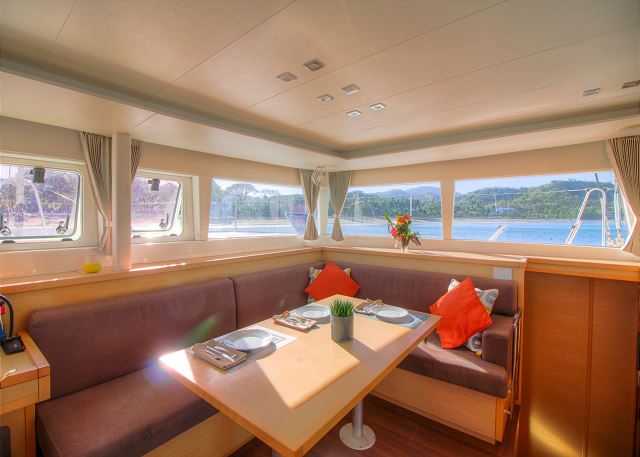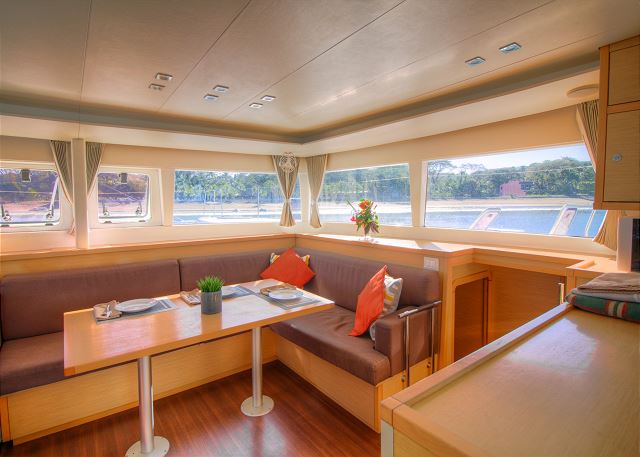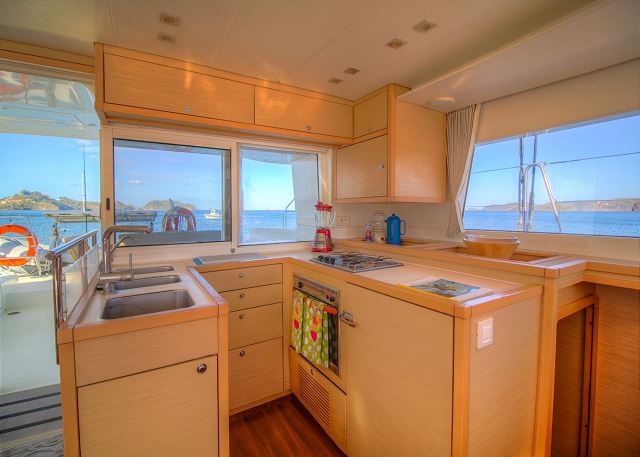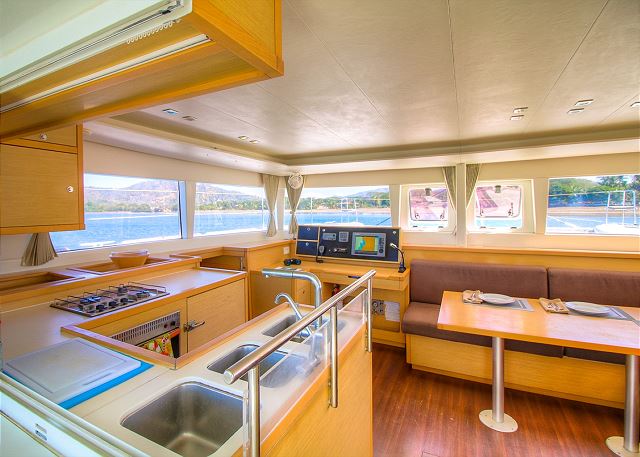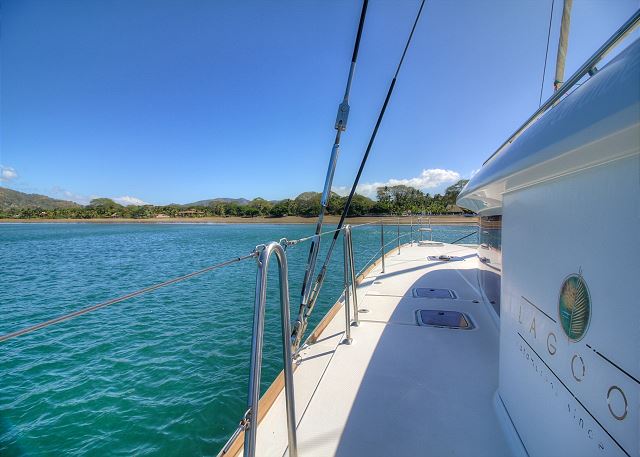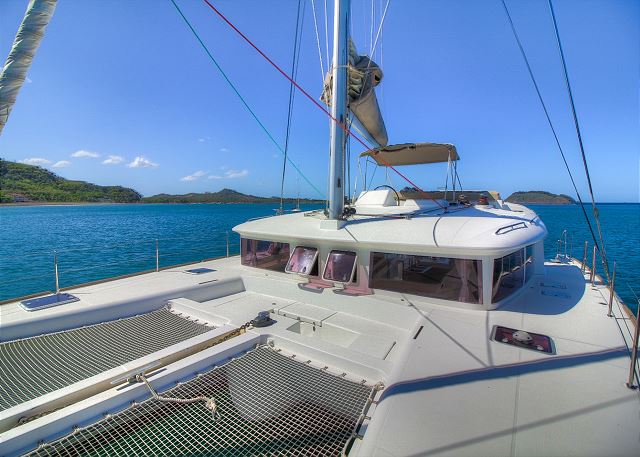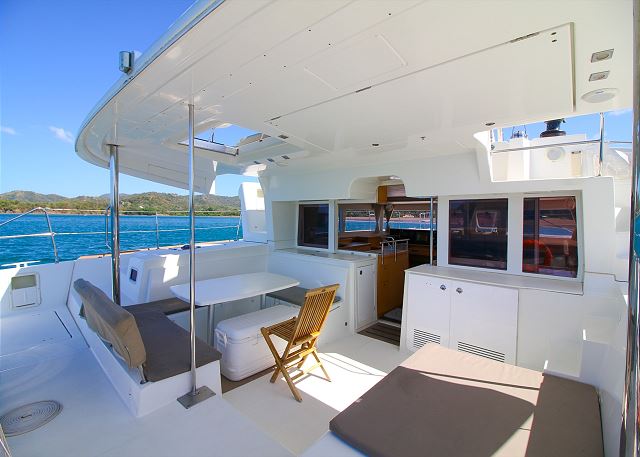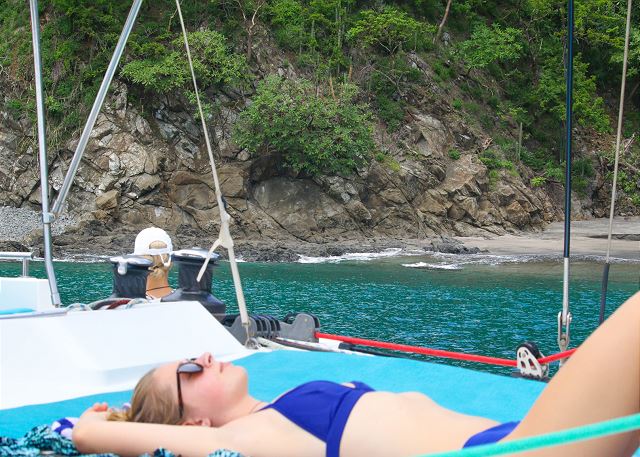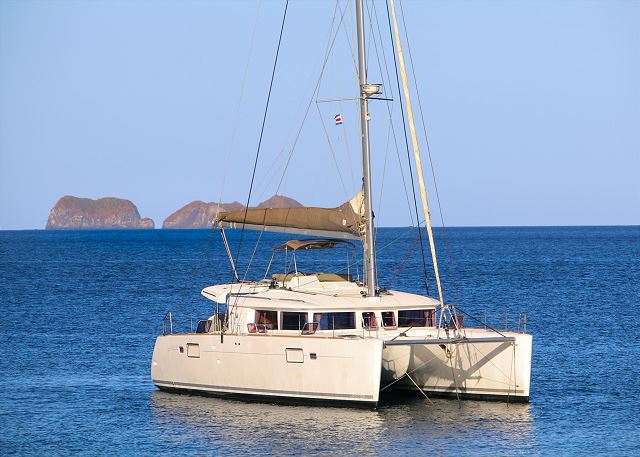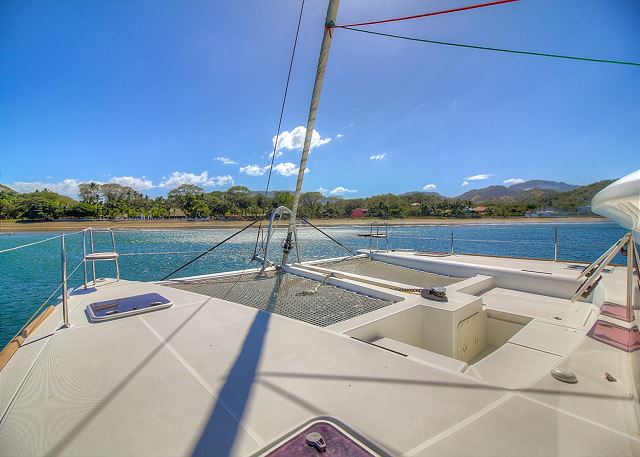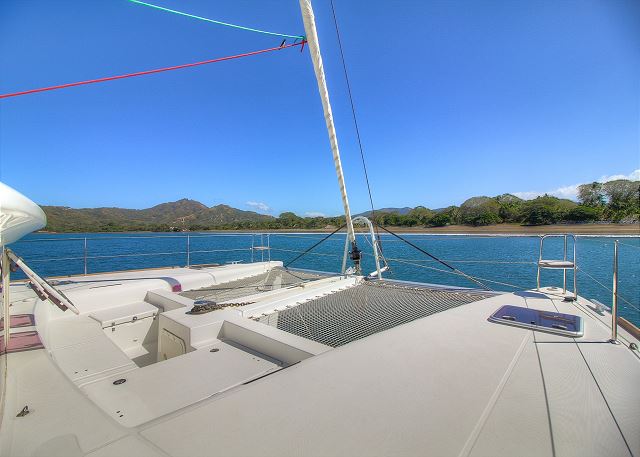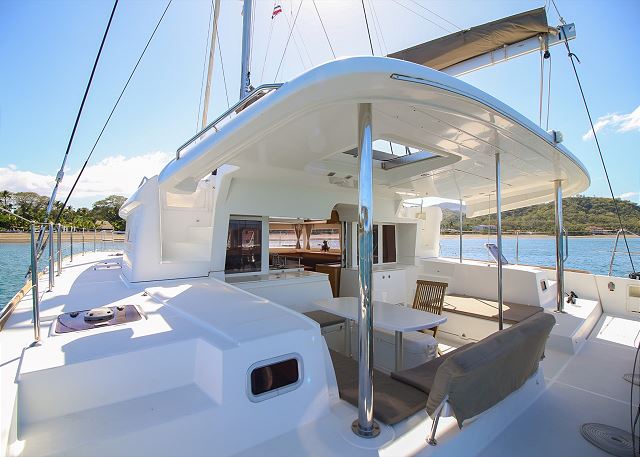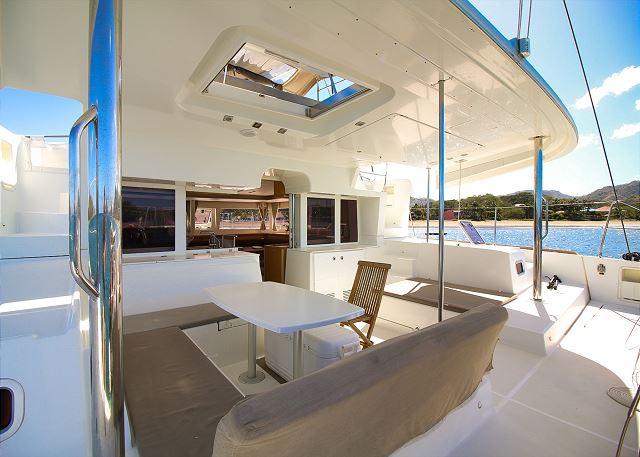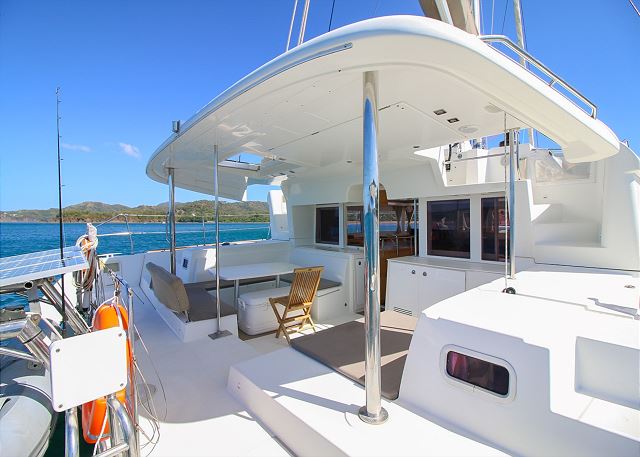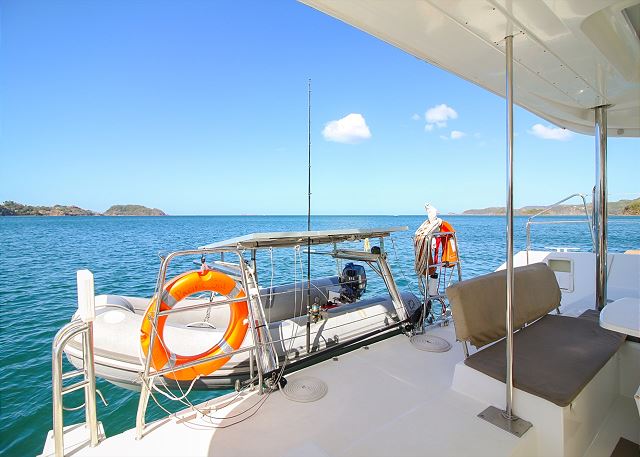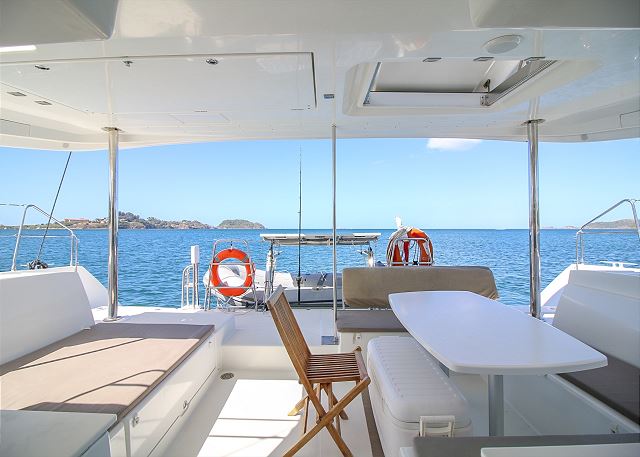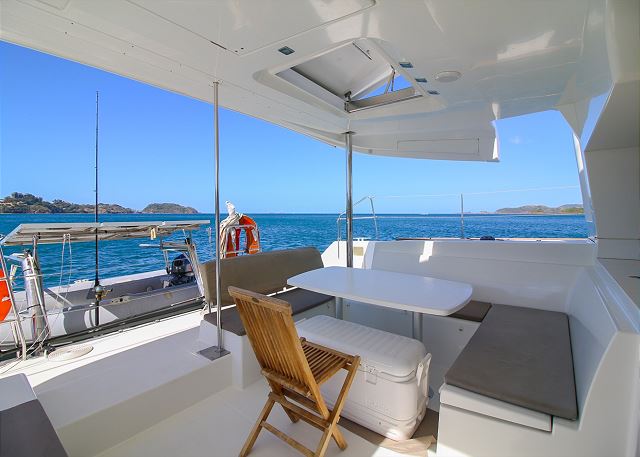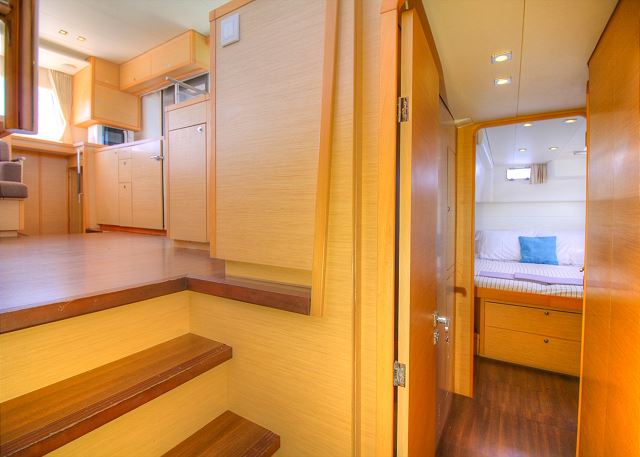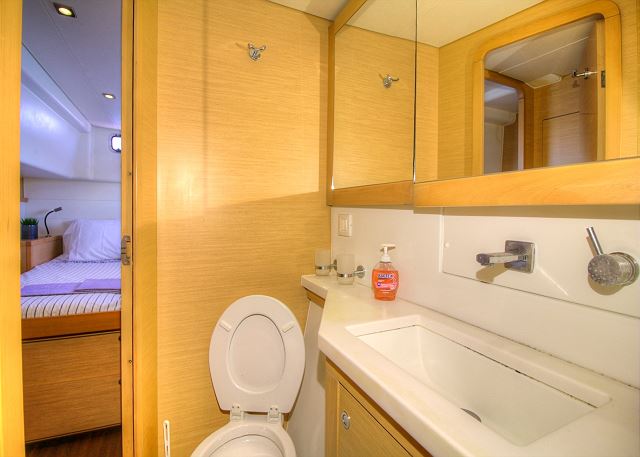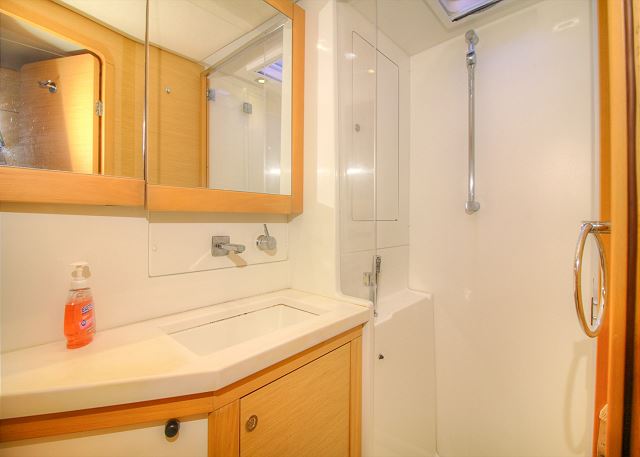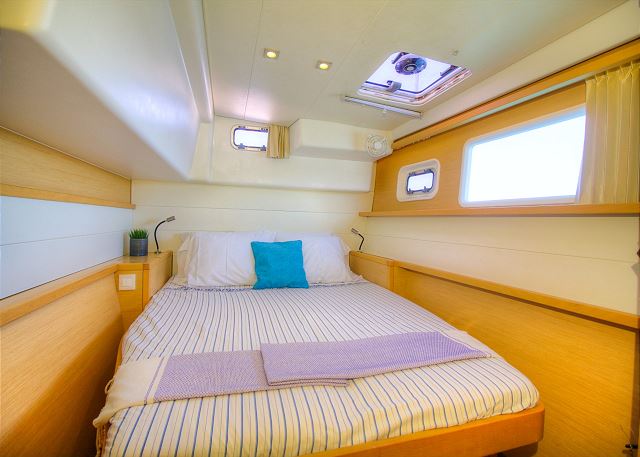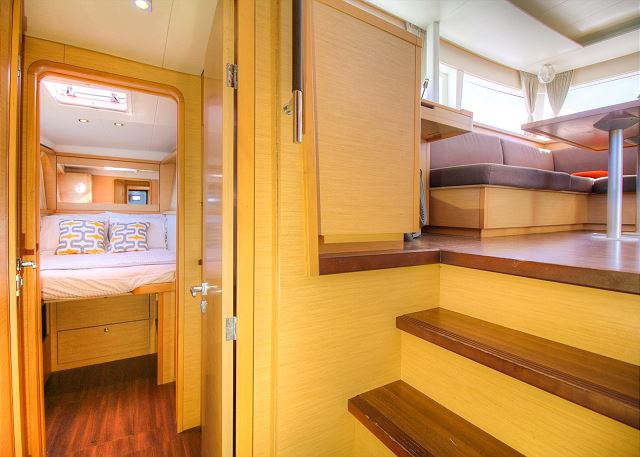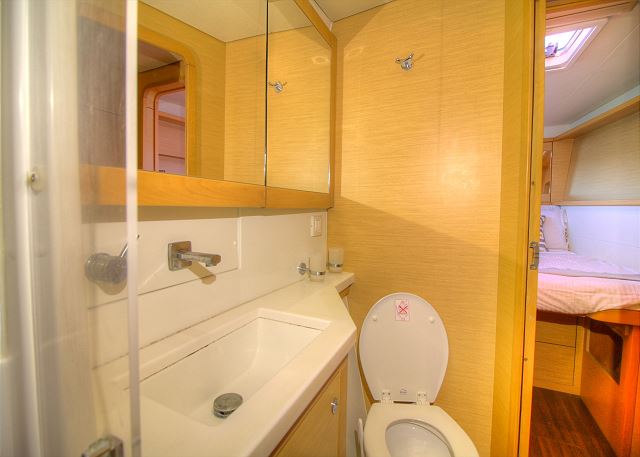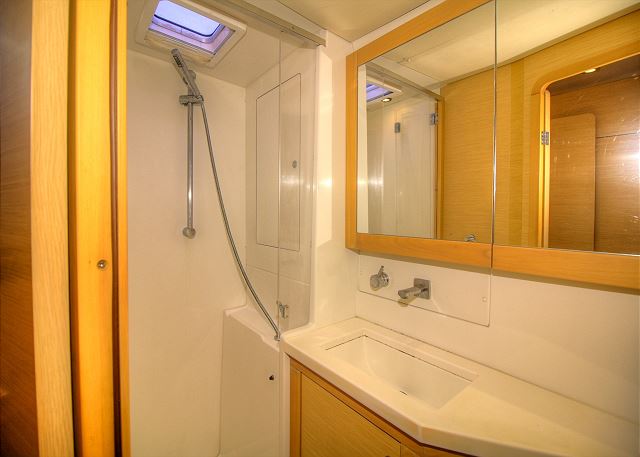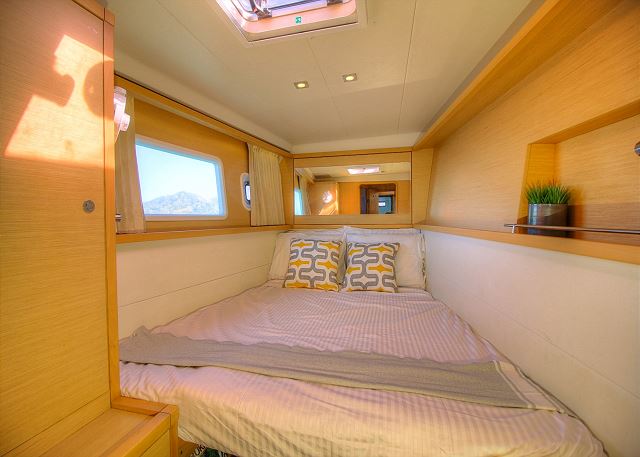 Pacific Soul is the name of our beautiful 45 foot private-charter catamaran. Run by a multi-national crew of friendly navigators, Pacific Soul is your ticket to the tropical vacation experiences you've dreamed of and the ones they're dreaming up for you right now. Because you charter the boat yourself, you can enjoy a quick 4-hour cruise, a longer 6-hour snorkeling trip, a full 8-hour day of sightseeing above and below the surface of the water, or bring your toothbrush and spend the night. This magnificent catamaran is equipped to sleep up to 8 adults in 4 individually air-conditioned bedrooms, and the captain loves nothing more than multi-day fishing trips, surf trips and beach-exploring cruises. There's no such thing as "we can't do that." The only question is "When do you want to get on the boat?"
Whether you're on board for 4 hours or 4 days, the staff prepares delicious snacks and meals out of fresh local ingredients, and of course the fully-stocked bar is always open. Bring your favorite playlist with you or let the sailors pick the tunes. The main cabin of Pacific Soul is also air conditioned, so if you need a cool break from the sun outside, have your cocktail and snack inside.
Want to explore solitary coves too far from Tamarindo to get to and still make it back for dinner? Want the experience of sleeping and waking up offshore? Need to check out of your vacation rental but you don't want to go home yet? Perfect! Stay on Pacific Soul overnight! We can do short overnight trips where you embark in the late afternoon and come back to land after breakfast just for the joy of having dinner and a night under the stars over water, or we can do a normal day of fun in the sun and then just not come home until morning. You decide.
The lower level of each side of the boat contains two bedrooms and two compact but full bathrooms with hot showers. This is your own sea-faring mini-resort. On overnight trips play in the ocean until sunset, then enjoy a cocktail while the pirates prepare your dinner. Watch the stars come out, turn up the music and dance, turn off the music and tell stories, or jump in again for a night swim. Pacific Soul is equipped with blue underwater lights that attract fish and make a fantastic nighttime show for you to watch from on deck or in the water. Let the lulling of the boat at anchor rock you to sleep, and wake in the morning to hot coffee and the peacefulness of a slow sunrise over the mountains.
You thought the best part of a night on the Pacific Soul was watching the moonrise and the shooting stars, but wait until you see what tricks the crew pulls out of their hats at breakfast time. Don't fill up on the continental style trays they set out with the coffee, because the actual breakfast they prepare is unbelievable. You had no idea a meal like this could be produced in the kitchen of a boat.
Multi-Night
Multi-Night adventures on the Pacific Soul are something we build with you and tailor to you. The options are almost endless and the Pacific Soul's crew is up for anything. We can take it north, south or due west into deep water if fishing is your passion. Multi-night packages can be arranged to keep you at sea from two nights up to a week. Because the boat is equipped with a desalination system, there's no need to worry about running out of fresh water for showers and toilets on multi-night trips with your whole group.
Specialize your Multi-Night trip:
Surf trips--Get your boards and make it a surf trip.
Scuba trips--Love scuba? Let's go diving offshore!
Fishing trips--Obviously this is a great fishing boat and depending on conditions, we can troll as you go.
Coastal exploration trips—Hug the coast on a 4-day trip that takes you north as far as the Papagayo Marina. Get on land there for a full day adventure package at the unforgettable Diamante Eco Adventure Park, then take your time sailing home.
The 4 cabins can hold up to 8 people. Please inquire for additional sleeping. We are happy to assist.
Please talk to us about pricing.
| | Nightly | Weekly |
| --- | --- | --- |
| May 01 - June 15, 2019 | $2,700 | $18,900 |
| June 16 - August 18, 2019 | $2,700 | $18,900 |
| August 19 - October 31, 2019 | $2,700 | $18,900 |
| November 01 - November 22, 2019 | $2,700 | $18,900 |
| December 01 - December 18, 2019 | $2,700 | $18,900 |
| December 19 - December 25, 2019 | - | $18,900 |
| December 26 - January 01, 2020 | - | $18,900 |
| January 02 - January 05, 2020 | $2,700 | - |
| January 06 - April 03, 2020 | $2,700 | $18,900 |
| April 04 - April 13, 2020 | - | $18,900 |
| May 01 - June 12, 2020 | $2,700 | $18,900 |
Thank you for entering your review. The review will become available to the system shortly.
Your request has been sent. We look forward to meeting all your vacation needs!
Optional Guest Protect Plan travel insurance
The Guest Protect Plan from CSA Travel Protection Includes:
✓
Valuable benefits before, during and after your vacation
✓
Reimbursement of non-refundable trip costs if you must cancel your trip or cut it short due to covered sickness, injury or other events
✓
150% of trip cost coverage for covered trip interruptions
✓
24/7/365 emergency assistance hotline, plus access to a network of physicians
View complete plan details
Yes! I want the CSA Travel Protection Guest Protect Plan
No, I don't want this insurance and understand that I may be responsible for cancellation penalties in accordance with the Terms and Conditions, up to 100% of the rental costs.