Casa Rebecca | Costa Rica House Rental
Tamarindo Vacation Rental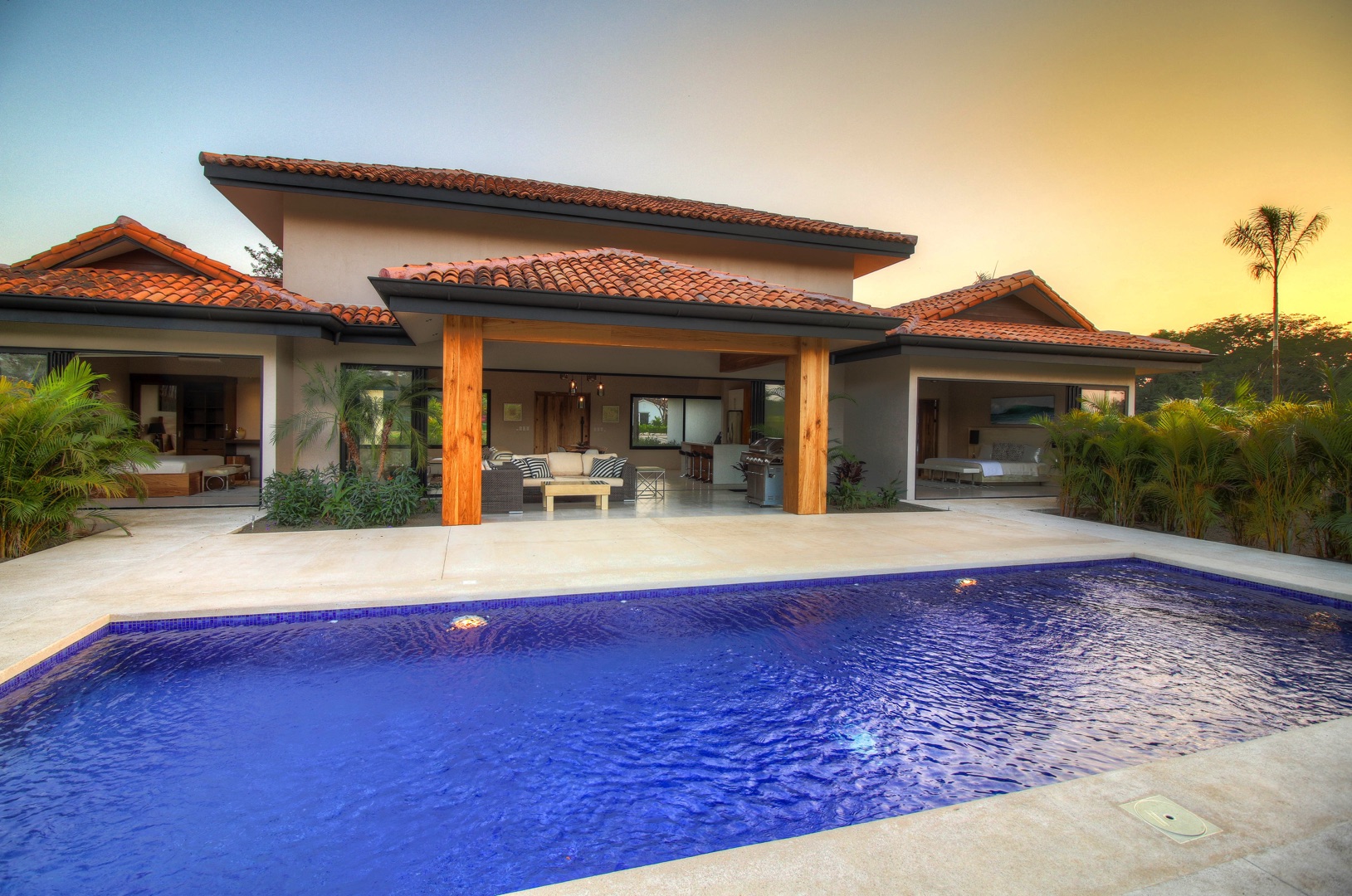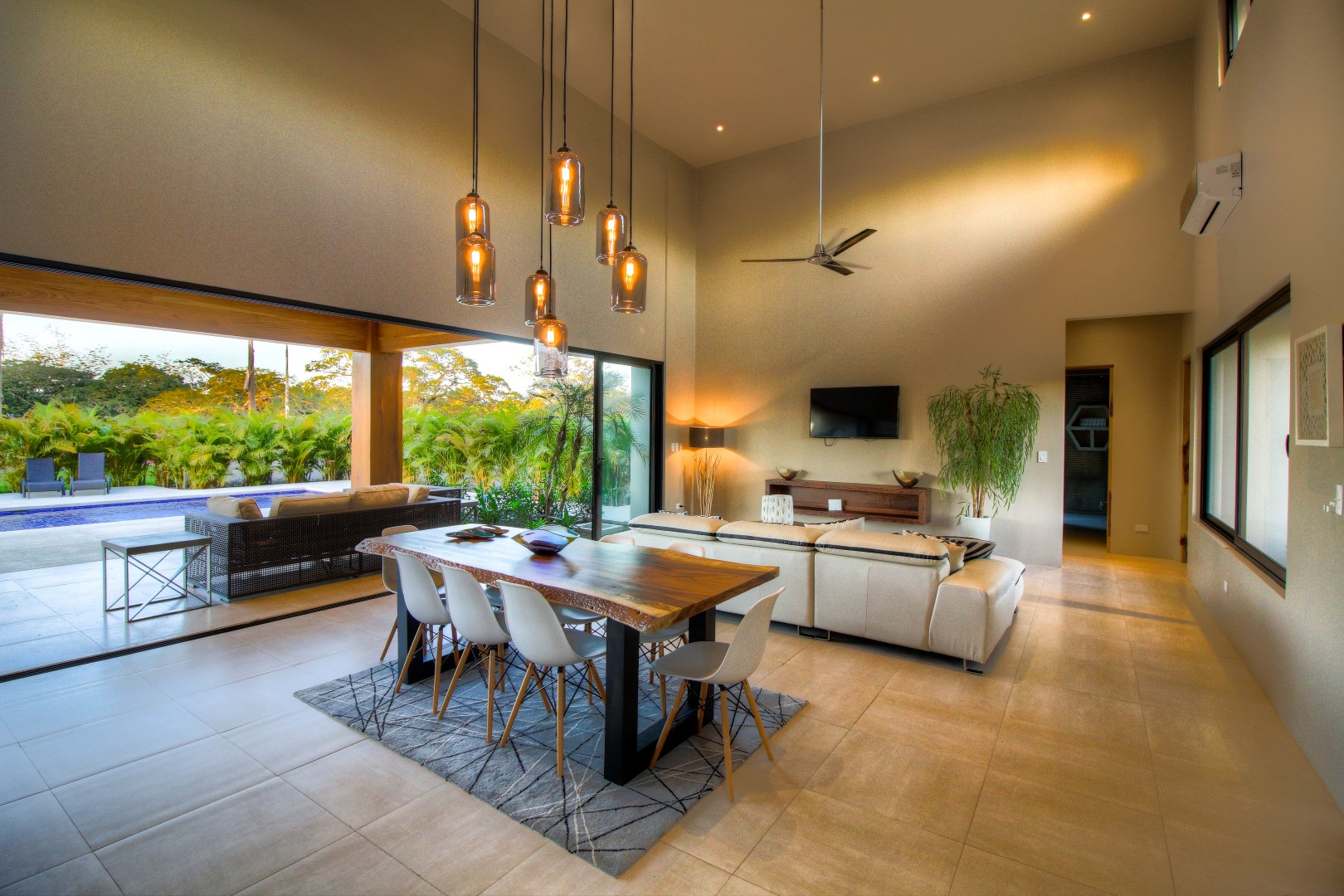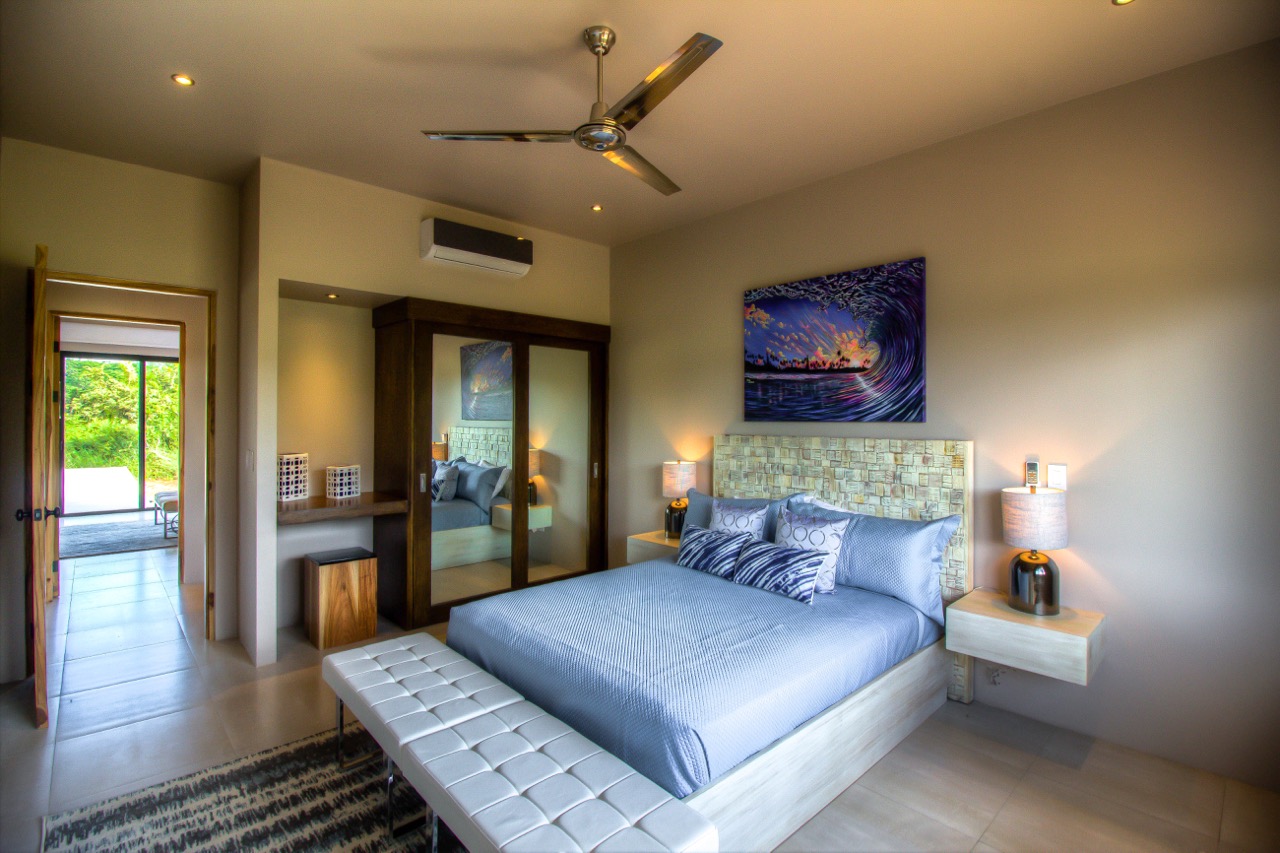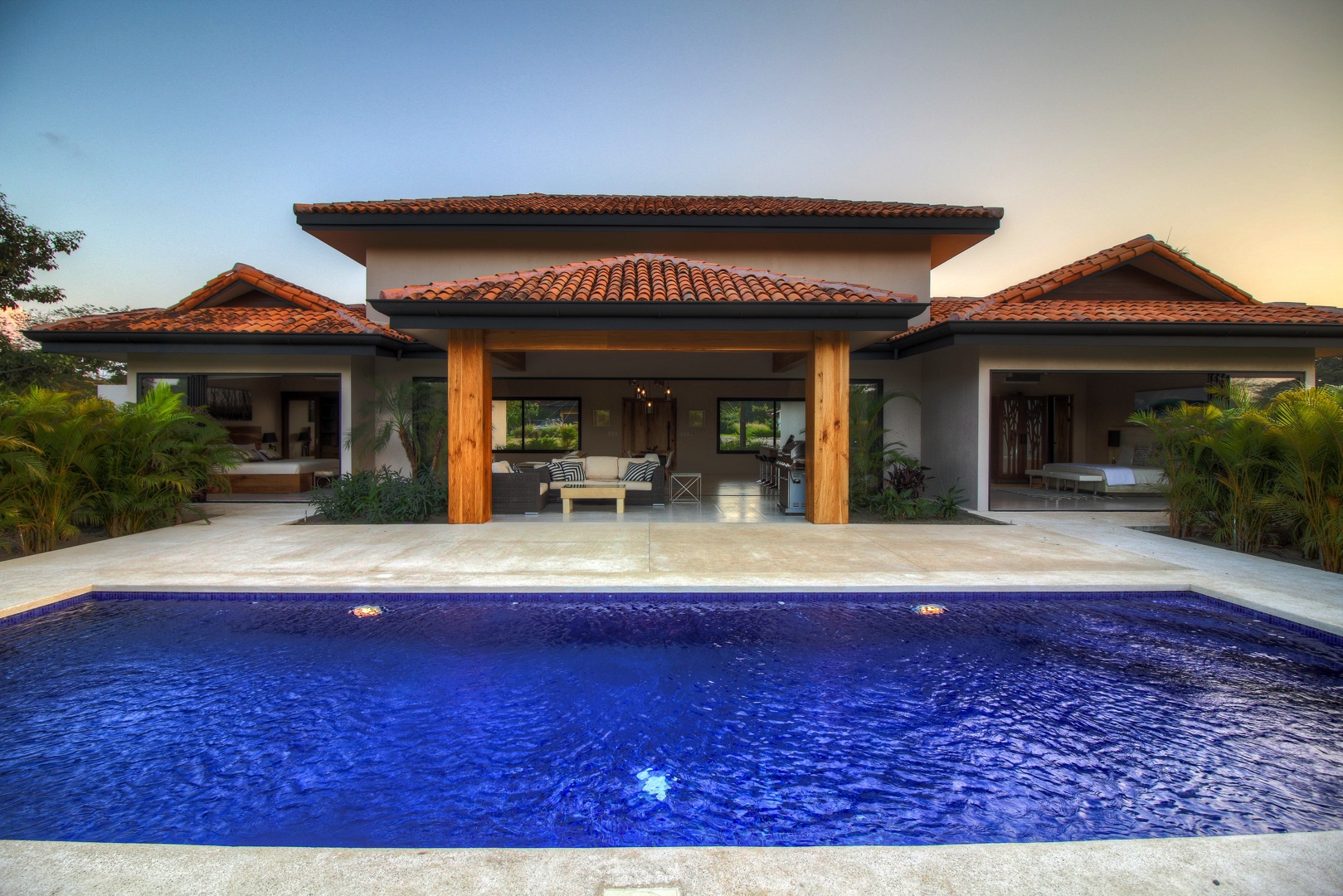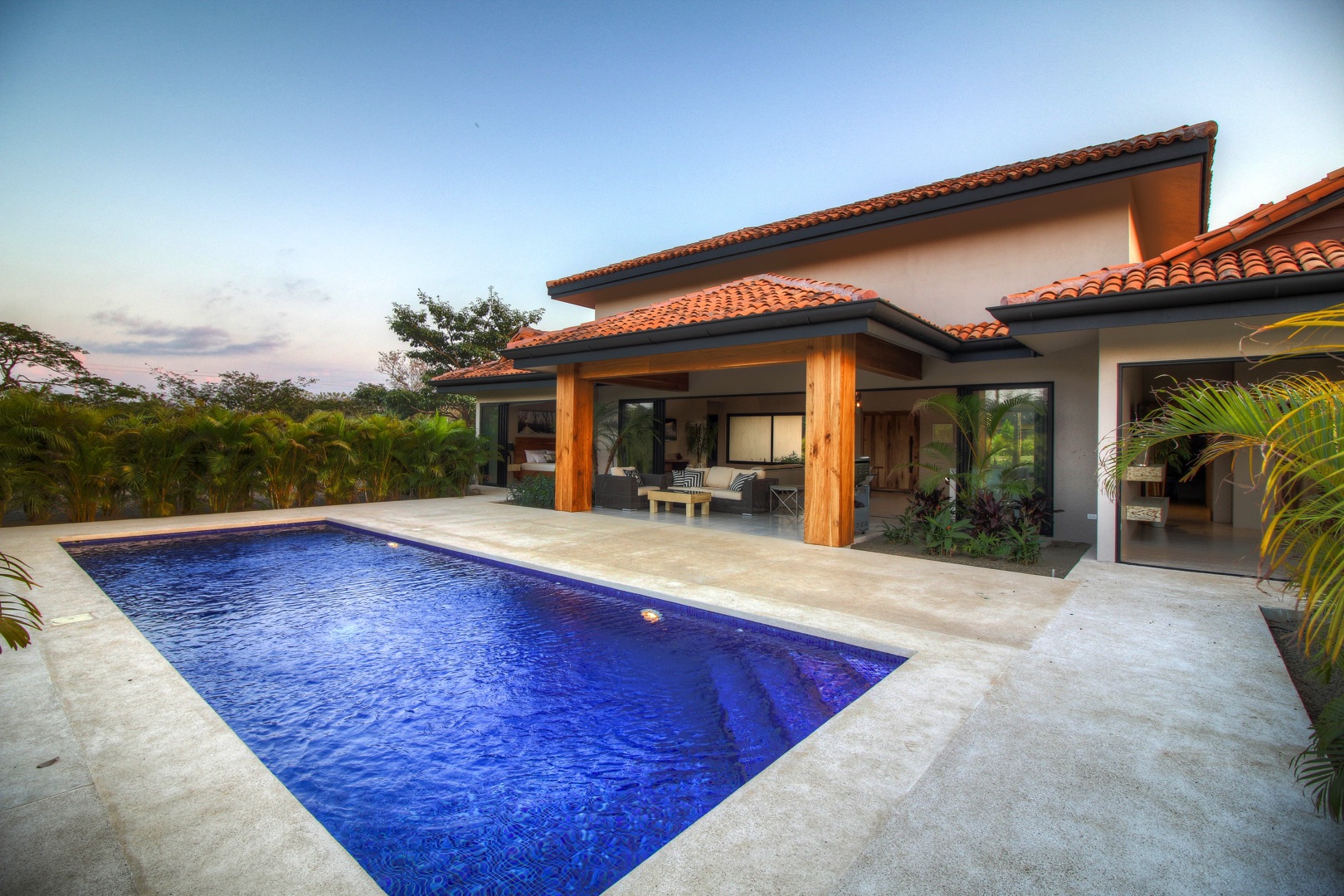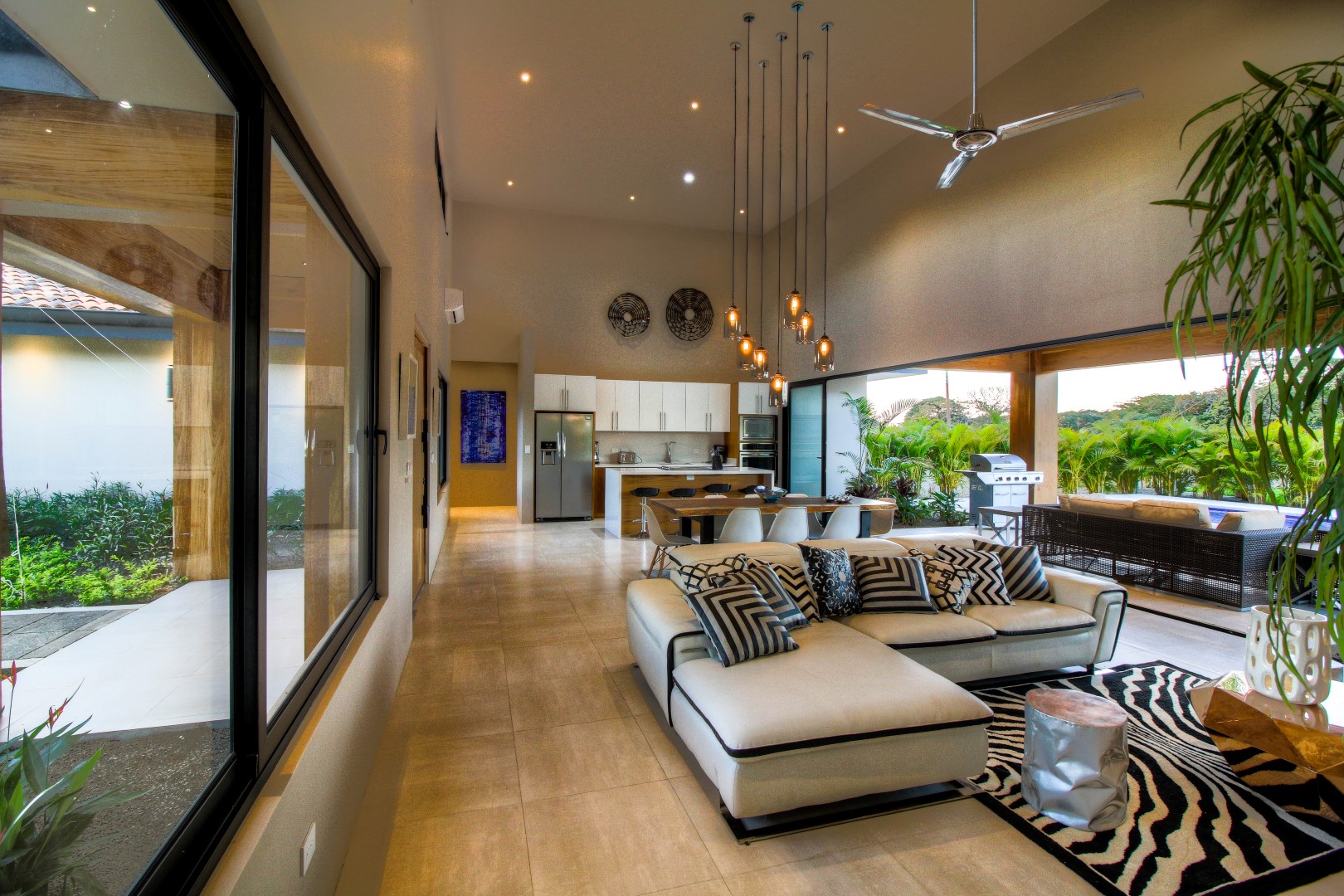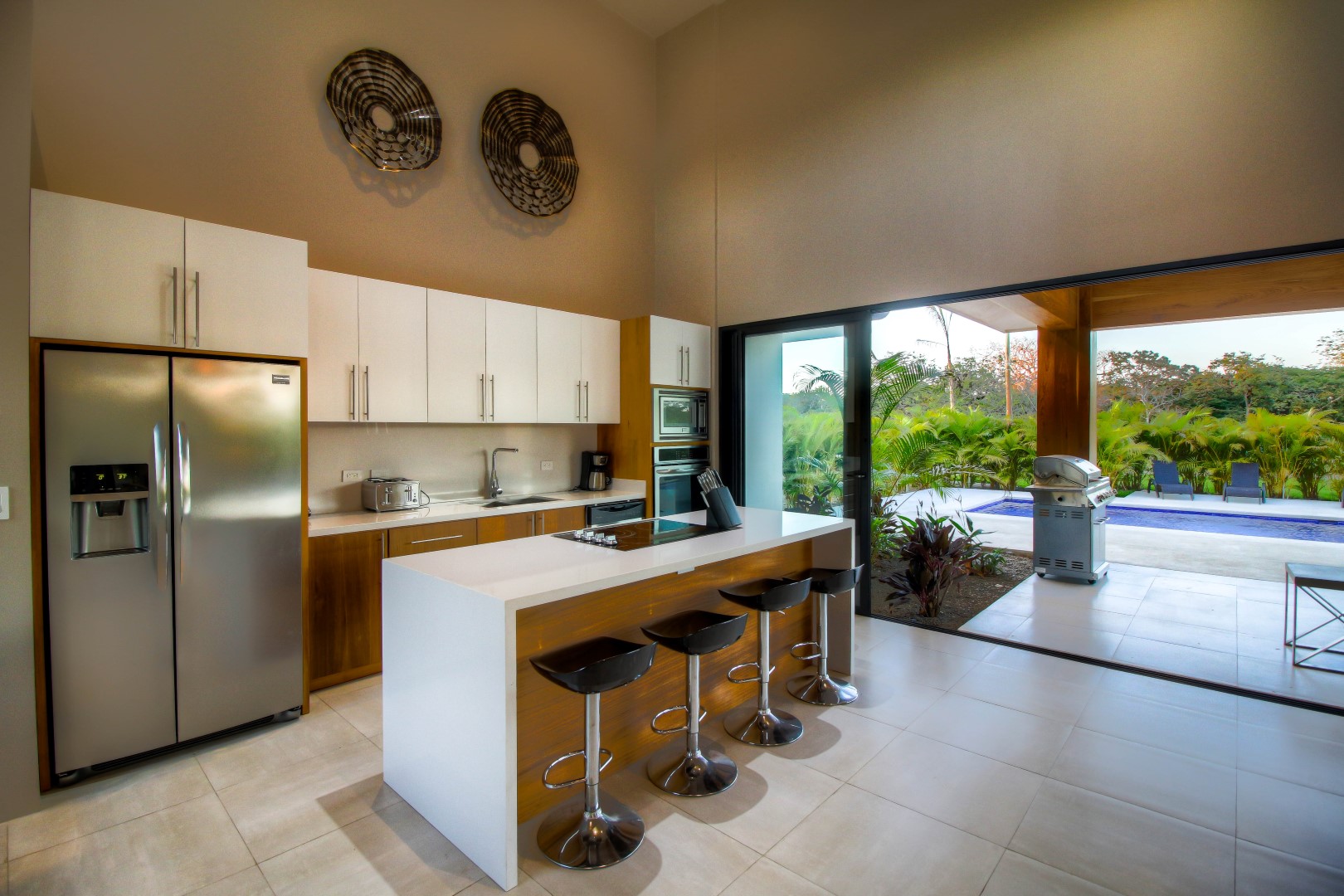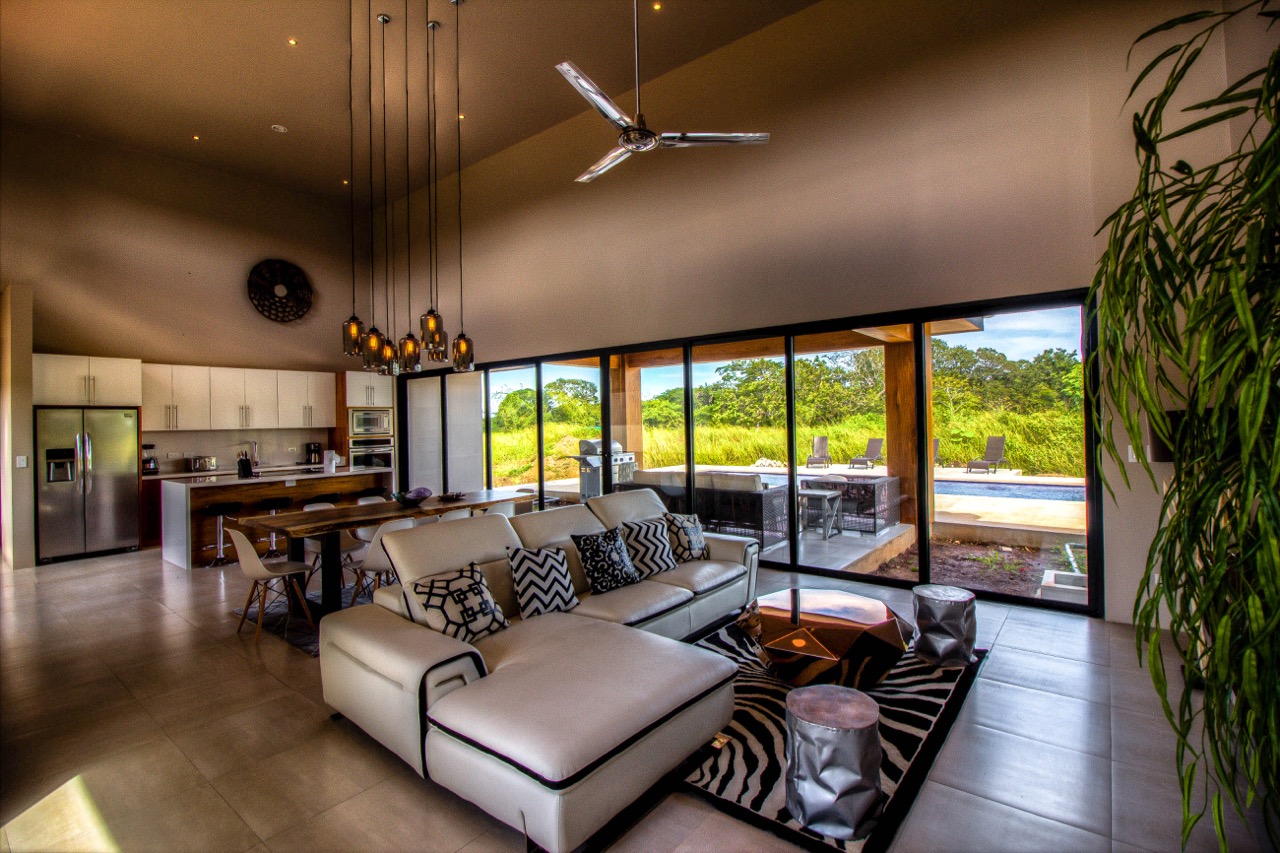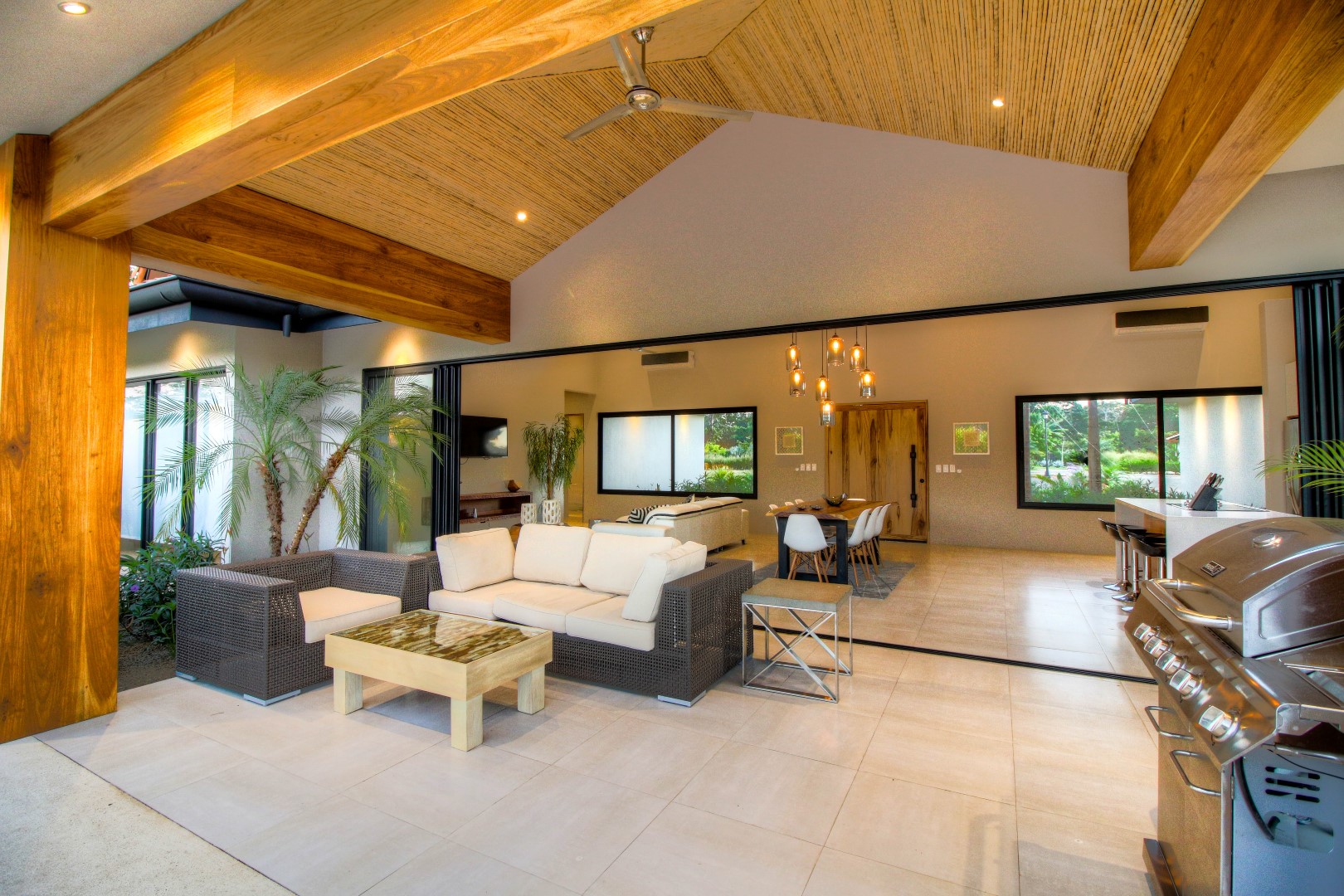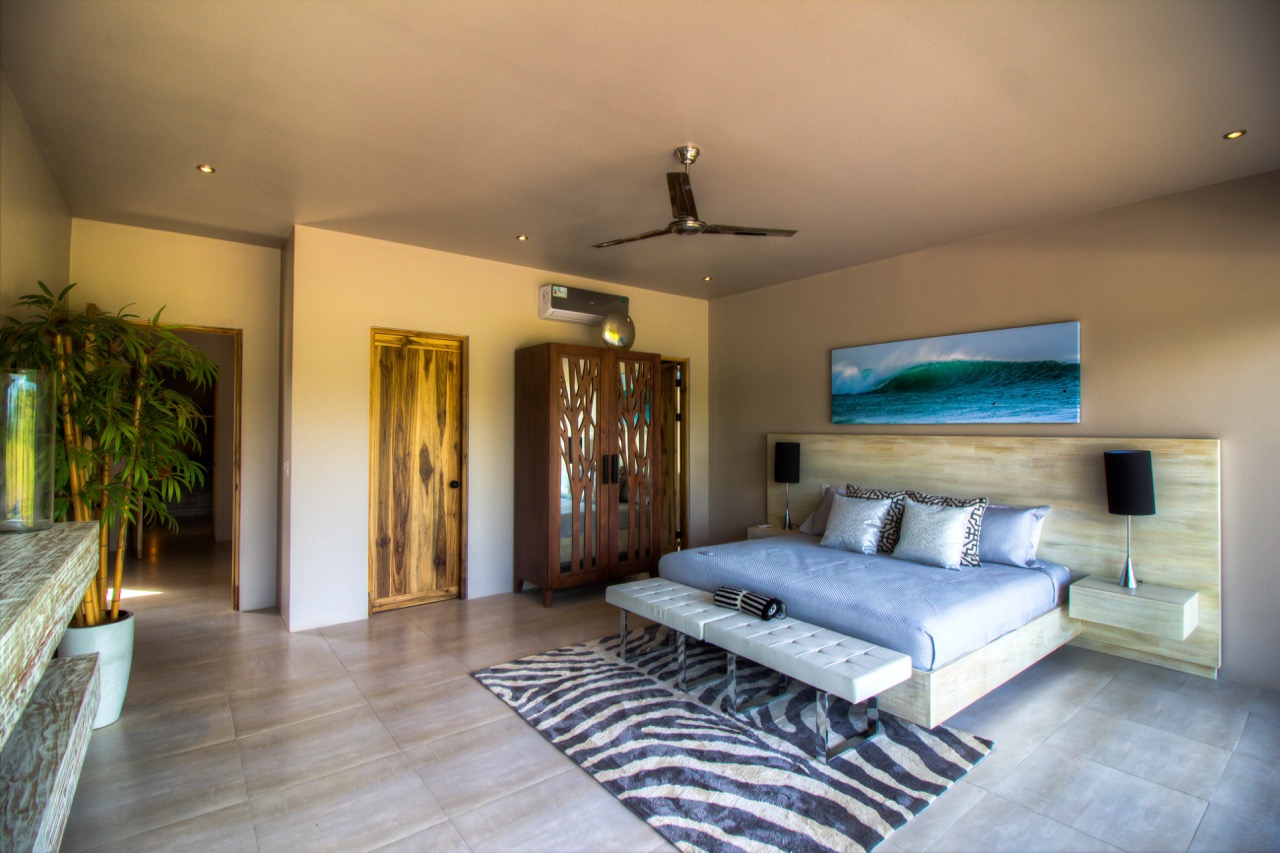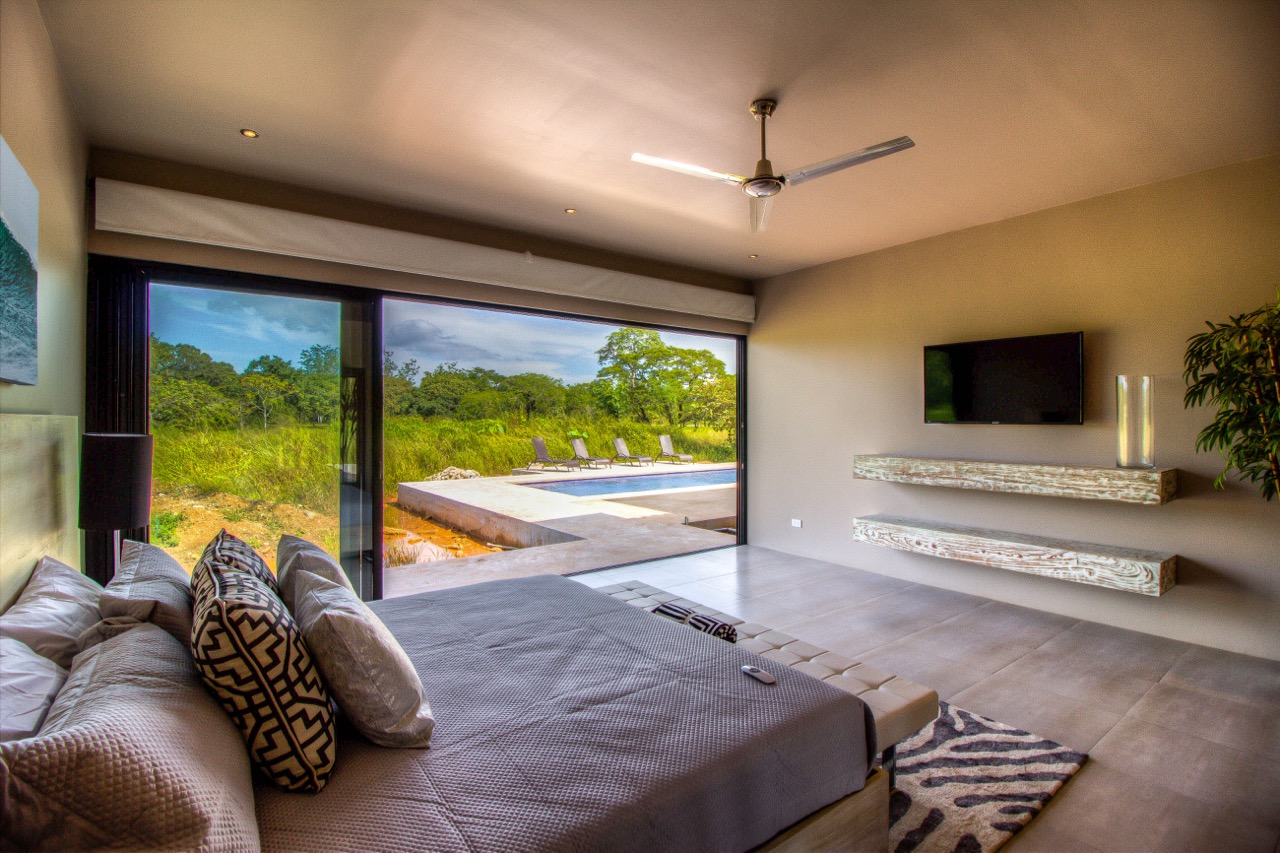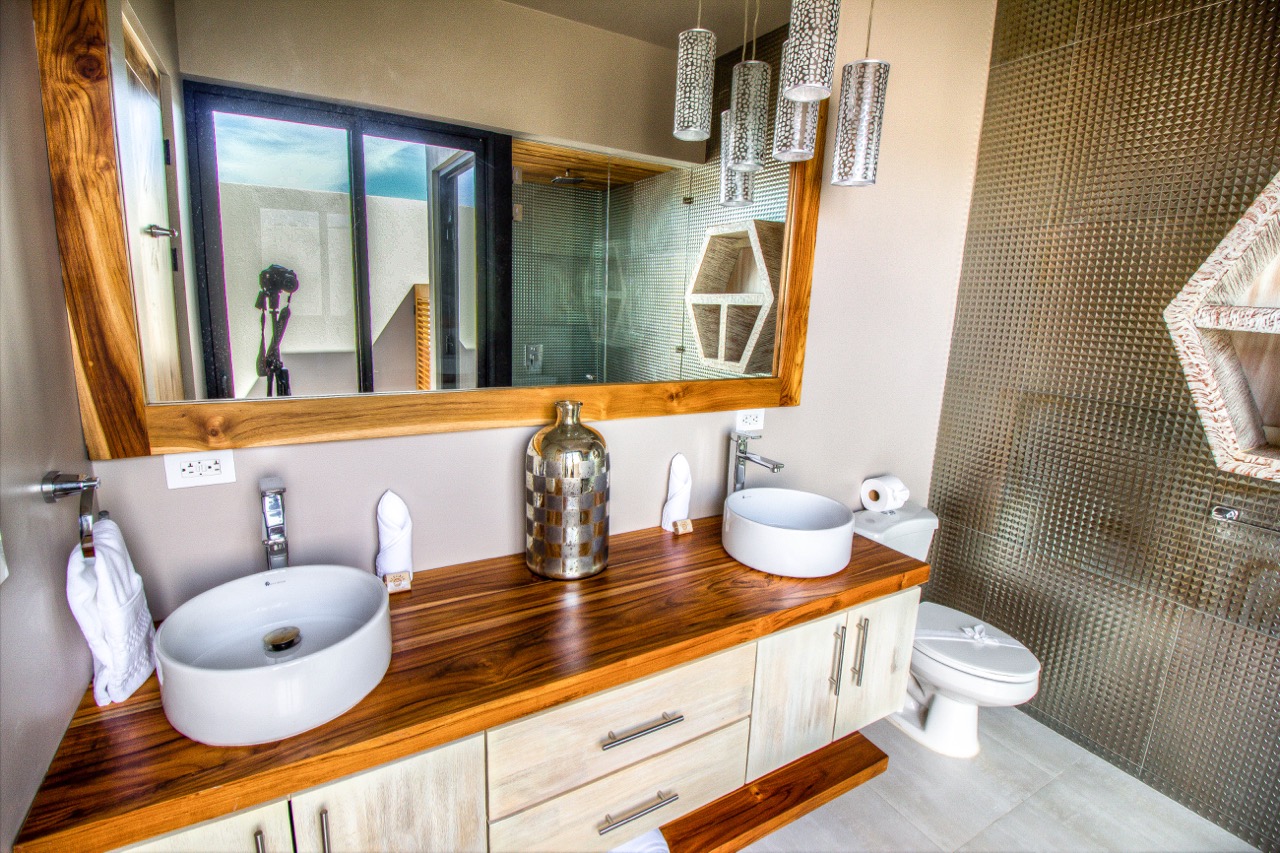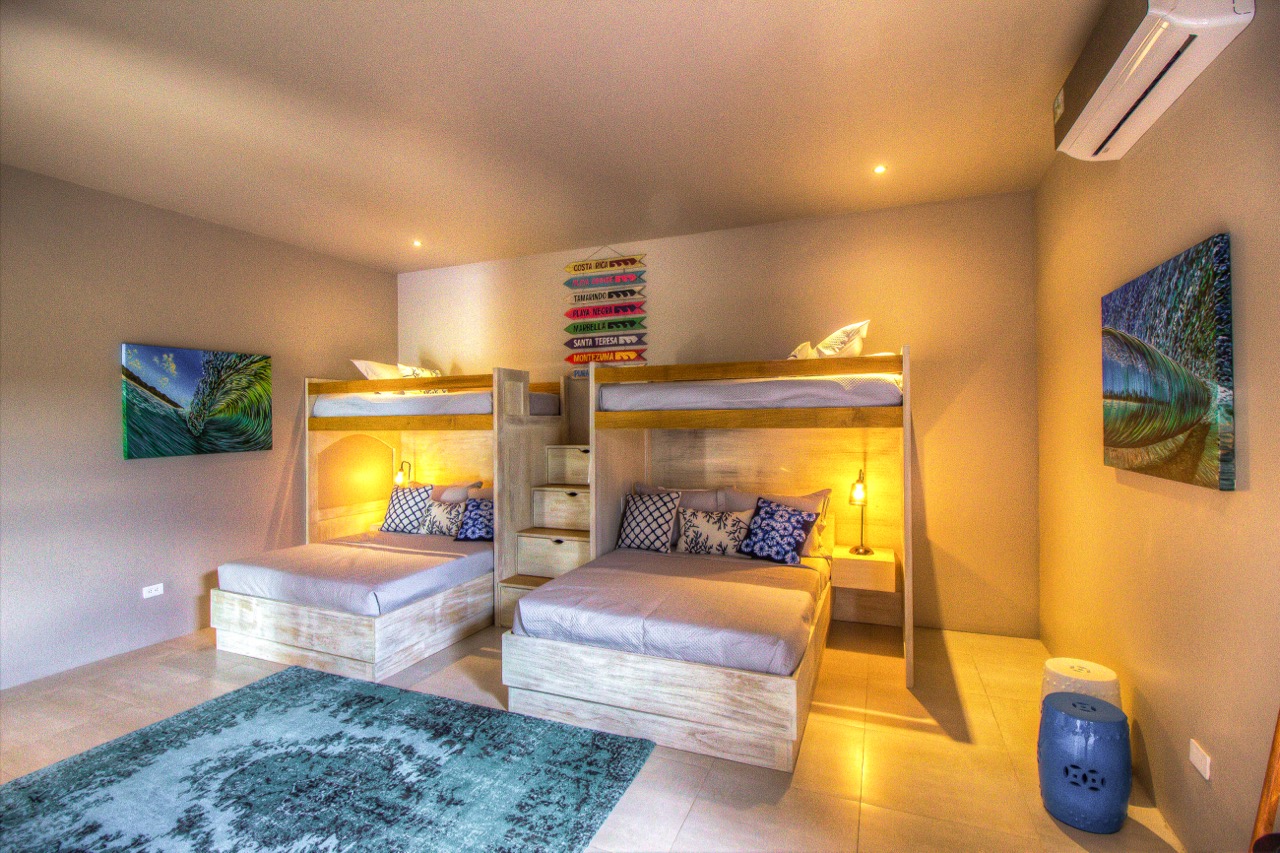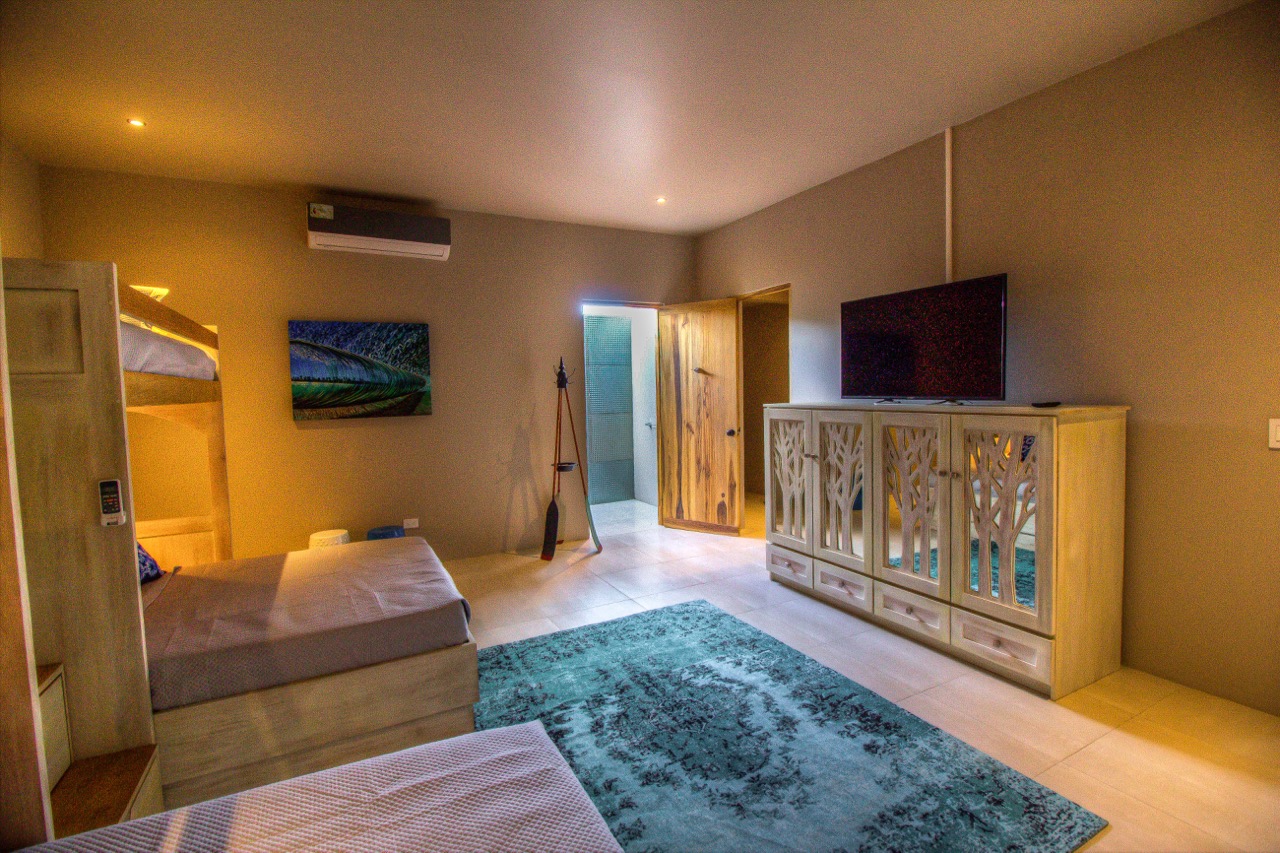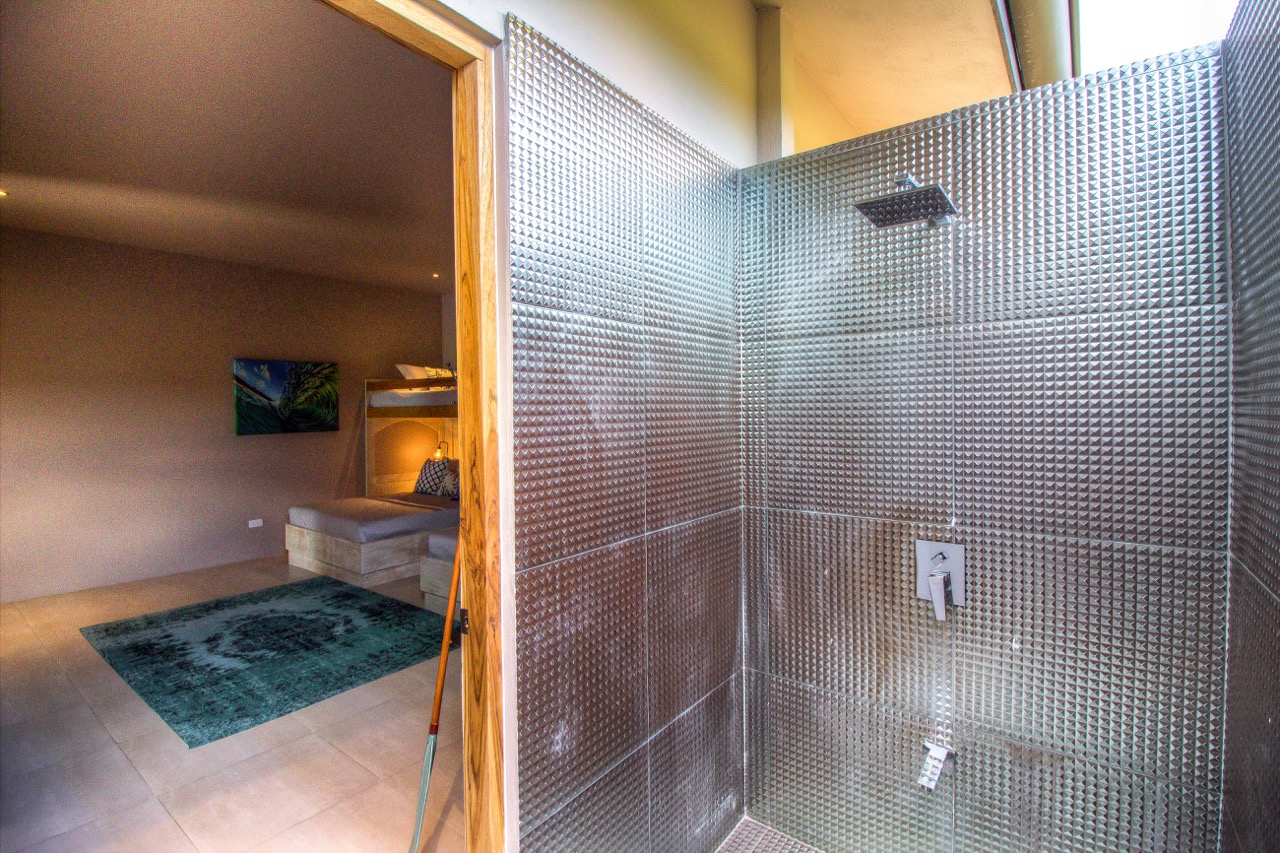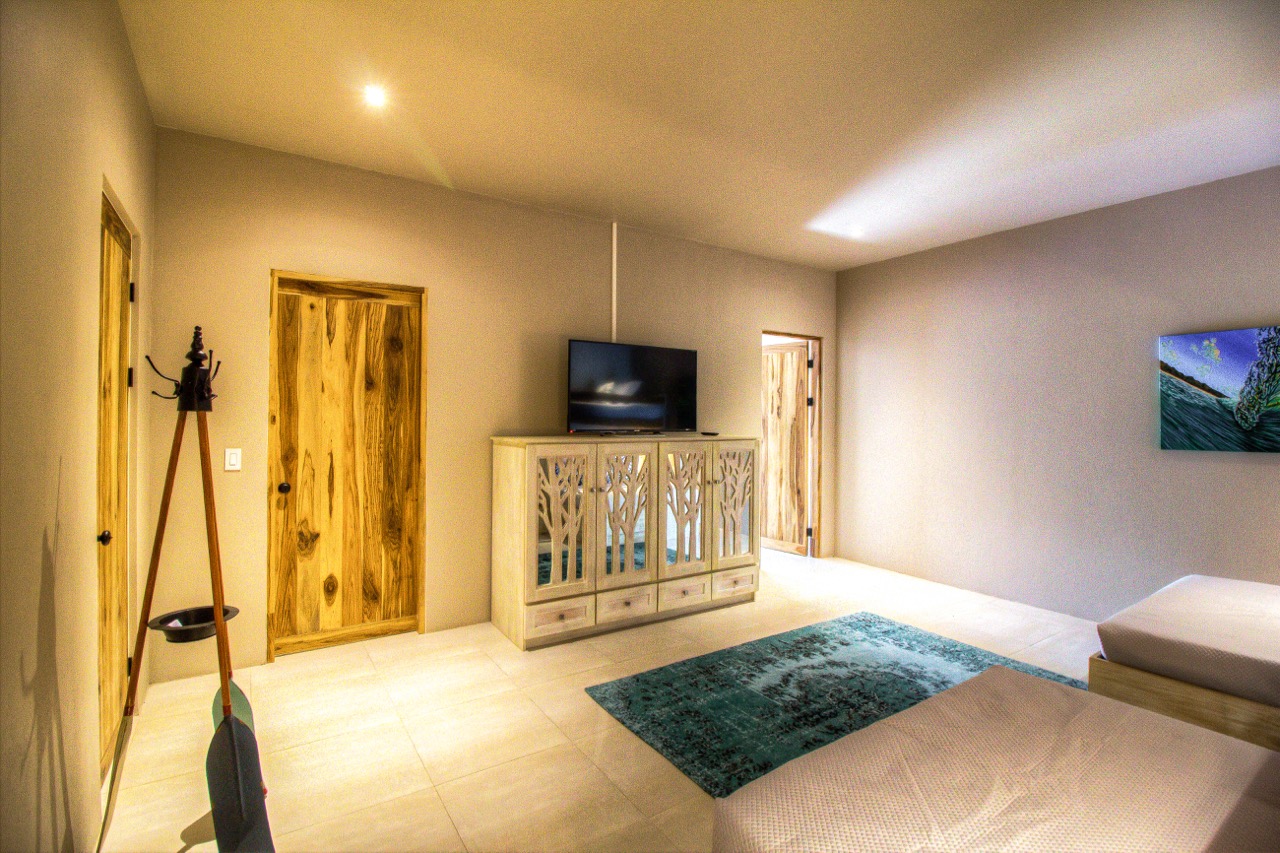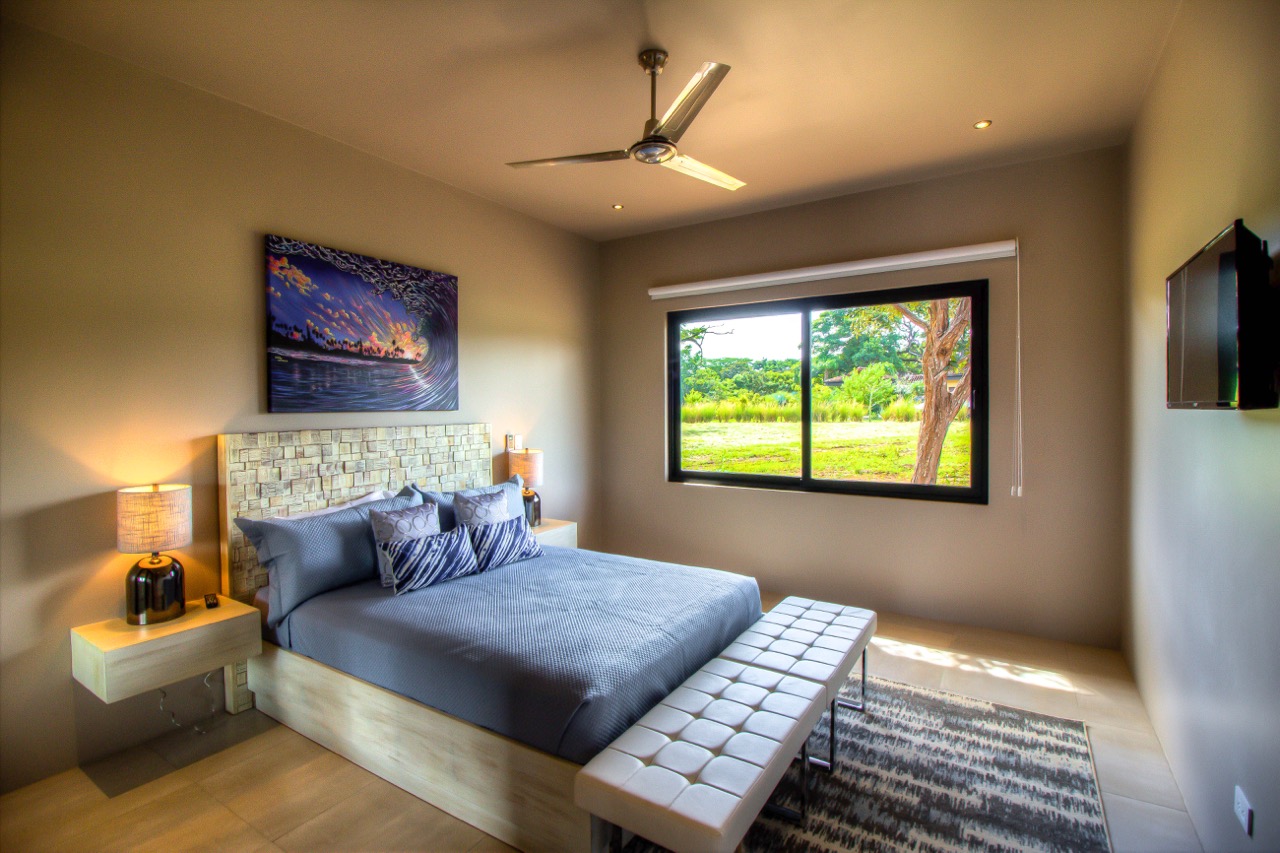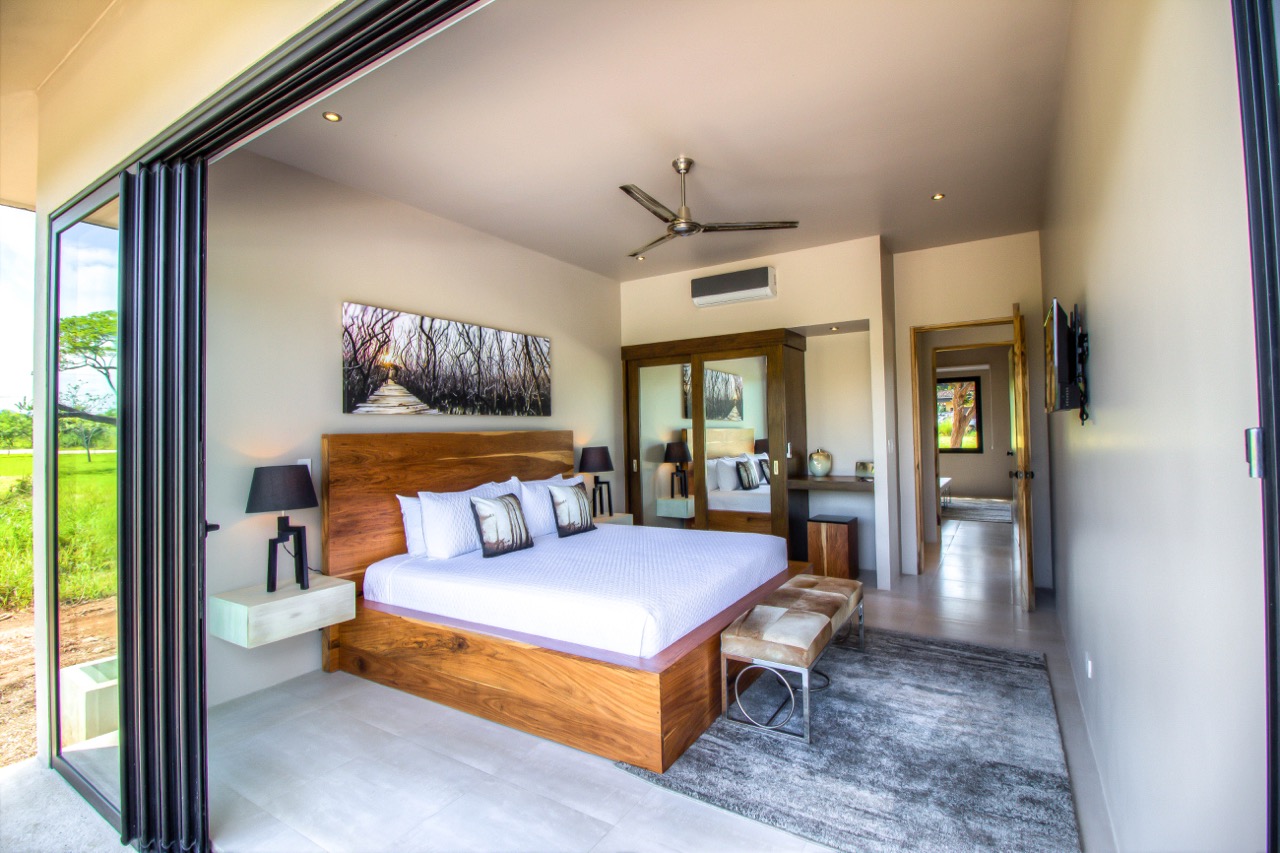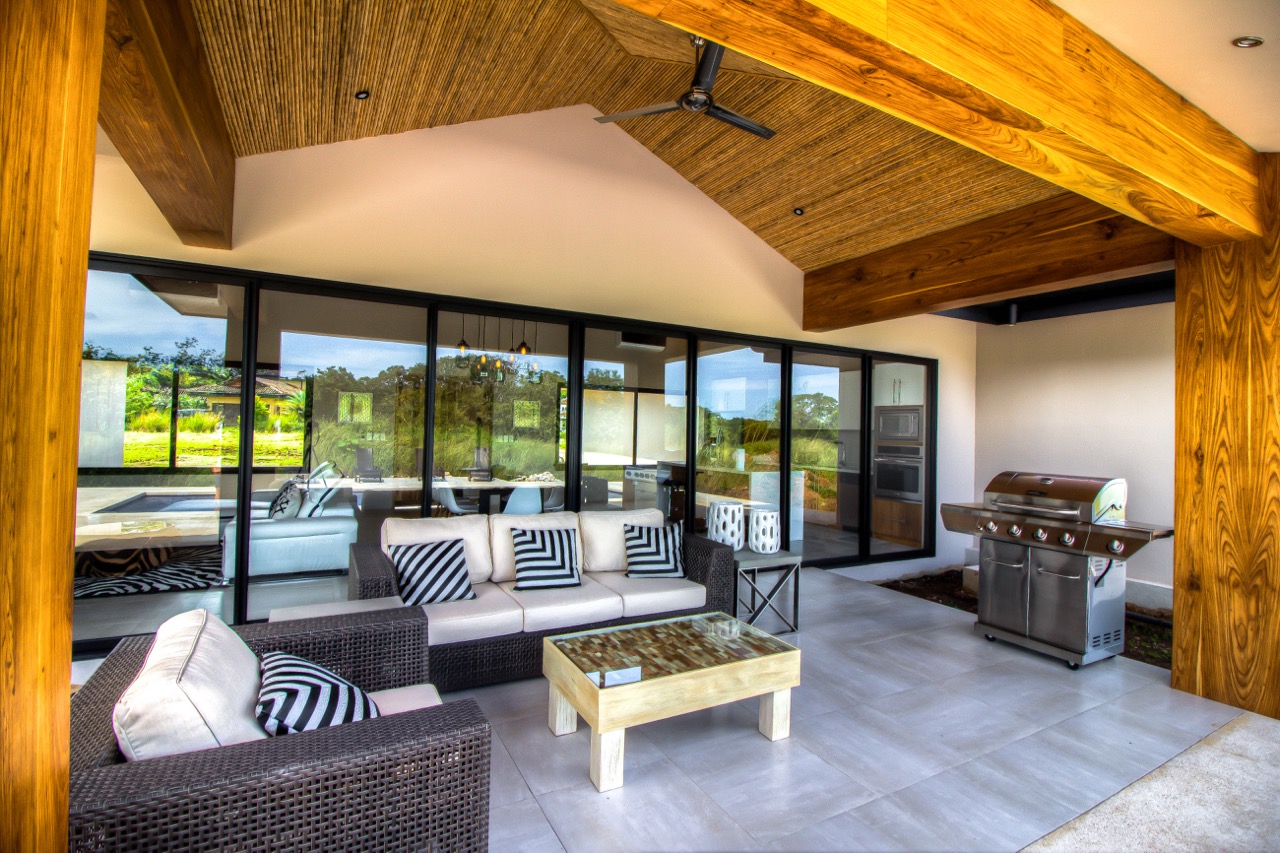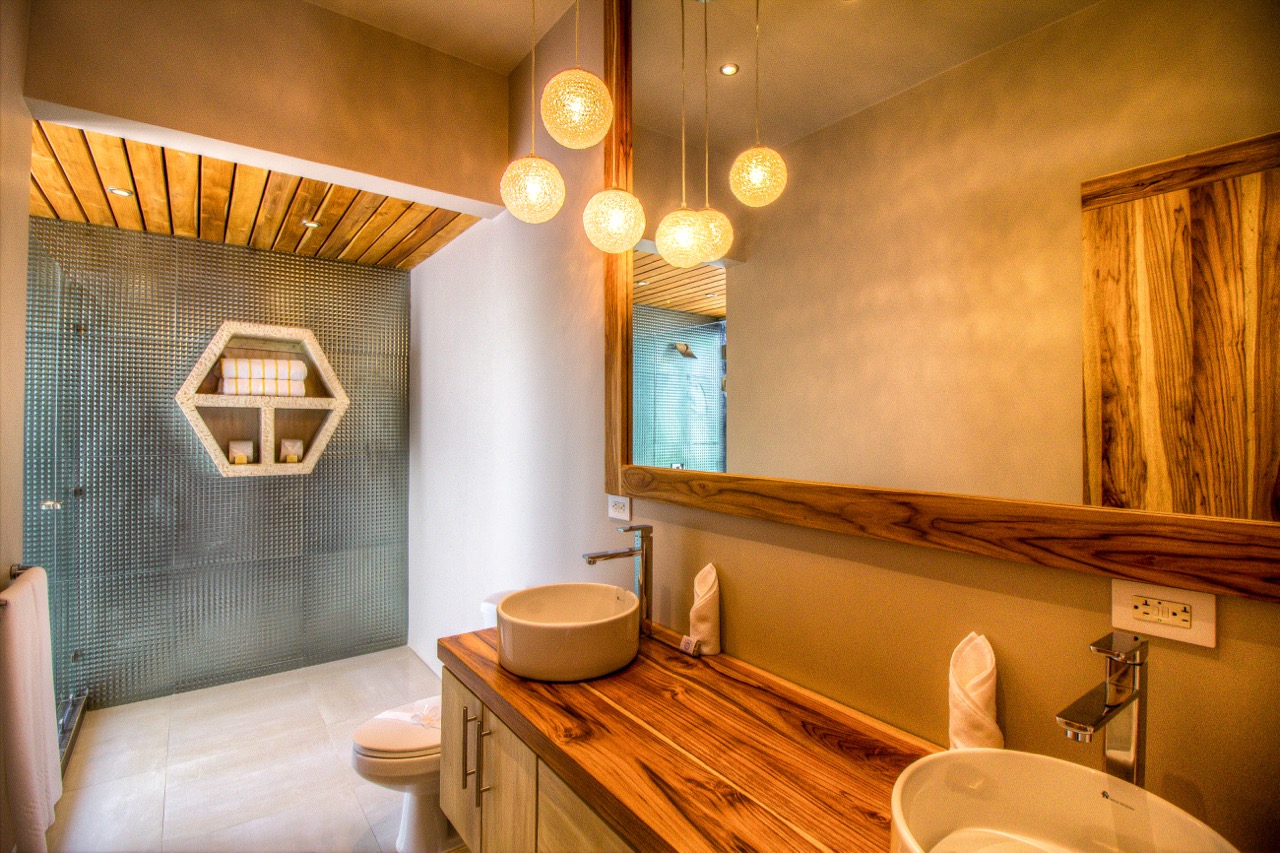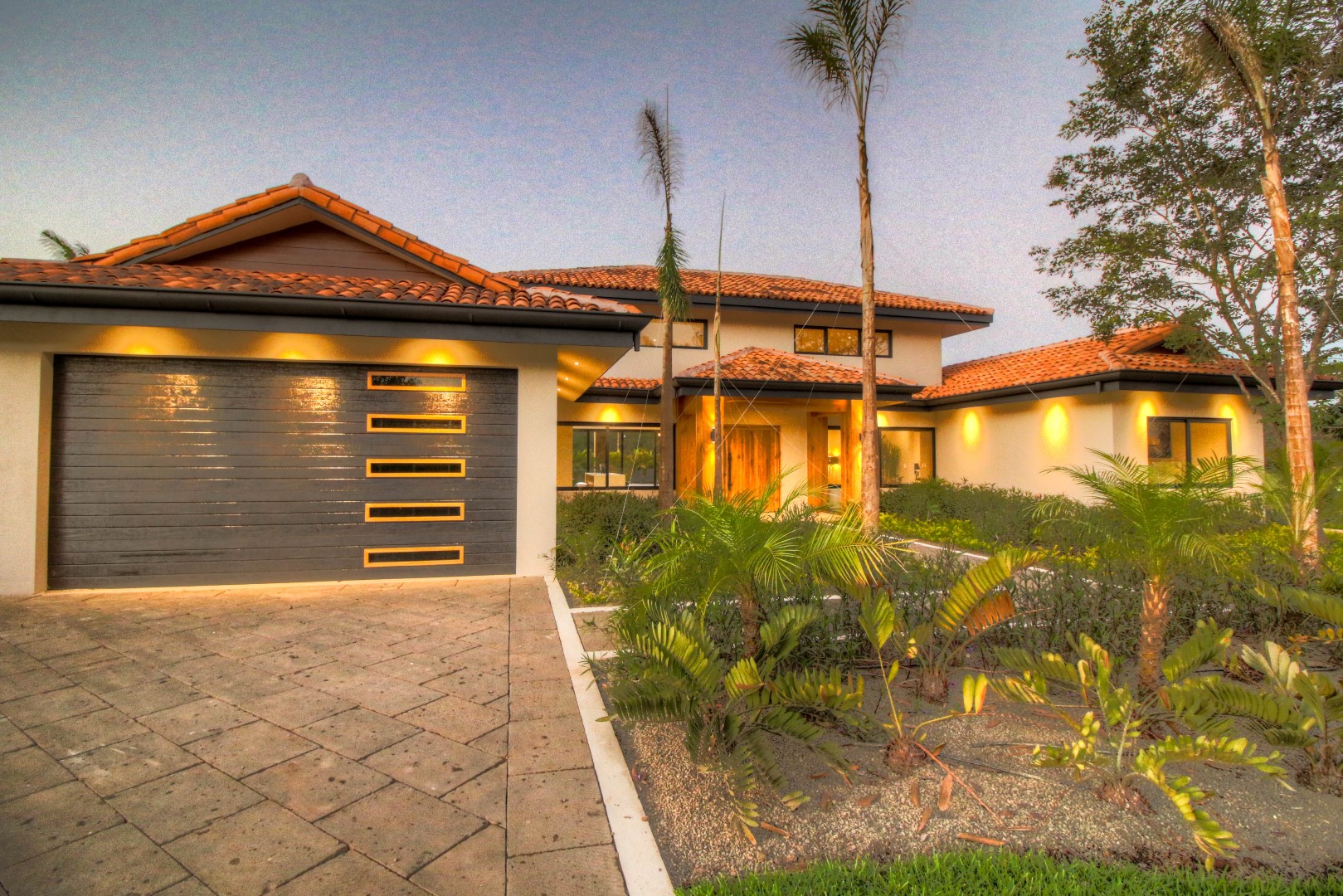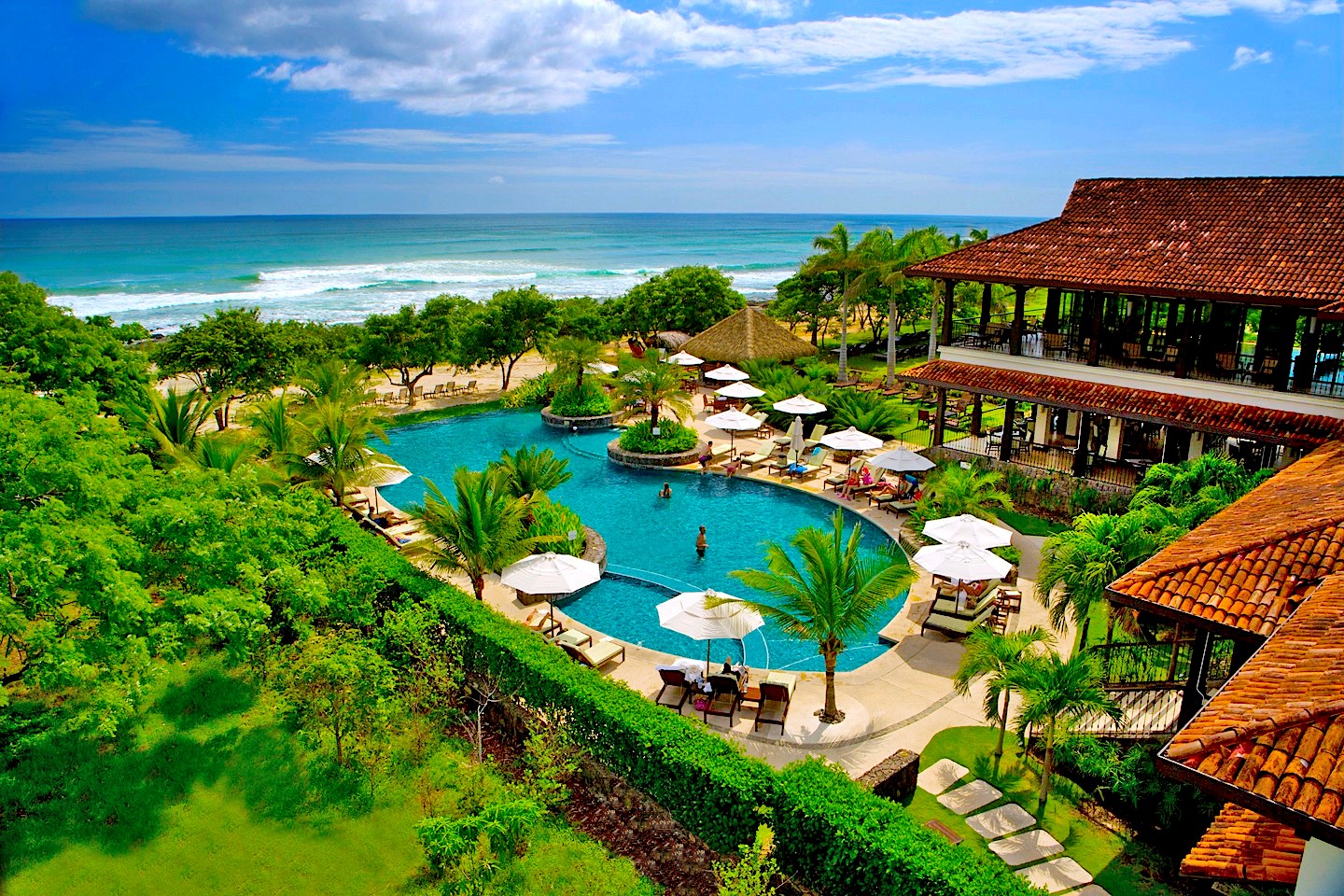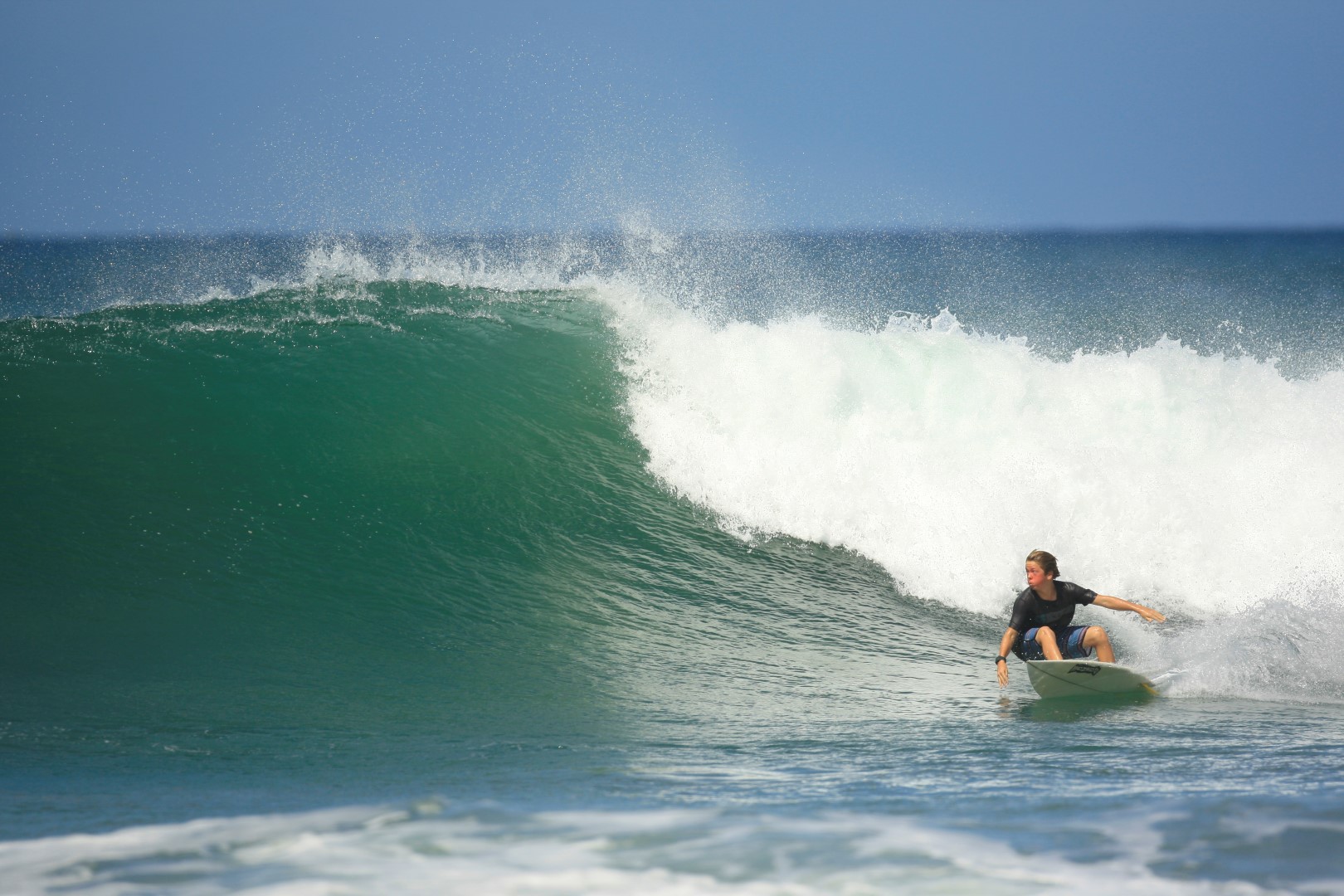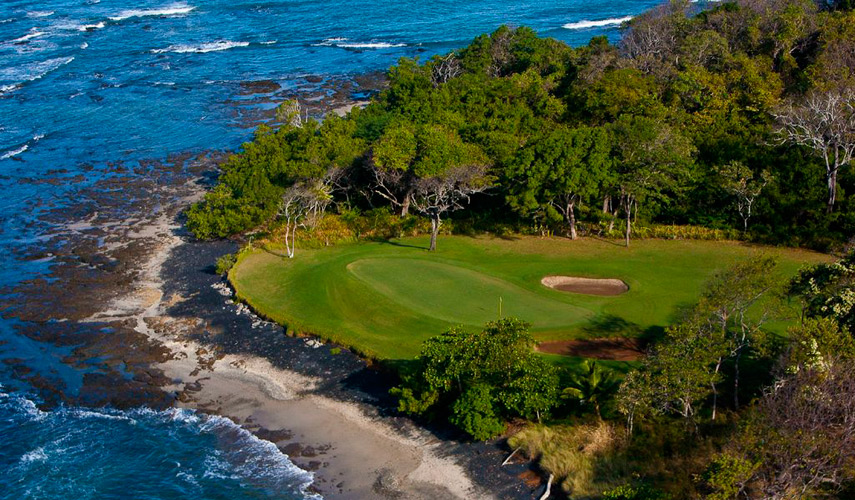 Located within the famous community of Hacienda Pinilla is the area's newest construction. A beautiful home named Casa Rebecca. This four bedroom home is superbly decorated and can sleep up to 12 people. This house was built for the tropical lifestyle and will not disappoint with its luxury outdoor seating and door systems that make the inside connect outside and become one with nature. Casa Rebecca boasts a beautiful pool for cooling off and sunbathing. The home sleeps up to 12 people utilizing a large room that sleeps 8 with several beds, perfect for kids and families. Take a look at the pictures to see how this works.

Hacienda Pinilla has 4,500 acres of area and can offer our guests many amenities and services. The surf is a big draw and Hacienda Pinilla has some great waves to choose from. The beach club is on one of the areas favorite waves. So the surfers can surf while the others in your party can watch from the pool at the beach club. The food is great there too. An 18 hole golf course is among the other amenities available as is Tennis and hours and hours of mountain bike trails. The JW Marriott is within the community and has several great restaurants to choose from.

Nearby the town of Tamarindo is also full of dining and shopping. Hacienda Pinilla is located just 15 minute south of Tamarindo. You will also find large US style super markets, surf shops and any other commodities you are looking for.

There is much to do nearby and we can help inform you as to all of your options so that you can create the best vacation adventure possible while staying in the home that perfectly fits your needs and comforts.

HOME HIGHLIGHTS:

- Brand new home finished in 2017

- Sliding doors create one indoor/outdoor area

- Close to Avellanas Beach

- Golf Course and Beach Club nearby

SLEEPING ARRANGEMENTS (SLEEPS 12):

- Bedroom 1: Queen Bed

- Bedroom 2: Queen Bed

- Bedroom 3: King Bed

- Bedroom 4: Bunk Bed (2, doubles on bottom and singles on top)
| | Nightly | Weekly |
| --- | --- | --- |
| June 17 - August 19, 2017 | $445 | $3,115 |
| August 20 - October 31, 2017 | $364 | $2,548 |
| November 01 - November 17, 2017 | $416 | $2,912 |
| November 18 - November 25, 2017 | - | $4,158 |
| November 26 - December 18, 2017 | $445 | $3,115 |
| December 19 - December 25, 2017 | - | $5,789 |
| December 26 - January 01, 2018 | - | $9,646 |
| January 06 - March 23, 2018 | $671 | $4,697 |
| March 24 - April 01, 2018 | $728 | $5,096 |
| April 02 - April 30, 2018 | $445 | $3,115 |
| May 01 - June 15, 2018 | $445 | $3,115 |
| June 16 - August 19, 2018 | $445 | $3,115 |
Concierge Services Available

Stay In Tamarindo PM - Properties
Thank you for entering your review. The review will become available to the system shortly.
Doesn't get any better than this.....
Rating:
Review Date: 05/11/2017
If you want to go to a location in Costa Rica that has everything--go here. The house is stunning. It's perfect for families, couples or friends on a surf trip, which is what I did this time. The Beach Club is in front of great surf and is minutes from the house. Great day trips south and north are waiting for you. Activities to suit families are available. Great restaurants in towns just to the south. Will be going there with my wife and kids soon!
Manager Response: 06/01/2017
Response from Stay in Tamarindo
Bill, Glad that you had an amazing time during your vacation and you could enjoy the surf breaks in the area! We hope you and your friends/family will come back again to visit! Pura Vida!
Beautiful House in Hacienda Pinilla
Rating:
Review Date: 04/22/2017
We just stayed in Casa Rebecca for seven nights with 2 families. We had 4 adults and 6 kids staying and it was very comfortable. We had previously stayed in the hotel but wanted to try something different. The house is brand new and beautiful. The kids room with bunk bed was great and much more spacious than we had thought. All of the rooms were big. The pool is nice and refreshing after a long day in the sun. The house was very clean it had most everything you needed for cooking. It was only a two minute drive to the beach club and the Marriott hotel . Tamarindo is about 15 minutes. We had a wonderful week there!
Manager Response: 05/27/2017
Response from Stay in Tamarindo
Jess, so good to hear you had a wonderful week in Casa Rebecca and that everyone enjoyed the space in the house and the area in general. We are happy you had a great experience and hope you come back to sunny Costa Rica very soon. Thank you for staying with us!
Casa Rebecca- never wanted to leave!
Rating:
Review Date: 03/29/2017
We were looking for a place to stay for family members flying in from different parts of the country for our daughters wedding at hacienda pinilla. Casa Rebecca was ideal. We had spent a few days in tamarinds first so that guests could experience the town, shopping, nightlife, etc. and then casa rebecca was a nice relaxing spot. We were the second guests there so everything was brand new. The house is beautiful and laid out well. It's a great house for entertaining and the pool was a hit . A few basic things were missing but I'm sure they'll start building up as guests continue to stay (such as salt, pepper, etc) If you're only staying at casa Rebecca, I'd recommend getting a car so that you can get groceries in town or do some exploring. Tamarindo is only 25 minutes away which is nothing to a southern Californian who spends hours in cars but when you switch to Tico time, it seems far. I'd definitely recommend casa rebecca and can't wait to return.
Your request has been sent. We look forward to meeting all your vacation needs!
Optional Guest Protect Plan travel insurance
The Guest Protect Plan from CSA Travel Protection Includes:
✓
Valuable benefits before, during and after your vacation
✓
Reimbursement of non-refundable trip costs if you must cancel your trip or cut it short due to covered sickness, injury or other events
✓
150% of trip cost coverage for covered trip interruptions
✓
24/7/365 emergency assistance hotline, plus access to a network of physicians
View complete plan details
Yes! I want the CSA Travel Protection Guest Protect Plan
No, I don't want this insurance and understand that I may be responsible for cancellation penalties in accordance with the Terms and Conditions, up to 100% of the rental costs.