Casa Costa Blanca | Costa Rica House Rental
Tamarindo Vacation Rental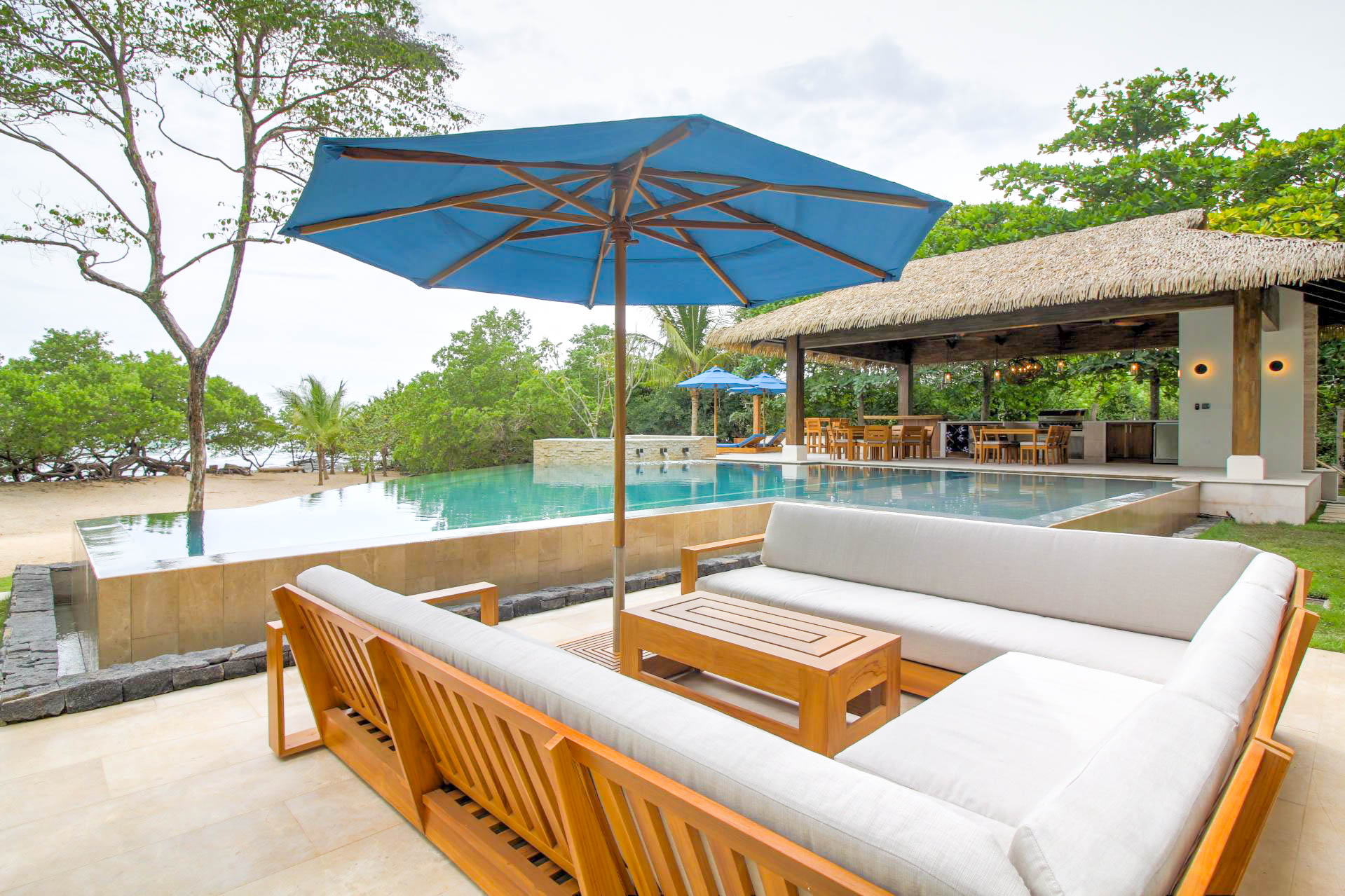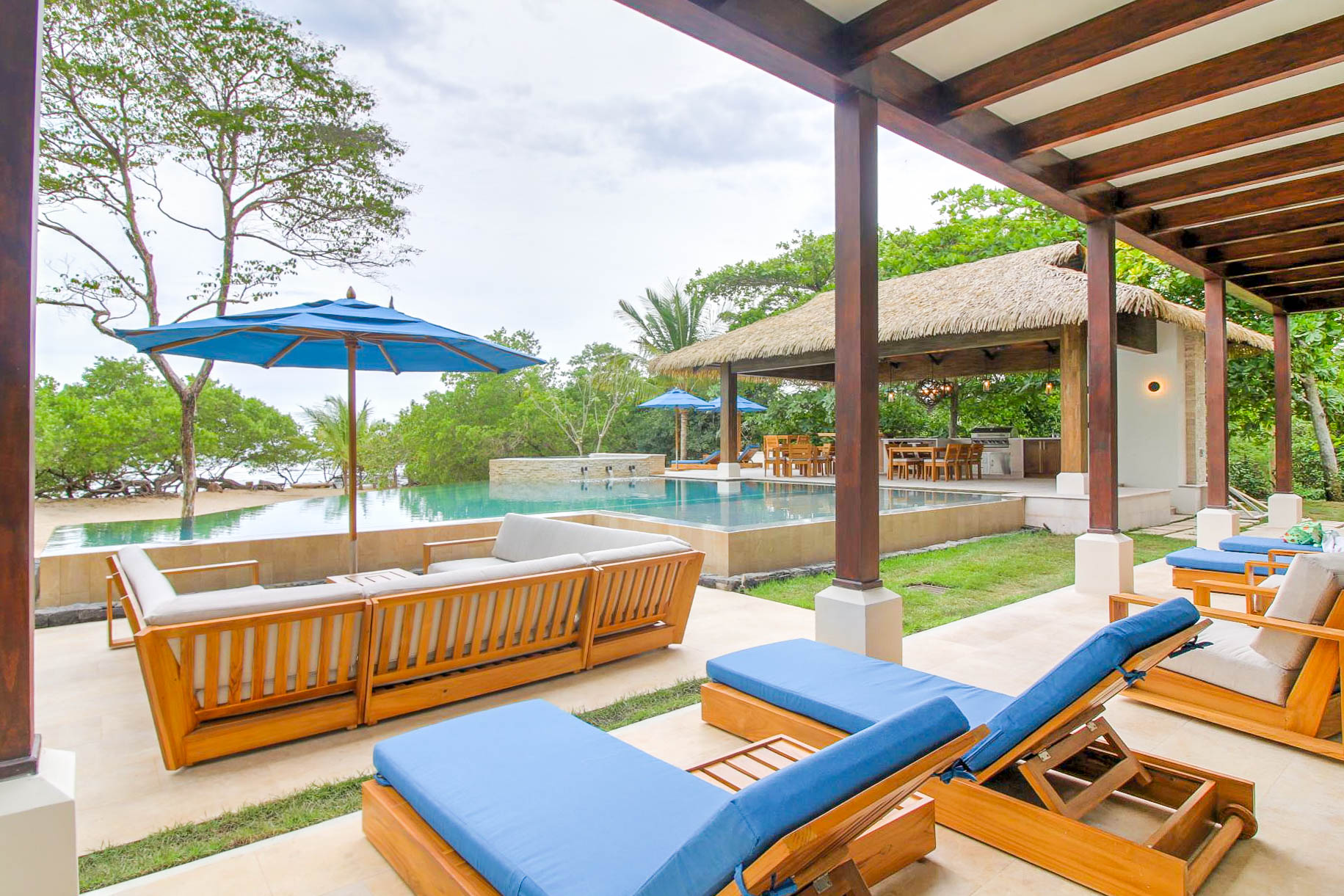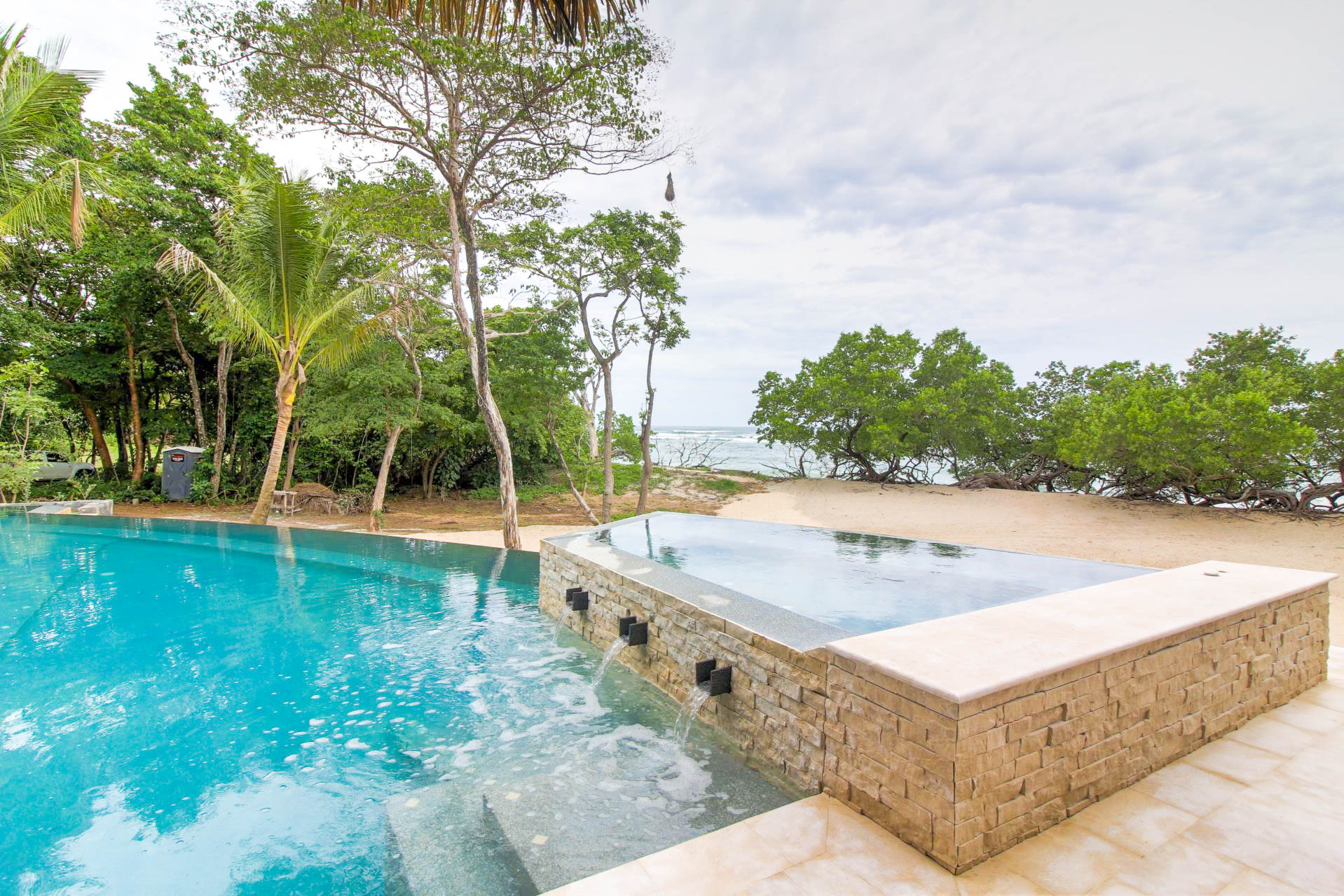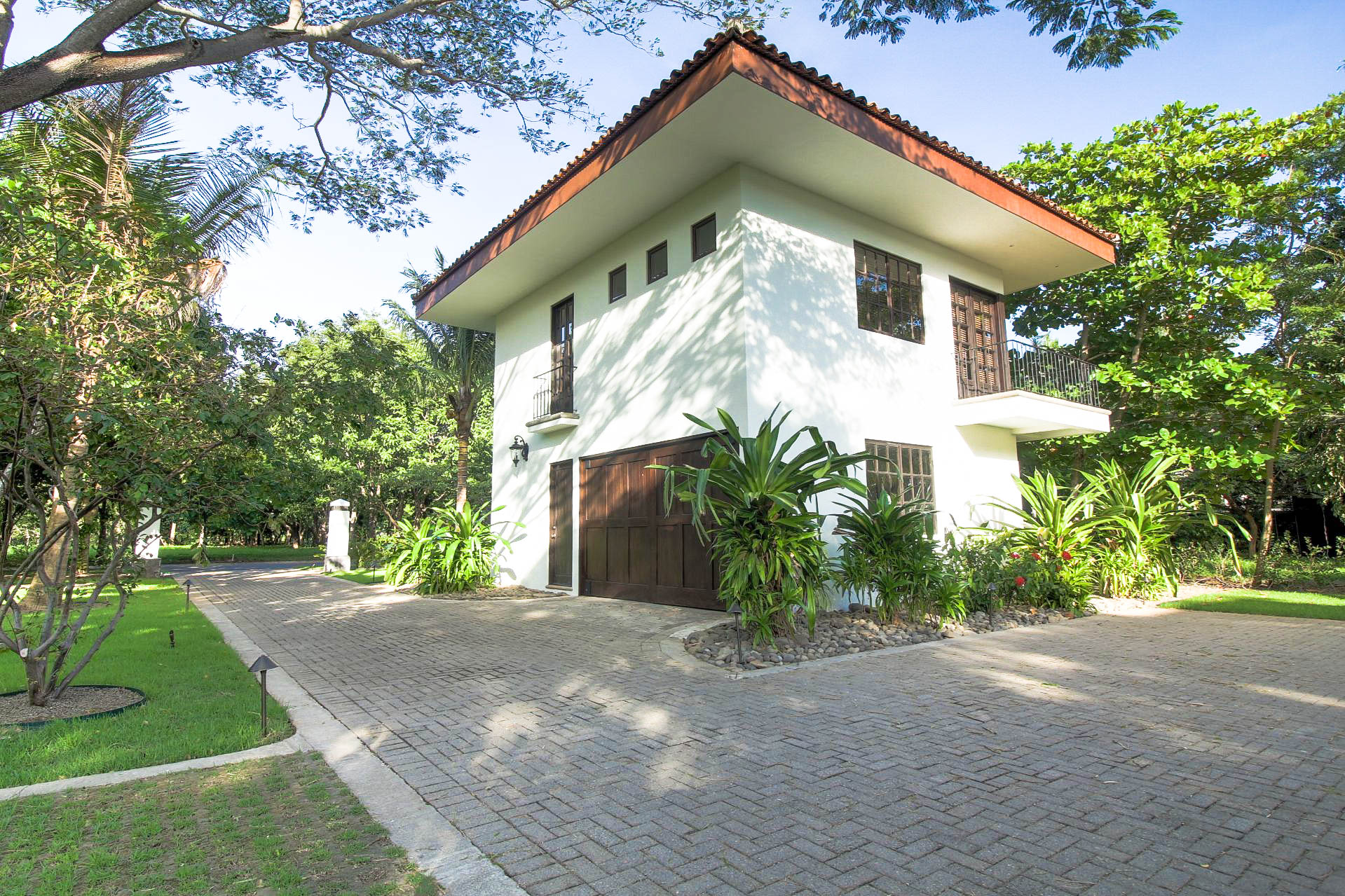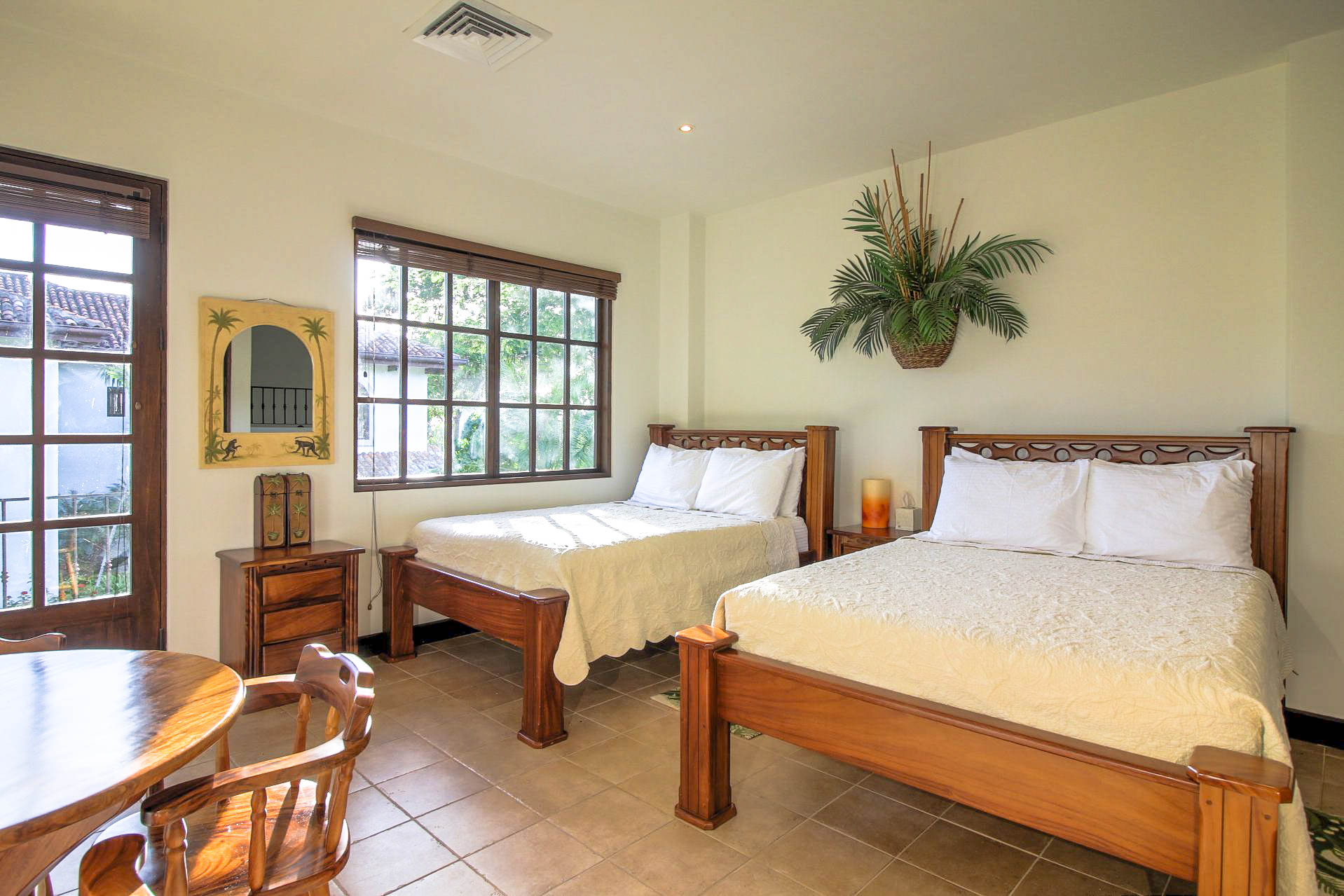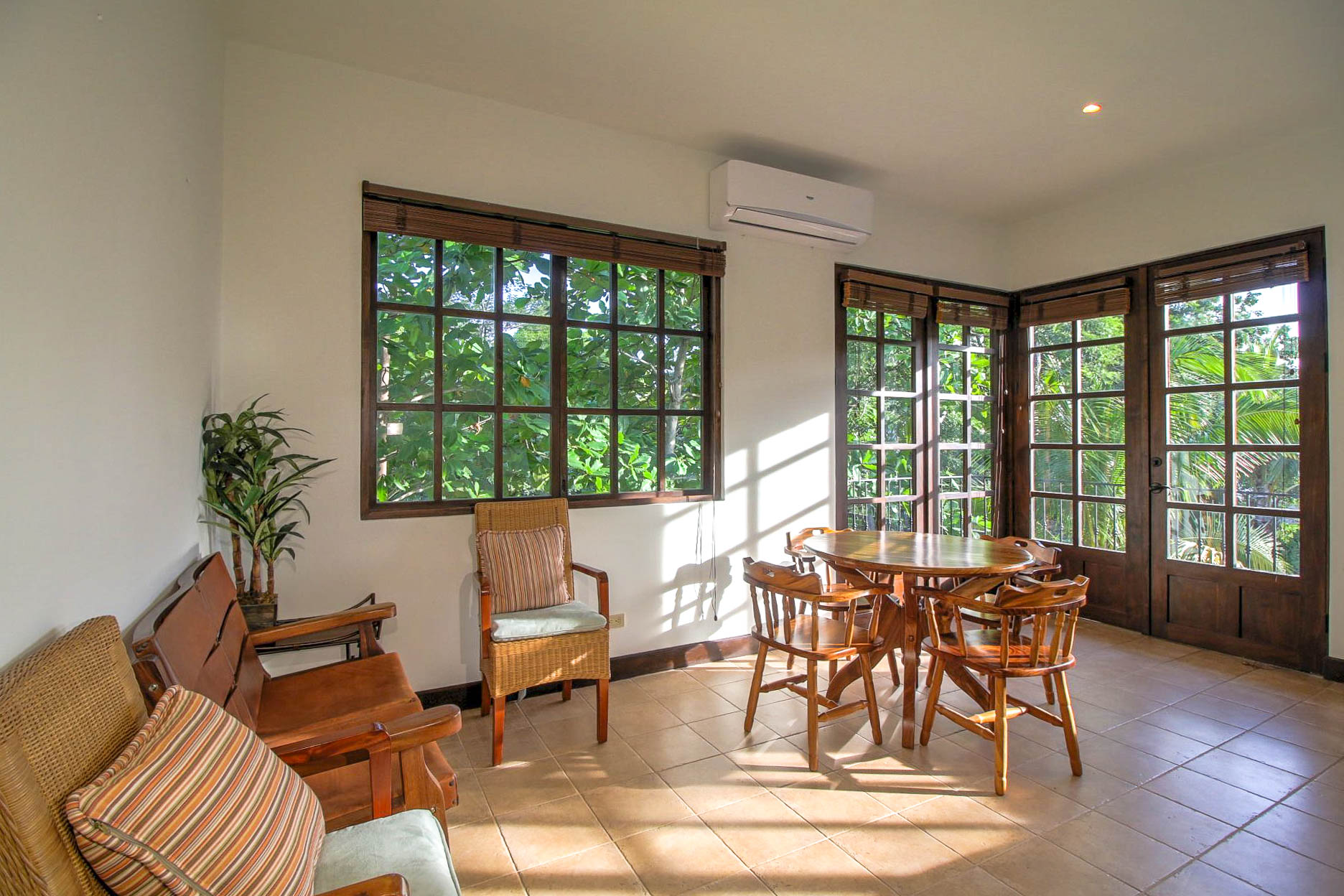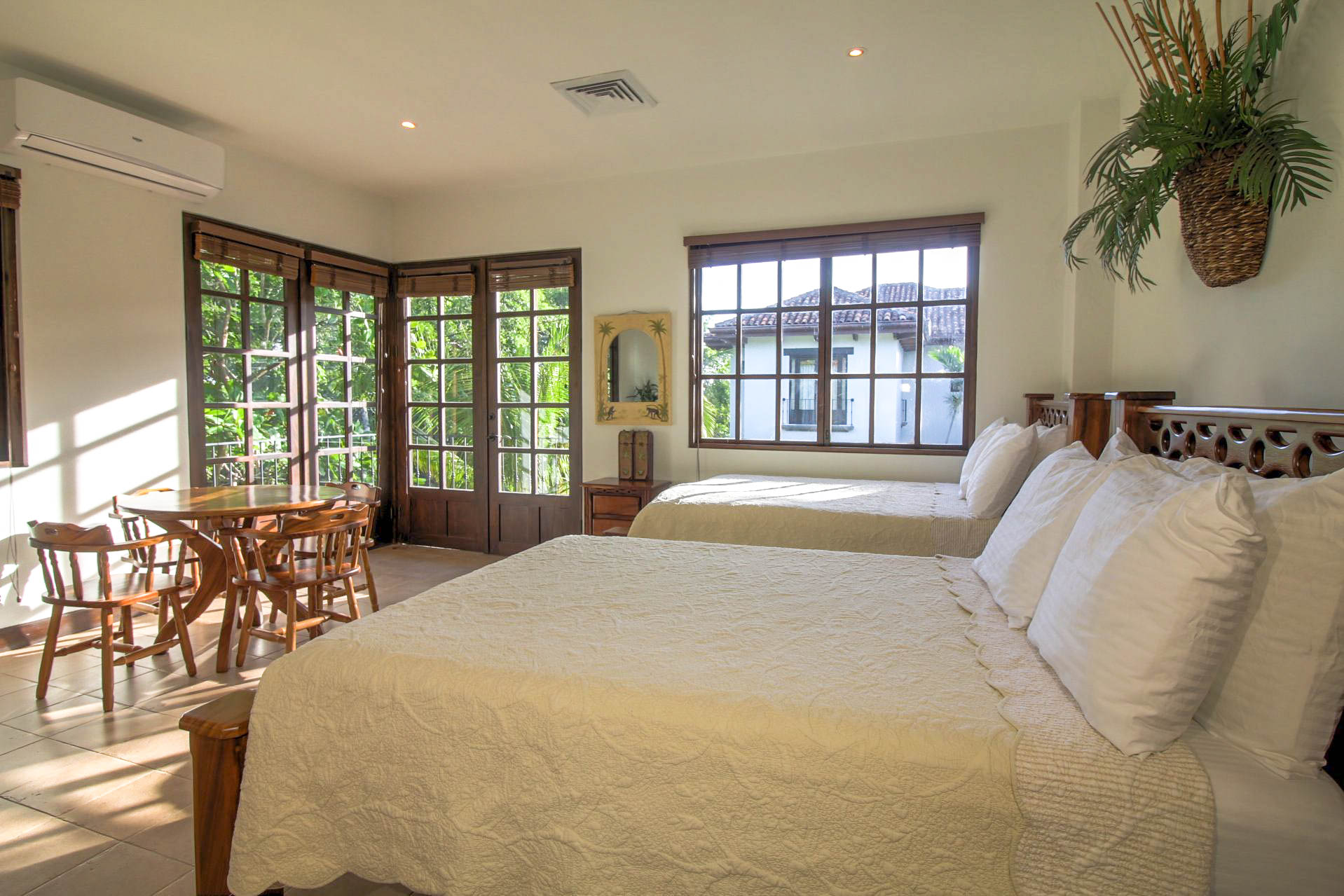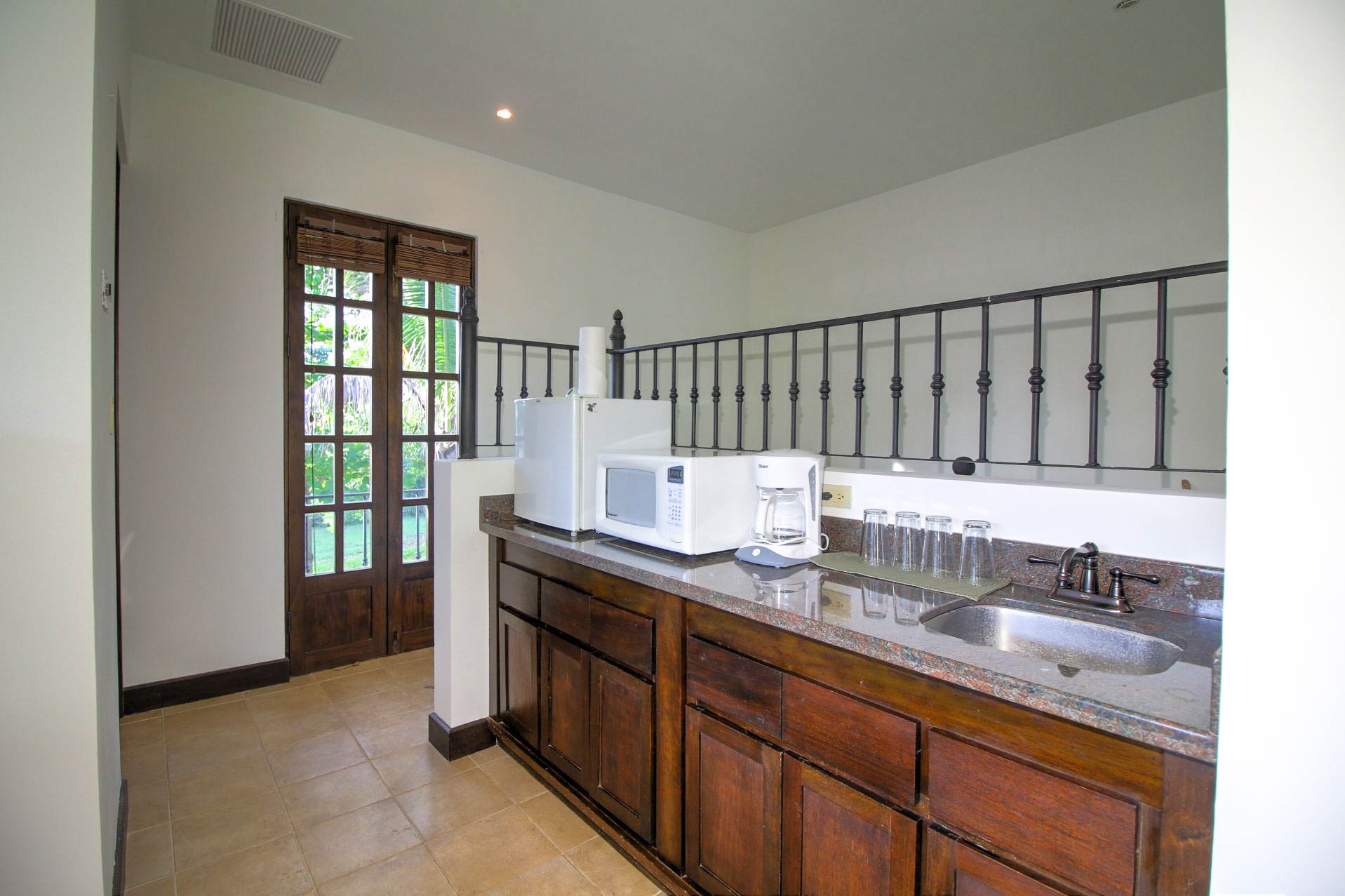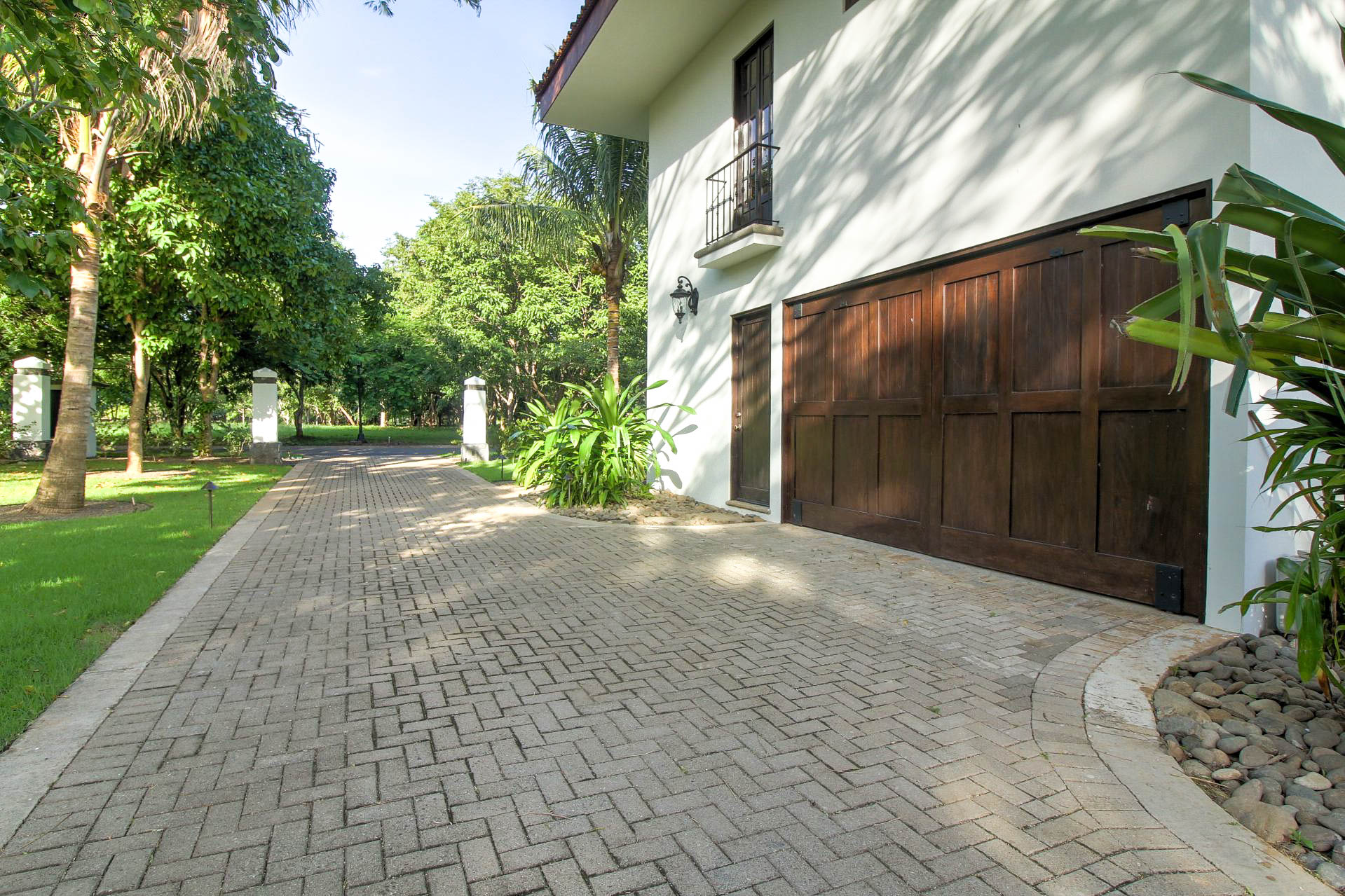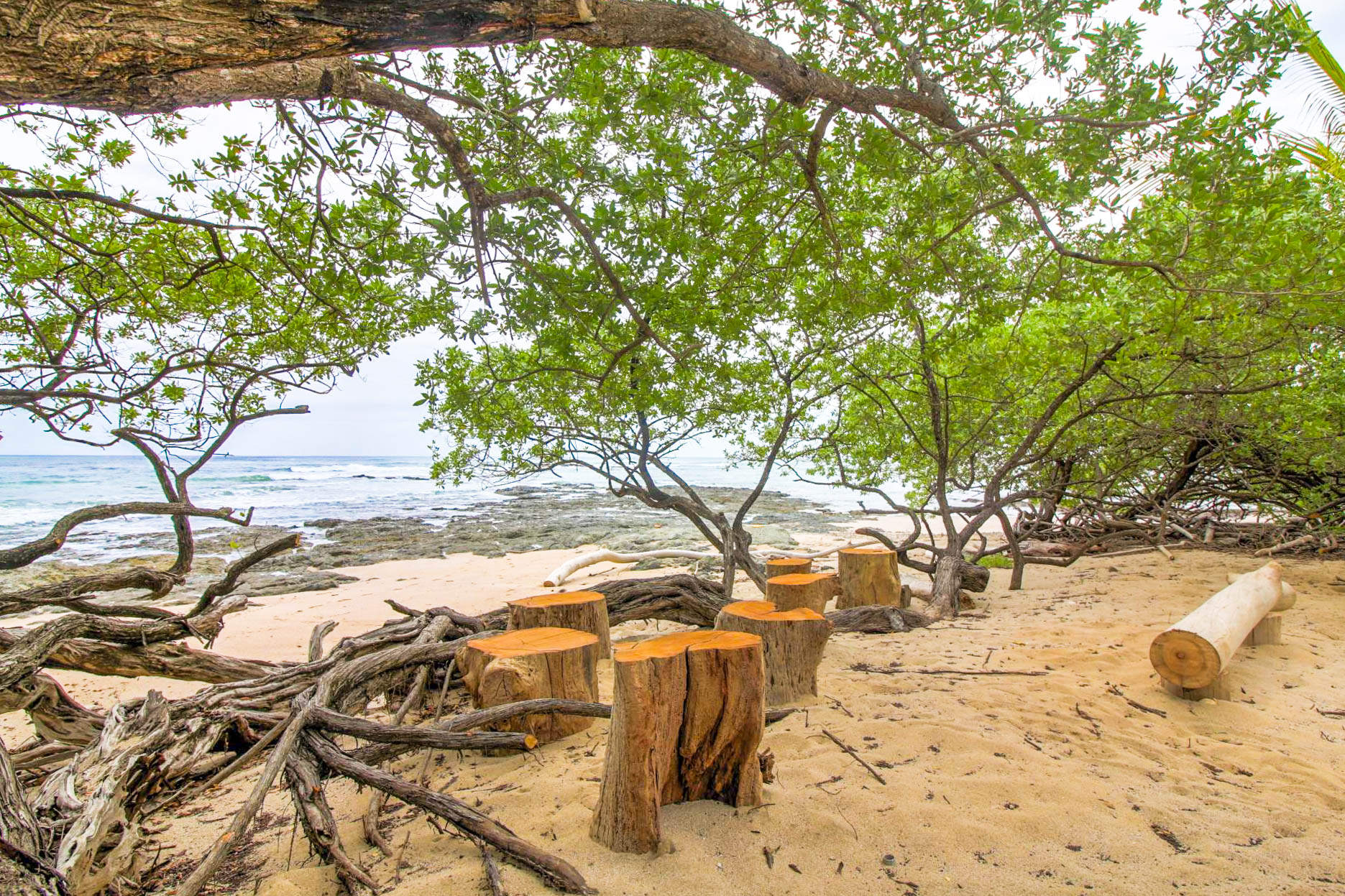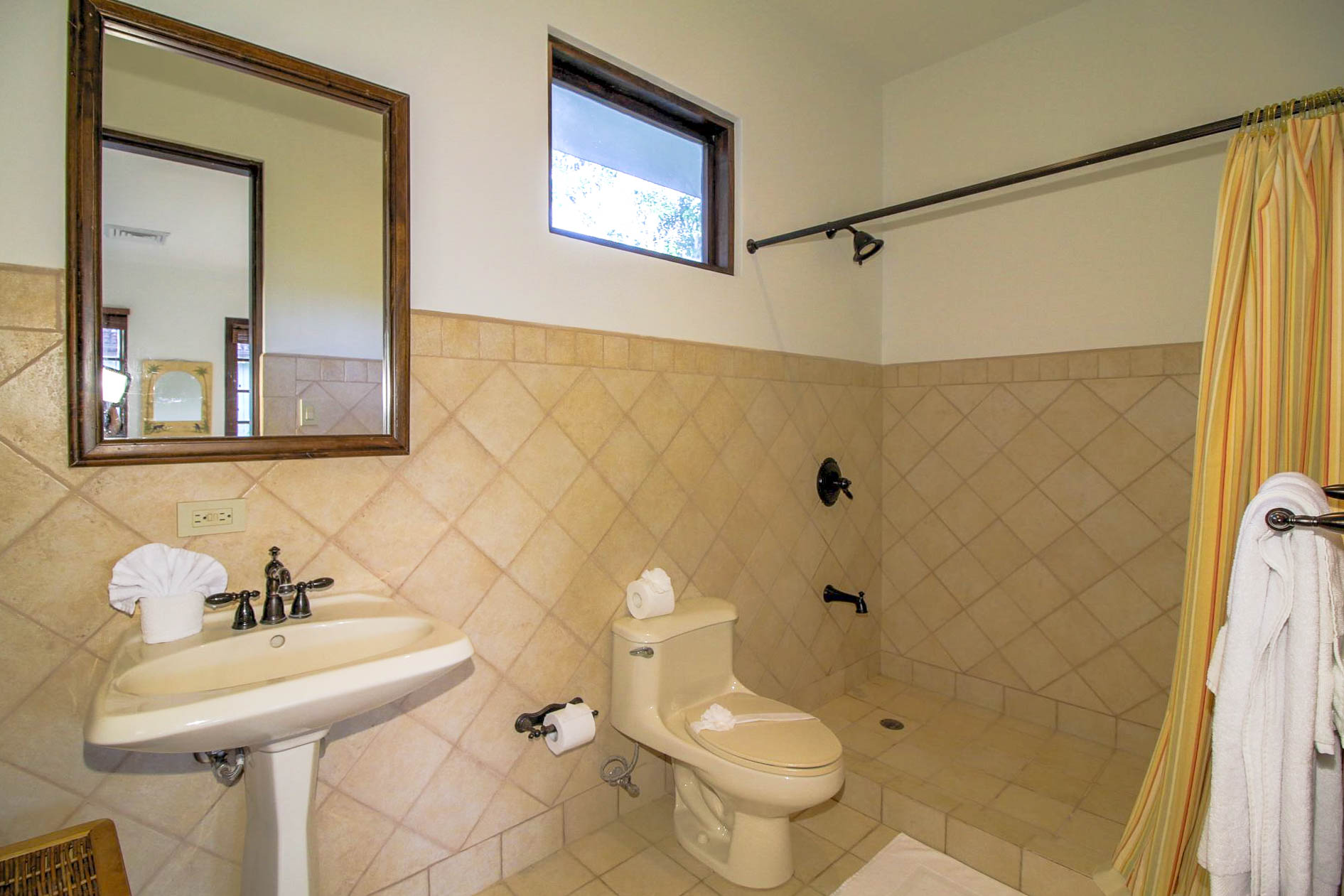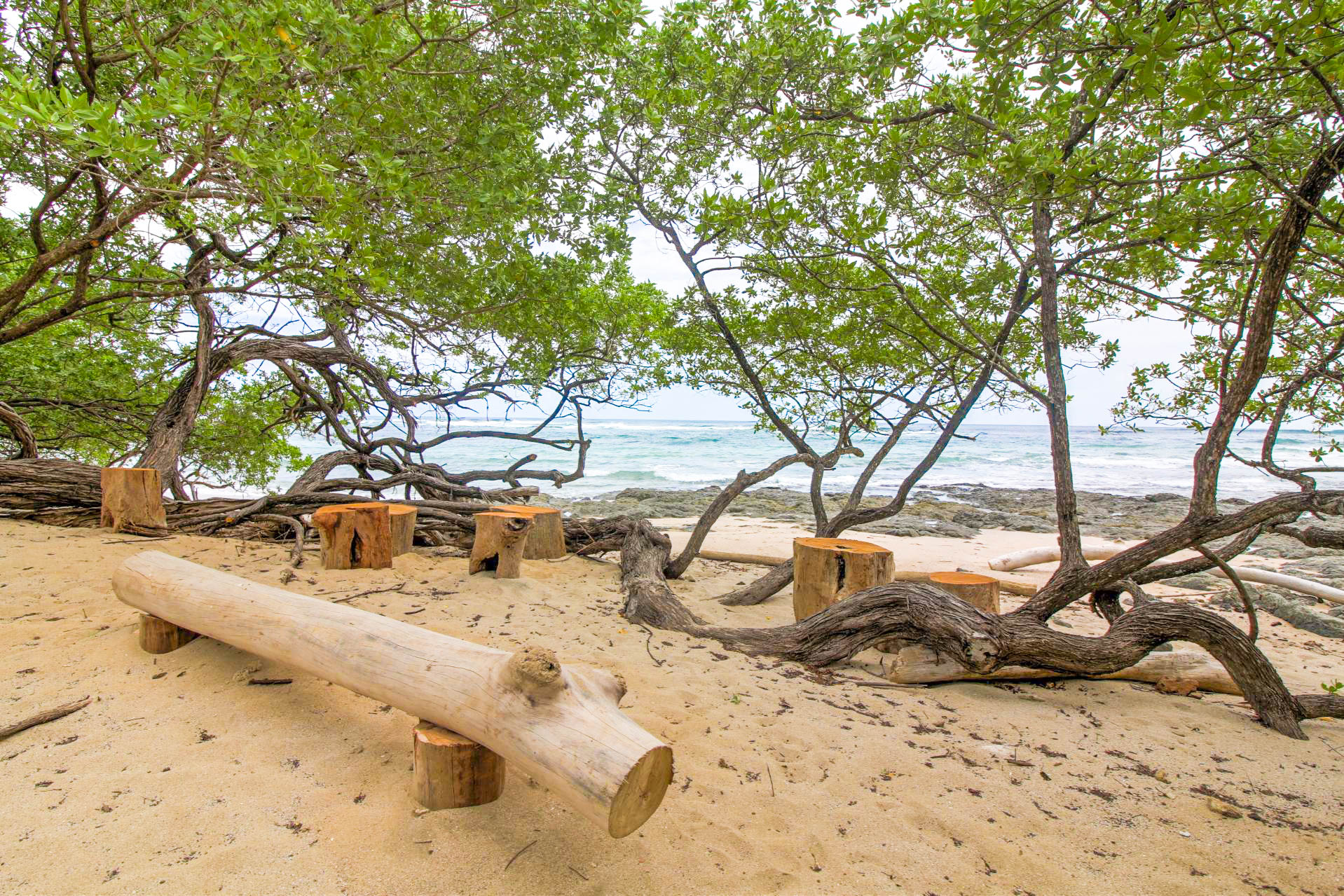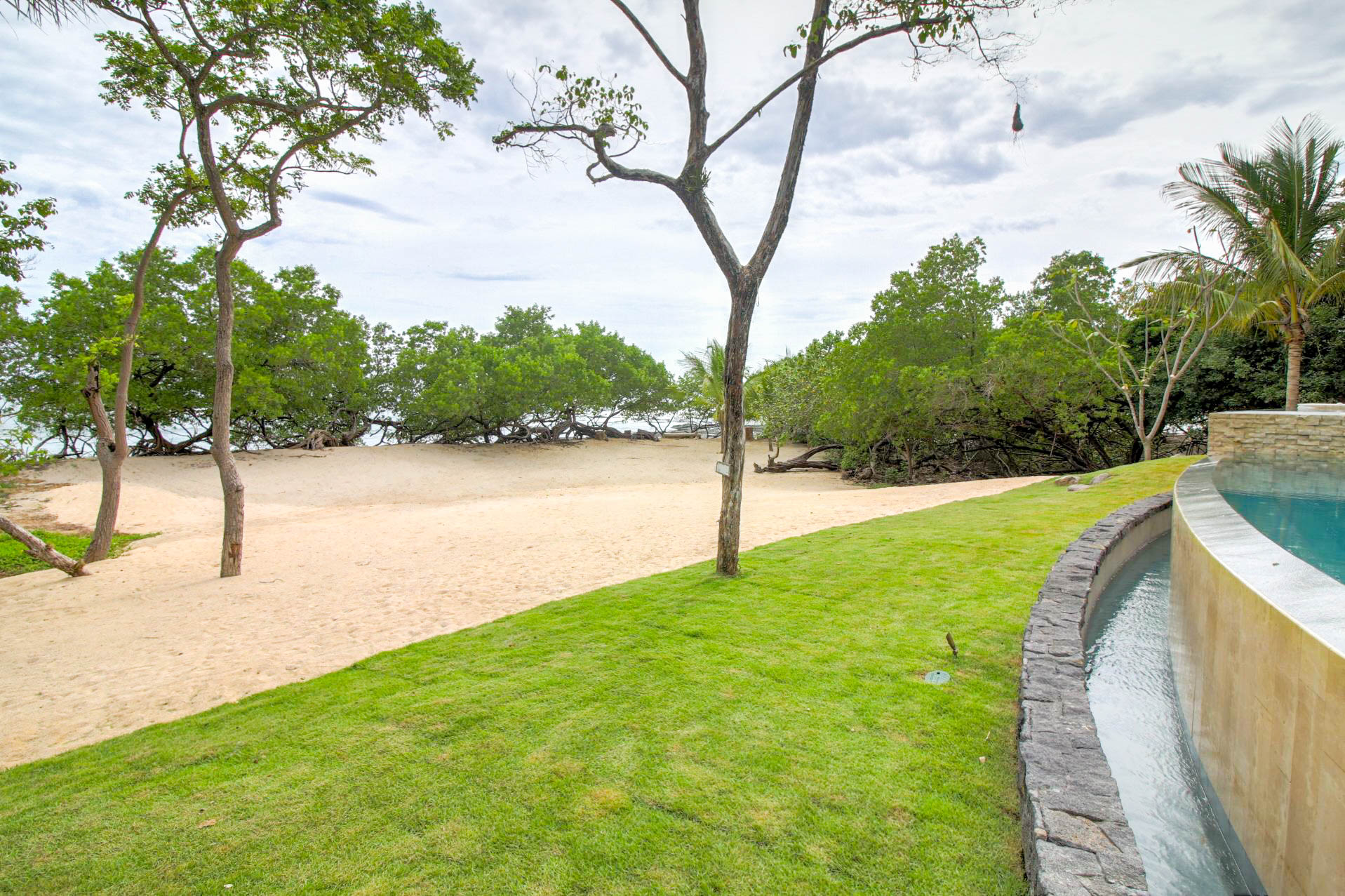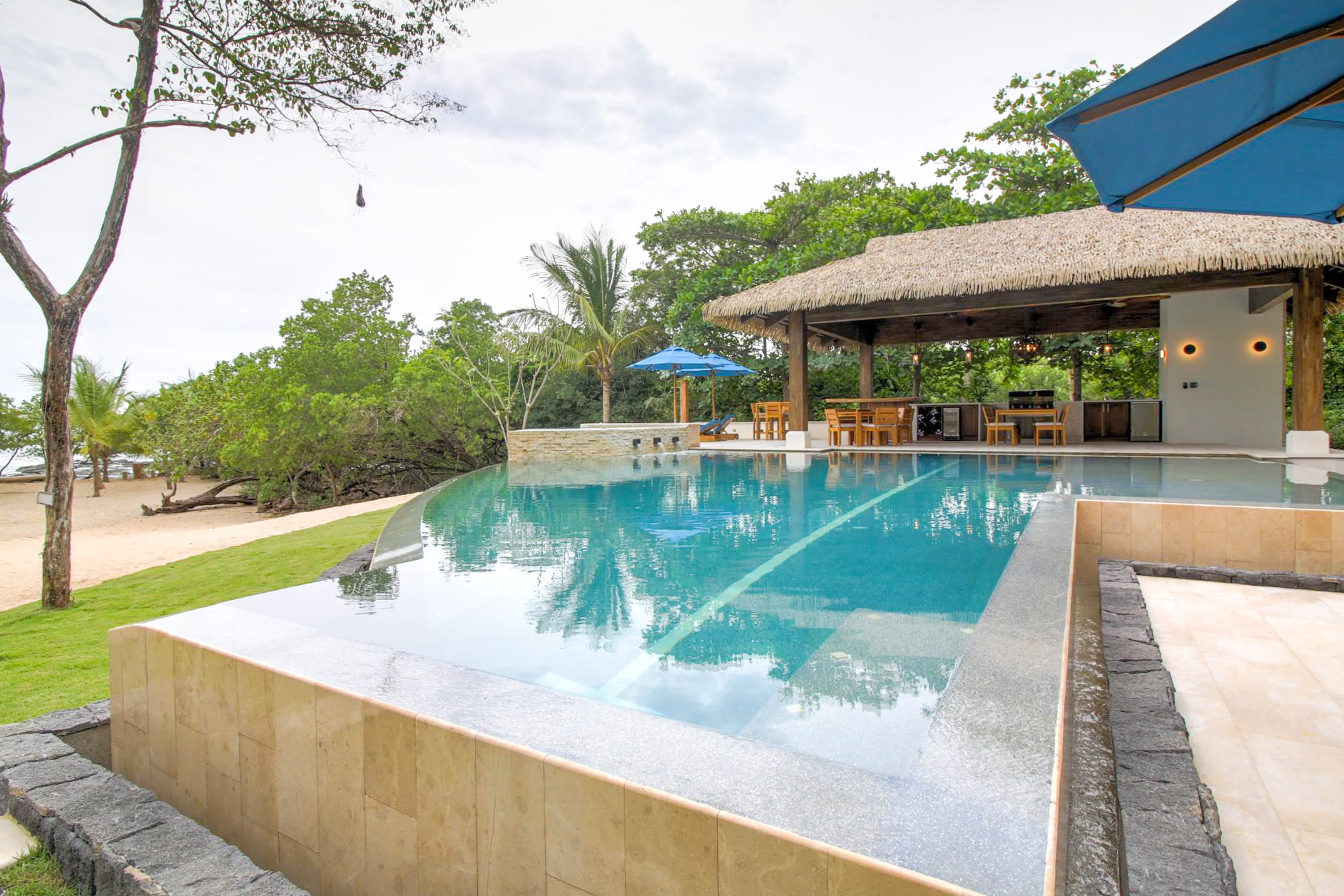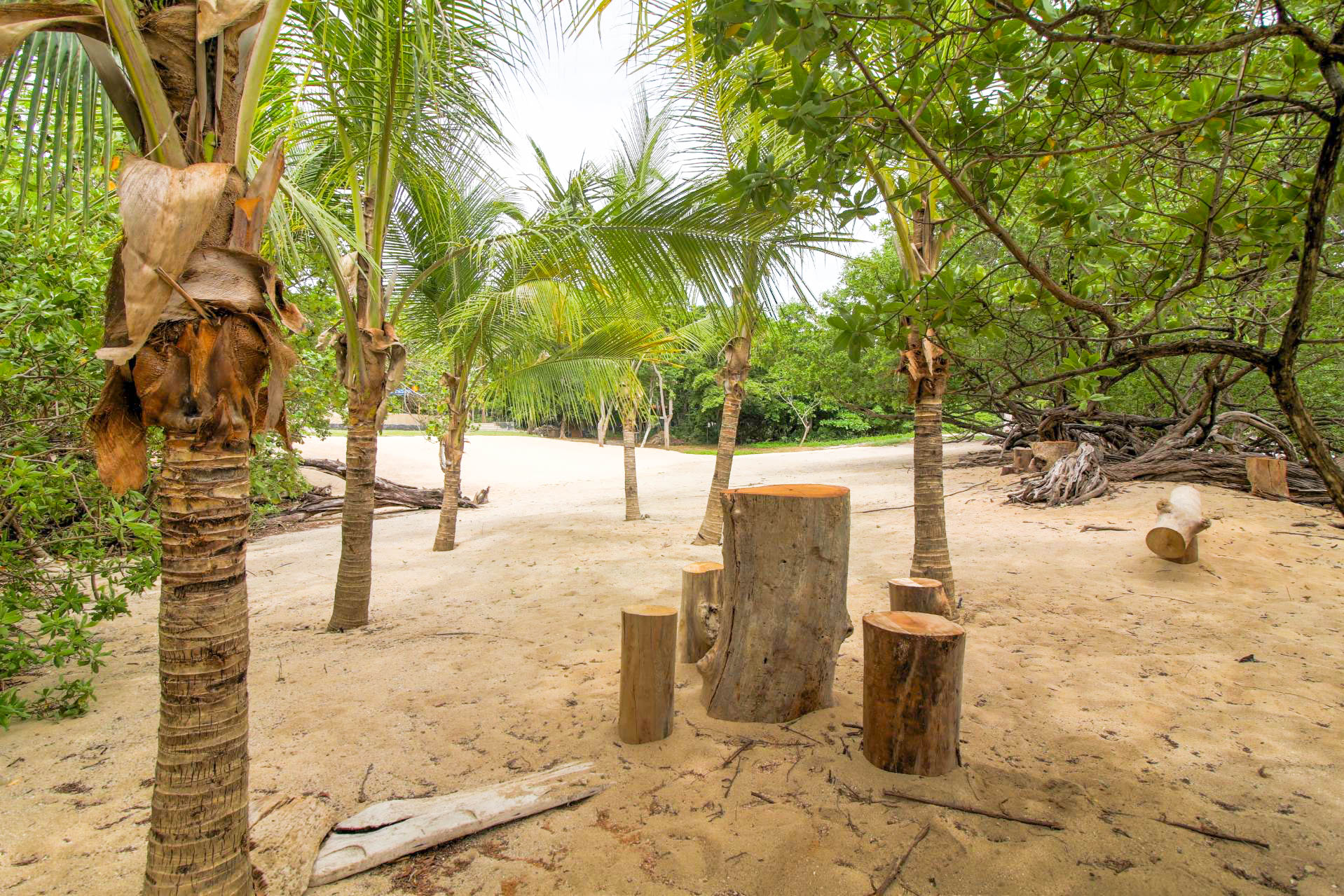 Stepping onto the property at Casa Costa Blanca is stepping out of time and into a dream world. This beachfront luxury estate is set in the sand in Hacienda Pinilla's Las Golondrinas community, facing the mesmerizing waves of the endless Pacific. This newly-renovated vacation rental property can accommodate up to 24 guests in the privacy of the spacious villa and guest house, making it the ideal Costa Rica venue for events and celebrations of all types. Casa Costa Blanca is infused with the energy of the sea. The sweeping panoramic view of Playa Bonita beach reaches to the blue horizon and places a blanket of calm over the home and all of its spaces.

The Casa Costa Blanca estate consists of a six-bedroom main house, a one-bedroom two-story private cottage, lush tropical grounds, and a brand new oversized custom infinity pool with a luxury sun terrace, heated Jacuzzi, and shaded barbeque rancho with a dining area. The wide terraces that span the seaward side of Casa Costa Blanca are furnished for lounging and dining, providing plenty of options for the outdoor living that you dream of enjoying on a tropical vacation in Costa Rica. All of Casa Costa Blanca's common areas and most of its bedrooms overlook the ocean.

In Interior spaces at Casa Costa Blanca are flooded with natural light from the multiple sets of majestic French doors that line the ocean-facing side of the home. This exquisite luxury mansion is fully equipped with the full menu of luxury amenities like air conditioning, wi-fi and cable television. Each floor of the two-story mansion is laid out with three bedroom suites, a living area and a complete gourmet-ready kitchen. A full-time housekeeper and a groundskeeper make your Casa Costa Blanca a truly relaxing dream vacation. Our housekeeper also provides daily (except Sundays) Costa Rican-style breakfast preparation, as long as you provide the ingredients.

Hacienda Pinilla is located just 15 minutes south of the vibrant town of Tamarindo Beach. The Hacienda covers an area of 4500 acres along three miles of pristine coastline. World-class surf, fascinating tide-pool snorkeling, and endless beach walks wait just outside your door at Casa Costa Blanca. If you're a golfer, you won't want to miss Hacienda Pinilla's amazing 18-hole golf course. No one will want to miss the Hacienda Pinilla Beach club, with its full bar and restaurant, an infinity pool, a gymnasium, a wellness center, and a children's play area all right in front of one of the area's best surf breaks. The 5-star JW Marriott Resort on Hacienda Pinilla's beachfront offers a variety of options in fine dining and relaxation only a few minutes from Casa Costa Blanca.

Our Concierge is the local expert at getting you connected with area event planners who will make your special event or celebration something no one who attends it will ever forget. We also handle transportation, know the best in-home chefs, and can help you arrange for the tours and activities you don't want to miss.

Casa Costa Blanca is the Costa Rica vacation destination you've always dreamed of. It's real, and it's waiting for you by the white sands of the pristine tropical beach.

SLEEPING ARRANGEMENTS (SLEEPS 24):

- Casita: 2 Full

- Bedroom #1: 1 King

- Bedroom #2: 2 Full

- Bedroom #3: 1 Bunk, 1 Queen

- Bedroom #4: 1 King

- Bedroom #5: 2 Full

- Bedroom #6: 1 Bunk, 1 Queen

***On-line bookings made during the year-end holiday weeks must check in and check out on one of the following sets of dates in order for the reservation to be accepted:

Dec 19 - Dec 26

Dec 22 – Dec 29

Dec 26 - Jan 2

Dec 29 - Jan 5
| | Nightly | Weekly |
| --- | --- | --- |
| August 20 - October 31, 2018 | $799 | $5,593 |
| November 01 - November 17, 2018 | $1,165 | $8,155 |
| November 18 - November 25, 2018 | - | $13,321 |
| November 26 - December 18, 2018 | $1,456 | $10,192 |
| December 19 - December 25, 2018 | - | $16,233 |
| December 26 - January 01, 2019 | - | $23,954 |
| January 02 - January 05, 2019 | $3,422 | - |
| January 06 - March 31, 2019 | $1,498 | $10,486 |
| April 01 - April 12, 2019 | $1,165 | $8,155 |
| April 13 - April 21, 2019 | $1,903 | $13,321 |
| April 22 - April 30, 2019 | $1,165 | $8,155 |
| May 01 - June 15, 2019 | $1,040 | $7,280 |
| June 16 - August 18, 2019 | $1,206 | $8,442 |
| August 19 - October 31, 2019 | $1,098 | $7,686 |
Thank you for entering your review. The review will become available to the system shortly.
amazing and exceeding expectations by far!
Rating:
Review Date: 09/28/2018
What an amazing place to stay with friends and family! We stayed four nights and it felt like a struggle when we had to to leave... It started with the easiest booking process, and the nicest people in the world to deal with. Mariana and Adriana supplied us with all the necessary and useful information about the house and the area around the resort town of Tamarindo and Hacienda Pinilla. We got to visit the beach club and the JW Marriott for great food (just steps walking there on the beach!). No need to go to these places for the pool, cause the house has one of the most beautiful pools that one can dream of! Infinity edge with salt water and a very roomy Jacuzzi. With hot water yes, although the outside temperature could have called for some cooler/colder water,...! :-) The house is as cozy as one can think of with brand new interiors and finishes. We got to use the sitting areas everywhere: downstairs, upstairs, around the pool , on the beach and on both beach front terraces. And from the beachfront, we saw the most gorgeous sunsets on the planet! All around the property, there was birds like if it were an open air bird house. Sooo beautiful! And we even heard monkeys from the treetops around us. One of the most positive feelings to me was the safe environment to feel on vacation: guards at the gates all over . Some of our group went to play golf on the 18 hole course, some went horse back riding on the beach and some of the group went off road bicycle riding. All of them came back in heaven. Last but not least a mention needs to be made of the full time concierges at the house, Gabriela and Marvin. They both were always around to help us with whatever we needed. Gabriela volunteered to do so many things for the whole family! And always always with a big smile and willingness. She even was very excited to teach us some Spanish words... So, at the end we would give six stars if they would be allowed! Rules applying, we need to stick to five :-) We want to tell everyone about this and other properties from Stay in Tamarindo; because we can only imagine they are all top of the line five star dream houses... Happiness and WOW to all ! Oh yes, and we booked already for our next years trip too :-) Yes the same house. guido
Hi Guido, We really appreciate your comments about your stay at Casa Costa Blanca. We are very proud to offer you an easy and fast way to make your booking as well as offering you a personalized service at all times from our Guest coordinators and onsite staff. You are so right about the house and its location, Hacienda Pinilla complex is well known for its large variety of wildlife and safe environments inside and outside the different communities. Golf, mountain bike, horseback riding, and bird watching are just some of the many activities you can enjoy while here. However and even thought Hacienda Pinilla has nice facilities to enjoy like the JW Marriott and the Beach Club, once you are at this rental, there is no need to go somewhere else. Casa Costa Blanca offers an amazing location right on the beach, it's perfect for groups of friends and family, the interiors are well appointed and cozy, there are a lot of sitting areas for you to relax and read a book or just watch one of the most incredible sunsets ever. The brand new pool overlooking the ocean is one of the nicest in the whole complex, the salted water system has lower chlorine levels, which are much gentler on the eyes and skin. The jacuzzi is also a treat.! Having onsite full-time staff at the house is another perk for our customers, Gaby and Marvin are very kind and they are always there to help with whatever needs you might have. We feel extremely happy you and your friends had a blast. Once again thanks so much for taking the time to write your thoughts about our accommodation. We hope you can make it back sometime soon. Pura Vida!
Your request has been sent. We look forward to meeting all your vacation needs!
Optional Guest Protect Plan travel insurance
The Guest Protect Plan from CSA Travel Protection Includes:
✓
Valuable benefits before, during and after your vacation
✓
Reimbursement of non-refundable trip costs if you must cancel your trip or cut it short due to covered sickness, injury or other events
✓
150% of trip cost coverage for covered trip interruptions
✓
24/7/365 emergency assistance hotline, plus access to a network of physicians
View complete plan details
Yes! I want the CSA Travel Protection Guest Protect Plan
No, I don't want this insurance and understand that I may be responsible for cancellation penalties in accordance with the Terms and Conditions, up to 100% of the rental costs.