Costa Rica Weddings, Venues, Accommodations, Planners
&

More
Planning a Costa Rica destination wedding? Costa Rica is the perfect choice for a tropical wedding and excellent destination to bring family and friends! Imagine a beachfront wedding with the sun setting or up on a hill overlooking 360 views of paradise. The Tamarindo area offers a variety of luxury homes, venues, activities and more! We have large homes and venue located in the town and throughout the nearby areas of gated communities, quiet beach towns and family beach towns.
Large groups and events are our specialty niche and in addition to our exclusive beach club Pangas we also have a variety of luxury homes that are regularly used as event venues. These large homes are perfect for Costa Rica destination weddings, corporate incentive groups, yoga, retreats, and/ or family reunions that offer perfect venue spaces as well as accommodations. Aside from our venues our team can also help you with all the event logistics including:
Comprehensive Concierge Services
Event Planners
Wedding Planners
Chef services
& more.
Please reach out to our events department for more information and for answers to any questions you might have for your Costa Rica destination wedding or event. 
Below is a preview of some of our more popular venues in the area. Many of these can be rented as stand alone venues or as accommodations as well. For more venue information please visit our event specialists page that previews our top Costa Rica wedding venues and other event locations for your group for yoga, business, healthy, family gathering or other event. We also can arrange multiple Costa Rica wedding venues to accommodate larger groups.
Our wedding specialists are happy to help you plan your Costa Rica all inclusive wedding:
Venue
Guest accommodation
Wedding Furniture and light rentals, Decoration
Wedding Cake
Musicians/ DJ / Band
Flowers
Catering
Transportation
Rehearsal Dinners
Morning After Brunch
and so much more. Ask us for details.
OUR WEDDING WAS A DREAM THANKS TO PANGAS AND EVERYONE AT STAY IN TAMARINDO!
"We couldn't be happier with everything from the venue to our accommodations. We had our wedding ceremony and reception at Pangas and it was spectacular. We couldn't have asked for anything to be more perfect! Also thanks to suggestions from Jen & Erin at Stay in Tamarindo we invited all our guests to a welcome cocktail on a private catamaran exploring the gorgeous vistas and even more spectacular sunset! Our accommodations for us and our guests were also booked through Stay in Tamarindo and were all adjacent to Pangas so super convenient for our guests being close to our wedding venue and walking distance to the shops, restaurants and great beaches in Tamarindo! We had a dress rehearsal dinner at our stunning ocean view home which was also just perfect.
Everything was so beautiful and the team at Stay in Tamarindo were such a pleasure to work with and they were able to help us with absolutely everything from private chef services to booking transportation and setting up great activities for us all to make the experience memorable for everyone who joined us for our special event!
Thanks to everyone!"
Alison & Jim
Featured Venues & Accommodations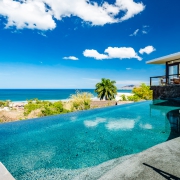 PLAYA TAMARINDO
Max guests: 40
Event Fees: starting at $1000/event
Noise Restrictions: strict – 10 pm.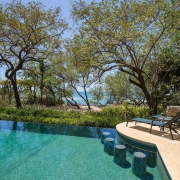 PLAYA LANGOSTA
Max guests: 40
Event Fees: starting at $1000/event
Noise Restrictions: no music outside, very strict – 10 pm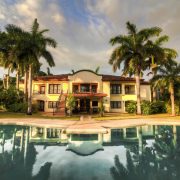 HACIENDA PINILLA
Max guests: 100
Event Fees: starting at $1000/event
Noise Restrictions: none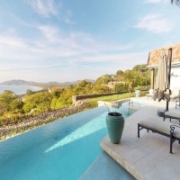 PLAYA TAMARINDO
Max guests: 30
Event Fees: starting at $1000/event
Noise Restrictions: strict, 10pm