Las Mareas Villa 3 | Costa Rica Villa Rental
Tamarindo Vacation Rental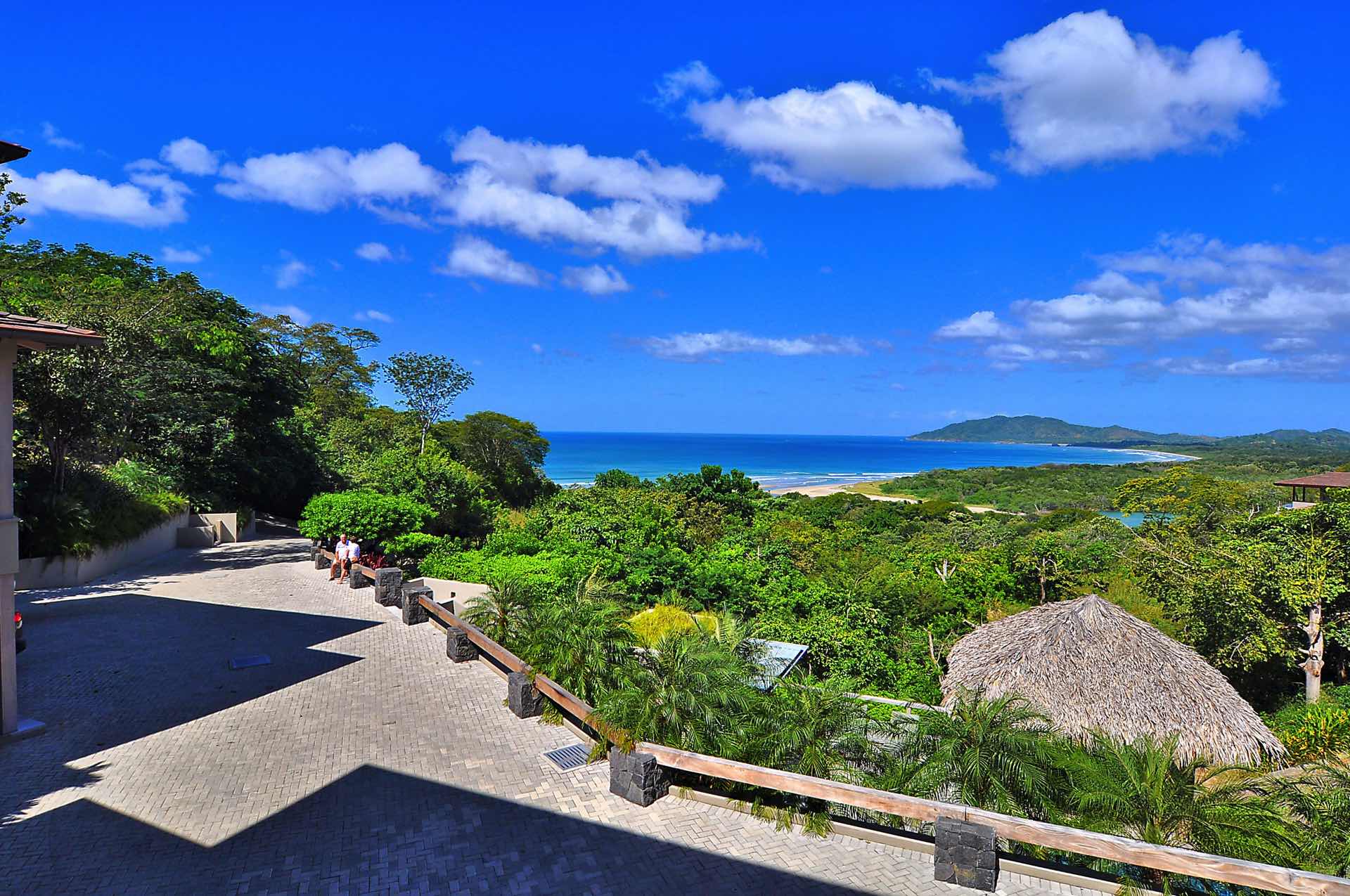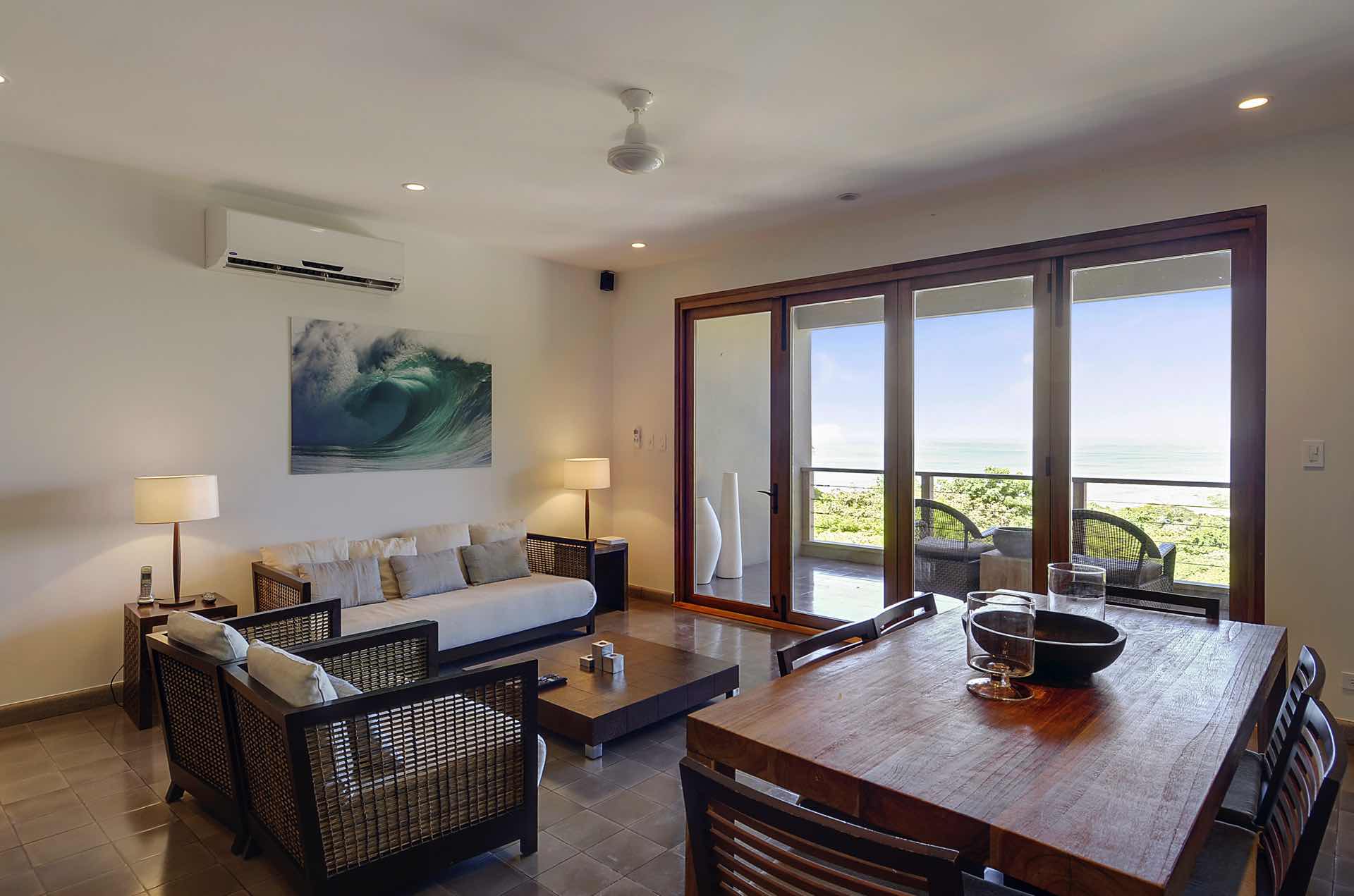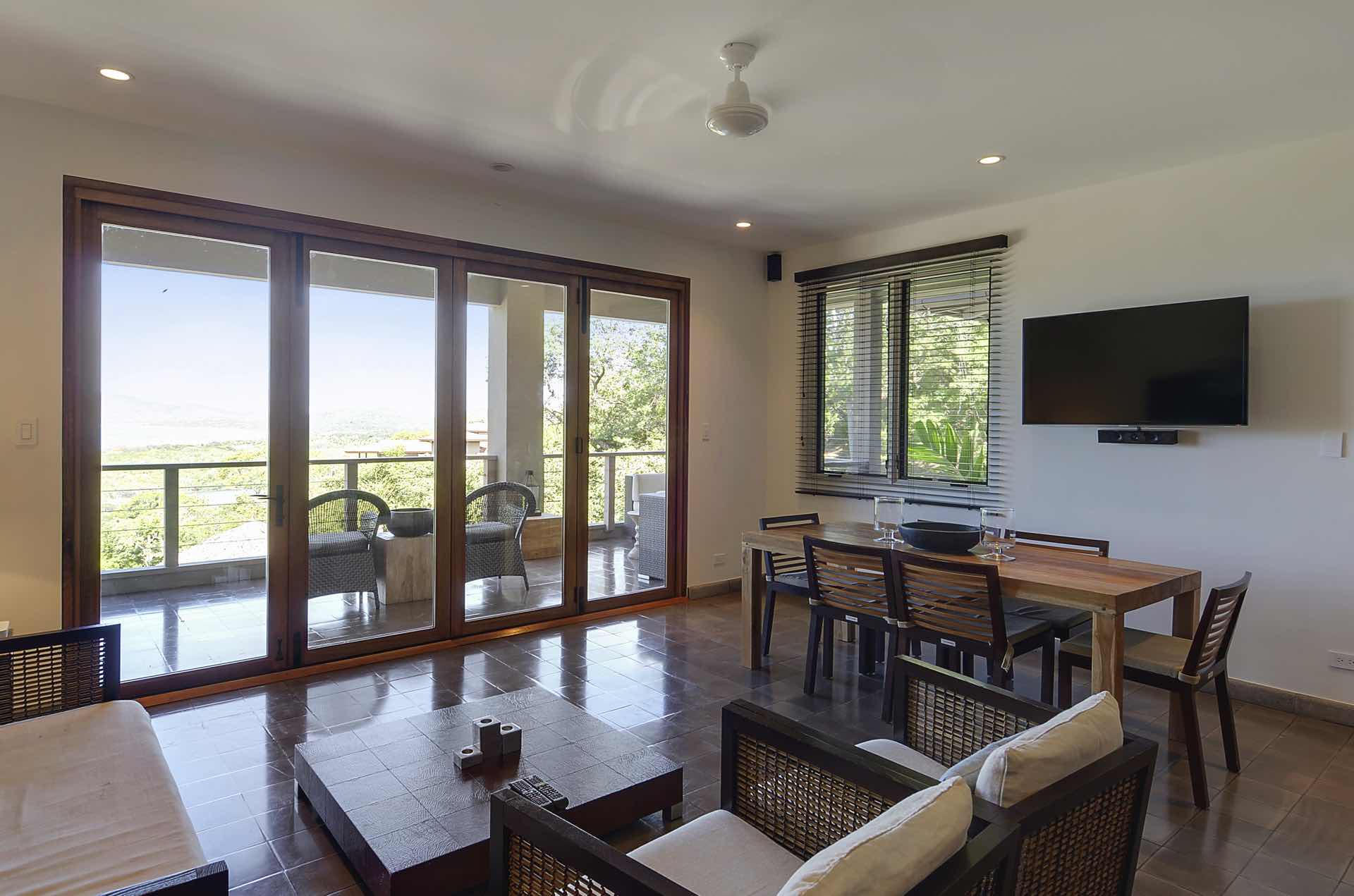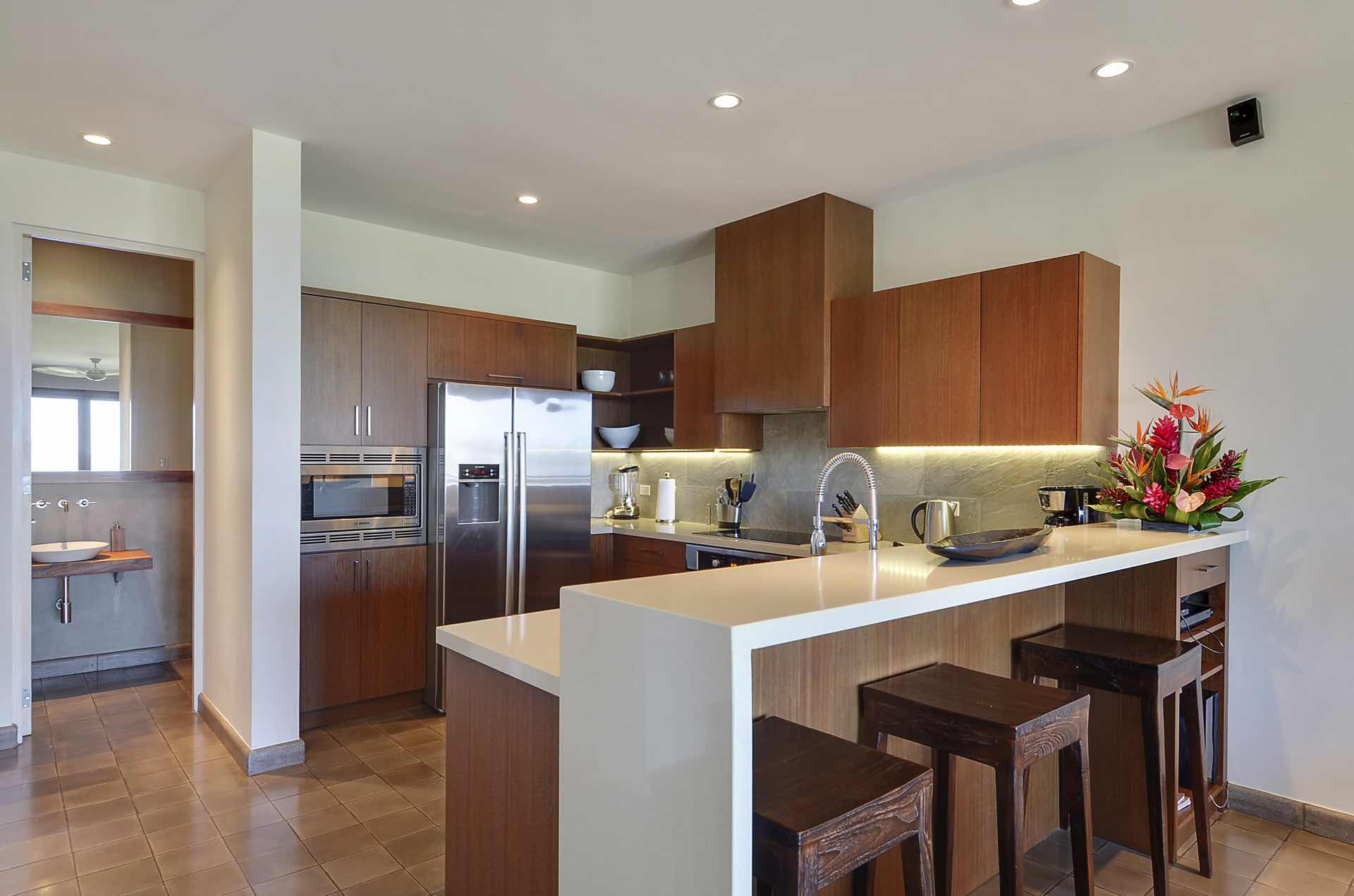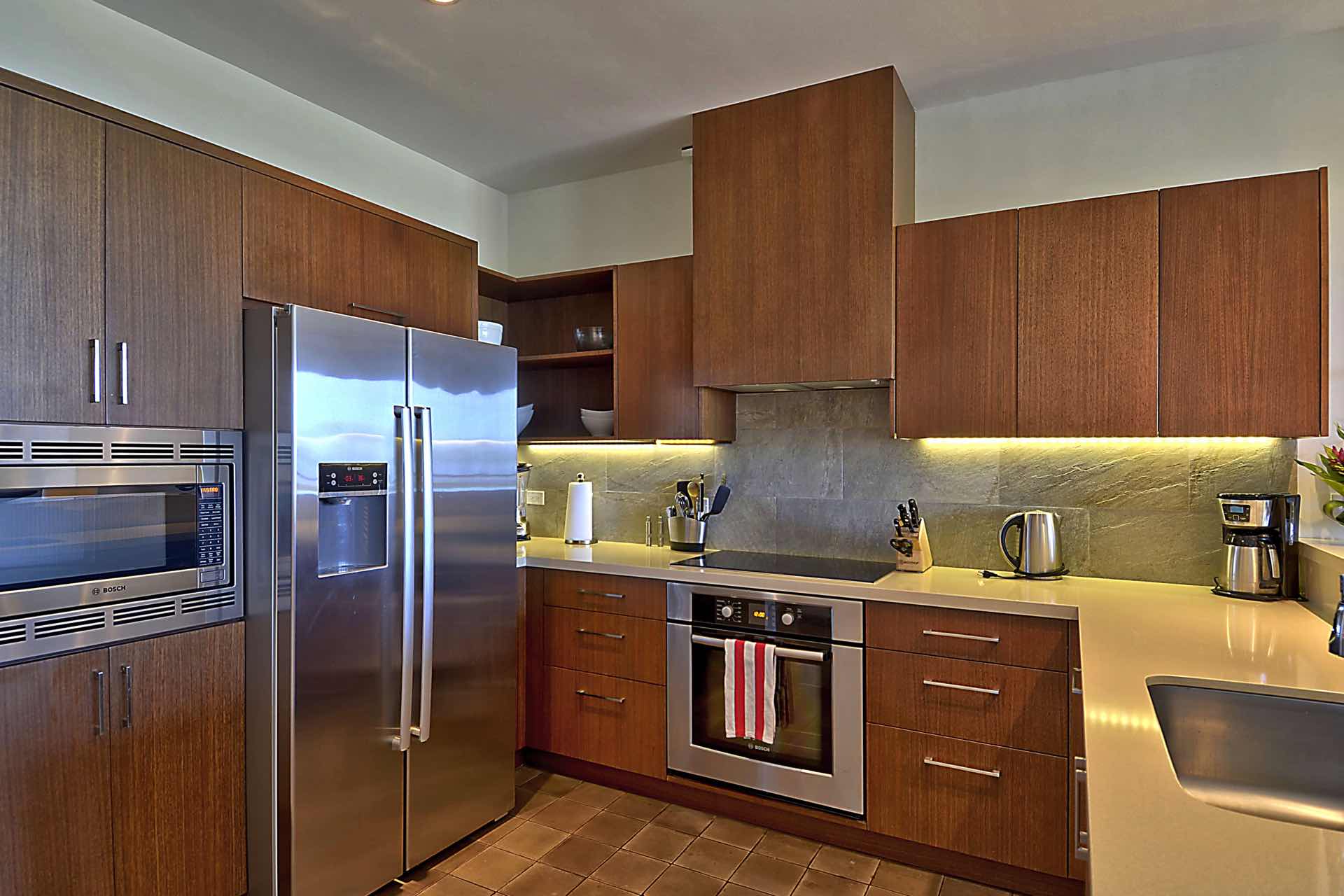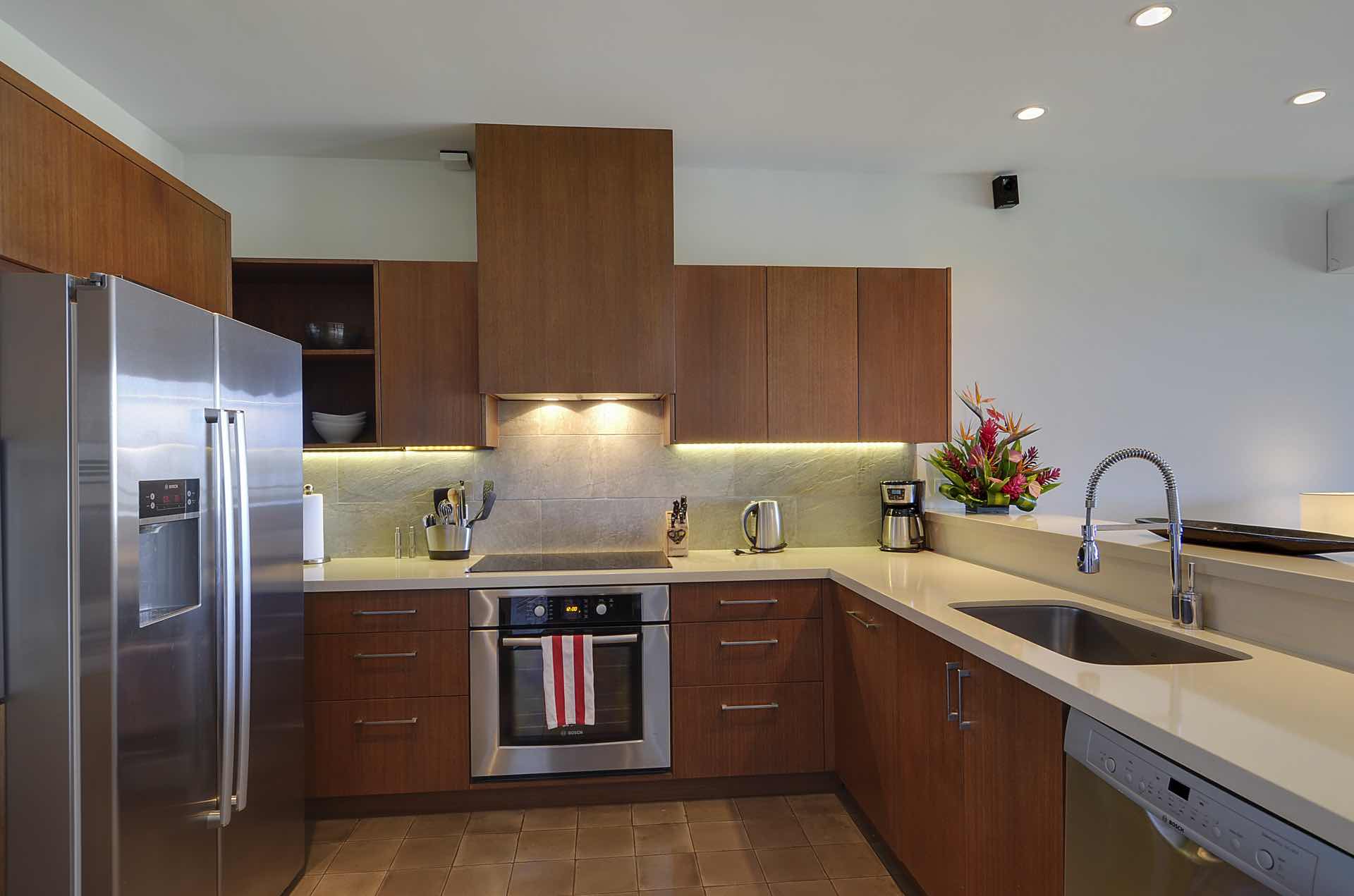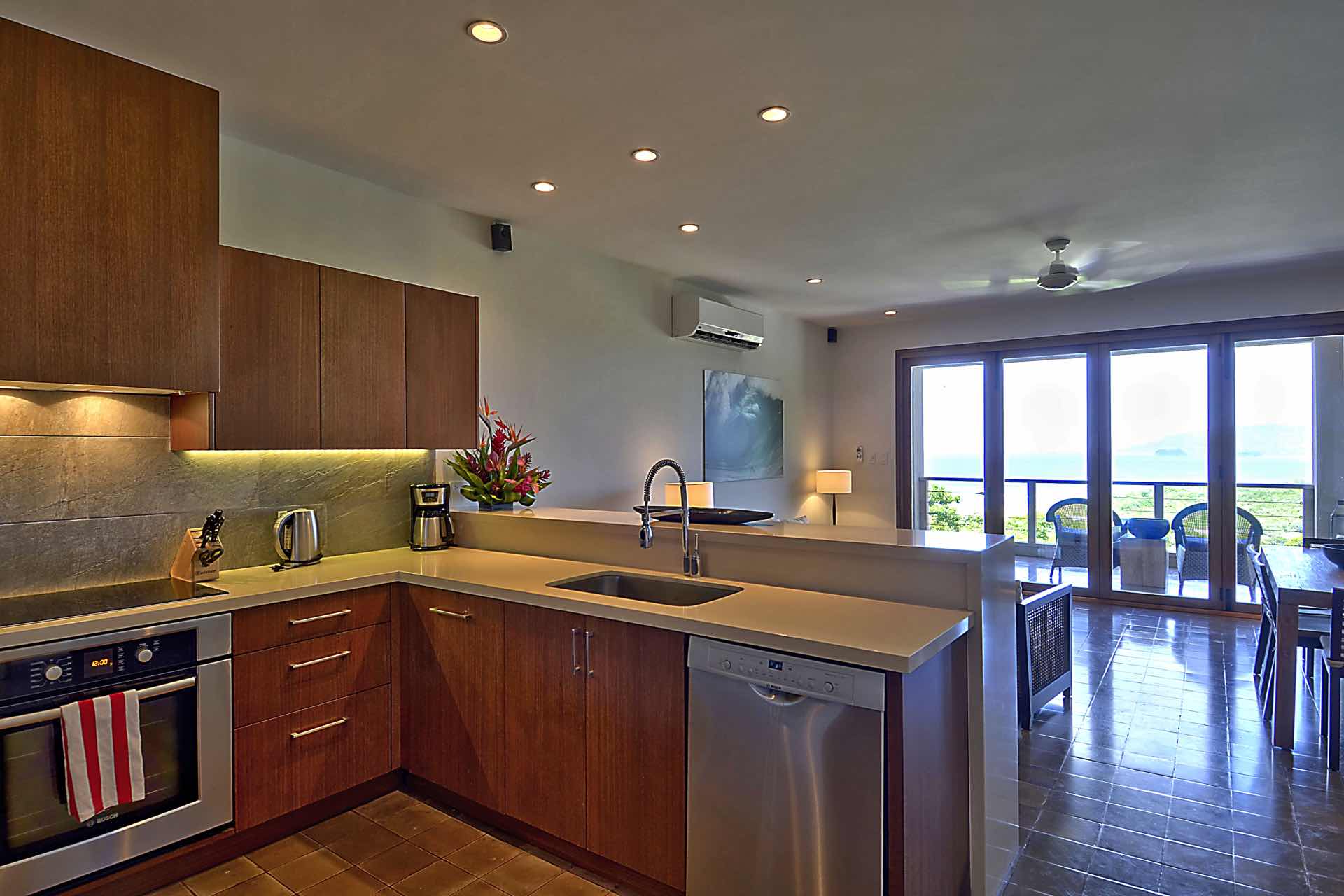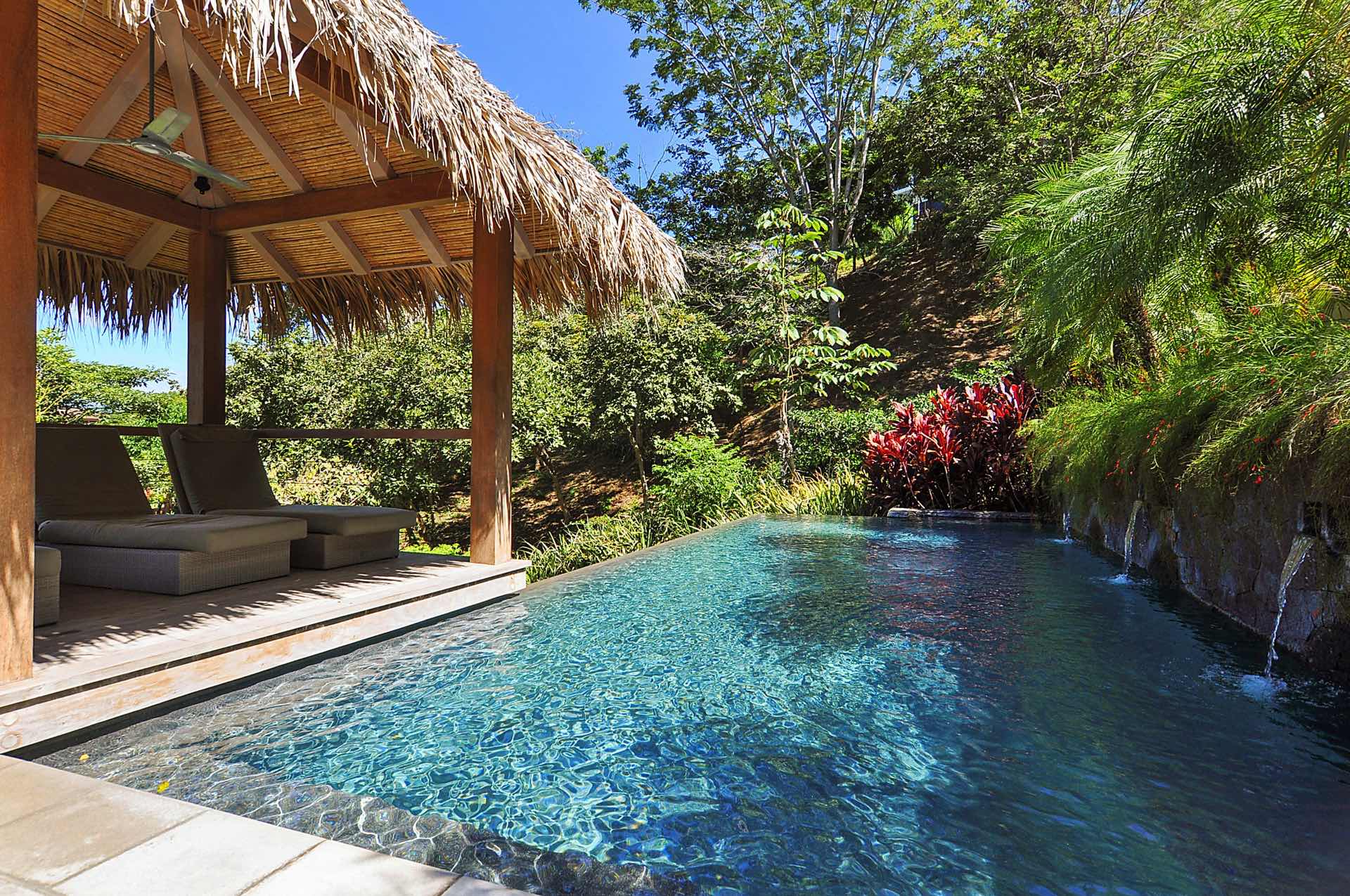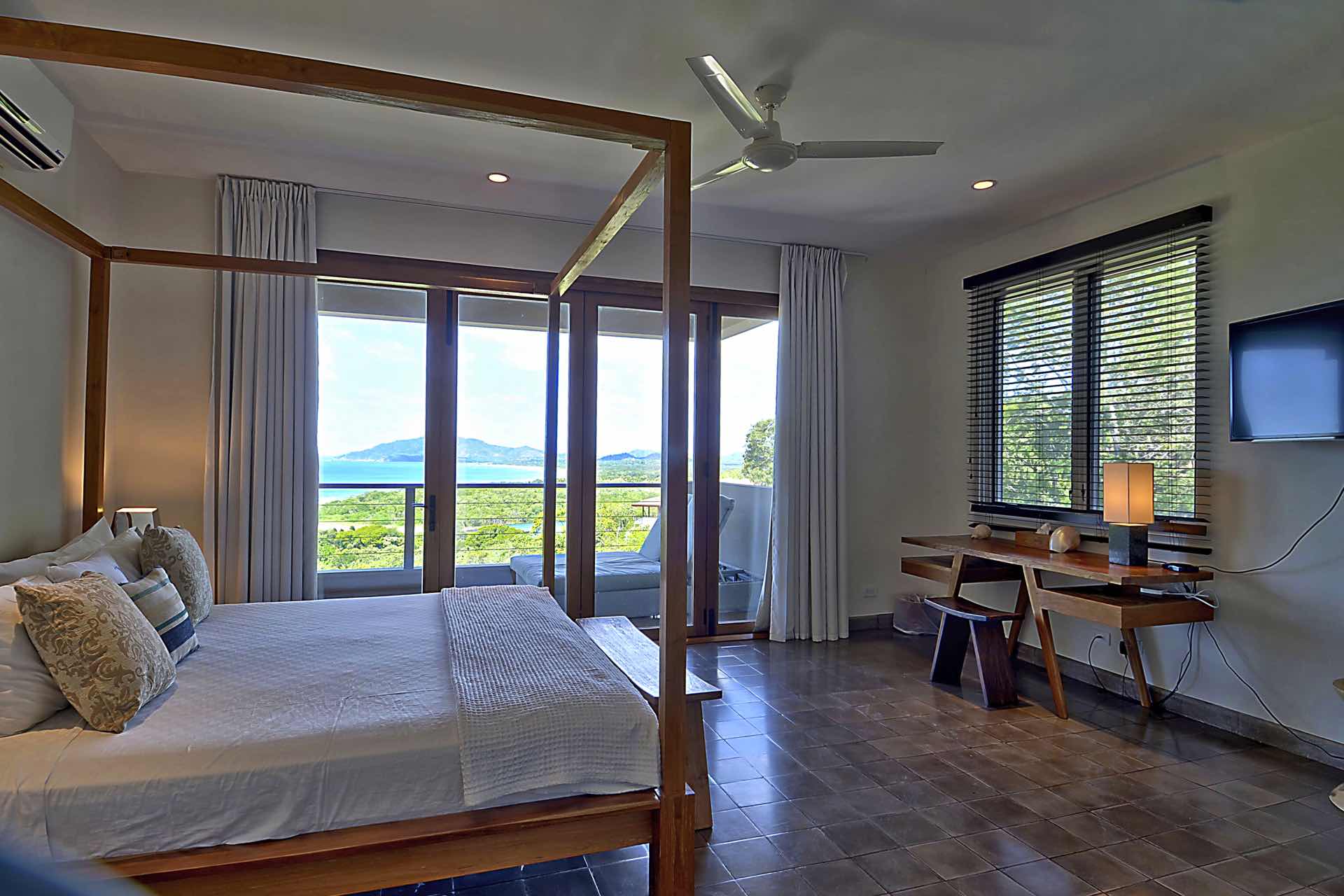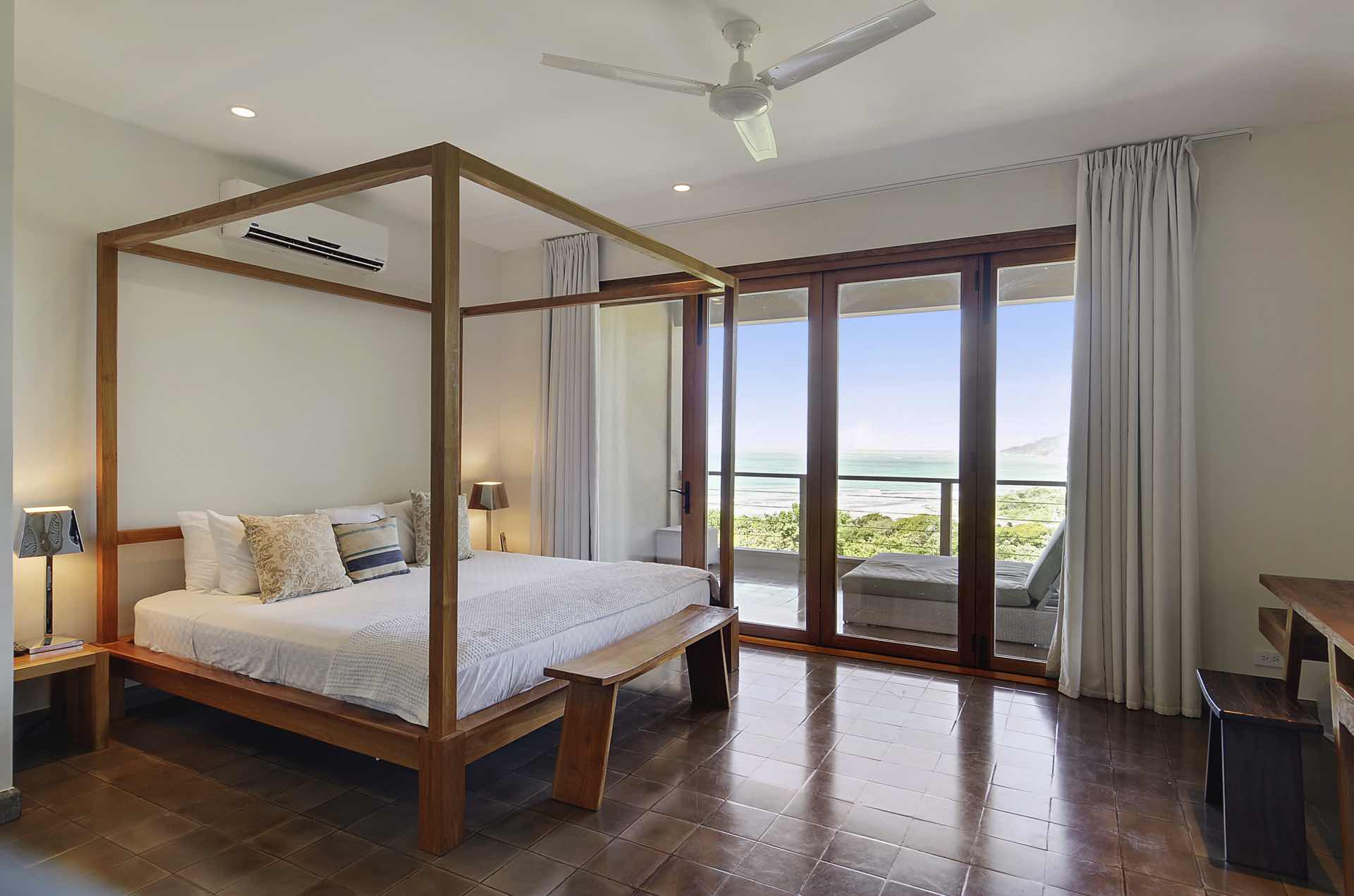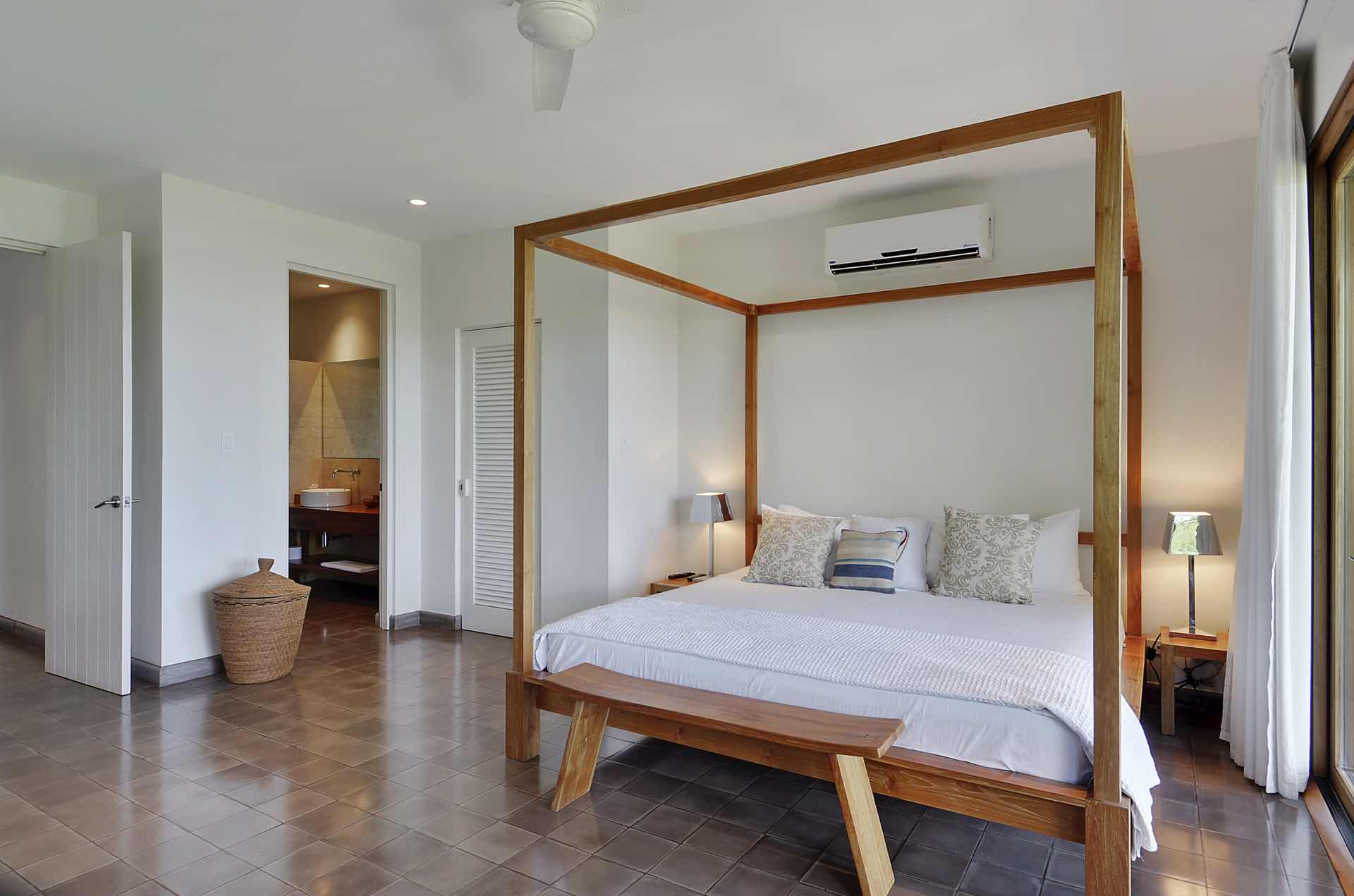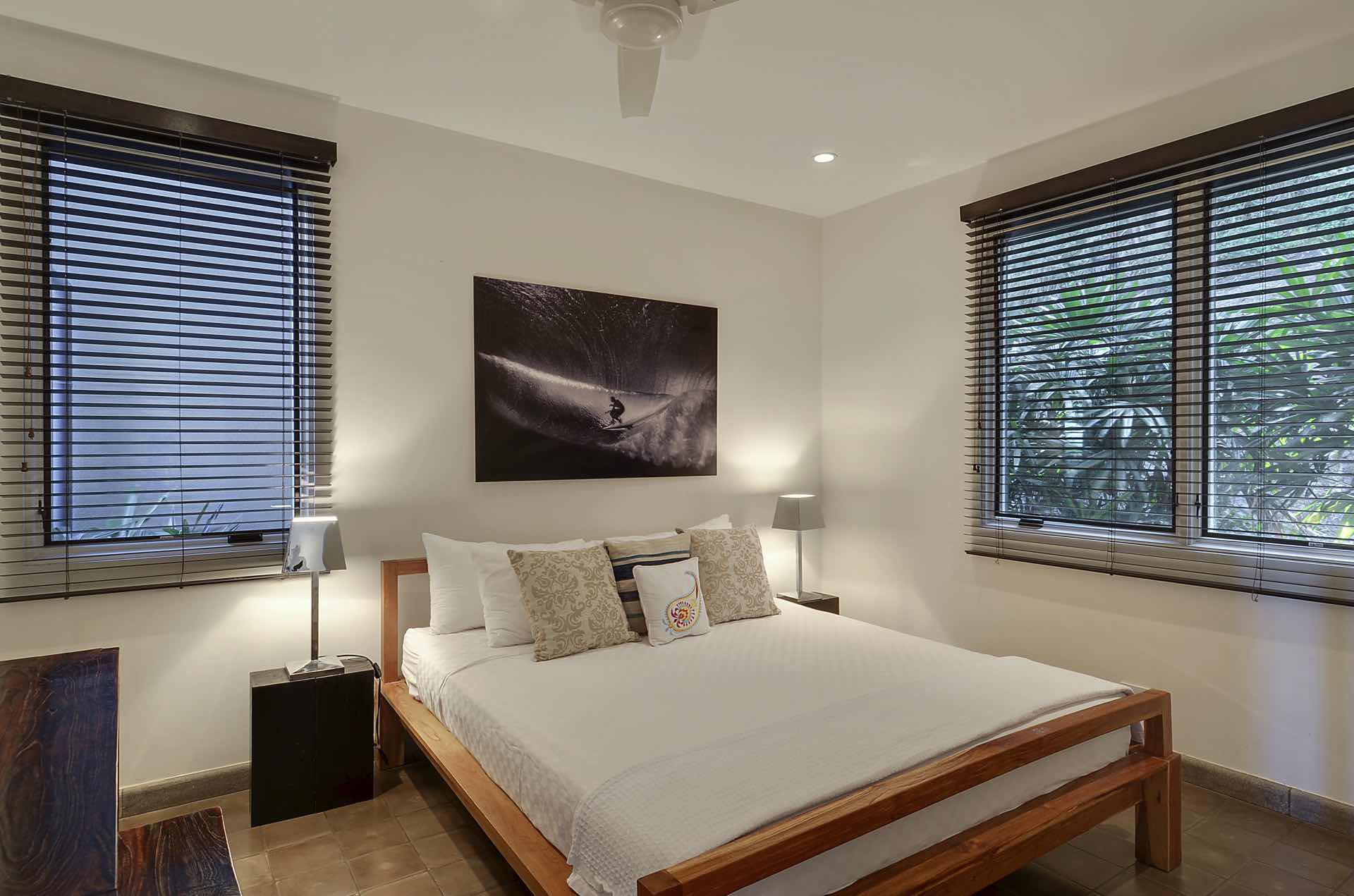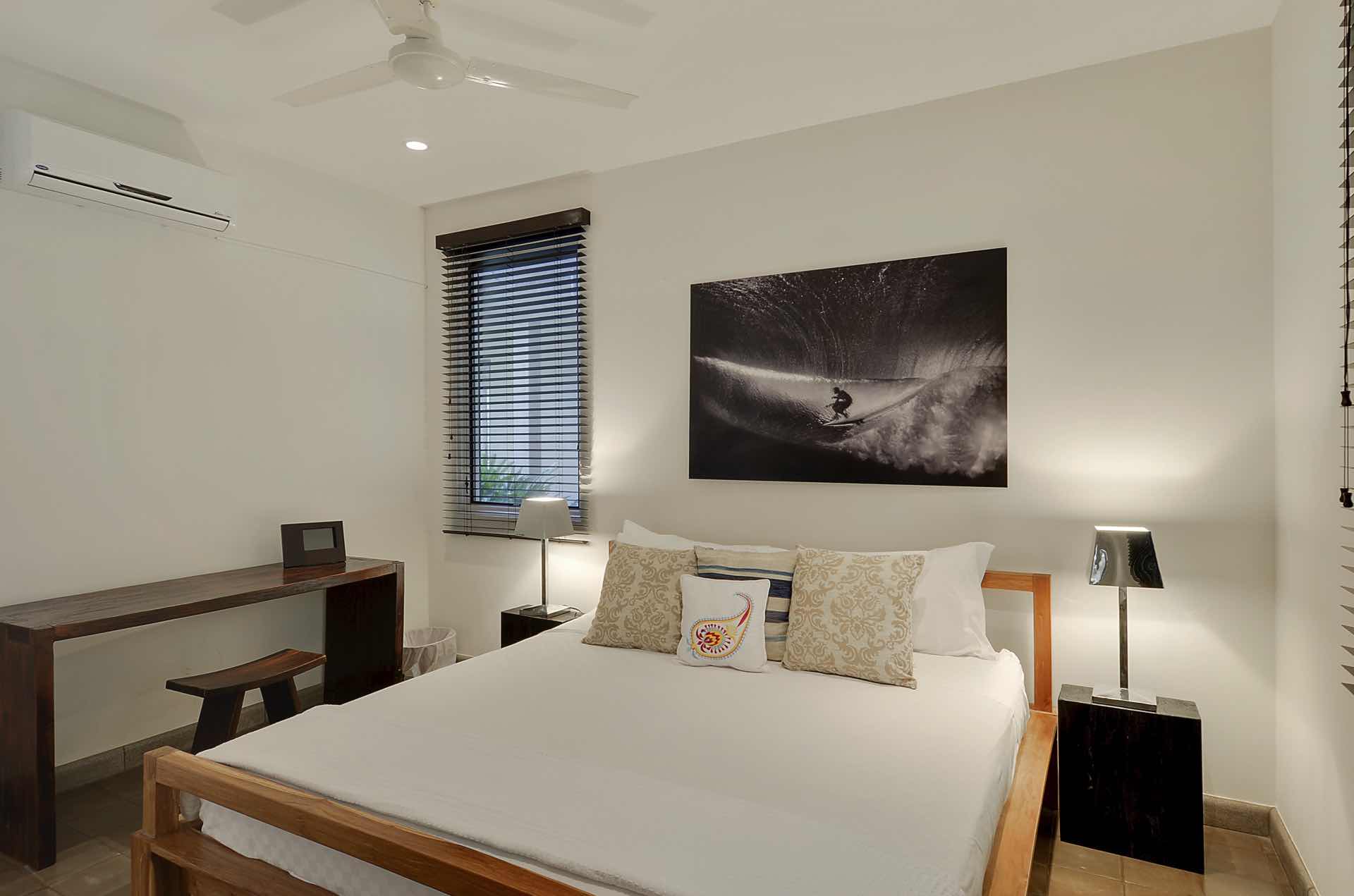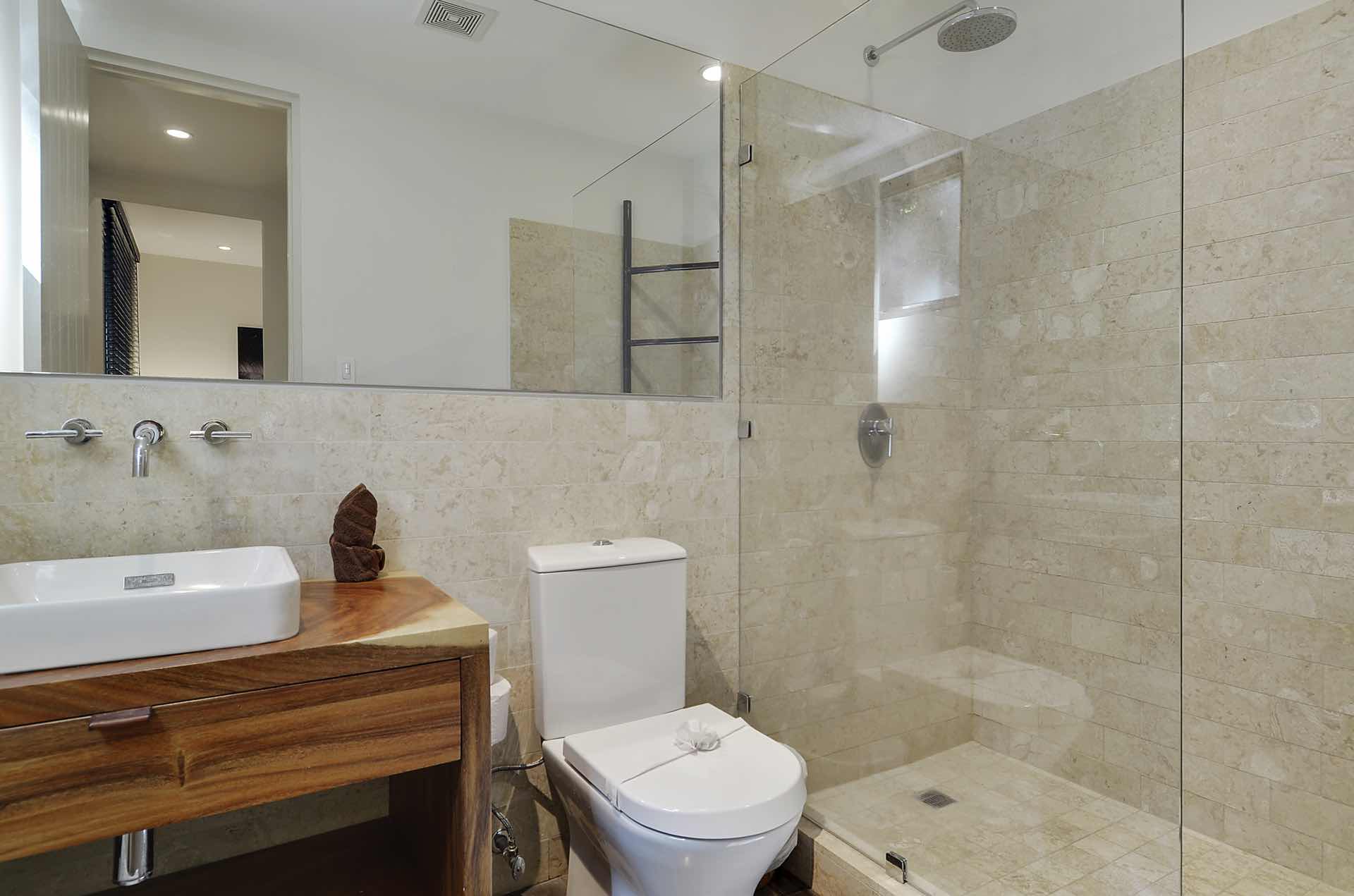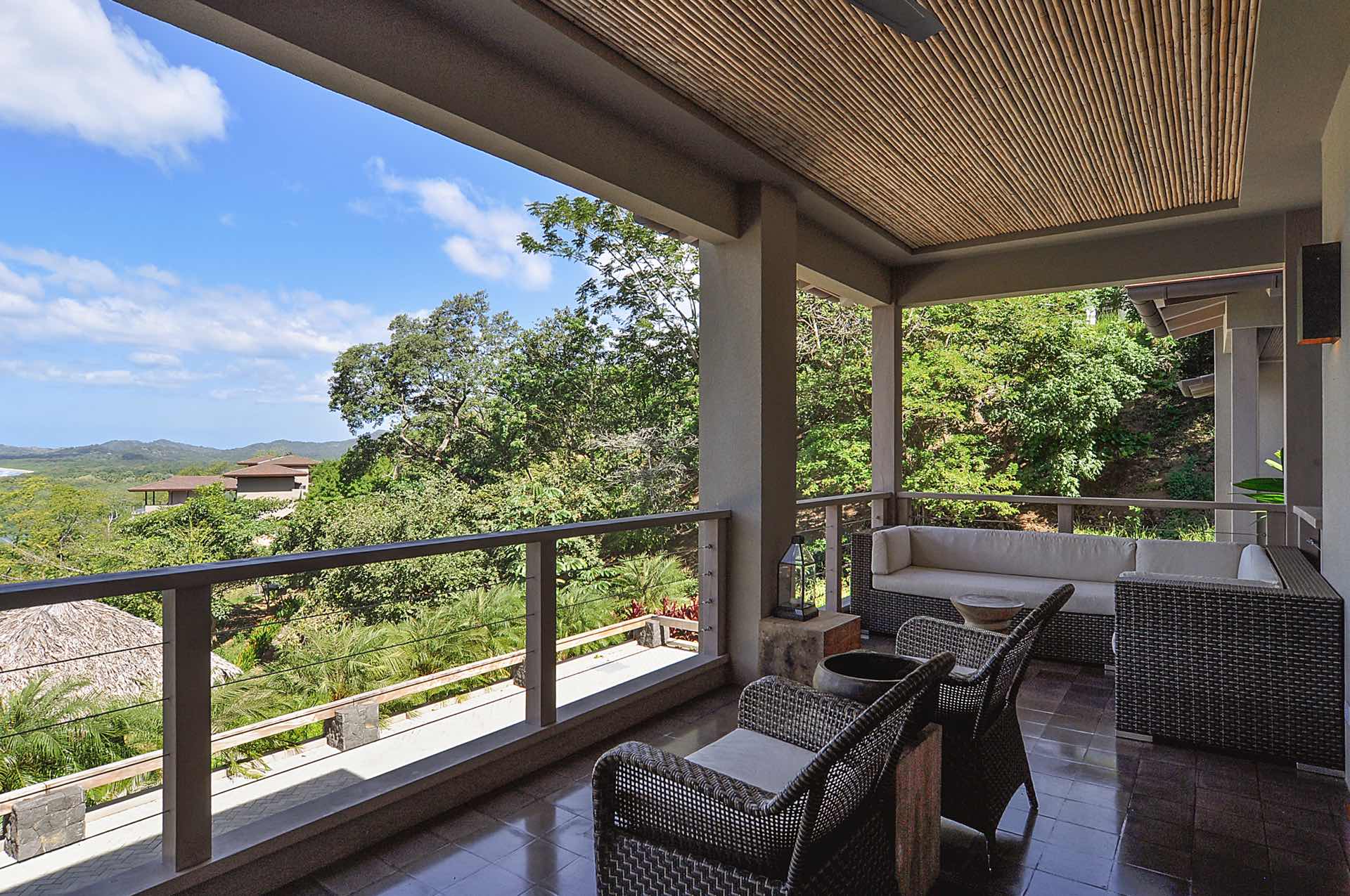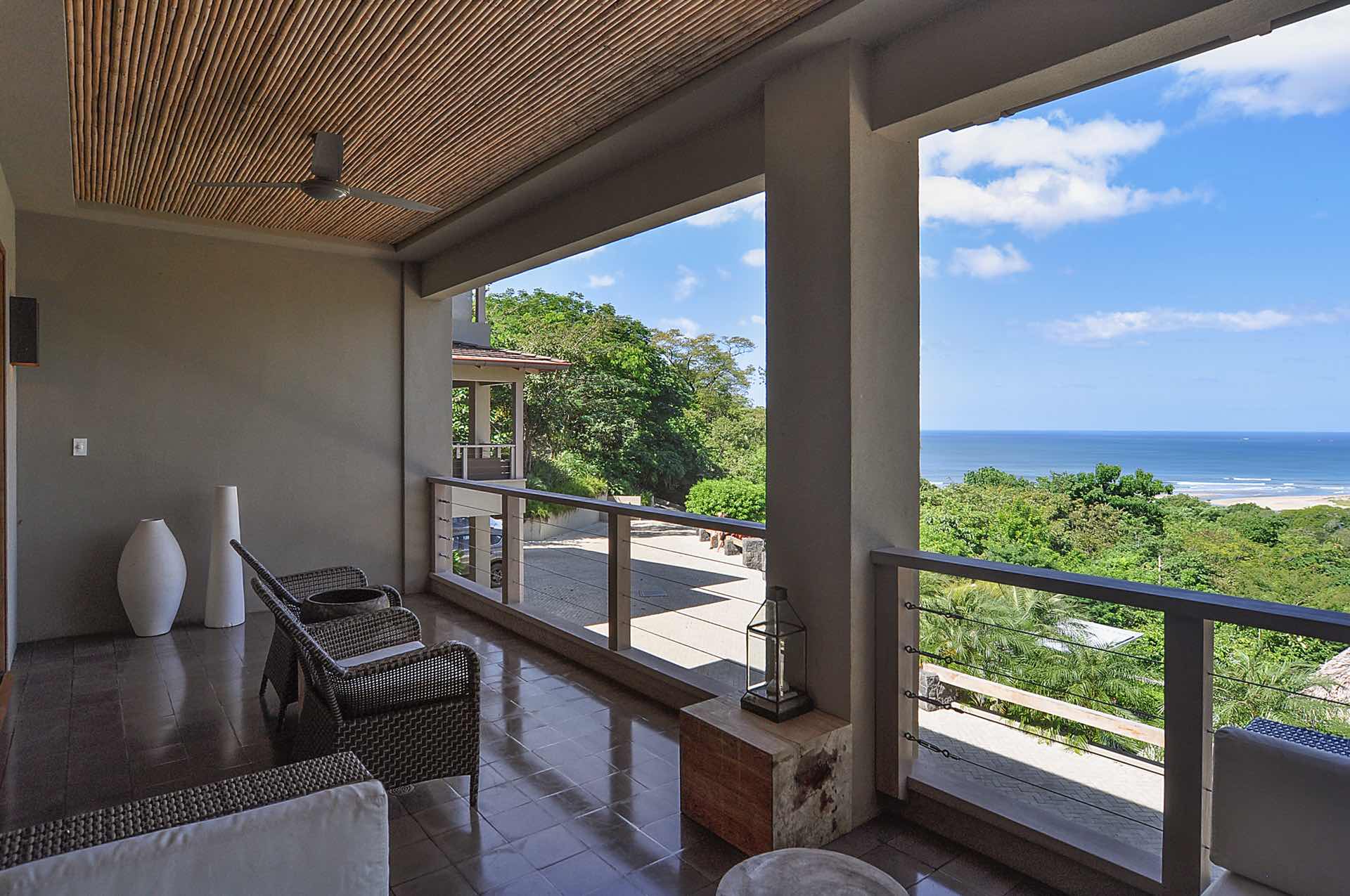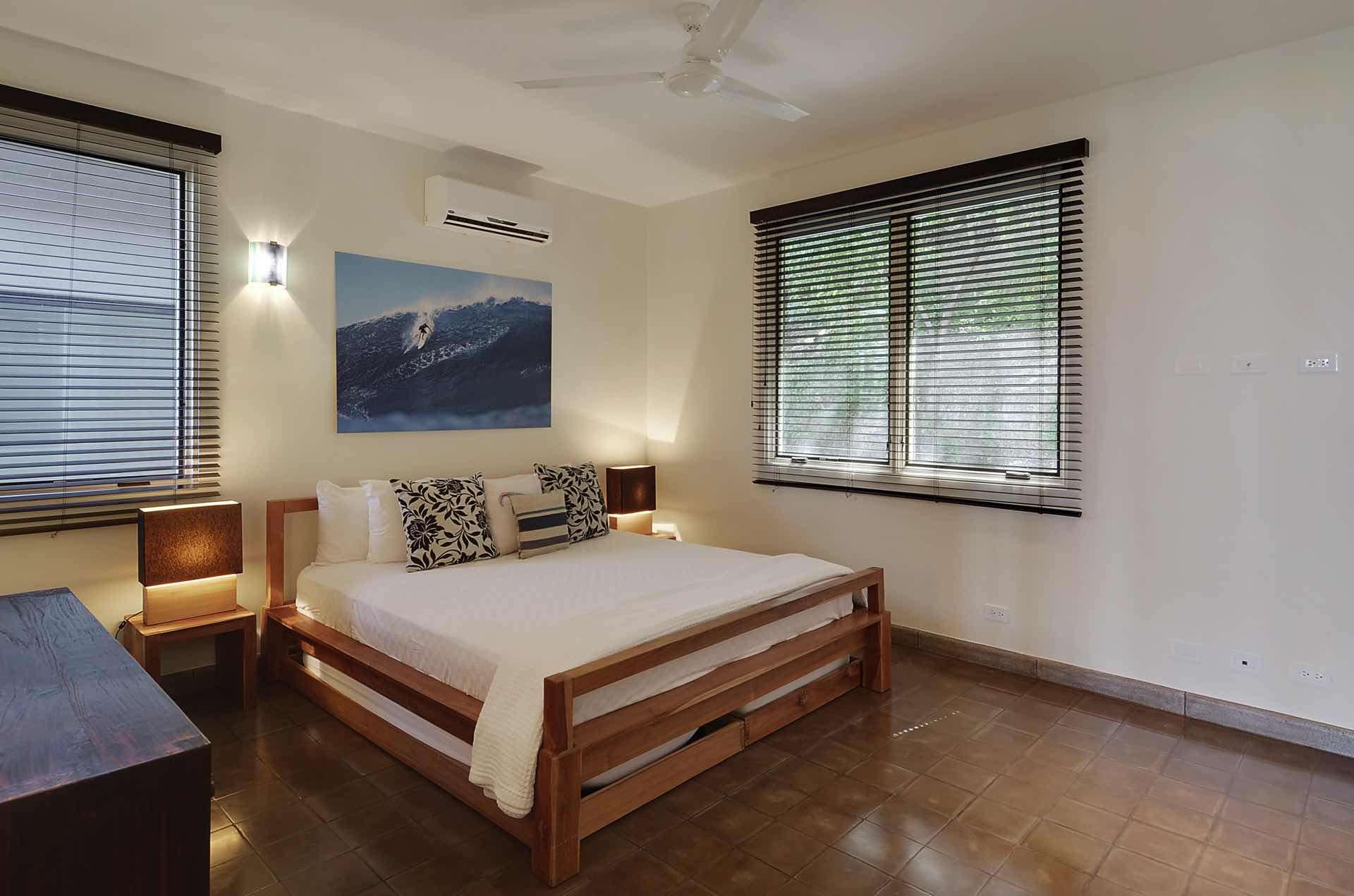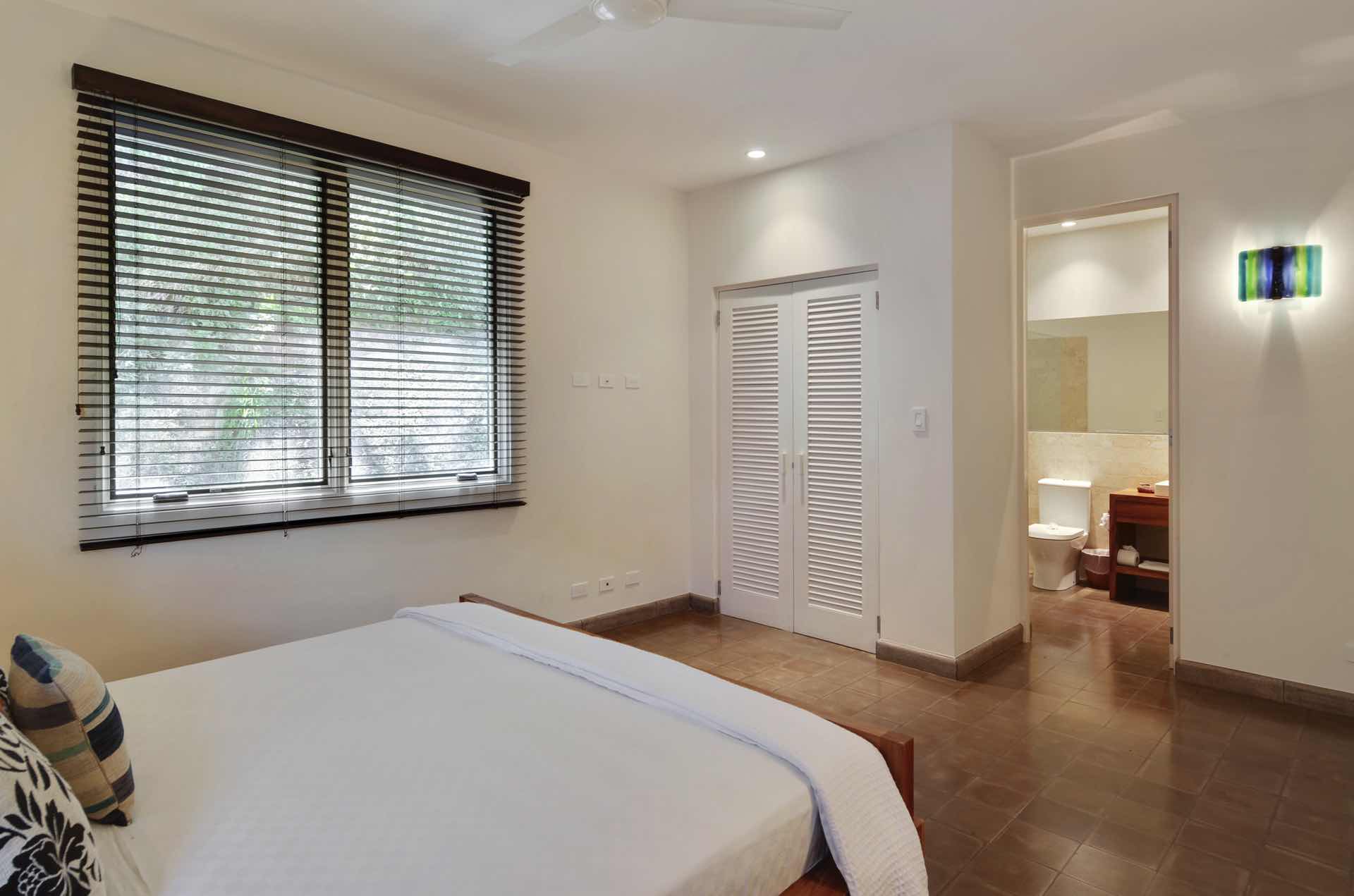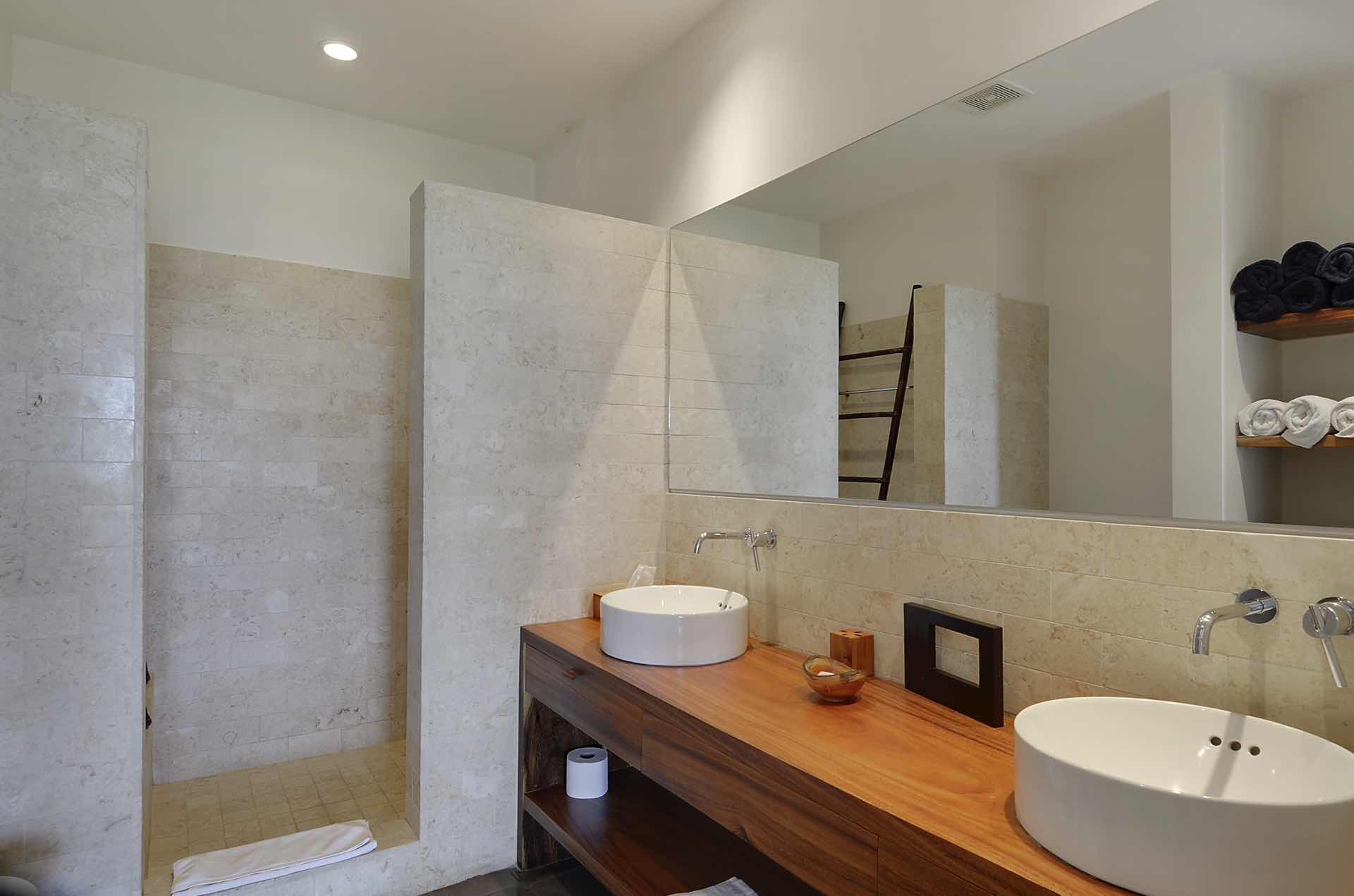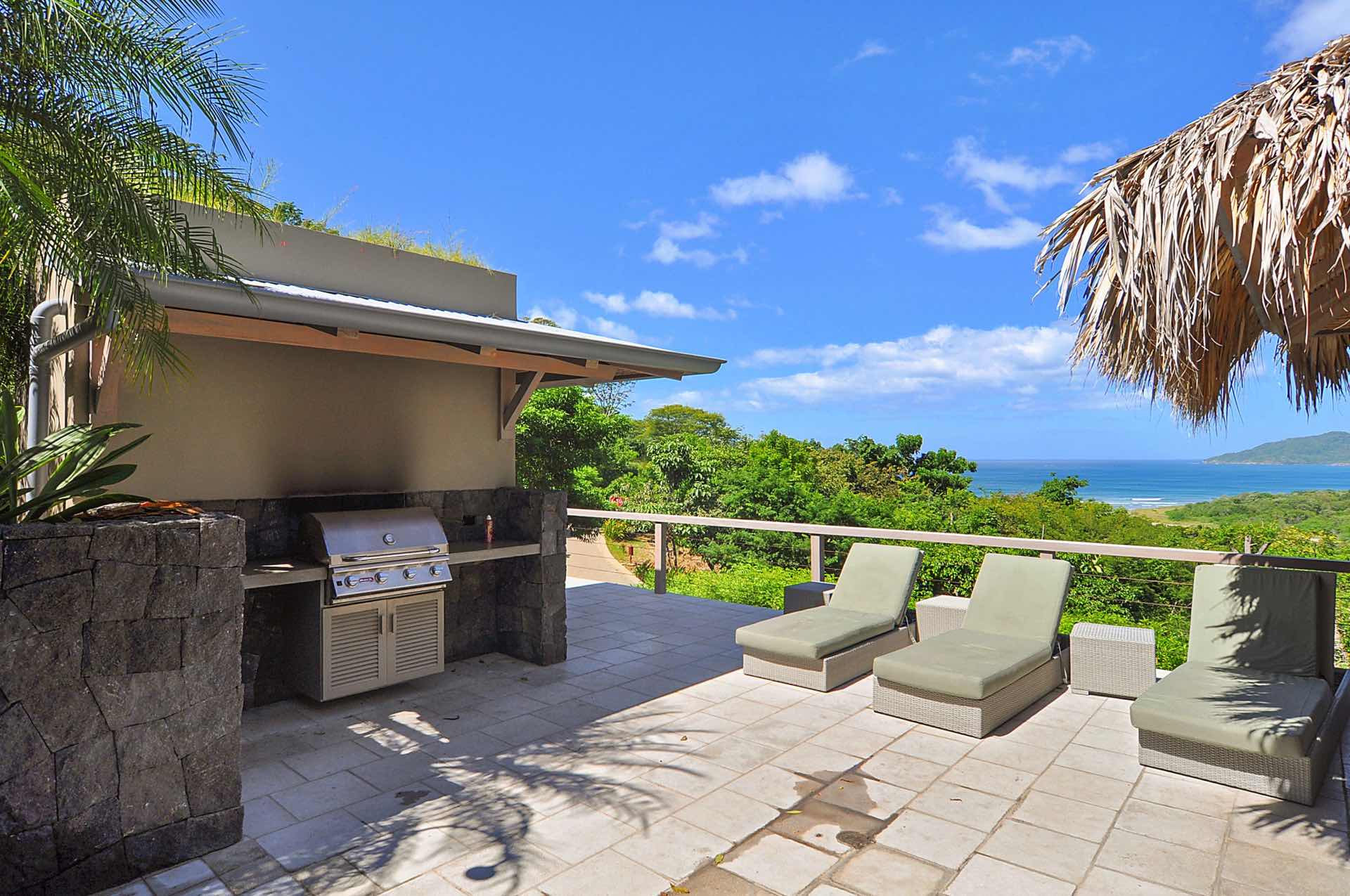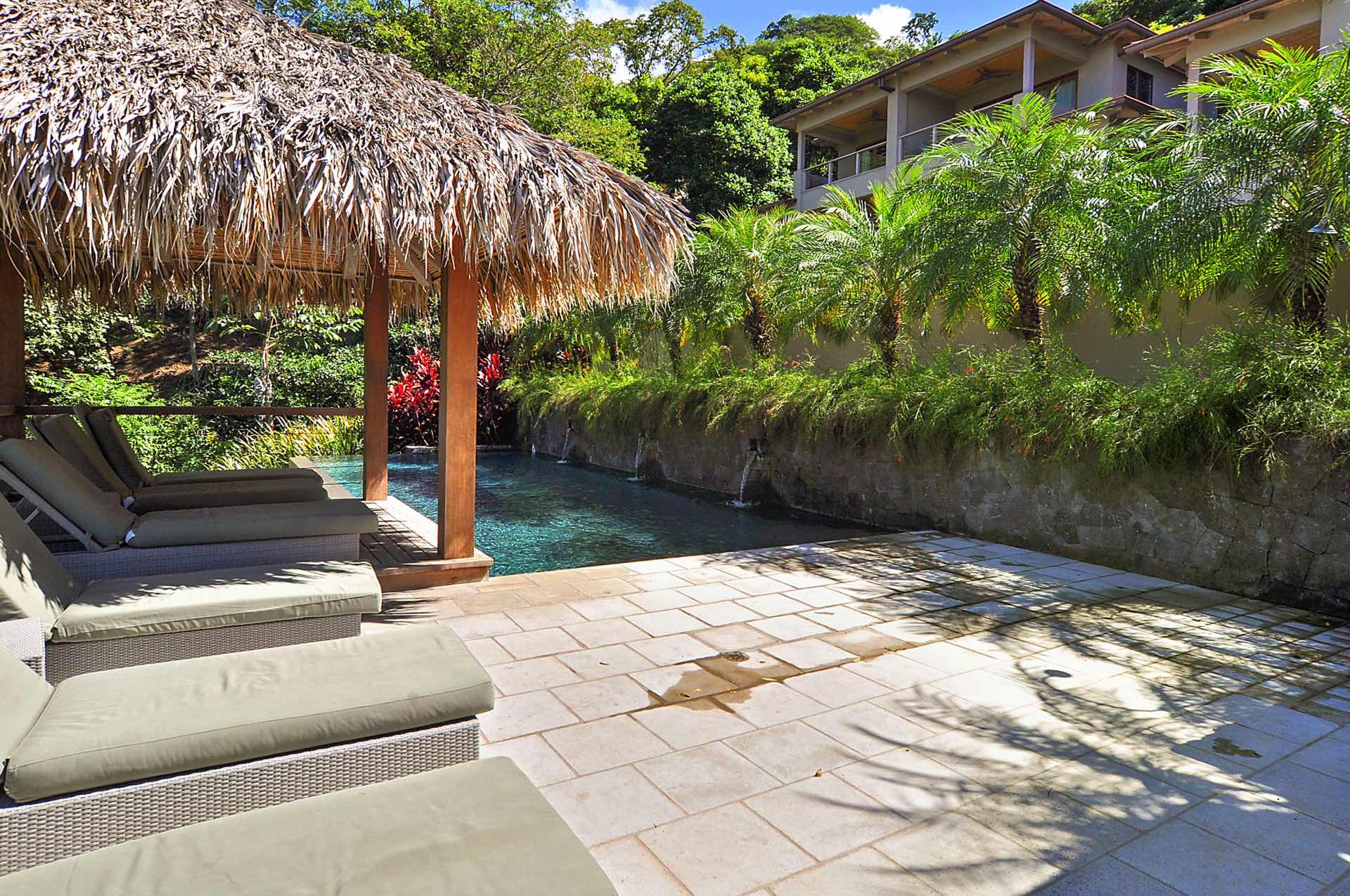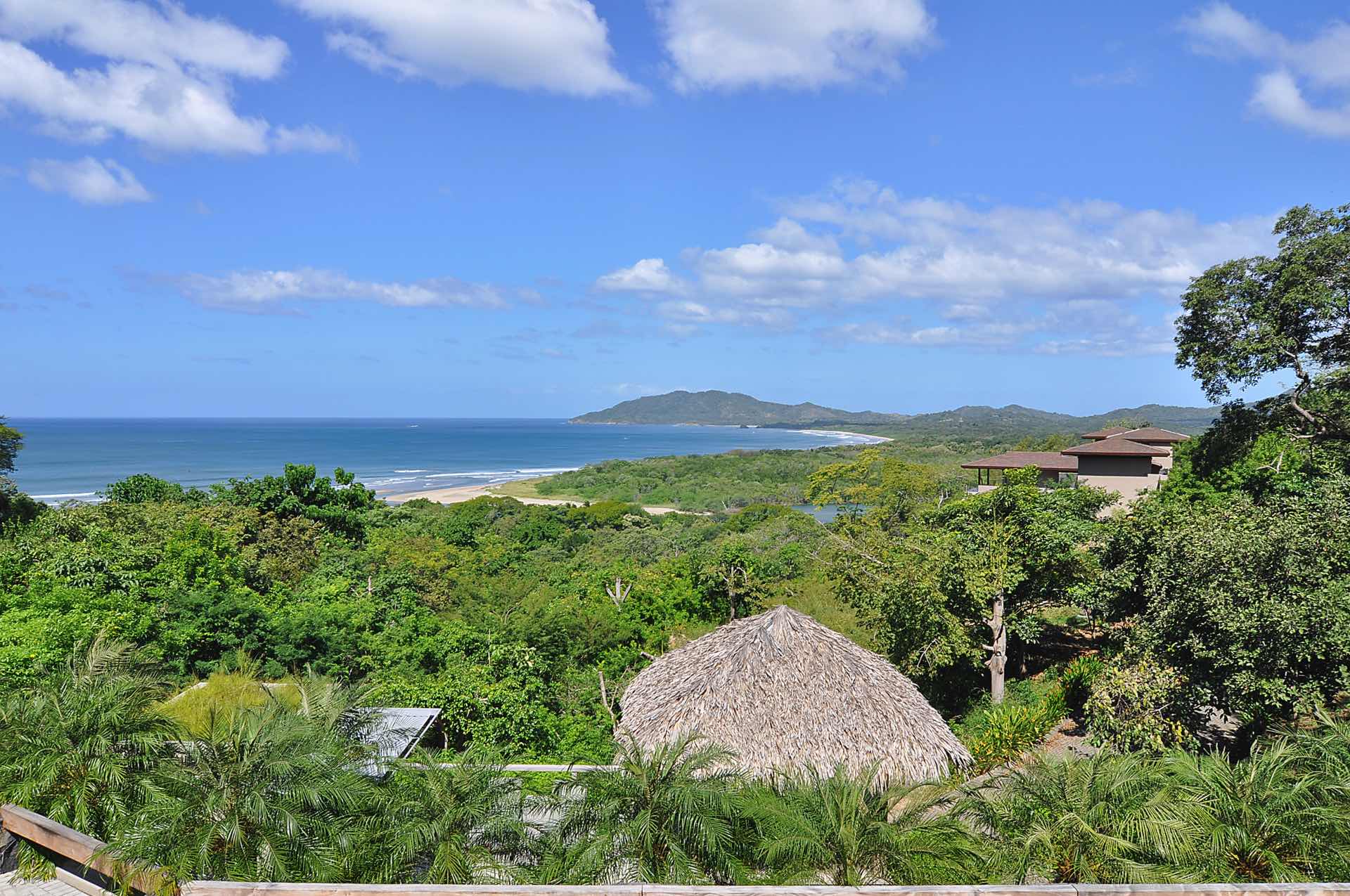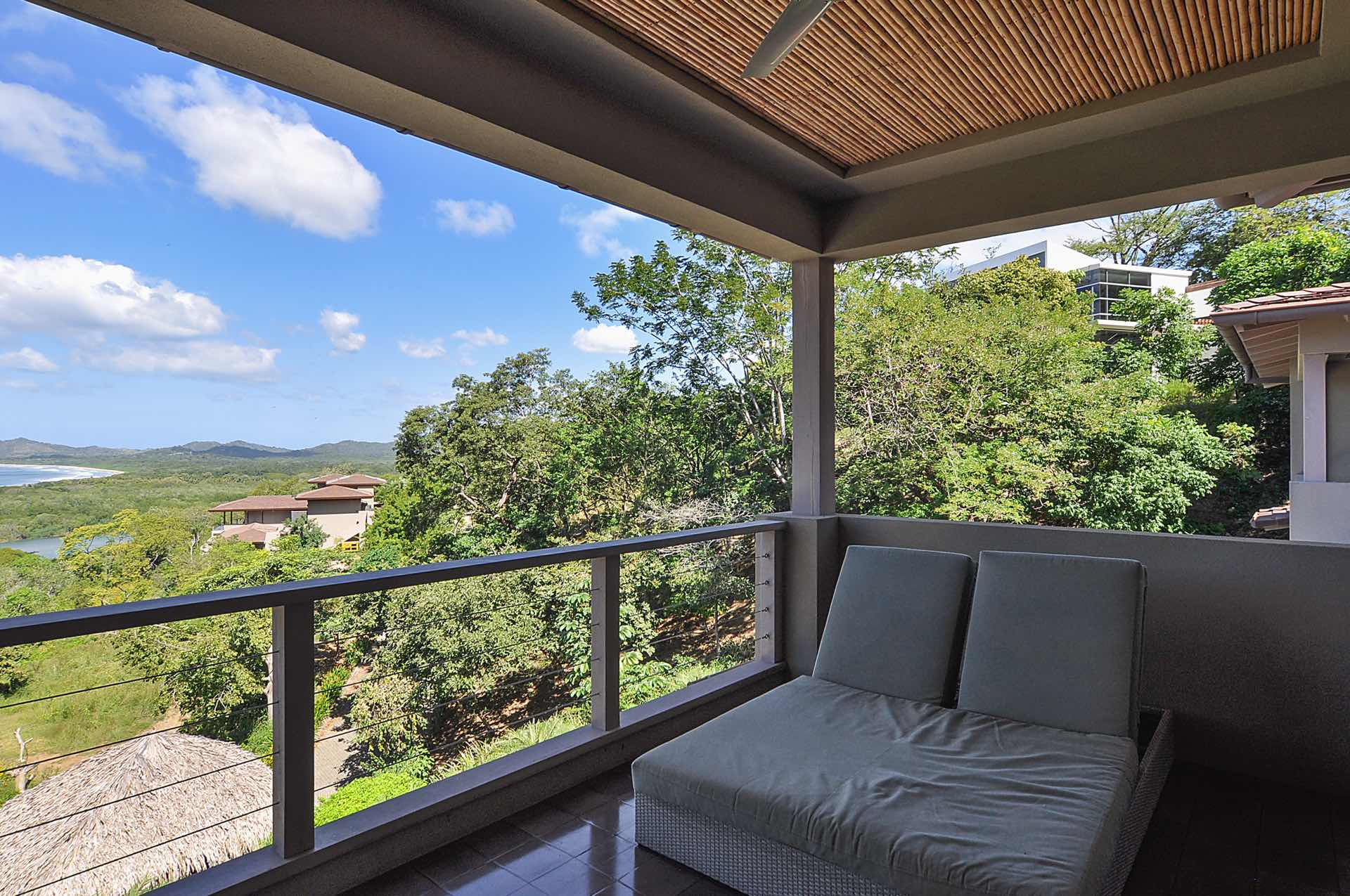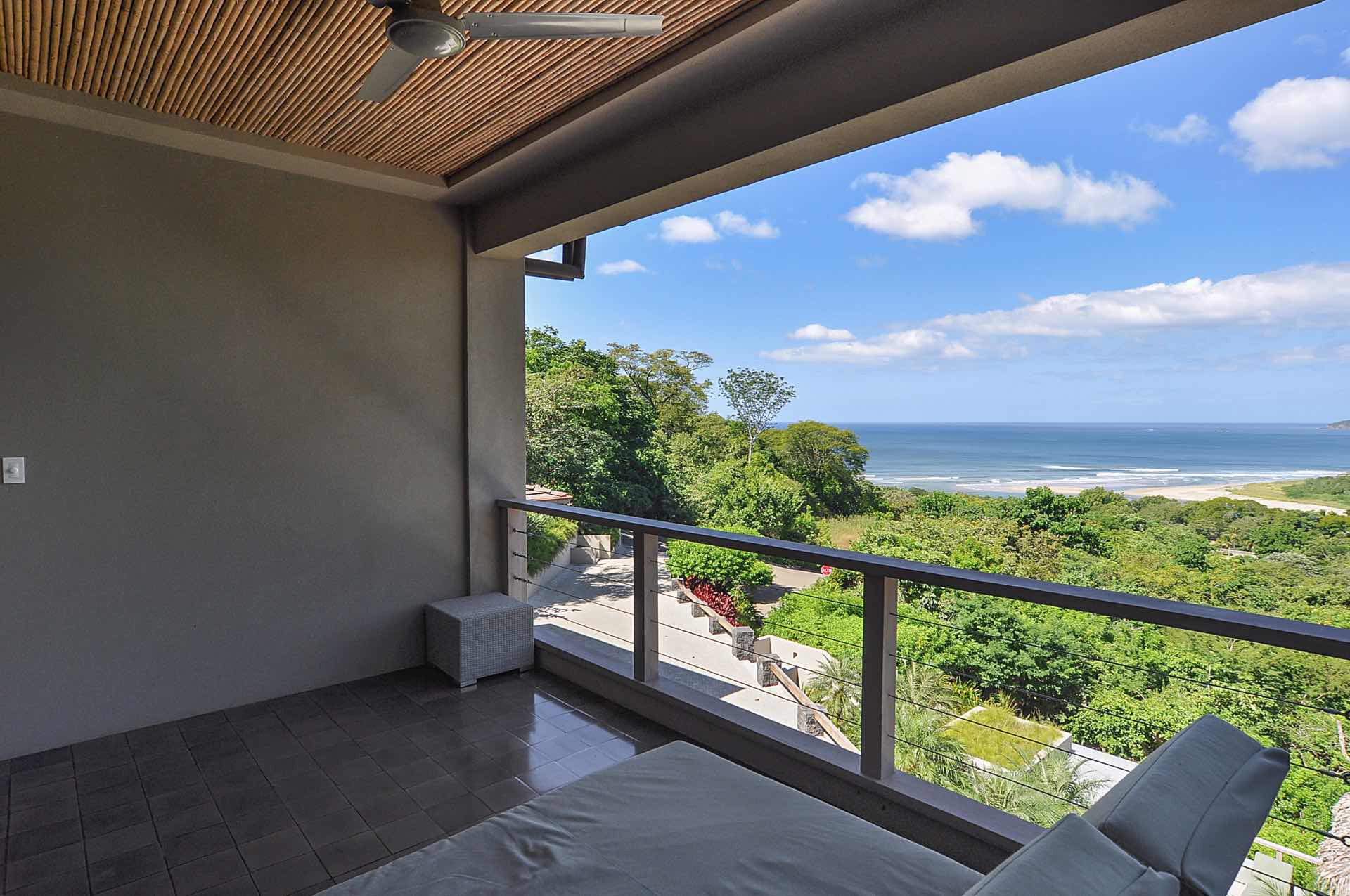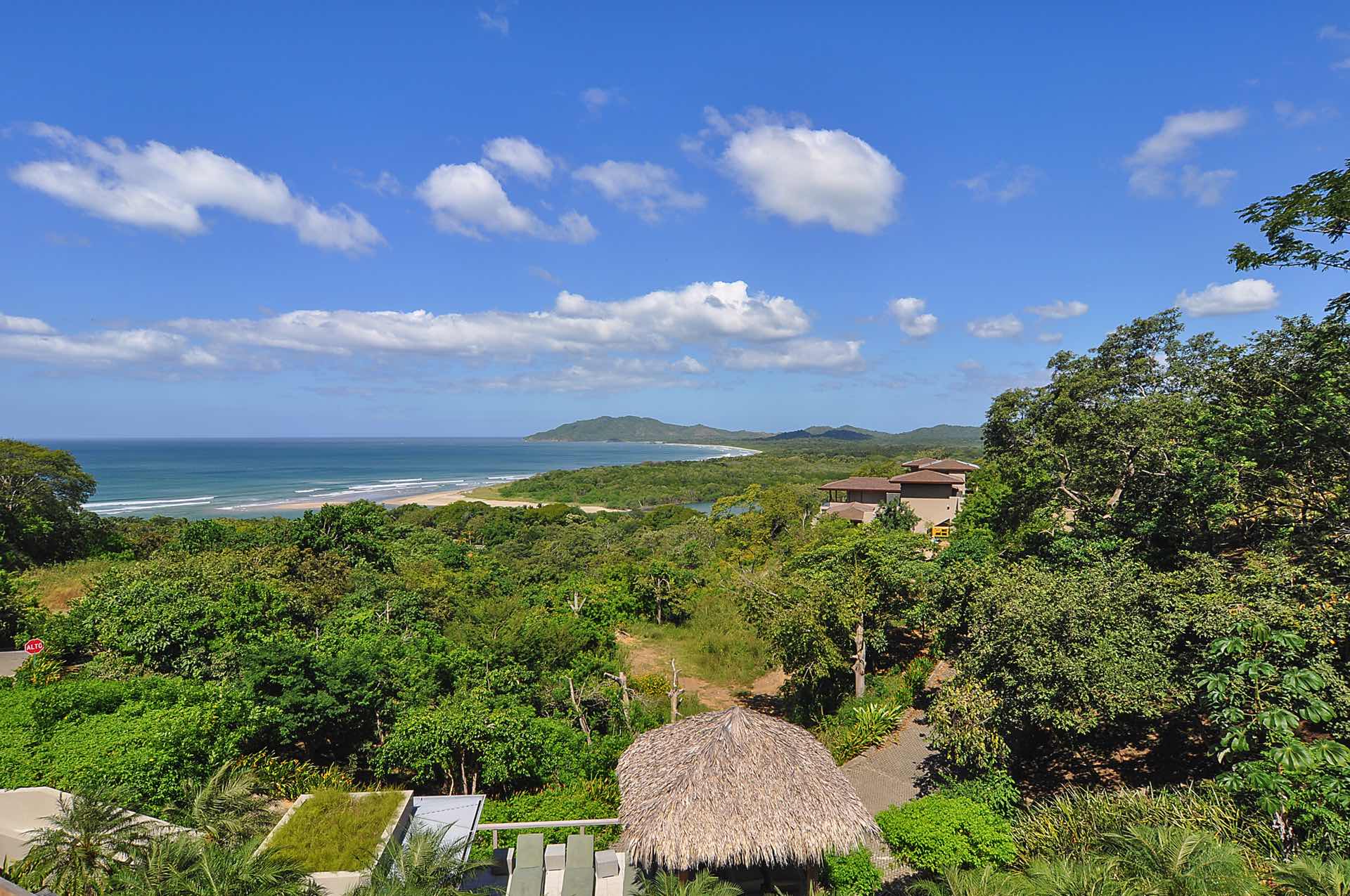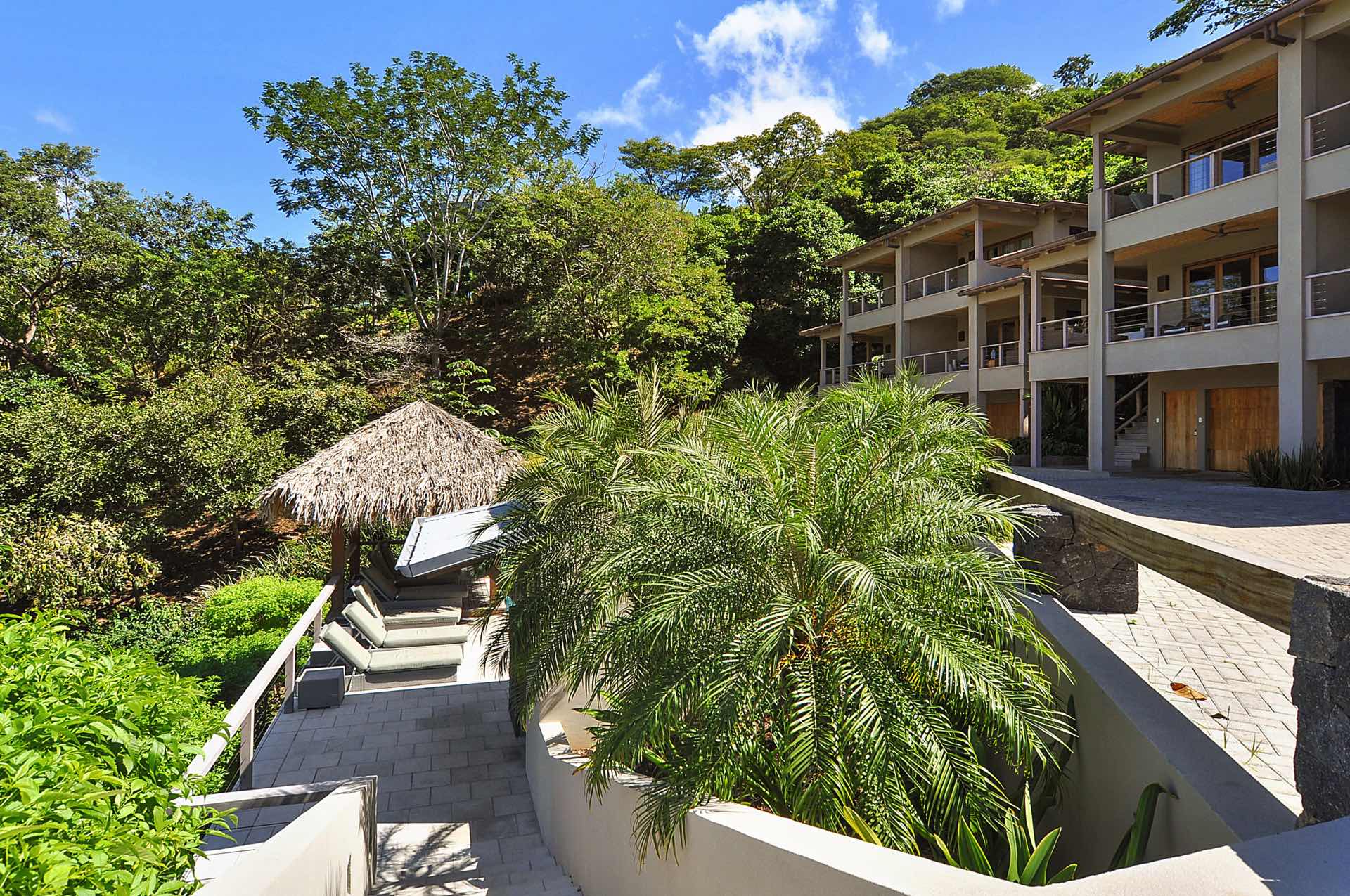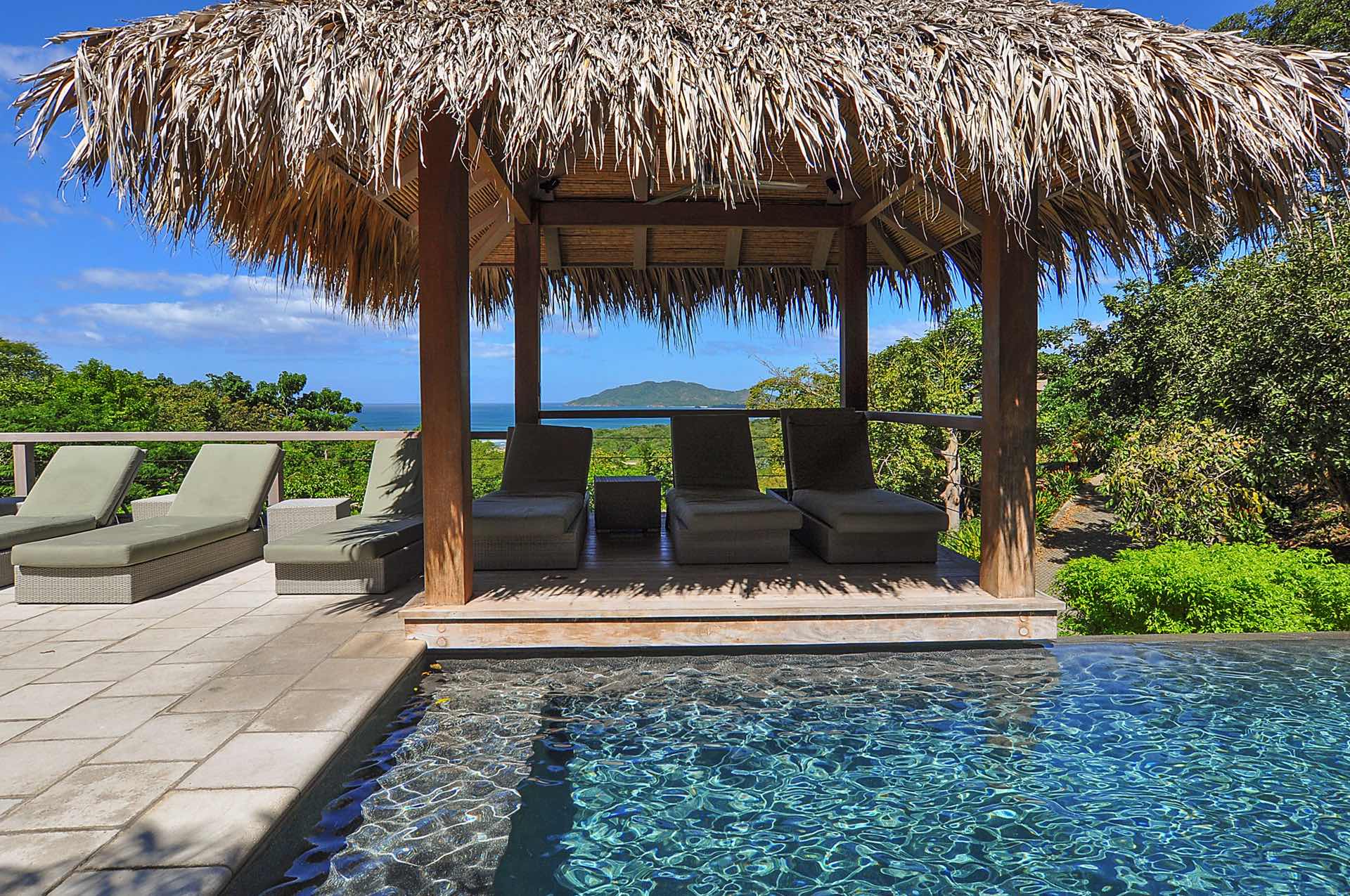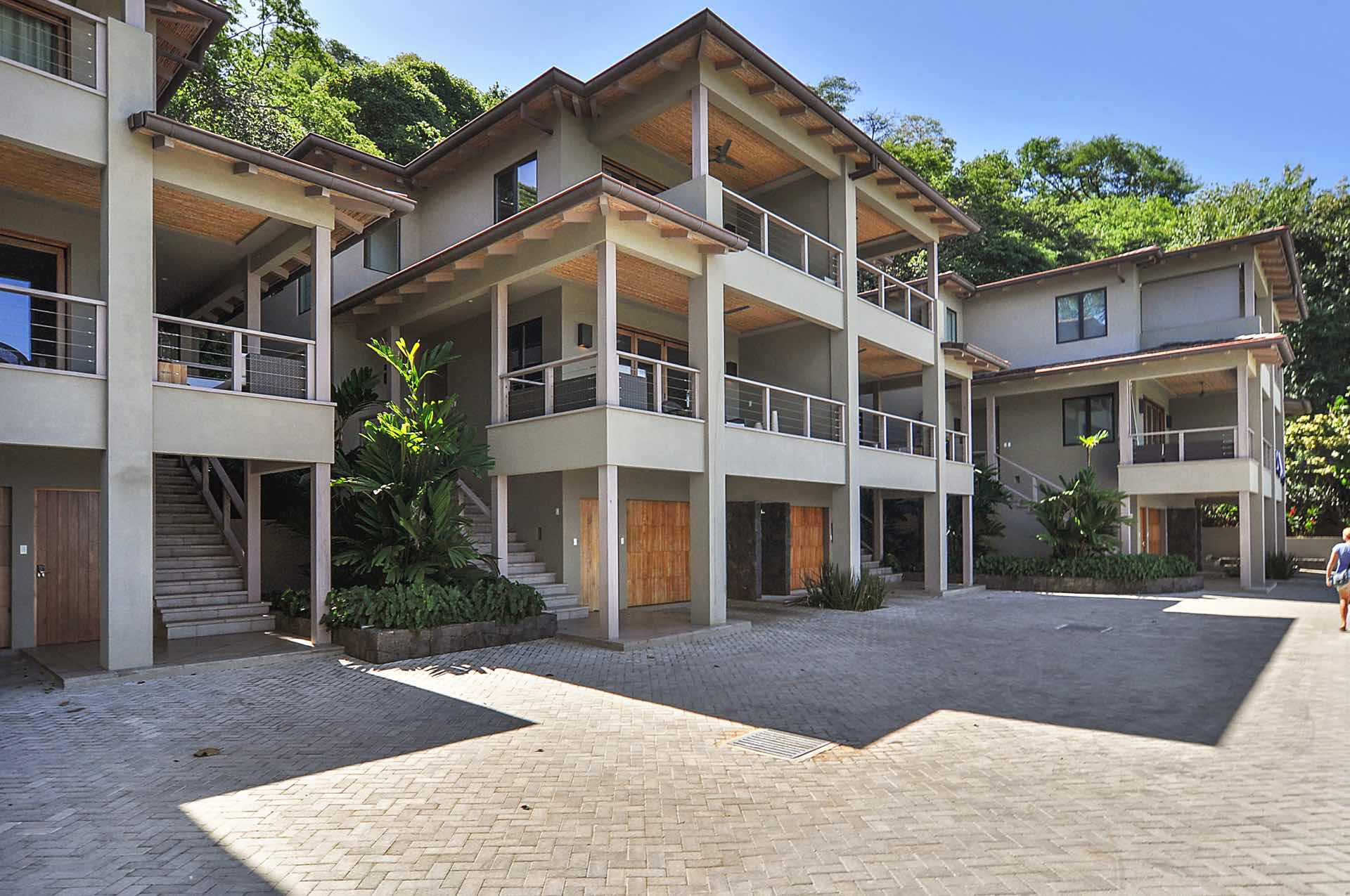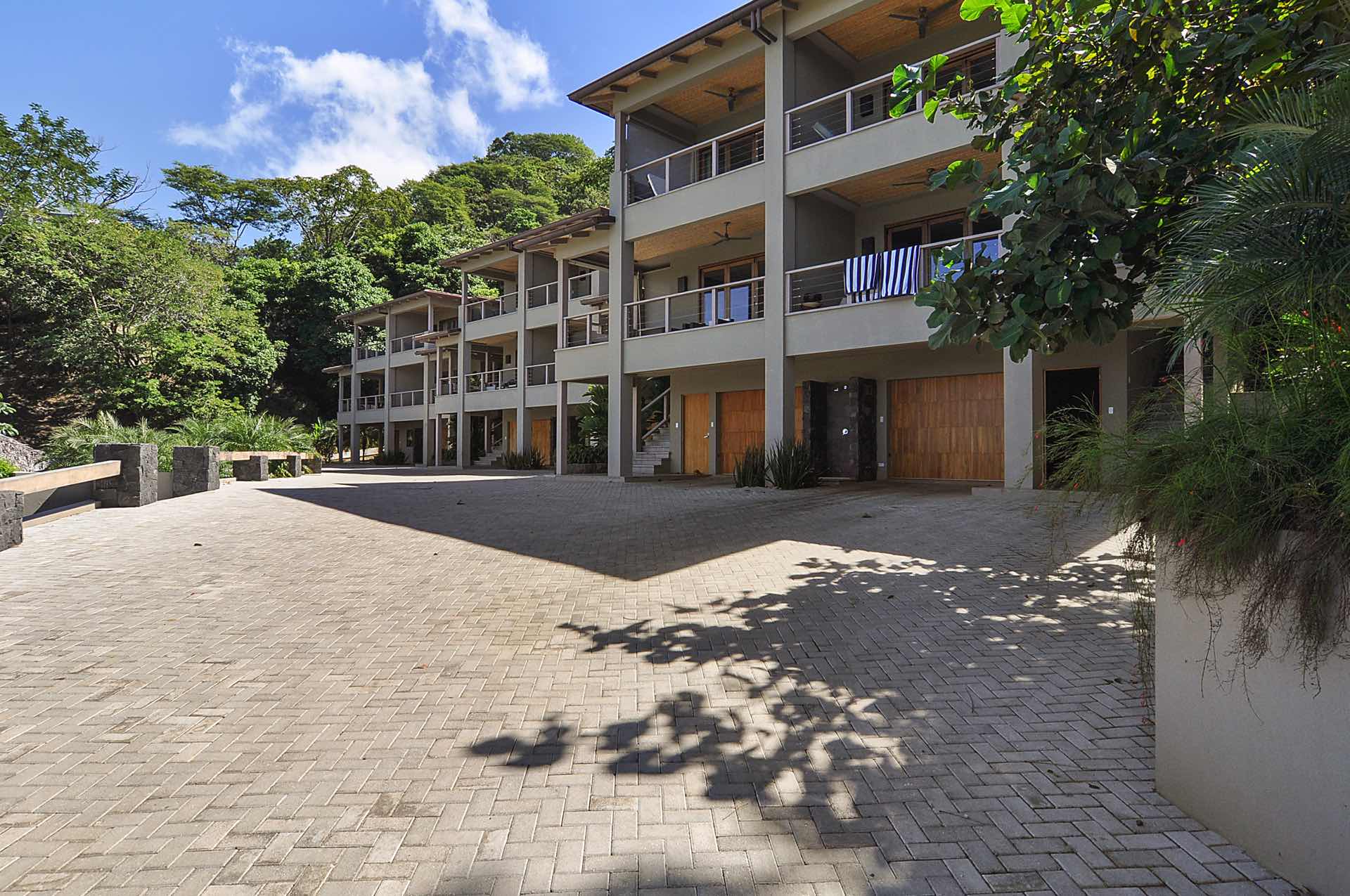 ***FOR YEAR END HOLIDAY BOOKINGS- PLEASE SEE SPECIAL DETAILS BELOW***

Villa 3 is one of the 6 luxury residences that make up Villas Las Mareas, an ocean-view paradise in an elite gated community above the estuary on a Tamarindo hillside. Villas Las Mareas overlooks the lazy curves of the Las Baulas estuary as it flows into the azure Pacific Ocean. On the beach in front of Villas Las Mareas are the famous waves that make Tamarindo a must-visit surf destination.

The Villas Las Mareas property features a private infinity-edge pool and barbeque area that overlook the endless Guanacaste coastline. First and second floor terraces in each of the villas provide spacious opportunities for the outdoor living that you dream of on your tropical vacation. Sip a steaming mug of Costa Rican coffee amid the morning birdsong. Check the surf. Stretch out on a daybed for a luxurious afternoon nap. In the evening, enjoy a refreshing cocktail with your friends or family while the spectacular sunset unfolds.

Over 2,000 square feet of living space inside Villa is is flooded with natural light and luxuriously furnished in a unique Pacific Rim style that is crafted with the highest quality local materials. The gourmet kitchen is fully equipped with top-of-the-line Bosch appliances, an induction stove with the corresponding cookware, and is generously supplied with everything that makes a kitchen feel like home.

The villa's master bedroom, where sliding glass doors open onto a private terrace overlooking the coastline, is furnished with a king sized bed. The two guest bedrooms, one on the first floor and one on the second, are also equipped with king sized beds. Two twin trundle beds are available for additional guests, giving the home a sleeping capacity of up to 8.

At Villas Las Mareas, you're only steps away from Pangas Restaurant & Beach Club, a delightful Guanacaste fusion bar/restaurant/beach club set in the sand where the estuary meets the ocean. And this is just the beginning. Walk along the street or the beach into Tamarindo and experience the energy of this lively beach town made famous by its epic surf, adventure tours and vibrant community. The excitement of dining, exploring, shopping and nightlife is right in your front yard as a guest at Villas Las Mareas. Enjoy everything Tamarindo has to offer and then retreat to the peaceful hideaway of your villa and feel worlds away from it all. The best of both worlds is waiting for you.

SLEEPING ARRANGEMENTS (SLEEPS 8):

2ND FLOOR

- Master Bedroom: 1 King Bed

- Guest Bedroom: 1 King Bed + 2 Trundle Beds

1ST FLOOR

- Guest Bedroom: 1 King Bed

***On-line bookings made during the year-end holiday weeks must check in and check out on one of the following sets of dates in order for the reservation to be accepted:

Dec 19 - Dec 26

Dec 22 – Dec 29

Dec 26 - Jan 2

Dec 29 - Jan 5
| | Nightly | Weekly |
| --- | --- | --- |
| January 06 - April 12, 2019 | $468 | $3,276 |
| April 13 - April 21, 2019 | $582 | $4,074 |
| April 22 - April 30, 2019 | $374 | $2,618 |
| May 01 - June 15, 2019 | $374 | $2,618 |
| June 16 - August 18, 2019 | $411 | $2,877 |
| August 19 - October 31, 2019 | $327 | $2,289 |
| November 01 - November 22, 2019 | $338 | $2,366 |
| November 23 - November 30, 2019 | - | $3,276 |
| December 01 - December 18, 2019 | $364 | $2,548 |
| December 19 - December 25, 2019 | - | $4,340 |
| December 26 - January 01, 2020 | - | $6,650 |
| January 02 - January 05, 2020 | $950 | - |
| January 06 - April 03, 2020 | $468 | $3,276 |
Thank you for entering your review. The review will become available to the system shortly.
Wedding Weekend!
Rating:
Review Date: 07/13/2018
The Villa was beautiful and Christina was so helpful in booking our excursions!
Manager Response: 08/02/2018
Response from Stay in Tamarindo
Thank you Samantha! Happy you found the Villa beautiful and also that you could enjoy the excursions in the area with Cristina's help.. she is the best ;-). We hope you come back very soon!
April 2018 stay
Rating:
Review Date: 04/29/2018
This was my 5th trip to Tamarindo. I've stayed in various types of accommodations- hotel,condo rental and Las Mareas Villas. Loved Mareas Villa 3. The unit is in great condition, the view is spectacular and it's set back from the busy town, but close enough to walk to everything. The pool area is quiet and relaxing.
Manager Response: 05/09/2018
Response from Stay in Tamarindo
Angela, its great to hear you loved the Villa and the spectacular view from the balcony. It is true the Villa is in the perfect location: set back from the busy town, but close enough to walk to everything :) Thank you again for staying with us and hope to have you back soon!
Pura Vida
Rating:
Review Date: 06/30/2017
Amazing getaway with a large group
Manager Response: 07/27/2017
Response from Stay in Tamarindo
Glad to hear you had an amazing stay! We hope to see you soon again. Pura Vida!
Pura Vida at Las Mareas
Rating:
Review Date: 05/05/2017
Our group booked the entire Las Mareas Villas through Stay in Tamarindo () for the week of April 22-29, 2017, and everything about our stay – from beginning to end – was exceptional. We all wish we were still there.

Jen of Stay in Tamarindo helped with the booking arrangements and answered all of our many questions with friendly and helpful information. Stay in Tamarindo even arranged for shuttles from and back to the airport in Liberia (Edwin supervised the shuttles and made everyone feel welcome and comfortable). Upon arrival, the Villas were clean and ready for us, and Adriana of Stay in Tamarindo helped us get settled in and took care of everything we needed.

Las Mareas Villas are located on the hillside overlooking the Pacific Coast in Tamarindo. The views are spectacular! The individual Villas have identical floorplans and are new (constructed in 2013), with all modern appliances (including washer/dryer) and furniture. The beds are very comfortable. Everything is well-maintained. The Villas were cleaned regularly during our stay. The pool at Las Mareas got a lot of use by our group and is in a beautiful setting.

Cristina of Stay in Tamarindo provided Concierge Services for our entire group. She arranged tours, transportation, answered questions, offered advice, and generally made our week better. We visited beaches, bars, Rincón de la Vieja National Park (zip-lining, horseback riding, tubing, hot springs), went scuba diving, and took a Safari Boat Tour with up-close encounters with crocodiles and monkeys. Whatever you want to do or see in Guanacaste can be arranged through Cris.

But our favorite was probably the Sunset Sailing Cruise onboard an 82-foot schooner that Cris booked for us. Wow! Live music (thanks Max!) and truly gourmet food, not to mention snorkeling, dancing on the deck, and an open bar. And, Pangas Beach Club is right at the bottom of the hill for dining and fun all week.
Manager Response: 05/31/2017
Response from Stay in Tamarindo
Tim, Thank you very much! We're thrilled to know everything went great with your trip. The villas really are a perfect location for a group! :-) We loved having your group over and we are so happy to know you and your friends had an amazing time during your stay. Sounds like you enjoyed the tours and activities and experienced a lot of Costa Rica's attractions. So good to hear how much you enjoyed the staff and services provided, it was our pleasure to assist you before and during your stay. Thank you again for staying with us and hope you can come back to sunny Costa Rica very soon!
Great spot
Rating:
Review Date: 04/24/2017
Everything about Villa # 1 was great. Location, views, kitchen, bathrooms, cleaning service, etc. A/C was a bonus as well. Staff was friendly and helpful. The only bummer was that the shuttle we organized for our ride back to the airport never showed up (it was 6am in the morning) and we almost missed out flight. Had to flag down a random taxi to get all seven of us there. Other than that, it was a great experience.
Manager Response: 05/27/2017
Response from Stay in Tamarindo
Joe, So glad you had a wonderful time during your stay and enjoyed the Villa and the area. We are sorry to hear about the shuttle situation, but glad you didnt miss your flight. Again, thank you for staying with us and hope you come back soon to visit!
The best place
Rating:
Review Date: 09/20/2016
Guanacaste is known in an excellent place. Accessible and good treatment
Manager Response: 09/21/2016
Response from Stay in Tamarindo
Thank you Jairo! We hope to have you back for next year's marathon! :-)
visitor
Rating:
Review Date: 08/05/2016
great views, location and the unit was comfortable

Manager Response: 08/11/2016
Response from Stay in Tamarindo
Thank you Serena! It's a pleasure to have you stay with us everytime you come down to CR! Hope you can make it back soon! Pura vida!
Great location for a large group
Rating:
Review Date: 04/18/2016
Our rental experience was great. From the start, the group at Las Mareas Villas (we had 4 villas booked) was wonderful. The staff checked up on us regularly to ensure we had everything we needed and helped in booking several activities for our group, including a catamaran day cruise for 50 people.
Manager Response: 05/12/2016
Response from Stay in Tamarindo
Thank you Talal! It was a pleasure to assist you and your group throughout your trip, we hope you'll come back again for spring break next year!!Or sooner!! Pura vida!! -Gilda
Breathtaking views!
Rating:
Review Date: 02/17/2016
We loved our stay at Las Mareas. The condo itself is clean and beautifully furnishes with a lovely pool area. The views are fantastic and the accordion style doors create a great open air living experience. The downside is the 400m uphill walk from the beach so it is recommended to have a vehicle. The seafood at Pangas Beach Club is the BEST in Tamarindo!
Your request has been sent. We look forward to meeting all your vacation needs!
Optional Guest Protect Plan travel insurance
The Guest Protect Plan from CSA Travel Protection Includes:
✓
Valuable benefits before, during and after your vacation
✓
Reimbursement of non-refundable trip costs if you must cancel your trip or cut it short due to covered sickness, injury or other events
✓
150% of trip cost coverage for covered trip interruptions
✓
24/7/365 emergency assistance hotline, plus access to a network of physicians
View complete plan details
Yes! I want the CSA Travel Protection Guest Protect Plan
No, I don't want this insurance and understand that I may be responsible for cancellation penalties in accordance with the Terms and Conditions, up to 100% of the rental costs.