Tamarindo Surf Lessons
PRIVATE & GROUP SURF LESSONS
We offer private, semi-private, and group surf lessons for all ages with our Tamarindo surf instructors which are local surfers with years of experience!
This is a two-hour surf lesson where you will first learn the technique of surfing on the beach, once you understand the technique you will go in the water and catch some waves!
Book your surf lesson in Costa Rica and get ready to ride waves in paradise!
Price:
– Private Lessons $80 per person
– Semi-private $65 per person
– Groups: $50 per person
– Please note that as of July 1st, 2019 there is a mandatory 13% Government Tax added to any total.
What's Included
– Surfboard, Rash guard and Wax
Duration
– 2 hours
What To Wear & Bring
– Sunblock, swimsuit, and towel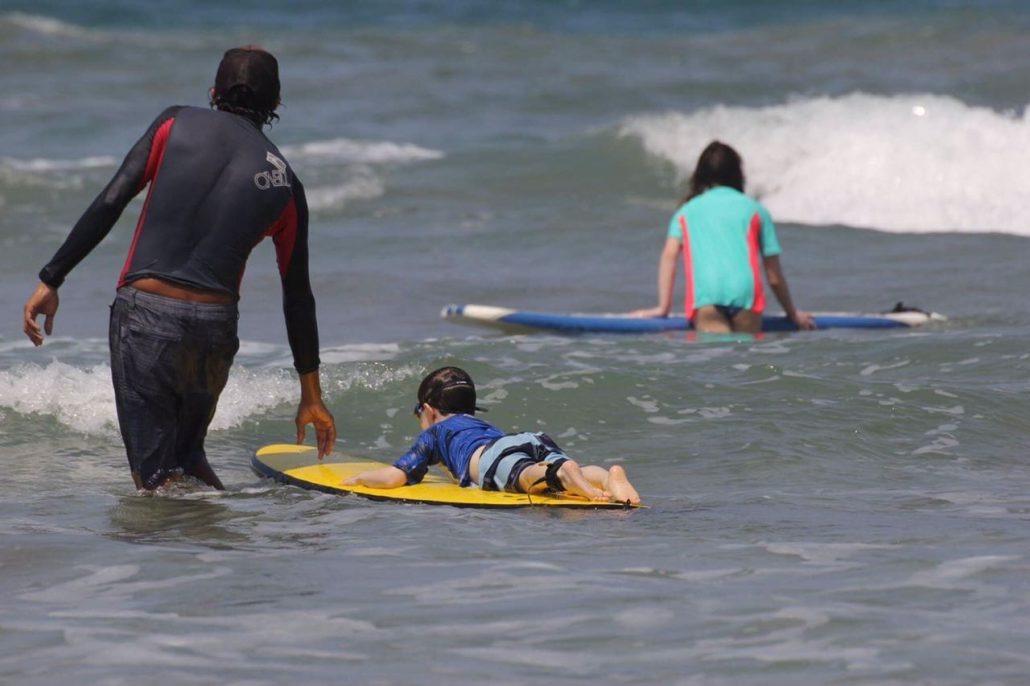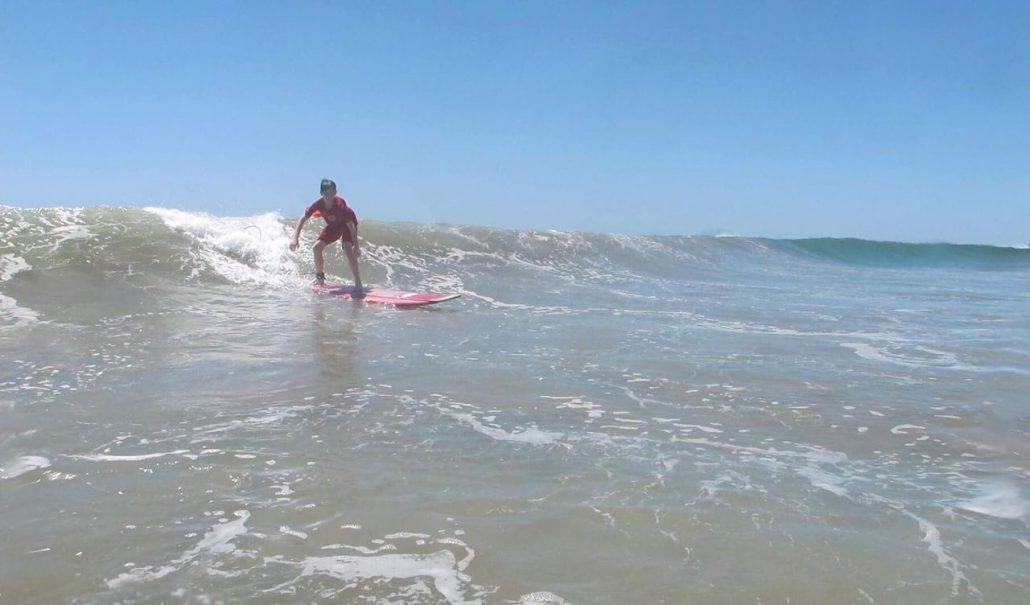 SURF TOURS TO AVELLANAS, WITCHES ROCK OR OLIE'S POINT
These are amazing surf trips for more advanced surfers to some of the best spots in the area. Avellanas beach is a short ride away while Witches Rock and Olie's Point involve about a 2 hour boat trip (but are well worth the trek for surf enthusiasts looking for great breaks in secluded and gorgeous locations).
Guanacaste has one of the most beautiful Crystal Clear waters of Costa Rica and is also one of the most popular Surf Destinations!! Our Surf Trips have a variety of options for you to choose from. You can go on a Surf Trip by Boat or by Land. We offer different destination depending on how you want to go surf. If you want to go by boat we can offer Surf Trips down south, Avellanas, Marbella, you can also go to our world famous Witch's Rock and Ollie's Point surf spots. If you would like to go by land we offer great land tours to Avellanas, Junquillal, Playa Negra, Playa Grande, and other surf locations.
All of our surf trips are by land or sea and require booking in advance. So if surfing is your passion we can provide the right trip for you.
Price:
– please enquire for more information.
What's Included
– Round trip transportation, all equipment and gear (as needed), private bilingual guide and fruit, drinks & snacks.
Departure Time
– TBC
Duration
– TBC
What To Wear & Bring
– Please consult.