Half Day Tours
On this amazing ATV Tour, you will start the tour on the off roads of our typical Guanacaste fields. As you ride along you will see cattle, horses, and fields full of our local culture. You will then ride through these off roads to a few of our unique white sandy beaches, the beaches to visit are Playa Minas, Conchal Beach, and Brasilito.
The ATV tour is a two-hour tour with water and fresh fruit at the end.
The tour gives you an exhilarating experience while you also enjoy all the beautiful landscapes that Guanacaste has to offer.
Join us on an adventure with ATVs in Costa Rica!
Price:
– $80 per person per single ATV (One person on one ATV)
– $95 for 2 people on the same ATV
* children under 6 must be accompanied by an adult
* Free pick up & drop off at your home in the Tamarindo area.

Departure Time
– Two times available: 8:30 am and 3:00 pm
Duration
– 2 hours
What to Wear & Bring
– Comfortable clothing, tennis shoes, sunglasses, sunblock, swimsuit & towel. (If you do a beach stop to swim you can bring your swimsuit and towel)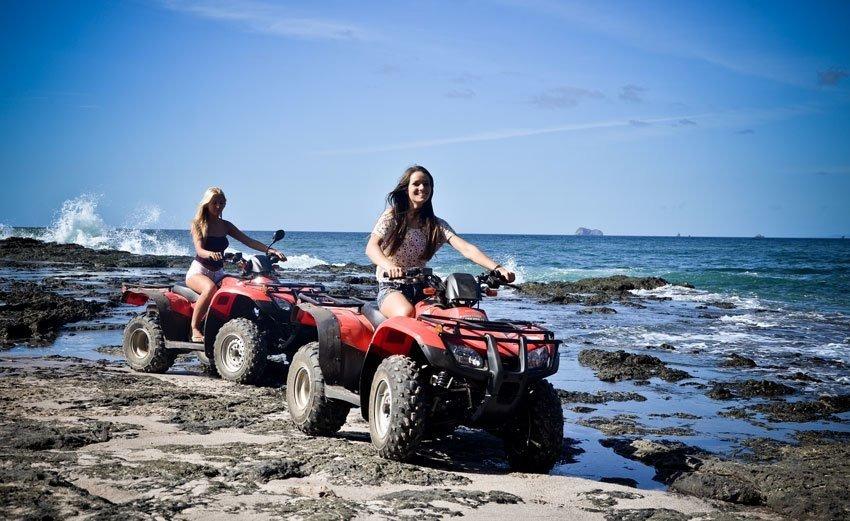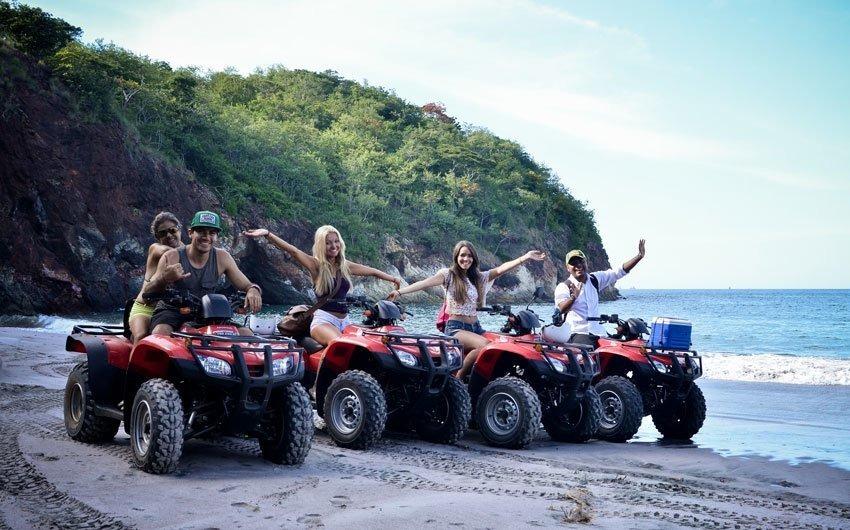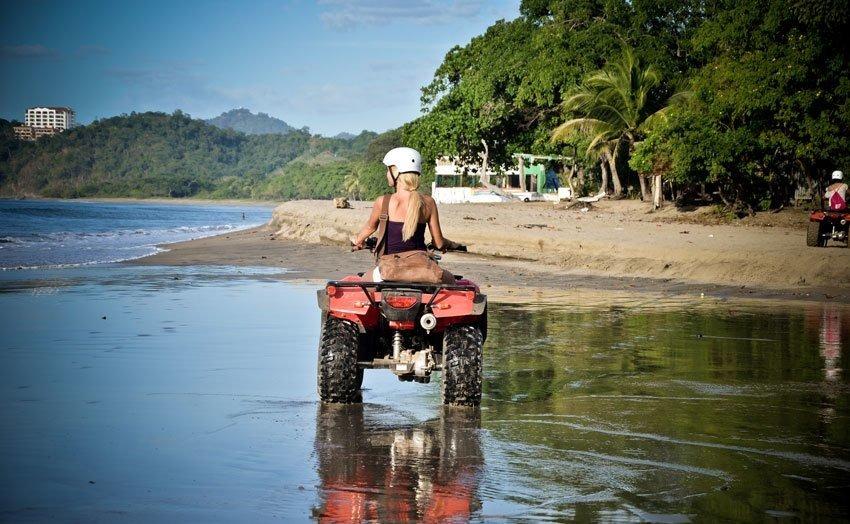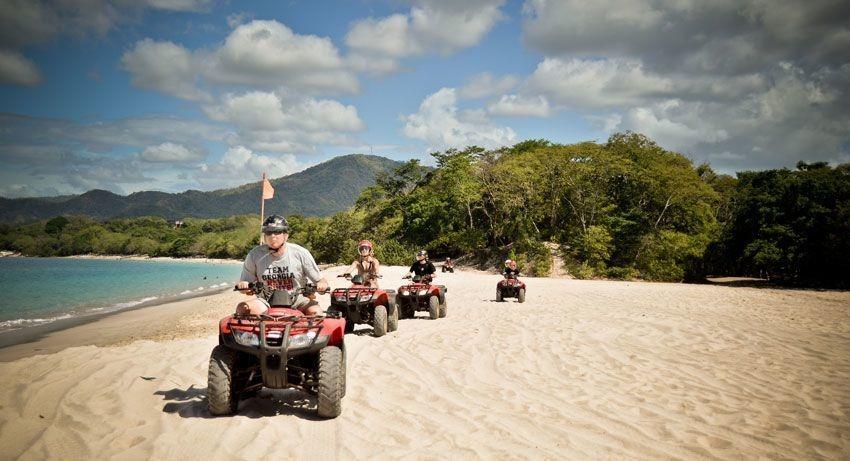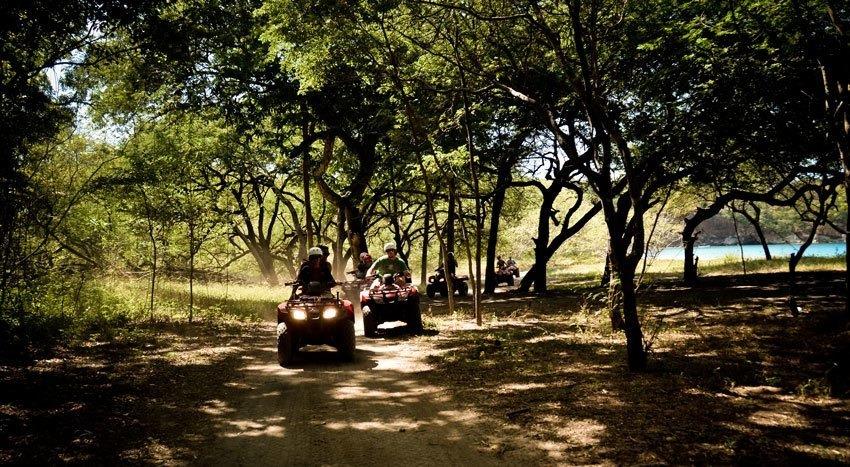 For an additional $45pp you can combine ATV with Zip lining (Canopy tour).
SNUBA DIVING
Snuba is a step between snorkeling and scuba diving. No dive license or certification is required to participate in Snuba. The minimum age for Snuba is 5 years old. It is a fun and safe way to experience breathing underwater without having to wear all the equipment. A standard scuba diving air tank is placed in a small, floating raft. Attached to the air tank is a 20ft/6m pressurized air-hose. At the end of the air-hose is a regulator, or a mouth piece that supplies the air. The participant is connected to the regulator with a chest harness, which is what prevents the diver from going deeper than the maximum depth of 20 feet or 6 meters. Basically, you are scuba diving on a leash.
The average time underwater varies from 30-50 minutes per Snuba submersion. This amount of time is determined by the amount of air used by the participant. As this varies from person to person, it is not possible to give an exact time. Two people generally share one air tank, and if both participants use slow, deep breathes, this will allow for a longer time underwater than when using quick or rapid breaths.
We offer Snuba tours everyday weather permitting and we leave at 7am from Tamarindo and then drive for 20 minutes to Flamingo where we take the boat to start our sea adventure.
NOTE** Please provide weight, height and shoe size when booking this tour.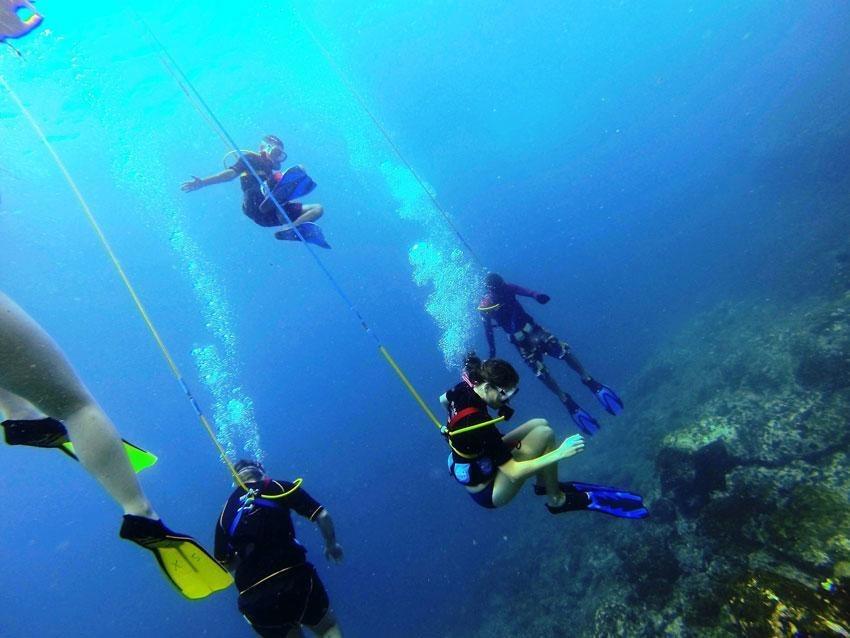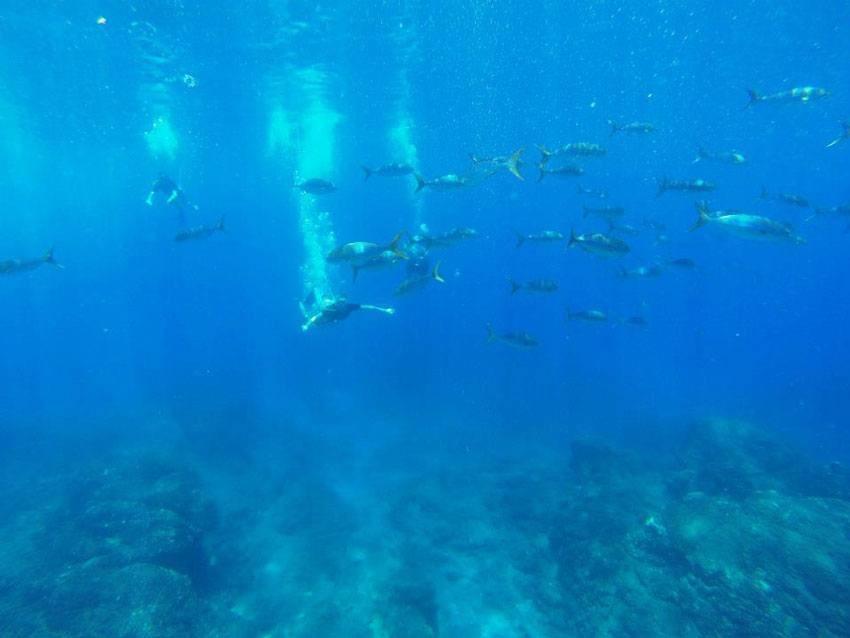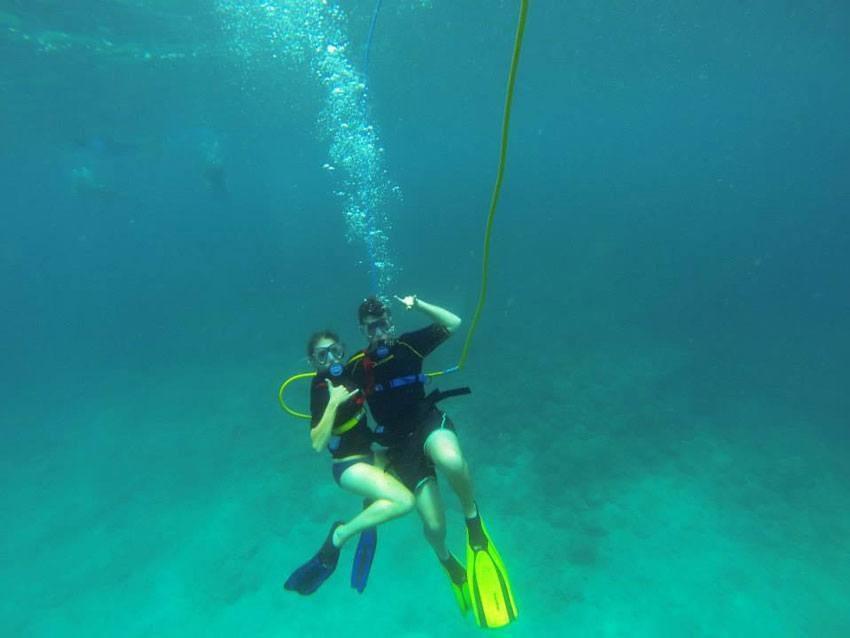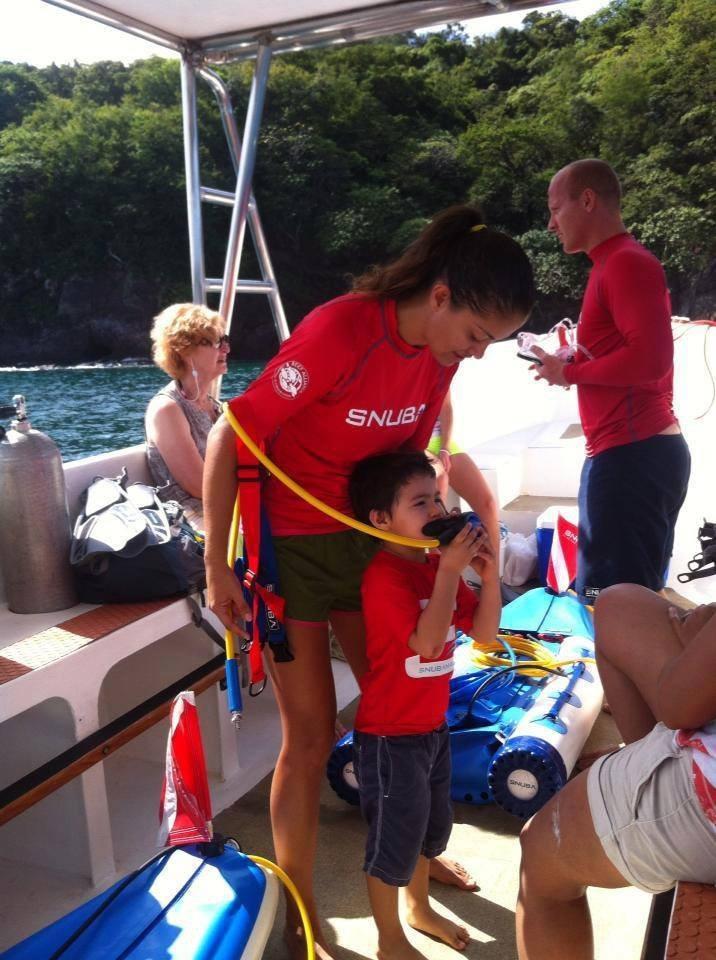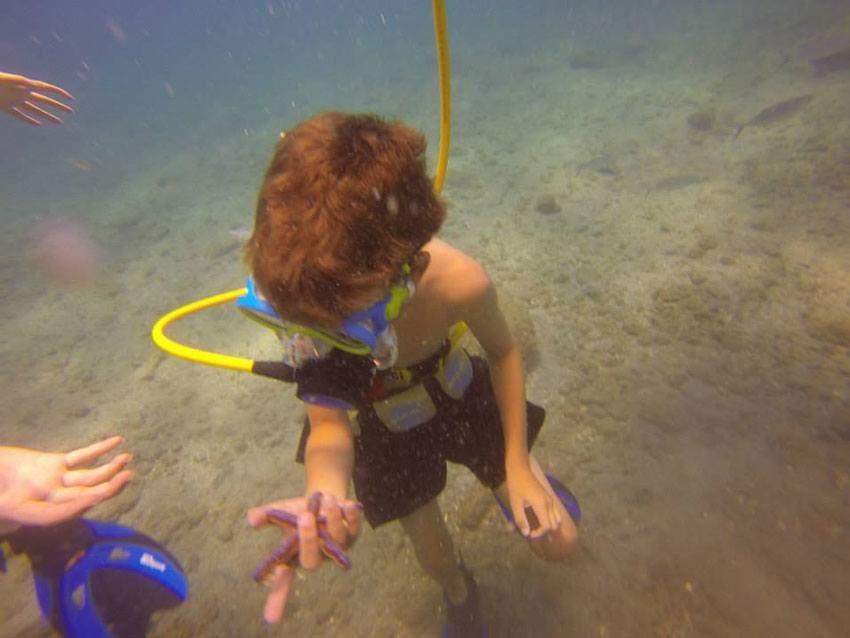 ZIP LINE – CANOPY TOUR
This excursion is locally operated and less than half an hour away from Tamarindo.
While ziplining over and through our typical lush Guanacaste forest, you will glide from tree top to tree top, as you are hugged by trees and nature around you!
This zip line tour is a great activity for the whole family and for all ages.
Inquire with your concierge for the ideal zip line for you and your group.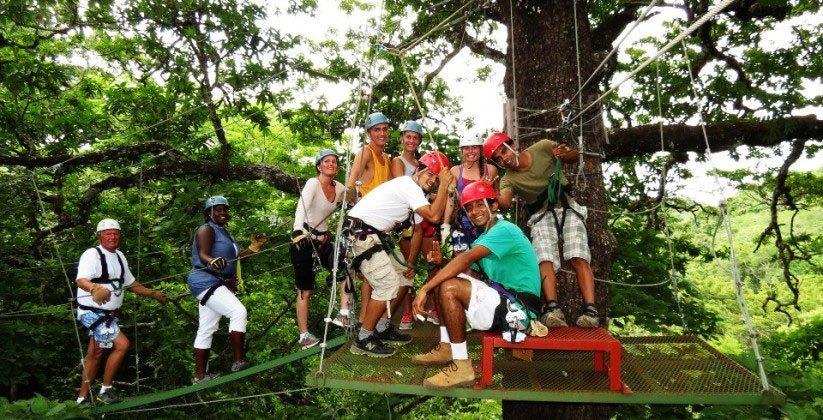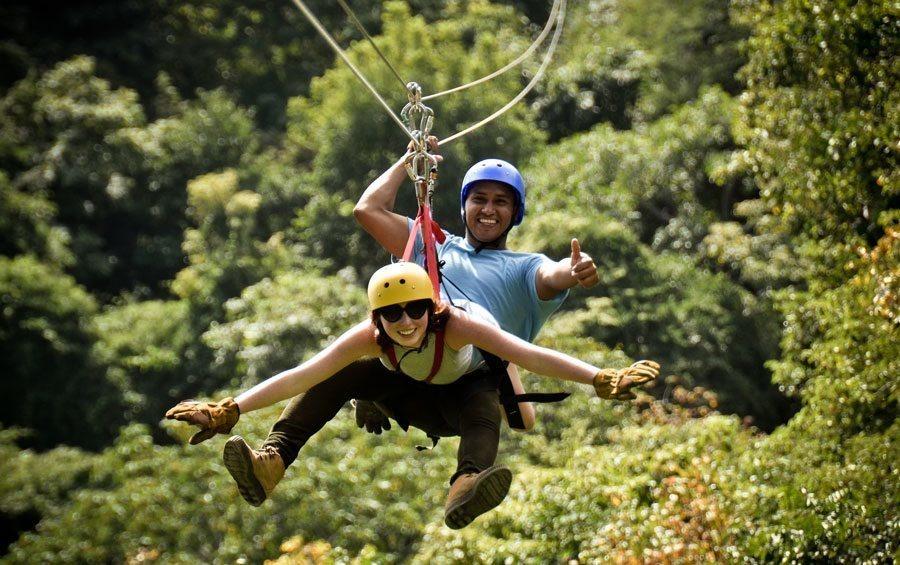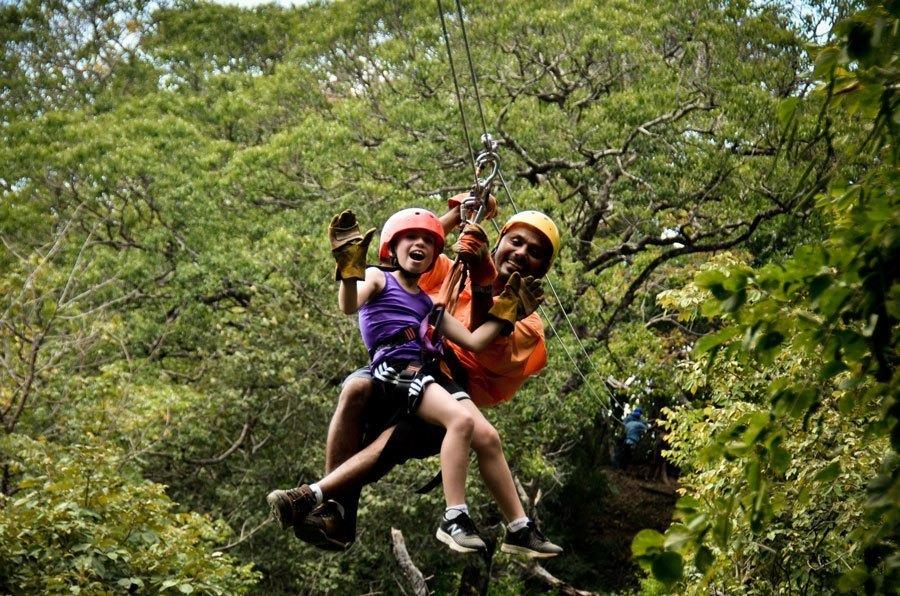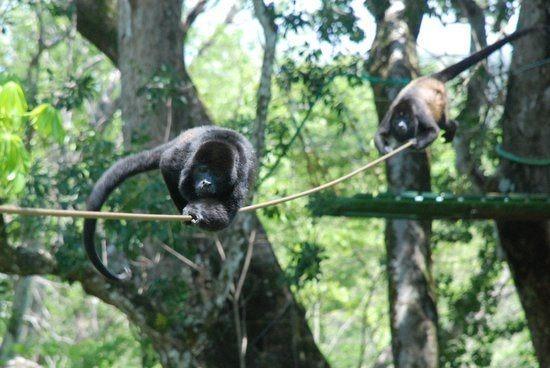 SUNSET CATAMARAN CRUISE
The Catamaran Sunset cruise is a great way to spend your vacation at the beach!!
The Catamaran sunset cruise starts with pick up between 12:45 pm – 1:00 pm depending on your location.
Once you get to the dock, you board the Catamaran and set sail to your snorkel destination.
Once you reach the chosen secluded beach, you will be offered snorkel gear and floating noodles on a guided snorkel tour. You will have the opportunity to see puffer fish, starfish, octopus, manta rays, and other sea life.
While you enjoy the snorkel and relaxing swim the chef will be preparing a delicious lunch.
The cruise includes a light lunch, chips with dip, fresh fruit, open bar, non-alcoholic drinks, and water.
This is the perfect way to end your day with a sunset sail into the ocean!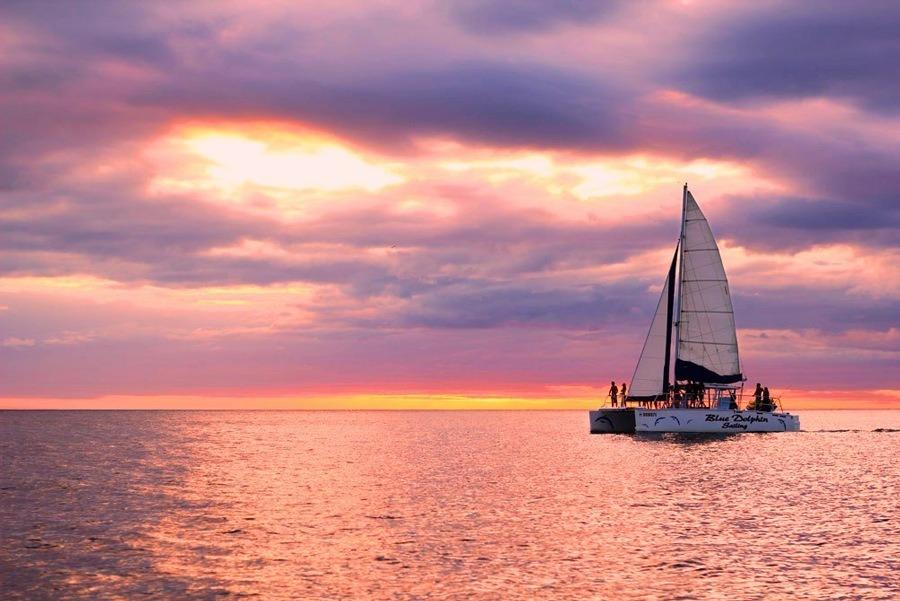 TAMARINDO ESTUARY BOAT TOUR
Explore the local wildlife on a smooth boat ride inside the Tamarindo National Wildlife Refuge which is part of the Las Baulas National Park. This tour is very convenient as it leaves from just minutes outside of Tamarindo and is very family friendly.
This tour is very convenient as it leaves from just minutes outside of Tamarindo and is very family friendly.
The estuary is home to an incredible variety of water birds, crocodiles, monkeys, iguanas and five different species of mangrove trees which make up 95% of the vegetation growth on the refuge. On this boat ride you will see a lot of local fauna.
On this boat ride you will see a lot of local fauna.
HORSEBACK RIDING – FOLKLORIC LOCAL EXPERIENCE AND BEACH RIDE
The Horseback riding tour is a tour for those horse lovers who wish to just gallop through a Costa Rican paradise!
This tour is a two-hour Horseback riding tour. The pick up is usually at 8:30 am or 3:30 pm for Sunset.
The tour starts at a dry forest location where you may see Monkeys, birds, Iguanas, and other reptiles. After you have trotted through the forest the guide takes you to one of our most beautiful white sandy beach, known as Playa Conchal. Once you have galloped on the beach you are then taken back to the launch site to finish your horseback ride adventure.
Note: If you tour is in the morning you will get a typical Costa Rican demonstration on how we make our national Tortillas and Cafe Chorreado.
KAYAK MANGROVE TOUR
The Kayak Estuary Tour is a 2-hour tour down the Tamarindo Estuary located in the national park Marino Las Baulas.
This Estuary has lush dry forest surrounded by water, where you can see wildlife constantly.
Bring your camera, because during these two hours you will riding down the estuary and see different types of birds, monkeys, crocodiles, iguanas of all sizes, crabs, and much more…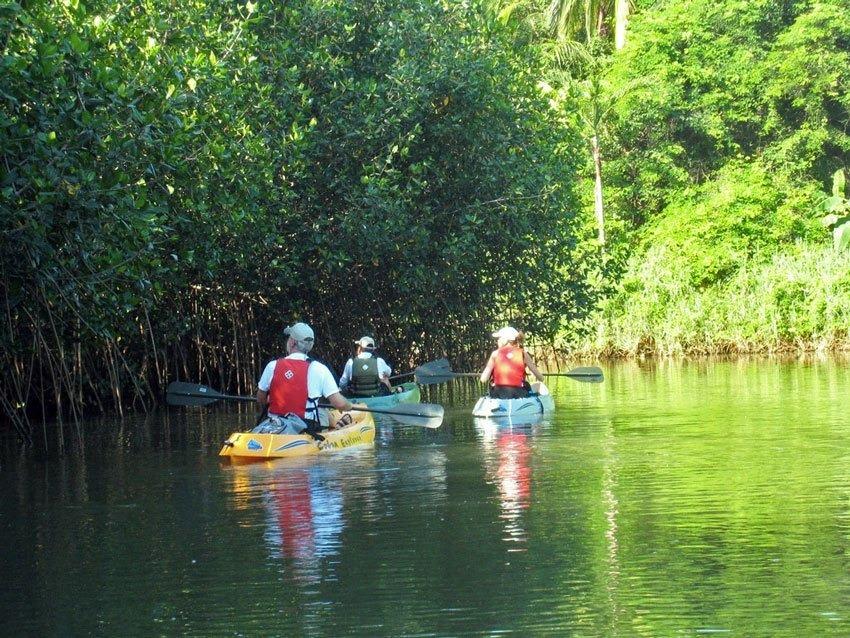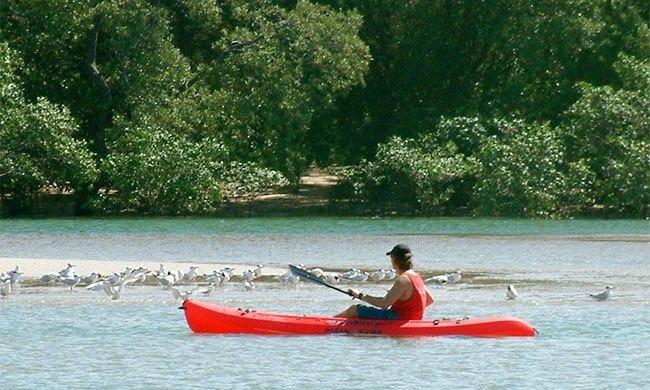 OCEAN KAYAK & SNORKELING TOUR
This ocean Kayak tour is a two hour guided tour out into the ocean with your own kayaks.
The tour starts on Tamarindo beach where you Kayak to Isla Capitan. The kayak time each way in about 1 hour. Once you reach the Isla Capitan you get off your kayak and do snorkeling or relax on the island.
You will then kayak back to the shore and return to your hotel or vacation rental.
COFFEE, SUGAR CANE & CHOCOLATE TOUR
The Coffee, Sugar Cane and Chocolate tour is located in the little town of Nicoya and combined with lunch and a unique waterfall stop.
This Coffee is known for offering its distinguished consumers a product of the highest quality and for this only processes the best of our grain produced.
Our grain comes from the cream of the crop of the farm Doka Estate, which guarantees an end product for our customers and export quality.
The tour is two hours where you get to see the process of how they make their products and you get a delicious taste test. After the tour, you are taken to their local shop where you will be able to purchase some souvenirs to take home.
This tour also includes a beautiful stop at one of our national parks with a waterfall known as the Llano de Cortez Waterfall. You will be able to take pictures and a swim in the waterfall.
(If you only want to do the chocolate, coffee and sugar cane tour with no waterfall please inquire for adjusted rate)