Villa Olas | Costa Rica Villa Rental
Hacienda Pinilla Vacation Rental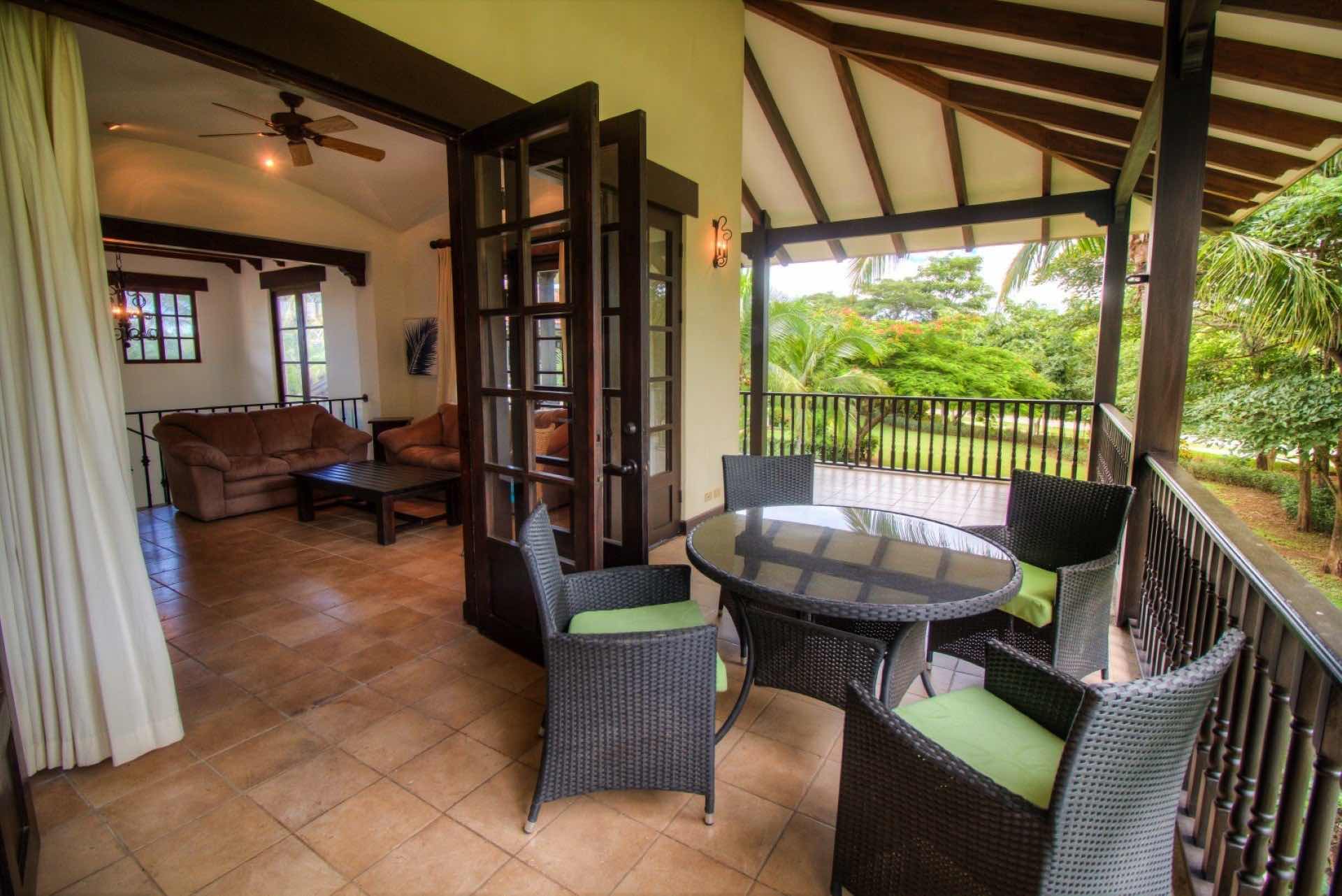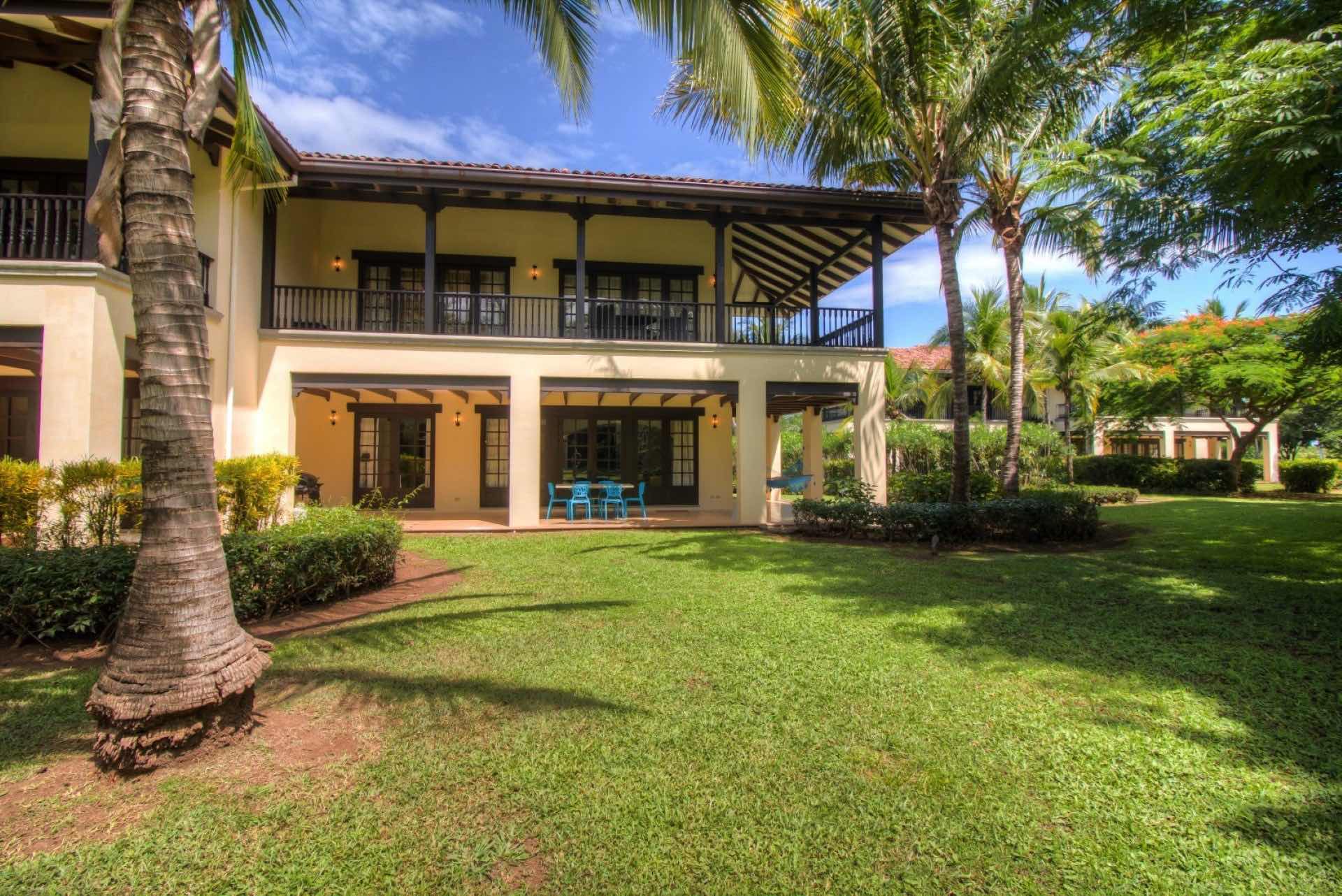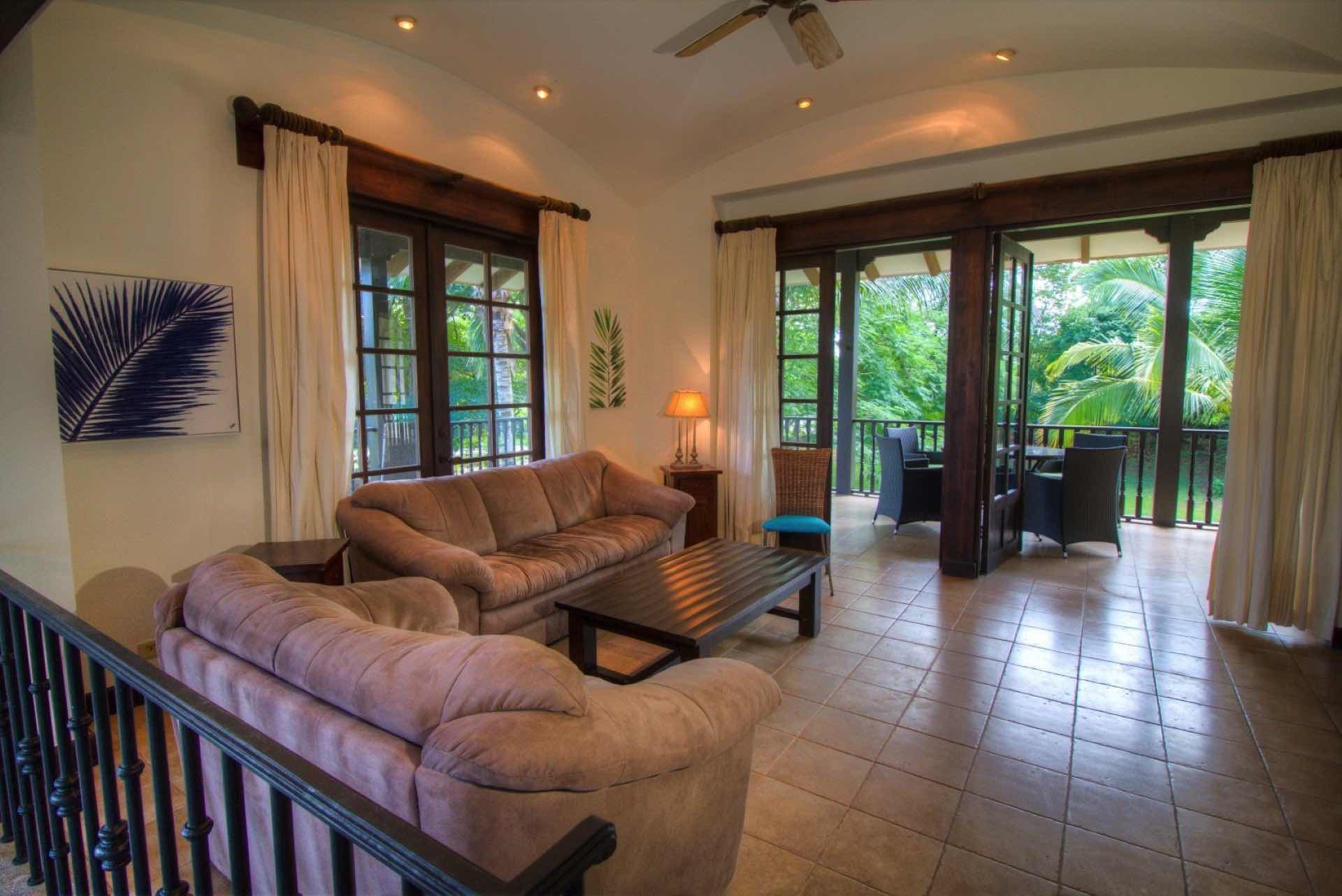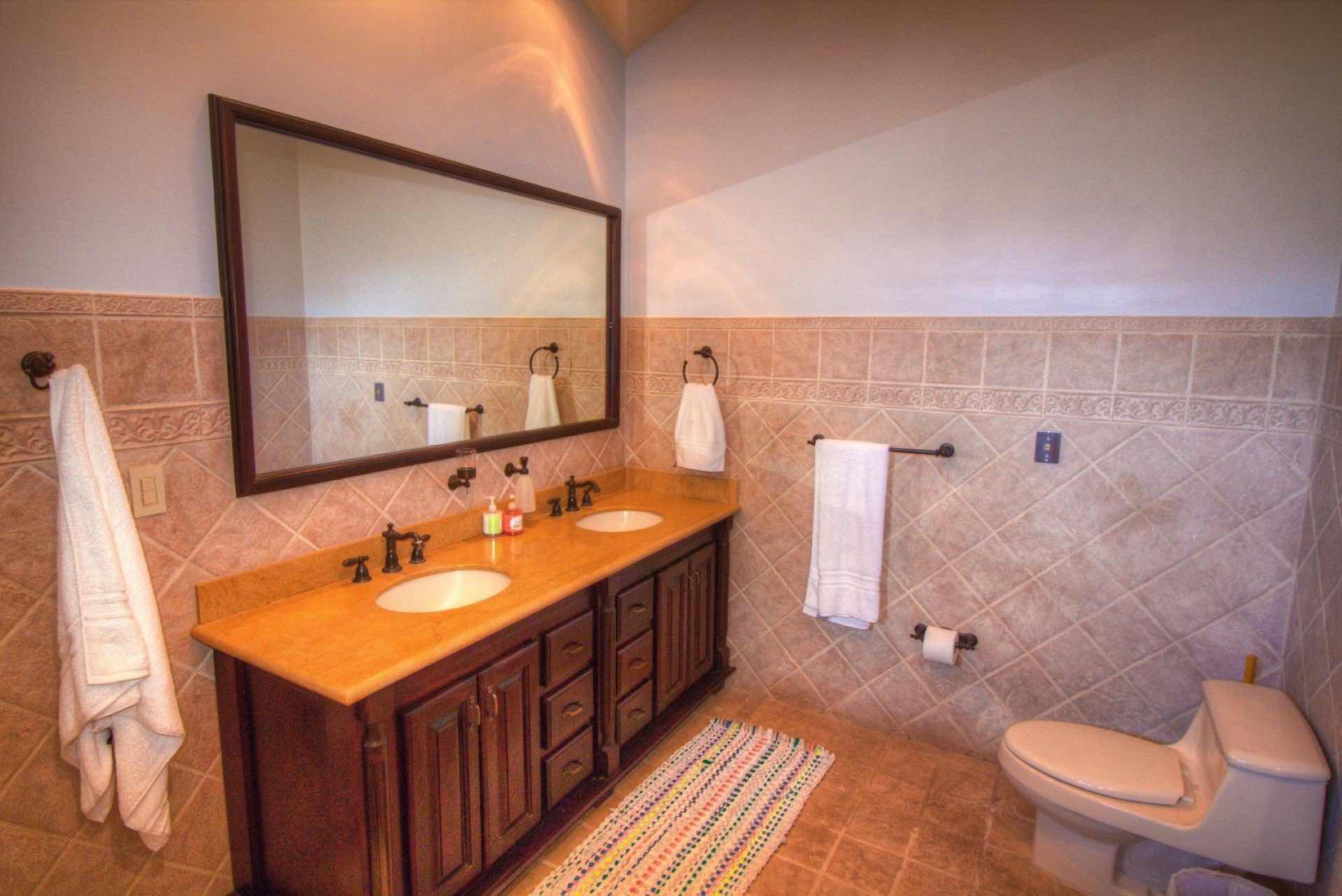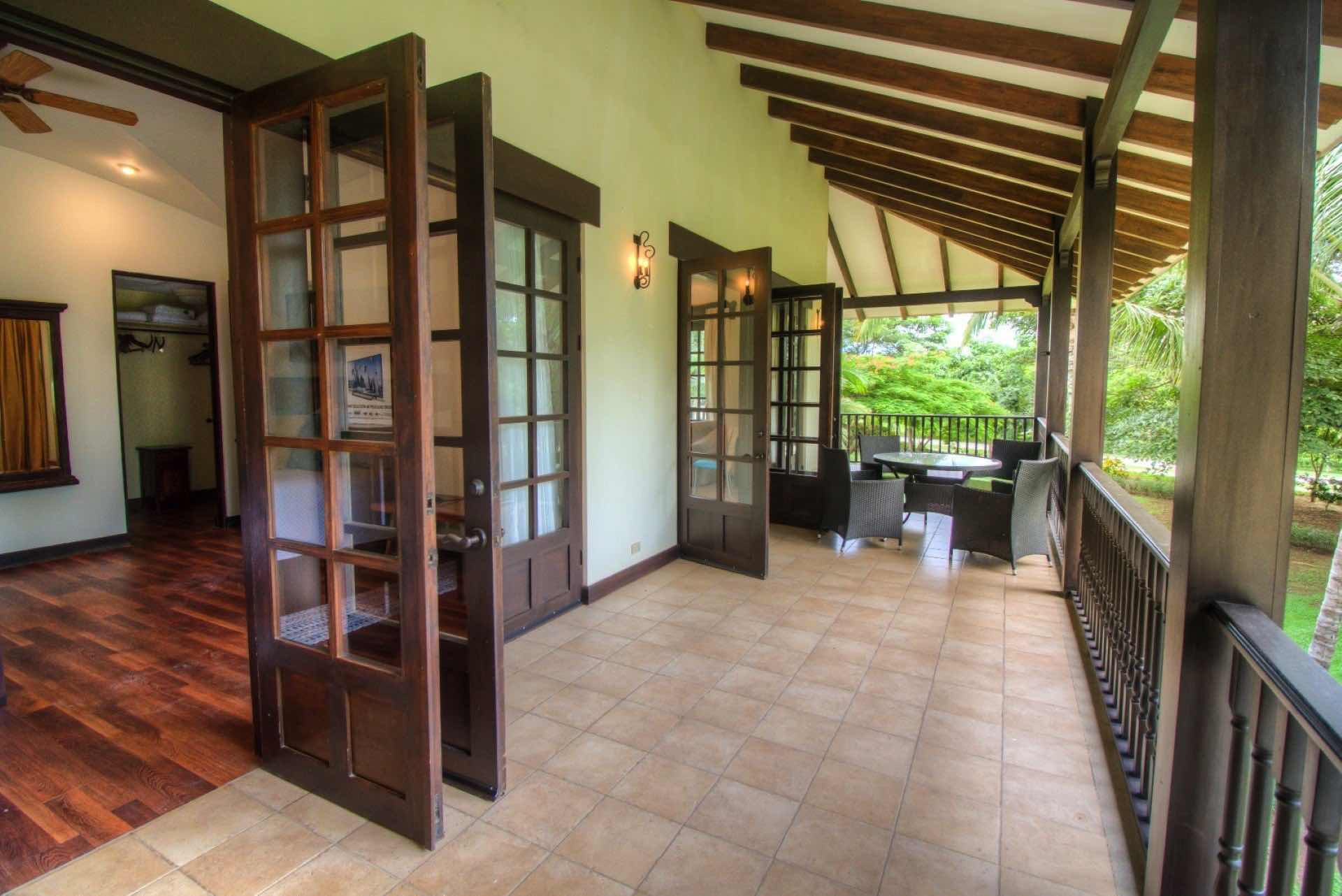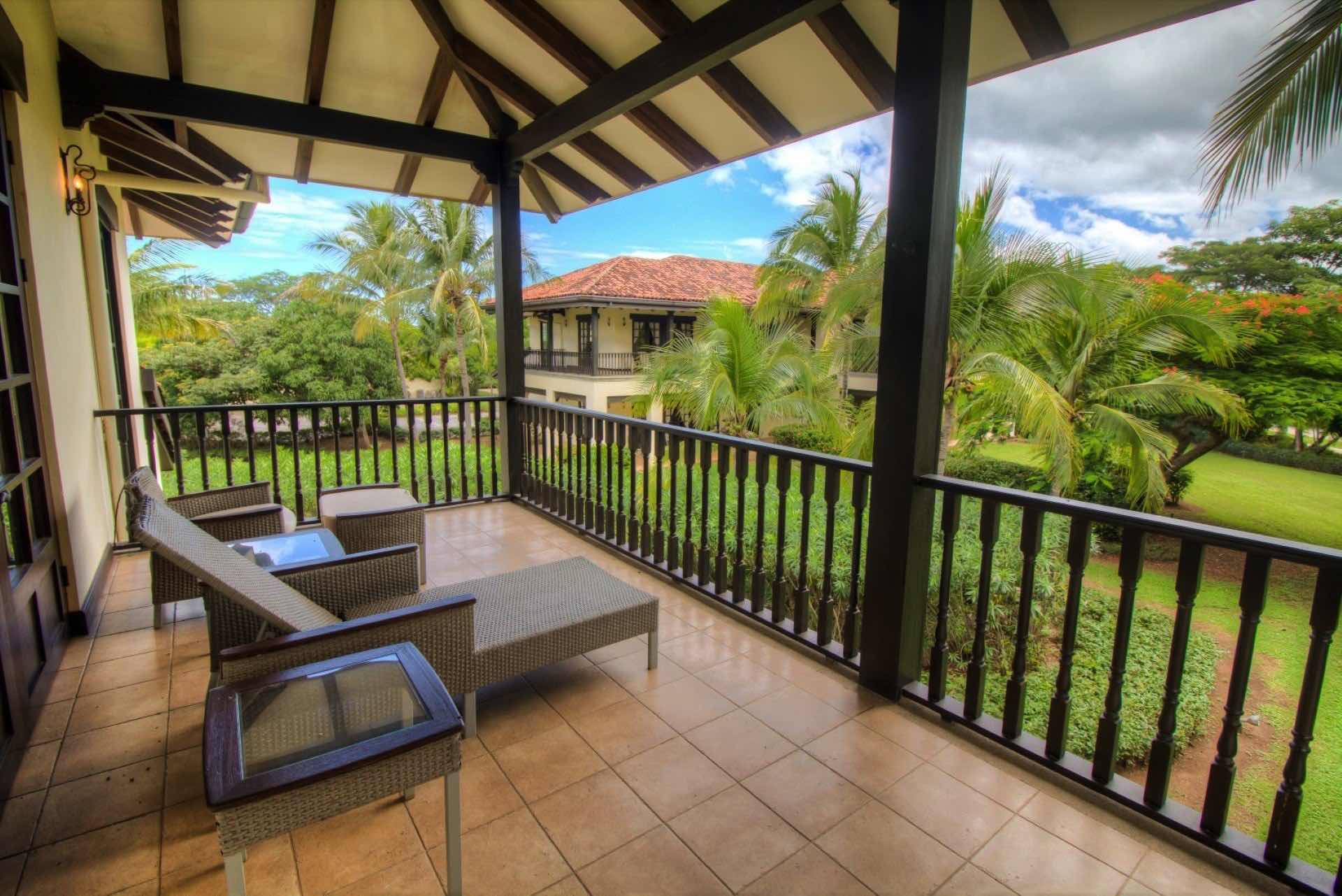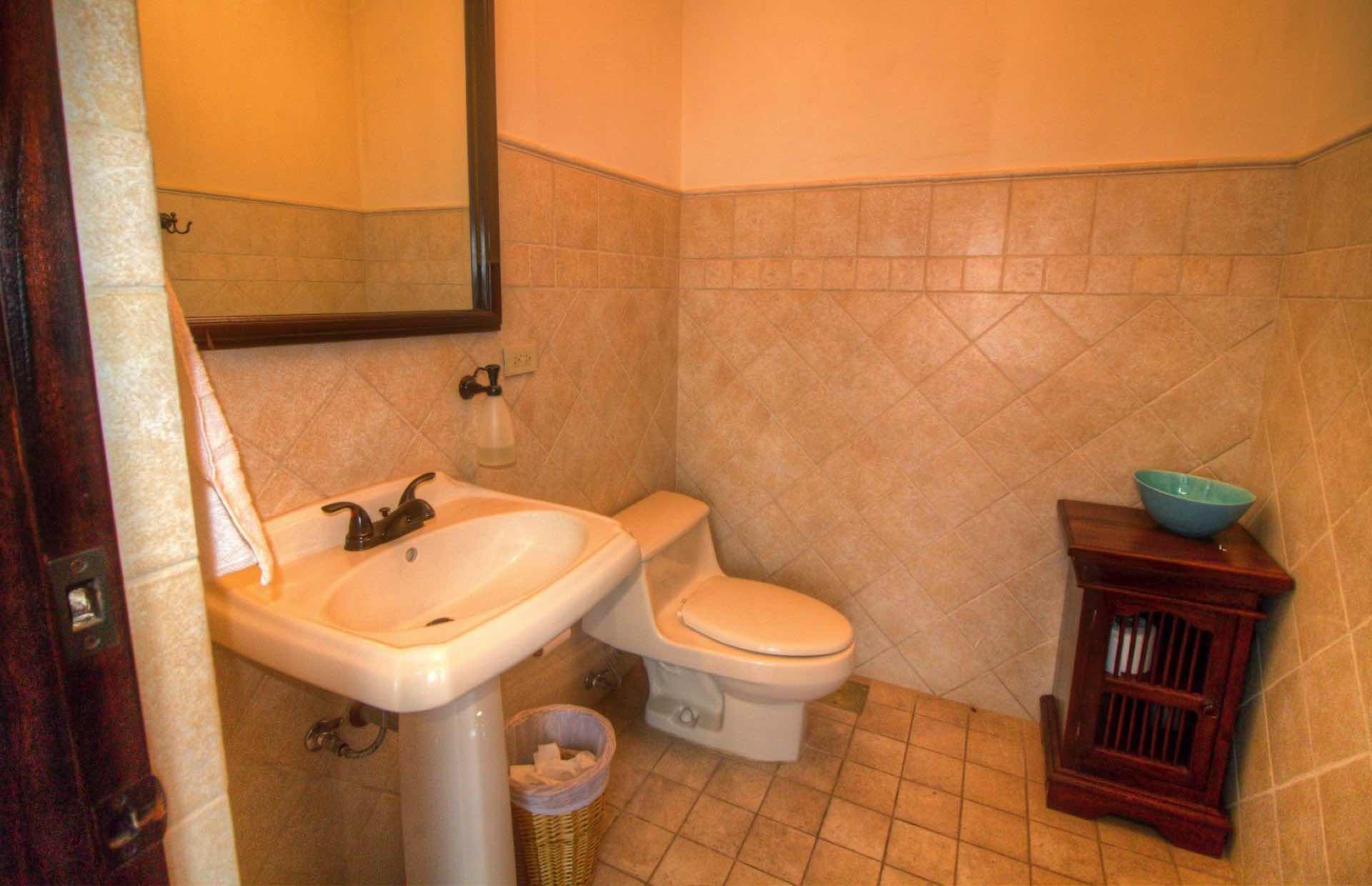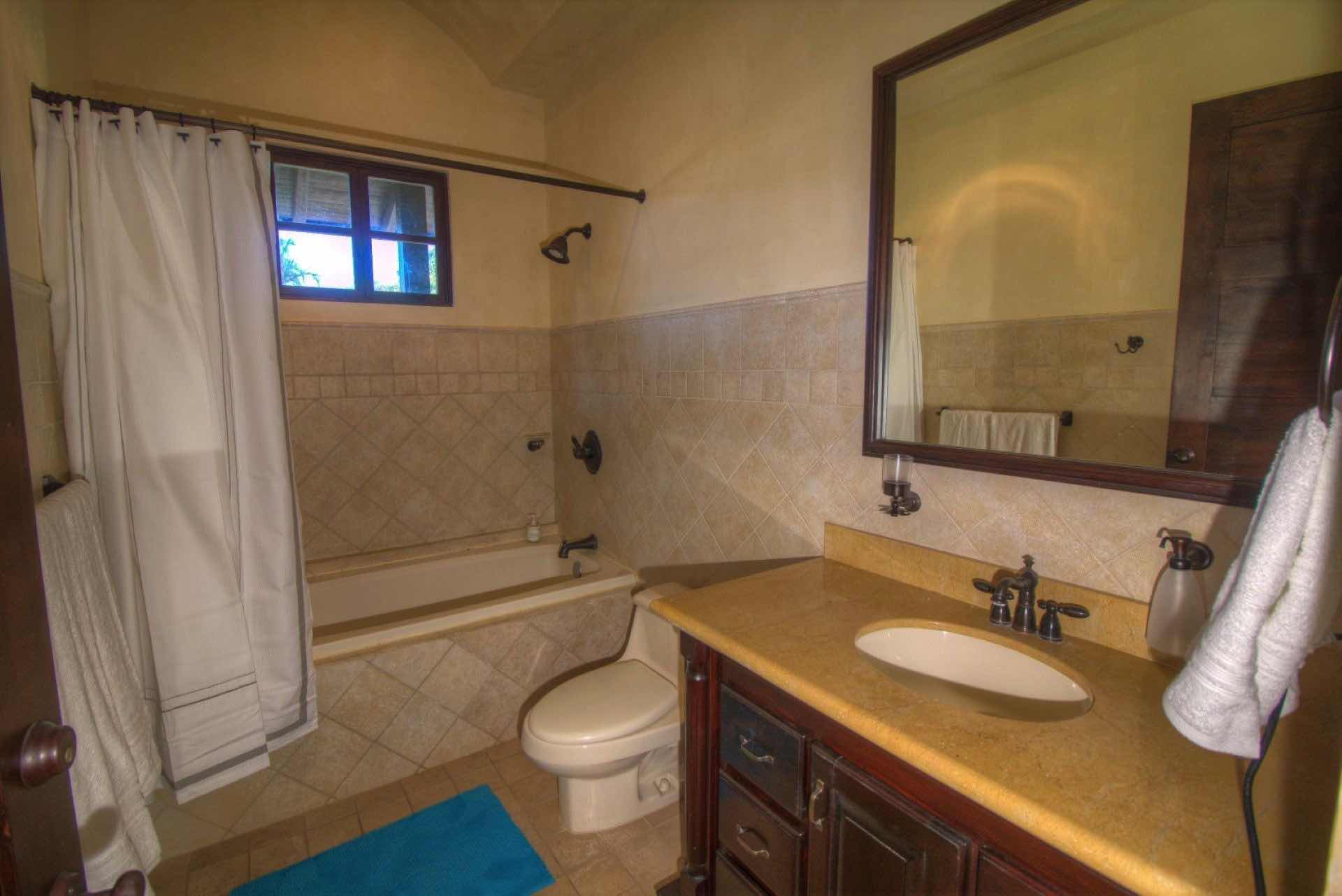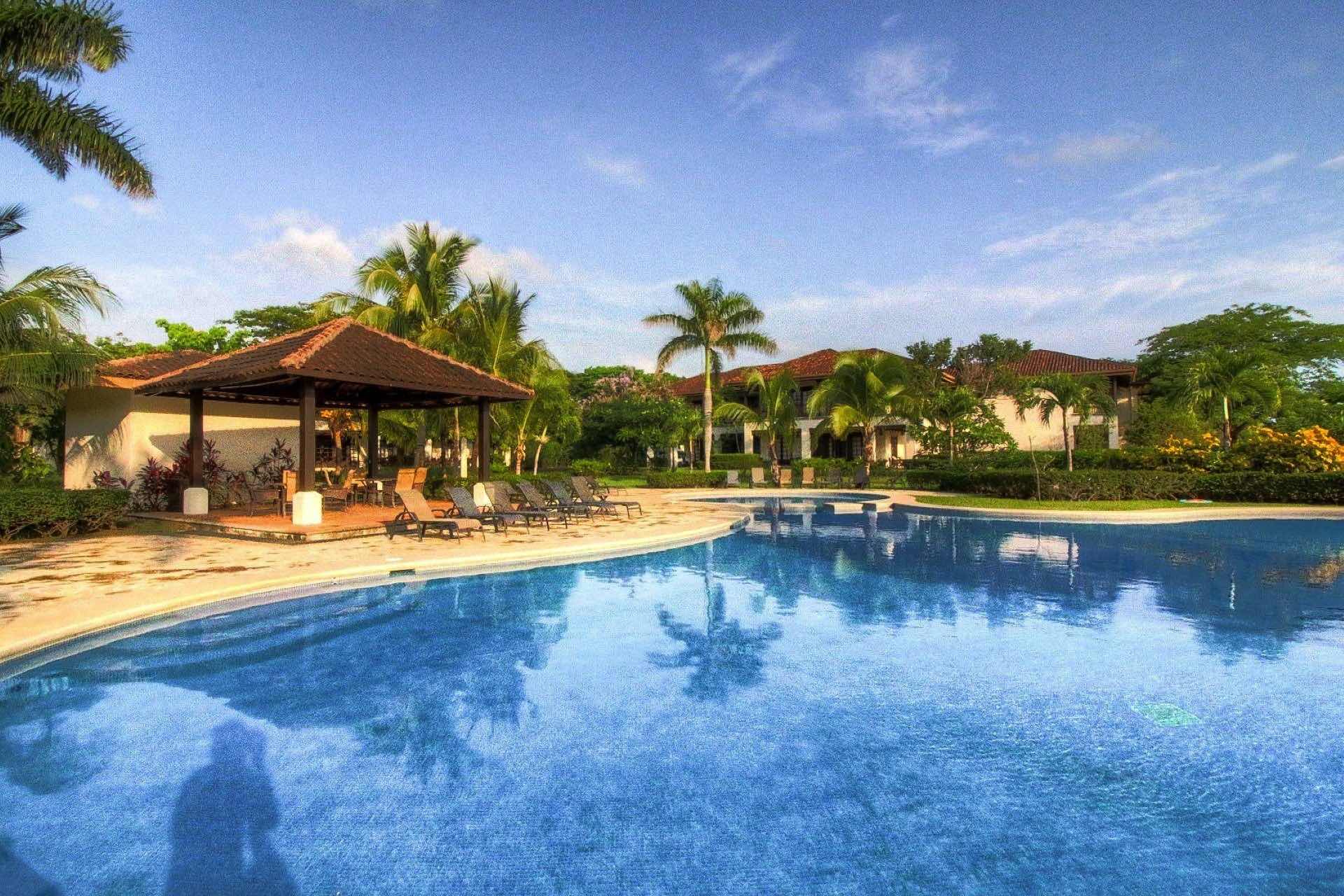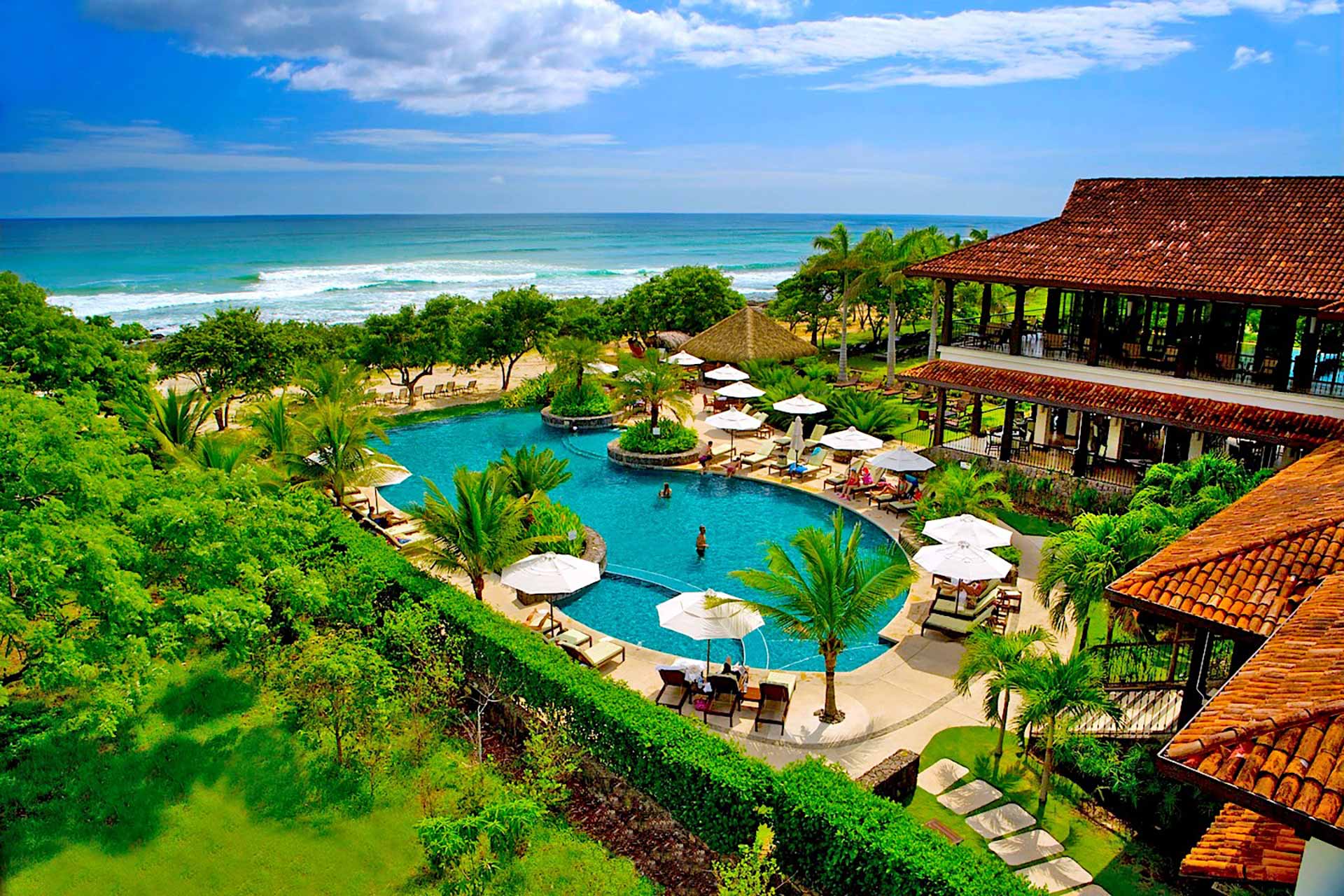 ***FOR XMAS/NY BOOKINGS- PLEASE SEE SPECIAL DETAILS BELOW***

Bienvenido. Villa Olas has undergone improvements in 2017 to provide luxury, comfort, style, and peaceful relaxation. The spacious villa has 3 bedrooms and 3 ½ baths with large covered patios and balconies for you to admire the beautiful tropical landscape. Bedroom 1 has a king size bed with a trundle, Bedroom 2 has a bunk bed with a trundle and a queen size bed, and Bedroom 3 has a king size bed with a trundle for a flexible total sleeping capacity of 11. The villa also has a laundry, cable TV, and high speed internet access. Plus, within steps of the villa there is a beautiful private pool and a gymnasium.



In addition to the villa amenities, the luxury Hacienda Pinilla Beach Club is just a short drive or bike ride from Villa Olas. At the beach club there is a large pool, spa services, children's play area, restaurant and bar. Service is provided poolside. The beach club sits at the north end of Playa Avellanas and is directly in front of the renowned surf break known as Little Hawaii. As you walk along Playa Avellanas there are several well known surf breaks and the famous Lola's. You also have access to the private beach of Playa Bonita, which is on the south end of Playa Langosta and features palapas and bathrooms.



The villa is walking distance to the 5 star JW Marriott and a great snorkeling beach, Playa Mansita. The Marriott features several restaurants and stores.



Within Hacienda Pinilla's 4,500 acre property there is endless wildlife and recreation for the entire family including: surfing, snorkeling, golf, tennis, sport fishing, horseback riding, cycling, bird watching and more. Plus Tamarindo, with the area's best shopping and dining, is only a 15 minute drive north.



Pura Vida and welcome to Villa Olas.

HOME HIGHLIGHTS:

- Luxurious communal pool at just a few steps

- Comprehensive communal work-out room

- Walking Distance to the beach

SLEEPING ARRANGEMENTS (SLEEPS 11):

- Bedroom 1: King Bed w/ Trundle, Ensuite w/ Shower & Tub

- Bedroom 2: Queen Bed, Bunk Bed w/ Trundle, Ensuite Bathroom

- Bedroom 3: King Bed w/ Trundle, Ensuite Bathroom

*** Any reservations made within the Christmas or New Years week must check-in and check-out in one of the following dates or the reservation will not be accepted: Dec 23 - 30th, Dec 30 - Jan 6th or Dec 19 - Dec 26th, Dec 26th to Jan 2nd. If in doubt please contact us before making the booking! ***
| | Nightly | Weekly |
| --- | --- | --- |
| August 20 - October 31, 2017 | $234 | $1,638 |
| November 01 - November 17, 2017 | $307 | $2,149 |
| November 18 - November 25, 2017 | - | $4,004 |
| November 26 - December 18, 2017 | $338 | $2,366 |
| December 19 - December 25, 2017 | - | $3,605 |
| December 26 - January 01, 2018 | - | $5,824 |
| January 02 - January 05, 2018 | $832 | - |
| January 06 - March 23, 2018 | $359 | $2,513 |
| March 24 - April 01, 2018 | $572 | $4,004 |
| April 02 - April 30, 2018 | $338 | $2,366 |
| May 01 - June 15, 2018 | $307 | $2,149 |
| June 16 - August 19, 2018 | $338 | $2,366 |
| August 20 - October 31, 2018 | $234 | $1,638 |
Stay In Tamarindo PM - Properties
Thank you for entering your review. The review will become available to the system shortly.
Stoke and Luxury
Rating:
Review Date: 10/09/2017
We visited Hacienda Panilla with a group of 5 guys for a surf week at Avellanas and Langosta. The condo was perfect for our group, with flexible sleeping arrangements so everyone had their own bed. Having three suites with their own bathrooms also was a bonus. The decor, art, bedding, towels, and overall comfort level of the unit was exceptional. Definitely a great deal, and the waves were great all week.

We ended up cooking almost everynight, and the kitchen was well appointed. We used the pool that is right next to the unit for lounging in between surf sessions and it was very private and relaxing. A few of us used the gym and that was a nice to have.

We also really enjoyed the beach club (for drinks, appetizers, and a few meals). It is right next to Little Hawaii so it is very easy to have some relaxation time and keep an eye on the waves. The drinks and food were reasonable and tasty.

It is about a 20 minute drive into tamarindo, and we thought that was about perfect. Hacienda Panilla has a resort quality and the security on property was also an added bonus. We went into town several times for meals, drinks, and hanging out. We also headed south to Lola's several times (great smoothies and fish taco's).

Condo had plenty of space for lounging, and the high speed internet was reliable, and we used that a ton. We were able to stream in Netflix at night and just overall had a fantastic experience.

We will be back!

Excellent experience in Tamarindo
Rating:
Review Date: 09/15/2017
This condo was even better than it looked in the picture, and the gated community of Hacienda Pinilla was extremely well maintained and just felt like a 5-star operation during our entire stay. With a well furninshed kitchen/dining room (amazing table out of local wood) we enjoyed cooking some meals and spending time in the villa. The recent renovations are apparent, and the attention to detail like the sheets and towels really made us feel like we were treating ourselves. Overall the place had a modern feel in a more traditional Spanish hacienda.

Tamarindo is easy to get to, and a lot of our time was spent surfing at avellanas, langosta and tamarindo. The people we met were friendly , the food was amazing, and it is just a beautiful place. We had an excellent experience with the Stay in Tamarindo staff and we definitely plan on going again.

Manager Response: 10/14/2017
Response from Stay in Tamarindo
Thank you Jeff! Thank you for your kind review and your positive comments. We are happy to hear that you enjoyed your time in Villa Olas and also enjoyed the many amenities that the place offers. Thank you again for staying with us, hope to see you back here in sunny Costa Rica soon!
Fantastic fun in Tamarindo
Rating:
Review Date: 08/26/2017
We just returned from a fantastic trip to costa rica. 6 of us stayed in the spacious villa, and each couple had their own suite with bathroom. The villa is located in a very secure, private community. There is a 24 hour man gated at the entrance to the property, and another at the entrance to the complex. It is located in a beautiful private setting, and the proximity to the surf breaks on avellanas (lolas, old tree, rivermouth, and little Hawaii) was fantastic. You can also access Playa Langosta from the other side of the property. The Condo was very comfortable, very high quality bedding, modern décor, and many of the furniture pieces were made from solid pieces of costa rican Guanacaste wood. The kitchen was well appointed and we cooked several meals there. Bathrooms were clean and the towels were on par with a 5 star hotel. We were 100% happy with our choice to stay here, and are planning to return.

We really enjoyed the pool that is right next to this condo. After the beach, or on some days beach club, we would end the day with cocktails at this pool. On all occasions but 1, we were the only people there.

It is a short drive into tamarindo which has night life, and lots of restaurants. We really enjoyed the beach club. There is a spa, a really nice pool with views of the ocean, and the beach club restaurant is more reasonably priced than the Marriot. You pay $10 an adult for the day at the beach club, but that is applied to food and drink so it is a great deal.

Lola's at the far end of avellans is a great spot for the beach, smoothies and lunch. Villa Deevena is an amazing restaurant in Playa Negra and worth the trip.

On a previous trip, we stayed at the Marriot and paid $550 a night for one king bed. The option to have a full 4000 square feet of space, and sleeping for at least 3 couples, or two bigger families is a great deal.
Manager Response: 09/19/2017
Response from Stay in Tamarindo
Dean, Thank you so much for taking the time and sharing your impressions with us and many other travelers. We are happy to hear that you have enjoyed you time in Villa Olas and found it not only comfortable, but also beautiful :-) We hope you will make Costa Rica and Villa Olas a repeat destination as we will look forward to welcoming you back for another round very soon. Pura Vida!
Like a brand new home.
Rating:
Review Date: 08/24/2017
This is an awesome place. The decor is all brand new and the home is so well appointed. We could not asked for more. Such a beautiful place. Hacienda Pinilla is so nice with acres and acres of nature and beaches. The surf was good and uncrowded, we even found a few new breaks I don't think have ever been surfed before. The beach club is also very nice and worth the 10 dollar fee. Right on the sand with very good food and a huge pool. I recommend doing the Palo Verde tour with Edwin and Cris from concierge found us just about everything we wanted. From the chef to a babysitter and the fishing boat. Had a great time and we will be back soon.
Manager Response: 09/19/2017
Response from Stay in Tamarindo
Bruce, thank you for staying at Villa Olas and for your informative review! We are happy to hear you had a memorable time here and that not only enjoyed the Villa but also the area in general! We look forward to welcome you soon again.
Your request has been sent. We look forward to meeting all your vacation needs!
LAST MINUTE GREEN SEASON DISCOUNT!

Book now for green season stays and get a 10% discount!

* This offer cannot be combined with any other promotions
* Valid for stay up to October 31st, 2017
* Valid on select properties only
Optional Guest Protect Plan travel insurance
The Guest Protect Plan from CSA Travel Protection Includes:
✓
Valuable benefits before, during and after your vacation
✓
Reimbursement of non-refundable trip costs if you must cancel your trip or cut it short due to covered sickness, injury or other events
✓
150% of trip cost coverage for covered trip interruptions
✓
24/7/365 emergency assistance hotline, plus access to a network of physicians
View complete plan details
Yes! I want the CSA Travel Protection Guest Protect Plan
No, I don't want this insurance and understand that I may be responsible for cancellation penalties in accordance with the Terms and Conditions, up to 100% of the rental costs.