Casa Nacascolo | Costa Rica House Rental
Hacienda Pinilla Vacation Rental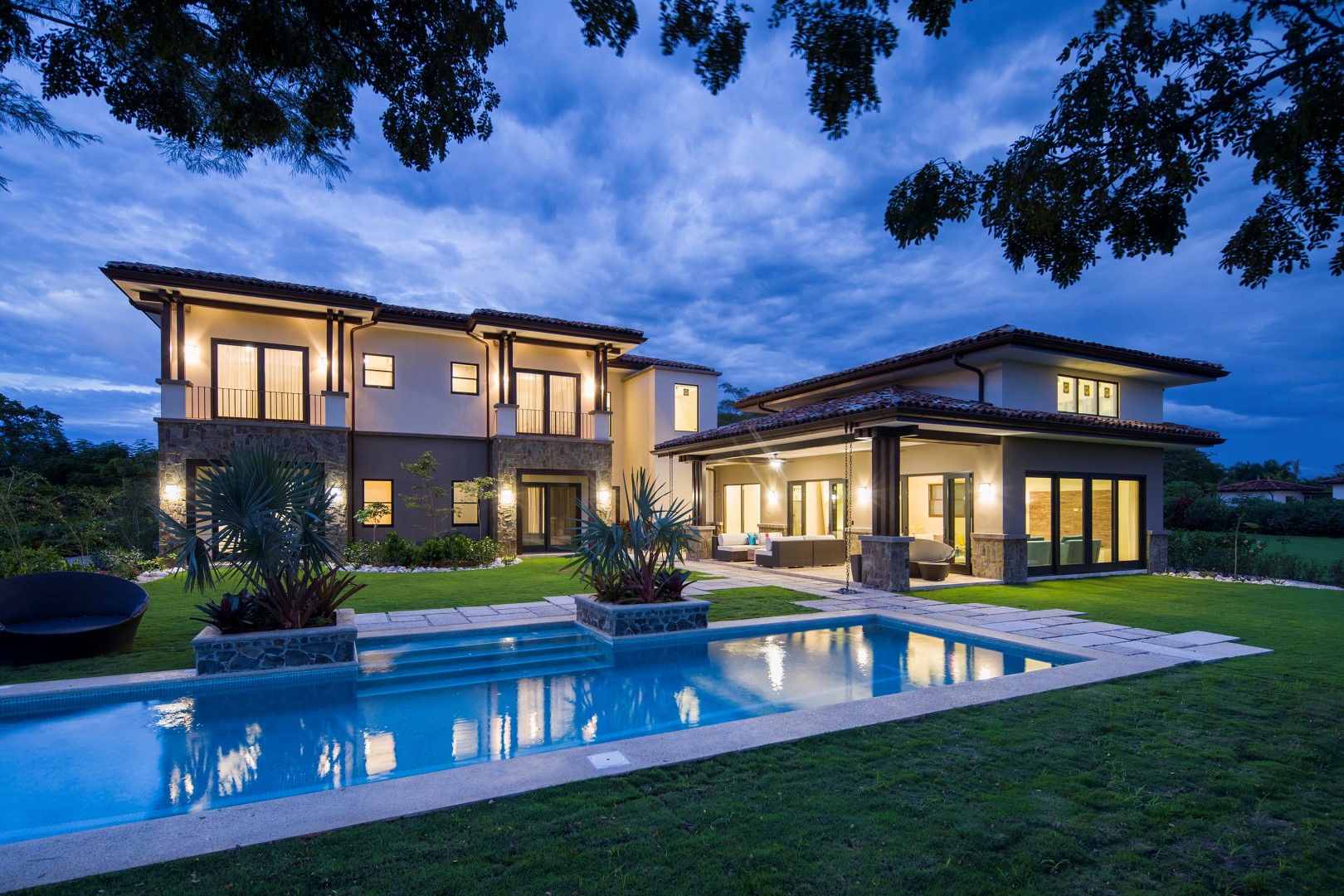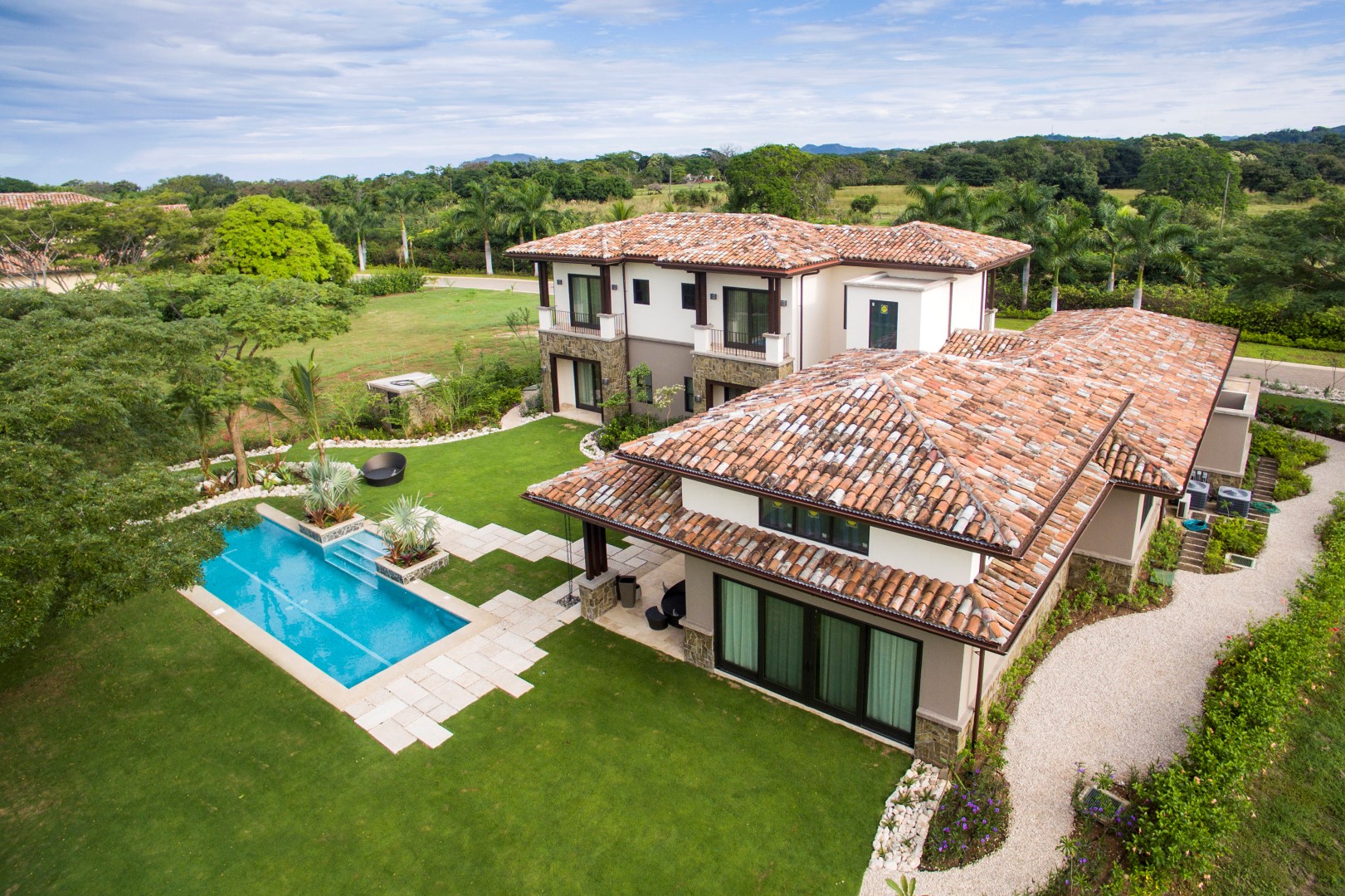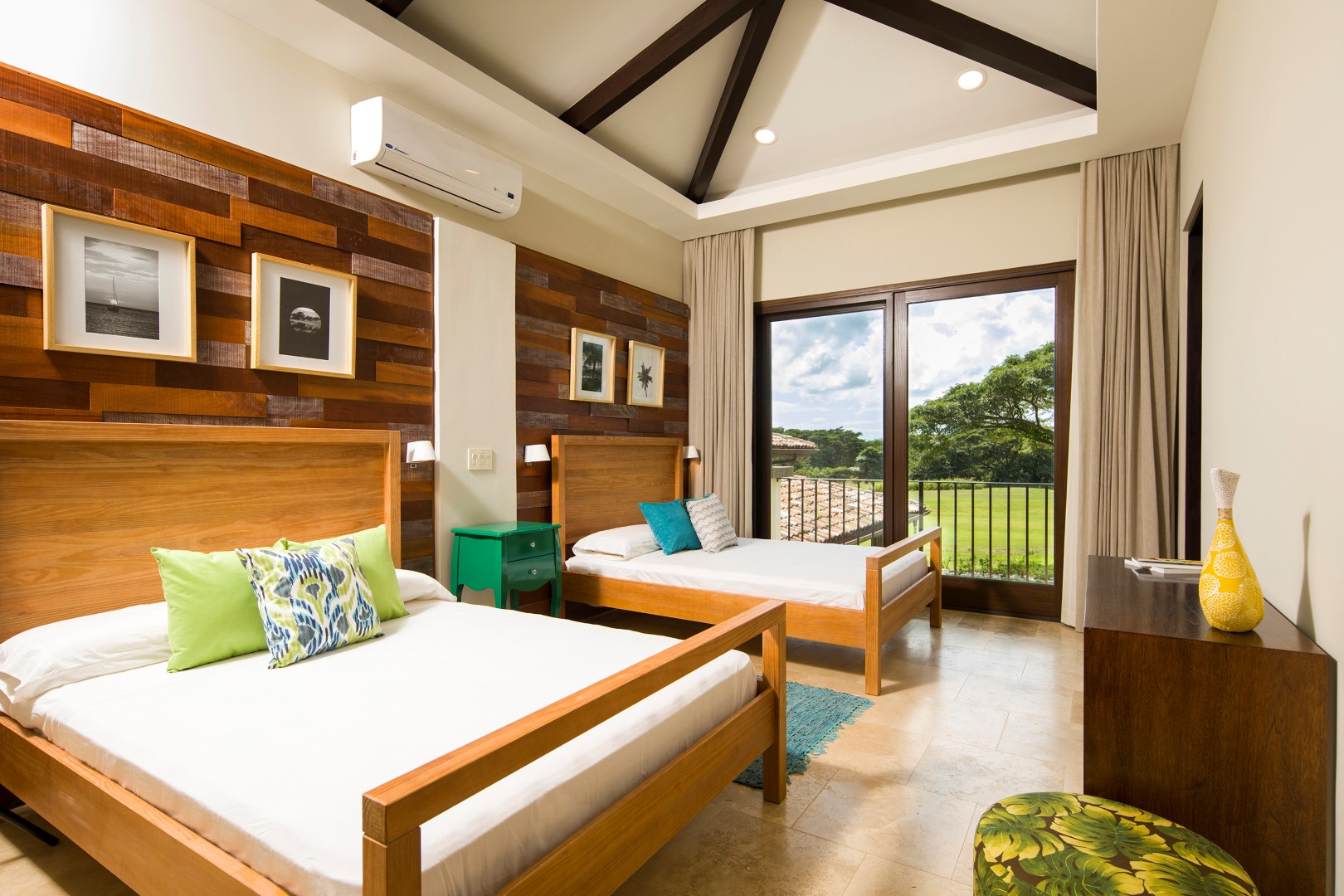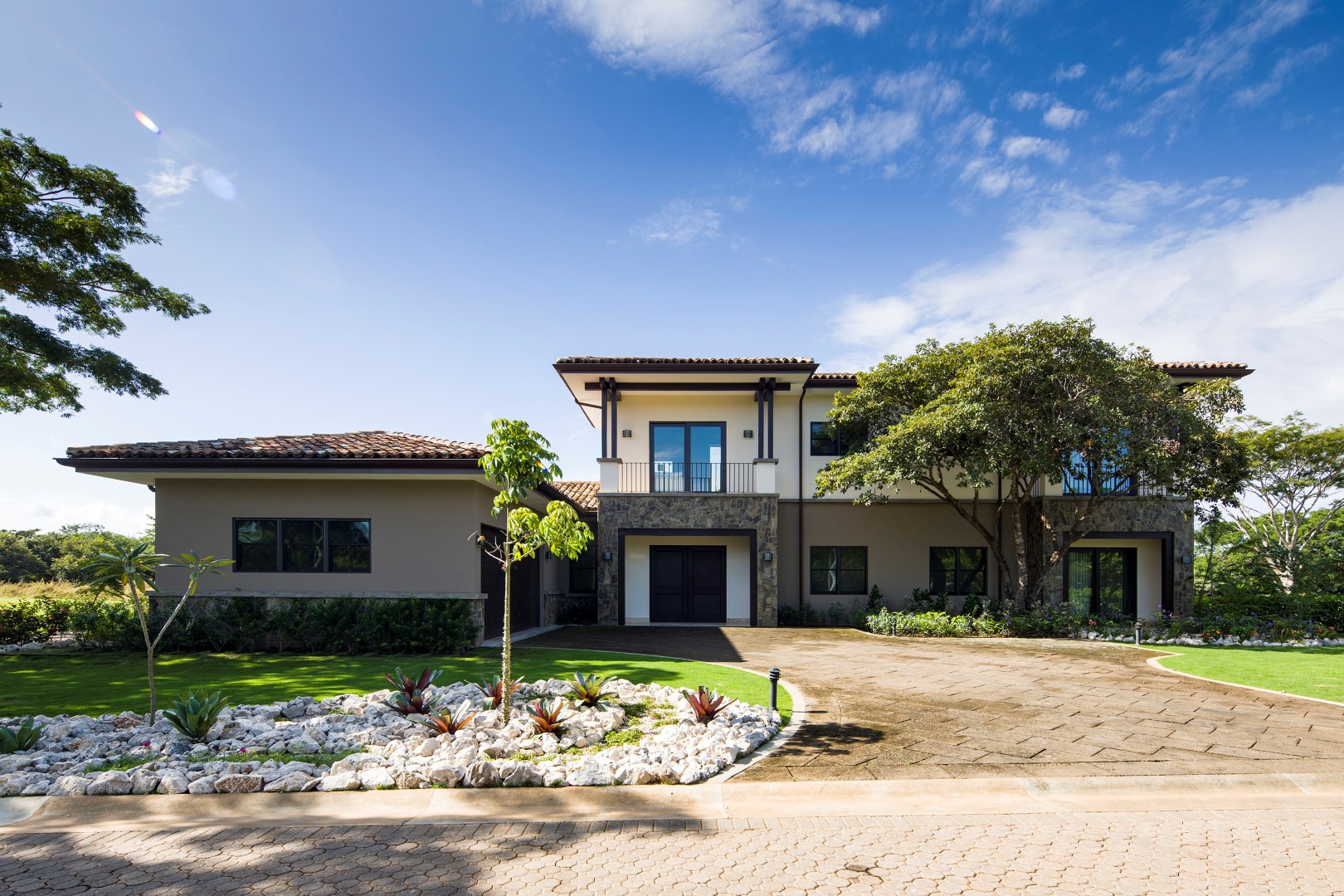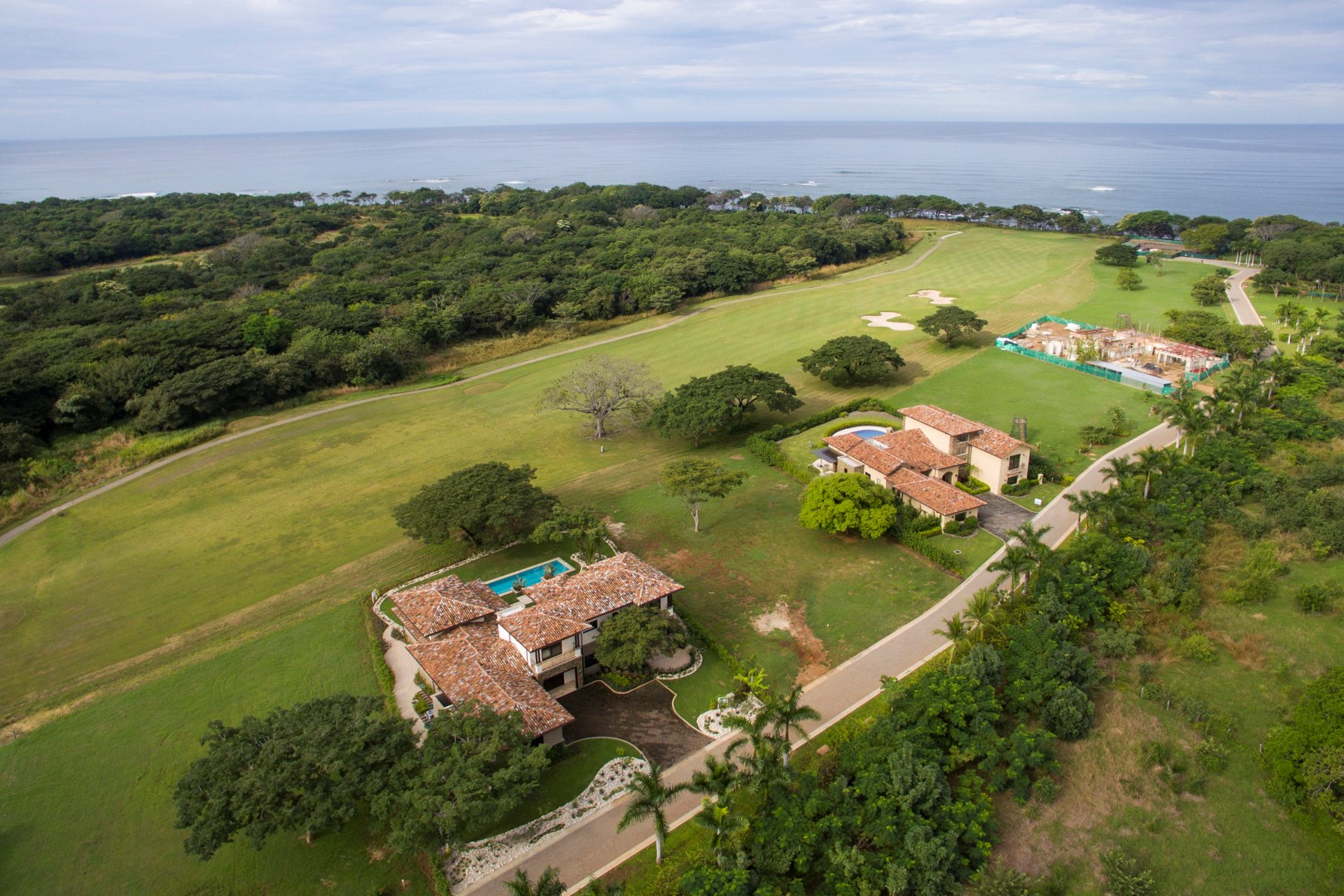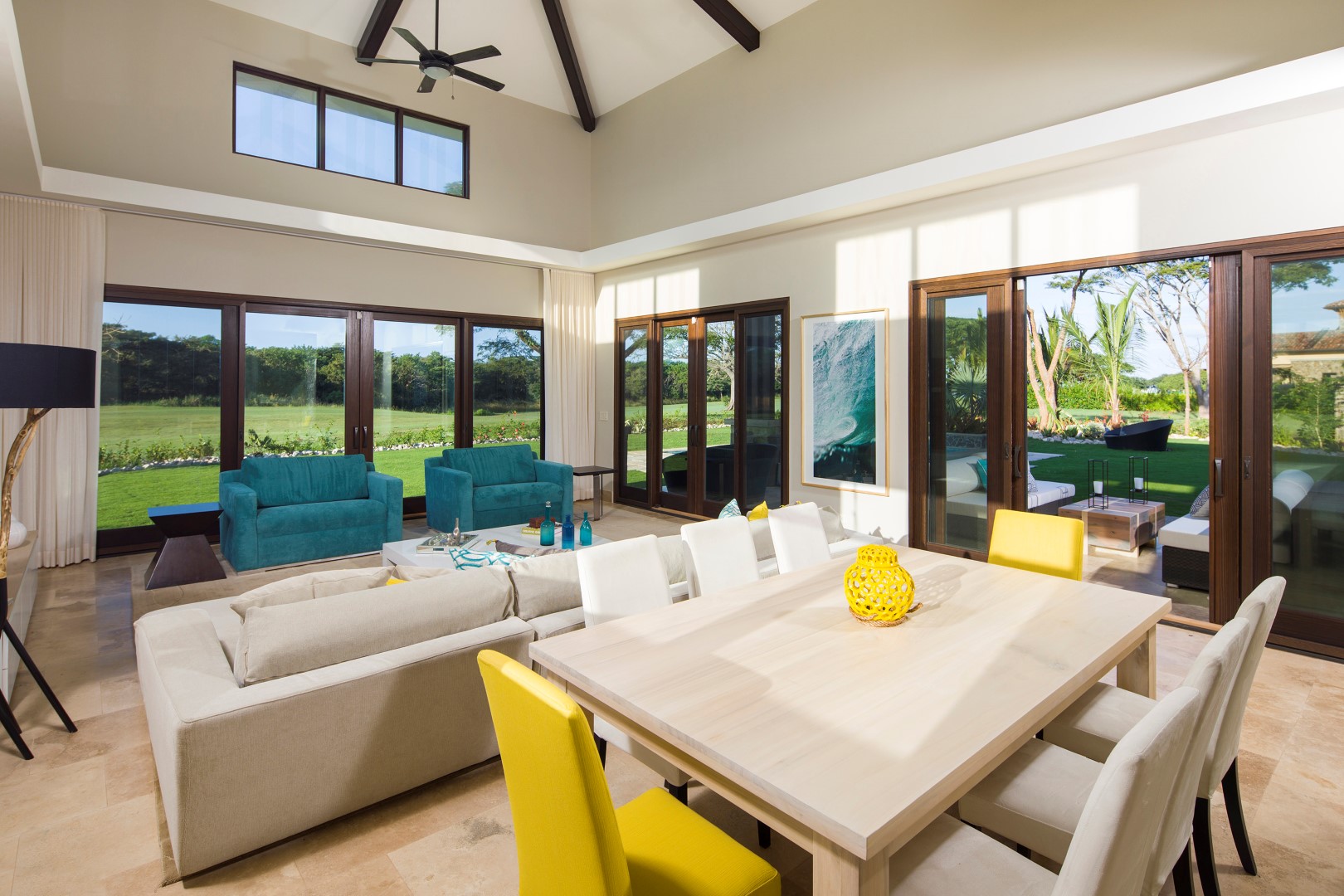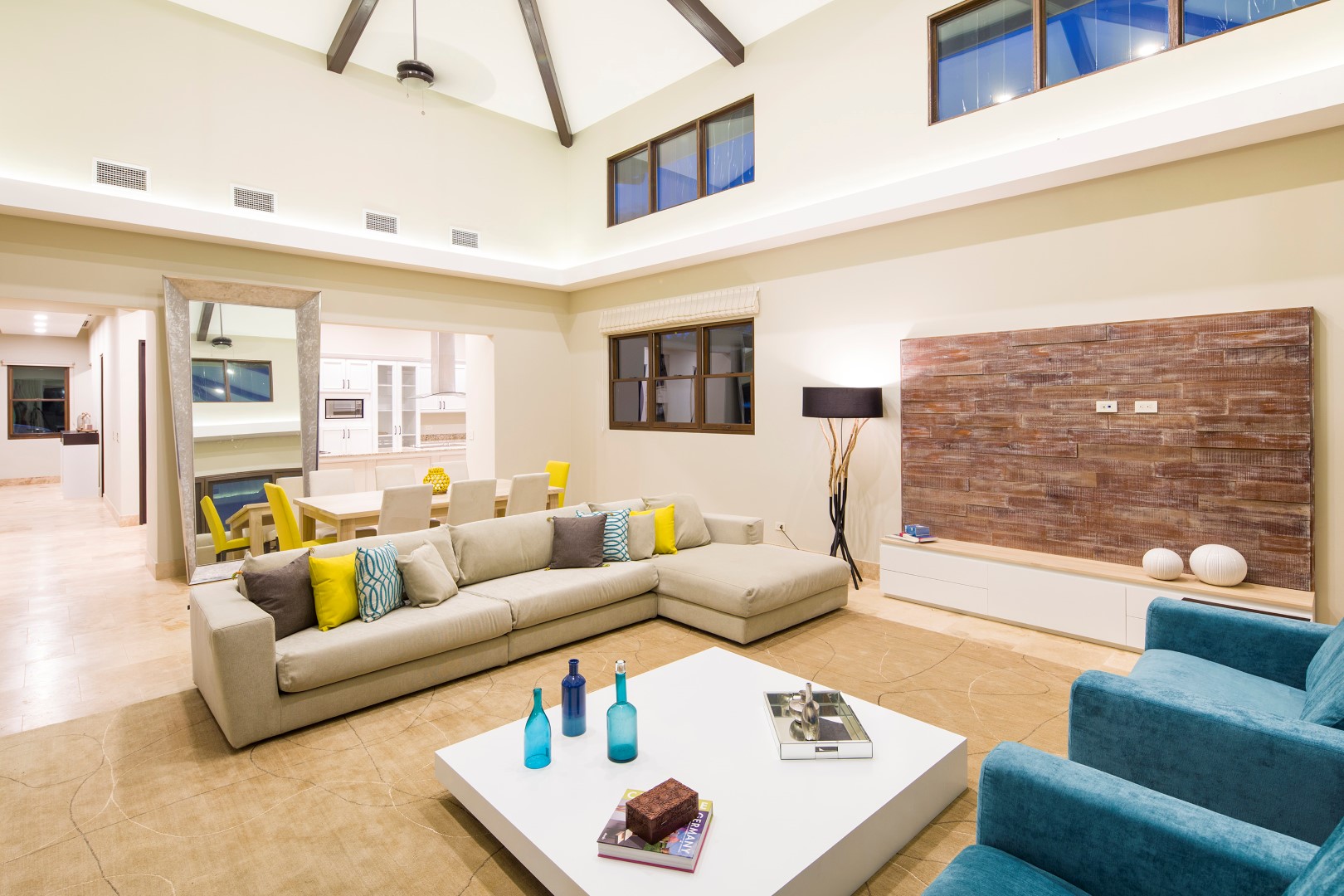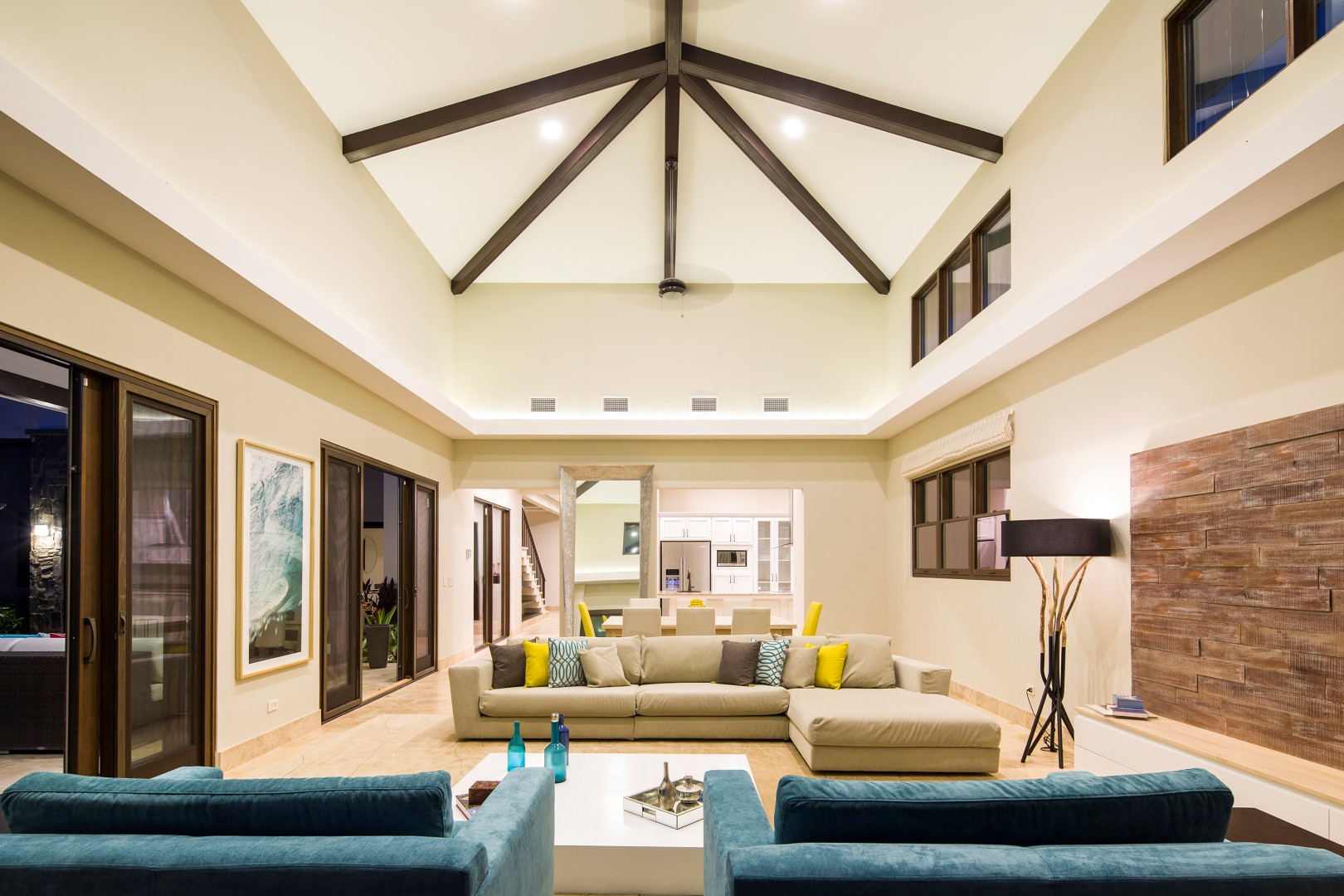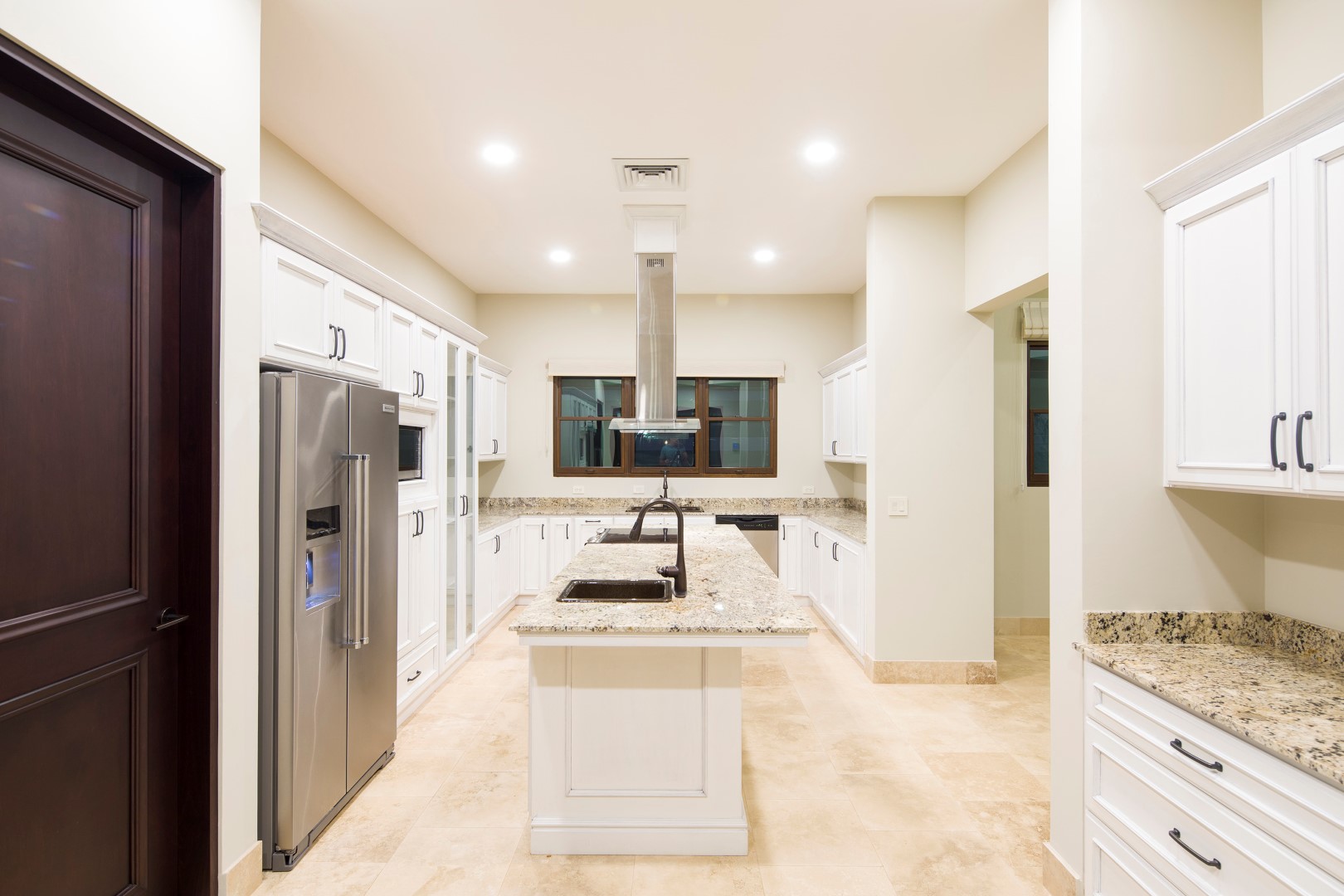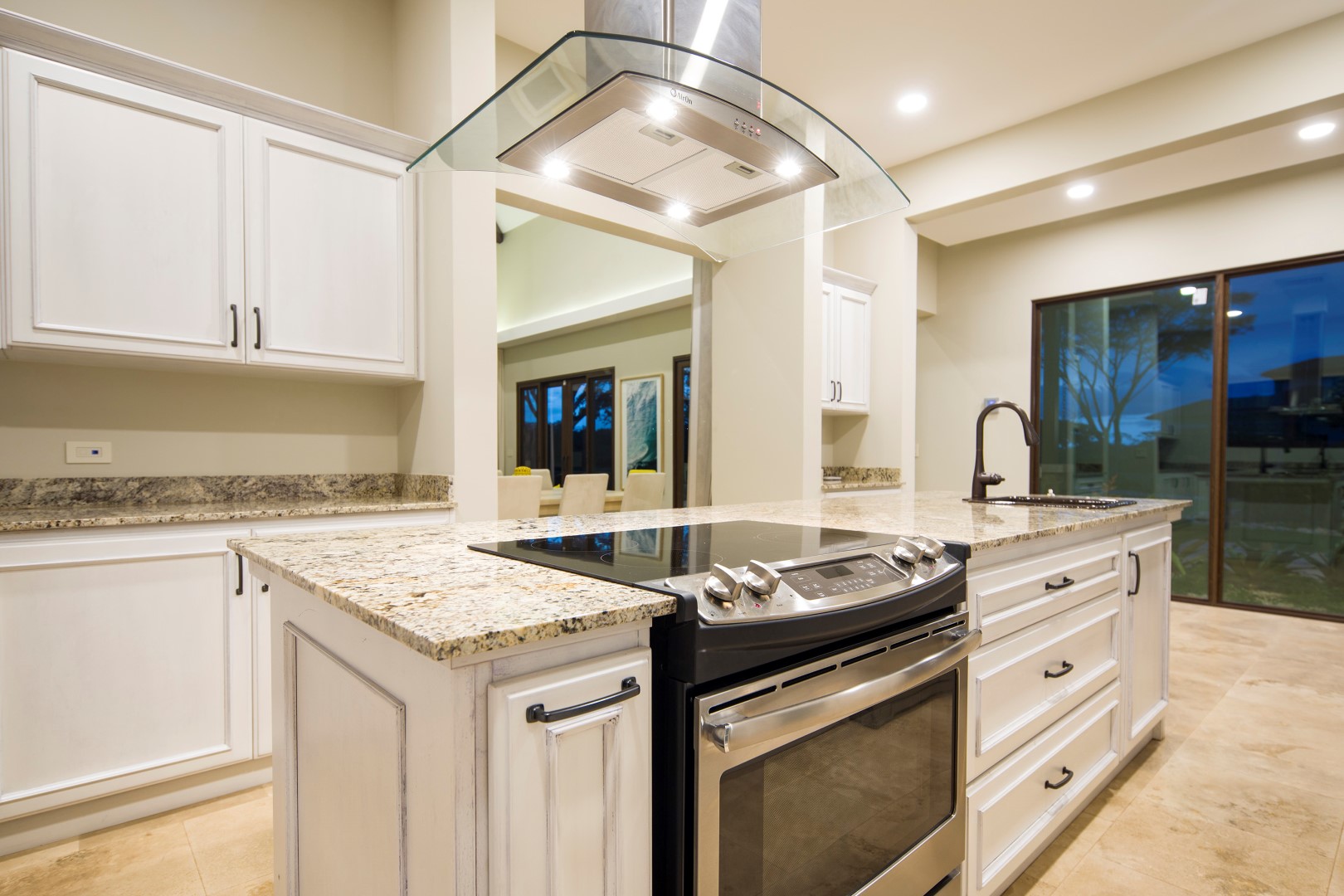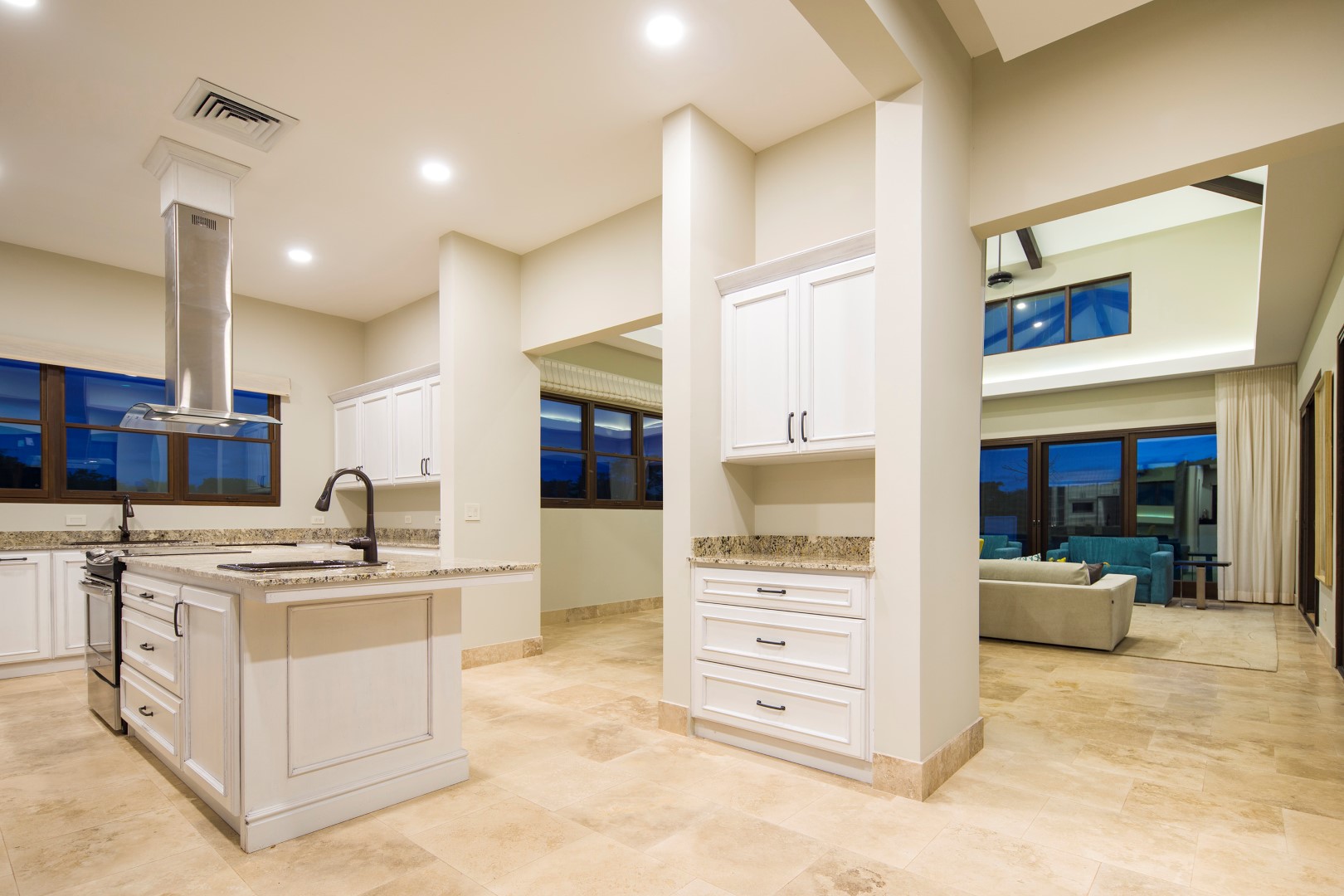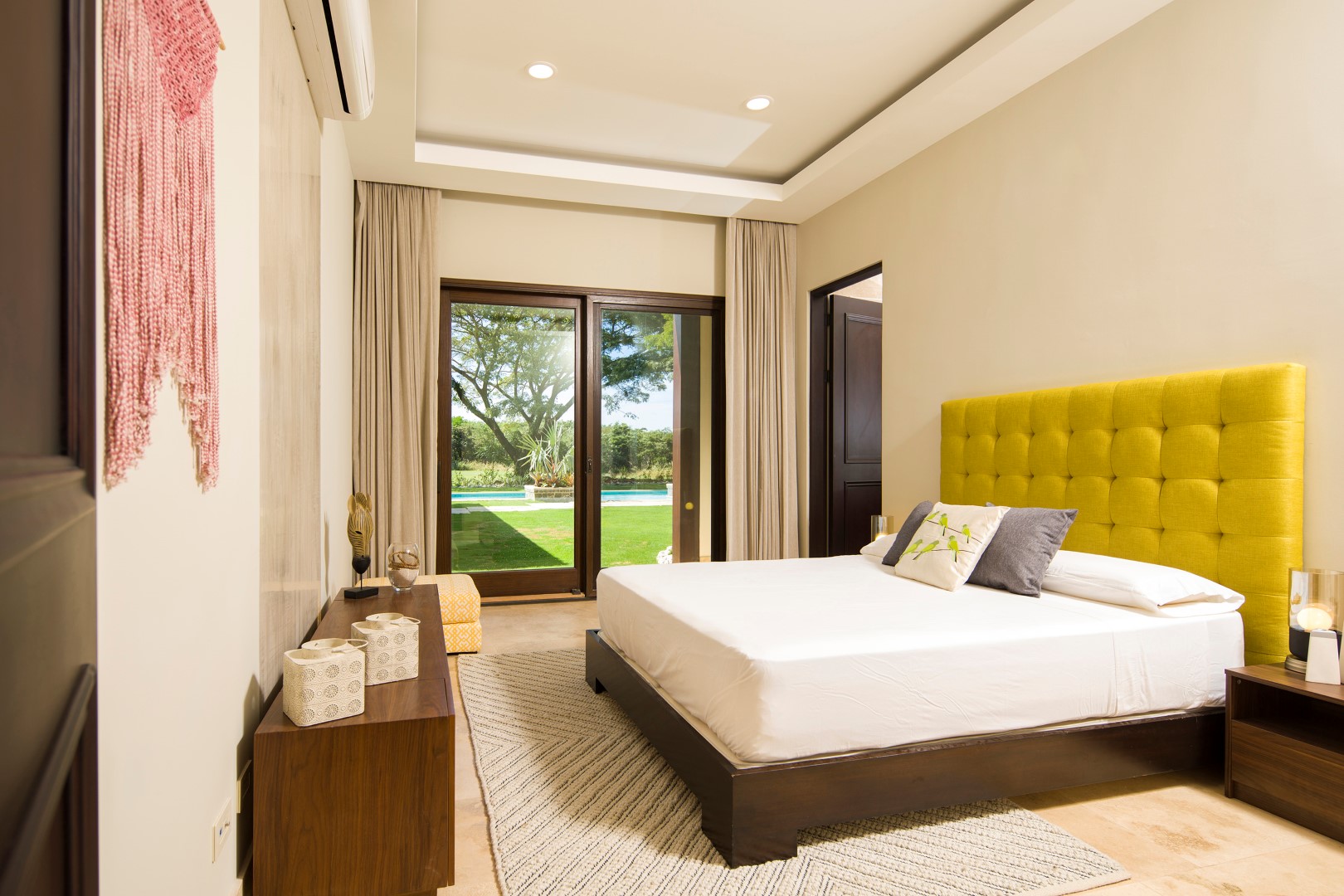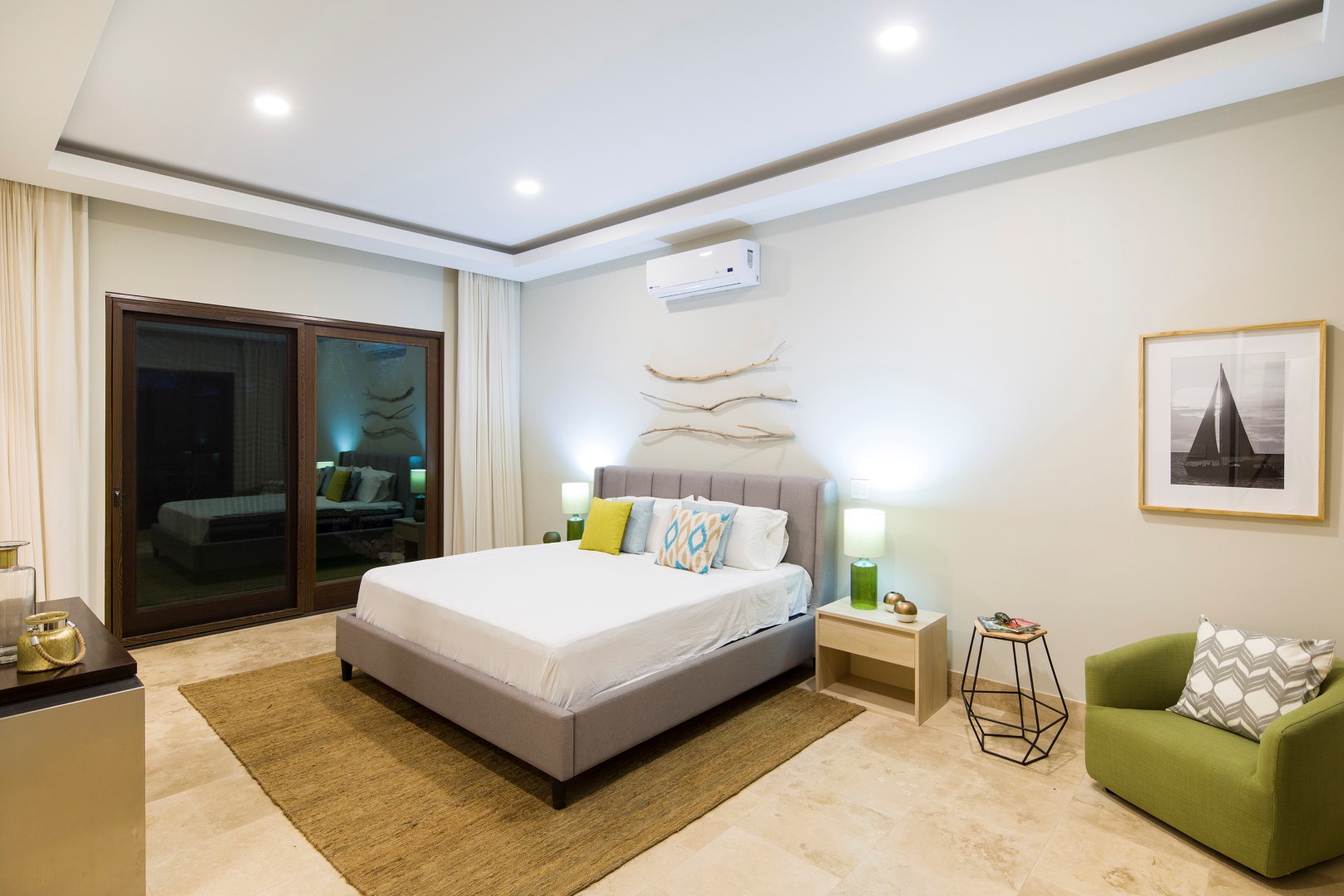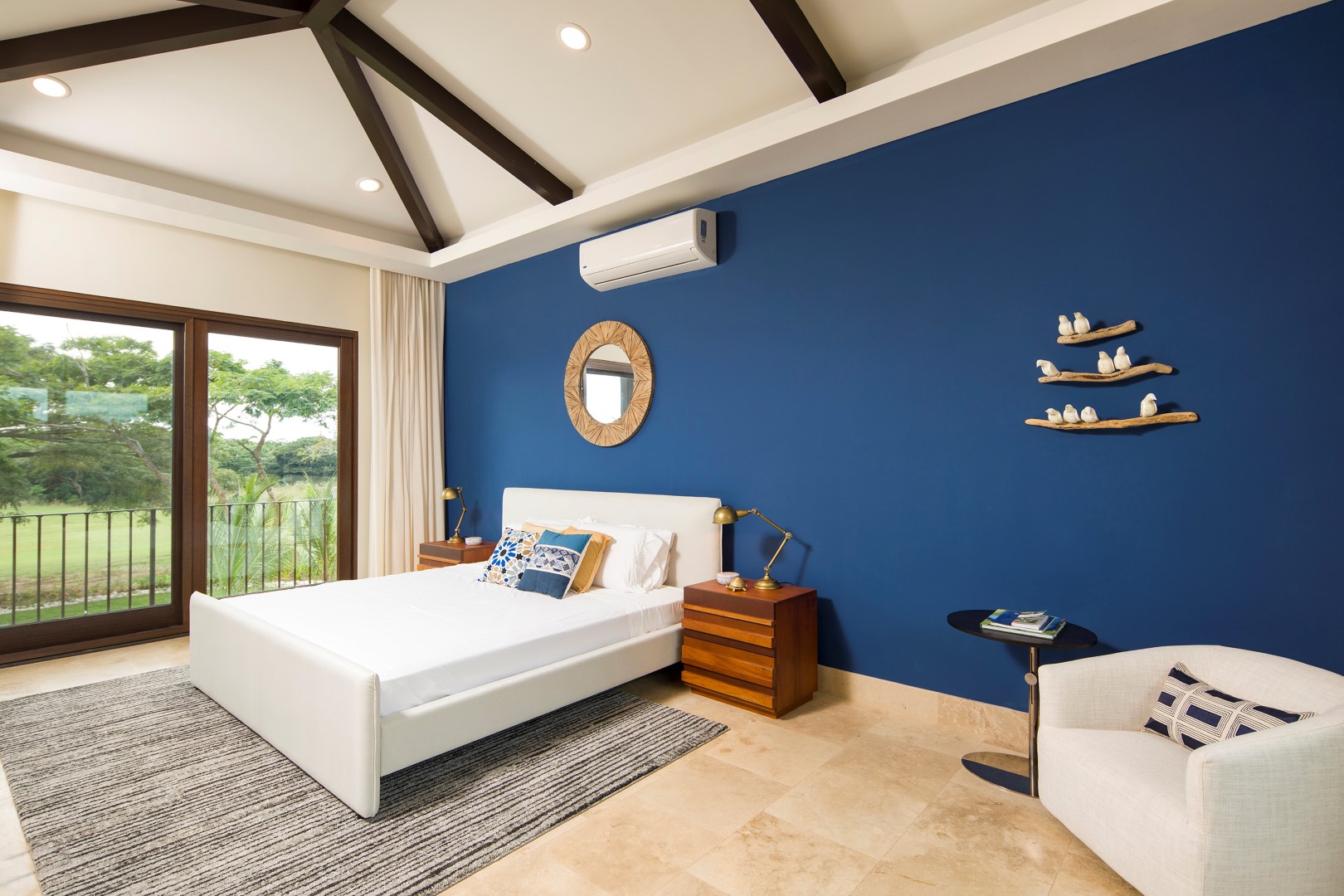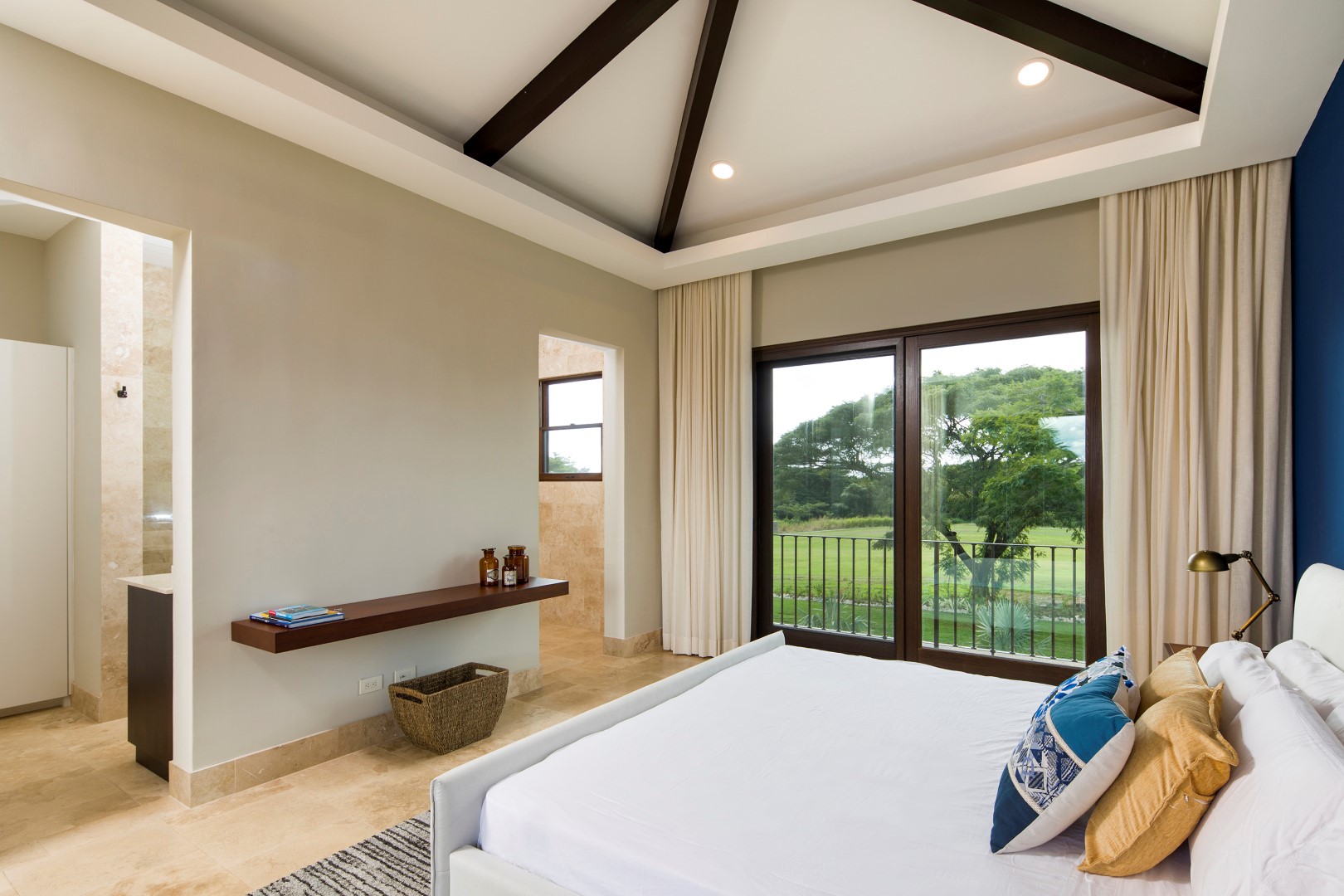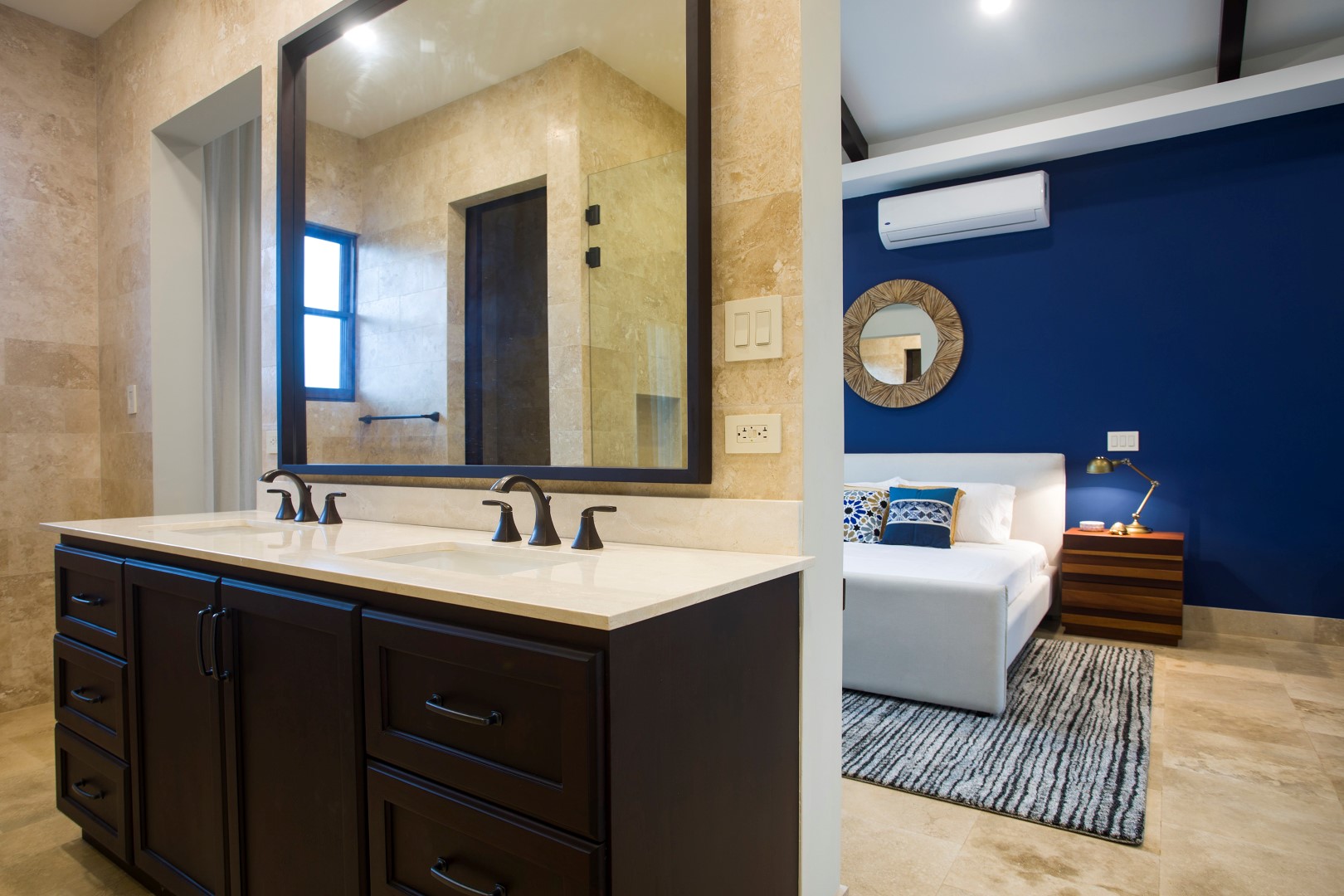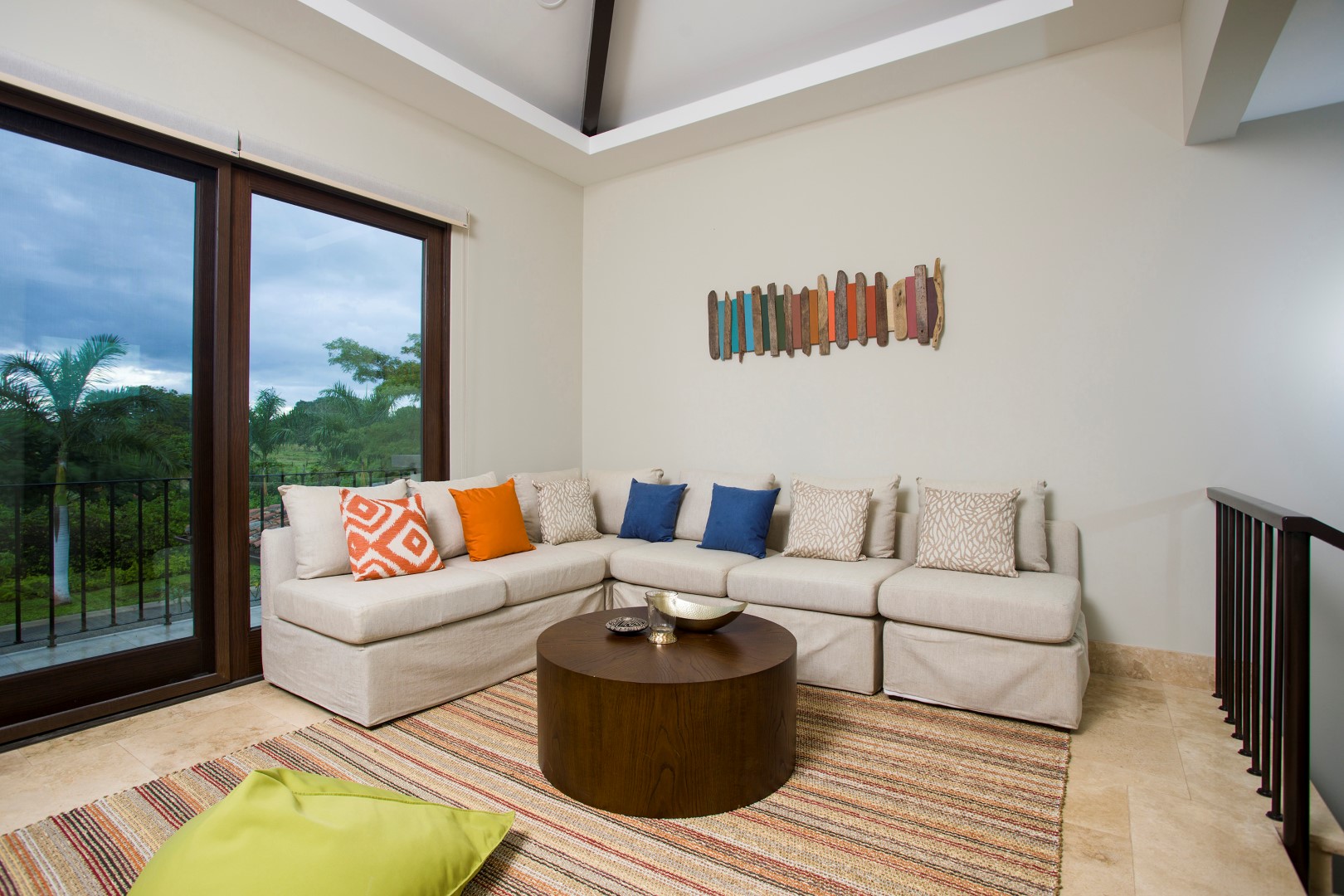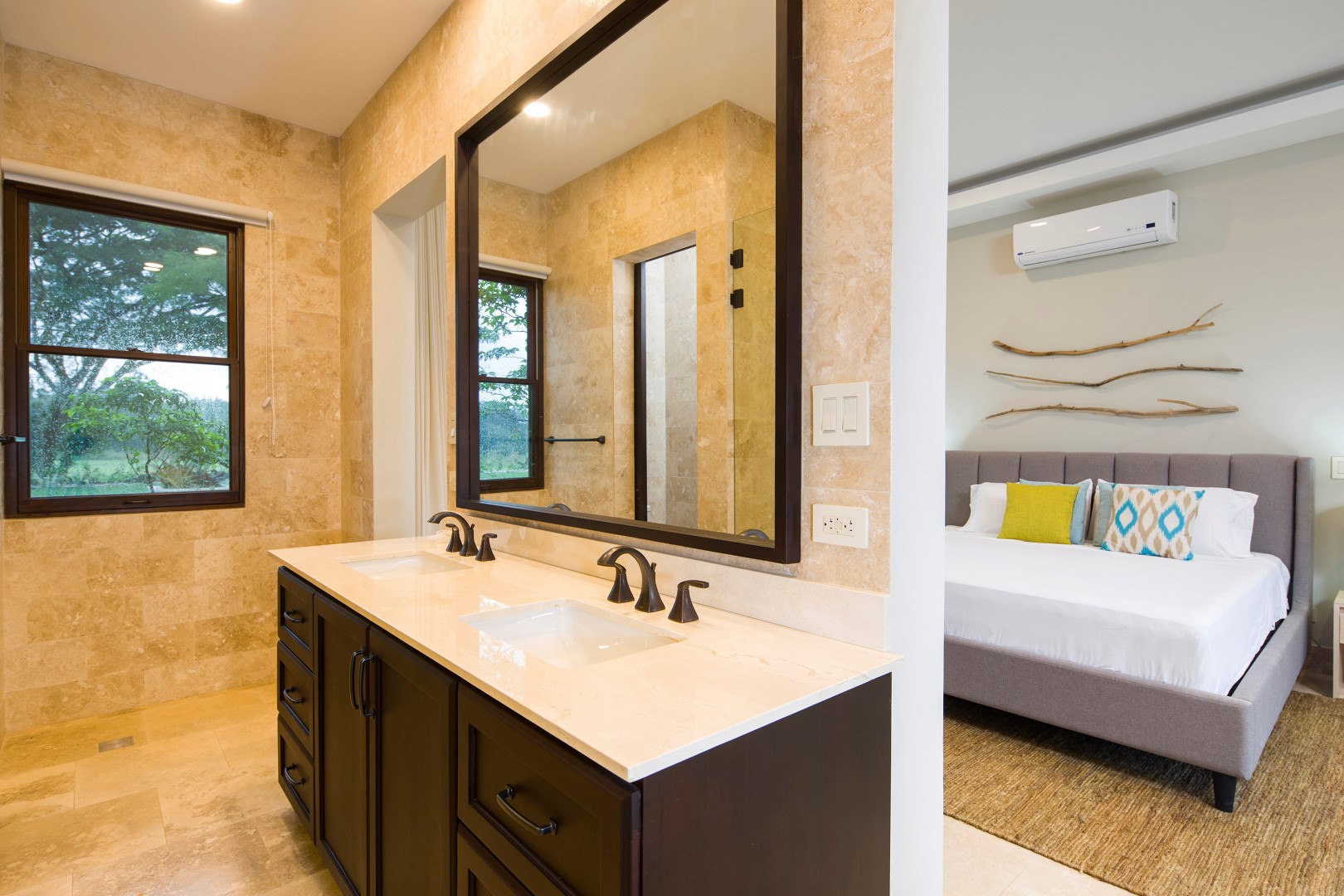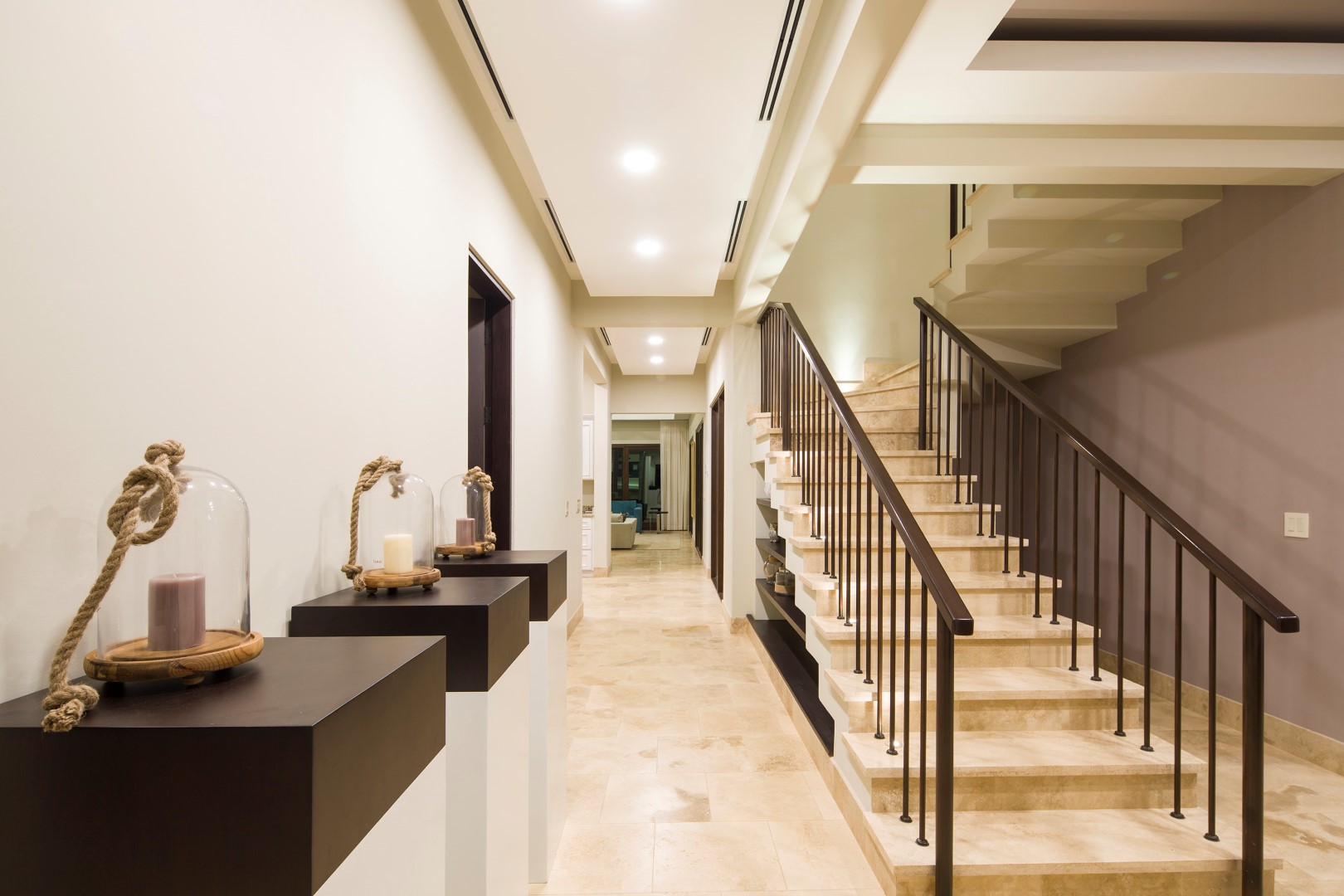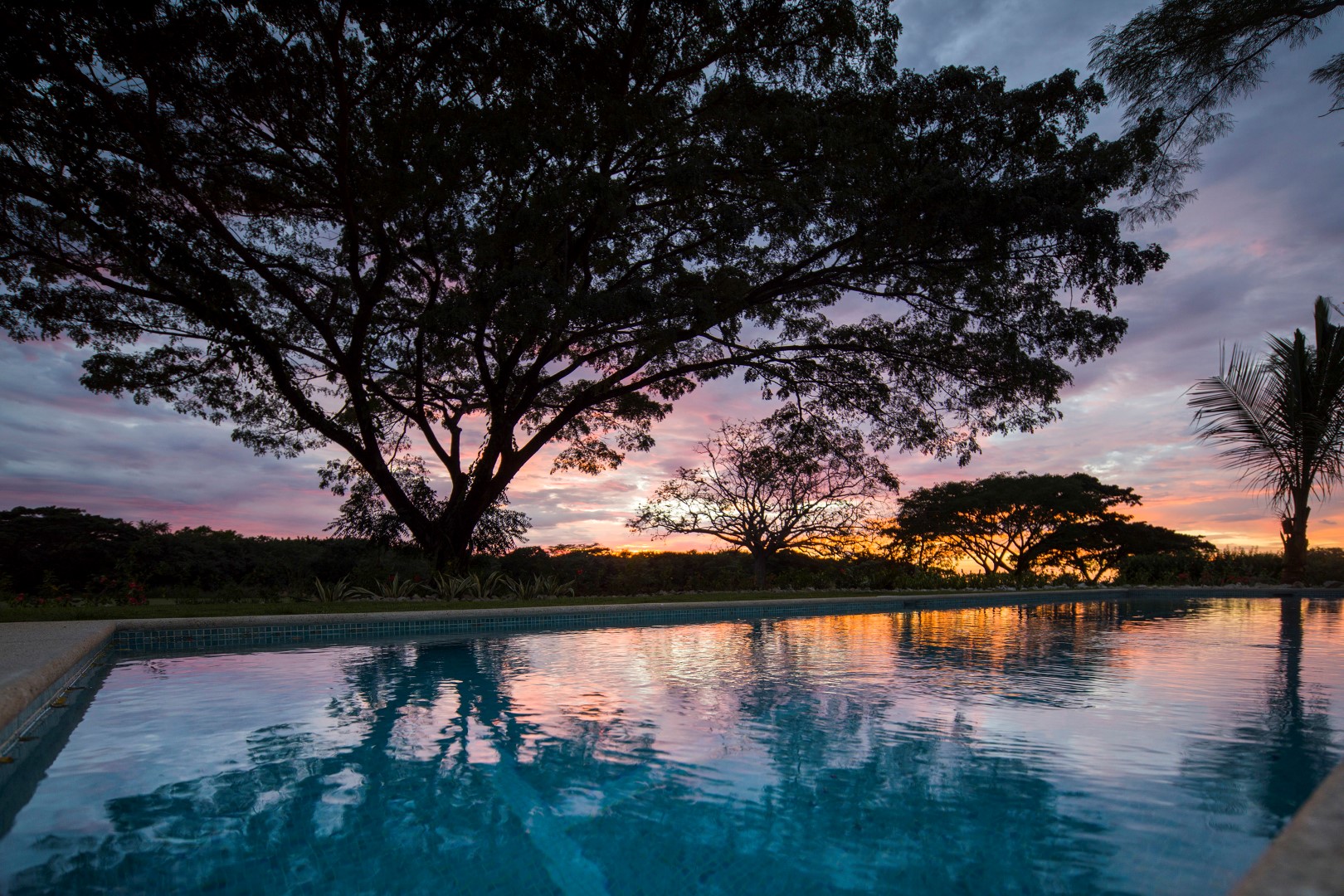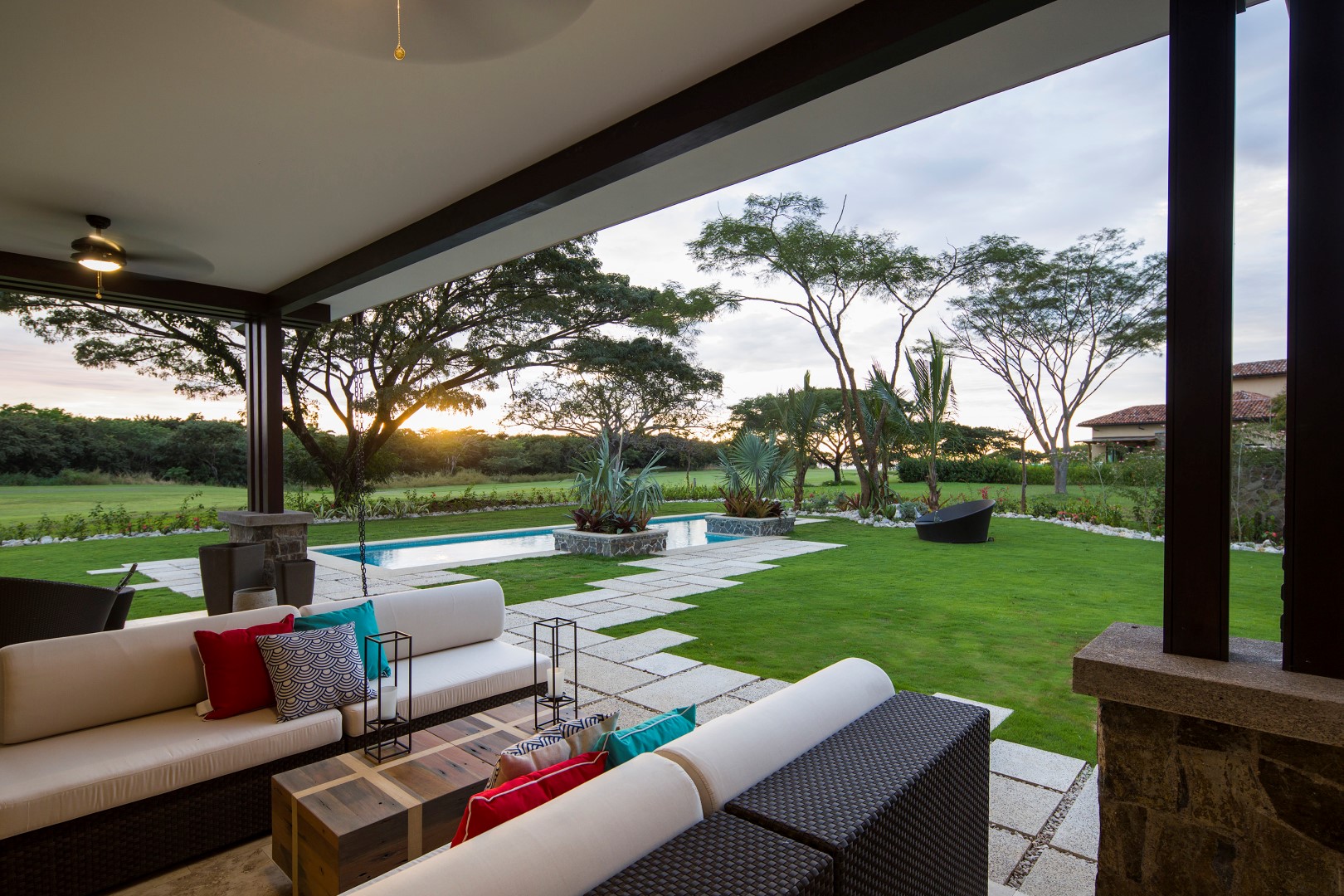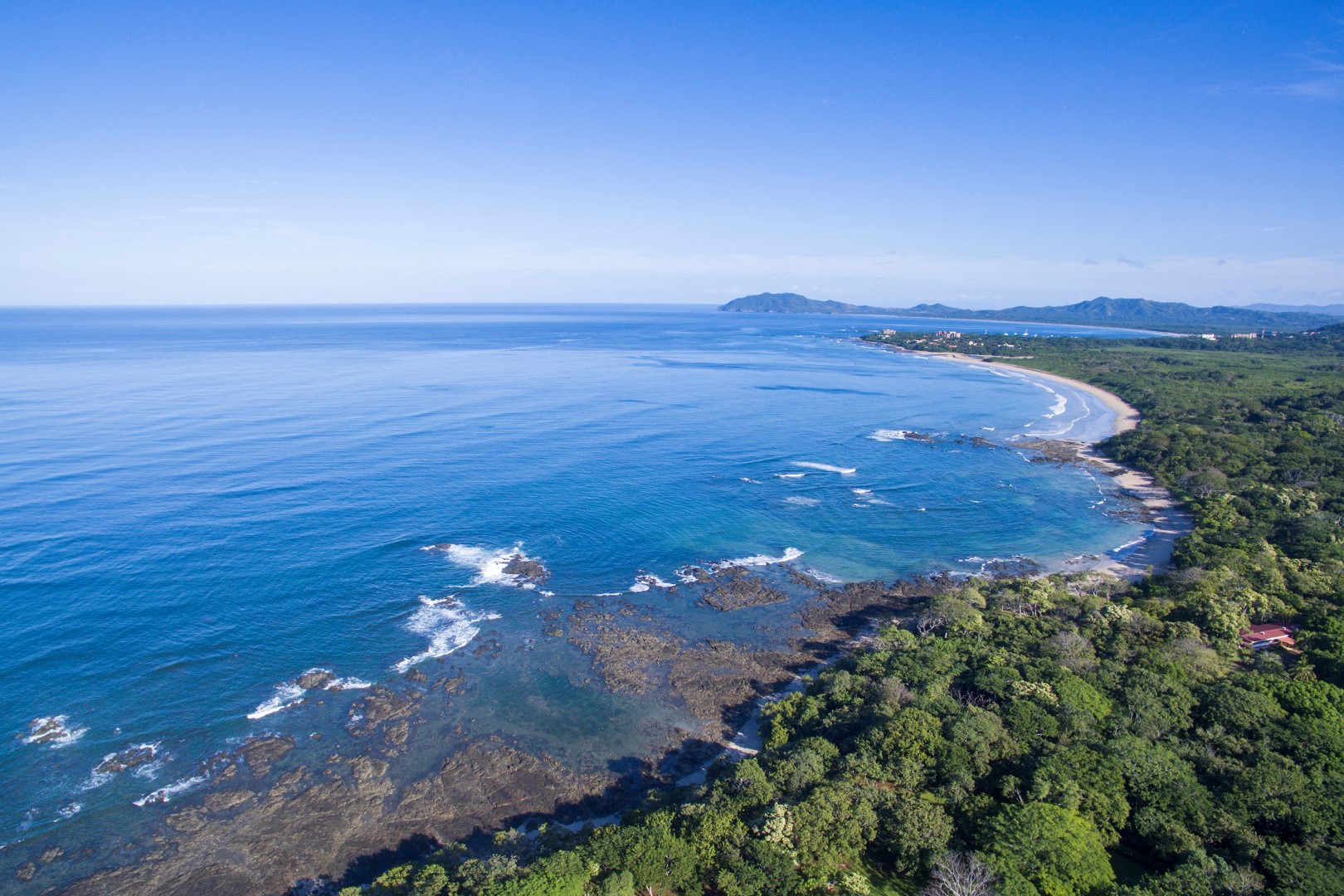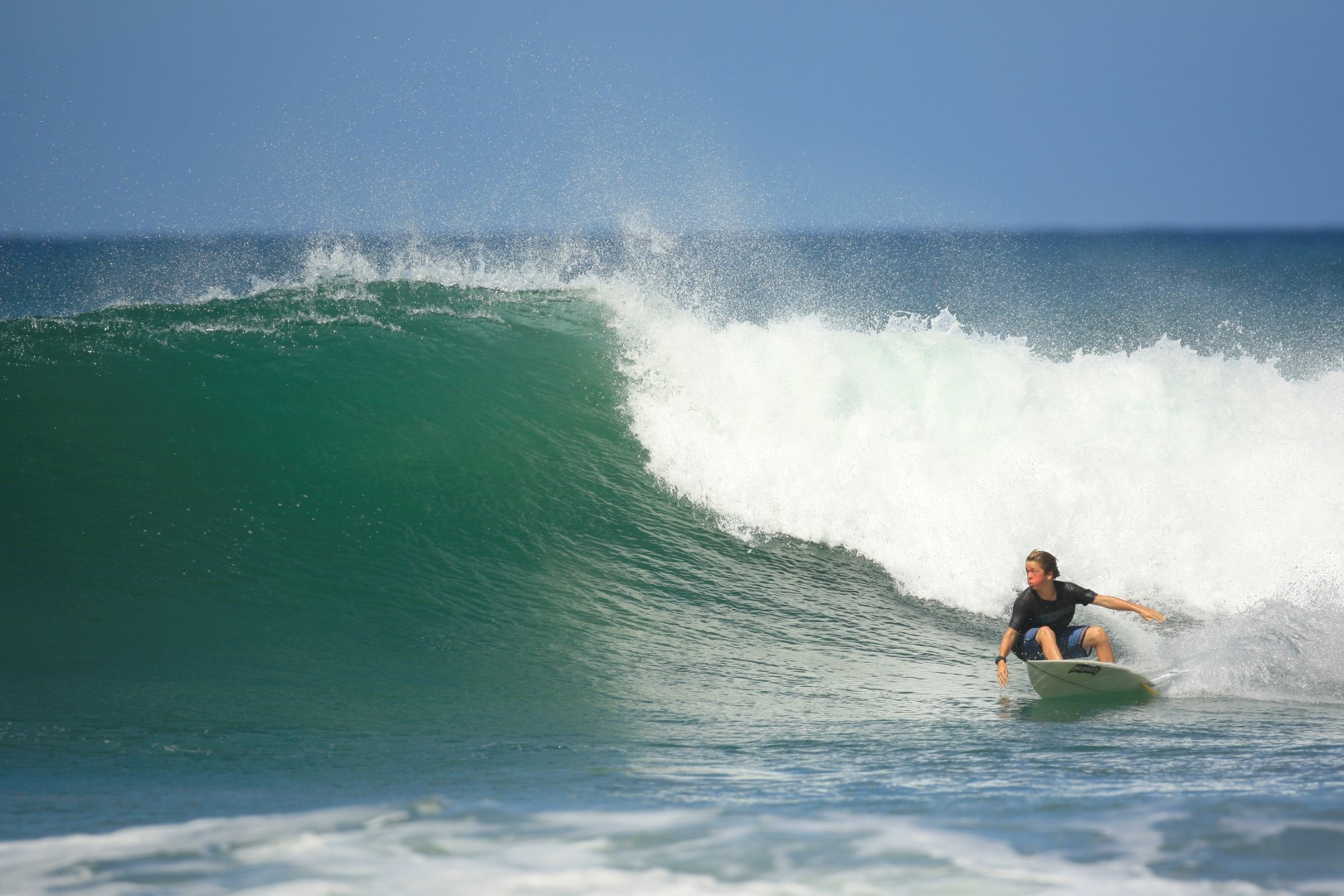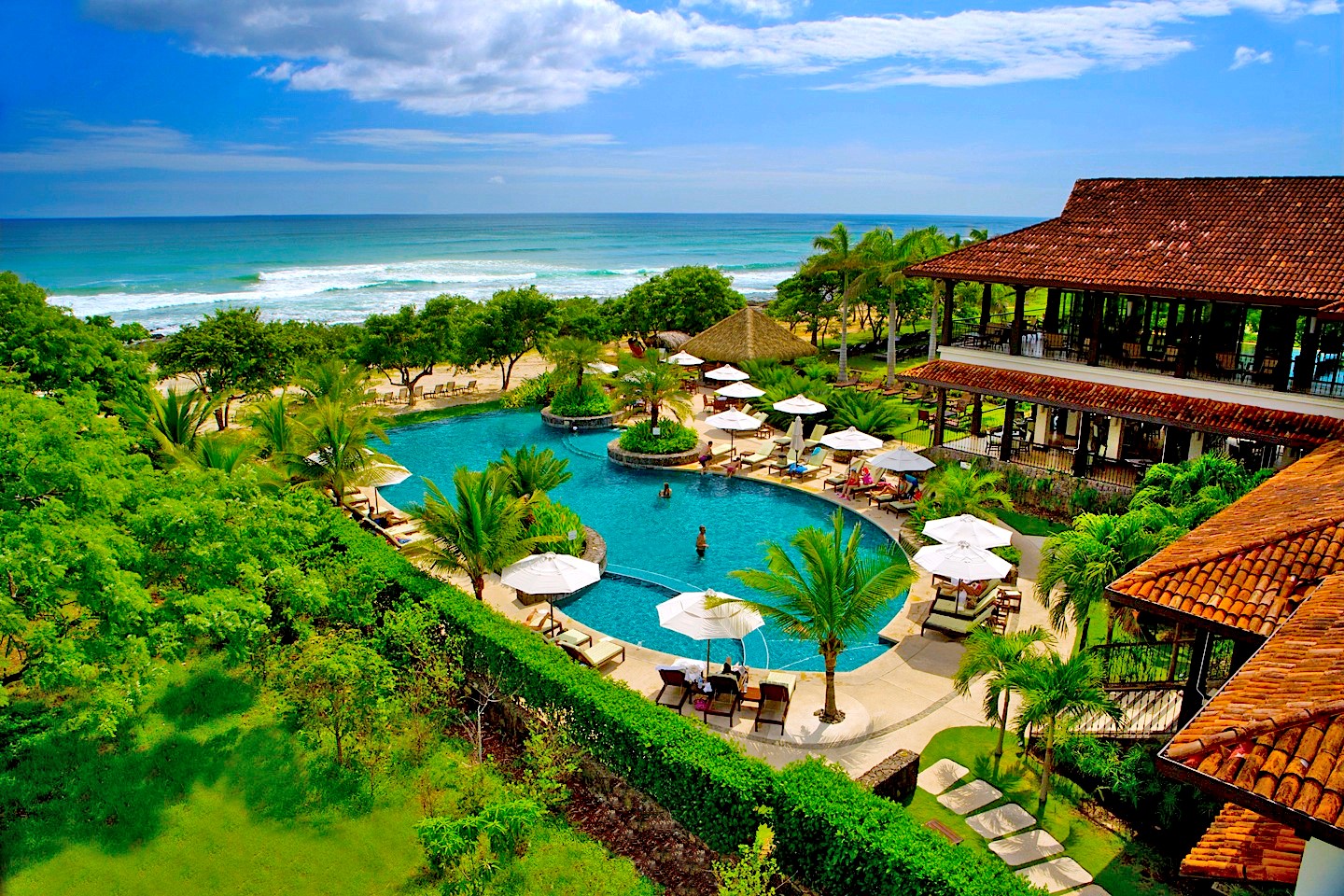 Casa Nacascolo is an exquisite new modern-design villa located in Hacienda Pinilla's Dulce Vita community.

The Hacienda Pinilla complex spans 3 miles of pristine coastline, covers 4500 acres, and encompasses an Audubon Cooperative Sanctuary nature preserve, a working cattle ranch, a superb golf course, and Costa Rica's premier private residential community. The Hacienda is located fifteen minutes south of the lively beach resort town of Tamarindo, where endless dining options, fascinating shops, and family fun await.

Casa Nacascolo stands out among vacation rental homes for the simple elegance of its clean lines and the chic sense of spaciousness that its high ceilings and oversized glass doors create. Four spacious bedrooms, each with a private bath, accommodate up to 14 guests in the supreme comfort of tropical luxury. A designer kitchen equipped to serve a full house adjoins a large living and dining area which in turn opens onto the home's generous patio area. This fantastic continuum of indoor and outdoor living spaces is what makes a tropical vacation unforgettable. The shady patio with, its comfy couches for leisure hours, overlooks the home's private pool and manicured lawn area. Sip a cool drink, listen chatter of parakeets, and pretend you never have to leave. The home is fully air conditioned, is equipped with high-speed wi-fi internet access and cable television.

In addition to the 18-hole golf course, Hacienda Pinilla offers you miles of trails to explore on foot, by bike, or on horseback. Tennis-courts, spectacular surf breaks along the beach, easily-accessible snorkeling spots and the posh Beach Club are a few of the other perks of a vacation in Hacienda Pinilla. The 5-star JW Marriott Resort located inside of Hacienda Pinilla offers a variety of options in gourmet dining and pampered relaxation.

HOME HIGHLIGHTS

- Walking Distance to the Beach

- Completely new! Built in 2016

- Only 15 minutes away from Tamarindo

SLEEPING ARRANGEMENTS (SLEEPS 14):

- Bedroom 1: King Bed

- Bedroom 2: King Bed

- Bedroom 3: Full Bed

- Bedroom 4: Full Bed (2)

- Extra Sleeping: Full Size Sofa Bed (2)

***On-line bookings made during the year-end holiday weeks must check in and check out on one of the following sets of dates in order for the reservation to be accepted:

Dec 19 - Dec 26

Dec 22 – Dec 29

Dec 26 - Jan 2

Dec 29 - Jan 5
| | Nightly | Weekly |
| --- | --- | --- |
| June 15 - August 19, 2018 | $666 | $4,662 |
| August 20 - October 31, 2018 | $546 | $3,822 |
| November 01 - November 17, 2018 | $510 | $3,570 |
| November 18 - November 25, 2018 | - | $6,188 |
| November 26 - December 18, 2018 | $624 | $4,368 |
| December 19 - December 25, 2018 | - | $10,192 |
| December 26 - January 01, 2019 | - | $14,560 |
| January 02 - January 05, 2019 | $827 | - |
| January 06 - March 31, 2019 | $827 | $5,789 |
| April 01 - April 12, 2019 | $624 | $4,368 |
| April 13 - April 21, 2019 | $1,144 | $8,008 |
| April 22 - April 30, 2019 | $624 | $4,368 |
| May 01 - June 15, 2019 | $562 | $3,934 |
| June 16 - August 18, 2019 | $666 | $4,662 |
Concierge Services Available
Thank you for entering your review. The review will become available to the system shortly.
Pura Vida! We love Costa Rica!
Rating:
Review Date: 07/31/2018
Our family of 10 had an incredible stay at Casa Nacascolo in Hacienda Pinilla! Mariam, our concierge, was very attentive to helping with any of our needs, from scheduling our private catamaran sunset sail on Manta Ray to helping us get a few extra pool/beach towels. While we have been to other areas of Costa Rica, we love this area the best. Super close to many surf spots and other popular beaches and towns. The beach club is a 5 minute golf cart ride away and was perfect for lounging and yummy drinks/snacks. It does cost $10 per person per day, but it was a consumable fee. The JW is a 3 minute cart ride....beautiful, but pricey. The teens went for ice cream at the JW several times. Walks to Lola's down the beach are a must .... I recommend the Lolajito! Our ultimate recommendation is Villa Deveena in Playa Negra just 20 mins away. The food is incredible and the ambiance is beautiful!! We had been there before, and it was just as we had remembered. Quite possibly the best food we have ever had, and we do a lot of traveling. When driving to Lola's or Playa Negra, you can cut through Hacienda Pinilla, which cuts off a good portion of the drive (don't use the marked exit, just keep going around the circle and you will see marked signs to playa avellanas). The drive is much longer should you exit. The house is insane! Clean and gorgeous. Monkeys are everywhere, as well as iguanas of all sizes, caotis, racoons, deer and brightly colored birds. Grocery stores are 10-12 minutes away and have everything you'll need. We felt more than safe within the community. Such an amazing trip! Pura Vida!
Manager Response: 08/03/2018
Response from Stay in Tamarindo
Hi Lisa, Thank you so much for sharing your awesome experience with us. We are super happy to know you loved Costa Rica, our accommodations, Hacienda Pinilla, concierge services and much more. We put a lot of effort to keep our rentals well appointed and provide the best services to our guests. Your recommendations about other local spots are very much appreciated. Thank you again for staying with us and we hope to see you again sometime soon. Pura Vida!
Fantastic Vacation! Beautiful house!
Rating:
Review Date: 02/21/2018
We love Hacienda Pinilla. Although this was our first stay at Casa Nacascolo, it was our third stay in Pinila. We love the location. Close to the beach to watch sunset and a short drive to the wonderful Beach Club. We also love spending time at Lola's at Playa Avellanas.

The house is very large with more than enough room for our group of 7. It is well laid out and nicely decorated. The beds were comfortable and there were plenty of towels. The house is also very clean. We saw the cleaning lady at least 3 times during our stay. The garden was lovely with many different plants and flowers, including aloe which helped soothe some sun burn. The outdoor seating area is shaded and a nice place to lounge during the day. The pool is partially shaded by two locust trees. Although they drop some leaves and seed pods into the water, the pool cleaners who showed up twice during our stay did a good job cleaning it up. ( We left behind a pool float that we purchased in Tamarindo. Hopefully it was there when the next renters came so they could use it as well.) The garage was a great place to store surfboards.

The management company was very easy to deal with and very helpful. Would definitely rent through them again. Their AP and regular updates were great.

In Tamarindo we loved the Falafel Bar and the Green Papaya. We also cannot head into Tamarindo without stopping for the best coconut cream pie at Nogui's. The Thursday night Market in Tamarindo was a lot of fun.

This was our 8th trip overall to the Tamarindo area over the last 20 years. We have stayed in Tamarindo, Playa Langosta, Playa Negra and the last 3 times in Hacienda Pinilla. This location and house has been our Favorite!
Manager Response: 03/28/2018
Response from Stay in Tamarindo
Kelly, We are so happy to hear Casa Nacascolo has been your favorite house and location from the many times you have visited Costa Rica. It is true its a beautiful home with plenty of space and super close to the beach. We're thrilled to know everything went great with your trip and it was our pleasure assisting you during your vacation. We look forward to welcoming you back for another round very soon! Pura Vida ;)
Casa Nacascolo Review
Rating:
Review Date: 11/08/2017
The property was beautiful! House was clean, and was exactly as pictured. My only complaint was the bugs. We had ants in the house beds and we couldn't enjoy our beautiful backyard at night because of the large amount of bugs. I know we were in a tropical location so this was to expected. Overall, the house was amazing!
Manager Response: 12/18/2017
Response from Stay in Tamarindo
Whitney, glad to hear you like the house and the location. Regarding the bugs, as you mentioned Costa Rica is in a tropical location and depending on the season you will see different kind of animals including bugs, can not change mother nature. Good to hear the house was in an impeccable condition. Pura Vida!
AAA
Rating:
Review Date: 08/27/2017
Manager Response: 09/20/2017
Response from Stay in Tamarindo
Thank you Ariel! We're happy to know you had a great experience! Hope you plan on coming back ;-)
Wonderful
Rating:
Review Date: 06/01/2017
Beautiful home with awesome management. The experience was top notch. Highly recommend.
Manager Response: 06/24/2017
Response from Stay in Tamarindo
Thank you Raymond! Glad you liked the house and had a great experience. Hope you come back for a visit very soon!
Great family vacations
Rating:
Review Date: 04/17/2017
We have a wonderfull time in Nacascolo house. The house is wonderfull, the pool great, langosta beach is really near. Excellent decoration and equipment. Only good things about the house.
Manager Response: 04/20/2017
Response from Stay in Tamarindo
Glad to hear you had a wonderful time in Casa Nacascolo and the area. Thank you for staying with us and we hope you can visit us very soon! Pura vida!"
Amazing
Rating:
Review Date: 02/01/2017
Manager Response: 02/12/2017
Response from Stay in Tamarindo
Esther, So happy to hear you love the house and we hope you can visit us again soon!
Your request has been sent. We look forward to meeting all your vacation needs!
Optional Guest Protect Plan travel insurance
The Guest Protect Plan from CSA Travel Protection Includes:
✓
Valuable benefits before, during and after your vacation
✓
Reimbursement of non-refundable trip costs if you must cancel your trip or cut it short due to covered sickness, injury or other events
✓
150% of trip cost coverage for covered trip interruptions
✓
24/7/365 emergency assistance hotline, plus access to a network of physicians
View complete plan details
Yes! I want the CSA Travel Protection Guest Protect Plan
No, I don't want this insurance and understand that I may be responsible for cancellation penalties in accordance with the Terms and Conditions, up to 100% of the rental costs.