Sunrise 4 | Costa Rica Condominium Rental
Tamarindo Vacation Rental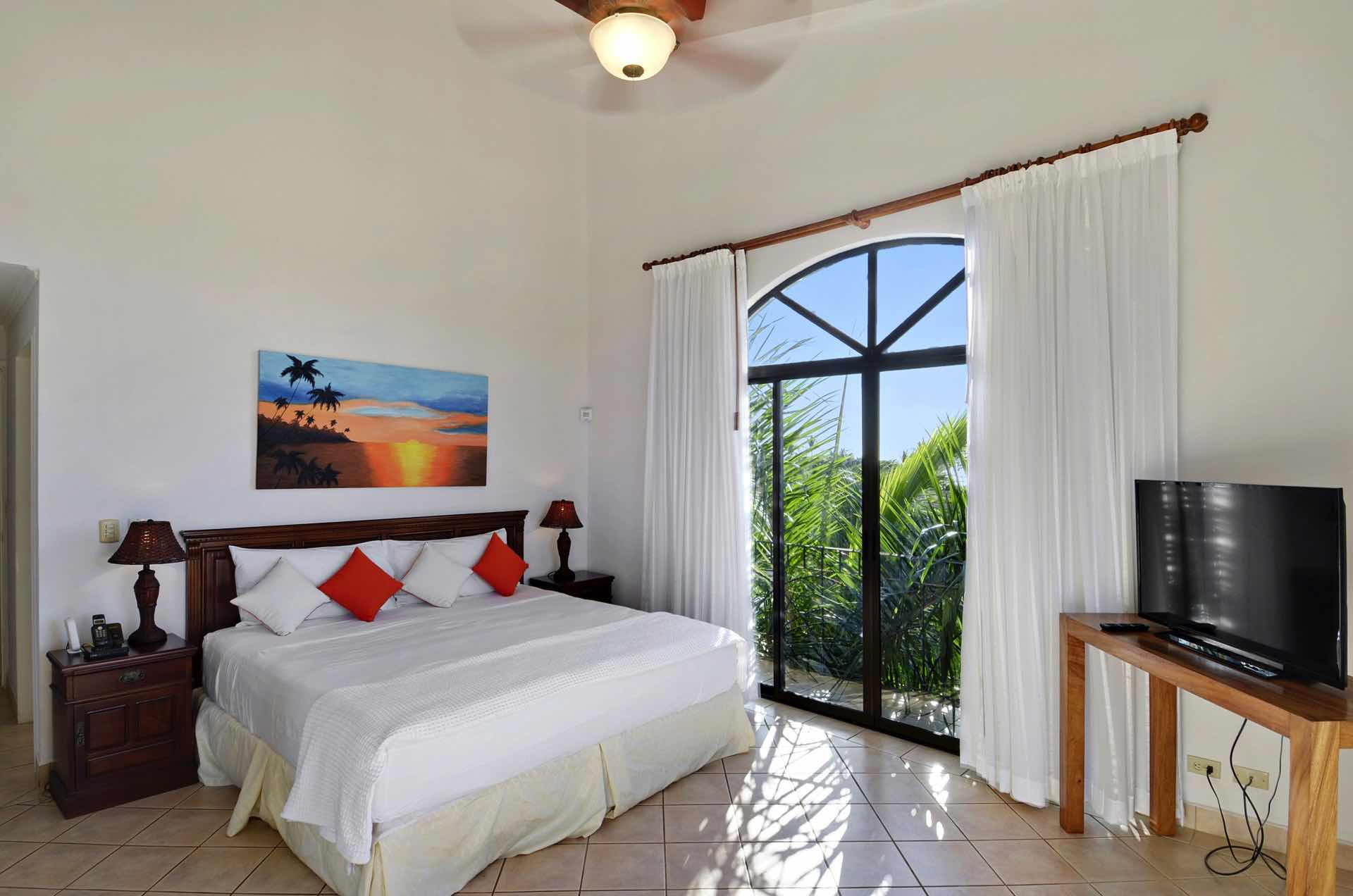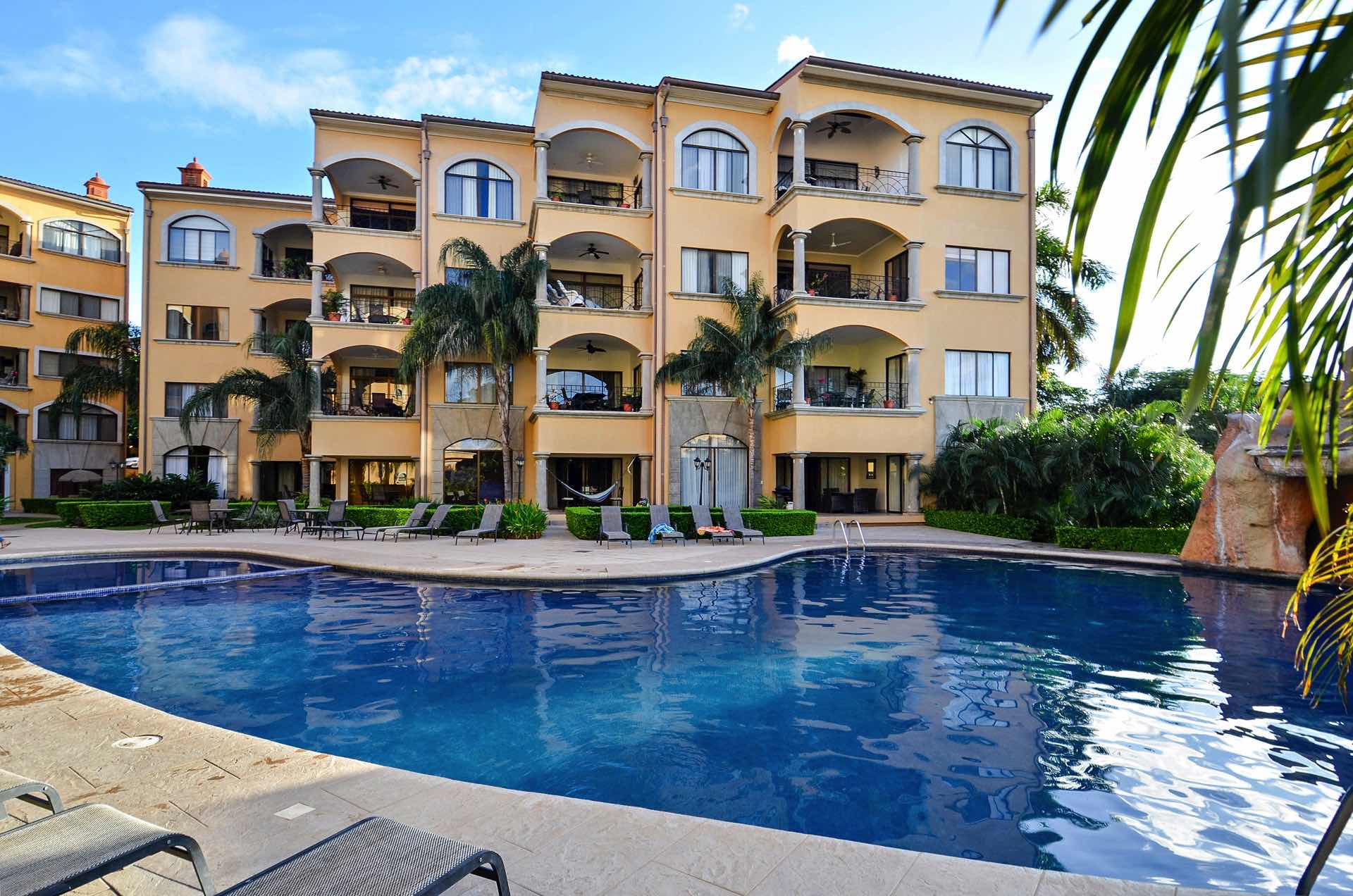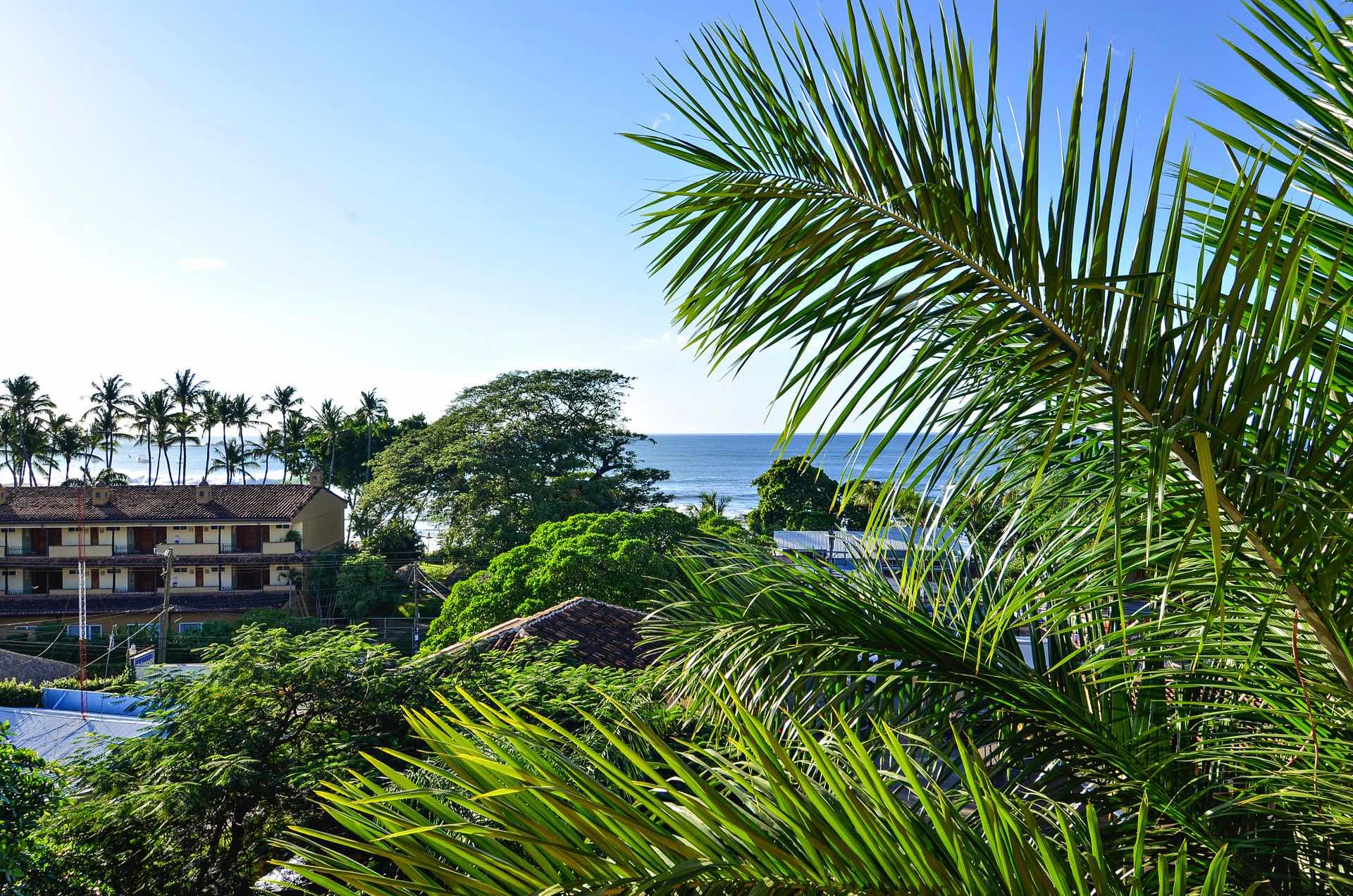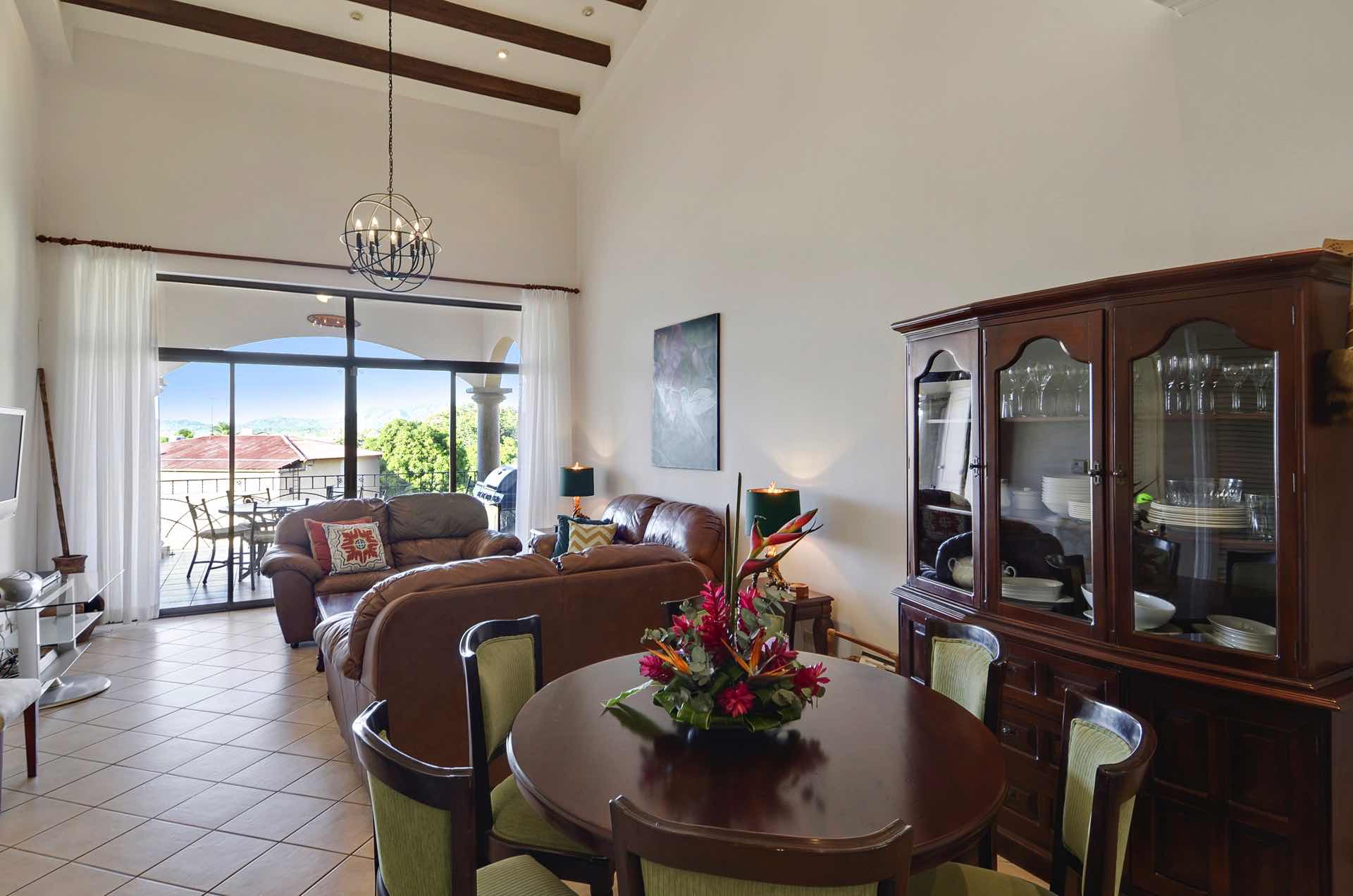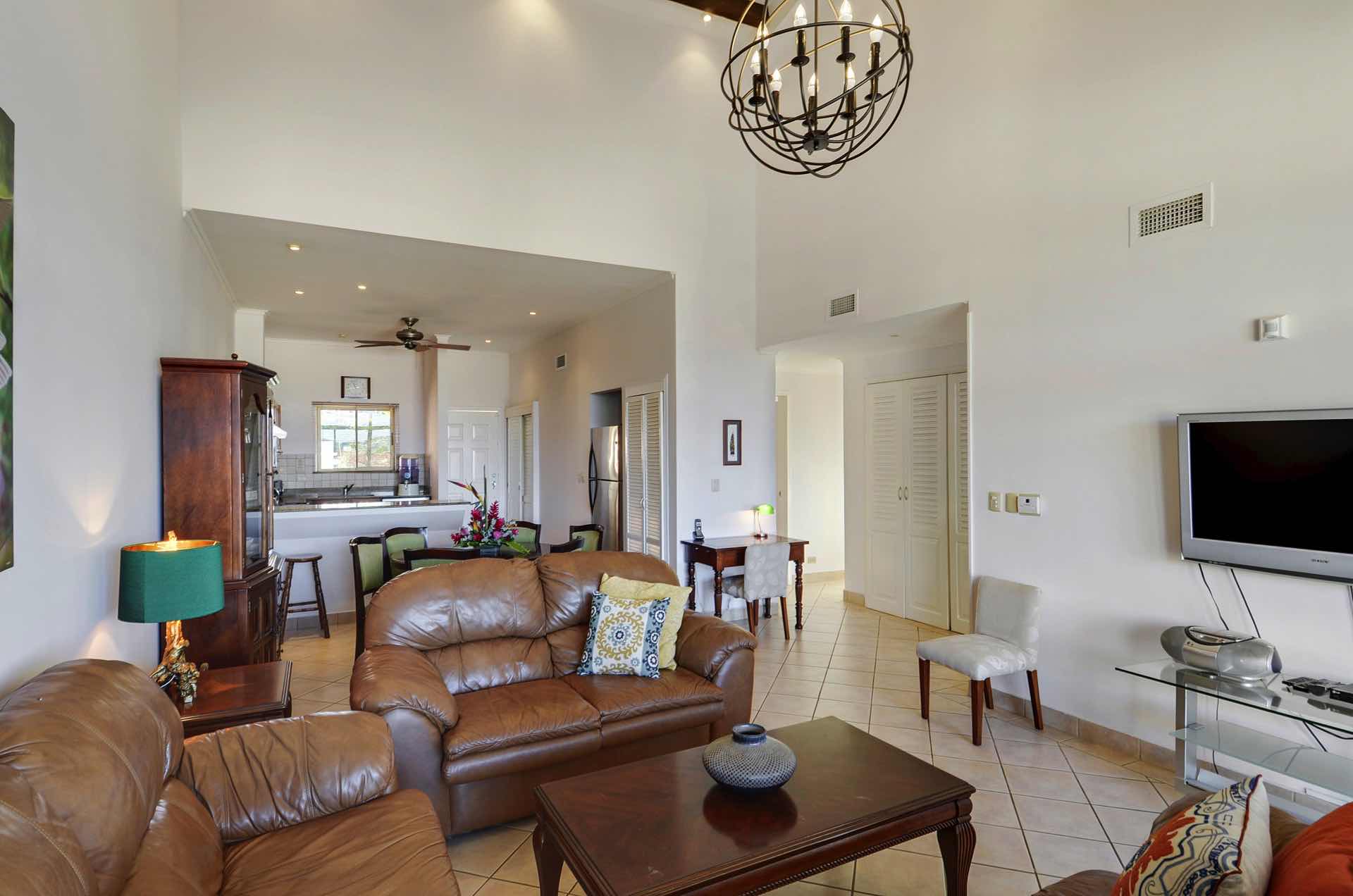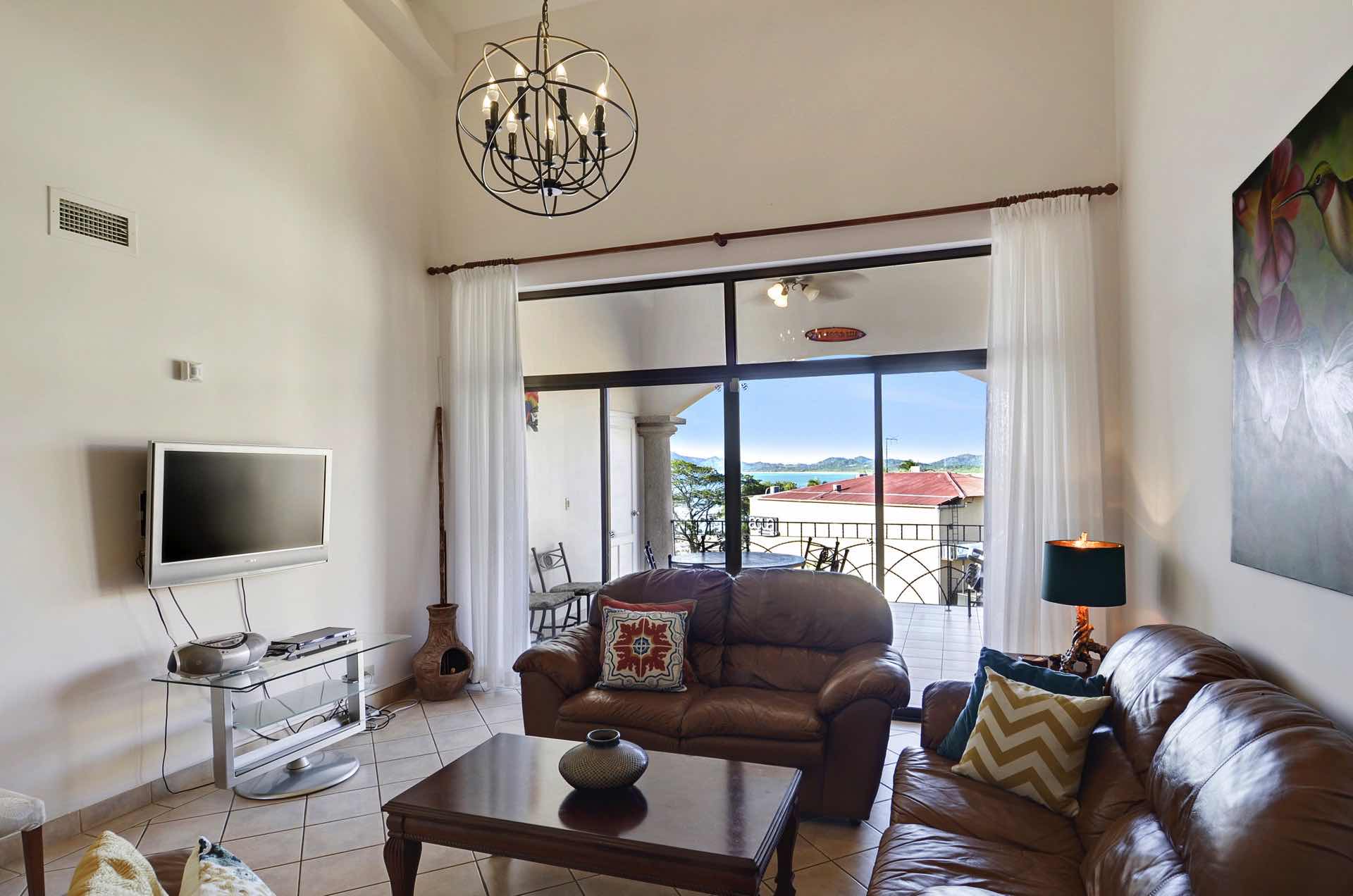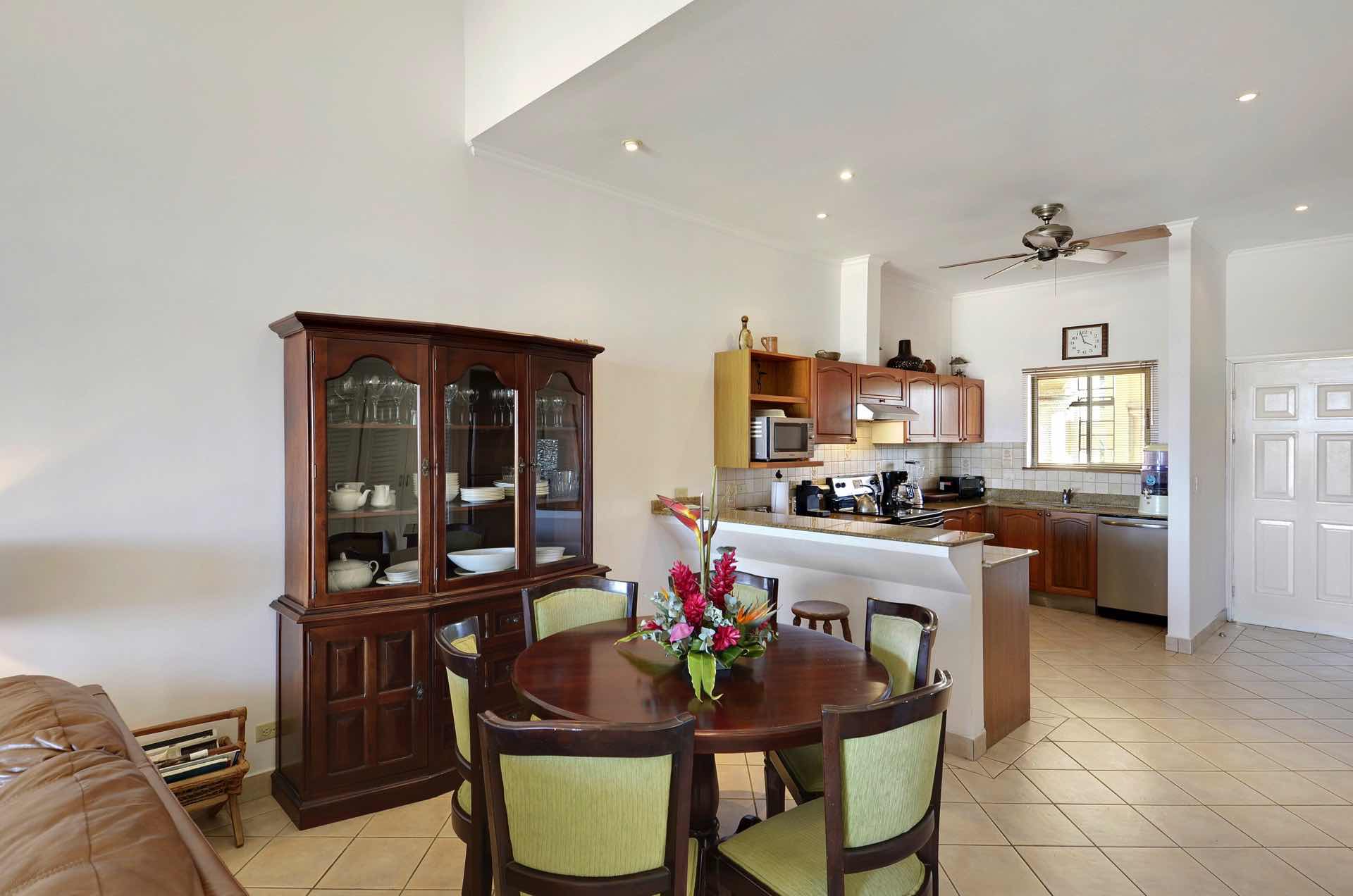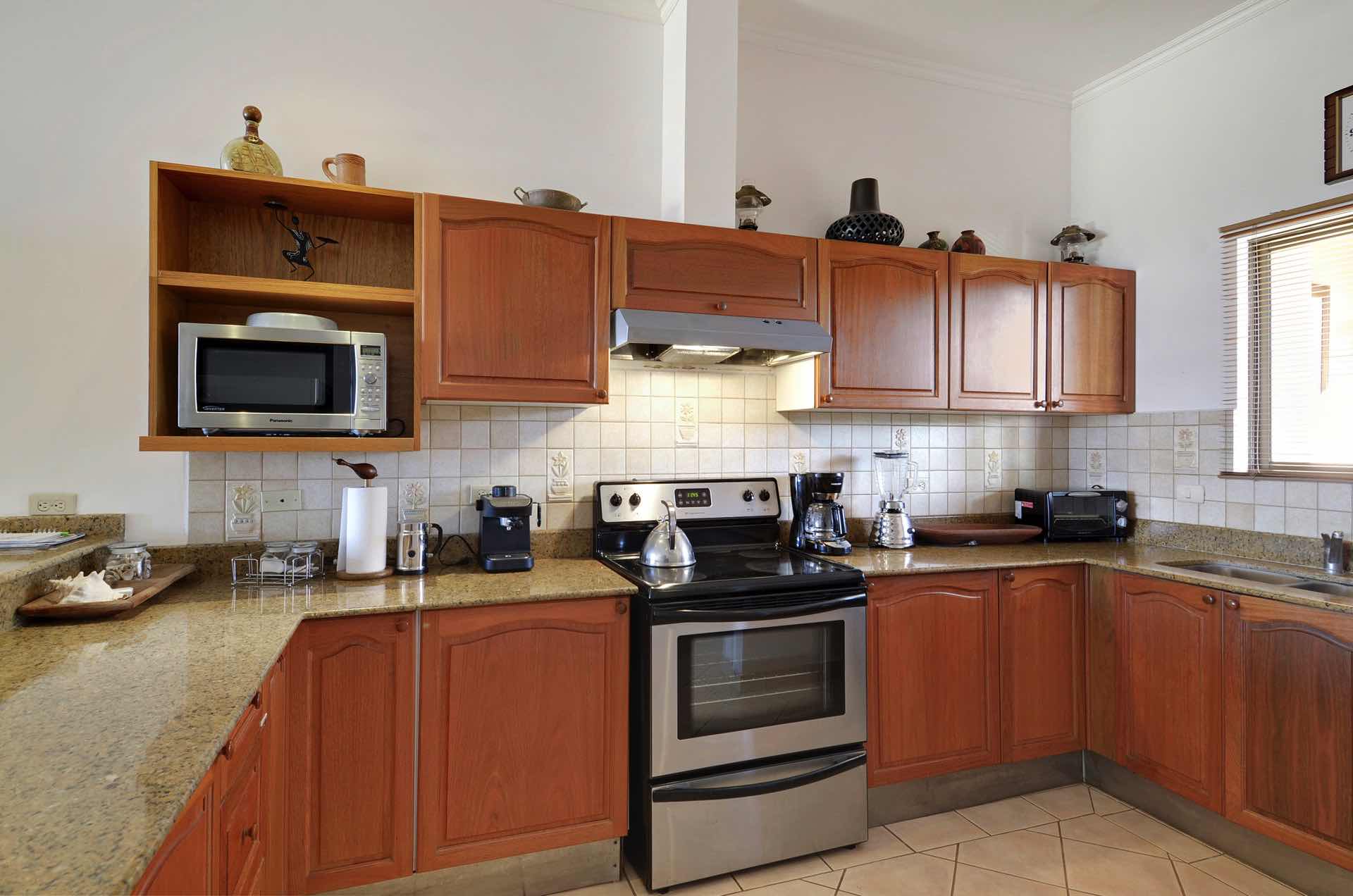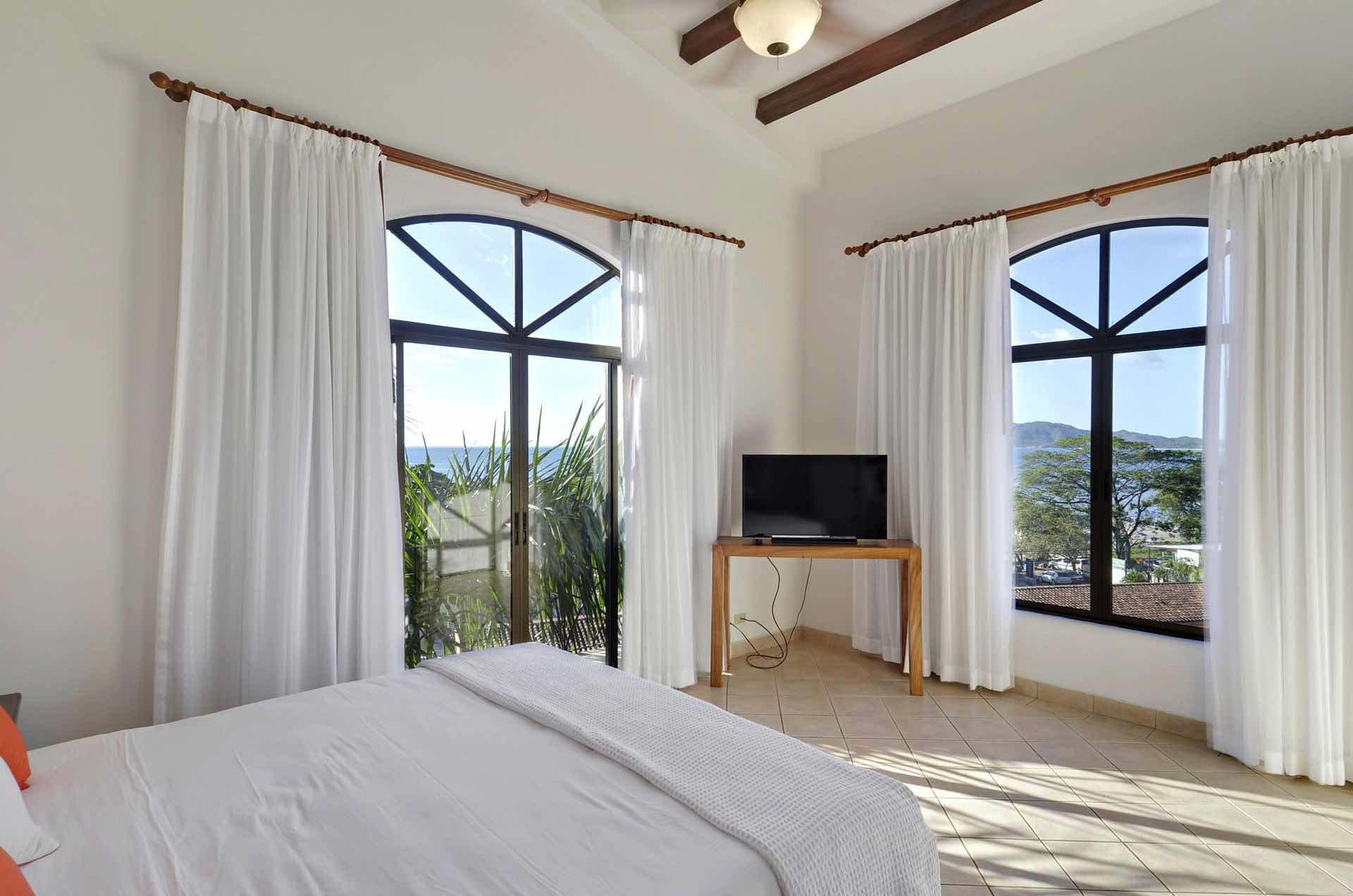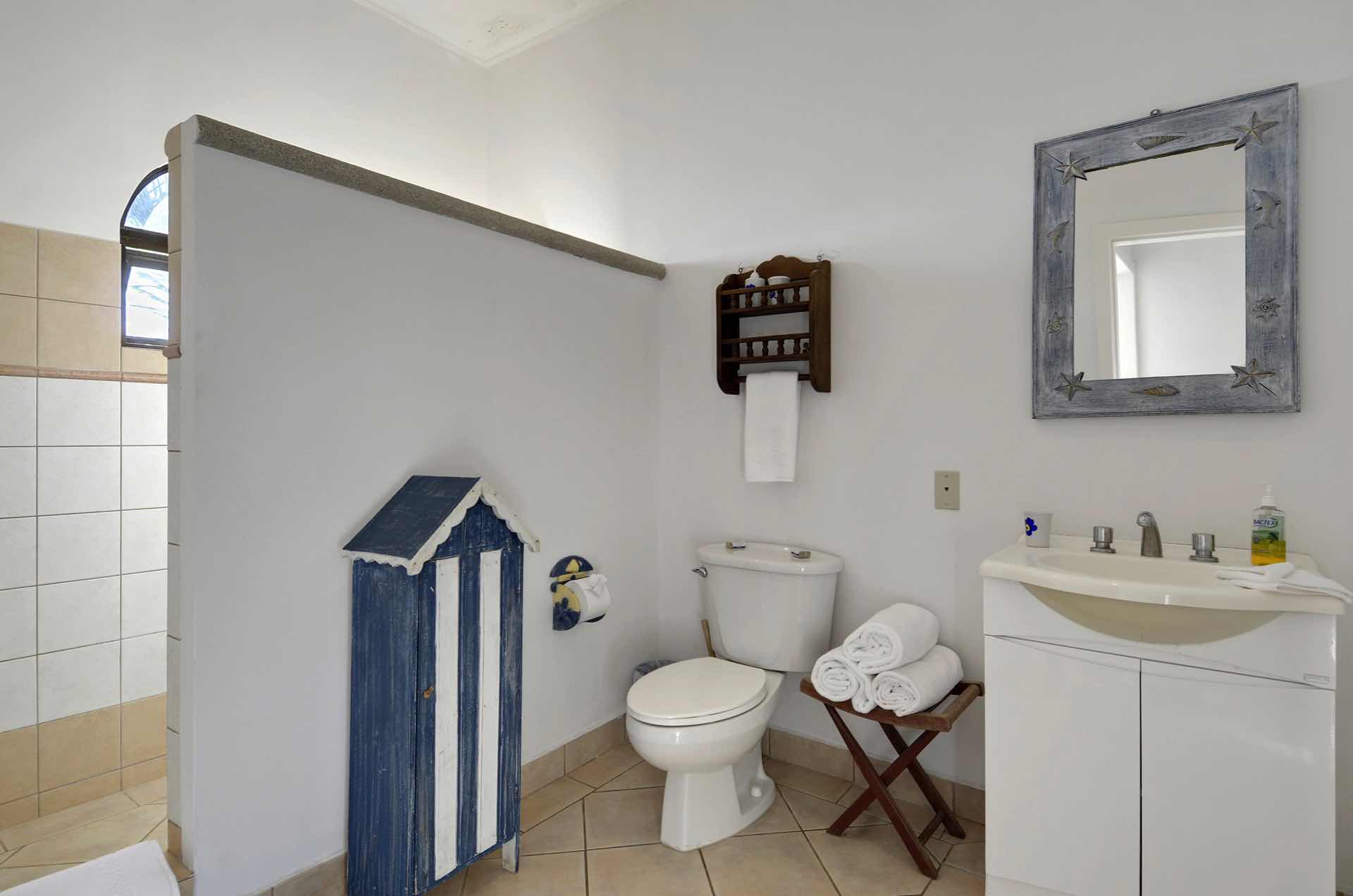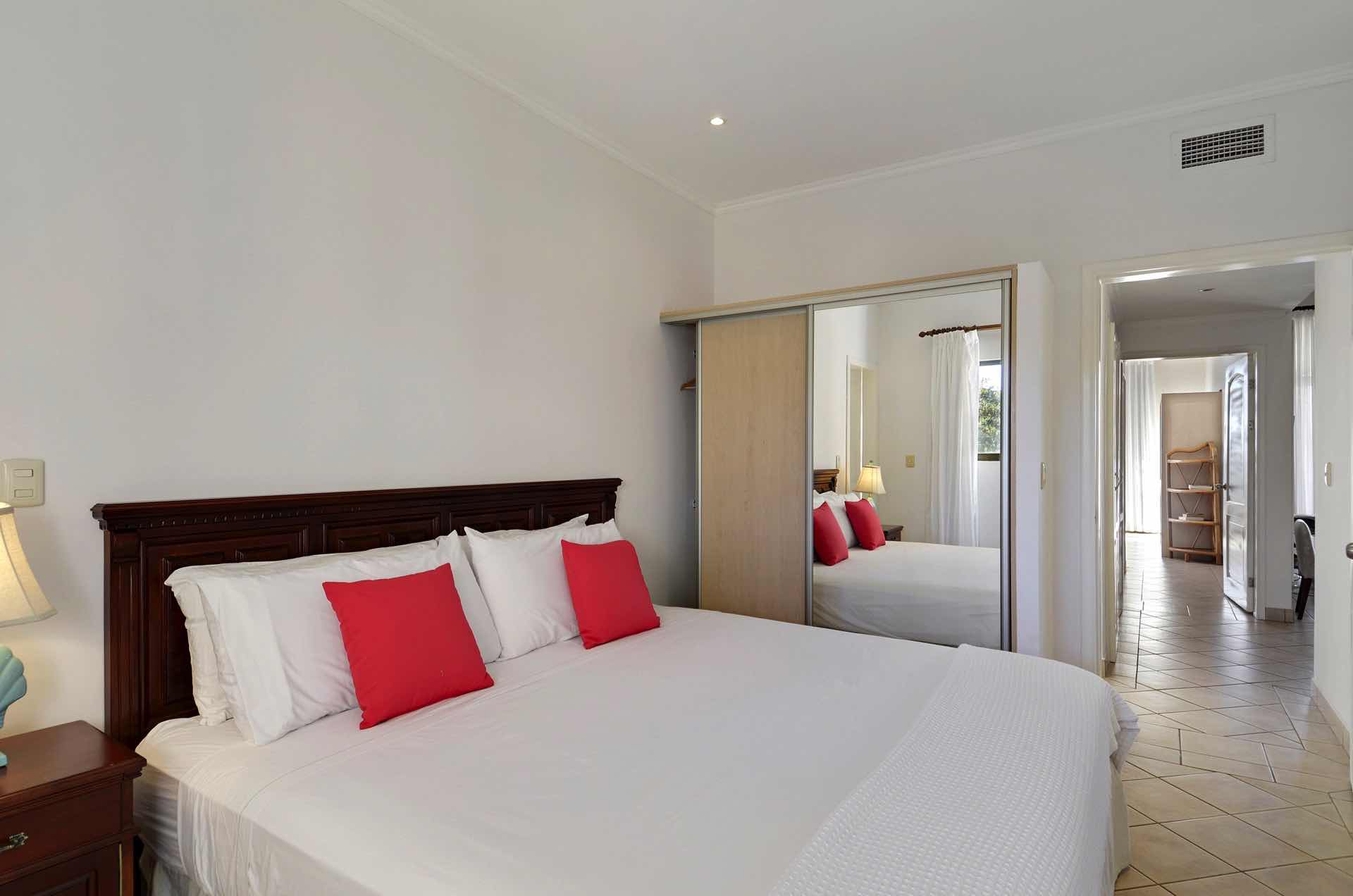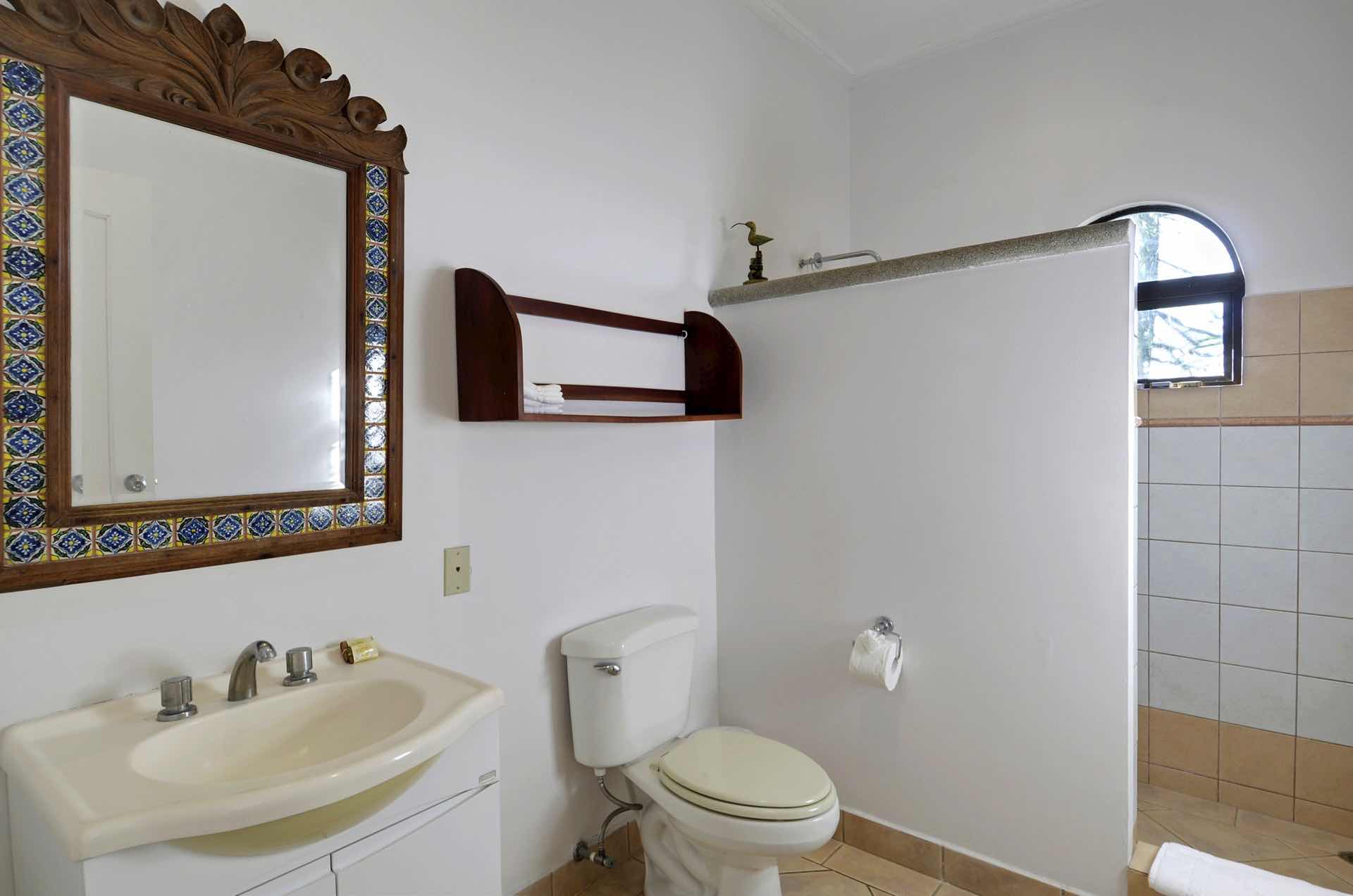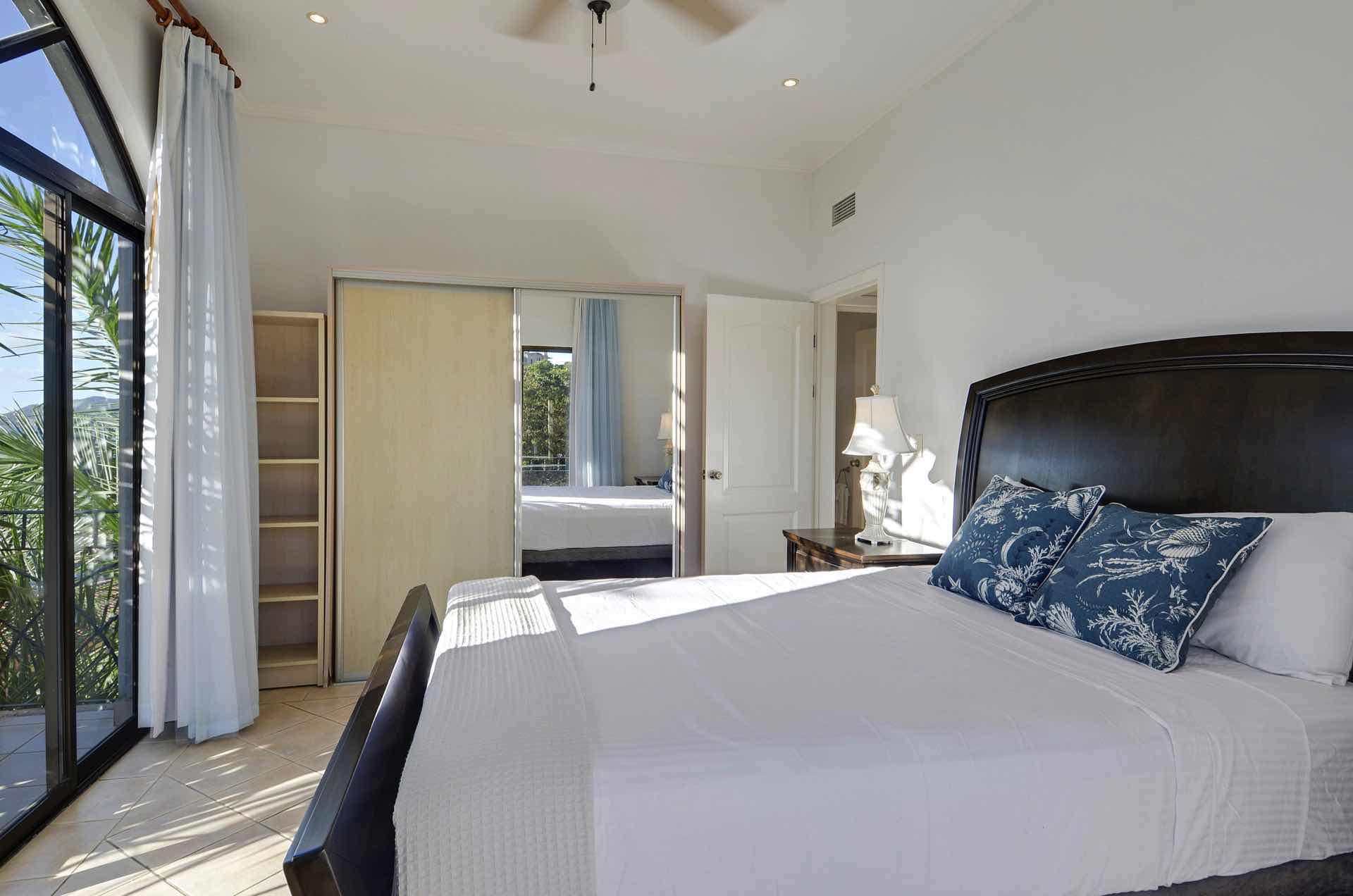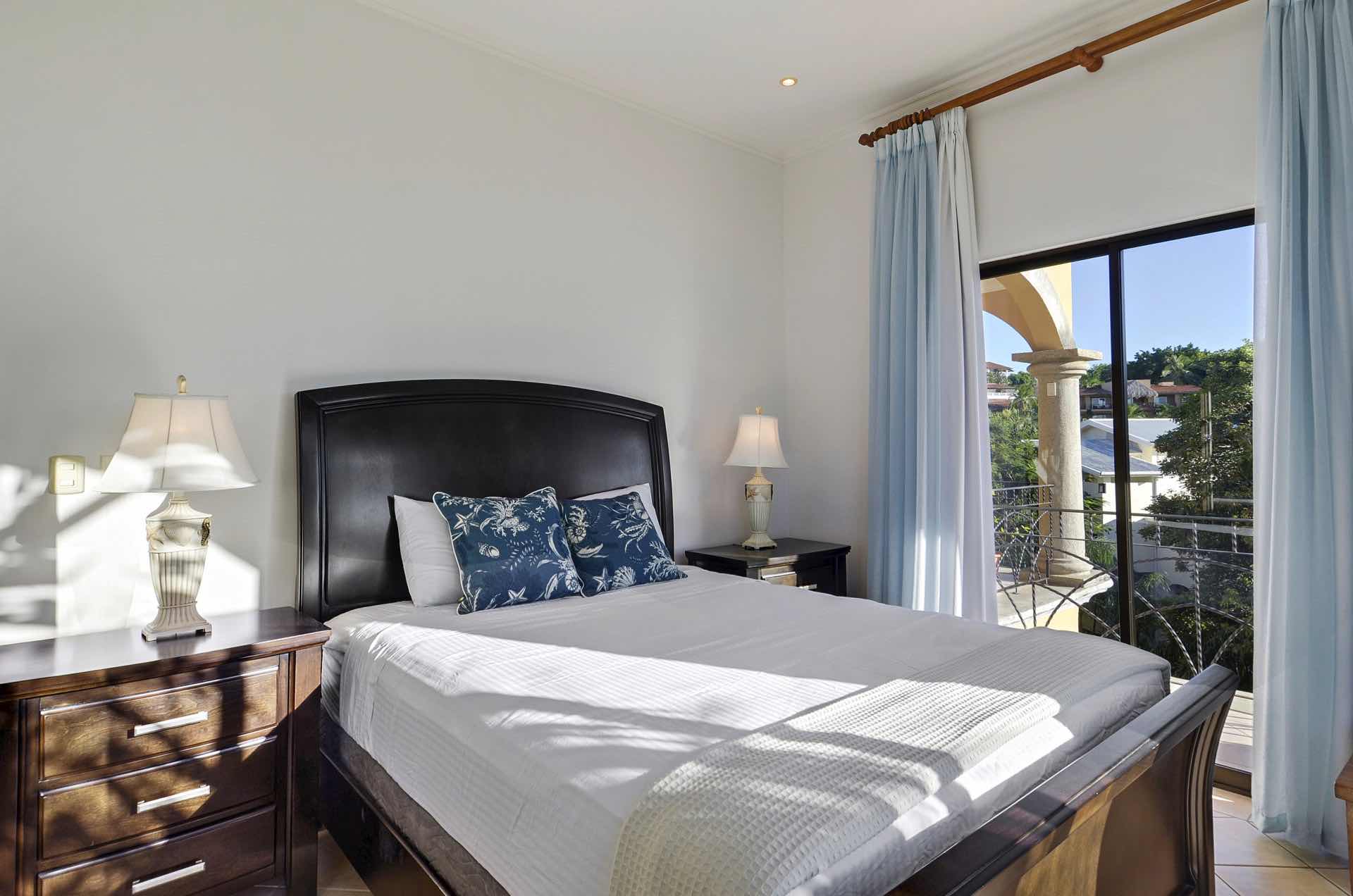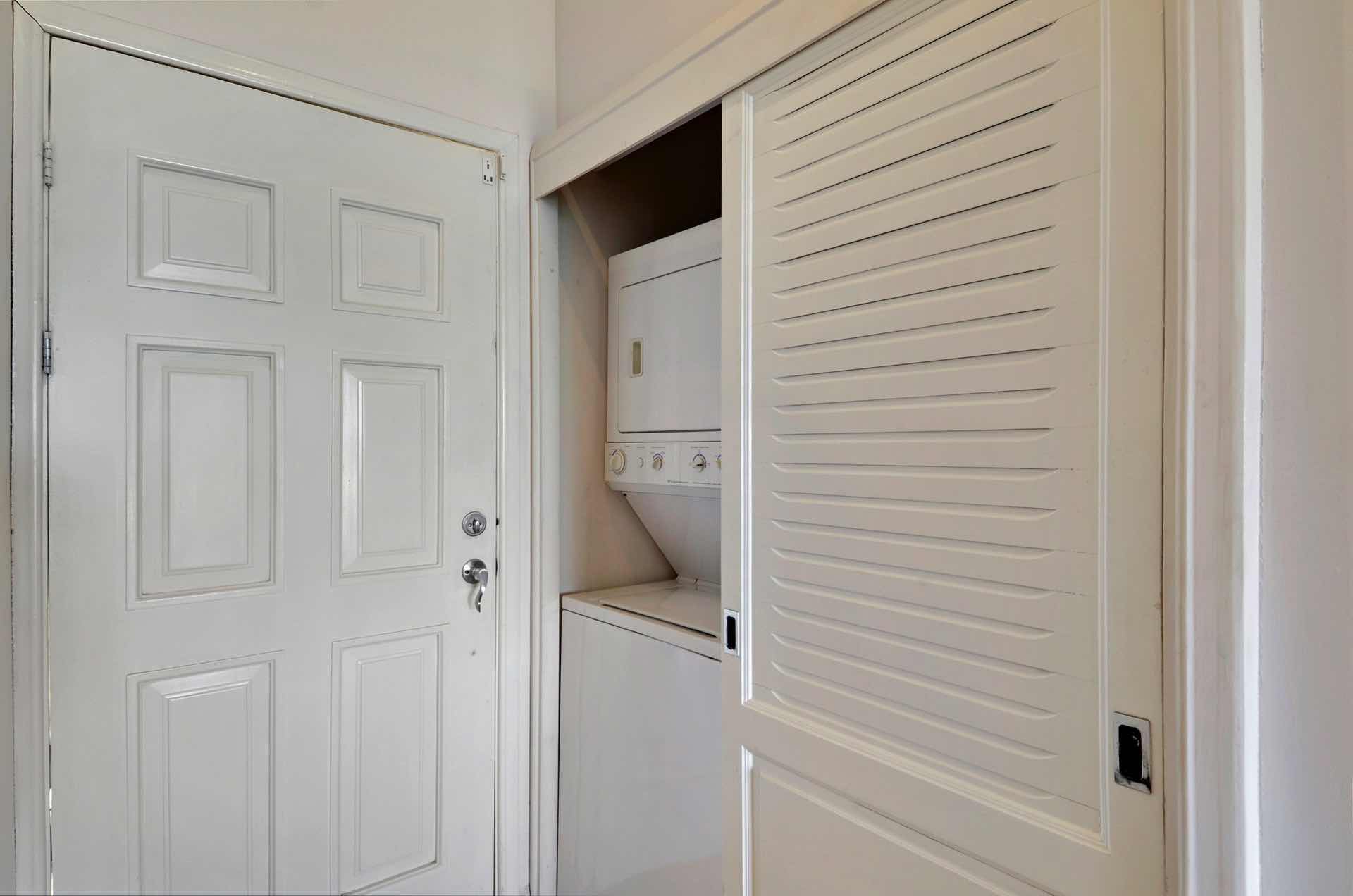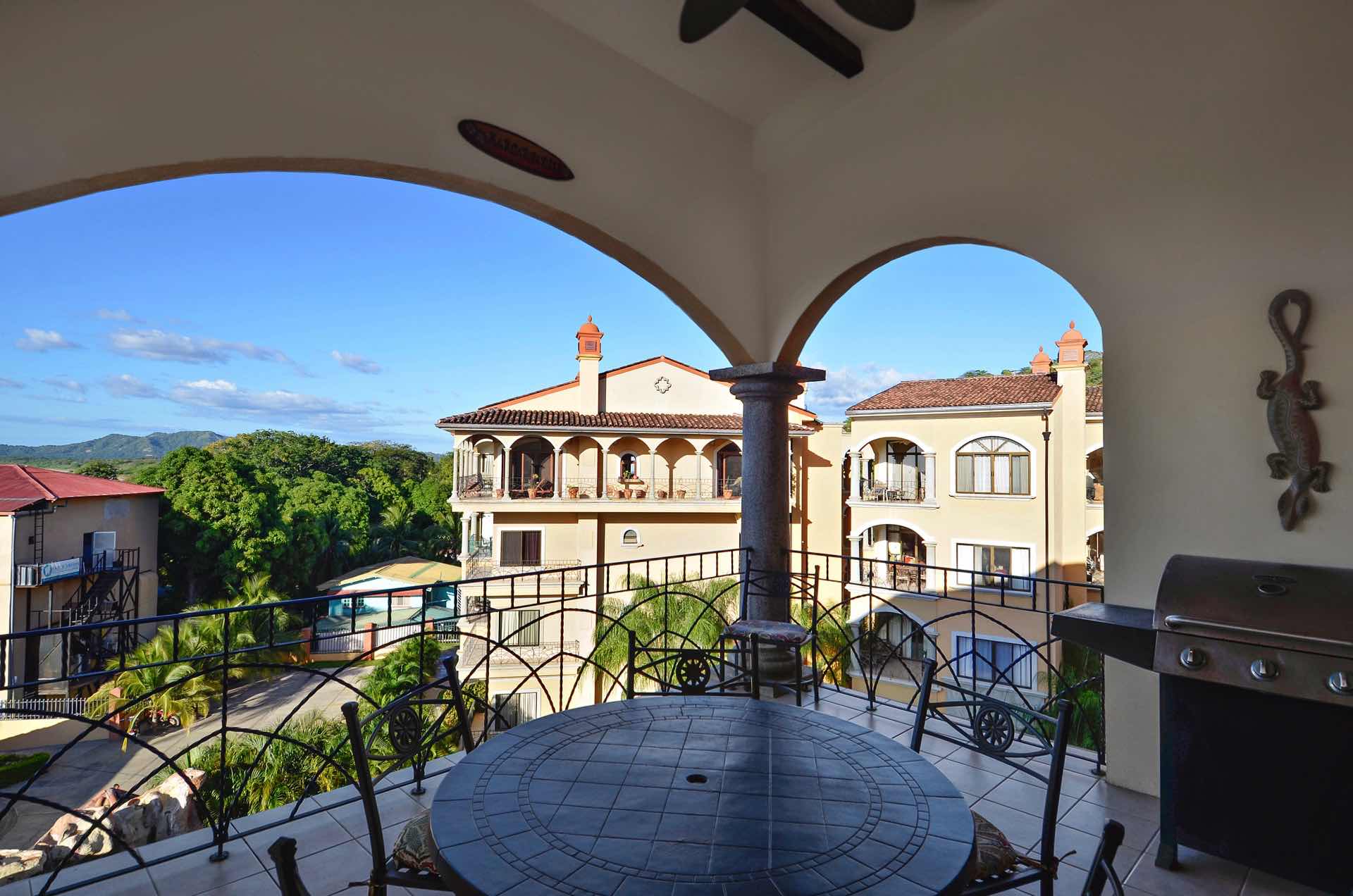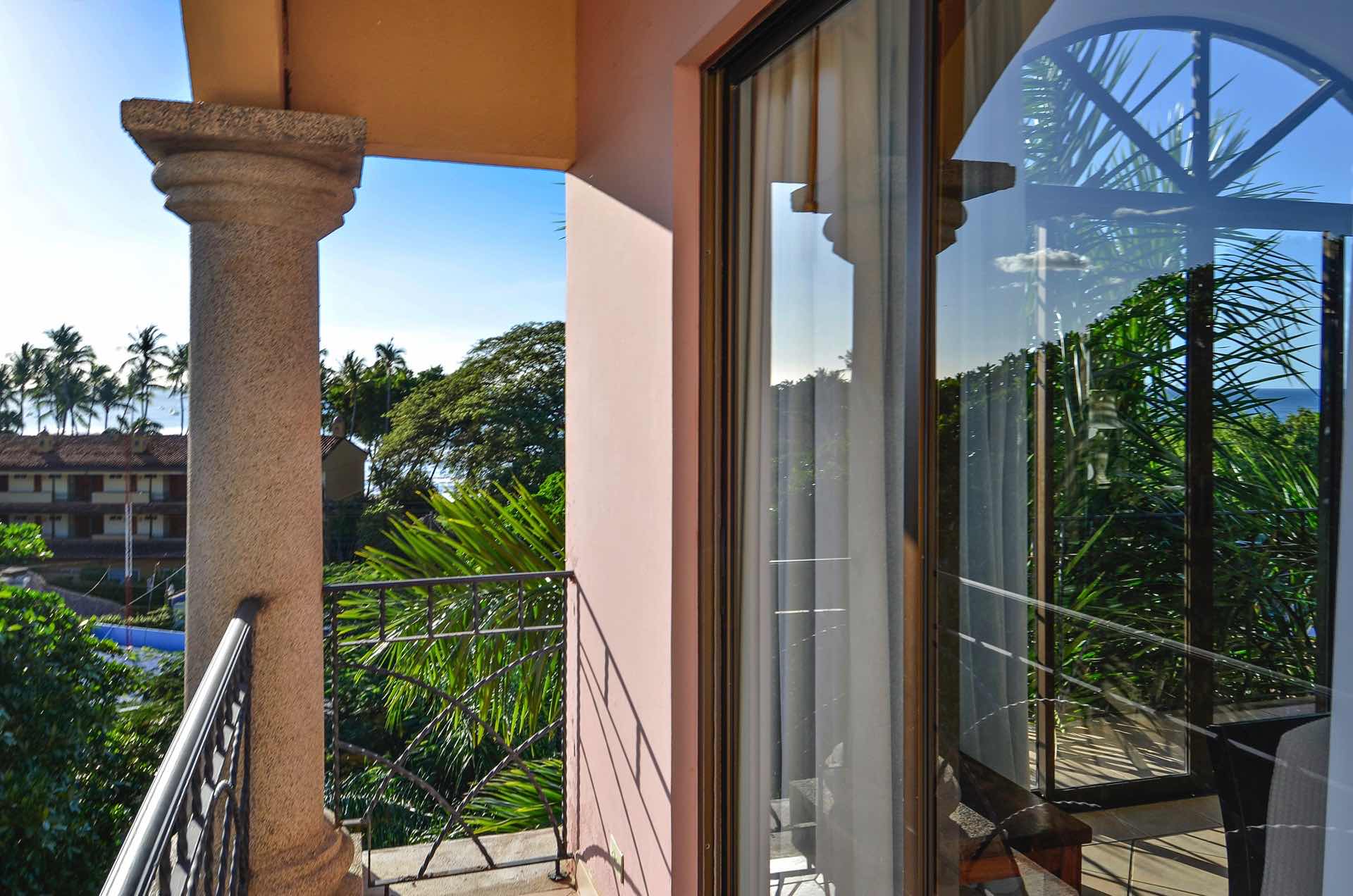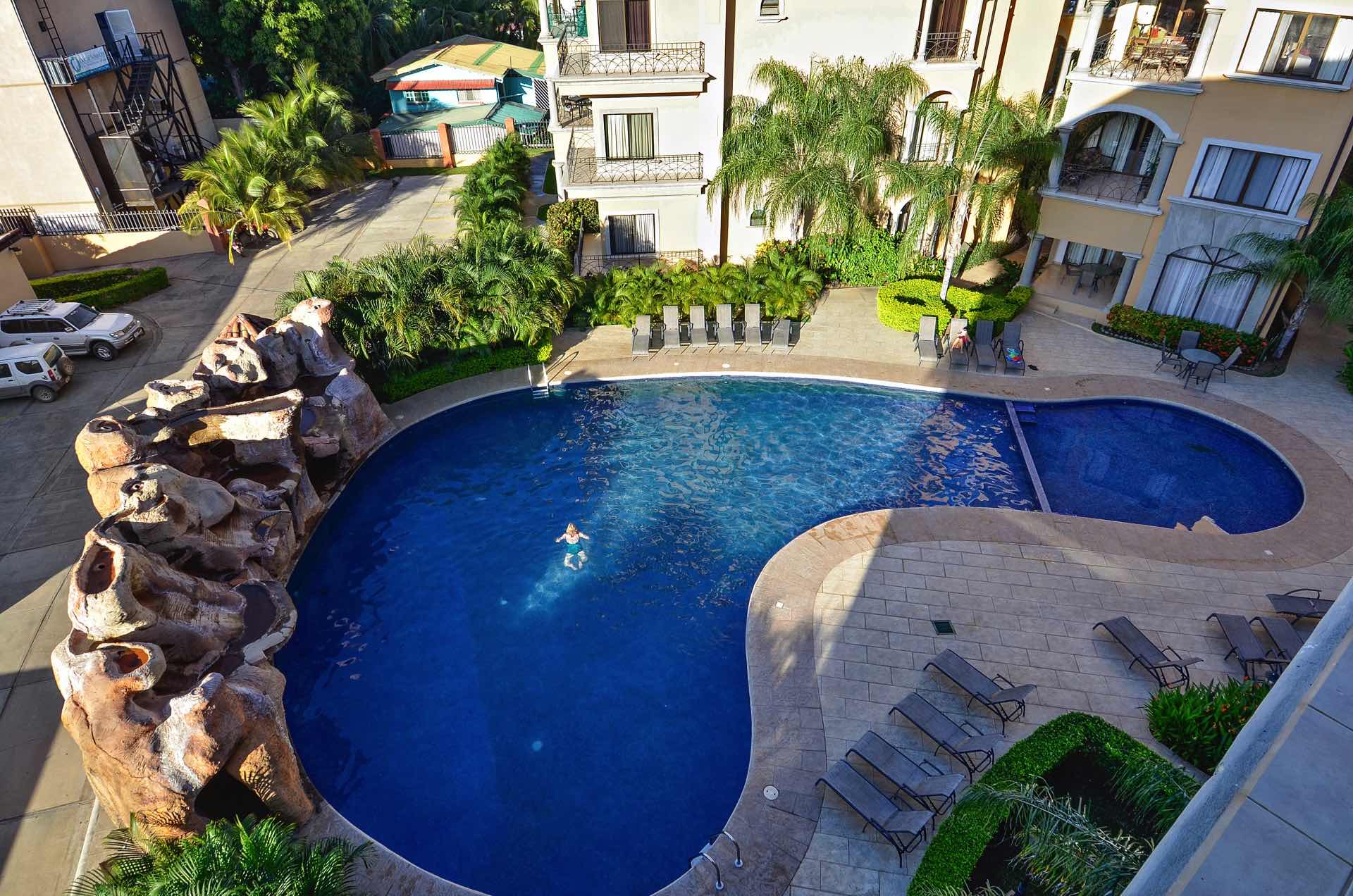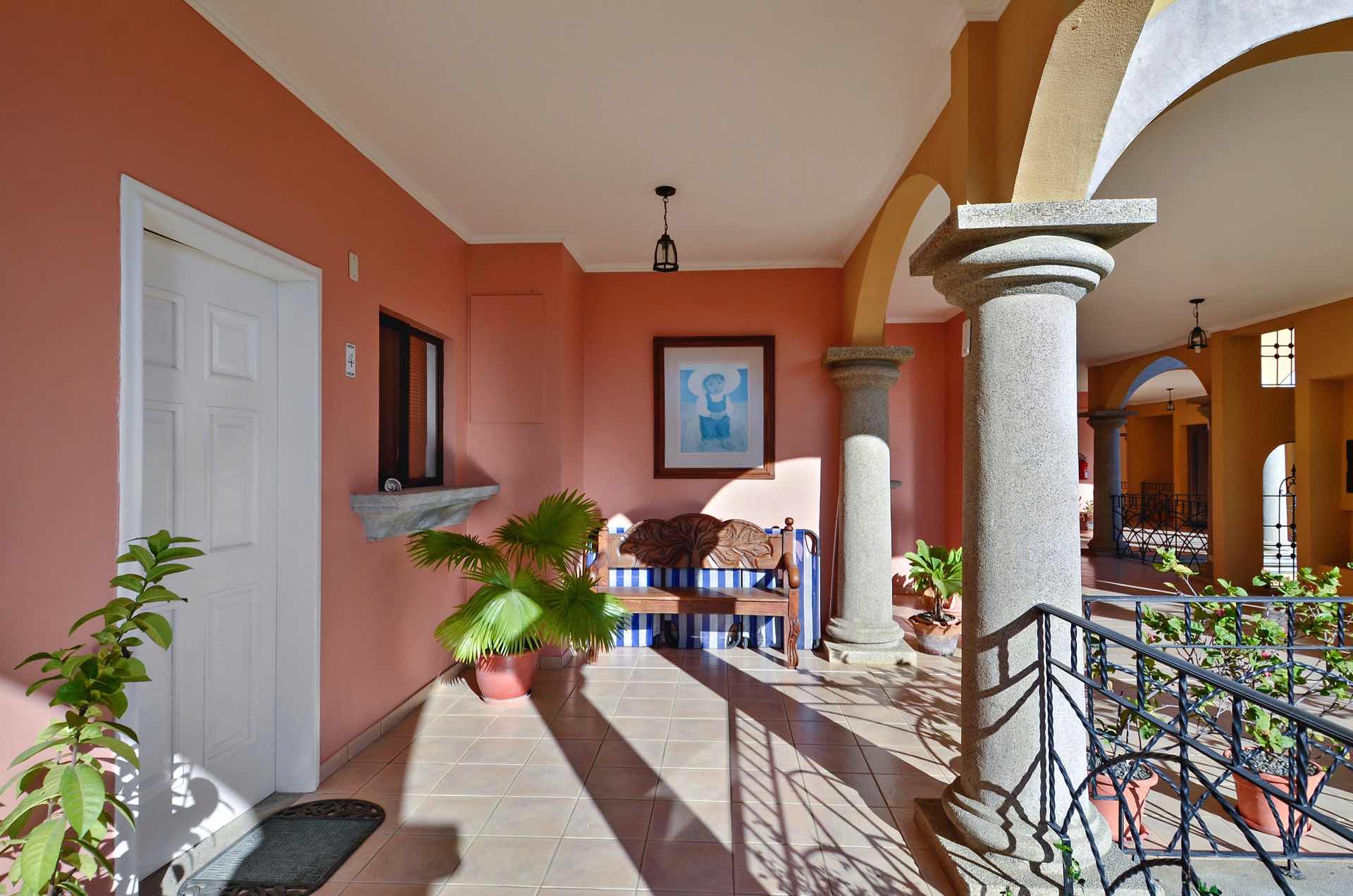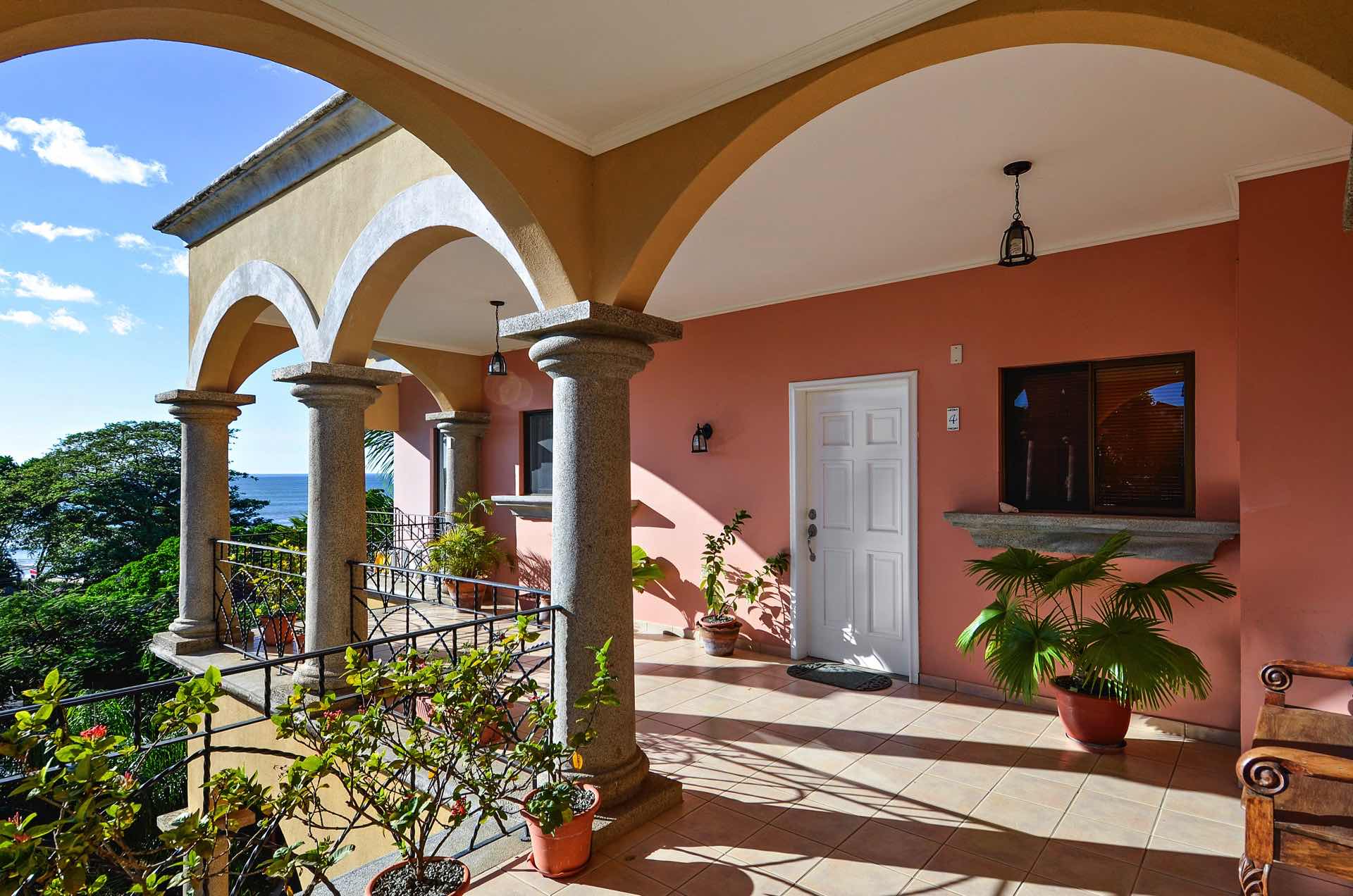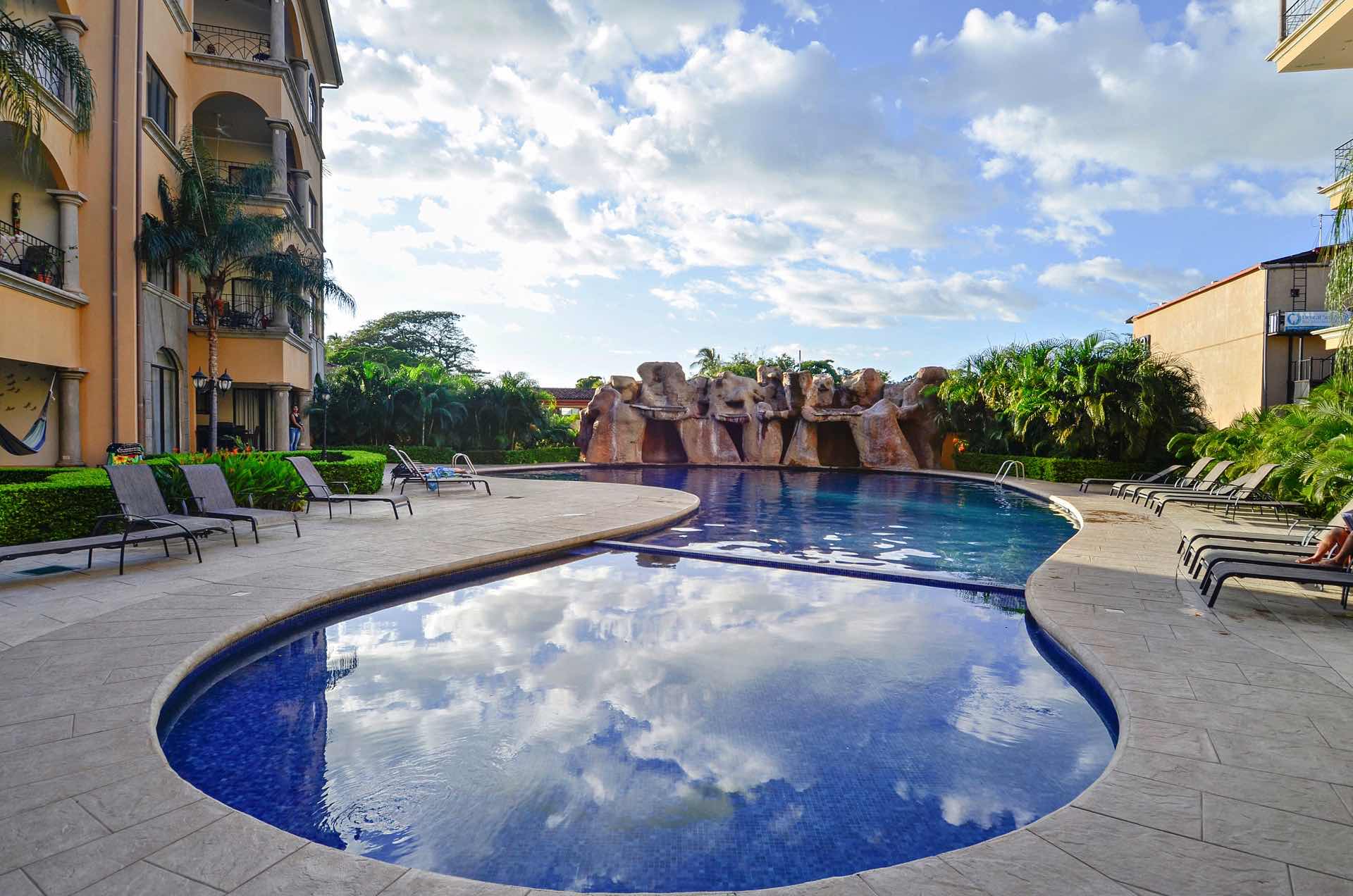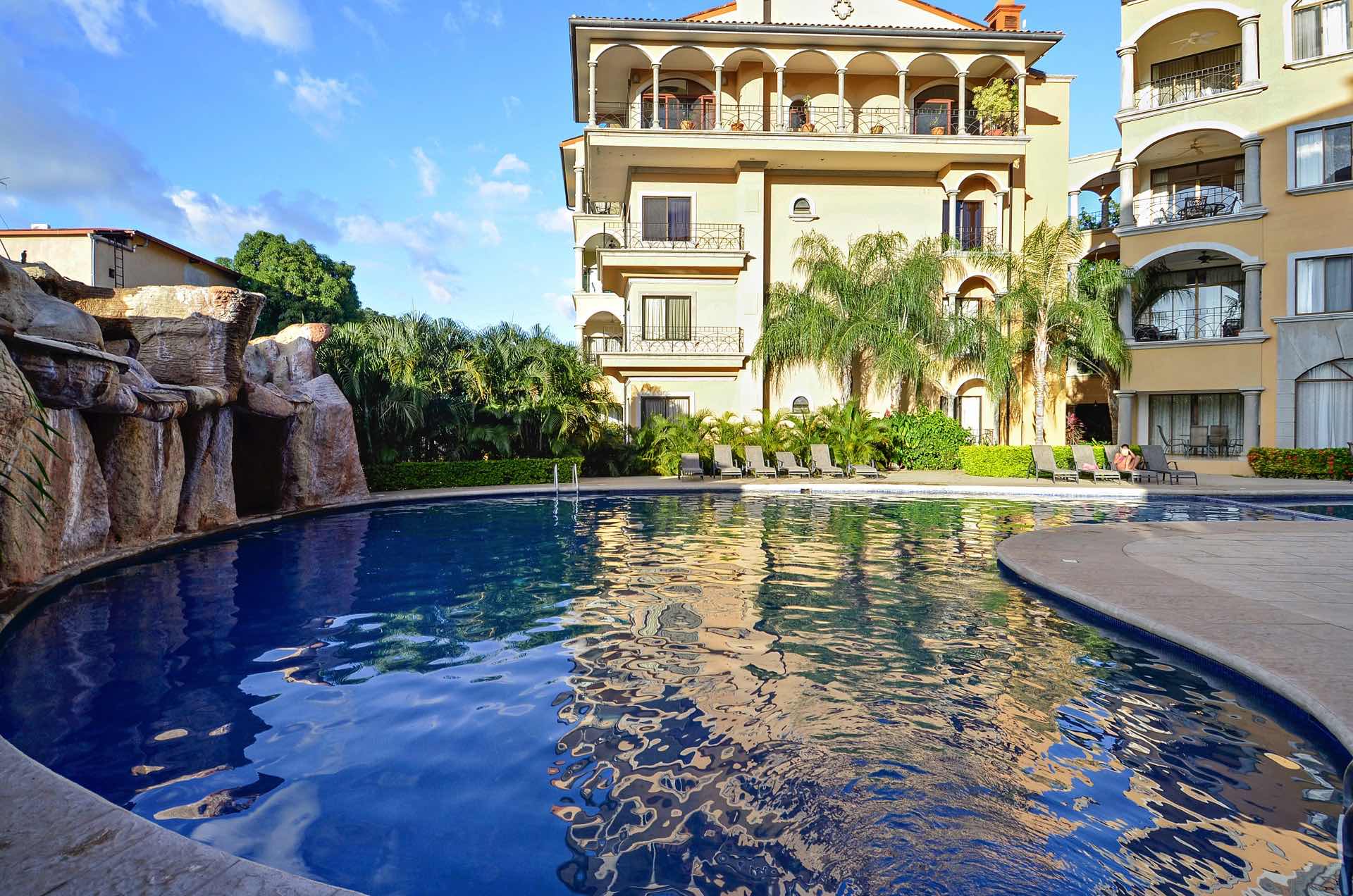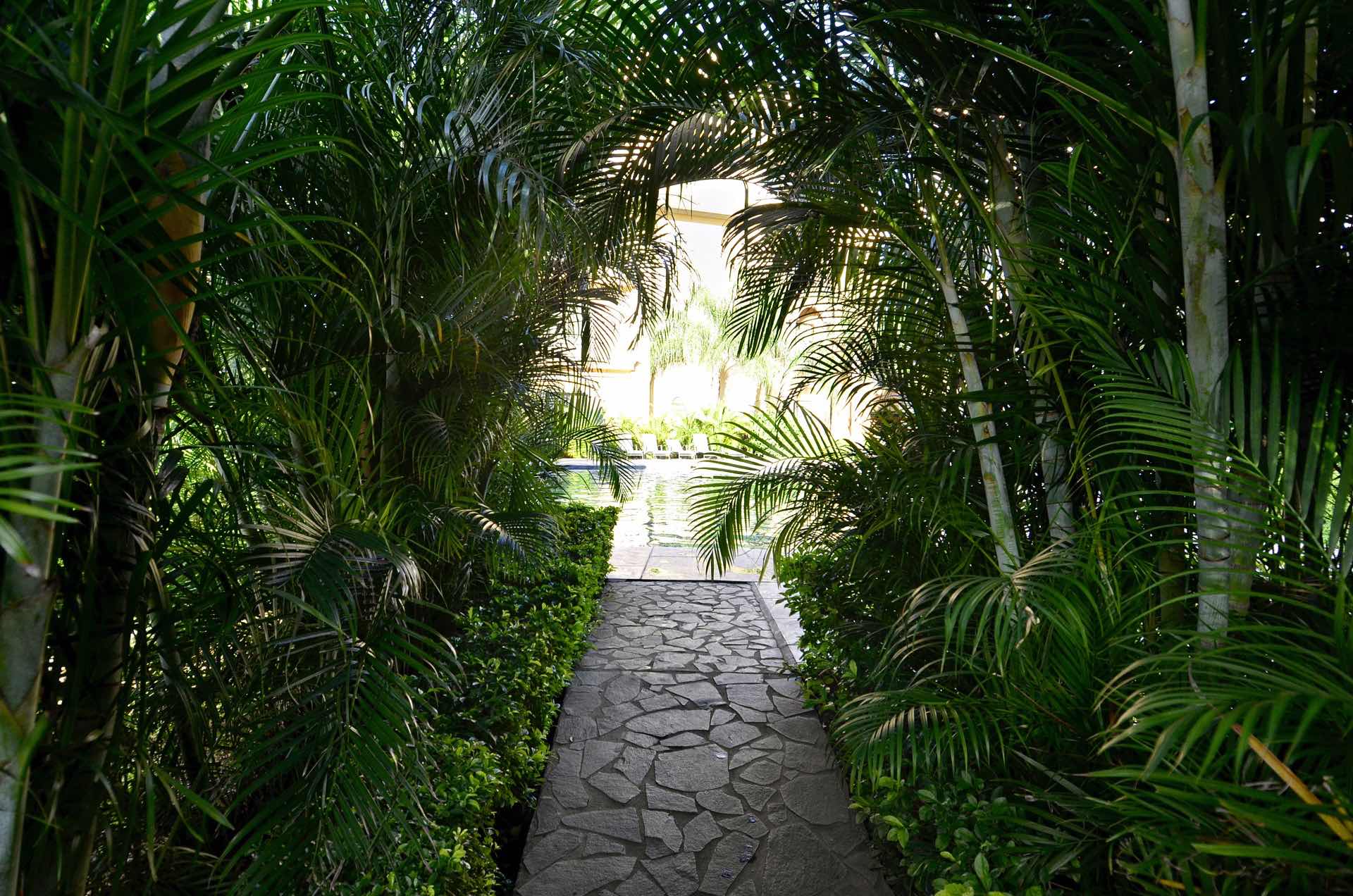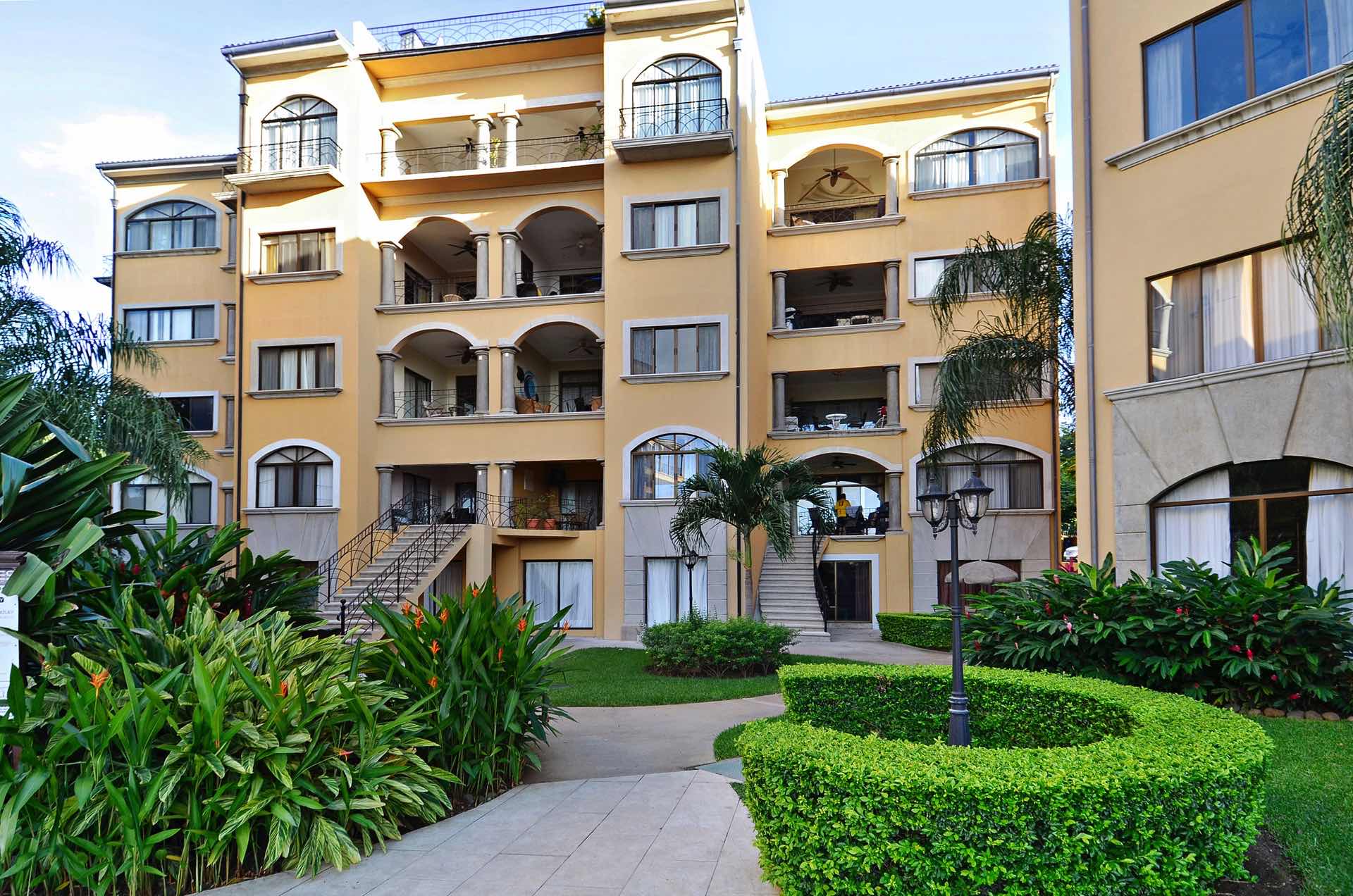 Welcome to dazzling ocean views and total tropical serenity – you've arrived at our marvelous Sunrise Penthouse!

A true 3-bedroom, 2-bathroom unit, the Sunrise Penthouse exhibits the pinnacle of luxury real estate in Costa Rica. Featuring two king beds, one queen, and an additional queen-sized aero mattress, the Sunrise Penthouse can sleep up to eight guests in great comfort and style.

Located in Sunrise Condominiums, the 3-Bedroom Penthouse is situated in one of the most desirable living complexes in all of Costa Rica. Sunrise Condominiums is a well-known name in the world of Costa Rica luxury real estate. Known for its top-notch security, spectacular ocean views and chic Mediterranean design, Sunrise Condominiums is an excellent choice for families and friends to call home base while staying in Tamarindo.

Our 3-Bedroom Sunrise Penthouse is perched on the complex's top floor – meaning you'll have your own private oasis for peace, quiet, and sweeping ocean views.

Each room is designed with airy, spacious floor plans. Tropical finishes help capture the rich natural beauty of Costa Rica – each artful detail working to bring the lush outdoor scenery inside to you. You'll feel the ocean breeze at your fingertips when you step onto your own private oceanview patio overlooking Tamarindo Beach. Soak up the sea air, inhale the tropical aromas and let it sink in – you've finally arrived in paradise.

Whether inside or out, expertly landscaped terraces and gardens feature tropical plants that make you feel as if you're staying at your own jungle castle. With the best views in town of the aquamarine Pacific during the day, and the dazzling hues of each night's sunset, it truly doesn't get much better than this.

Plus, you know what they say, "location, location, location!" The Sunrise Condominium complex is located in the heart of downtown Tamarindo – perfect for anyone who wants to be within walking distance to the beach, restaurants, shops, and other modern conveniences found in town.

You'll rest easy at our Sunrise 3-BR Penthouse knowing there is no other location that puts you so close to the beach AND downtown Tamarindo. Just step across the street and your toes are in the sand. Or, walk out the main door and discover all the amenities of downtown – from five-star international bistros to lovely craft boutiques and souvenir shops.

Worried about crowds or noise? Don't be. When you're up in the penthouse, you'll feel miles away from the hustle and bustle, immersed in your own private sanctuary. Just grab a drink, head to the patio, and watch the mesmerizing, panoramic views of the Gold Coast's best beaches, bays and bluffs. Relax – it's time to enjoy the Pura Vida lifestyle Costa Rica is known for and to experience a vacation that you'll never forget. And, as an extra benefit, you can rest even easier knowing Sunrise is equipped with 24-hour security and guarded, secure overnight parking.

SLEEPING ARRANGEMENTS (SLEEPS 8):

- Master Bedroom: King Bed

- Guest Bedroom: King Bed

- 2nd Guest Bedroom: Queen Bed

- Additional Sleeping: Queen Aerobed

| | Nightly | Weekly |
| --- | --- | --- |
| April 02 - April 30, 2018 | $177 | $1,239 |
| May 01 - June 15, 2018 | $208 | $1,456 |
| June 16 - August 19, 2018 | $225 | $1,575 |
| August 20 - October 31, 2018 | $160 | $1,120 |
| November 01 - November 17, 2018 | $177 | $1,239 |
| November 18 - November 25, 2018 | - | $1,491 |
| November 26 - December 18, 2018 | $177 | $1,239 |
| December 19 - December 25, 2018 | - | $2,905 |
| December 26 - January 01, 2019 | - | $3,640 |
| January 02 - January 05, 2019 | $520 | - |
| January 06 - March 31, 2019 | $250 | $1,750 |
| April 01 - April 12, 2019 | $177 | $1,239 |
| April 13 - April 21, 2019 | $415 | $2,905 |
Concierge Services Available
Thank you for entering your review. The review will become available to the system shortly.
Really nice condo in heart of Tamarindo
Rating:
Review Date: 03/26/2018
This top floor unit has terrific views of the ocean an mountains. It's close to beach, restaurants and shopping.
Manager Response: 04/07/2018
Response from Stay in Tamarindo
Thank you David! Its great to know you loved the exceptional views from the condo and the Tamarindo area in general. Thank you again for staying with us. All the best!
Sunrise condos #4
Rating:
Review Date: 03/19/2018
We stayed at the condos in the middle of March. For being off the ocean it couldn't of been a better location. This is the first time we went to the condo not directly on the beach. Our unit was on the fourth floor with good ocean views especially on the back balcony. Elevator and easy axis to the pool. Literally took us maybe one and a half minutes to walk cross the street for beach access. The beach had great places to rent surfboards for the day and the availability to rent beach chairs and umbrellas for a reasonable price. The condo was also close enough to downtown were you didn't need to rent a car or golf cart. We walked every day to restaurants to eat and places to shop. I love the condo had washer and dryer. Very convenient. The condo could use a little bit of new paint on doors and baseboards but overall it was a very nice place to stay and super convenient to everything tamarindo has to offer.
Manager Response: 04/07/2018
Response from Stay in Tamarindo
Thank you Karen for your kind review! Its great to hear you had a great time and enjoyed the condo and the area. Its true that Sunrise condos have the best location being so close to the beach, shops, restaurants and much more! Hope to see you back in Costa Rica very soon as we'd love to help you plan your vacation. Pura Vida :)
Best trip yet here. 4th year in a row and know we will be back.
Rating:
Review Date: 11/29/2017
Manager Response: 12/18/2017
Response from Stay in Tamarindo
Matthew, We love having you every year! Cant wait for your next visit ;) Pura Vida!!
Sunrise 4
Rating:
Review Date: 04/30/2017
The location is excellent, across the road from the beach. Chris and Adrianna, from the management team were outstanding in making or vacation go as smooth as possible.
Manager Response: 05/03/2017
Response from Stay in Tamarindo
Donald, It was a pleasure to assist you throughout your trip, we hope to have you back sometime! Pura vida!
Better than Expected.
Rating:
Review Date: 03/20/2017
Lovely Condo, Great Location.
I am hesitant to say how wonderful it was so that it does not get to popular.
Only bummer is it's close proximity to AQUA nightclub. As we were leaving to go to the Airport at 4:30AM people were still partying & the music was pumping.
Otherwise we couldn't have asked for a better place.
Manager Response: 03/21/2017
Response from Stay in Tamarindo
Dirk, We're very happy to know that you liked the condo and had a great experience. It is true it has a great location, so close to all the restaurants and stores (and one nightclub =) ) We hope to see you back here in sunny Costa Rica soon!
Amazing!
Rating:
Review Date: 02/22/2017
Great place and location! Resort was beautiful and very secure, short walk to town and all other amenities.
Manager Response: 02/25/2017
Response from Stay in Tamarindo
Thank you Walter! We're very happy to know that you liked the condo, the location and had a great experience, we hope to have you back soon!!
Another great stay 3rd years in a row. Always a pleasure
Rating:
Review Date: 12/03/2016
We love the place we look forward to it every year. Has everything you could possibly need.
Manager Response: 12/15/2016
Response from Stay in Tamarindo
Thank you Matthew & Beth! We're thrilled to know everything went great with your stay and enjoyed the place as usual. Looking forward to assist you and your family next year. See you soon, Pura Vida!
Exceeded Our Expectations !!!
Rating:
Review Date: 11/20/2016
We visited Tamarindo, Costa Rica for the first time and stayed at Sunrise Penthouse #4 from November 5 - 15, 2016.
First of all, we want to thank the "Stay in Tamarindo" staff...Cristina, Adriana, Gilda and our driver Johnny...you all Exceeded our Expectations which made our stay worry-free, safe and comfortable!!!
The airport transportation was provided in a safe, clean, comfortable vehicle and Johnny was more than happy to tell us about Costa Rica and answer all our questions. He also offered to stop along the way so we could get some groceries to get us through our first day, this was totally unexpected and we were truly grateful.
We arrived at the Penthouse suite and were amazed at how clean, comfortable & beautiful everything was...the pictures on the website are accurate and represent the suite well. The views were amazing from both the front and back patio areas. The furniture, beds, linens and everything in the kitchen were of top quality. This was by far the best suite in the complex.
We were under the impression that the suite contained a safe to store our passports, cash and valuables but we were unable to locate it. In addition, the wifi was not working very well. As it was a Sunday when were arrived, I waited until Monday to call the office about these items and as it turned out, this suite did not have a safe.
You will not believe what happened next...a new safe arrived and was installed as well as a new router for the wifi. We have traveled to many places where the customer service was "good at best" but this by far, Exceeded our Expectations !!!
The complex itself is very clean, safe and well maintained with 24 hour security staff, gardening staff and maid service, who are all very friendly.
I would highly recommend staying at Sunrise Penthouse #4 as the location is awesome and you will be safe, comfortable and well taken care of by a team of Customer Service Professionals.

Thank you again for making our tr
Manager Response: 11/25/2016
Response from Stay in Tamarindo
Thank you Darryl!! It was our pleasure assisting you during your vacation. We're thrilled to know everything went great with your trip and I'm so happy to hear how much you enjoyed the staff and services provided. We'd love to help you plan for another great stay when you're ready to come back down to CR! Thank you again for staying with us and we hope you make it back soon!!! Pura Vida.
Great condo near in downtown Tamarindo
Rating:
Review Date: 09/01/2016
The condo is very nice & clean, the common pool is great, and it's near to everything, just perfect, I definitely recommend it!
Manager Response: 09/08/2016
Response from Stay in Tamarindo
Thank you Laura! True, this condo is very nice and comfortable and with a Perfect location, just 1 min walk from the beach! :-) Thank you again for staying with us! Pura vida!
What a veiw!
Rating:
Review Date: 04/10/2016
This place was amazing. The views were spectacular. I am not sure there is anything nicer than either having coffee or a sunset cocktail on the terrace overlooking the beach. Great location. We were there with two teenage boys, who were able to walk down and go surfing whenever they wanted. There are two grocery stores right next to the condo and a better one down the street if you have a car (or a short taxi ride away). We were happy to stay in a few night and cook ourselves after a long day of activities. The boys were happy to have a few selection of movies to watch too. There are places to pick up food nearby if you don't want to cook or eat out. It is a short walk across the street to the beach. We are happy to have a short walk - because it was really hot. It was nice to head back to AC in the middle of the day - but still have the views of the beach.
The condo is on the 4th floor - we always used the stairs. There is an elevator but it is slow.
The beds were comfortable. There were plenty of towels - including beach towels (though it was so hot we never needed them). We noticed beach chairs but never carried them down. We rented chairs and an umbrella for about $10 on the beach. The sun is so strong -it is nice to have some shade. If you are going to spend a lot of time in the water, make sure to invest in really good sunscreen. Either research your activities well or use a concierge (they will build their fee into your trip). There are many choices and the prices seemed to be all over the place.
There was wifi - but on the weaker side. Not strong enough for any streaming or sending out any videos. (The boys were trying to share surf videos.) We were able to get our texts and emails and go online - so it was fine for that.


Manager Response: 05/09/2016
Response from Stay in Tamarindo
Hey Sallie, glad you enjoyed your time at our Penthouse! It is definitely an amazing commodity being right in the center of town in such a nice place. Thank you for letting us know about the Wi-Fi situation, we're already having our maintenance team change routers and make sure the speed at the house is good for videos and some other online tasks. Looking forward to seeing you soon! - Lucas
Sunrise condo
Rating:
Review Date: 03/20/2016
Very satisfied. Easy check in service. Location and apartment very well located and clean.
Manager Response: 03/25/2016
Response from Stay in Tamarindo
Matthew, thank you so much for your comments!! We're really happy to know you had a great experience, and would love to help you plan your stay for your next trip to CR! :) Pura vida! Gilda-
Awesome place to stay in Tamarindo
Rating:
Review Date: 03/13/2016
We loved our stay at Sunrise Condos in Tamarindo. Our condo was excellent with beautiful views. It was really nice to be able to sit on the balcony and watch the sunset! We loved that it was so close to the beach and very reasonably priced. The condo had everything we needed for a comfortable experience. The concierge services from Stay in Tamarindo were great! All of our transportation and excursions were right on time and we received exceptional service. Thank you for making our stay in Tamarindo so enjoyable. We would recommend Sunrise to anyone and we would definitely stay there again.
Manager Response: 03/26/2016
Response from Stay in Tamarindo
Hi Gregory! We're thrilled to hear you had a great experience! Don't hesitate to give us a call next time you come down to CR, we would love to help you plan for another excellent stay! Pura vida! -Gilda
Sunrise 4 Penthouse
Rating:
Review Date: 01/18/2016
Overall, our stay at the Sunrise penthouse was good. I was expecting that the location was a bit more remote than it turned out to be. The villa is located right in the heart of Tamarindo which provides convenient access to restaurants, shops, and the beach but it was also very noisy. There was a disco located right beside the villa which was hopping several nights until 4 am with loud music and people. So, if you're looking for a place with an active night life, this is your place. If you are looking for peace and quiet, I would suggest looking for something a bit further from town. The beach is awesome and the excursions arranged by the concierge were excellent.
A beautiful condo. Excellent property management company!
Rating:
Review Date: 08/18/2015
We stayed for 2 weeks at this rental. The condo is well appointed and the beds were super-comfy, not battle-fatigued like alot of the beds you see in rentals... The location was perfect, close to a slew of restaurants, across the street from the beach, and near alot of the surf shops and other tour companies, as well as a car rental office. The street is a bit noisy a few nights of the week, but keeping the fan running on the A/C helped alleviate that. The kitchen had everything we needed, the pool was a very good temperature, and Tamarindo is among the most beautiful beaches that we saw during our stay, and in our past travels.
We had a problem with the WiFi upon arrival and the folks at StayInTamarindo did everything to fix it for us. They were professional and pleasant to deal with and i would trust them for future rentals.
Your request has been sent. We look forward to meeting all your vacation needs!
Optional Guest Protect Plan travel insurance
The Guest Protect Plan from CSA Travel Protection Includes:
✓
Valuable benefits before, during and after your vacation
✓
Reimbursement of non-refundable trip costs if you must cancel your trip or cut it short due to covered sickness, injury or other events
✓
150% of trip cost coverage for covered trip interruptions
✓
24/7/365 emergency assistance hotline, plus access to a network of physicians
View complete plan details
Yes! I want the CSA Travel Protection Guest Protect Plan
No, I don't want this insurance and understand that I may be responsible for cancellation penalties in accordance with the Terms and Conditions, up to 100% of the rental costs.