As you begin planning your vacation, the question arises: should you be looking at Tamarindo, Costa Rica hotels? How about and Tamarindo, Costa Rica Airbnb Vrbo options? And is there any other option out there that you're missing?
Spoiler alert: Yes, there is.
Because in Costa Rica, you also have the option of working with an expert vacation specialist, who can not only connect you to the accommodations of your choosing but also to transportation, tours and activities, private services, and more.
The question is, which option is right for you? Let's break it down.
Comparing: The Basics
Decades ago, there were two basic options in travel: work with a travel agent or go it on your own. There were pros and cons to each – namely, that travel agents were expensive (and charged a hefty markup) but DIY travel was still very basic, with little more than a dogeared guidebook and a landline phone to help you through the process.
Luckily, the internet has changed – and dramatically elevated – your travel planning options.
Today, you have choice. Lots of it. Too much, perhaps? Because it can be a little overwhelming at times: There seems to be a dozen Big Websites for every aspect of planning – and another couple of hundred sites that dial down on every niche, interest, and travel type.
Whether it's because of or despite all this choice, today's travelers often take the middle road: They are very involved in their own planning but, unlike the DIY travelers of 30 years ago, they now have the benefit of reviews and online booking; no longer is this a realm of outdated guidebooks and international calling (often, with an English-to-Whatever dictionary by your side) to [hopefully] make reservations in a language you don't speak. Whew!
Sound familiar? Yeah, us too. And if that's the case, then you've probably run across the three major types of modern travel and their modern travel planning counterparts:
Hotels & Hotel Booking Websites
Look, we may be a vacation rental company, but we don't hate hotels! They have their advantages and they serve great purposes. For example, Tamarindo, Costa Rica hotels are perfect for one- or two-night stays, emergency plans (ex. a delayed flight), or ultra-budget travel, just to name a few.
When it comes to booking hotels, most travelers use hotel booking websites, with some pinch hitting from direct booking (on the hotel's website). Throughout this post, we'll discuss and compare the services you receive when you book hotels via either modality.
Airbnb & Vrbo
Most travelers are relatively new to the vacation rental game, so you may not know that travelers have been staying in vacation rentals for many, many decades. The difference is, back in the 1980s and before, you found vacation homes through back-of-magazine (or newspaper) ads, or a local rental agency's print catalog (which you had to send away for). It wasn't easy.
When Vrbo and its predecessors first emerged in the mid-1990s, they were a game-changer. Though these vacation rental websites were very different than they are today, suddenly, travelers had choice! Instead of one or two options, they had many.
Today, you have dozens if not hundreds or thousands, depending on your destination. And for many of you, Airbnb, Vrbo, and other sites and apps are your first stop in searching for vacation homes. But these are not your only options...
Vacation Specialists
Vacation specialist or travel agent? Splitting hairs or an important distinction? We say the latter.
While traditional travel agents could book travel anywhere, they were typically based in your home country. They may have traveled abroad but they couldn't specialize in anything but the booking software they used. They were Jacks and Janes of all destinations but masters of none.
Vacation specialists are not a new concept but they are a relatively new offering, thanks to the internet. These travel planners and destination specialists are based in your destination and are true experts in all things that destination – from accommodations to transportation to activities and beyond.
The difference is, whereas before the internet, it was a challenge to find a vacation specialist (let alone know which to entrust your travels to), today you can search, compare, and get to know them online, by email, by phone, and by text message. You can literally have a destination expert in your pocket!
Now, with all this said, let's discuss a few of the major comparisons between these travel styles and planning choices:
Comparing: Cost
This is a tough one to break down. Not because of so-called hidden costs to you, but because of the way the travel industry works. It's not a topic to tackle in a blog post – it takes insider knowledge and years to really understand all the ins and outs – but suffice it to say, there are many types of behind-the-scenes costs and overhead and etc. that can add up.
That said, we can talk about costs-to-you, at least in basic terms.
Hotel Booking Costs
For example, while online hotel booking sites often have the lowest prices (sometimes, even lower than booking Tamarindo, Costa Rica hotels directly), consider the other costs of your booking: You may not get to choose a room (or even your bedding layout); the hotel's complimentary breakfast may not be included in your rate (thus adding $$$ to your daily food cost); and other inclusion or exclusions that affect your bottom line.
Airbnb & Vrbo Booking Costs
With sites like Airbnb and Vrbo, you'll find that there are often costly add-ons, like cleaning fees and taxes that are not included in the initial rate. Beyond that, be very aware of the service fee, which can add hundreds and sometime thousands of dollars to your reservation. (Note: Our vacation home listings do not add extra fees and we include taxes in the displayed total rate. No bad surprises here!)
Vacation Specialist Service Costs
When it comes to vacation specialists, read the fine print. The good ones will not upcharge you – instead, they earn percentage commissions from the tours, activities, and other services you book – but other may tack on hundreds of dollars in service fees, plus commissions. (Note: Our vacation specialist and expert concierge services are completely free to you. Here's how we do it. Full transparency!)
Cost of a Hotel vs. Airbnb/Vrbo vs. a Vacation Specialist
Beyond the costs of booking these services, you'll want to look at the nightly costs, too. And in that, it's not quite apples to apples.
Consider that, at least here in Costa Rica, your Tamarindo, Costa Rica hotels vs. Tamarindo, Costa Rica Airbnb vs. Tamarindo, Costa Rica vacation specialists will all offer accommodations in the same general cost range – typically, $150-$750+ per night, depending on the service level, your requirements, and other factors.
What you get for that nightly cost can be vastly different, however: Most hotels, especially at the lower rate range, comprise a single room of perhaps 300 to 500 square feet, while private vacation rentals (either through an online booking site or your vacation specialist) are much more spacious and well equipped, often offering private pools, full and gourmet kitchens, ample gardens, indoor-outdoor living, sun terraces, and so much more.
So, as you make your comparisons, remember that cost is about more than the price.
Comparing: Service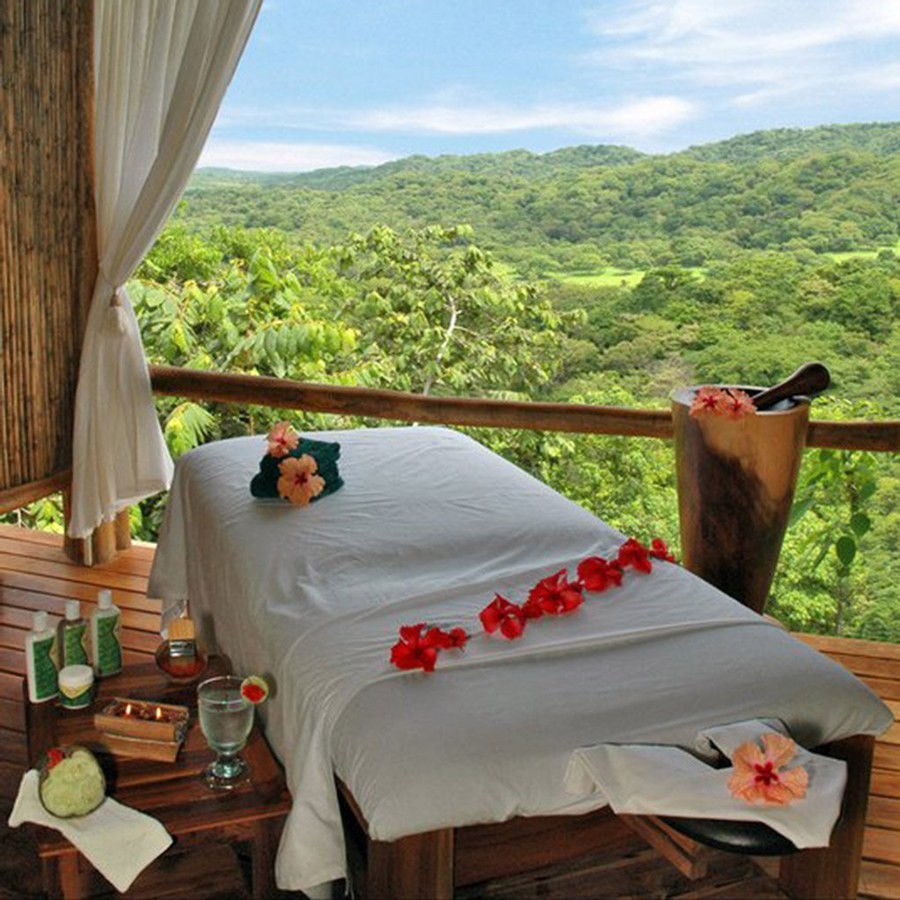 Again, this is a bit complicated to break down: First, there's the level of service provided when bookingthrough each of these services (ex. a hotel website vs. Airbnb vs. a vacation specialist); and then, there's the level of service to consider as a guest of a hotel vs. Airbnb vs. vacation specialist's client. Let's break them down:
Service Level Upon Booking
When it comes to service level upon booking, you'll receive the same basic service via any major booking website: Log into your account, make a booking, receive your confirmation via email. It's simple, it's easy (except when it's not), but there's not much service involved; there's no personal touch to booking websites (and for some people, that's anywhere from fine to a benefit!).
Working with a vacation specialist is another ballgame entirely; this is where the differences really kick into high gear. Whereas when you're booking Tamarindo, Costa Rica hotels or Airbnbs, you gather information and make a decision based on what you can glean, a vacation specialist works with you, one-on-one, every step of the way. It's very much a personal service, based on you, your travel companions, your budget, your needs, and a host of other factors. Again, at no-added cost.
Guest Service Level
Next, we can think about your received service level as a guest at a hotel vs. an Airbnb vs. as a vacation specialist's guest. And again, it's not quite comparing apples to apples....
Many travelers choose Tamarindo, Costa Rica hotels because of daily housekeeping, breakfast, room service and similar services. And, it's true: You'll get them at many hotels. But you can also receive these services at select vacation home (including many of ours).
Comparatively speaking, Airbnb and Vrbo were founded for self-service travelers. Most options do not include daily housekeeping, breakfast preparations, or similar services. You may even have to do your own laundry, take out your own trash, etc. But, because each home has a different owner, you'll have to read the fine print (including House Rules) to understand the full extent of Tamarindo, Costa Rica Airbnb or Vrbo services.
When you book with a vacation specialist, again – it's a very personalized service. If you want the space and privacy of a vacation home with the services of a hotel or resort, your vacation specialist will find it. That's their job. And you should know, at least here in Tamarindo, many of our vacation homes offer a wide and full range of boutique services, including housekeeping (anywhere from a few times a week to daily), daily breakfast preparation and, in some rentals, a full staff. You can also hire a personal chef, book spa services, and more.
Comparing: Pre-, Mid-, and Post-Support
Another major consideration is how much help you'll receive before, during, and after your trip.
And here, there's little comparison.
Regarding booking services, hotel booking websites, Airbnb, Vrbo, and others offer little support. Yes, they splash guarantees and insurance all over their websites, but they're only there to help with booking-related issues. (And even then, you're calling an 800 number and likely talking to someone several countries and time zones away from where you are.)
What happens if you forget your passport on a tour? Or your rental car breaks down? Or you need a recommendation for a restaurant worthy of a milestone celebration?
You're at the mercy of your host or hotel, which you'll only "meet" once you're already booked and locked in – and possible, already here in Costa Rica. With a vacation specialist, it's the exact and wonderful opposite. (Yes, we know we're biased!)
A vacation specialist is there to help, from well before you book a think, throughout your entire vacation, and into your post-trip travels. Whether you need a recommendation, are locked out of your accommodations, lose your passport, or experience flight delays, your vacation specialist is there. Beforeyou've booked a thing. You have the opportunity to connect in advance and build trust, before you board your flight.
And that's not just a huge difference but serious peace of mind.
Where to Stay in Tamarindo, Costa Rica
We can't recommend any Tamarindo, Costa Rica hotels or even Tamarindo, Costa Rica Airbnb options, but luxury vacation rentals are our forte. Welcome to what we think of as the best of both worlds! And remember, your reservation always includes our free vacation specialist services.
Tamarindo | 6 Bedrooms | 4 Bathrooms | Sleeps 12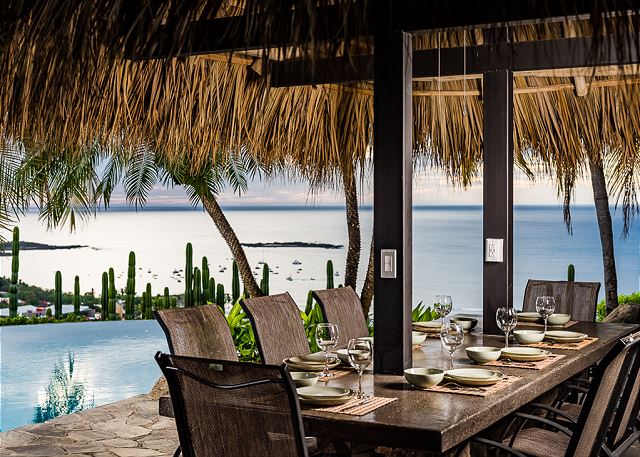 Perched on the crest overlooking Tamarindo Bay and the town of Tamarindo, Casa Leo Loco is a tropical-luxe beach house, incorporating terracotta flooring, locally sourced wood, and oversized glass doors that invite nature's exuberance into the home.
This is the kind of place where you want to lay in the sun and stay awhile: howler monkeys swing by, tropical flowers are always in bloom, and the ocean breeze plays on the air. The showcase here is unique multi-level infinity pool, set into a generous flagstone terrace and standing watch over stupendous sunsets and a sparkling display of stars after nightfall
Tamarindo | 3 Bedrooms | 3 Baths + 2 Half Bath(s) | Sleeps 12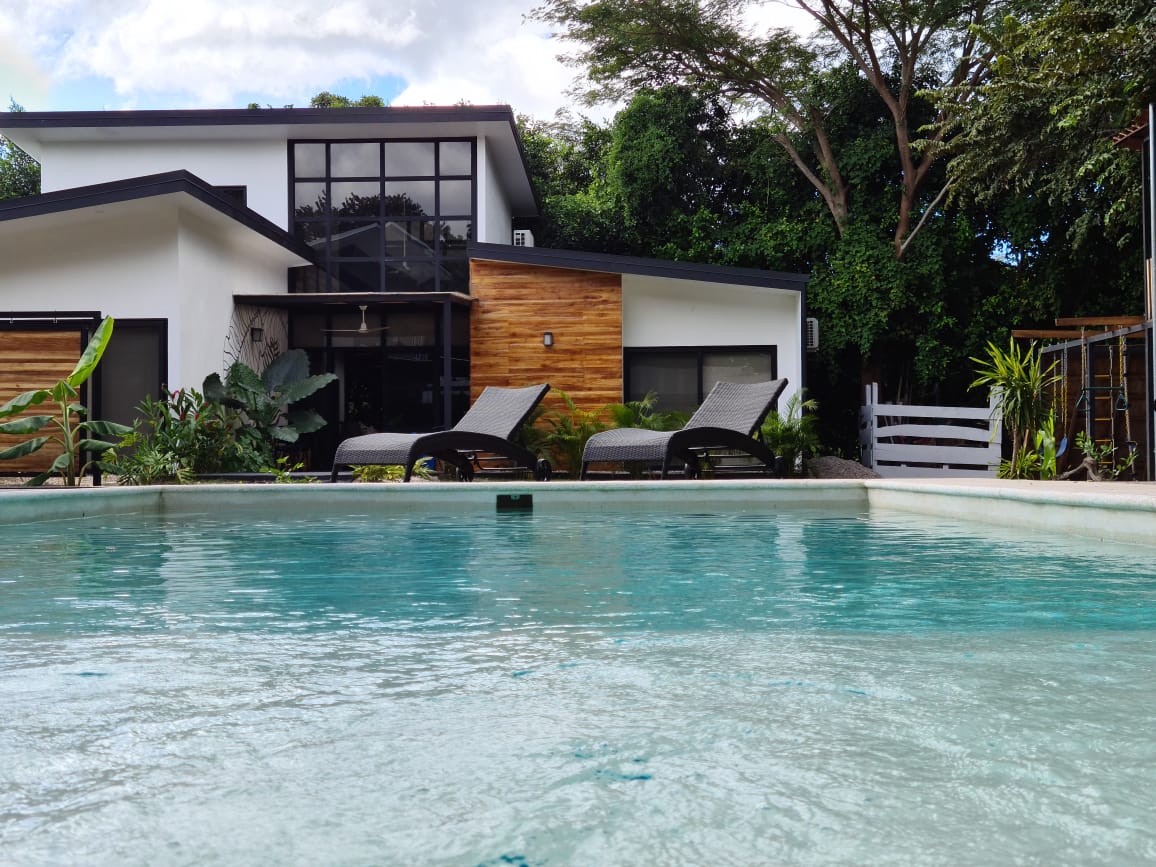 A modern home seemingly designed for outdoor living, tropical living, and time with family and friends, Casa Limoncillo is an invitation to enjoy a true taste of Costa Rica.
For here, your home-away-from-home is equipped with everything you crave – from a large, roofed rancho for outdoor lounging to a fire pit perfect for roasting marshmallows and stargazing. The kids will have a blast on the trampoline and jungle gym (with rock-climbing wall) and adults will spend most of their at-home time at the saltwater pool.
Hosts Erin and Eymhus live on the property with their family and pets, and are perfect "hands-on" advisors, offering a friendly recommendation or just a wave as you pass by.
Browse our Tamarindo Vacation Specialist Services & Homes
Go ahead – window shop a little! Browse our full inventory of Costa Rica vacation homes. Imagine yourself here. And, when you're ready, get in touch. We'll connect you with one of our vacation specialists, so you can begin planning a private-but-together, memory-building, dream-fulfilling stay at one of Costa Rica's top beach house rentals.
We look forward to it!