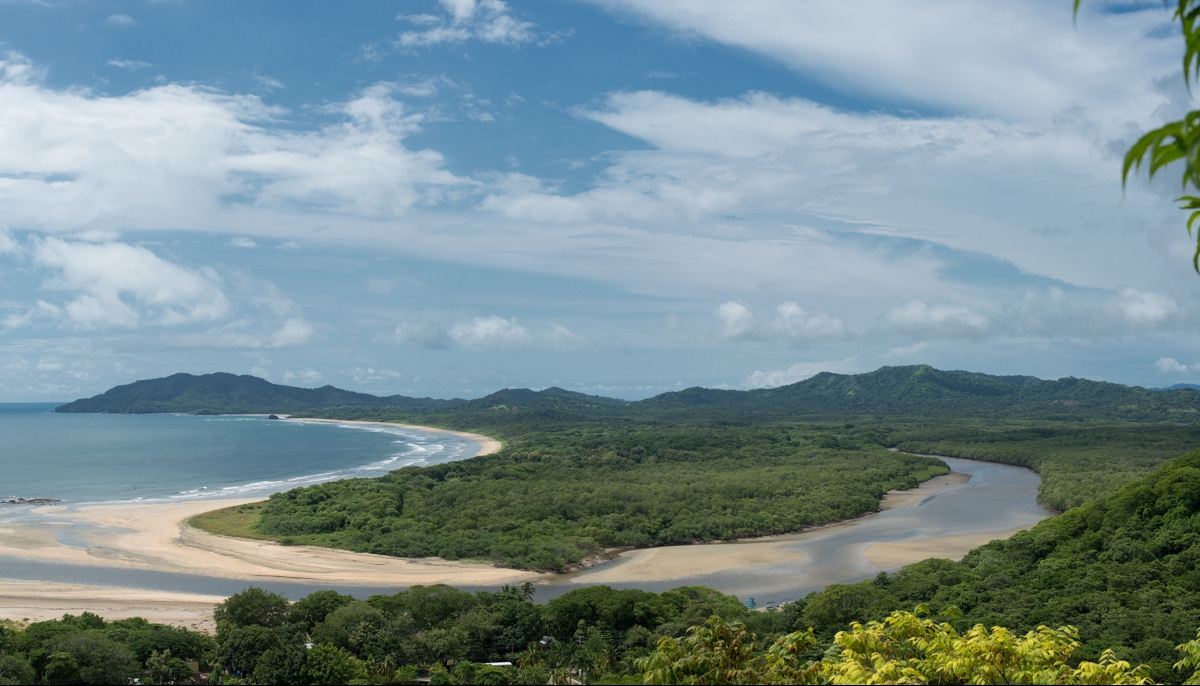 'Tis the season for thankfulness! And this November, as we reflect on another year in Tamarindo Beach, Guanacaste, we find we have so much to be grateful for.
We're Thankful for... Our Biodiversity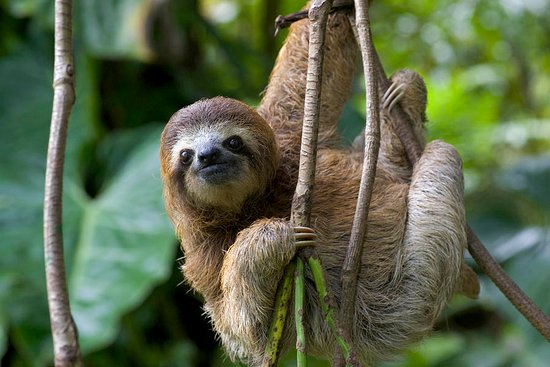 It's no secret that Costa Rica has a reputation for being one of the world's most nature-rich, biodiverse destinations in the world.
That's due to many things – from our rare ecosystems (like tropical dry forests and mangroves) the vast variations in topography and scenery you can experience, even in a country smaller than the state of West Virginia. In Costa Rica, you can literally wake up to sunrise over the Caribbean and sunset on the Pacific. You can whitewater raft the same day you climb a volcano. In a single day, you can spot howler monkeys, keel-billed toucans, leaf frogs, three-toed sloths, and even endangered to critically endangered species.
And right here in and around Tamarindo Beach, Guanacaste, you can experience some of the world's last tropical dry forests, watch endangered sea turtles lay their eggs, hike an ancient volcano's fumaroles and hot springs, and boat through one of Central America's largest concentration of aquatic birds and the most important migratory bird site of the Mesoamerican Pacific.
As we said, there's a lot to be thankful for. And we're just getting started!
We're Thankful for... Our Beaches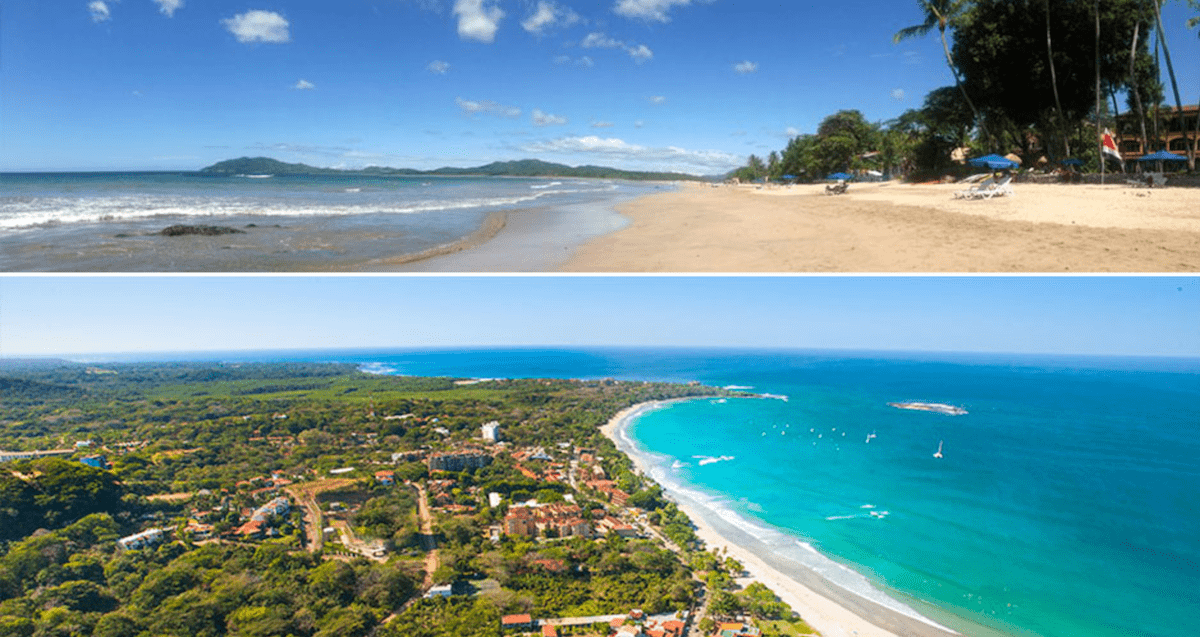 Did you know that Tamarindo is located on Costa Rica's Gold Coast? We know it's mostly self-explanatory, but that means sun-kissed, golden beaches for miles and miles.
Except when they're not gold. Sometimes, our beaches are cinnamon. Others, they're pink. And still others, they're black. But whatever beaches you visit, you're in for a real treat: Tamarindo and greater Guanacaste is home to raw, sheer, spectacular coastal beauty: palm-lined, sea almond-shaded, powder-soft sands that beg long strolls; rocky outcroppings that beg exploration at low tide; and hundreds of quiet little corners to discover.
You could spend an entire lifetime getting to know every big and small beach. And we're grateful we get to spend our lifetimes here, doing just that!
We're Thankful for... Our National Parks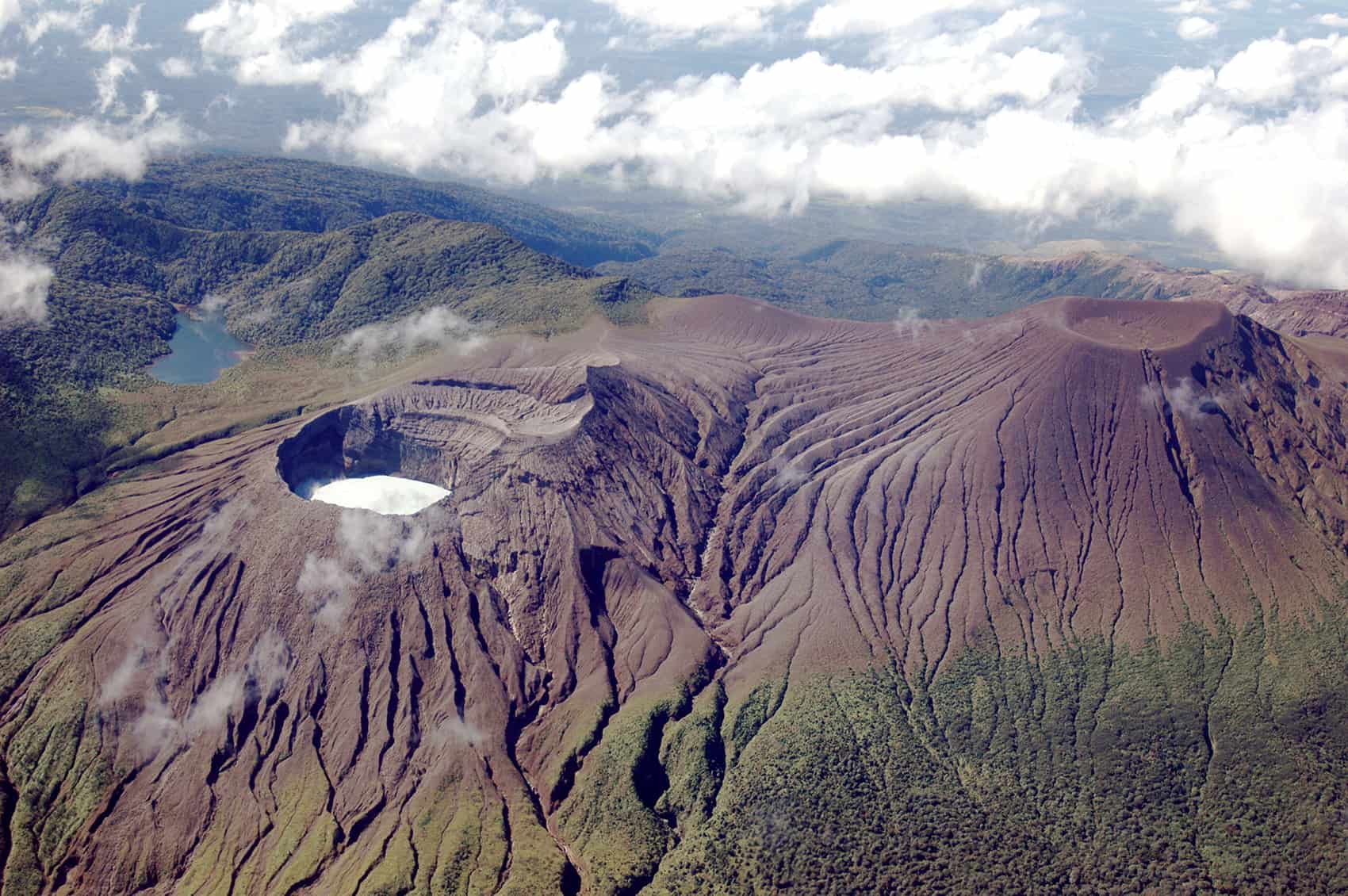 Costa Rica's national parks don't get enough fanfare. There, we said it!
It's true, though: When it comes to travel in and around Tamarindo Beach, Guanacaste, there's a lot of emphasis placed on attractions, things to do, and bucket-list experiences, but these don't often highlight our national parks. And oh, what national parks!
Let's start with a personal favorite, Rincón de la Vieja National Park. The destination with a watery skin and a fiery heart, Rincón de la Vieja National Park is one of Costa Rica's steamiest and coolest attractions, in every sense of the word. Here, still-active volcanoes and boiling mud pots meet cold-water cascades and misty cloud forest – a startling and striking combination of many natural wonders, conveniently distilled into one awesome national park. You can see why it's one of our favorite day trips!
Then, there's Palo Verde National Park (another great day trip!): home to a resounding dichotomy – rich and vibrant wetlands that simultaneously house one of the world's foremost examples of tropical dry forest – Palo Verde has been declared a "Wetland of International Importance," thanks to its 45,000 acres, Palo Verde National Park is home to 15 distinct habitats.
Up next, Santa Rosa National Park, Costa Rica's first national park and an untouched beauty still far off the nation's beaten path. This is where one of the world's last tropical dry forests meets endangered sea turtle nesting sites, where howler monkeys hoot in the trees and bats flutter through the air. It also protects critical habitats and prized Costa Rican history!
And we're just getting started... but perhaps our national parks are another post for another day. For now, we'll just say we love them and we're grateful for them.
We're Thankful for... Our Food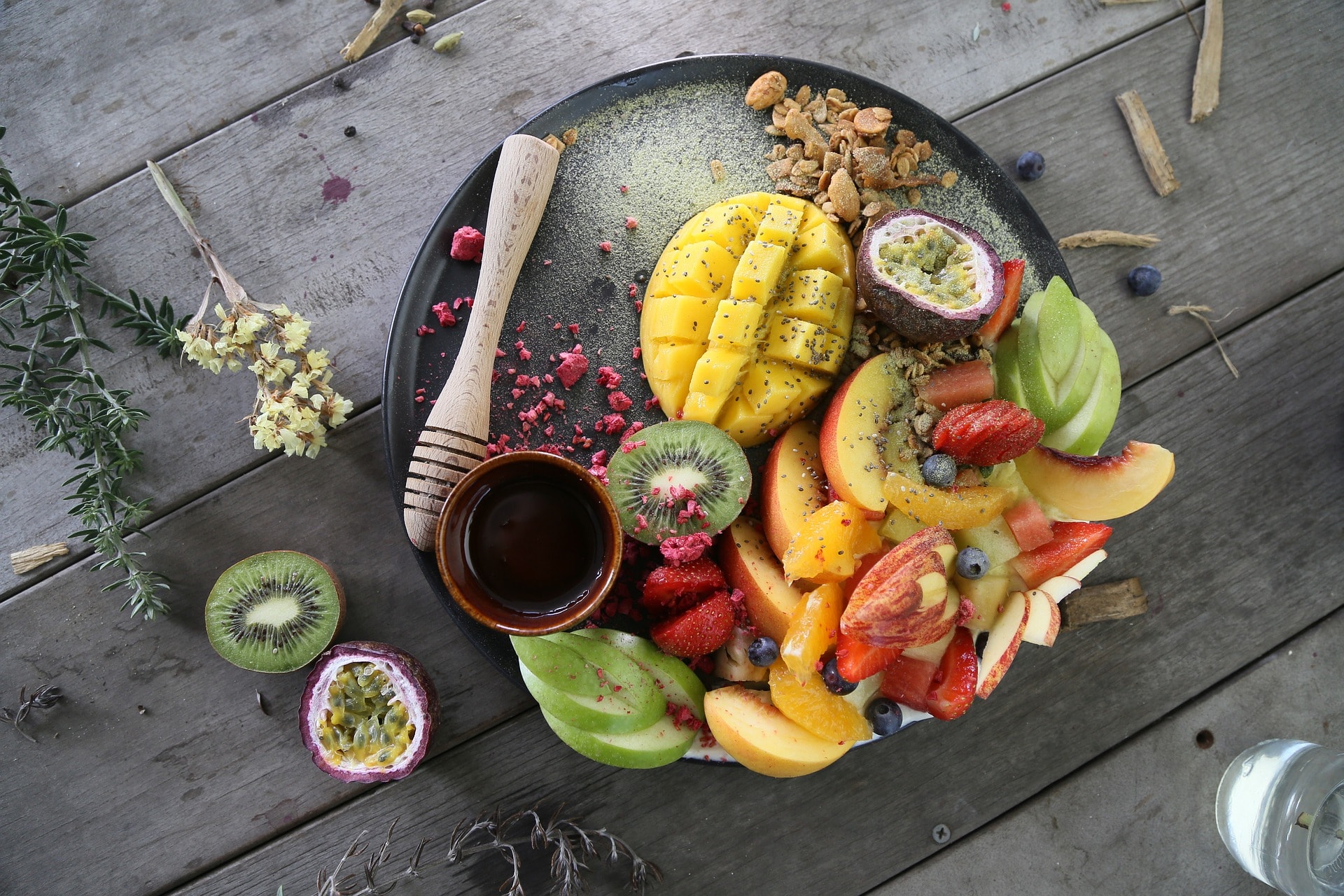 If you've never felt fresh mango juice run down your chin or had the luck to bite into an ultra-sweet mangosteen, picked at the peak of ripeness, then we'd say you should! Costa Rica's food, including everything you'll find around Tamarindo Beach, Guanacaste, begins with our fresh produce. And it simply doesn't get enough glory; it's incredible. In the true, wow-this-is-almost-unbelievable! sense of the word.
Because Costa Rica's food culture is really fresh food culture, traditionally crafted around what was picked from the ground, plucked from the sea, and sourced from the farm in the last few hours or days. Take all that, wrap it up in pre-Columbian culinary tradition and add a dash of local Lizano sauce, and you have a recipe for a fresh Costa Rican meal.
And did we mention, scientists believe our Pacific Coast diet is a major factor in Costa Rica's Blue Zone – one of the world's few places where the most residents live to be 100+? Yes, we'd say our local bounty is certainly something to count among our blessings!
We're Thankful for... Our Activities & Things to Do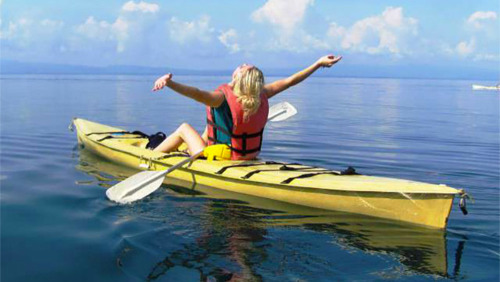 If we're not born here, we move to Costa Rica because we fall in love – with the people, the scenery, and, often, the sheer variety of things to do. This is the kind of place where you just don't get bored.
Certainly, we have a whole host of water activities, land activities, and full-day tours but it's even more than this. It's the year-round, outdoor lifestyle. It's being able to walk out your door and into the surf (and some of the world's greatest surf, at that!). It's walking to town and seeing monkeys and parrots along the way. It's the chance to surf, SUP, sail, hike, bike, off-road, swim, raft, and every other activity out mind can dream up, any day and any time of year.
It's everything and nothing, because it's really about the opportunity. And we are deliriously happy to have these opportunities.
We're Thankful for... Our People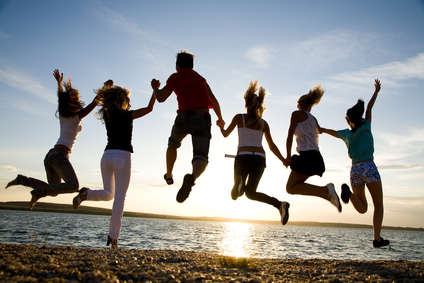 Great people are one of the greatest blessings in life. And this year, we are especially thankful for everyone who touches our lives – especially after the past few years of uncertainty. It is incredible to have you all in our lives.
We like to think of Tamarindo Beach, Guanacaste and our surrounds as Costa Rica's melting pot – a place where the world (residents and visitors) come together to enjoy the sun, surf, and the sand between our toes. Here, you don't have to be Canadian or American to celebrate Thanksgiving. Here, you don't have to believe in this or that to share in traditions. We just need to be ourselves, and there's nothing better than knowing that.
While we're on the topic of people, we are also wildly grateful to our Stay in Tamarindo team. Really, they're the best: wonderfully dedicated, wholly hospitable, and truly concerned with your experience in Costa Rica.
We are thankful for our company owners, who founded this business on a dream and dedication. For our property owners, who entrust their incredible homes to Stay in Tamarindo and our guests. For our reservations specialists and tour guides. For our housekeeping and maintenance staff. For our talented concierge, Cris. And for everyone who helps keep our balls in the air and the world spinning.
You are the best and we couldn't do this without you!
We're Thankful for... Our Ocean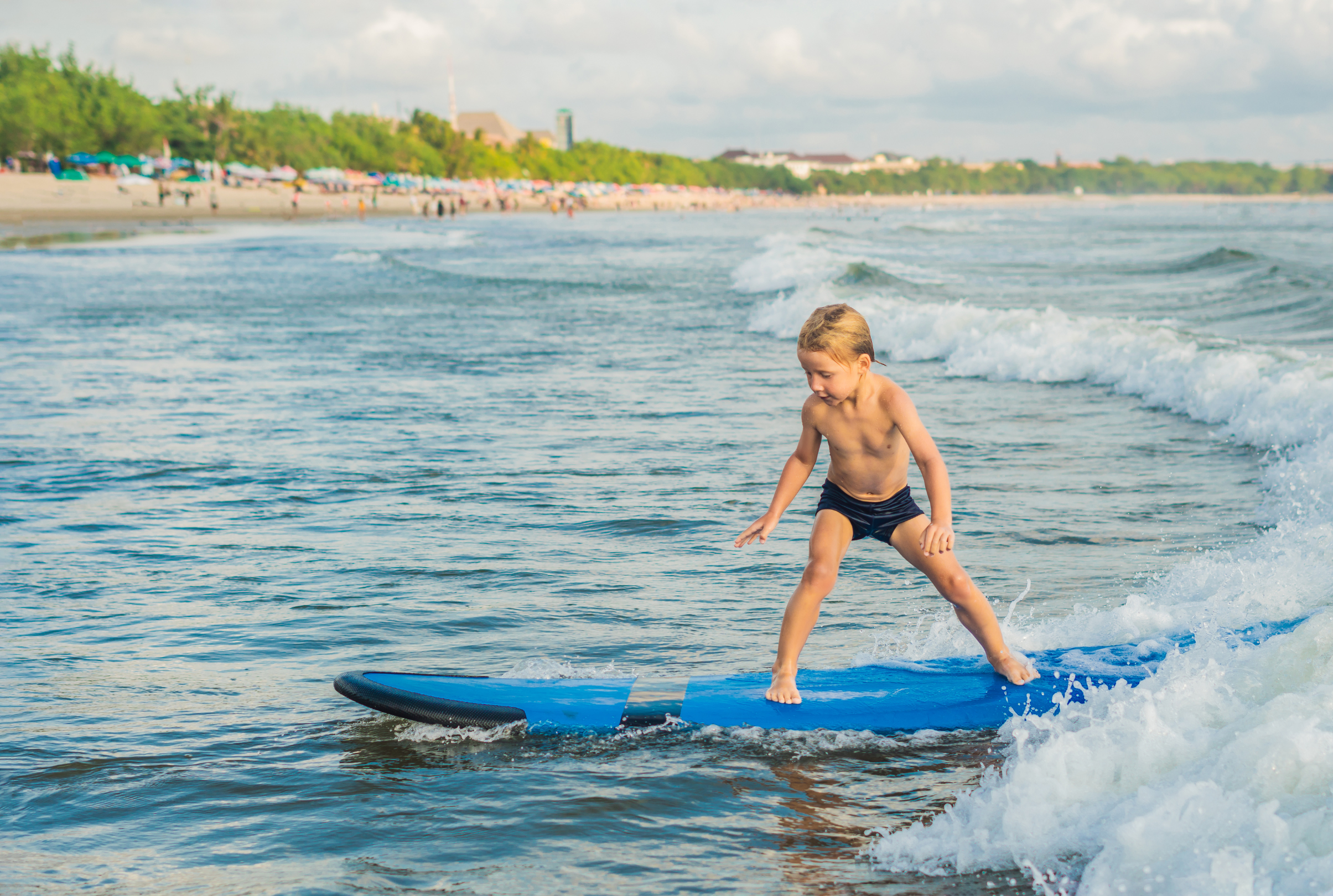 There's no doubt about it: the Pacific Ocean is a place of wonder. There is so much to inspire genuine awe and deep thanks, that we call ourselves lucky to also call this place home.
It sounds so clichéd, but Tamarindo's Pacific has something for everyone. For the children and families, there are tide pools to splash in and rocky outcroppings to explore at low tide; see how far you can get and how many fish pools, sea snails, and other creatures you can spot! For the anglers, there's some of the world's greatest sport fishing, ripe with opportunities to catch mahi-mahi, red snapper, yellowfin tuna, jacks, roosterfish, rainbow fish, sailfish, and so much more.
There's Tamarindo's famous surf, home to the massive waves, huge breaks, and pounding surf that have tested, bested, and inspired surfers for decades. (And yet, there are so many excellent beginner surf spots, too!) Surfers make pilgrimages to Tamarindo Beach, Guanacaste and our surrounds. Yeah, we're that  good.
And let's not forget the beaches and ocean waters that house our nesting sea turtles – that one can't-miss, make-forever-memories, you'll-probably-never-do-this-again experience in Costa Rica. Whether you pop just next door, to spot leatherbacks at Las Baulas National Marine Park or travel to the near sure-thing at Ostional Wildlife Refuge, where every year, tens of thousands of olive ridley turtles arrive in arribadas, aka mass nesting events, it's a sight to see!
What's more, we have ocean kayaking and SUP (stand-up paddle boarding), boogie boarding and sunset sailing, dolphin & whale watching and diving with giant manta rays, whose jaw-dropping wingspans stretch up to 20 feet...
The ocean is incredible and we are so here for it!
And We're Thankful for... You!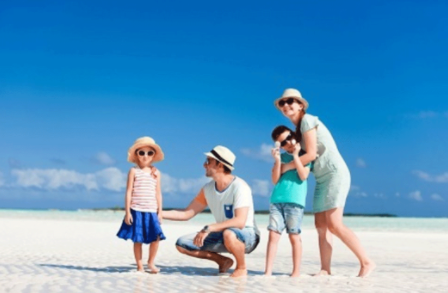 There's a lot more to be thankful for, of course, but we can't write a novel for Thanksgiving. So, we thought we'd wrap this one up with a huge thanks to you, our incredible clients.
You're the reason we do what we do. Your smiles of wonder and excitement upon arrival. Your forever memories and return visits. Your enthusiasm for Costa Rica and love of all things outdoors, the Pacific Ocean, and adventures.
Hospitality is what we do but hosting you is what we love. Thank you for making it all possible.
Tamarindo | 4 Bedrooms | 4 Baths + 1 Half Bath(s) | Sleeps 12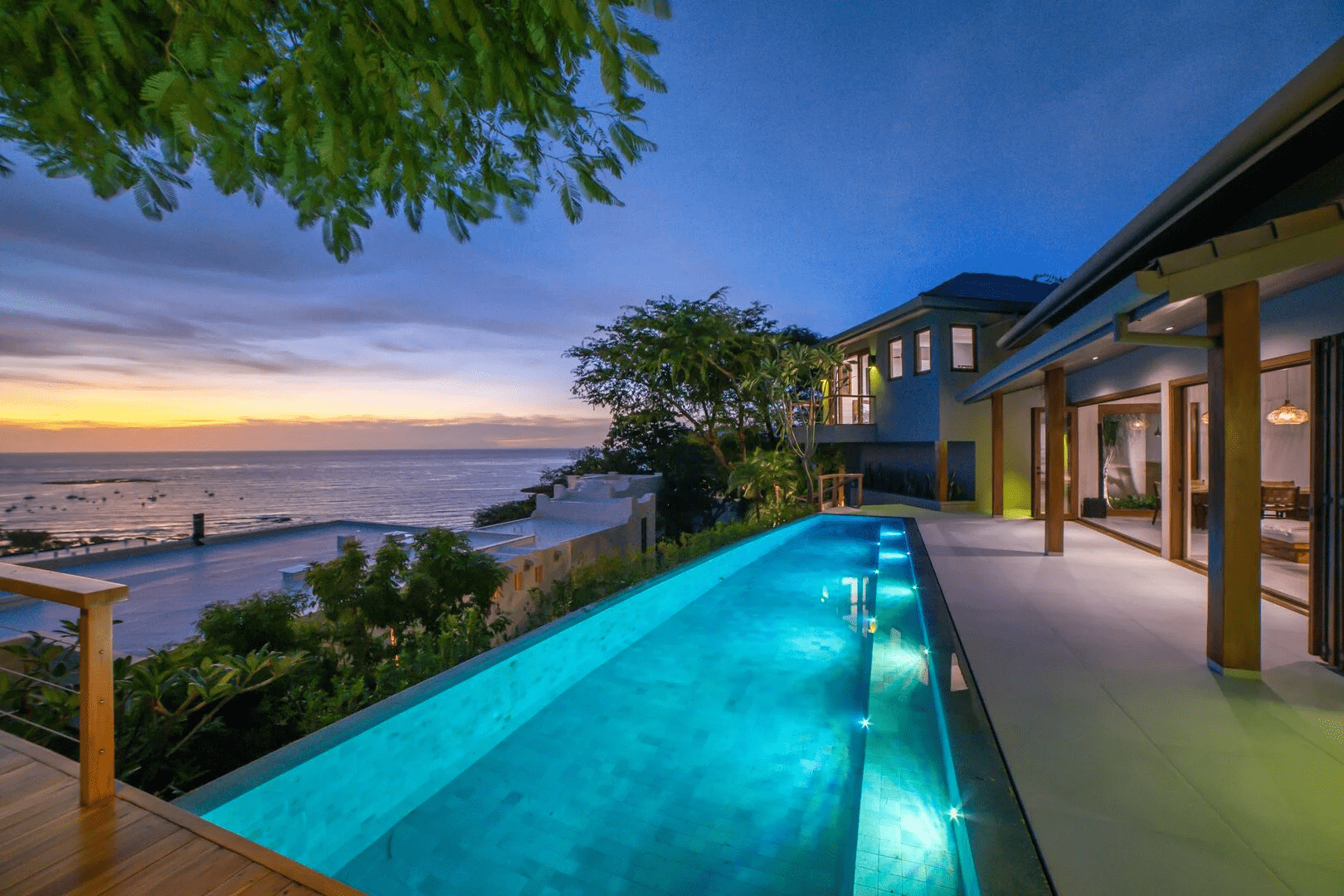 A unique (and uniquely spectacular) beach home, located in an exclusive gated community, Casa Olas sin Fin – the House of Endless Waves – is perched on a hilltop, overlooking rare tropical dry forest, abundant flora and fauna, and the scenic Pacific Ocean.
There's a lot we're thankful for here: views of Las Baulas National Marine Park, Playa Grande, Tamarindo Bay, and our mangroves. An incredible sense of privacy. Breathtaking sunsets. The sounds of nature and the melody of waves. A private infinity pool. Outdoor living, complete with terraces, balconies, outdoor dining, and a BBQ grill. And so much more...
4 Bedrooms | 4 Baths + 2 Half Bath(s) | Sleeps 14
Casa Tranquila, located within and surrounded by the breathtaking beauty of Tamarindo Preserve (Costa Rica's only beachfront gated community), is a spectacular luxury villa rental.
Set high on a bluff that owns sweeping Pacific views, this air-conditioned Costa Rica private villa reminds you of the good things in life. It is a masterpiece of tropical design: Stone floors, vaulted wood ceilings, artisan ceilings, and other design features emphasize the home's attention to detail, from its sleek modern lines to complementary rustic details.
Again, we save the best for last, because the star amenity at Casa Tranquila is full, free membership at the exclusive Tamarindo Preserve Beach Club, where you'll find a beachfront pool, yoga studio, five-star bistro, bar, and gym, plus a beautiful beach safe for swimming.
Something to Be Thankful for: Plan Your Next Trip to Tamarindo Beach, Guanacaste
At Stay in Tamarindo, we really are different. We really do care about you. And we really will go the extra mile.
We're going to work hard for you. We're going to follow up with you. And we're going to do everything we can, to ensure that this is not just your Best Vacation Ever, but also Everything You Want It to Be.
Because that is what we mean, when we talk about our quality of service: We want to transform the way you travel. We want to deliver the best everything you've ever experienced – including the best value. And we want you to go home completely fulfilled, whether you came to relax for a week straight or packed your days full of every adrenaline-soaked, high-adventure activity you could fit in.
So go ahead, give us a try. Embrace the experience. Live your best life. And now, book your best-ever vacation. It all starts with getting in touch with our concierge, Cris!