Does travel run through your veins and fuel your soul? Us, too. Prior to 2020, travel was a priority for so many of us. We craved it. We planned it. We looked forward to it. And then, like that – gone. No more plans, put a hold on your anticipation. Until now. Because now, the world is looking forward – is craving, planning, and anticipating healthy travel in 2022. The world is slowly but surely opening back up. Sometimes, it's two steps forward and one step back, but we're pushing toward our goal – toward the great wide world and all its wonderful promises. Again. Here in Costa Rica, our
borders have been open since mid-2020
. There's
no COVID test required
to enter the country. And we're naturally (literally and figuratively) one of the best places to travel in 2022. Hello, open spaces. Hello, sun and fresh air. Hello, outdoor everything. Hello, healthy travel. As you solidify your resolve for this new year – as you dream your dreams and plan your plans – make yourself one more promise: Let yourself be free again. And as you plan for that freedom, consider Costa Rica. With our
vast wilderness
and
miles of coastline
,
spectacular scenery
and long list of
outdoor diversions
, we're a perfect choice. We're waiting for you!
Safety Precautions for Healthy Travel in 2022
If you're still feeling some trepidation, know that a big key to healthy travel in 2022 is taking the
right precautions
. Here are a few to consider:
Mask Up
: Even if you don't often wear a mask "back home," don it for international travel: Masks have been shown to
drastically reduce your likelihood
of contracting or spreading COVID-19. As of publication, masks are required in airports and on planes, and are obligatory in public spaces in Costa Rica. (You don't need to wear one when you're at national parks, the beach, and other places where you can distance.)
Wash Your Hands
: We know – we've all been at this for nearly two years. You know to wash your hands. So, just consider this a friendly reminder: Wash them, whenever possible. (Costa Rica earns its stripes as one of the best places to travel in 2022 thanks to prevalent hand-washing stations outside many stores, restaurants, and more!)
Get Outside
: It's been shown that
outdoor activities are much safer
, with regard to COVID transmission rates. So, go somewhere that gets you outdoors and into the fresh air! Choose outdoor activities: Go hiking. Do some
stand-up paddle boarding
(SUP).
Kayaking
into the ocean or mangroves. Fly high with
zip-lining
. Explore the backroads via
ATV
or on
horseback
. Let the wind comb your hair and the sun warm your skin!
Eat al Fresco
: In the same vein as getting outdoors, eat outdoors! The fresh air and sunshine, paired with safe distancing, help make restaurants meals safe again. Relax. Enjoy. Eat all the delicious things!
Avoid Crowds
: One of the best things you can do for your health, whether you're at home or traveling, is to avoid crowded spots, long lines, and closed spaces. (Luckily, you'll find very few of those in Costa Rica, where you'll spend almost all your time outdoors and with plenty of personal space!)
Choose Private Accommodations
: The thought of close quarters isn't a pleasant one at any time, let alone in COVID times. Whenever possible, side-step the hotel and indulge in the luxury of privacy (and no shared spaces) at a vacation home or other private accommodation.
Drink Plenty of Water
: Airplane cabins are dry and Costa Rica is warm, especially when you're on a long hike or an outdoor adventure. It's easy to get dehydrated. So, do your body and favor and drink enough! It can help to bring a refillable water bottle with you everywhere, so you're never without a sip.
Stay in Tamarindo Health Protocols
Costa Rica has done a
great job with COVID protocols
. At Stay in Tamarindo, we do our part, too. Because you're our priority and 
we prioritize your safety
:
COVID Cleaning: Among other measures, we clean and sanitize all our vacation homes with both chlorine-based and organic disinfectants proven effective in killing COVID-19.
Courtesy Hand Sanitizer: We've equipped all our rentals with complementary hand sanitizer.
Masked Hospitality: All Stay in Tamarindo staff, including our cleaning crews, are fully masked during all moments of traveler contact.
Private Anything: If you'd feel more comfortable keeping your vacation private, our concierge can ensure that your travel plans – transportation, tours, and activities – are reserved for your party alone. We can even arrange for a private chef at your vacation home, to provide restaurant service without the restaurant location!
Travel Insurance: We would also like to encourage all our guests to purchase travel insurance for a peaceful and worry-free vacation.
If there's anything else you to plan for healthy travel, we're game! Please 
get in touch
 and tell us what we can do to make your travel worry free.
Best Places to Travel in 2022: Costa Rica (& Where to Stay)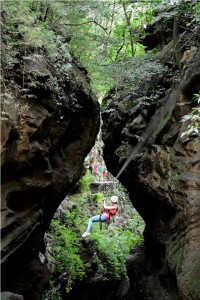 Costa Rica is
good for your health
. And that makes it one of the best places to travel in 2022. Because healthy travel is so much more than a destination that works to keep you safe. Traveling healthy means making healthy choices. It's getting outdoors and being active, in a way that doesn't make you feel like you're dragging yourself to the gym. It's trying new things – and a few of the old things that
bring you joy
and
relieve your stress
. It's expanding your horizons and willfully stepping outside your comfort zone. It's
boosting your happiness quotient
and forgetting to leave room for anything but enjoyment. It's first-hand perspective on the world and the people who inhabit it. It's an opportunity to not only be grateful, but to truly find your grace. And it's a return home, rejuvenated and ready to take on whatever life and work have in store. Because travel is a shortcut to endorphins and joy and all the good things in life. So, go ahead. Get outside. Enjoy nature. Explore. Adventure. Let yourself be free. Because it's going feel amazing.
Do This: Surf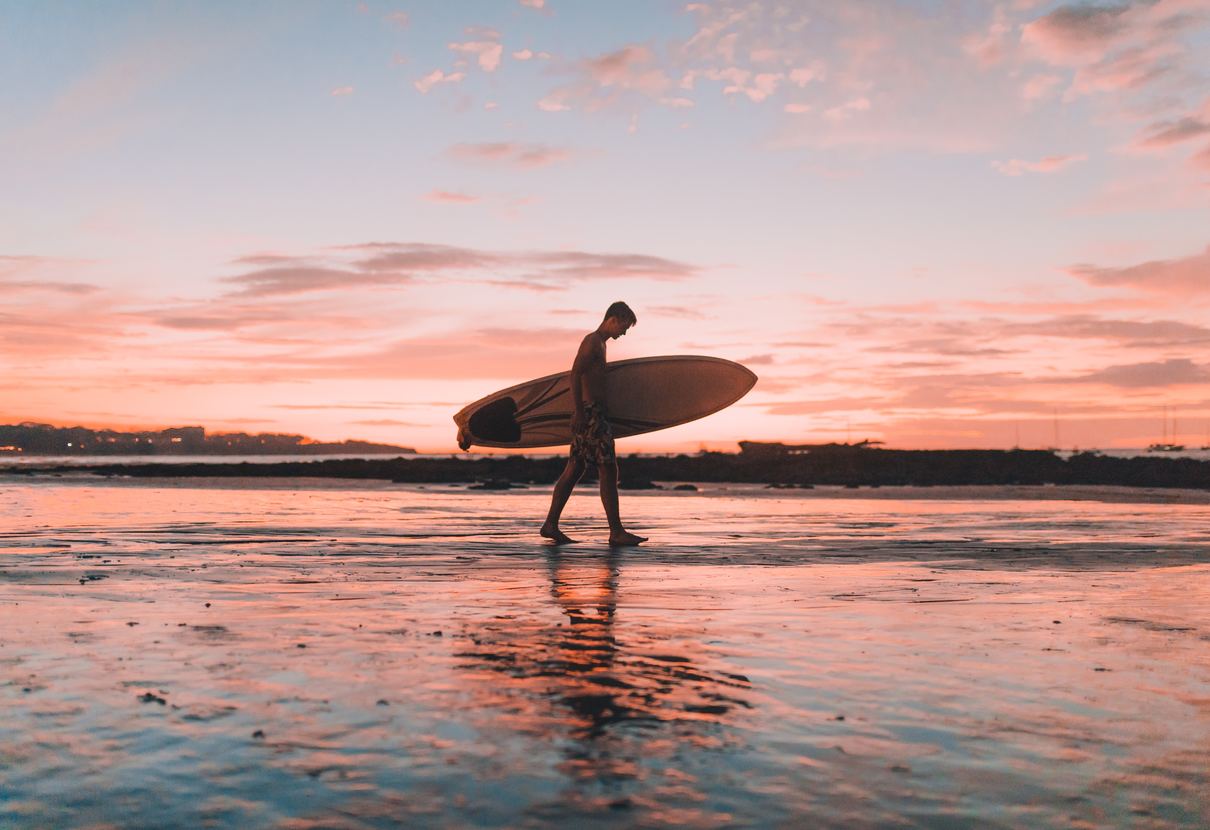 If there's one thing you simply
MUST
do while in Tamarindo, it's surf. And if you don't know how to surf, then take a surf lesson. Because visiting Tamarindo without surfing – well, that's like going to Paris and skipping the Eiffel Tower, the Louvre, and the Seine. Tamarindo's surf is
world-famous
 – and for good reason. With monster waves and gentle waves, sharp breaks and beginner surf spots alike, our beach town hosts the right kind of surf for 
every confidence and skill level
. Yes, even yours. And our patient, skilled, and experienced surf instructors know these waves, inside and out. So, whether you're a 
brand-new beginner
 looking to get up on a board for the first time, or a 
seasoned surfer
 looking to challenge yourself to something new, our certified instructors will tailor your lesson and your locale to your level.
Hacienda Pinilla | 4 Bedrooms | 3 Baths | Sleeps 8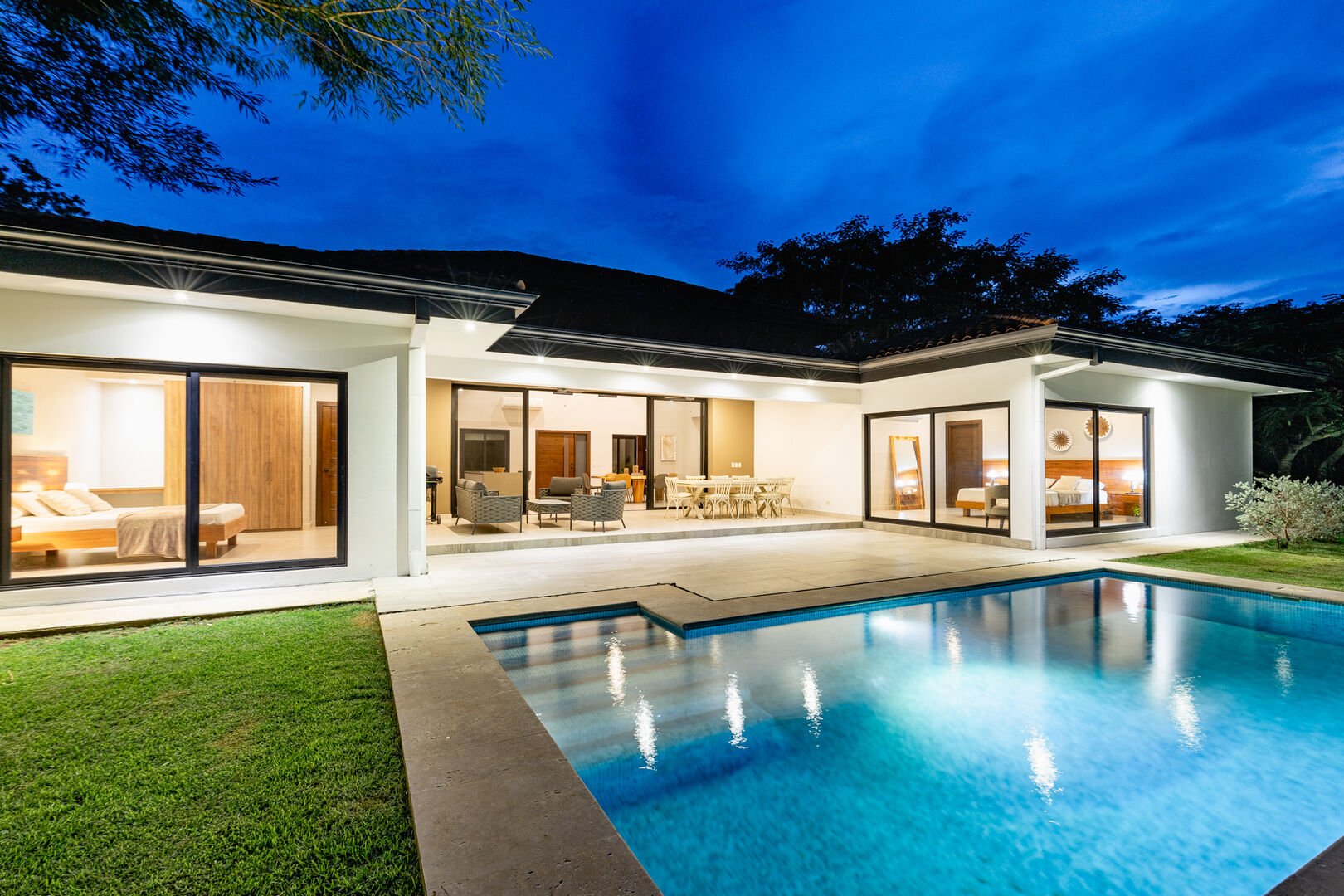 One of our newest homes, Casa Kenkai is located in the spectacular
golf course-view community
of Reserva de Golf in Hacienda Pinilla. Lush views unfold and enfold this lovely four-bedroom Hacienda Pinilla rental, where the centerpiece undoubtedly resides outdoors:
a private outdoor pool
, fronted by golf course and bathed alternately in warm sunlight and cool moonlight. The same light streams through indoors, pouring through ample glass and meeting high ceilings and a neutral color palette. Because Casa Kenkai is the kind of place that sheds expectation and has no airs. Whether you're seeking a
quiet getaway
or a
no-holds-barred exploration of paradise
, this welcoming home serves as willing host. You're minutes to
Hacienda Pinilla's luxury amenities
– walking trails and golf game, pristine beaches and tennis courts, beachfront resort pool and horse stables – and a short drive to Tamarindo and all the area's many attractions. So, go ahead – give yourself permission to just
be
. To travel again. To see a new slice of the world. And to base it right here, at Casa Kenkai. This is your breath of fresh air – your everyday reminder to pause and recognize that you're here. You're finally traveling again. And it is glorious.
Do This: Mangrove Kayaking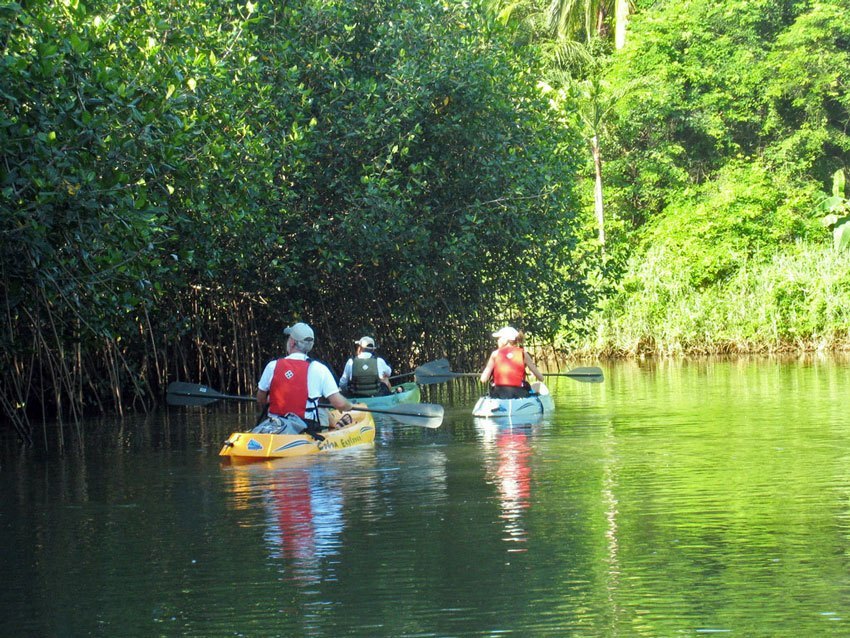 One of our prized only-in-Tamarindo adventures, mangrove kayaking is an adventure into both the known and the unknown. Because, while you may know that this
brackish paradise
promise towering trees and abundant wildlife, you can't know (until you
know
) what it's like to come face-to-face with curious monkeys and spiny ctenosaurs, lazy crocodiles and water birds.
Hacienda Pinilla | 6 Bedrooms | 6 Baths + 1 Half Bath | Sleeps 16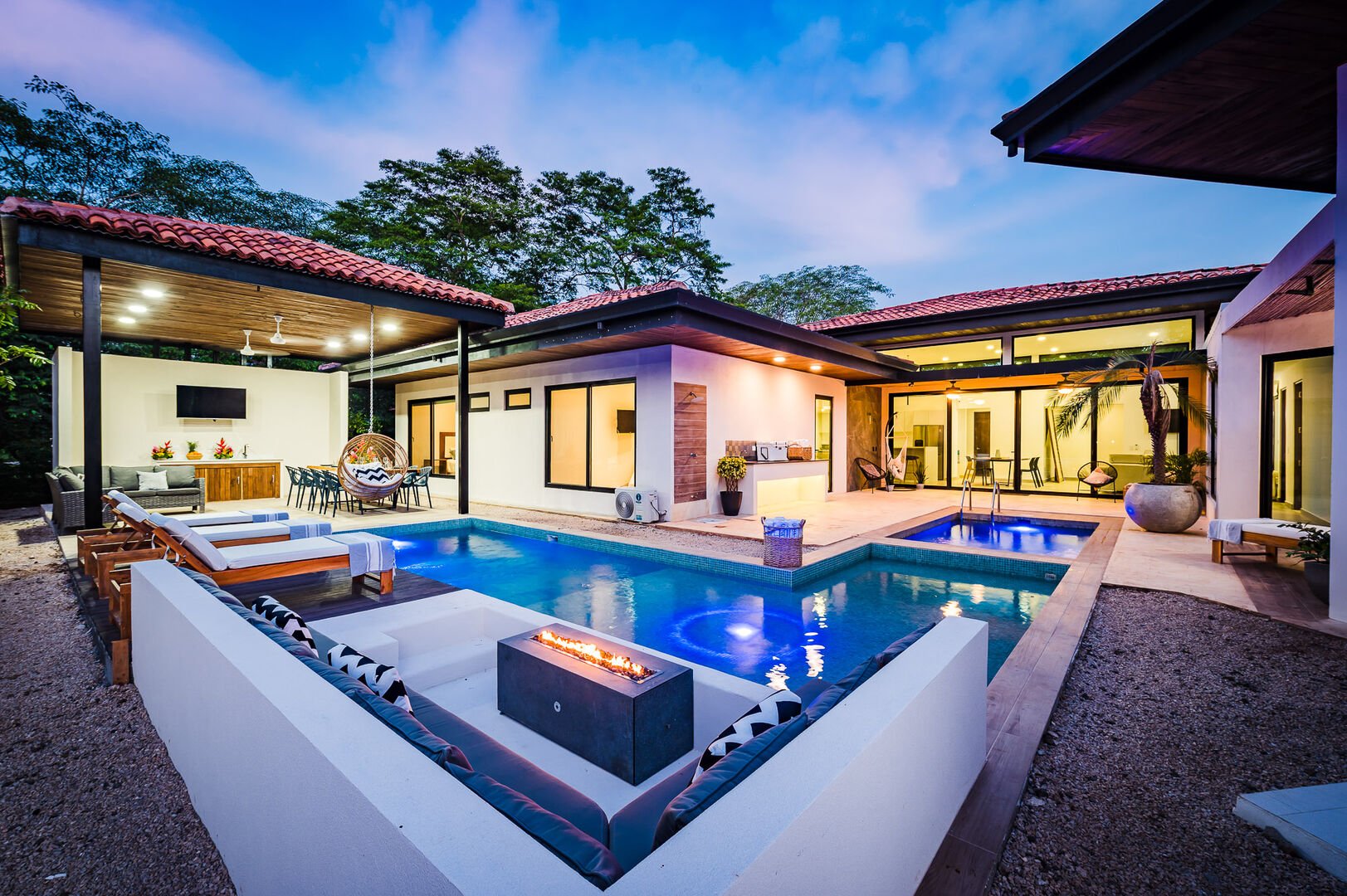 One of our newest vacation rentals, Villa Uana is a spectacular homage to
minimalistic design
and
modern spaces
that not only complement but blend with the
natural surrounds
. Welcome to the luxury of privacy and your
own private oasis
. In a word, Villa Uana is bliss. Tropical. Exclusive. Peaceful. Located inside Hacienda Pinilla's quiet Brisas community, this luxury rental doesn't do anything by halves: Here, you'll find not one pool, but
two private swimming pools
. Not one outdoor lounge space, but
several outdoor lounge spaces
– some sun-drenched, other shaded. And then, there's the
outdoor fire pit
and
dining area
(when paired at night with outdoor lighting, it's spectacular!),
two outdoor showers
, a
hidden hot tub
, and several rooms with direct access to the garden and pool area – well, you'll see why we called it bliss. And an oasis. All this, where monkeys play in a towering Guanacaste tree. All this, surrounded by lush palms and dense foliage. All this, within Hacienda Pinilla, a luxury community home to an 18-hole golf course, hiking and biking trails, a spectacular Beach Club, and so much more. Because healthy travel doesn't mean giving up the things you love.
Do This: Hike a Volcano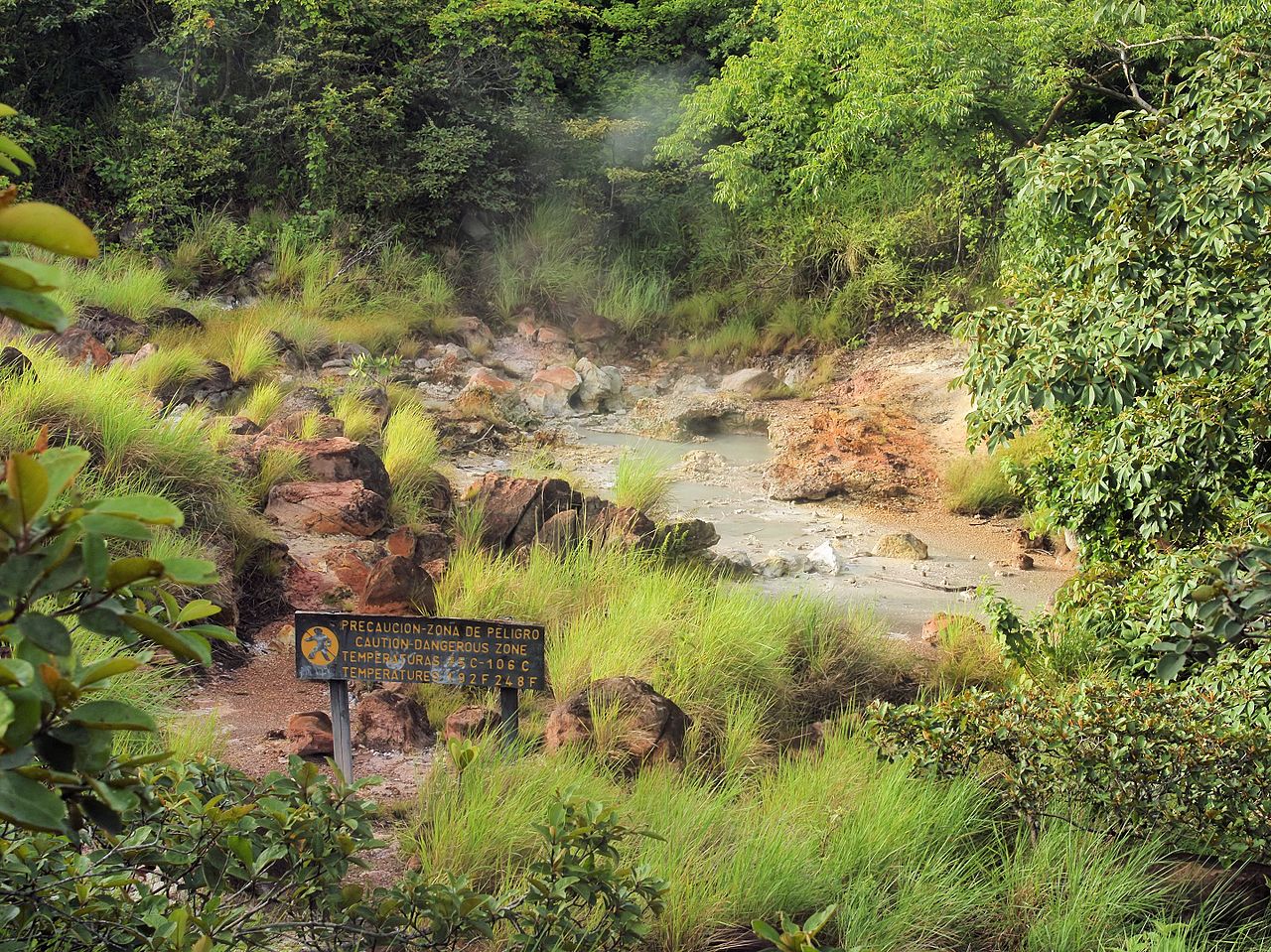 There's something so unadulterated and wild about visiting an active volcano. And if we had to pick just one, it would be 
Rincón de la Vieja Volcano
, a 1-million-year-old andesitic complex volcano located about two hours from Tamarindo. A destination unto itself, you could fill and day (and more) enjoying all that this smoke-belching behemoth has to offer. So, we'll leave you with just a taste – with just a sampling of what you could do. And that includes
swimming in cool lagoons
, 
traversing waterfalls
, soaking in 
mineral hot springs
, 
coating yourself in volcanic mud
, 
peeking into a mini-volcano
, and so much more.
Hacienda Pinilla | 4 Bedrooms | 4 Baths | Sleeps 11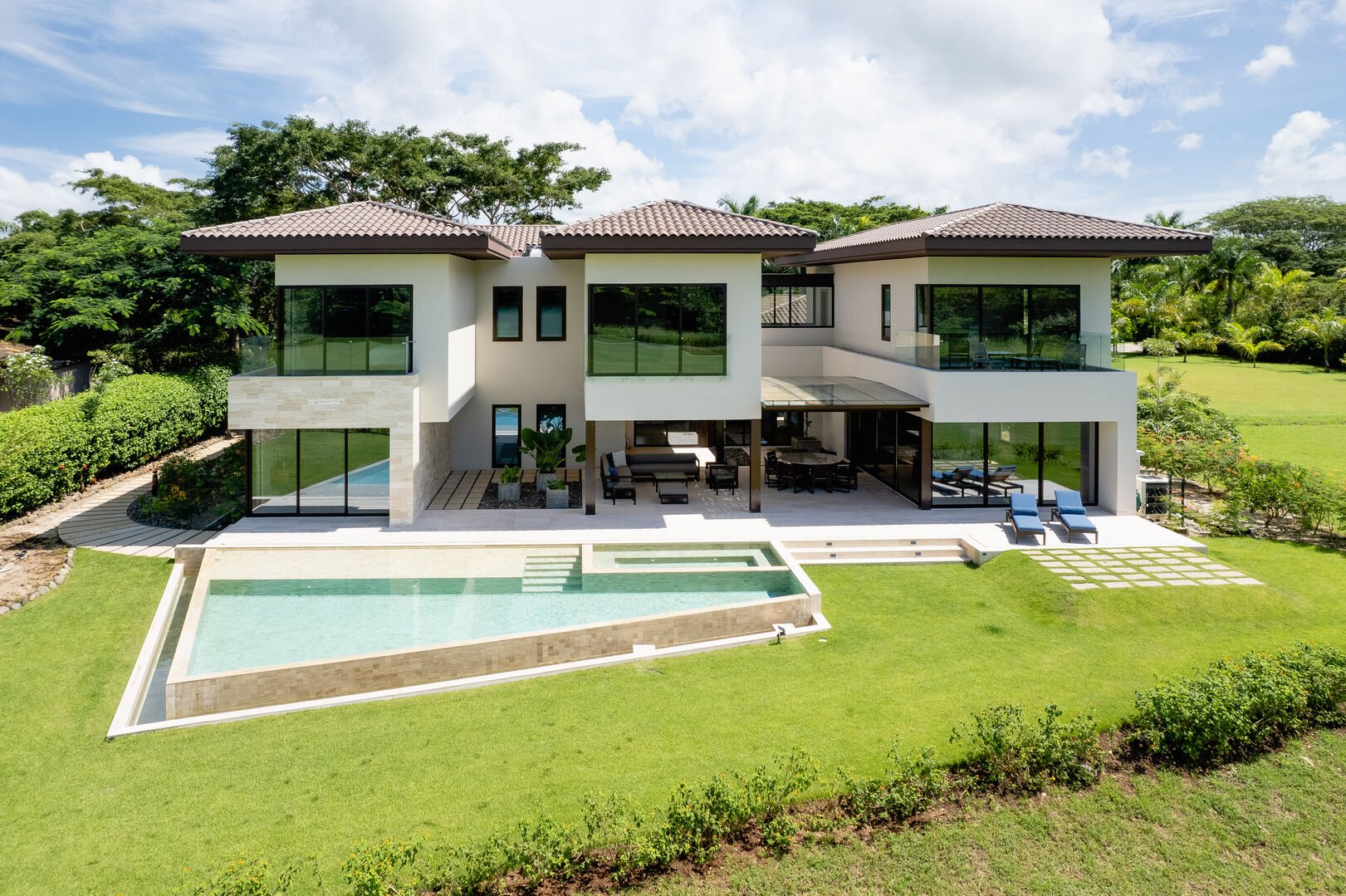 Another of our newer rentals, Casa Guayacan sits just
steps to the beach
. Yes, we said steps to the beach. Should we begin and end with that? Because it would be enough. But Casa Guayacan deserves more. So very much more. Because this is a home
outfitted with every comfort
, where
indoor-outdoor living
spaces lead your eye and gait outdoors, to a geometric
private infinity pool
and
golf course views
. While you're here, look right. Because the
Pacific Ocean is right there
– just a morning stroll or sunset walk down the road and out onto
pristine beach
, where you're often the only soul in sight. But again, we said that Casa Guayacan is so much more. And here, more means
two master bedroom suites
(each with private outdoor access), an
outdoor shower
, a grill station with
outdoor shaded seating
, and a neutral color palette, all wrapped in
tropical forest
and the lure of
Hacienda Pinilla's luxury amenities
. It's time. Answer the call. Travel again!
Ready to Plan Healthy Travel for 2022?
If you'd like help making the most of your time in Costa Rica or planning your day trips from Tamarindo, please 
get in touch
 with our concierge, Cris! Her services are free and we promise, she'll hook you up with the best option to match your day-touring, make-the-most-of-it adventure style.