This Gold Coast mini-metropolis is one of Costa Rica's hottest tourism hotspots, packed with everything from golden sand and cerulean sea, to incredible restaurants and hopping nightlife. Our Tamarindo travel guide gets your planning started on the right foot. You will appreciate how well-equipped our beach town is, and you will love how spectacularly beautiful it is: epic sunsets and breaching whales, underwater worlds and nesting sea turtles. Undoubtedly, Tamarindo is a hotspot for family reunions, destination weddings, relaxing retreats, and everything in between.
Tamarindo Overview:
Location
: North-Pacific Costa Rica, aka The Gold Coast
Average Temperature
: 75-95º F (23-35º C)
Landscape
: Lots of tropical ocean, dry and wet forest, and desert-like landscapes (inland)
Closest Airport
: Daniel Oduber Quirós International Airport (LIR) – about 75 minutes
Top Activities
: Surfing, SUP, Catamaran Sailing, Turtle Nesting, Snorkeling & Scuba Diving, Wildlife & Nature Tours, Sports Fishing, Swimming, and Golf
Top Attractions
: Beaches, Las Baulas Marine Park (turtle watching), Tamarindo Wildlife Refuge, Catalina Islands (scuba & snorkeling), Nightlife
Great for
: Families & Family Reunions, Couples & Honeymooners, Destination Weddings, Surfers, Nature Lovers
We Recommend
: Surfing is a Tamarindo must, even for beginners! Ask us about surf lessons or just rent a board on your own, and hop right on in. Everyone should tick
Surf in Tamarindo
off their bucket list!
About Tamarindo:
Once a funky fishing town, today Tamarindo lives by a motto of "
surf, eat,
and
have fun
". And have fun, we do! Tamarindo is the beating heart of Costa Rica's Gold Coast, packing some of Costa Rica's best
restaurants
, most
luxurious vacation homes
, eclectic
nightlife
, and unforgettable
things to see and do
into a compact town that measures less than a mile from north to south. Our Tamarindo travel guide will travel every block. Tamarindo Beach curves along the bay between Playa Grande and Playa Langosta, forming a trifecta of popular surf spots, both crowded and secluded, that are easily reached on foot or via beach cruiser. The result is a pint-sized beach metropolis that blends sand and city, forest and sea. But before we get into the fun of it all, let's start with the practical: Tamarindo offers
the infrastructure you need
for a great vacation. From well-stocked grocery stores to wonderful restaurants, from chill bar/lounges to beachfront fire-dancers, from seasoned tour operators to professional surf instructors, this Pacific beach town is perfectly equipped for your Costa Rican escape. Of course, Tamarindo is much more than a developed oasis of good restaurants and great activities: surrounded by the azure Pacific and diverse forests, our little paradise is packed with
nature-watching
and
adventure tours
,
ocean sports
 and
leisure pursuits
. We even have an oceanfront,
world-class, 18-hole golf course
 nearby at Hacienda Pinilla. Let's start with our
boundless list of outdoor activities
: warm waters perfect for swimming and golden sun that beckons relaxation, as well as sunset Catamaran tours, leatherback turtle-watching, forest canopy tours, offshore scuba and snorkeling trips, world-class sport fishing, beachfront horseback riding, off-road ATV touring, and of course, Tamarindo's world-famous, rip-roaring, die-hard surf. You'll also appreciate how close Tamarindo is to everything: just 75 minutes to the newly expanded Daniel Odúber International Airport in Liberia, and even closer to nearby draws including Nosara and the Ostional Wildlife Refuge (more turtles!), Rincón de la Vieja National Park, Playas del Coco, Palo Verde National Park, and so much more. With no shortage of things to do, hot attractions, great vacation rentals, and awesome tours – options for every traveler and every vacation personality. This Tamarindo travel guide will get you started. (And, stay tuned – there's much more to come!)
When to Visit:
When it comes to most of Costa Rica, there are two seasons: the high season (December-May) and the low/green season (June-November). Tamarindo is a little different. Certainly, there is a sunny "dry" season and a wetter "green" season, but you should know that Tamarindo also has a high summer season and a mid-season. A quick breakdown:
Dry Season (Dec through Easter): Sun, sun, sun! And, the highest prices of the year.
Mid-Season (Easter to mid-June): A great bang for your buck, with lower prices and a great chance of sun.
Summer Season (mid-June through mid-August): A mid-year peak, with prices just under the true high season.
Green Season (mid-August through mid-Dec): A daily chance of rain sends prices to their lowest points of the year.
When you visit will, of course, depend on your schedule. But, you should know, there's something to love about Tamarindo, every month of the year.
Things to Do in Tamarindo:
Tamarindo is a travel hotspot for a reason: the list of things to do, see and experience is almost endless! From heart-pumping canopy zip lines, to world-record sport fishing, to incredible nature-watching, our Pacific beach town is a place where you never have to stop moving and doing. Unless you want to. And in that case, we're happy to point the way to the pool. Here are some of the top activities in Tamarindo:
Surfing & SUP
: Book a SUP or surf lesson and start your vacation right! Tamarindo is known for its
incredible surfing
, both for beginners and advanced surfers, so you're sure to find the perfect wave. Board rentals also available!
Catamaran Sailing
: A catamaran snorkeling + sunset cruise is a top choice in Tamarindo. Catamarans set sail daily, usually in the early afternoon, and head out to a choice snorkeling destination (see puffer fish, starfish, octopus, manta rays, and more) before enjoying a beautiful Pacific sunset. Snacks, meals and sometimes booze are included.
Turtle Nesting
: Neighboring Las Baulas National Park is an international destination for nesting leatherback turtles (the world's largest sea turtles!) and, if timed right, you can be there to see them lay their eggs and/or hatch.
Snorkeling & Scuba Diving
: Group and private snorkeling and scuba excursions are available out of Tamarindo, to everywhere from tiny inlets only your captain can find, to major tourist draws like the Catalina Islands.
Wildlife & Nature Tours
: From the croc & monkey safari boat tour to a chill river float, Tamarindo is full of iguanas, monkeys, and many different bird species, not to mention our ocean wildlife, including sea turtles, dolphins, and whales!
Sports Fishing
: Sport fishing is one of the most popular things to do in Costa Rica's north Pacific, and we hook you up with the BEST boat and the BEST crew ever! We also offer the typical Costa Rican panga fishing boat, for the authentic Costa Rican fishing experience.
Canopy / Zipline
: Located on a 150-year-old Costa Rican horse and cattle ranch, this zip line tour offers 11 cables, a swinging bridge, and a thrilling rappel. These may be the highlights, but there's so much more to Tamarindo than just these activities! Visitors also love
tubing/rafting
,
horseback riding
,
ATV tours
,
ocean kayaking
,
luxury spa
days, and even day trips to
Palo Verde National Park
(wetlands and wildlife-watching) and
Rincón de la Vieja National Park
(hot springs, hiking, horseback riding and more!).
Note
: We always recommend pre-booking all your activities, transportation, chef services, etc. before you arrive, so you don't spend your vacation... well, planning your vacation. If you'd like any help, our in-house concierge, Cristina (
send her an email
), can recommend perfect activities for your group – and book them on your behalf,
absolutely free
!
Things to See in Tamarindo:
There's a lot to see here – there's a reason you're googling for a Tamarindo travel guide, right? – from our myriad beaches to beautiful islands. Here's a quick list to highlight a few of the top attractions in Tamarindo:
Beaches
:
Tamarindo's beaches
are spectacular, offering everything from killer surf to stunning pink sands. If you can do it at the beach, you can do it in Tamarindo.
Las Baulas National Marine Park
: If you're on the lookout for a once-in-a-lifetime kind of place, Las Baulas is it. Every year, thousands of hulking leatherback turtles make their way ashore to lay their eggs; weeks later, their tiny babies hatch and make their way to the sea. It's definitely a sight to see!
Tamarindo Wildlife Refuge
: Amidst the wildlife-rich Tamarindo Estuary, saltwater jungle stretches for acres into mangroves and wetlands that house monkeys and coatis, herons and caimans.
Catalina Islands
: The beautiful Catalina Islands are Tamarindo's go-to spot for superb scuba diving and great offshore scenery. Keep your eyes open for starfish, living coral, reef sharks, manta rays, and so much more!
Nightlife
: It's Tamarindo – we have to mention the nightlife! And it's all here – dancing and dining, drinks and live music – albeit it downsized to meet the needs of a sometimes sleepy, always sandy beach town.
Where to Stay in Tamarindo:
Call us biased, but we truly believe the best
where
in will always be a
Tamarindo vacation rental
. A vacation rental offers the freedom of your own home, your own space – space to spread out, to relax, and to take time to yourself. You'll find everything from cozy two-bedroom homes to massive 6+ bedroom homes (just
run a search
to find the home that's right for you). Best of all, there's a home that offers
the amenities that matter most to you
: private pools and bubbling Jacuzzis, beachfront locations and pets considered, wheelchair accessibility and WiFi. Of course, when you rent with us, you also have access to
free concierge services
– all the extras you'd expect of a five-star hotel, including full vacation planning, babysitter services, private chefs, and much more.
Getting There & Around: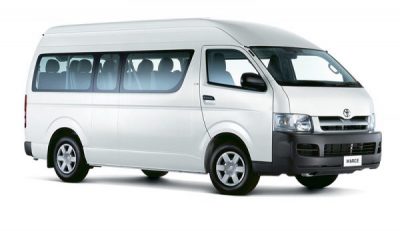 Hands down, the
best way to get to Tamarindo
is via
airport shuttle
: It's zero stress, since your driver will be waiting for you upon arrival – no waiting in line for a rental car (or taking the shuttle to pick it up), or negotiating with Spanish-speaking taxi drivers, or waiting for shared buses, or any of the other typical arrival hassles. That said, if you're driving to Tamarindo from the Liberia International Airport (LIR), your best bet is to download
Waze
, a free GPS app, to your smartphone. The basics: From the airport, take Route 21 south to Route 155 southwest, and then follow signs on Avenida las Palmas west to Tamarindo downtown. Once you're here, you can
have a rental car delivered
to your rental home or, skip the car in favor of
walking
,
biking
(beach cruisers are available for around $10 per day!), and
taxiing
to where you need to be.
Private drivers
are also available for daily or weekly hire. And that, friends, wraps up this introduction to our Tamarindo travel guide, which we'll unveil post-by-post, over the next few months here on the blog. If there's anything, in particular, you'd like to know, please post a comment or get in touch!