Tamarindo is a destination unto itself, famed for its powdery beaches and raucous surf, rolling hills and splendid sunsets. That doesn't mean you'll never want to adventure past the town's limits, though. (After all, Tamarindo proper occupies less than a square mile!) So, for all those times you crave stretching your legs, for all those moments you can't experience with your toes in the sand, for all the must-sees and must-dos that lie just beyond our borders, we offer...
7 Incredible, Memorable & Worth-Your-Consideration Day Trips from Tamarindo:
If you've ever dreamed of a close encounter with a smiling sloth or a colorful frog – and, let's be honest? what nature lover hasn't, really? – then we've designed this adventure just for you. One of our most popular day trips from Tamarindo, this unique experience takes you hiking 90 minutes into lush landscapes and tropical forests. On this special half-day, you'll not only
take a dip in waterfall pool
, but will enjoy close encounters with sloths and spottings of
toucans
,
butterflies
, and
frogs
in their natural habitats. Round out the day with a typical meal at a
sodita
, or homestyle diner, for a typical lunch and a true taste of Costa Rican tradition.
When you want to pack several days' worth of experiences into a single day, our All-Day Adventure delivers – and delivers
big
. This memory-making experience at
Rincón de la Vieja Volcano and National Park
has two options for day trips from Tamarindo:
Option #1: All-Day, High-Adrenaline Adventure
A perennial traveler favorite and low-intensity (while also exhilarating) fun, our 
full-day adventure combo
 promises soft adventure, natural beauty, and the kind of unique experience you can't find elsewhere. It all begins on the lush, rain-forested slopes of Rincón del a Vieja Volcano. On a clear day, the view stretches so far you can even spot sister volcanic cones in Nicaragua! This is a day dedicated to 
horseback riding 
and 
zip-lining
, 
waterfalls 
and 
hot springs
, 
rock-climbing and rappelling, wildlife-watching 
and 
mud-bathing
. For an incredible adrenaline rush and a forever memory, take to the 400-meter waterslide that's built into the mountainside and is powered by an actual mountain stream. And, don't worry, your trip includes a traditional Costa Rican lunch to fuel your day's explorations.
Option #2: Adventure + Rainforest Waterslide
Feel the exhilaration of a 
high-flying zipline canopy tour
– a journey to the rainforest tree-tops, which house monkeys, sloths, and toucans. Then, trot along to a 
hacienda horseback ride
, where you'll drink in sweeping views of Guanacaste province's rolling lowlands. And, for the 
most adventurous among you
, up the adrenaline quotient on the hacienda's 
400-meter waterslide
, built into the mountain and... wait for it... powered by a 
flowing mountain stream
. After all the excitement, relax at a 
thermal spring spa
, lounging in restorative mineral waters fed (and warmed) by the neighboring volcano. In the sauna, 
indulge in a mineral mud bath
. Then round out the adventure with a traditional Costa Rican lunch buffet, before we head home to Tamarindo.
Sunset Cruise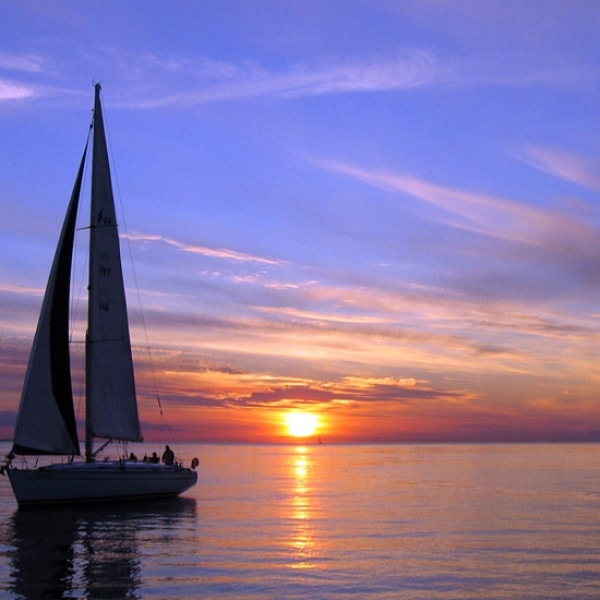 If we were pressed to pick one can't-miss,
indelible memory-making tour
, it would very likely be a sunset cruise – the favorite of ocean aficionados and wildlife watchers, underwater adventurers and casual snorkelers. Why, you ask? Because there are few sights more iconic – more you're-in-a-tropical-paradise-and-everything-is-wonderful – than
snorkeling away your afternoon
, followed by
sunset views
from the comfort of your own catamaran. For some reason, the sun always looks a little bigger, shines a little brighter, and smears a few extra hues across the sky, when it's appreciated from a few hundred feet closer to the horizon. (It may not be science, but it is perception!) There are two basic options when it comes to taking a sunset cruise: a
shared cruise
or a
private cruise
. Both set sail around 1:30 p.m. – clearly, not sunset time. And that's because you're going 
snorkeling
first: Let the wind (or your motor, pending current weather conditions!) steer the way to a secluded spot, where you'll don your gear and hop into warm waters to spot
puffer fish, starfish, octopus, manta rays, and other ocean life
. Your cruise also includes a late lunch and, depending on the tour, cocktails may be included. Then, the dénouement: Watch as the fiery sun descends to the horizon, staining the sky with jewel-toned streaks and fluorescent brush strokes.
Upgrade to a private cruise for a more personalized experience
– a boat and crew, all to yourselves. Want to spot whales or dolphins? Lounge on a secluded beach? Snorkel with octopuses? (Yes, that's the correct plural form.) Your skilled captain will do his/her best.
One of Costa Rica's seemingly greatest contrasts, spectacular Palo Verde National Park is home to a
resounding dichotomy
:
rich and vibrant wetlands
that simultaneously house one of the world's foremost examples of
tropical dry forest
. And here, it all ebbs and flows through and around the Río Tempisque, or the Tempisque River – a water hole in an arid region, resulting in a somewhat other-worldly setting: sun-drenched dry forest hugging parched limestone, rushing river that unfurls over muddy habitats. One of the most important migratory bird sites of the Mesoamerican Pacific, at Palo Verde, you'll have a chance to spot everything from white-faced monkeys, peccaries, armadillos, coatis, and crocodiles, to 
more than 300 bird species
, including the 
greatest concentration of shorebirds and waterfowl in Central America
. In fact – and just imagine it! – 
up to 250,000 birds 
can be found here. That's a quarter-million birds, all living in one national park.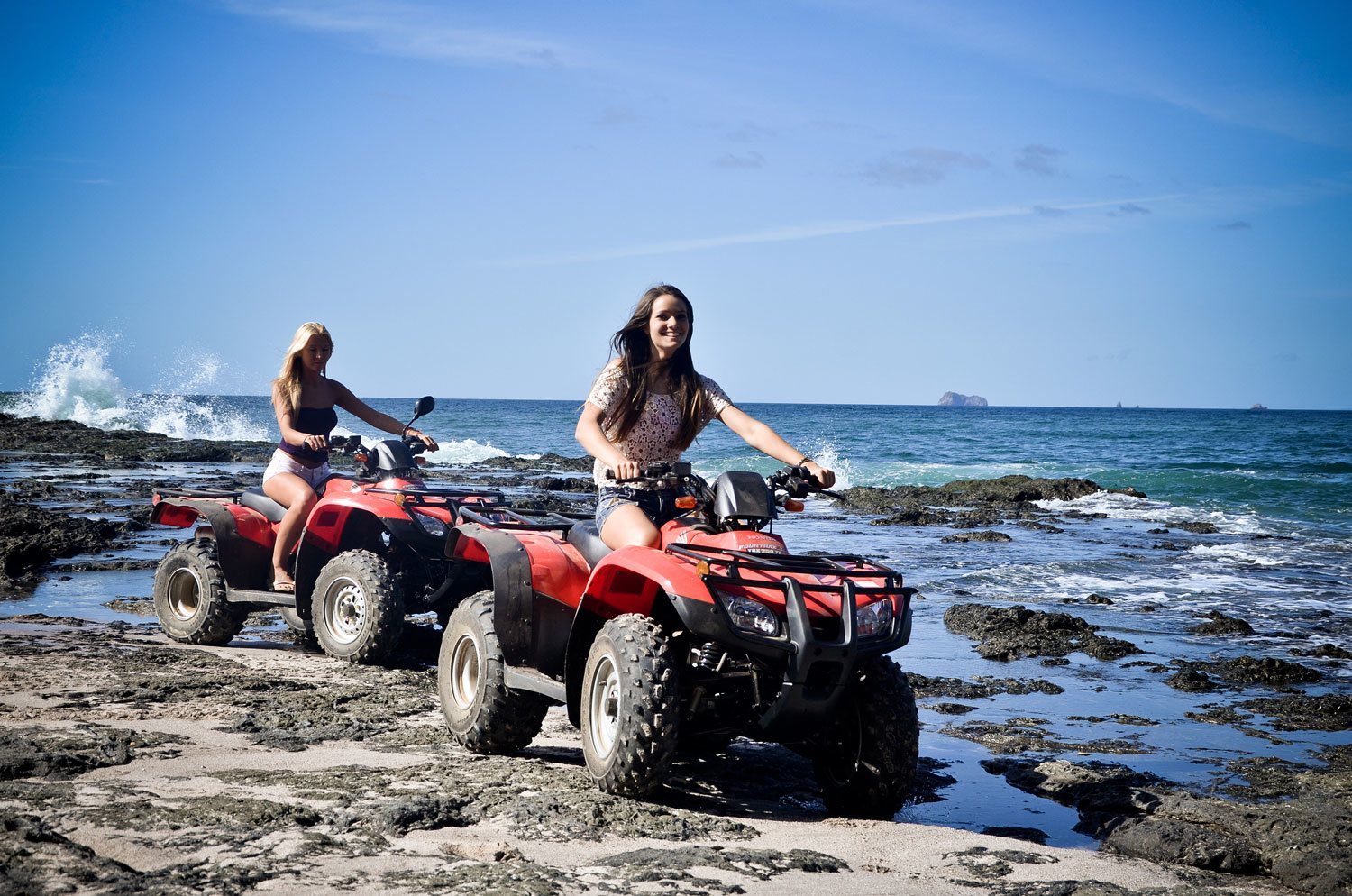 Imagine this: The wind is whipping through your, the rugged road rumbles beneath your tires. The landscape rushes by, alternating between peekaboo ocean views and dense forest, flower-dappled hillsides and craggy rocks. There's nothing quite like an ATV tour to and through the best of Tamarindo: the wending network of Guanacaste's off-roads and backroads, which climb and descend through fields and coastline that breath 
local culture
, cattle, and horses. Take a detour (or ten) to secluded, white-sand beaches and be sure to make time for a stop at 
Playa Minas
, 
Playa Conchal
, and 
Brasilito Beach
. It's exhilarating. It's memorable. And it's one of our top day trips from Tamarindo. Want to kick the adrenaline ceiling up another notch? For an additional $50pp, you can 
combine this ATV tour with a zip-lining
 tour. And not just any tour, but our monkey-watching-and-canopy-flight tour that promises your choice of family-friendly or extreme-adventure fun – choose the latter, and you can
fly like Superman
,
rappel down a tree
, and even
free-fall into a thrilling Tarzan swing
– with a healthy side of wildlife watching.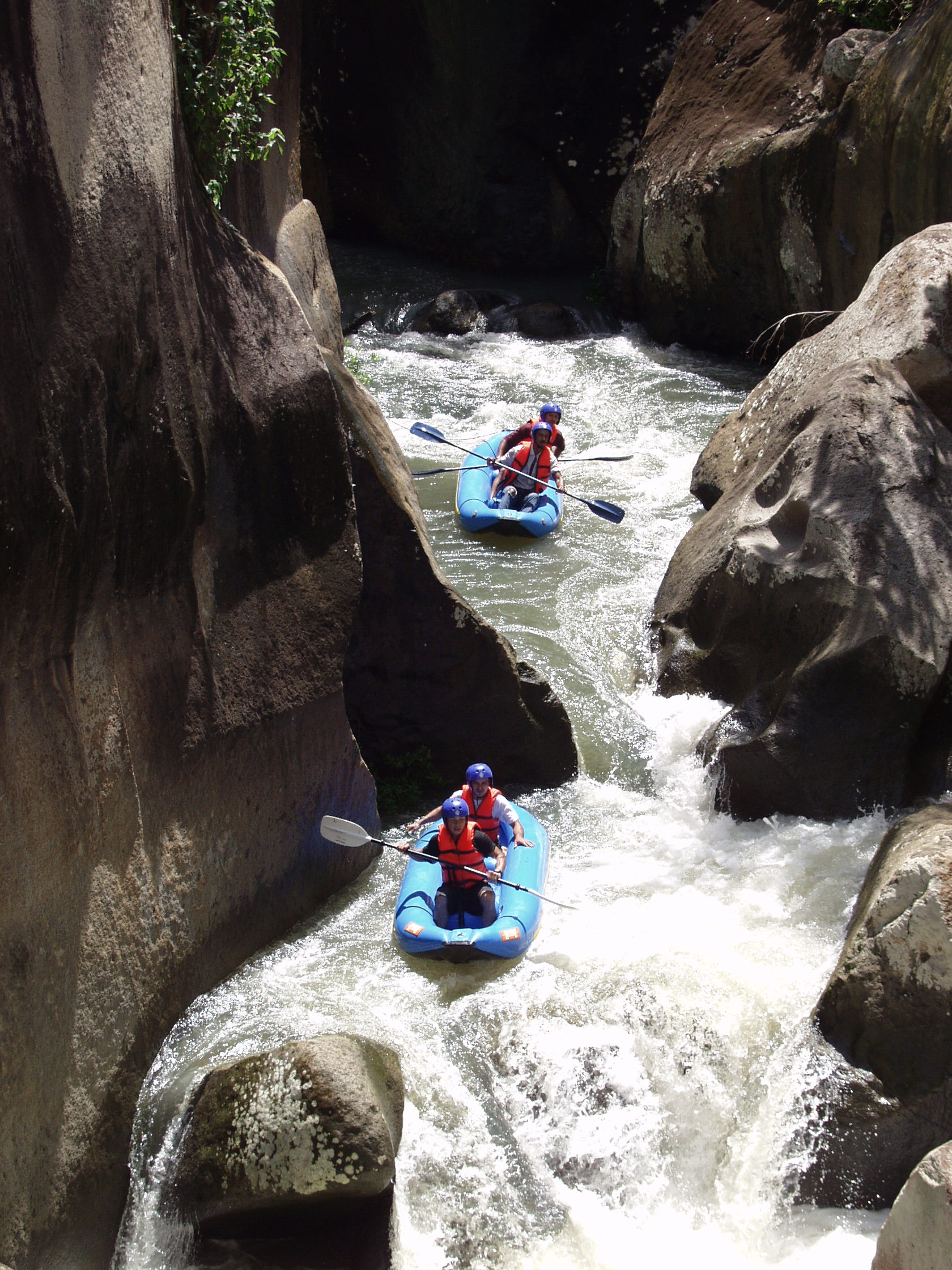 Buckle down your valuables, hold on to your oar, and grab the raft! It's time to test your mettle and coax your courage on Guanacaste's Upper Tenorio River, a
class III-IV
river that falls into that perfect spot between tame and terrifying: not so frothy that it'll toss you overboard, but white-capped enough to guarantee some bragging rights, once you're back on solid ground. One of our top day trips from Tamarindo – because who doesn't like adventure paired with a change of scenery? – this not-beach, not-ocean, inland river adventure promises a domino-effect of twists, turns, and drops. Yes, drops. Because this river has a 
12-foot drop
 in store. Remember what we said about bragging rights? Look, we do not joke around. Sound a little too high-adrenaline for your tastes? Swap out the Tenorio for the Colorado River, a
class II-III river
perfect for refreshing (and often, exhilarating) tubing through twists and turns, wends and winds. It's the perfect halfway point for families and first-time rafters – and the gateway to an afternoon spent
soaking in mineral hot springs
.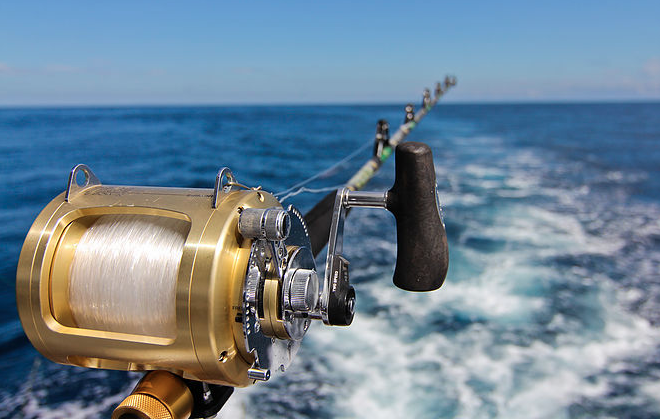 Costa Rica's north-Pacific coast is world-renowned for excellent sport fishing so, if a reel and a hook are your kind of vacation, then prepare for one of the best trips of your life. Our oceans teem with black, striped and blue marlin, yellowfin tuna, mahi-mahi, snapper, grouper, roosterfish, jacks, wahoo, sailfish, and other prize specimens. It's an angler's field day, out there. There are three basic options when it comes to sport fishing in Tamarindo: 
half-day
, 
3/4 day
, and 
full day tours
, sweeping from 
near-shore to deep-sea fishing
and clocking in at 5, 7, or 8 hours. What's more, if you crave the "authentic" Costa Rican fishing experience, we also offer you the super 
panga
, a
traditional boat and an authentic experience
. [Queue game show tune] But wait, 
there's more
! We hook you up with the 
BEST boat and the BEST crew
 in Tamarindo. They are incredibly skilled, wonderfully experienced, and delightfully friendly. With their knowledge and expertise, they'll have you on the water, at the best spot, and fishing for the next prize-winner, before you can say "which bait should I use?"
Home Base: Where to Stay in Tamarindo
All this talk of day trips
from
Tamarindo, and not enough talk about where to stay
in
and
around
Tamarindo. Luckily, we're pretty sure we have that covered! Here are three of our favorites:
Flamingo | 4 Bed| 4.5 Bath| Sleeps 8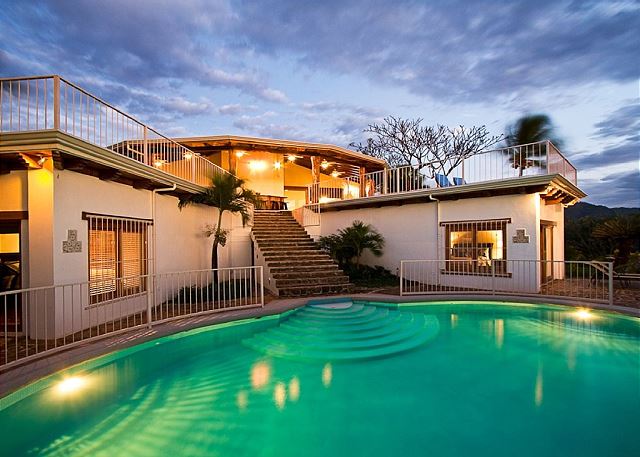 Well hello, luxury
. 
Casa Cielo
 – Heaven's House or the Home in the Sky, depending on the translation (and your wont) – is a spectacular 
four-bedroom mini-resort
, with the 
sweeping ocean views
of your dreams. And, here's the clincher: It's perched on a jungle ridge just south of Playa Flamingo, a spectacular beach less than 30 minutes to Tamarindo, yet seemingly an entire world away. Here, you'll retreat to outdoor living areas and meandering walkways. A gourmet kitchen and ample terraces. A 
crystalline pool 
and 
outdoor shower
. And, did we mention? The bedrooms are comprised of 
independent structures
, each offering the luxury of total privacy. And then, there are those views:
Playa Conchal, Playa Brasilito, Playa Flamingo, Playa Potrero, Sugar Beach and the Catalina Islands
. Yes, all of that, wrapped into one home's single, startling view.
Tamarindo | 3 Bedrooms | 3 Bedrooms | Sleeps 10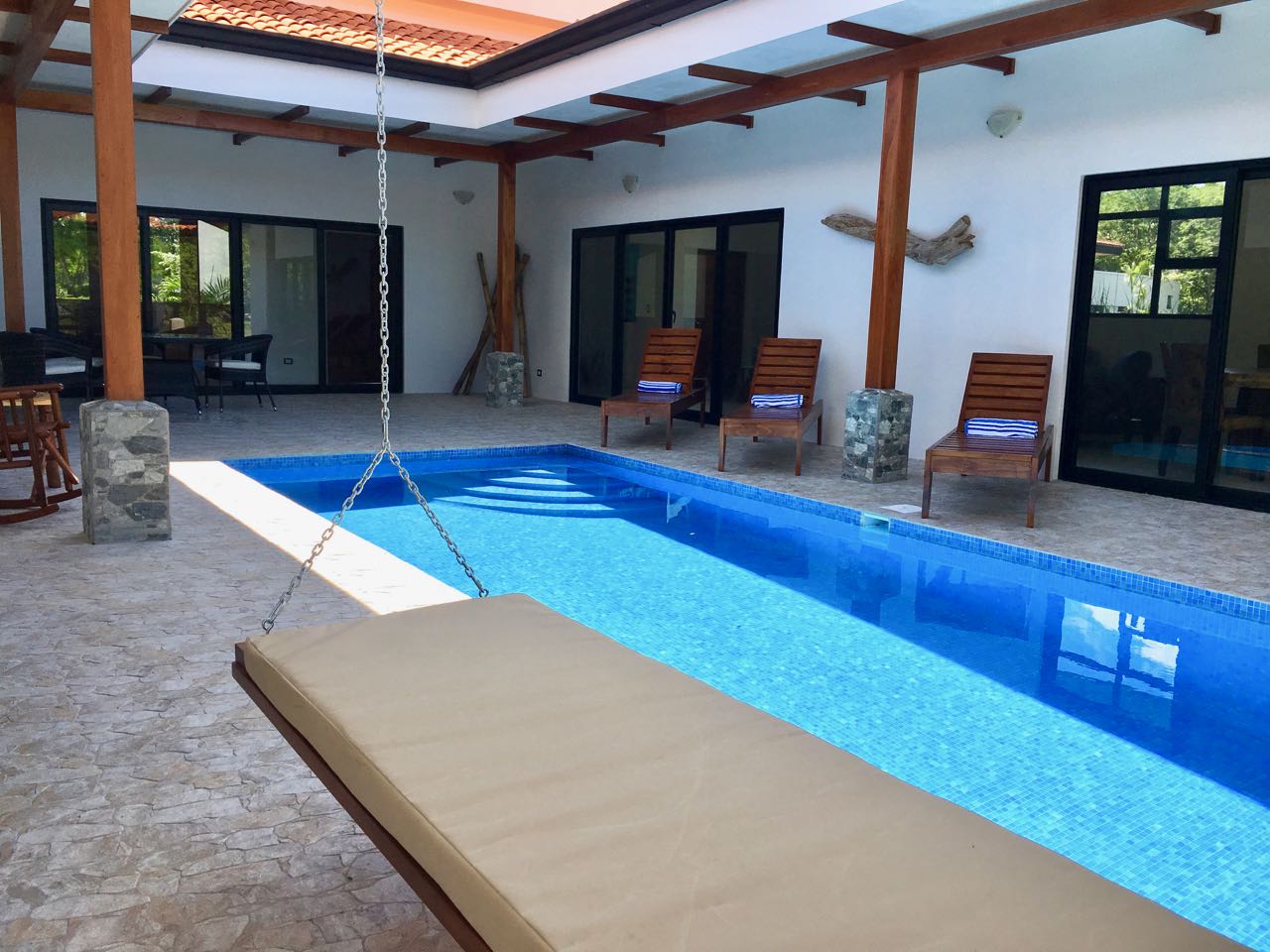 Located in the exclusive enclave Hacienda Pinilla, a luxury beachfront community about 20 minutes from Tamarindo,
Casa Palma
is
where your dream vacation begins
. And so, let's start with the location: Hacienda Pinilla is a family wonderland, with
pristine beaches
and
an 18-hole golf course
,
palm-shaded tennis courts
and
horseback riding stables
, a spectacular
Beach Club
and
miles of trails
. And then, there's the private pool, where you can all enjoy the good life. Of course, there's a lot to love about spacious Casa Cielo itself: full air-conditioning, an equipped kitchen, and comfortable bedrooms – but what makes this a true winner is its
location
and
private pool
. And they're yours, alllllll yours.
Tamarindo | 8 Beds | 7 Baths | 23 Guests
Located on Langosta Beach's Millionaire Mile, just a few minutes from downtown Tamarindo, magnificent
Casa de Luz
is the kind of mansion you've always sought but never really expected to find: 8 expansive bedrooms and 7 bedrooms,
staffed full-time
and home to a
private infinity pool
, ample outdoor spaces, and a
beachfront location
, steps to the ocean. Take a few steps outside your
private beach gate
and dip your toes into
high-tide pools
teeming with fascinating marine life. Stroll the sand, challenge
world-class surfing waves
, and relax beneath the shade of the palms. Casa de Luz – one of Tamarindo and Langosta's
only solar-powered vacation rentals
– is just that kind of place: The kind that makes you want to spend as much time out as in. The kind with
four master bedrooms
, spectacular tropical gardens, and
ocean views
. The kind of home that makes you want to slow down and indulge in the quiet. Just the kind of place for your next luxury vacation.
Need Help? 
If you'd like help making the most of your time in Costa Rica or planning your day trips from Tamrindo, please 
get in touch
 with our concierge, Cris! Her 
services are free 
and we promise, she'll hook you up with the best option to match your day-touring, make-the-most-of-it adventure style.